About Mu Cang Chai
Coming to Mu Cang Chai, you can visit the H'mong ethnic villages, discover the culture as well as the customs and habits of the Northwest highlands with unique folk art and cultural values and famous products. The terraced fields are also one of the most beautiful and worth exploring landscapes in the northern mountains of Vietnam.
Best Time To Visit Mu Cang Chai
* From February to March, Mu Cang Chai is charming during the táo mèo (docynia indica) blooming season in Nam Nghiep
* In April and May, this place is radient in water season on the terraced fields
* In September, October, the terraced fields of Mu Cang Chai are dyed in the brilliant yellow of ripe rice.
* In November and December, the whole Yen Bai is engulfed in mist and sea of clouds. This is the most beautiful time for trekking and cloud hunting
Transport
Distance from Hanoi to Mu Cang Chai is about 300km. You can travel by private car along Highway 32. It takes about 8 hours. Shuttle is another option if you want to spend the night on the bus before starting your exploration. For backpackers who like to take pictures, motorbike is the most appropriate vehicle to stop by in Van Chan, Tu Le, Khau Pa, Cao Pha valley...
Explore all things to do in Mu Cang Chai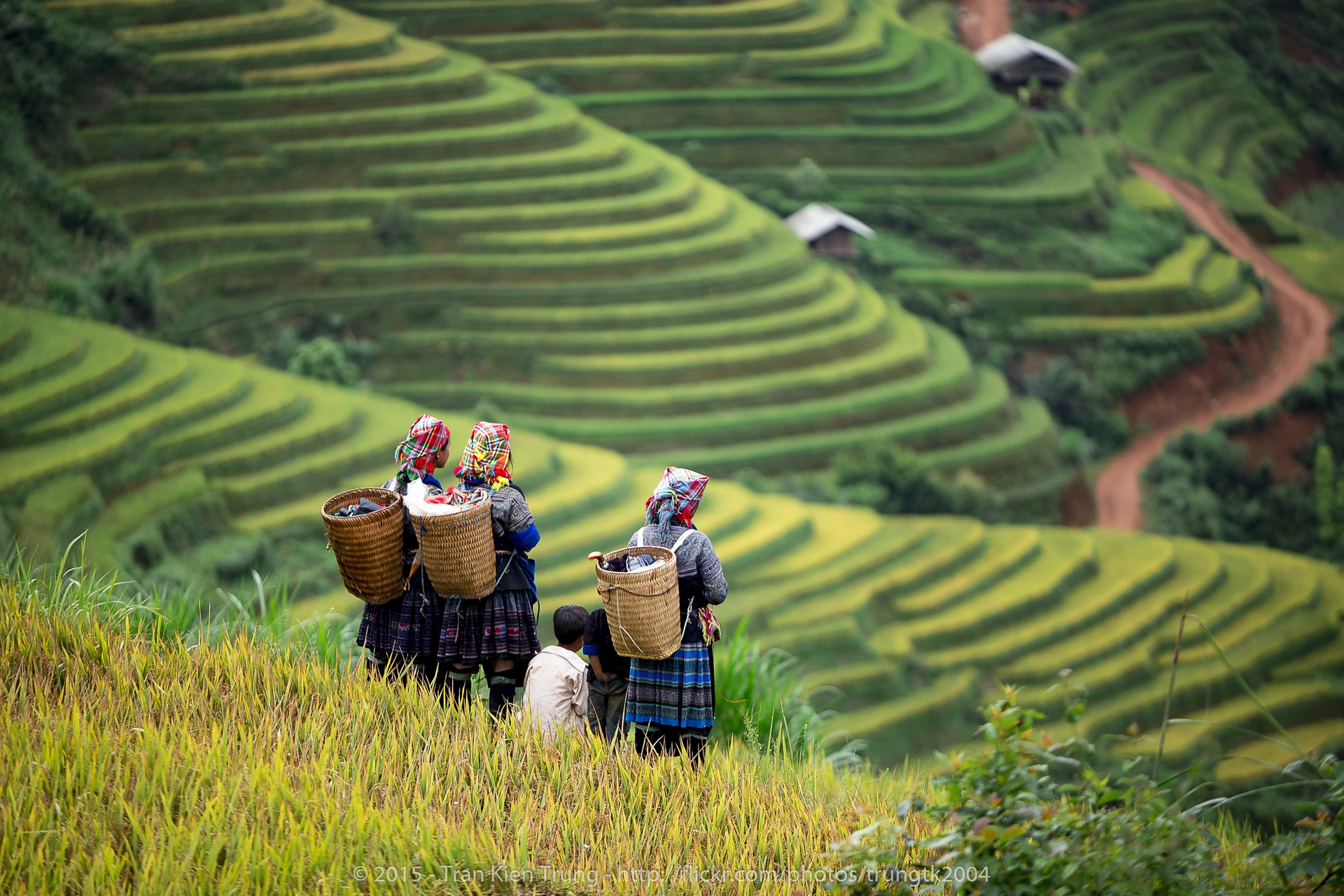 Mu Cang Chai is located about 350km from Hanoi so we will spend most of the first day and the last day on the vehicle but the condition of the road is quite good and you can have stops as often as you want for taking photographs and coffee breaks or a short walk at nice places to stretch out. The trek on Day 2 is actually quite flexible for you to discuss with our expert tour guide based on the condition of your fitness and the weather of the day to get the most suitable trek such as long one or short one or with vehicle support between the spots. The homestay and local hotel are rather basic but we will do our best to provide the most comfort for your stays.
Latest Stories from Mu Cang Chai