THINGS YOU NEED TO KNOW BEFORE COMING TO
ABOUT VIETNAM
Vietnam is a beautiful country, a place hidden in itself with beautiful attractions, beautiful scenery, a place for you to go and experience adventure. From spectacular passes in Ha Giang rocky plateau, to Phong Nha Ke Bang's magnificent caves, from motorbikes crossing Hai Van Pass, hiking in the lush terraced fields of Sapa or Pu Luong, to scuba diving expeditions and adventure games, crossing the waterfalls of Vinh Hy Bay or Mui Ne Bay, Ha Long Bay... Vietnam tempts you with affordable adventures at really attractive destinations.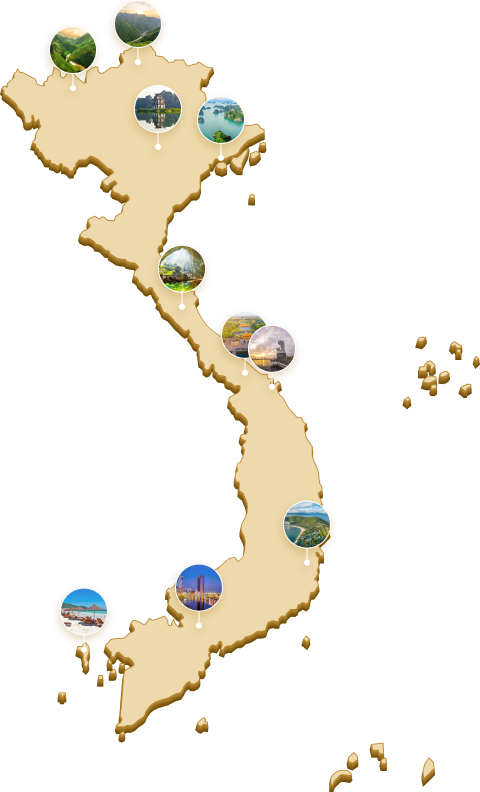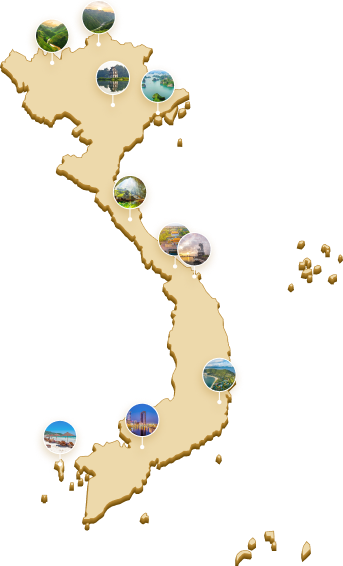 Vietnam welcomes you with a genuine smile from a stranger, in a strange land. The calmness of the daily lives of local people: street hawkers, railway cafes, a day of strenuous livelihood... makes visitors impressive that people here are interesting and special.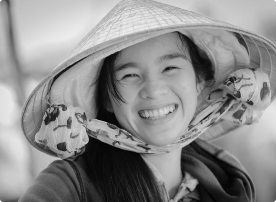 Vietnam is on the list of countries with the most signature dishes in the world. Very familiar foods such as pho, rolls, bread, buns, etc. are really tasteful. And the variety of dishes in 3 regions and unique recipes also makes you nostalgic.



Vietnamese culture bears the breath of the times, but still preserves its traditional beauty: from folk songs that have been handed down through generations, to relics with many ancient impressions…All of them are mixed together, creating a different, new, yet charming and exotic Vietnamese image. There are countless ways to immerse yourself in Vietnamese life, including cooking classes, craft workshops, temple tours, music performances, museums, and more.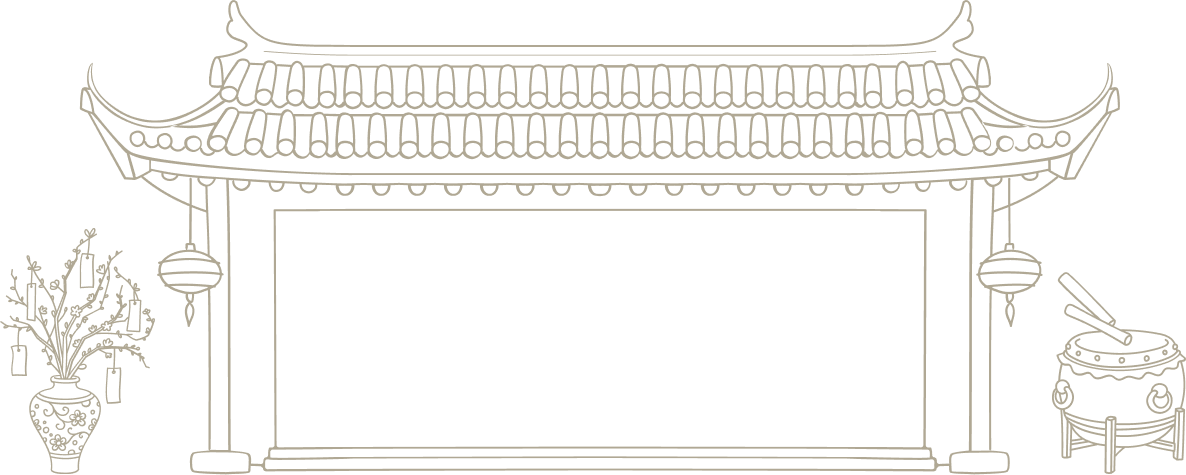 VISA POLICY
Visa on arrival to Vietnam
A passport-sized photo 4x6cm with a white background and no glasses.
A filled-out visa application form.
A passport or substitute ID valid for six months from the date you plan to enter Vietnam.
Payment (25 USD to 50 USD) for visa fees
A Letter of Approval from a Vietnamese embassy or consulate (if you are picking up your visa at the airport).

If you are near a Vietnamese embassy or consulate, you can submit your photo, application form, passport, and visa fee in person. This website will guide you through the process.

Vietnam Electronic Visa (e-Visa)
Click this button:
and go to 'E-visa Issuance' then click on the link for 'Outside Vietnam foreigners'.
Follow the instructions on the website

WEATHER
Vietnam's unique geography creates a range of weather patterns, with both tropical and temperate zones.
Northern Vietnam
Mountains and plains
December - March:
Cool - cold, foggy and rainy, cloudy
April - June:
Warm - hot, clear, sunny
June - August:
Stormy, hot, humid
September - November:
Sunshine and clouds intertwine, warm - cool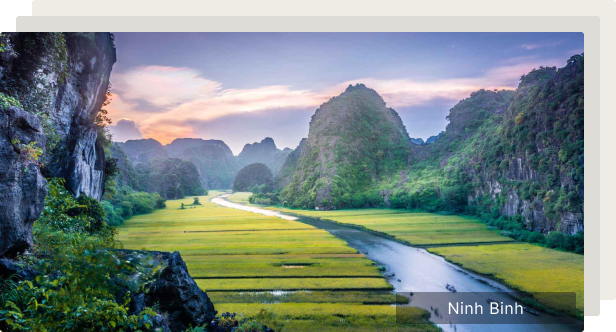 Central Vietnam
Stretching along the South East Sea
September - February:
Cool - cold, rainy, cloudy
March - August:
Warm - hot, sunny, clear sky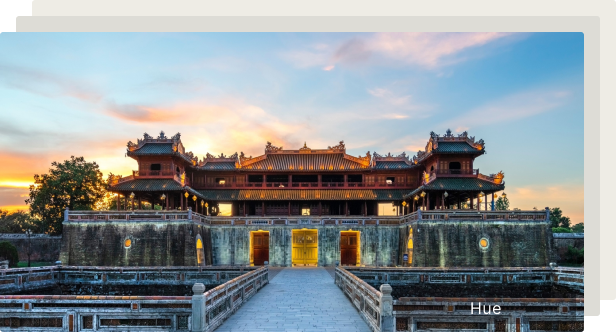 TRANSPORTATION

Airway
Airway is the most convenient way to explore destinations in Vietnam. Vietnam Airlines is the national airline and has the most flights per day, while Vietjet, Bamboo Airways and Pacific Airlines all offer short flights around the country at affordable prices.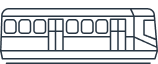 Train
Traveling by train is also a fun and relaxing way to get around the country. The North and the South are connected by a single track 2,600 km long.

Bike
Vietnam's small towns, Hoi An, Hue and beach destinations are perfect for bike excursions

Bus
Bus routes run regularly between top destinations such as Hanoi, Hue, Hoi An, Nha Trang, Da Lat, Mui Ne and Ho Chi Minh City. Most open tour buses are shuttles or have deep reclining seats. Book a day or two in advance.

Motorcycles
Motorcycles are the most convenient means of traveling short distances. There are many tourists willing to try long-distance motorbike rides to explore the breathtaking sights. Drive safely, always wear a helmet and be careful with the roads in the northern mountains of Vietnam.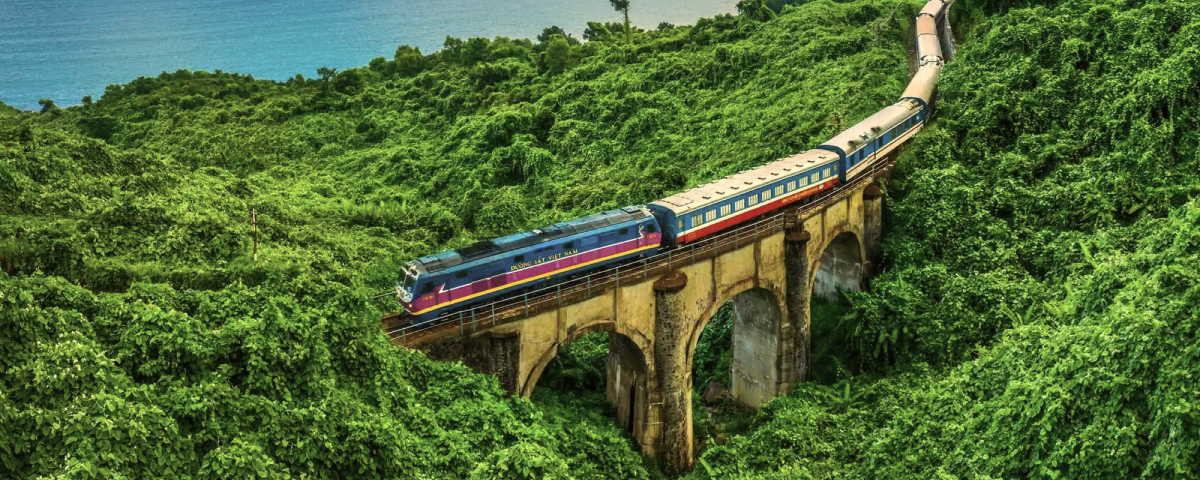 CURRENCY & PAYMENTS
The official currency in Vietnam is the Vietnamese Dong (VND).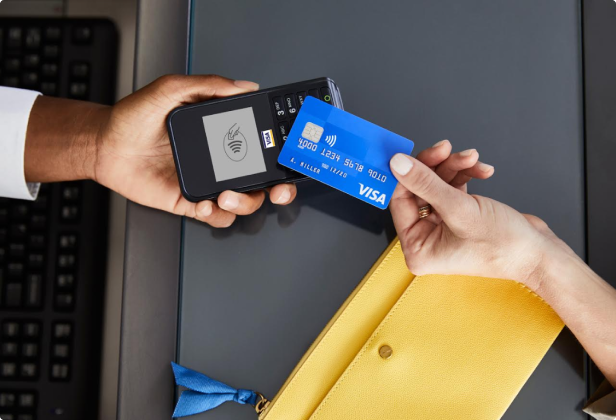 In Vietnam, Visa, credit and debit cards have become popular, and are accepted at hotels, tourism operators, shops, restaurants, grocery stores and spas. The conversion rates and swiping fees will be set by your card provider.

It is nescessary to withdraw some cash for small purchases and street vendors. Vietnamese notes are a mix of small paper bills, and larger polymer bills, no coins are used. It is easy exchange currency right at your hotel or local banks throughout Vietnam.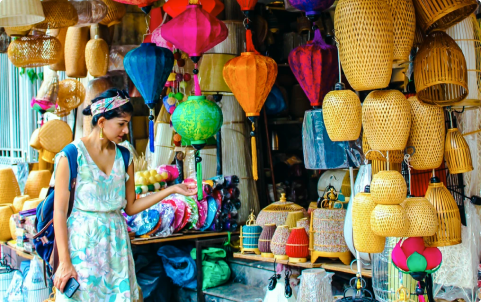 There is no set rule about tipping in Vietnam as it's not a normal part of Vietnamese culture. However, tipping is increasingly common in some situations such as for spa services or tour guides.
Vietnam is very safe for travellers, but you should consider using the hotel safe in your room to store cash, cards and valuables when going out. Keep an eye on your wallet and be extra careful in crowded places.
Vietnam is a paradise for travellers. If you go frugal, enjoy street food and stay in homestays, travel on a budget gives you enriching experience of Vietnam. If you spend more money, mid-range hotels and local restaurants offer excellent value. And if you come to Vietnam for a getaway, the five-star resorts and private tours offer impeccable quality and unforgettable moments.