What season is Mu Cang Chai beautiful?
Mu Cang Chai is beautiful all year round. In spring, young plating shines on the water; During the warm summer months, the green terraces glow with mountains and hills. The most impressive is the pouring season (plating season) and ripe rice season (winter-spring harvest season). The pouring season falls from late May to early June, the fields are like "mirrors" illuminating the earth and sky.
From 9 to 10 months is the golden season of Mu Cang Chai, attracting photographers and tourists to see the colorful highland painting. In winter, the fields are like a watery painting of mountains and forests. The end of December is the blooming forest digging season.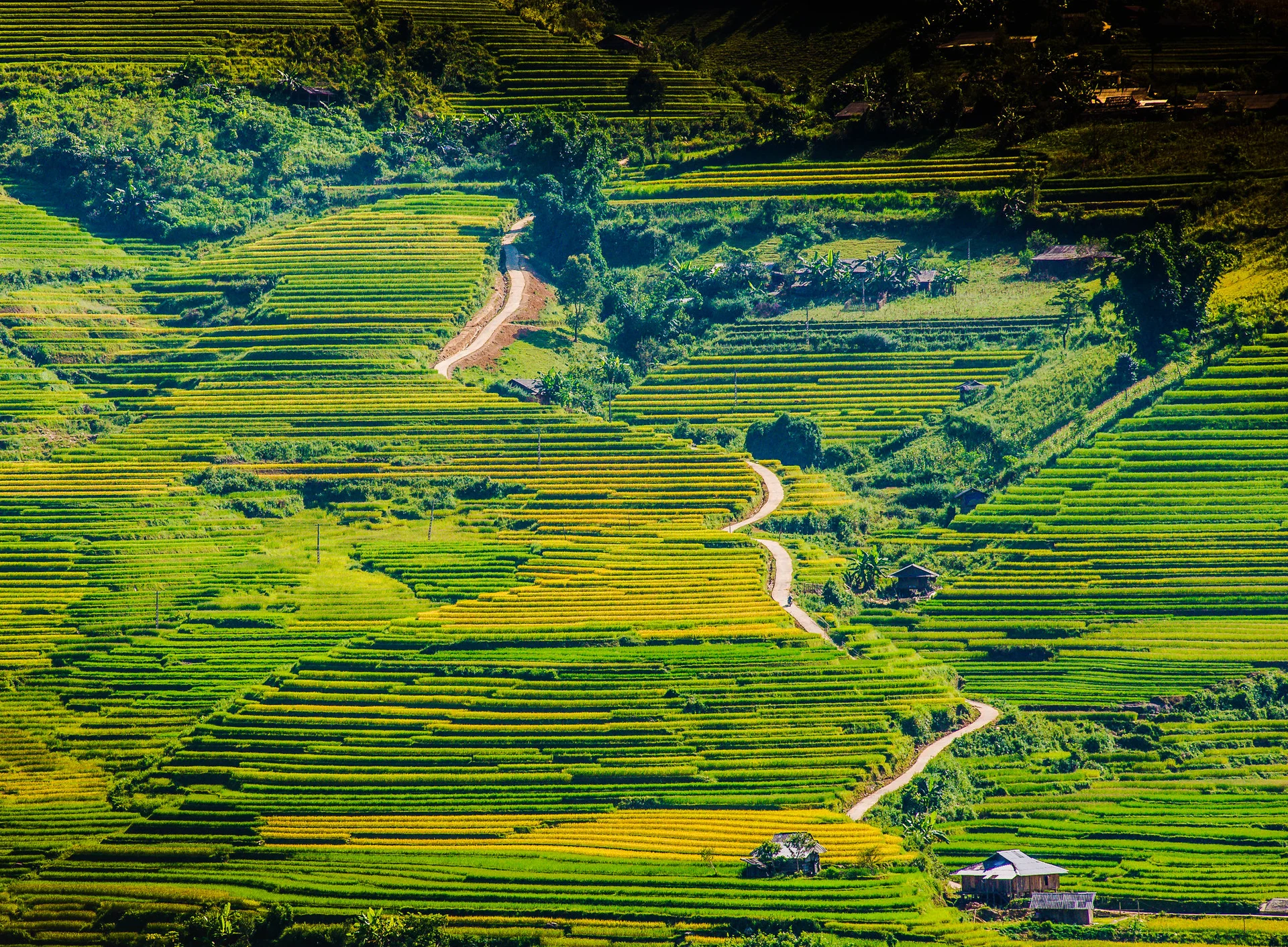 Move
Coach
The first way: If moving from Hanoi, you can meet the car at My Dinh bus station, the bus to Mu Cang Chai mainly goes through Nghia Lo town. A few will follow Noi Bai - Lao Cai highway to "racket" provincial visitors, but mainly follow route 32.
Second way: Travel by car of shuttle resorts. But there is only one resort, Mu Cang Chai Resort, which is not complete. Therefore, if you want to stay at the resort, you should choose Le Champ Tu Le, then rent a car to Mu Cang Chai to play.
Route: Hanoi to Mu Cang Chai is 300km long
Hanoi – Son Tay (50km): There are two lines running Son Tay from Hanoi: Thang Long Avenue and Road 32 running through the villages of old Ha Tay
Son Tay – Thanh Son – Thu Cuc (90km): Shanxi – Tay Dang – Trung Ha Bridge: Beautiful paved road. On one side is the Red River, on the other side are fields that are coming to harvest.
From Thanh Son – Thu Cuc: The road on Phu Tho land begins to have more steep passes with sharp turns and narrow roads. On both sides of the road are green tea hills and vast forests and palm hills.
Thu Cuc – Nghia Lo (60km): Crossing Khe Pass and Yoch Pass, is also crossing Phu Tho land to Yen Bai land. The nearly 30km long pass has been completed, through valleys, low-lying Thai villages, roads up and down.
Nghia Lo - Van Chan - Tu Le: From Nghia Lo to Van Chan begins the winding steep pass roads. Van Chan and then Tu Le, beautiful fields stretch along both sides of the road.
Tu Le - Mu Cang Chai (100km): The beautiful road on Highway 32, through the lovely towns of Yen Bai land.
In Tu Le, the fields of Thai villages are fragrant with fragrance. If it's the right harvest, you can eat new bowls of rice. If you arrive a little earlier, try the fragrant nuggets made from the famous Tu Le glutinous rice. Apple and cat season also often coincides with ripe rice season. The sour and acrid apples soaked in delicious wine.
From Tu Le to Mu Cang Chai, you have to cross the 20km Khau Pa pass. The pass today is no longer too dangerous, but still be careful. In the middle of the pass, the scenery of the colored rice fields under the beautiful valley is one of the views anyone should not miss.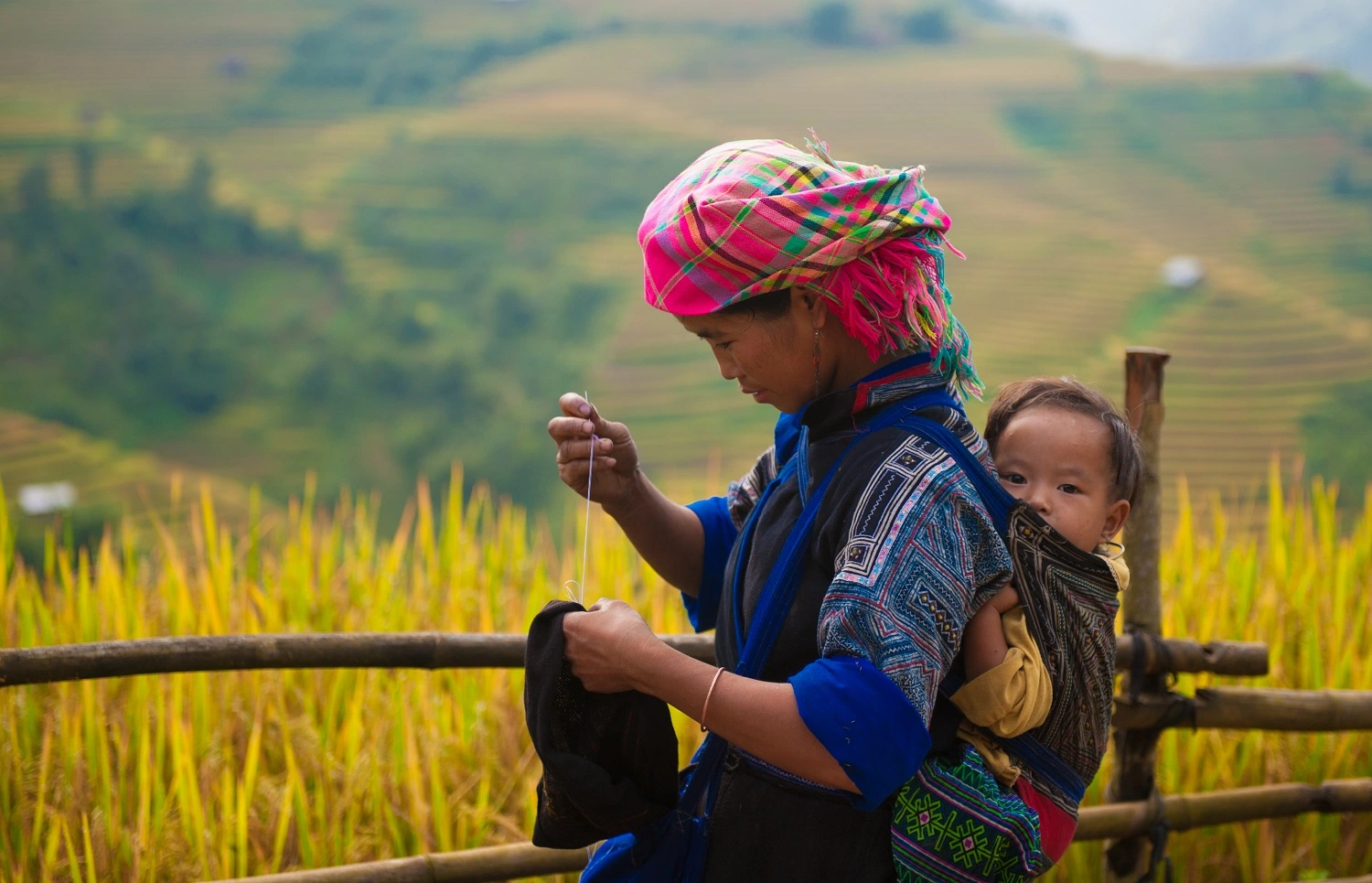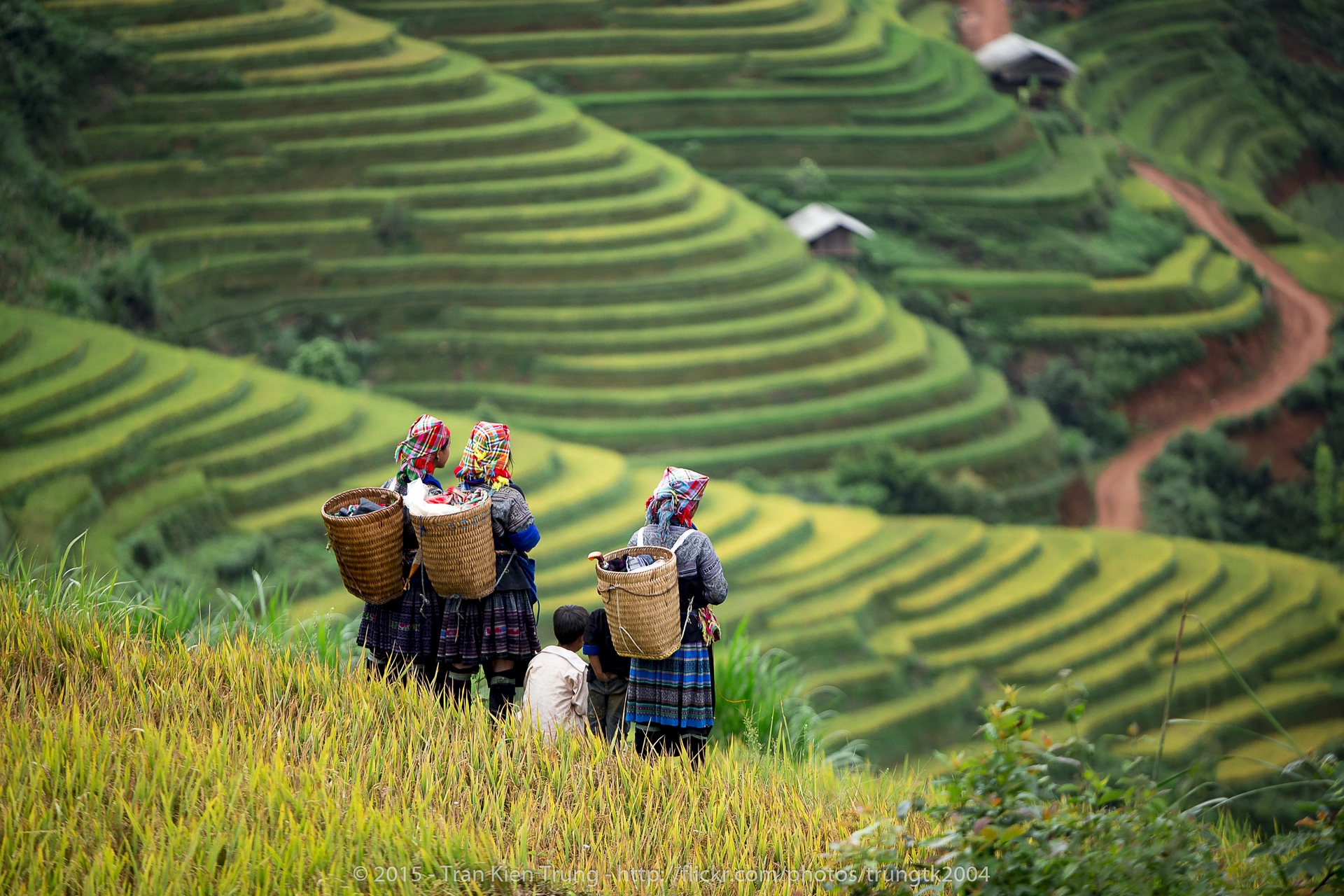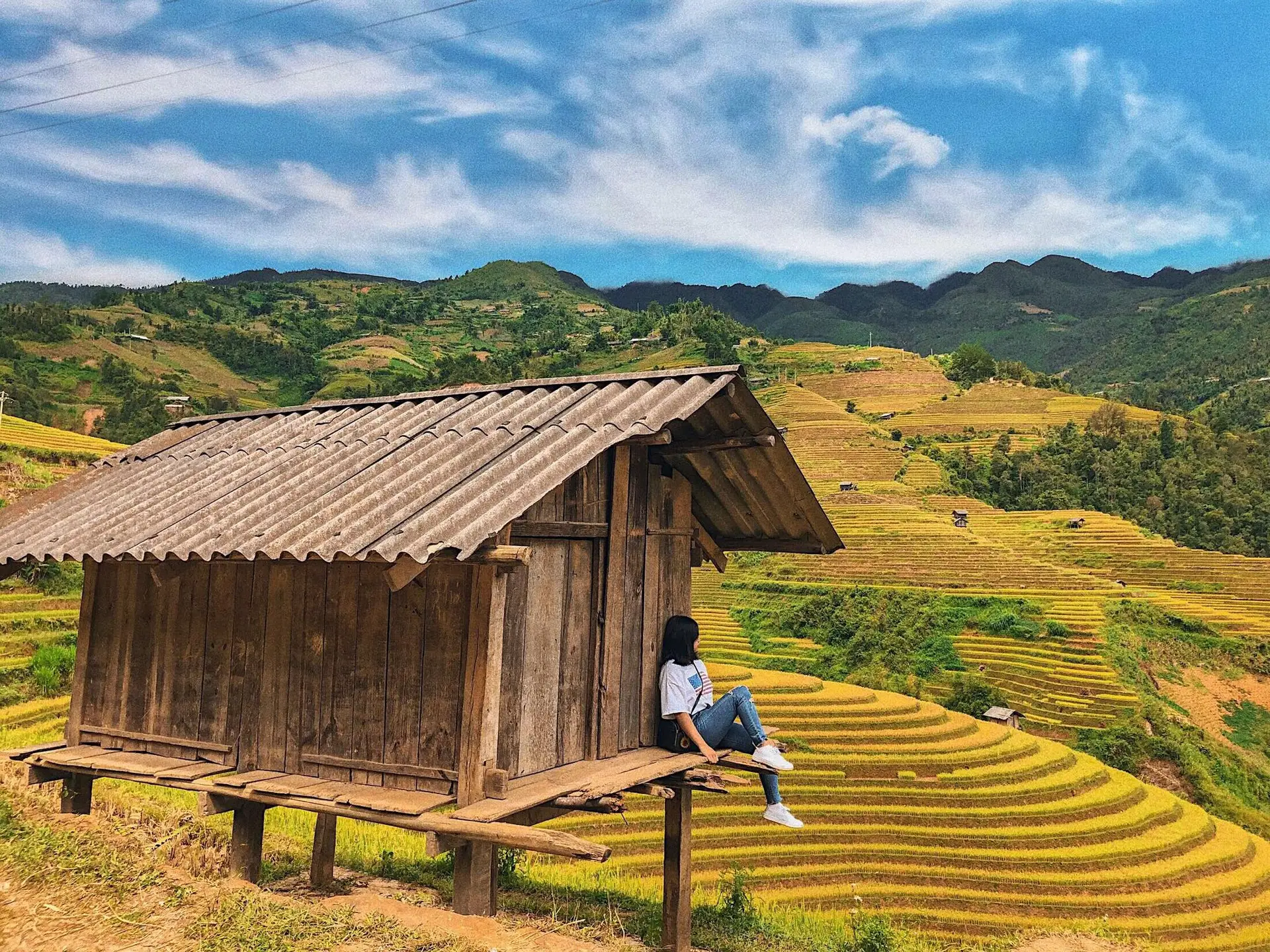 Accommodations
Some of the new places in the style of "Ecolodge" (eco-resort) include: Hello MCC, MCC Eco lodge in La Pan Tan. Or you can go to Tu Le, Nghia Lo where there is a slightly more upscale hotel.
In addition, guests can stay at Hello Mu Cang Chai, Vu Linh Family, Thac Ba, Ngoc Thuy Homestay Mu Cang Chai... Room rate 100,000 - 700,000 VND per night.
Points of play
Khau Pha Pass is the place where the annual paragliding activity takes place called the Golden Season Flying Festival. From here, pilots and tourists both skydive to experience thrills and can enjoy the panoramic view of the valley during the ripe rice season. If you are interested, you should book a tour in advance to get a skydiving spot.
Lìm Mong Valley, Lìm Thai is home to Thai villages located in the valley just below Khau Pha pass - one of the four great passes of Vietnam.
Visitors can drive among the golden ripe fields, watch the peaceful village in the harvest, meet from young children to the elderly or have fun by the cool streams.
Rice terraces covering more than 2,200 hectares of land in Mu Cang Chai. Of which, 500 hectares are recognized by the Ministry of Culture, Sports and Tourism as national heritage sites in the three villages of La Pan Tan, Che Cu Nha and Cricket Xu Phong.
Tu Le Commune, Van Chan district, Yen Bai province, 3 km from Khau Ha pass, is famous for its typical glutinous rice variety. When rice begins to ripen yellow on the terraced fields, Thai people in Tu Le are busy preparing new batches of nuggets to sell everywhere. Each kilogram of nuggets costs 120,000 VND.
Raspberry Hill is the symbolic image of Mu Cang Chai golden season for many years. The hill is located in La Pan Tan, more than 8 km from the town center, the road is difficult, so stop and park the car and then rent a motorbike taxi from local people to take it to the place. In addition, near the hill, there is a buckwheat flower garden and ethnic dress rental service for visitors to take photos. At Big Raspberry Hill, if you go to the photo shack, it costs an additional 5,000 VND per person. Going into the rice field adds 10,000 dong per person.
Horseshoe Hill in Sang Nhu, more than 2 km from Mu Cang Chai town, there are picturesque semicircular terraced fields. Every ripe rice season, this place attracts a large number of photographers to hunt. Tickets to each of the above points are VND 20,000 per adult, VND 10,000 per child. The price of motorbike taxi to the place ranges from 60,000 - 100,000 VND per person in two ways.
Bamboo Forest of Na Groin Tua village located 20 km from Mu Cang Chai town center. This is also the place to provide bamboo shoot specialties for the region. The road here on a very muddy rainy day, steep slopes. Visitors often have to walk or hire locals to drive motorbikes to the attraction due to the narrow, steep and slippery dirt roads that cannot be traveled by car.
Zipline swing: The longest zipline in Vietnam is located in the Aeris Hill adventure game area in Nuoc Hot village, Tu Le commune, Van Chan district. Zipline has 2 stages with a total length of 1.2 km connecting 2 districts Van Chan and Mu Cang Chai.
Currently, Aeris Hill adventure game area welcomes guests all week (except Wednesday) from 8:30 - 18:00. Tickets to the games start at VND 200,000 per person.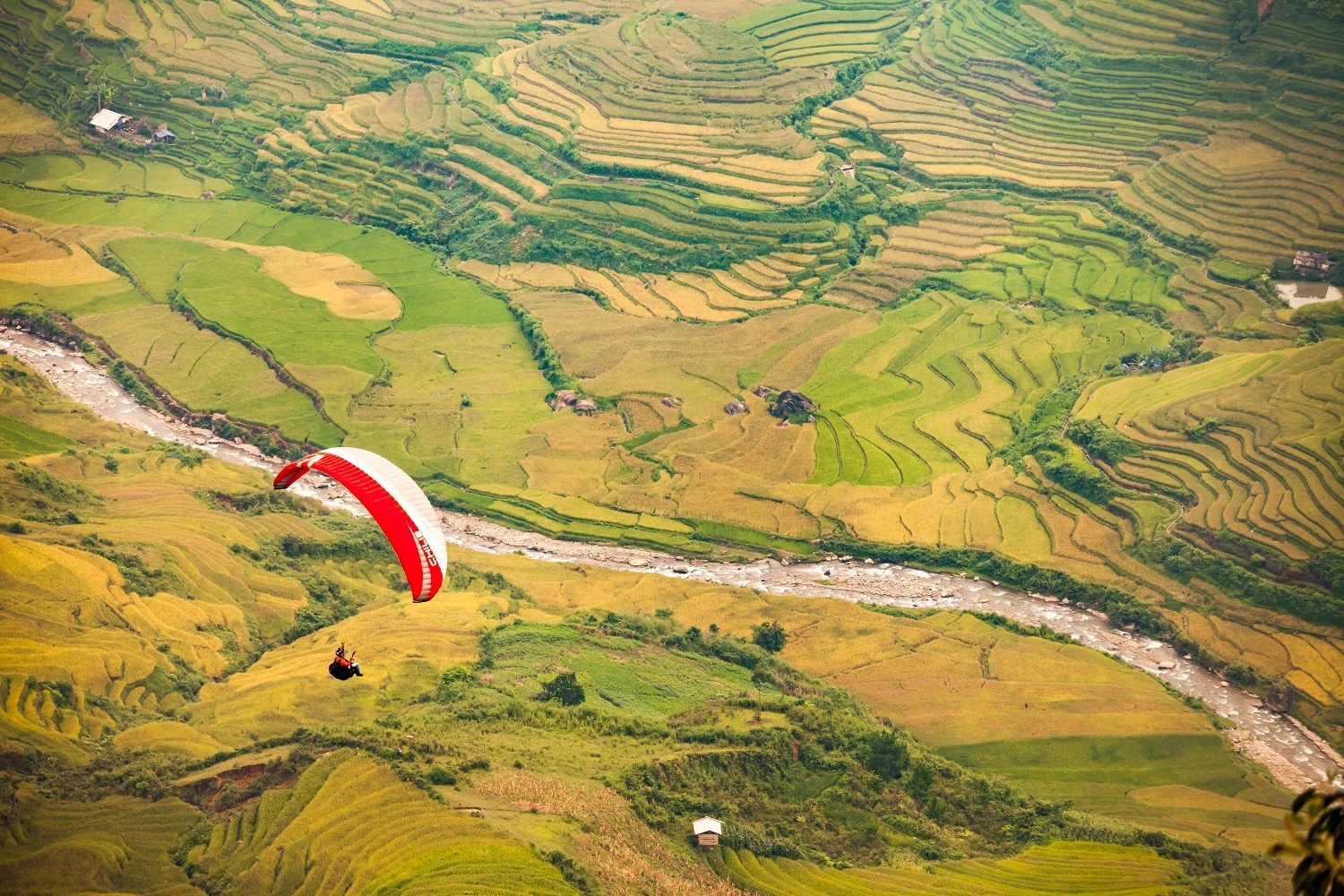 Suggested schedules
Day 1: Hanoi - Tram Tau Hot Mineral Spring
Traveling 220 km Hanoi - Tram Tuo takes 5 hours, visitors ride self-driving cars such as motorbikes, cars should go early to reach the place near noon to rest, eat and drink strength. The route is Hanoi - Trung Ha Bridge - Thanh Son - Thu Cuc - Van Chan - Nghia Lo - Tram Tau. Visitors choose another way to take the Hanoi - Nghia Lo bus, then call a taxi to continue to Tram Tau.
Day 2: Khau Pha - Lìm Mong, Lìm Thai - Tu Le - Mu Cang Chai
From Tram Tuo to Khau Pha pass nearly 90 km, the road is still quite beautiful so it only takes about 2.5 hours to travel.
Day 3: Raspberry Hill - Horseshoe Hill - Hanoi
Only the road from Tu Le to the center of Mu Cang Chai town is about 60 km long, there are many beautiful terraced fields. However, the most unique are still the La Pan Tan, Che Cu Nha, Sang Nhu...
The total cost is about VND 3,000,000 per person.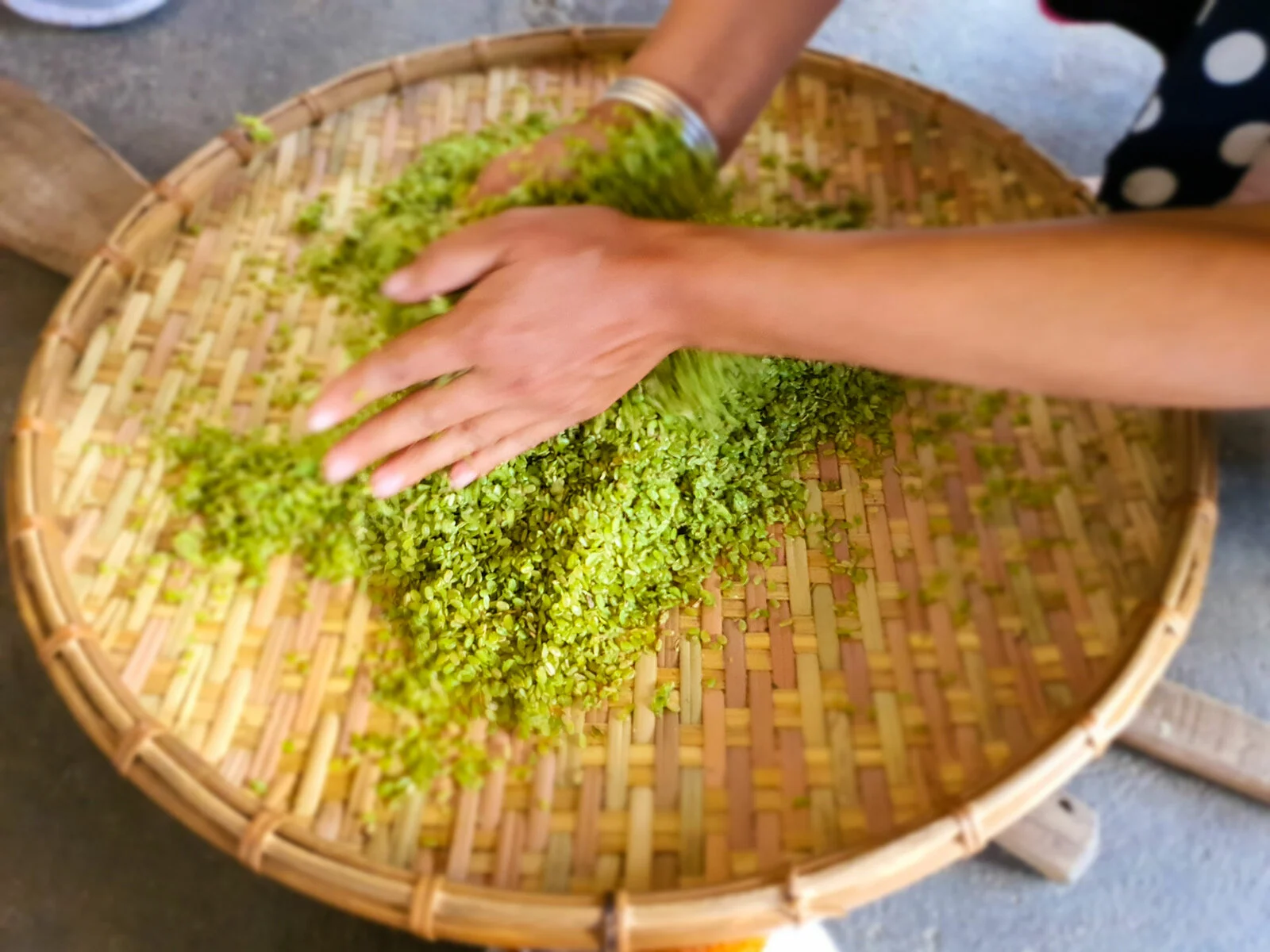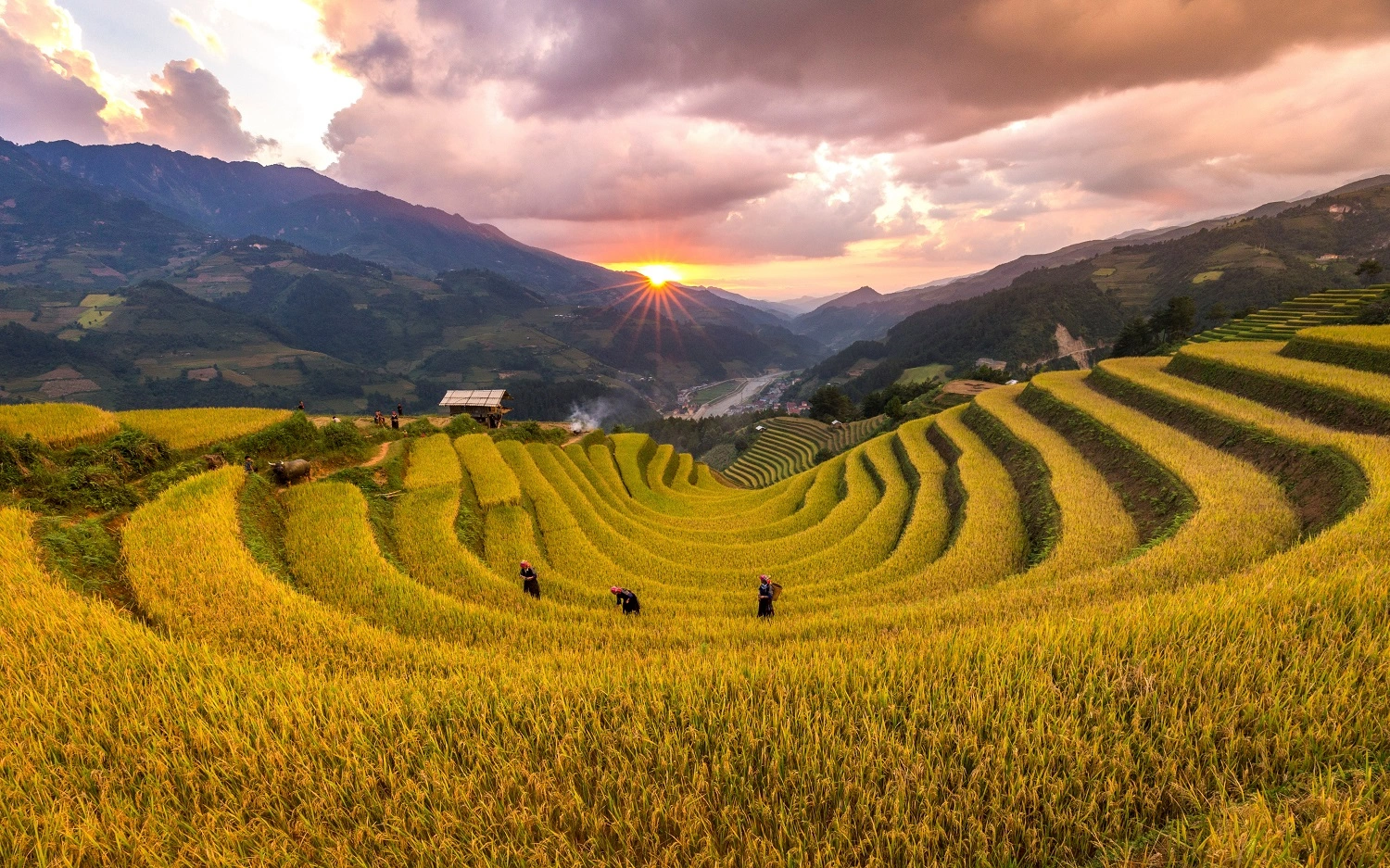 Have a nice weekend outing!
Ngan Hang
Photo: Internet