About Thua Thien Hue
Known for its complex of Hue monuments and numerous tombs of Nguyen Kings, Thua Thien Hue has discovered the value in its imperial heritage. The destination is gentle and loved for its poetic beauty, visitors can immerse in the refreshing air and charming green cityscape, enjoy royal art's masterpieces that are filled with rich culture and history, or visit many traditional craft villages alongside the famous culinary tradition.

Weather
The dry season is from March to August and the rain season from September to February stirs up with storms and floods. The best time to visit is from the end of January to the end of February. Beach lovers would be thrilled to travel Hue from May to July while April is the most festive month of many vibrant events.

Transport
Visitors can visit Thua Thien Hue by planes, buses, trains, or private vehicles. Phu Bai Airport connects flights from Ho Chi Minh City, Ha Noi, and Da Lat to Hue City. Besides, the extensive bus network, the North-South train line, motorbikes, and private cars are also great options for those who prefer to enjoy the traveling experience at a slower pace.
Top things to do in Thua Thien Hue
1. Visit the ancient cultural relics
2. Drop in the traditional craft villages
3. Taste the local cuisine
4. Sunbathe on the beaches full of sunshine
5. Explore the Bach Ma National Park
6. SUP on Khe Ngang Lake
7. Crossing the majestic Hai Van Pass by train
Explore all things to do in Thua Thien Hue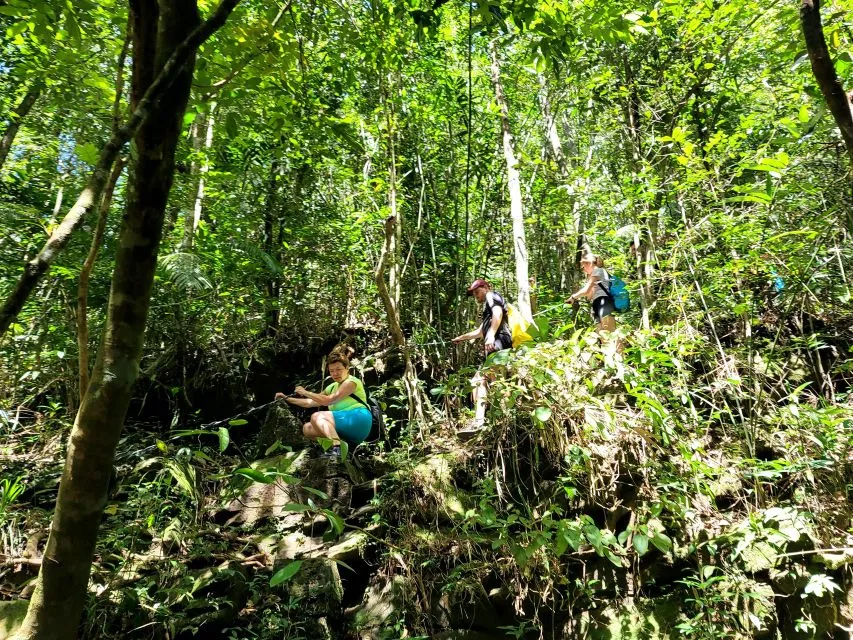 Trek through Bach Ma National Park on a day trip. - See the Do Quyen Waterfall, admire mountain views from Bach Ma Peak. - 5 lakes adventure trails, and swimming. - And enjoy a picnic lunch.
Latest Stories from Thua Thien Hue