About Tuyen Quang
Tuyen Quang is a province that is closely related to the development and growth process of Vietnam. This is the place where various cultural beauties come together. Because Tuyen Quang is the homeland of many ethnic minorities in the northern mountainous region.
This land is well known for its numerous scenic spots and historic relics. There are several notable destinations that you must visit such as Tan Trao Relics, Mo Waterfall, Na Hang Lake or Tuyen Quang Museum, Mac Dynasty Wall, My Lam Thermal Springs,... Moreover, spiritual culture and food also makes Tuyen Quang's tourism more attractive.
Weather
The best time to visit Tuyen Quang is Mid-Autumn and around October and November. At this time, the weather in Tuyen Quang is cool, gentle, and perfect for sightseeing.
Tuyen Quang is famous for its largest Mid-Autumn festival in Vietnam. Therefore, when you go to Tuyen Quang on every full moon of Lunar August every year, you will be immersed in a lively and exciting atmosphere with many attractive activities.
Transport
Tuyen Quang is located about 165 kilometers from Hanoi. It's not close, but not too far, and perfect for short trips. The two most common types of vehicles you can choose to get to Tuyen Quang are coach and motorcycle.
Top things to do in Tuyen Quang
1. Visit Tan Trao Historic Relic
2. Enjoy the beauty of Na Hang Lake
3. Contemplate the Mo Waterfall, Ban Ba Waterfall, Khuoi Nhi Waterfall
4. Visit the peaceful Thuong Lam Valley
5. Discover the fanciful Song Long Cave, Fairy Cave
6. Take pictures at the Hong Thai terraced rice paddies
7. Immerse in My Lam hot springs
8. Participate in Thanh Tuyen Festival
9. Enjoy must-try specialties: sweet shortcake, sausage, glutinous rice cake with ants' egg, black rice cake, corn wine Na Hang,...
Latest Stories from Tuyen Quang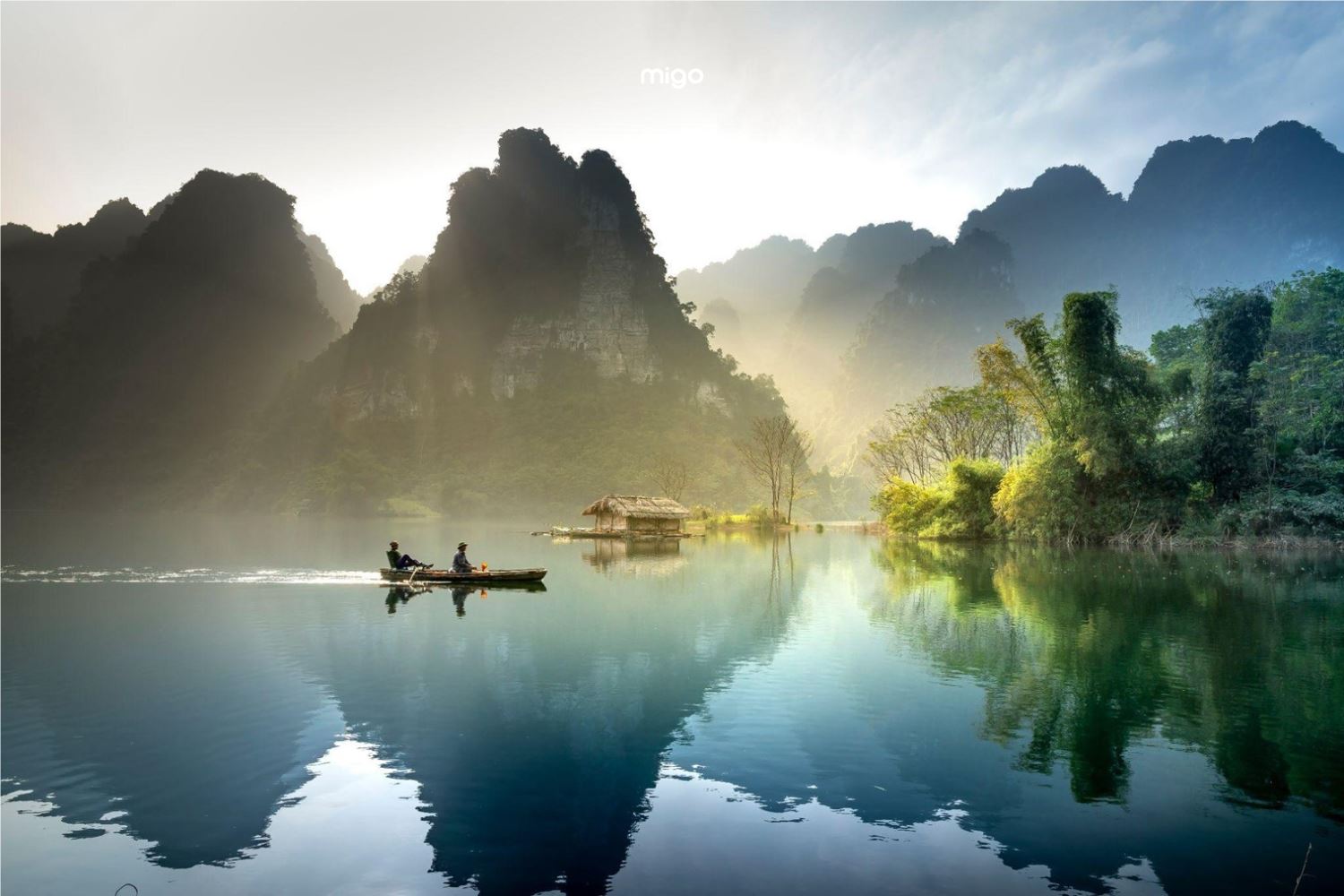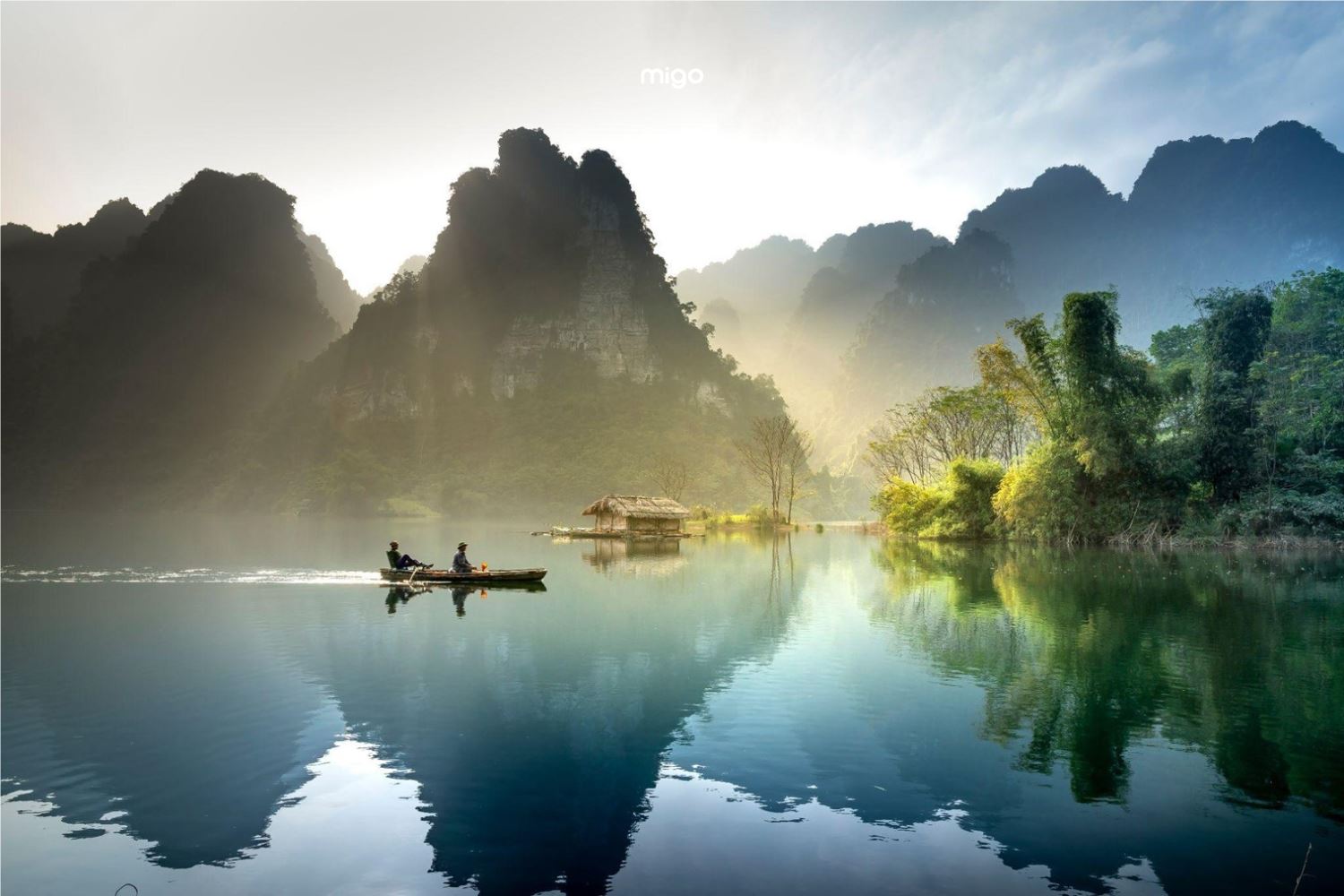 Nature & Adventure
29/06/2022
Take a boat ride on the bed of Na Hang hydroelectric lake
Returning to Tuyen land is about Tan Trao historical relics, to Na Hang – "Ha Long among thousands", to the song then, the passionate manhood, the rice porridge with bamboo shoots; to the hemp cake, the Astrology gac cake and the strong aroma of corn wine.
Read more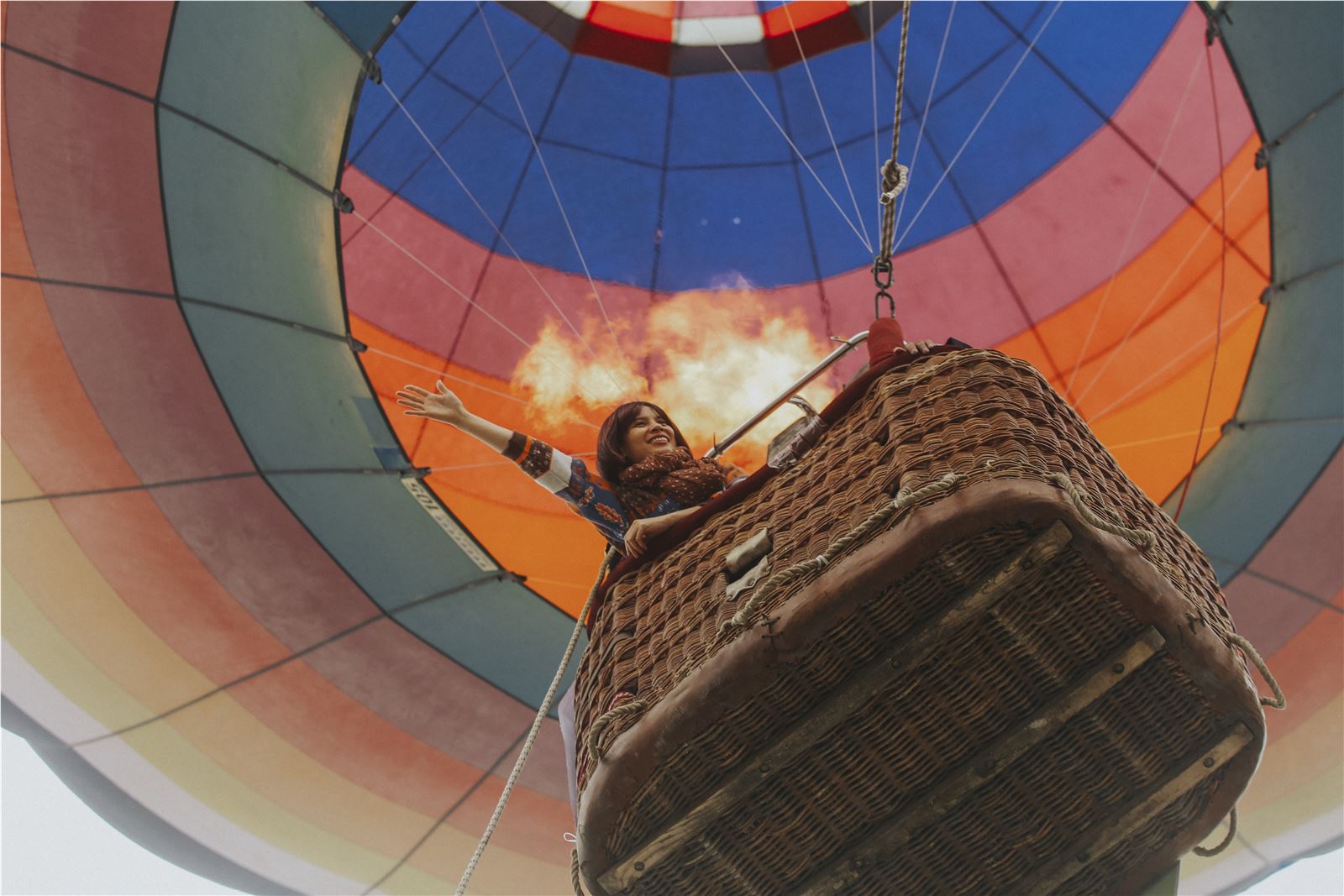 The International Hot Air Balloon Festival held in Tuyen Quang has brought many new experiences and attracted a lot of tourists to admire. This is the opening program for the 2022 Year of Tourism.
Read more