About Quang Binh
Quang Binh is well-known as the "Kingdom of caves" with Son Doong cave, En cave, Phong Nha cave,... The beaches here still remain primitive: Nhat Le, Da Nhay, Vung Chua. Quang Binh has a peaceful city called Dong Hoi lying on the bank of the Nhat Le River. It also has spiritual attractions such as the grave of General Vo Nguyen Giap, the Hoang Phuc Temple aged more than 700 years.
★ World Natural Heritage Site Phong Nha – Ke Bang National Park (2003, 2015)
Best Time To Visit Quang Binh
* January - March: This is the time when natural forests sprout, trees are green.
* April-May: The change of seasons, light sunshine but not severe, rain often rarely appears, is a great time for you to trek
* June-July-August: This is the most beautiful time to swim and take part in exploring attractive cave tours.
Transport
If possible, try to experience railway because this type of travel is not only safe and reasonable, but also gives you the opportunity to see the scenery completely throughout the journey.
Explore all things to do in Quang Binh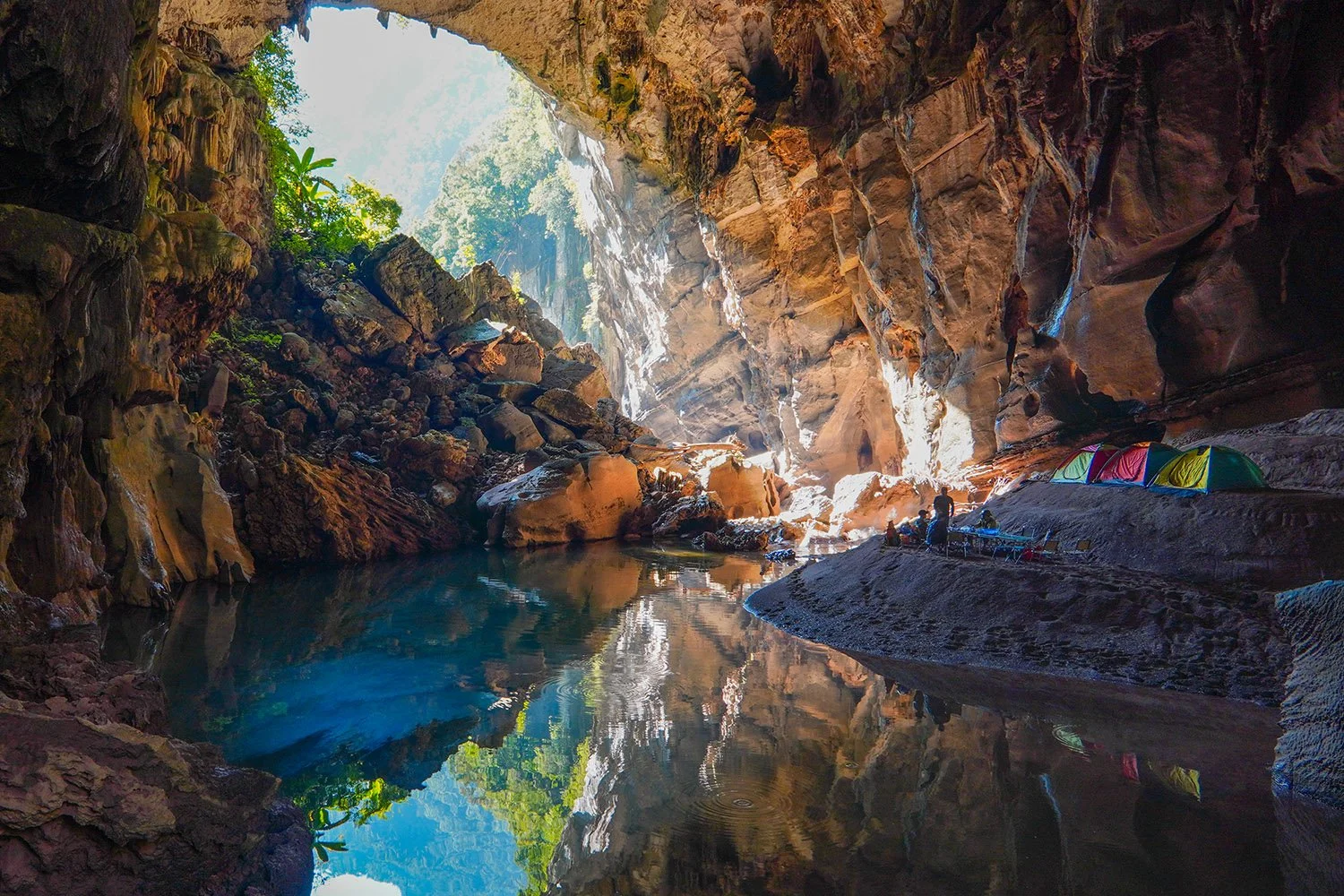 Hang Ba Tour is a completely new product, drawn from Oxalis's 10 years of experience in adventure tourism combined with conservation along with the consultation, inspection and evaluation of the representative of UNESCO in Vietnam. Nam, representative of IUCN - International Union for Conservation of Nature and representative of the management board of Phong Nha - Ke Bang National Park.
Latest Stories from Quang Binh