About Ninh Binh
Ninh Binh boasts of the most majestic and inspiring scenery. You wil have an opportunity to learn the long-standing historical value from the Dinh - Tien Le dynasties through the monuments in Hoa Lu ancient capital or explore the nature reserve in Cuc Phuong National Park. In addition, Trang An World Heritage Complex in Ninh Binh is also the main setting for Hollywood's hit movie "Kong: Skull Island", making it a popular destination for tourists around the world.
★ World Mixed Heritage Site Trang An Landscape Complex (2014)
Best Time To Visit Ninh Binh
Spring in Ninh Binh which lasts from January to March is pleasant with cool temperatures. Traditional festivals take place annually during this time. Autumn from August till October is the best time for a leisurely boat trip in Trang An's waterways enjoying the majesty karst scenery. Winter months at the end of the year are dry and cold, it is perfect for a trip to Thung Nang for the view of blooming purple water lilies.
Transport
Ninh Binh is 90km South of Ha Noi and can be reached by shuttles, Limousine, or railway in approximately 2 - 3 hours total.
Explore all things to do in Ninh Binh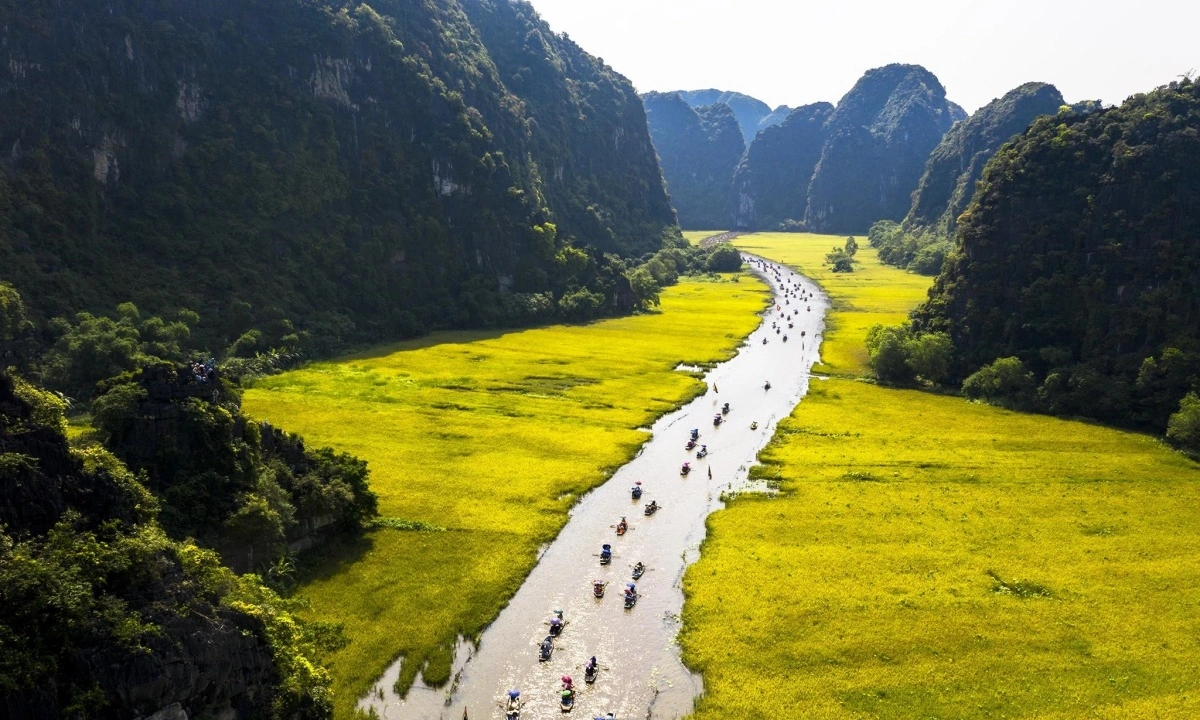 Embark on a Join-in Group day tour of the Ninh Binh province. Explore the Vietnamese ancient capital of Hoa Lu to understand the history of the country. Marvel at the scenic landscape of Trang An. Hike to the top of the Mua Cave for incredible views from the top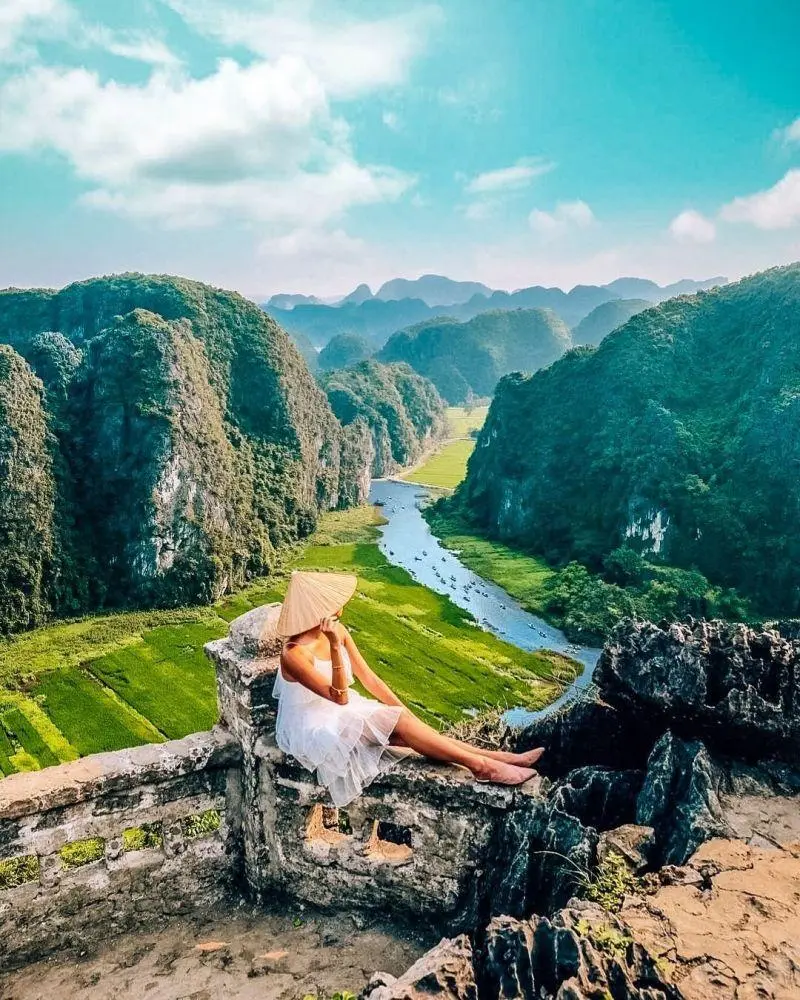 This day tour starts with two-hour sampan boat-ride in Tam Coc after your morning drive from Hanoi. The boat ride offers us a great time to enjoy the breath-taking scenery of rice field and karst formations. The afternoon trek in Hang Mua area will let you have a close look at the daily life of the locals and their agriculture. We trek on rural back roads with beautiful scenery of lotus ponds, rice field and villages. If it is not on a hot day, the hike to the summit of Mt. Ngoa Long will offer you a wonderful 360-degree view over the karsts.
Latest Stories from Ninh Binh