Coffee coffee in a place where there is only peace and see life from a different lens
On the days of visiting Hue, in the morning when I have just finished eating a bowl of Hue beef noodle soup, I like to visit the cafes in Dai Noi area, relax over a cup of coffee and enjoy the fresh air under the shade of the green trees. This is also a familiar coffee sitting place for many Hue people. Therefore, walking along the roads surrounding Dai Noi, there are many cafes with chairs arranged conveniently for guests to admire the beauty of historical relics. The iced milk coffee sipped in this ancient capital seems to be better and rich in its own flavor.
Find a small shop and linger. The space, atmosphere and contemplation of the architecture are just right for these slow living times. Dai Noi on the opposite side, behind the Ngo Mon gate is where the dynasties and kings once lived, reminding themselves of a close connection with history and gratitude for their roots.
You can refer to a few shops below:
House 87 Coffee – No. 88 Le Huan, Thuan Hoa, Hue.
Café 51 – No. 51 Le Huan, Thuan Hoa, Hue.
Hoang Son Coffee -04 Doan Thi Diem Street, Phu Hau, Hue.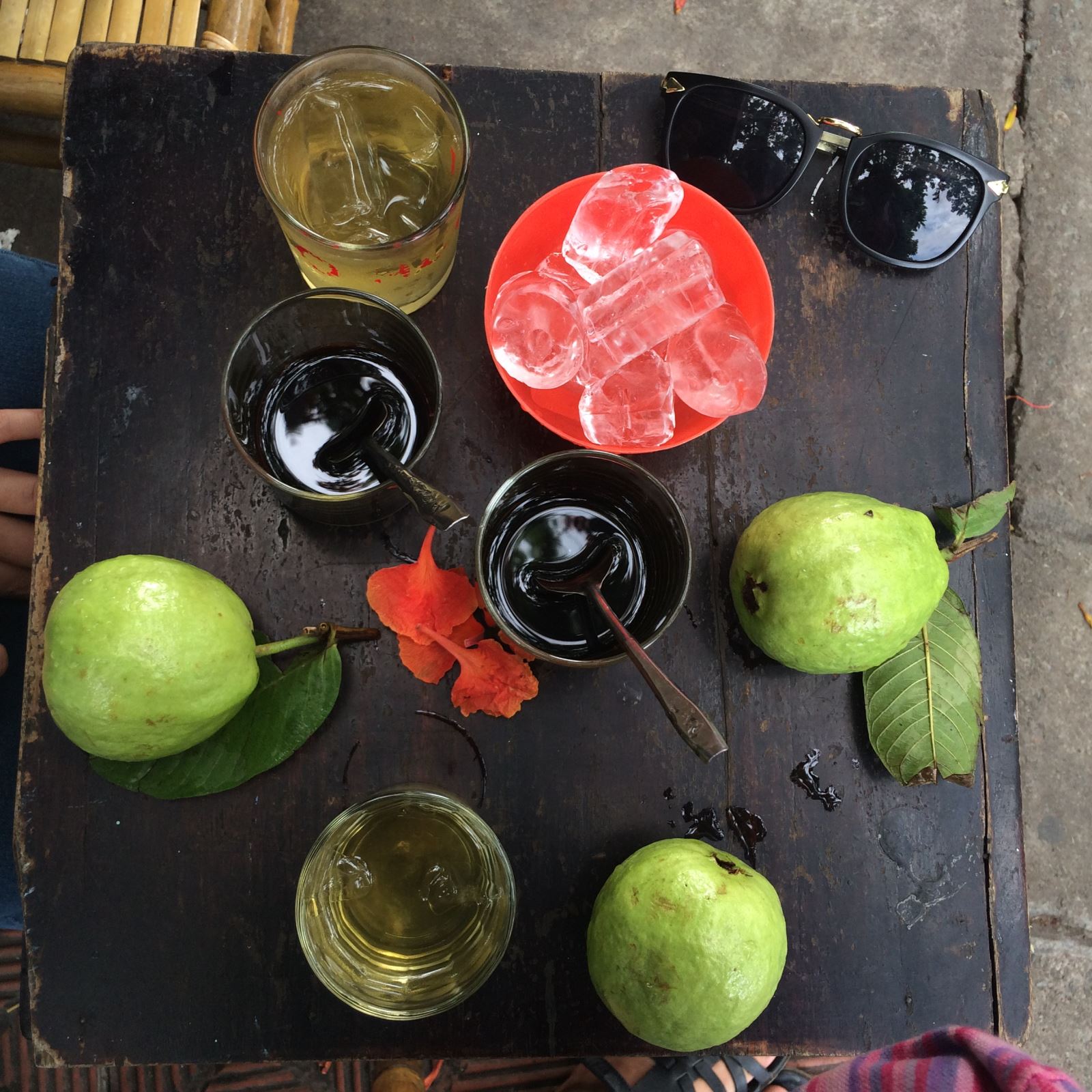 Enjoy art and nature at Le Ba Party souvenir space
Next, ignoring the famous places, I chose to visit Le Ba Dang souvenir space, located about 10km from the city center, hidden space in the forest with extremely fresh air. My impression as soon as I arrived at this place was that the winding entrance was adorned with many beautiful greenery and flowers. The landscape reminds me of the saying "my soul is a flower garden" by poet To Huu.
The building with white color stands out among the green of nature. In addition to the extremely unique shape and architecture, there must be a winged compliment for the layout of the exhibition area that allows visitors to experience a wide range of emotions and admire the works in the most complete way.
When standing in front of the works of talented artist Le Ba Dang, I understood why he was honored to build his own exhibition space in such a beautiful and special place. In each region, many unique and delicate works of the artist are constantly trying new materials to create diverse works. Still, I could see an artist's own ego. Through the tour, understanding more about the artist's life, career as well as perspective on making art inspired me to invisible motivation and inspiration, unconsciously reflecting on my attitude towards my work and life. And I believe many young people who come here will have the same thoughts as me.
In addition, the café built right in the area is an interesting resting place. This is probably the place where people, art and nature meet. A place, as the famous quote of Painter Le Ba Party "Art is the shortest way between one person and another, across both space and time."
Address: Kim Son Village, Thuy Bang Commune, Huong Thuy District, Thua Thien Hue
Operating hours: Tuesday to Sunday (08:00 – 12:00 and 14:00 – 18:00)
Rest in a miniature oasis of peace in Hue
When searching for a homestay location in Hue, I accidentally came across Sahi homestay Retreat (Sahi) in a homestay forest on google. Often attracted to something nostalgic and rustic, when looking through Sahi's thoughtful images, it didn't take me long to decide on this place to rest.
Homestay is built in open architecture, without fences, so as soon as we arrived, we were able to see the whole scenery of Sahi. It was a bungalow nestled under a huge tamarind canopy and a "Golden Uncle" lay peacefully in front of the yard. It is true to the feeling of returning to my home in Hue.
In addition to exploring and roaming the romantic streets of Hue, I also spend a lot of time enjoying the quiet space in Sahi and finding myself quiet space. The owners have been subtle in designing and arranging the house with spaces for a set of tables and chairs and skylights. The place is enough to fit the sunshine into the spot with the mint plants, making the space seem to settle down and full of peace. It will not be too difficult for you to find yourself small corners under the tamarind canopy, sit and float your thoughts or jump into the cool blue water of the pool to relieve stress and depression in life. It's true to the "Retreat" in its name.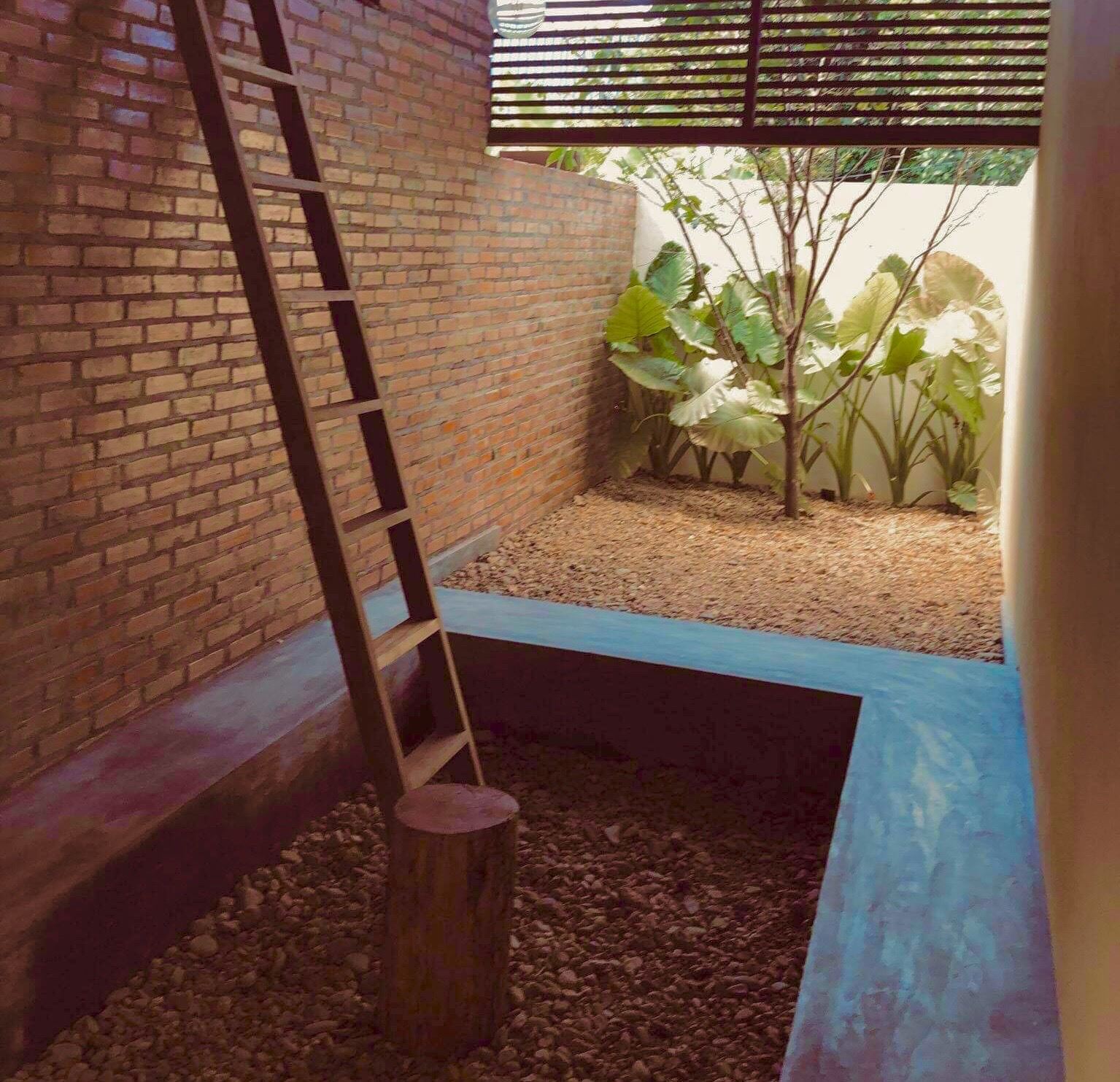 The bedroom is arranged simply but comfortably, clean at an affordable price. Sahi is definitely my favorite vacation place every occasion to Hue.
Address: 245A Bui Thi Xuan Street, Dac Ward, Hue City, Thua Thien Hue
Contact: 0367 800 737
Website: http://www.sahihomestay.com/
Whether the trip is long or short, each option will be a valuable experience, right? Hope sharing your choice will be a recommendation for you in a day of exploring and living slowly in Hue, to recharge your energy for the next journey of life!
Writer: Thao Tran