The northernmost land of the fatherland each season brings an unmistakable beauty. When spring slowly walked to fade peaches, plum colors, rice flowers began to light a bright red fire throughout the gray rock, causing many hearts to sob, sobbing.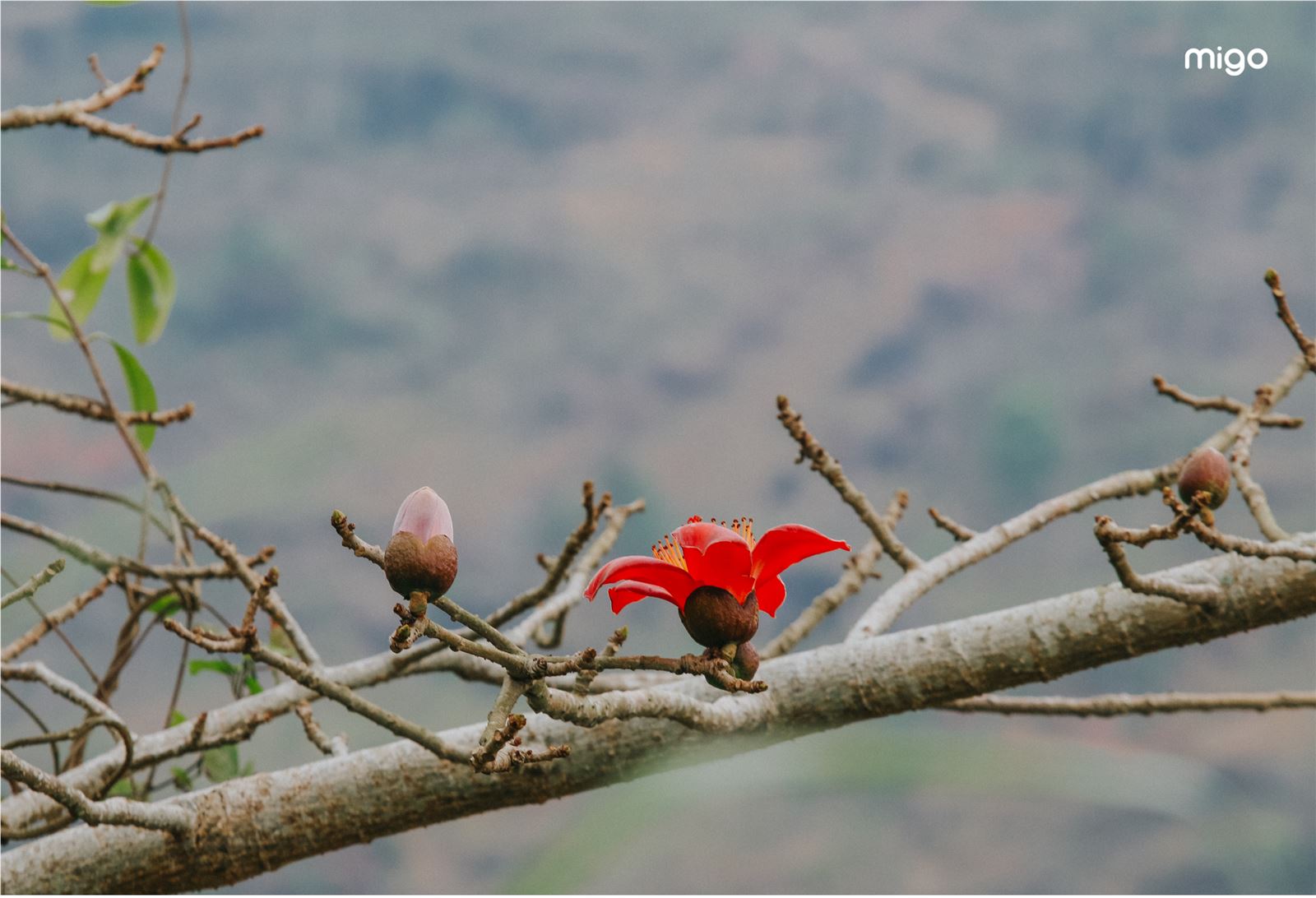 Rice tree is also known as hypnotic carpentry tree or the Central Highlands often called langur tree. This plant is cultivated a lot in the North. The image of the ancient rice tree at the top of the village also becomes familiarly attached in the memory of each son of the Northern countryside.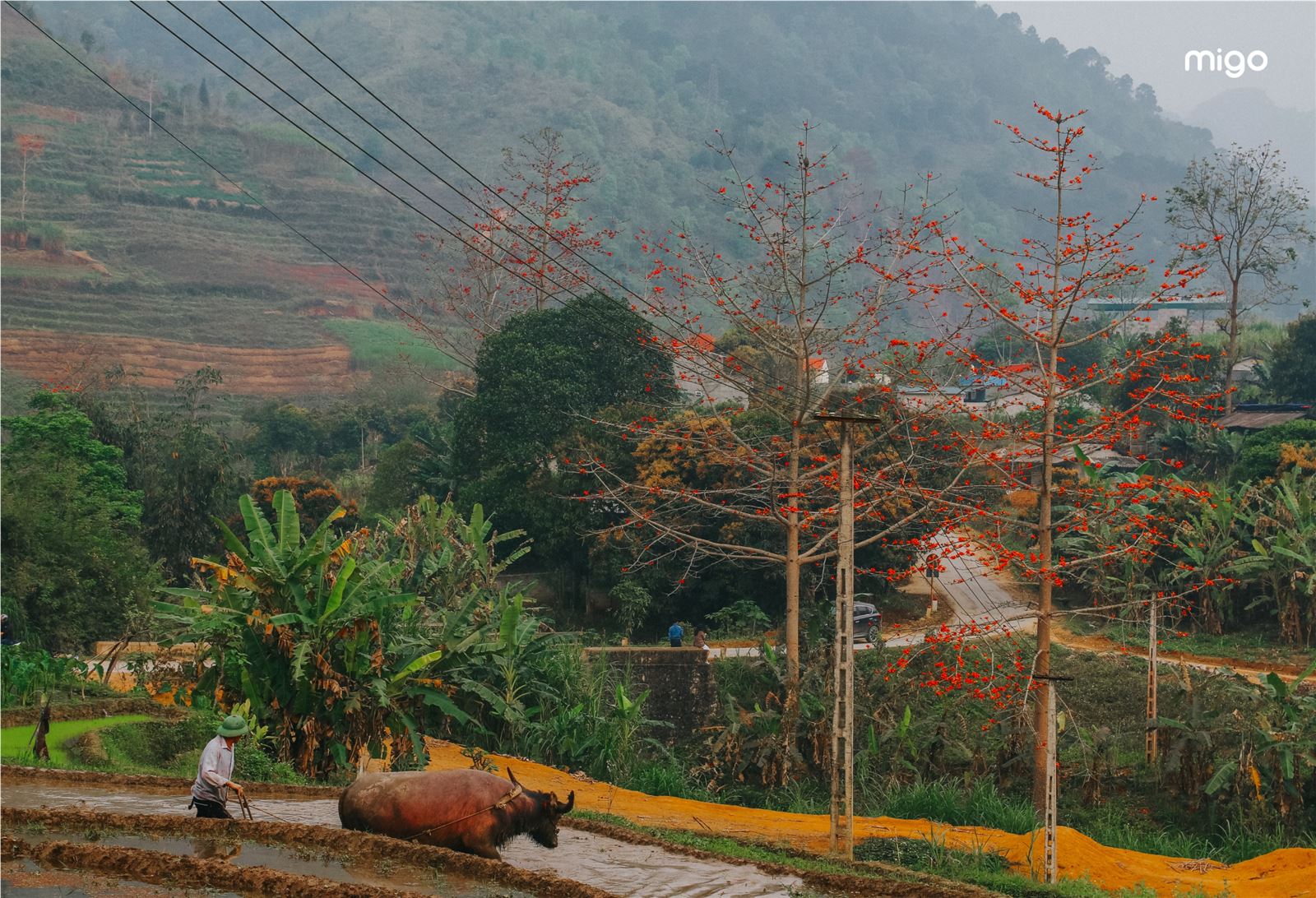 In the days of March, when the winter cold melts and the sun shines lightly, the sky warms up and the air swells with moisture is also the time when the flower buds begin to bloom, showing off on the branches of the rice trees. According to folk experience, every rice flower blooms, it is cold to come and summer is coming.
"Never until March.
The rice flowers fell on the old woman who stored the blanket."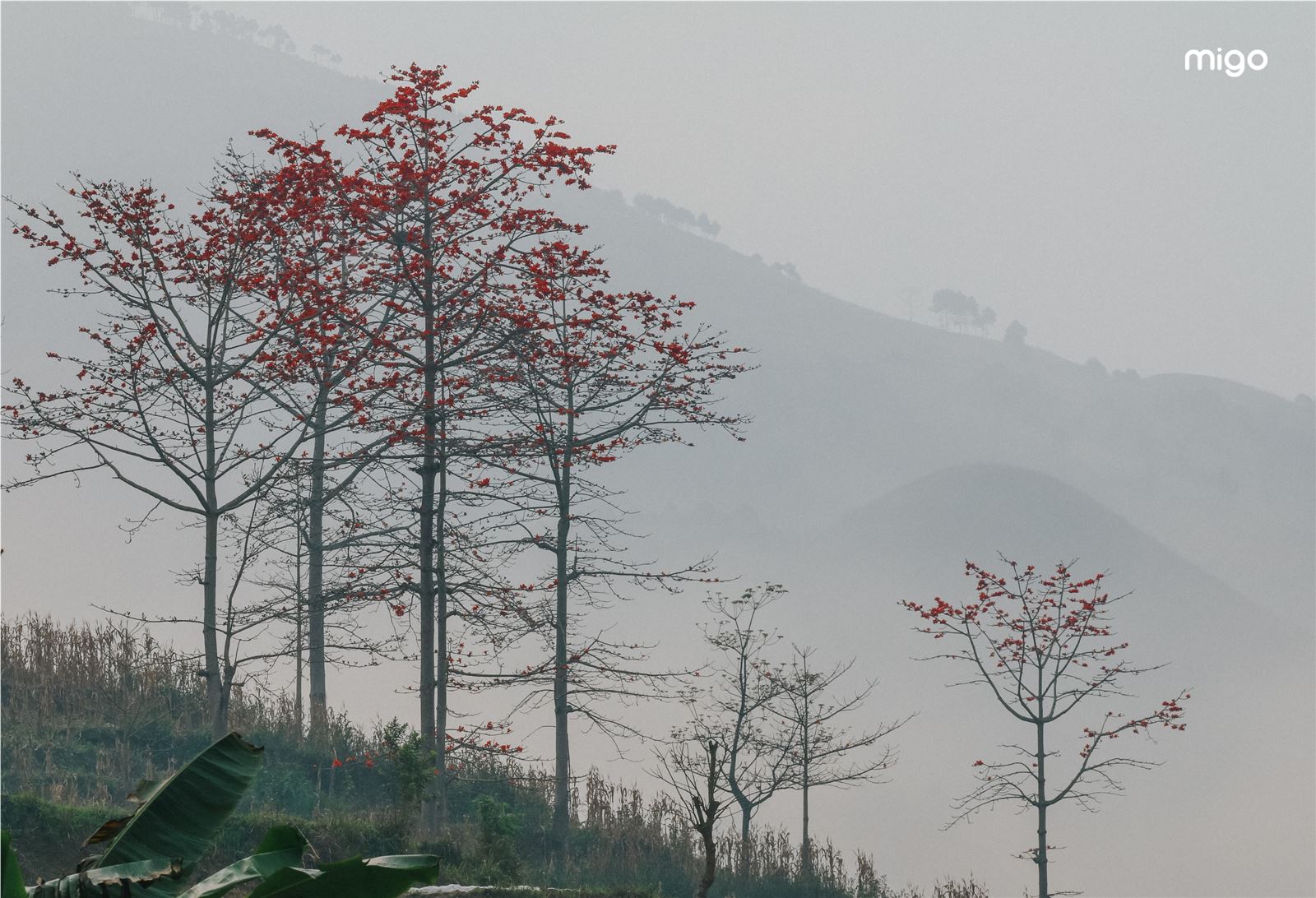 In Ha Giang, the brilliant rice flower season ignores so many people who wander to the land in the far reaches. Under the canopy of rice trees, cows begin to plow the soil. Under the rice canopy, relatives harvest radishes, preparing for the new corn crop. The rocky plateau is inherently gray ash, on the humid days it is even more gloomy. I don't know if that's why the creation caused the rice trees to bloom to brighten up the whole land?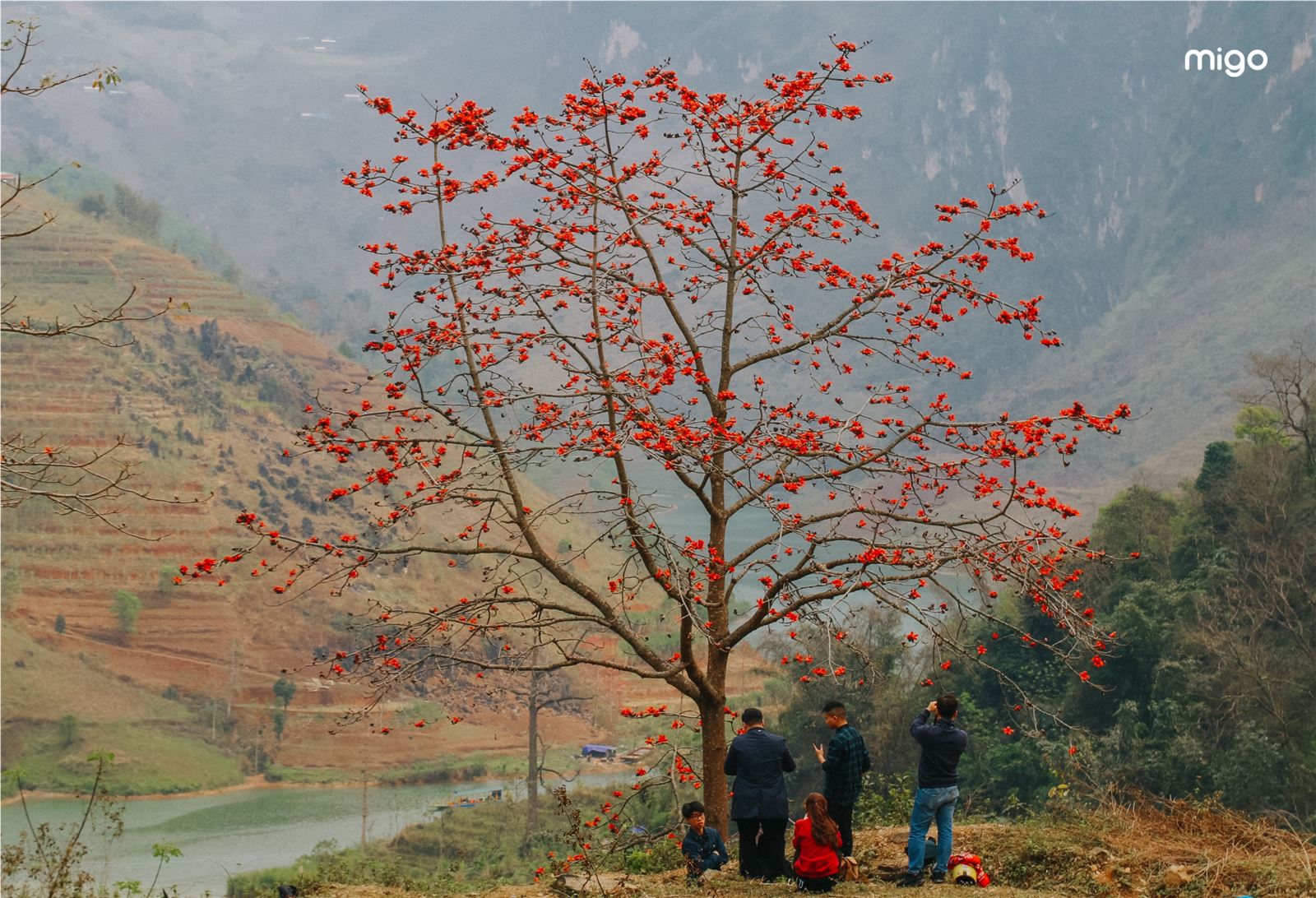 Rice flowers are the size of a baby bowl, thick wings, brilliant orange-red color. On blue days, the red color of rice flowers is more prominent in the sky like fire spots. Rice branches are where birds pass branches, dance. Flowers fell on the ground, the pavement into red carpets of flowers clinging to the traveler's footsteps.
If the image of rice trees associated with the Northern countryside is usually ancient stems, large round canopies, rough roots, rice in Ha Giang is high, the body reaches straight between the cliffs, on the hillsides. Rice trees in Ha Giang sometimes stand alone along the road or on the hillside, sometimes grow in clusters close to each other bright red a whole valley.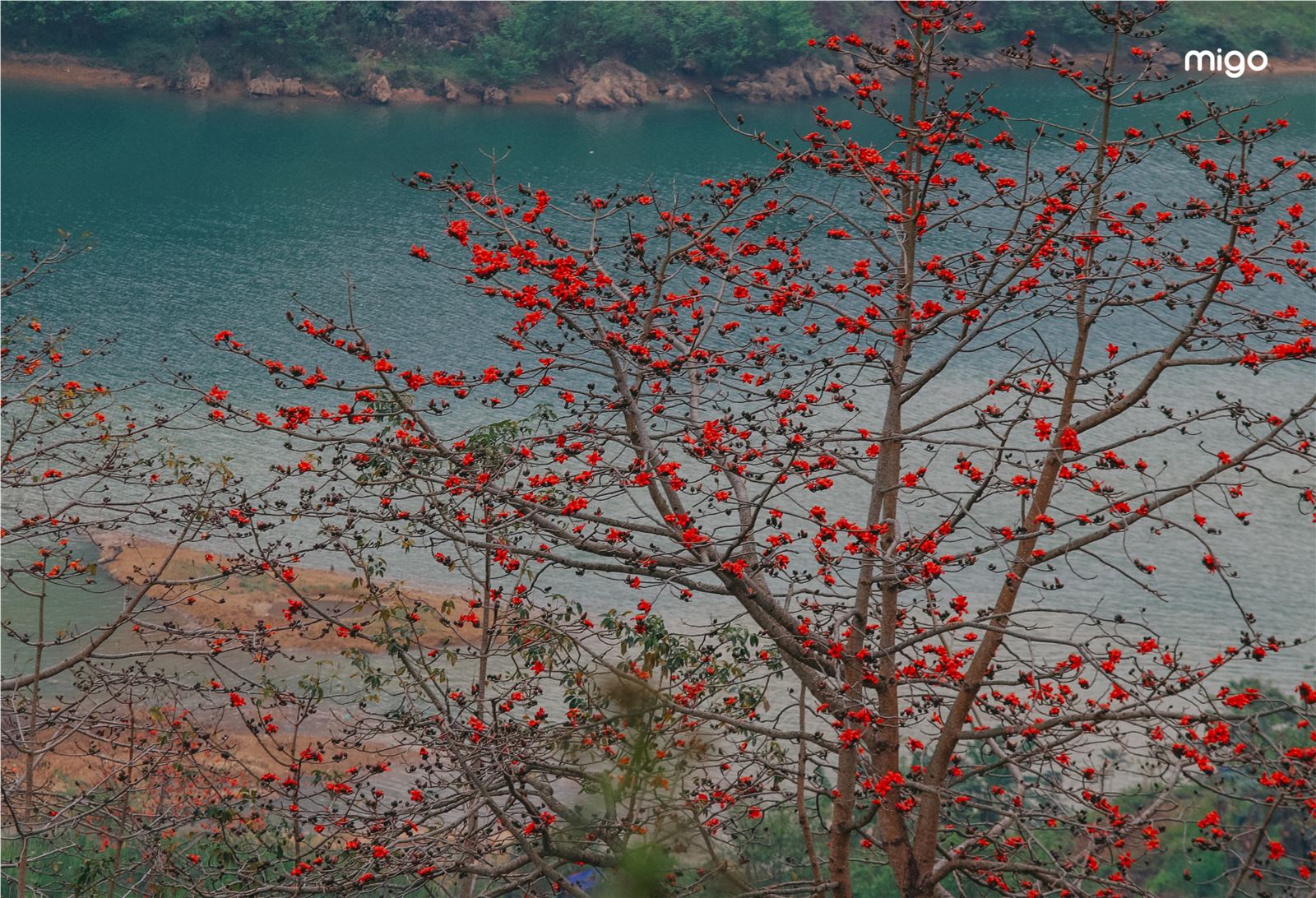 Ha Giang rice flowers bloom a lot along the way, especially on the banks of Nho Que River, Mau Du, Du Già, Khau Vai. Passing through the rocky plateau in the days of March is one more dye to ha Giang nostalgia bright colors full of passion.
Author: Le Phuong