Melaleuca leaf acacia is a low-growing wild-growing plant with good drought tolerance. The blooming flowers are shaped like squirrel tails, bright yellow, growing in eye-catching clusters. Around the end of December, acacia flowers begin to bloom. The flowering season only lasts about 1 month, so every year at the end of the old year, the beginning of the new year, many tourists or even people of Phan Thiet, Mui Ne come to the acacia blossom roads to take photos.
The best time to take photos in these acacia leaf forests is early in the morning around 8-10 o'clock.
The forest was unattended and there were no entrance tickets. So you can enjoy check-in without worrying about time or fare. However, because this is a natural forest, you need to pay attention to preserve it so that the acacia trees continue to be green and bloom each year.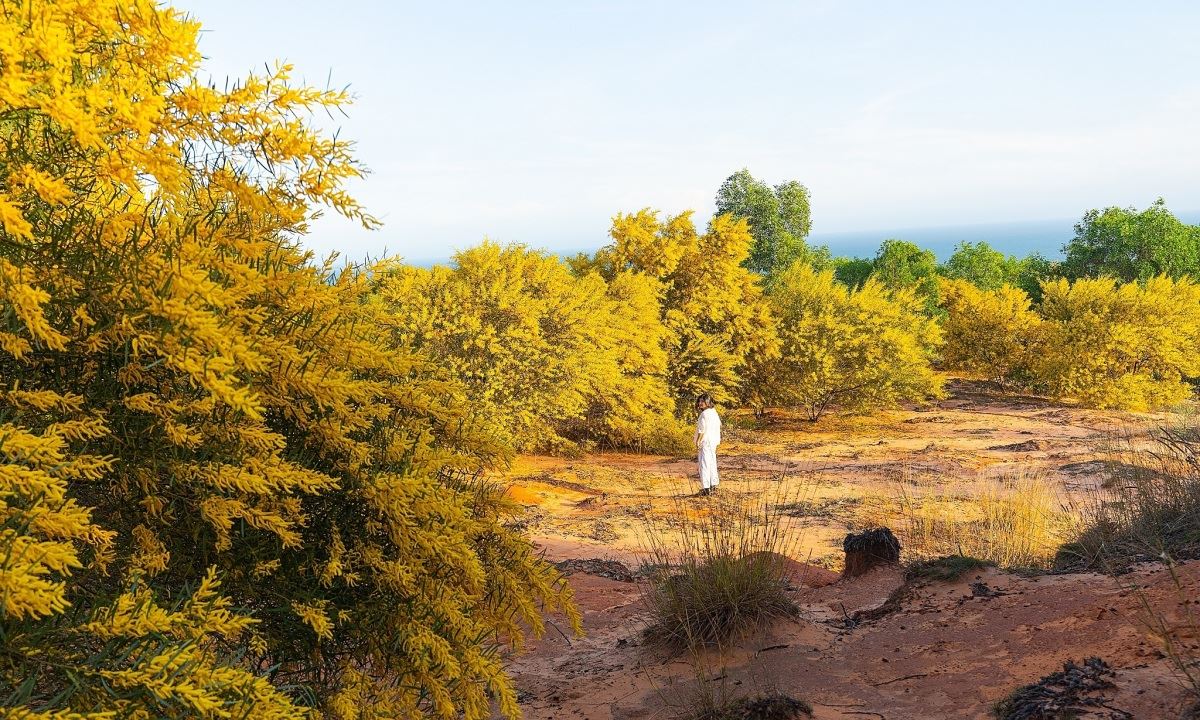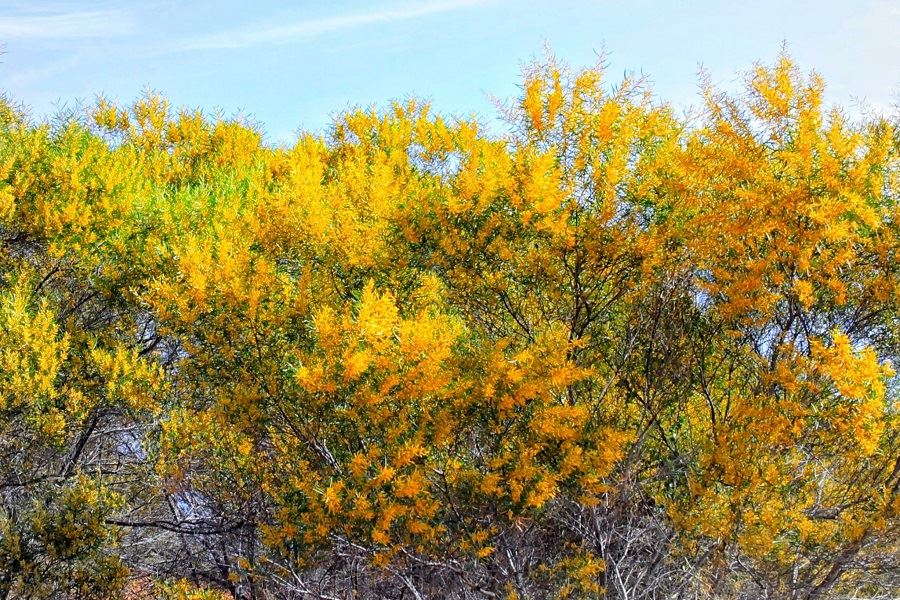 Post: Han Han
Photo: General