Chongqing District, Cao Bang is more than 300 km from Hanoi. To get here, the bus is the easiest means. After the night bus ride from My Dinh bus station, when I woke up, in front of me was the picturesque poetic mountain scenery of the Northeast of Vietnam.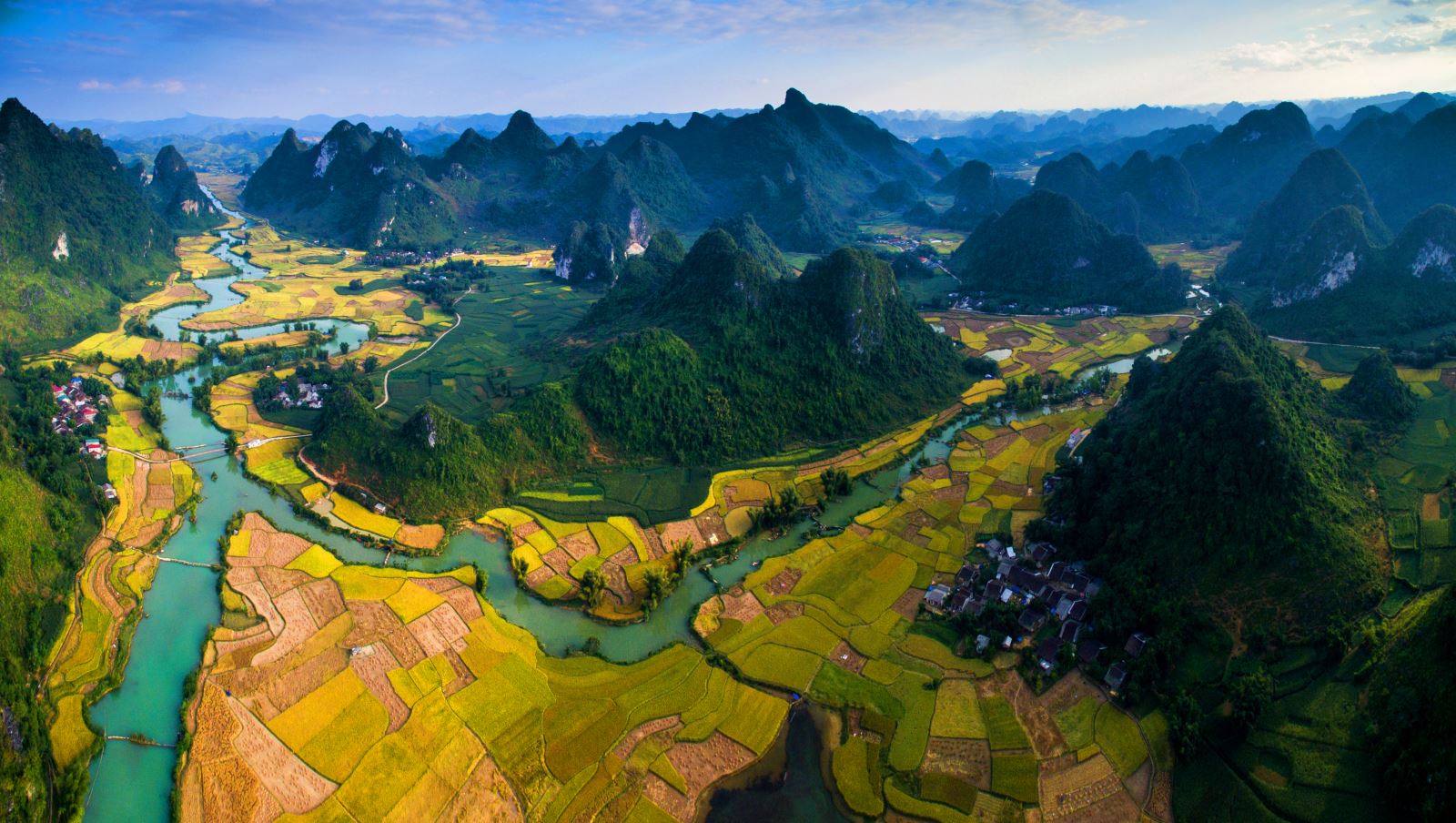 The blue water is a gift from nature to Chongqing, making the land beautiful like a border painting. This place is famous for Ban Gioc waterfall, the gentle Quây Son river winding at the foot of limestone mountains, Phong Nam valley in the golden season to keep many people visiting.
From Hanoi to Cao Bang, you can choose to visit Cao Bang City or Chongqing town first. I chose to go straight to Ban Gioc Waterfall. Ban Gioc Waterfall is located in Dam Thuy commune, Chongqing district, which is considered one of the most beautiful waterfalls in Vietnam. From a distance, Ban Gioc was as white as the fairy's hair fell down. Autumn 2020 is the second time I stand in front of Ban Gioc waterfall but still do not cease to feel overwhelmed by the majesty of the waterfall. Right next to Ban Gioc waterfall is a golden ripe rice field, creating a poetic scene that is difficult for words to describe.
25km from Ban Gioc waterfall is Phong Nam valley, in Ngoc Con commune, a small, remote commune of Chongqing district. The access road is quite bad and deserted. However, the landscape here, with rice fields nestled at the foot of the mountain, has fascinated many paparazzi.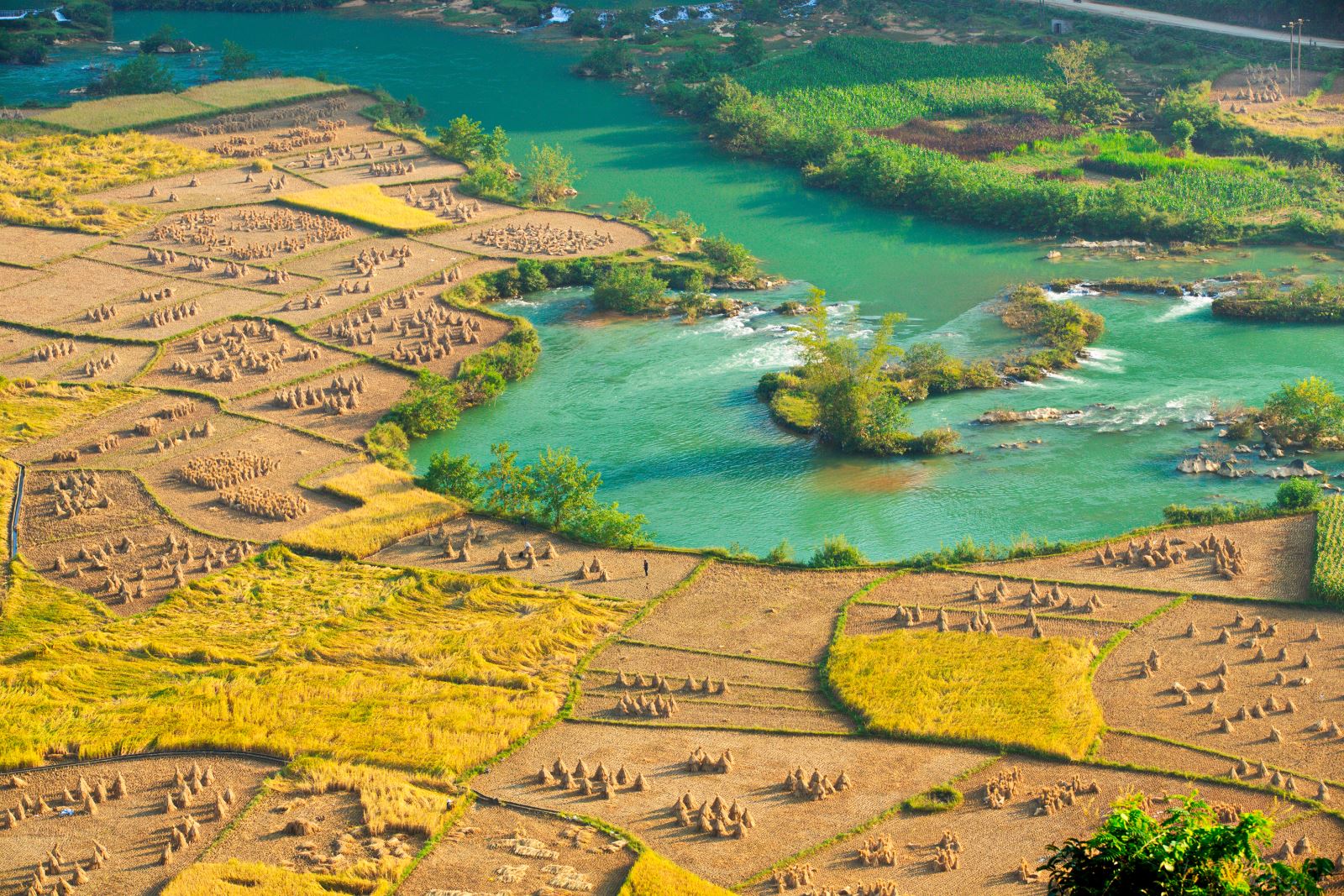 To see Phong Nam valley from above, I was led by a Tay uncle in the village to climb the mountain for about 30 minutes to reach a high and open position. Here, just looking out into the distance, the whole mountain scenery, the field is drawn into view: rolling mountain ranges, layer after layer, yellow, green and brown patches of rice intertwined, the Quây Son river winds like a strip of silk between the fields along the foot of the mountain, bamboo groves, the houses of the Tay people.
That scene I have seen through drone footage, but I can see with the naked eye after climbing the mountain to see all the beauty. A worthy reward for a few dozen minutes of detached climbing. Just sitting down, admiring the breathtaking beautiful scenery, catching the mountain breeze to dry the sweat is a blessing.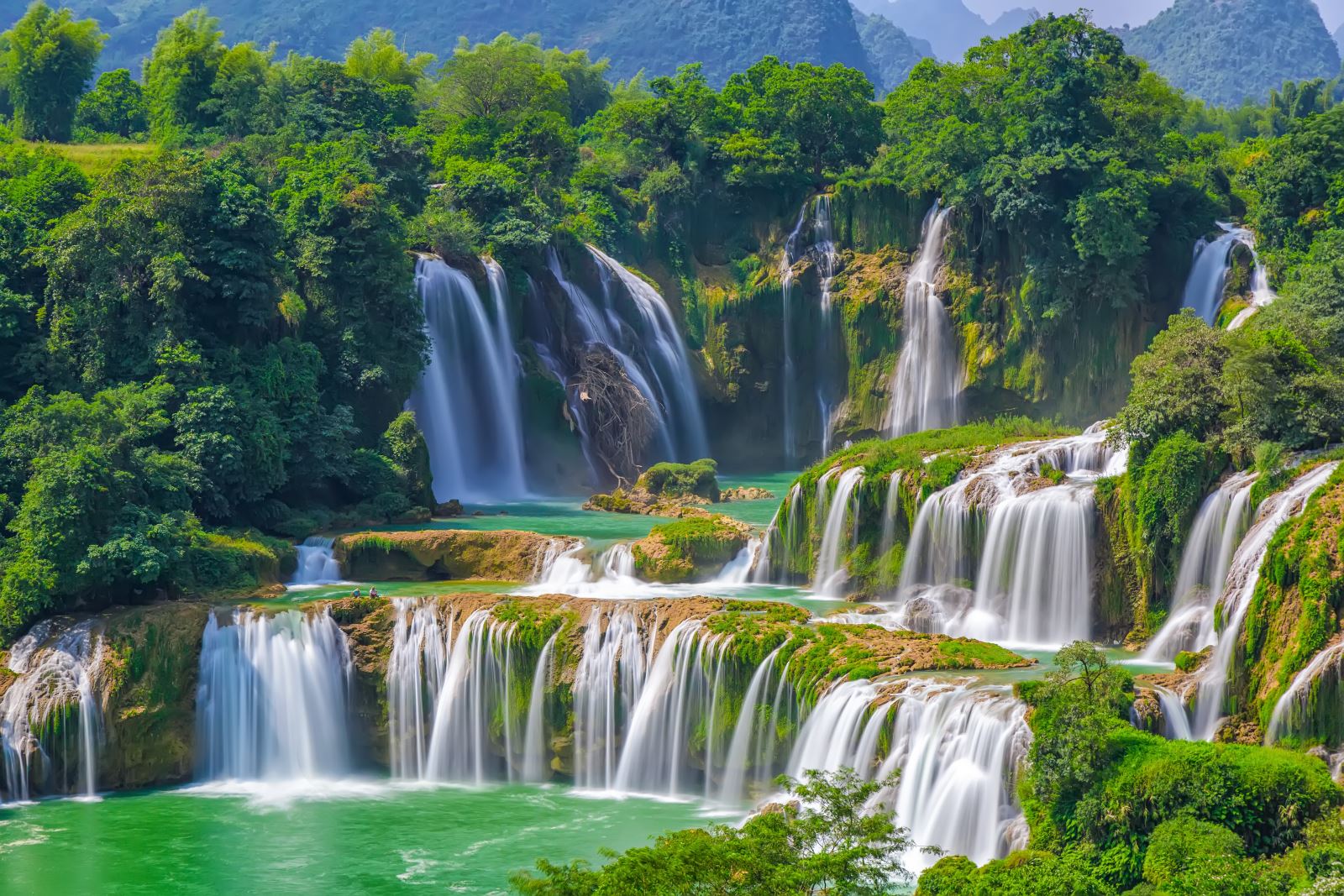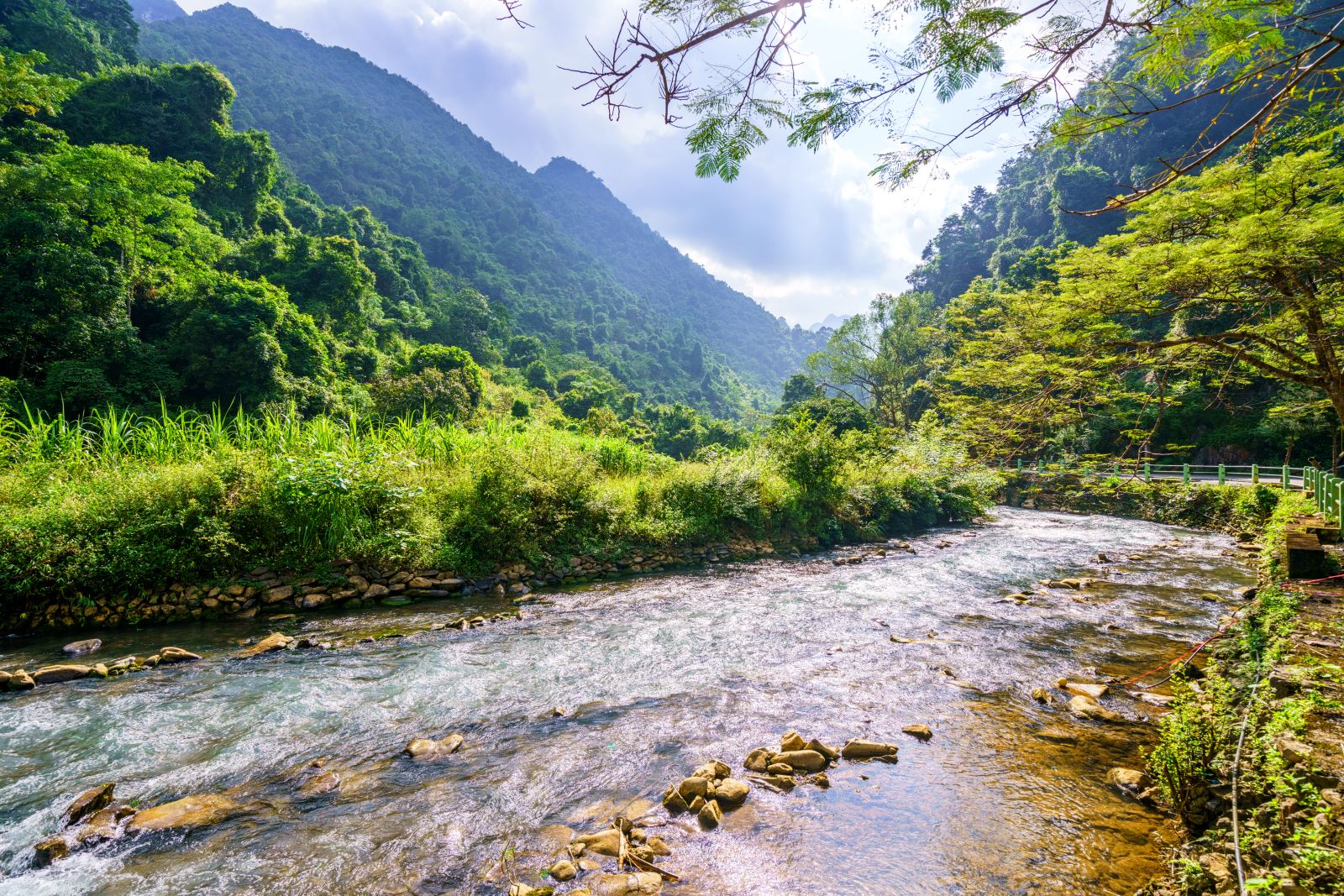 By the time I arrived it was early October, and the rice had already been harvested quite a bit. The harvest here is as bustling as any other countryside with many idyllic colors and sounds: the sound of people coming down to the field to call, the sound of dogs barking, the sound of throwing rice, ducks calling crows ...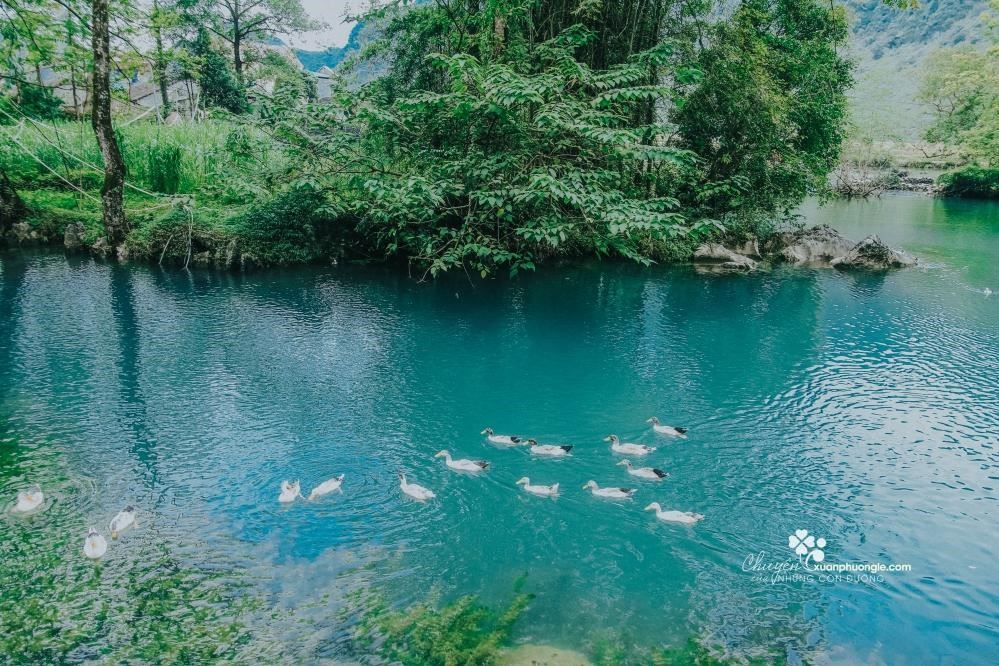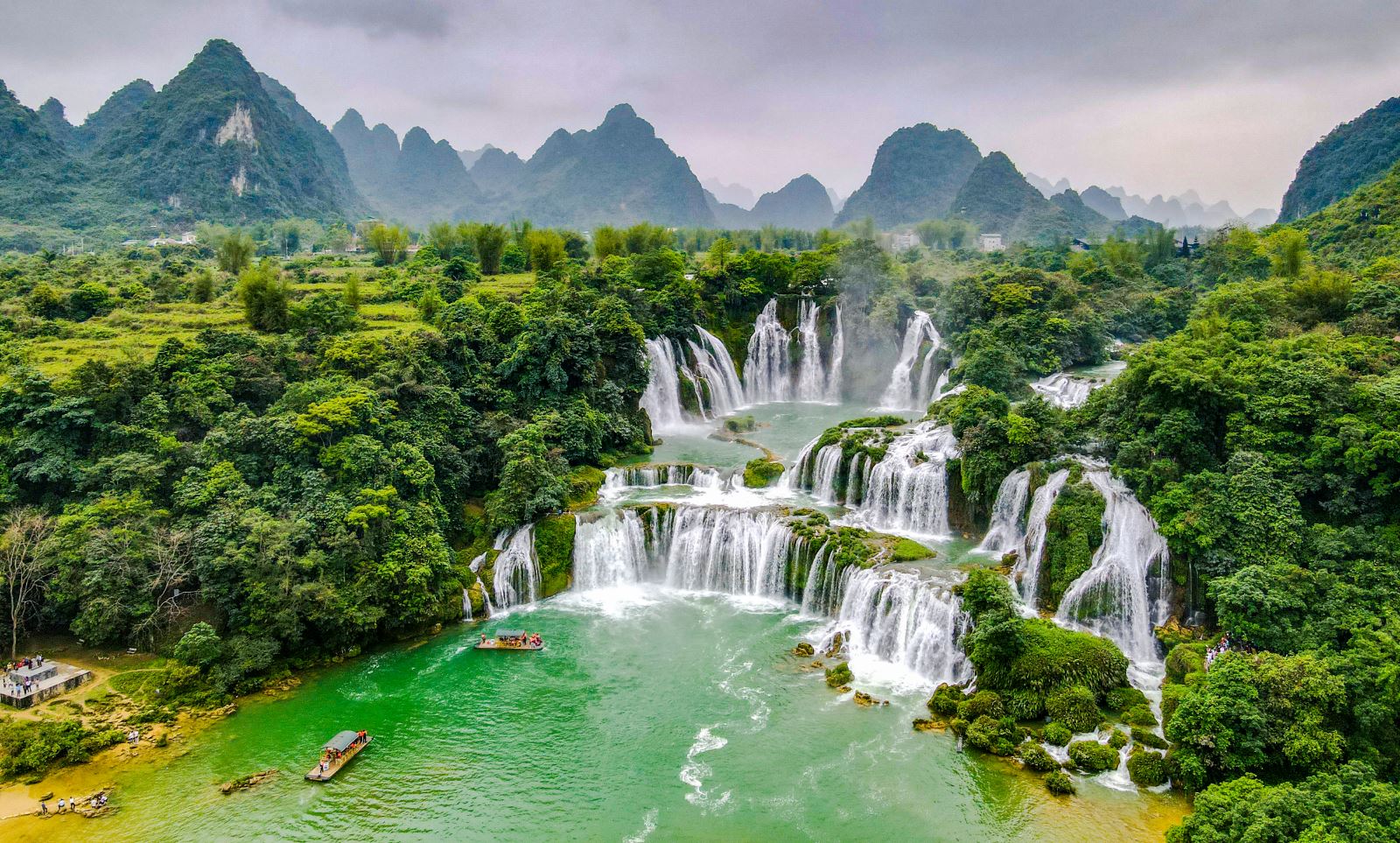 Cao Bang autumn is like a love song that resonates with the wind, of the sound of waterfalls, the bustling yellow of rice and the blue of the sky, of water that keeps me distracted.
Writer: Le Phuong
Photo: Tran Thuong/Shutter