Looking from the pass, you will immediately see the village of Lìm Thai nestled on the banks of Nam Yes stream, among gentle terraced fields. In that beautiful valley, if Lìm Thai is located by the water piles and comfortable terraced fields below, Lìm Mong is hidden in the mountains with terraced fields to the sky. The customs of the two peoples differ. Thai ethnic people build stilt houses, live by rivers and streams, while Hmong people live in separate high mountains.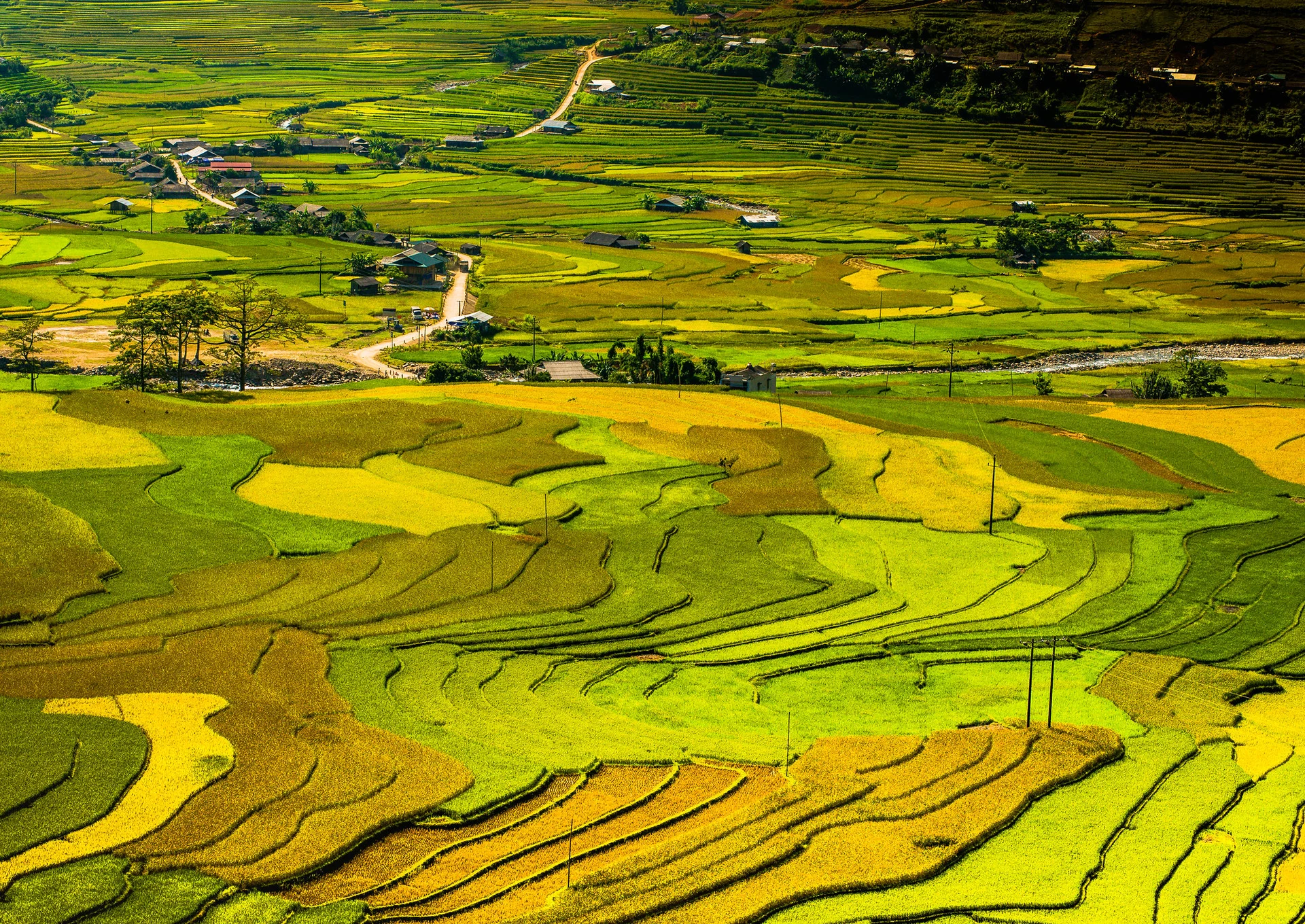 The road to Cao Pha walks among the vast fields, fragrant with the aroma of ripe rice. The concrete paved road is much easier to follow than before. Lìm Thai village is the residence of ethnic Thai people, the location of the house is like a mountain, close to the bank of the stream. The traditional Thai houses with silver gray loom at the foot of the mountain, under the orchard. Every resident's house is surrounded by lush green gardens. There are no high-rise buildings, no bright electric lights, but full of a feeling of relaxation and lightness. The terrain of this village has a low depression spread along the bank of the stream, painting a very poetic and peaceful scene.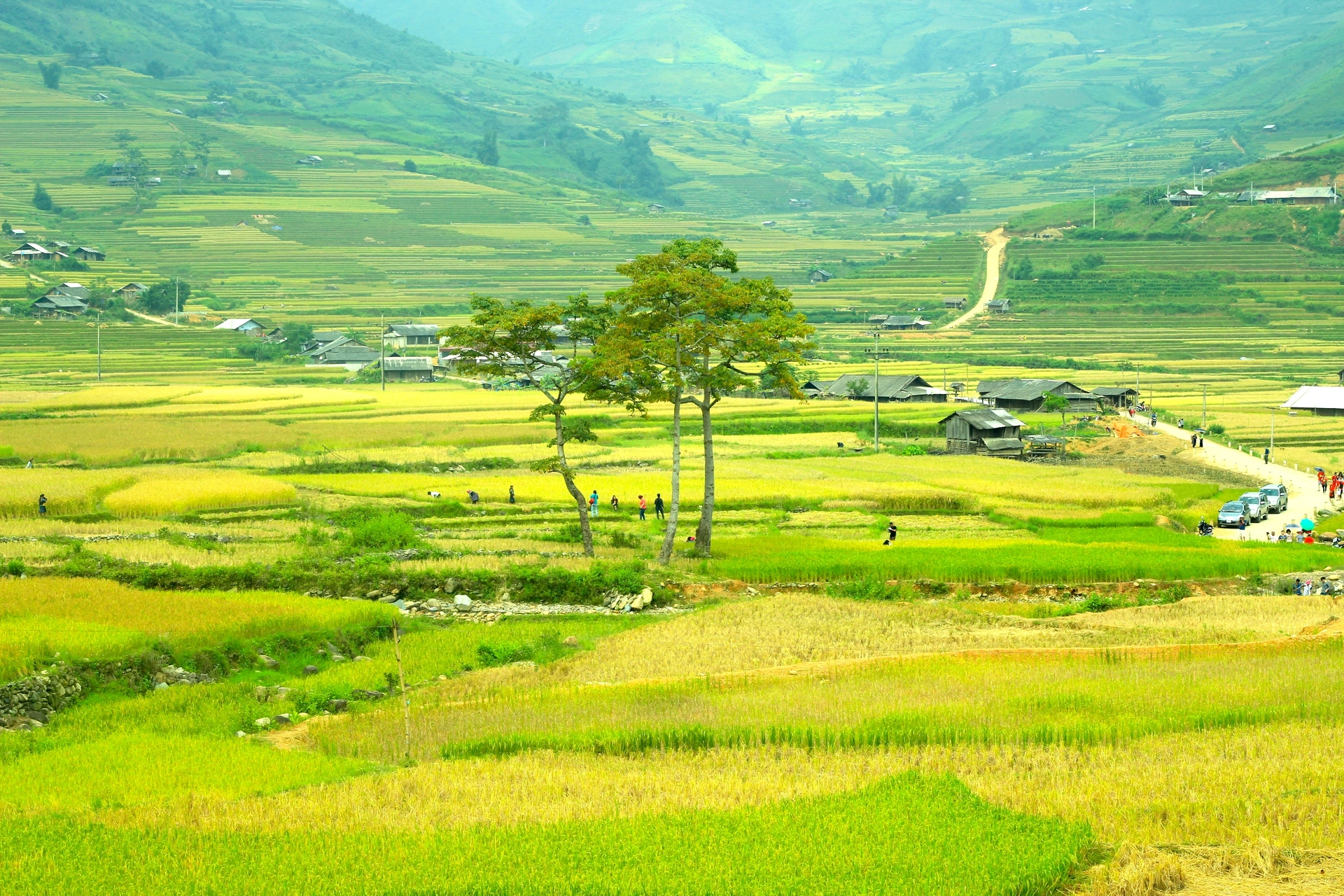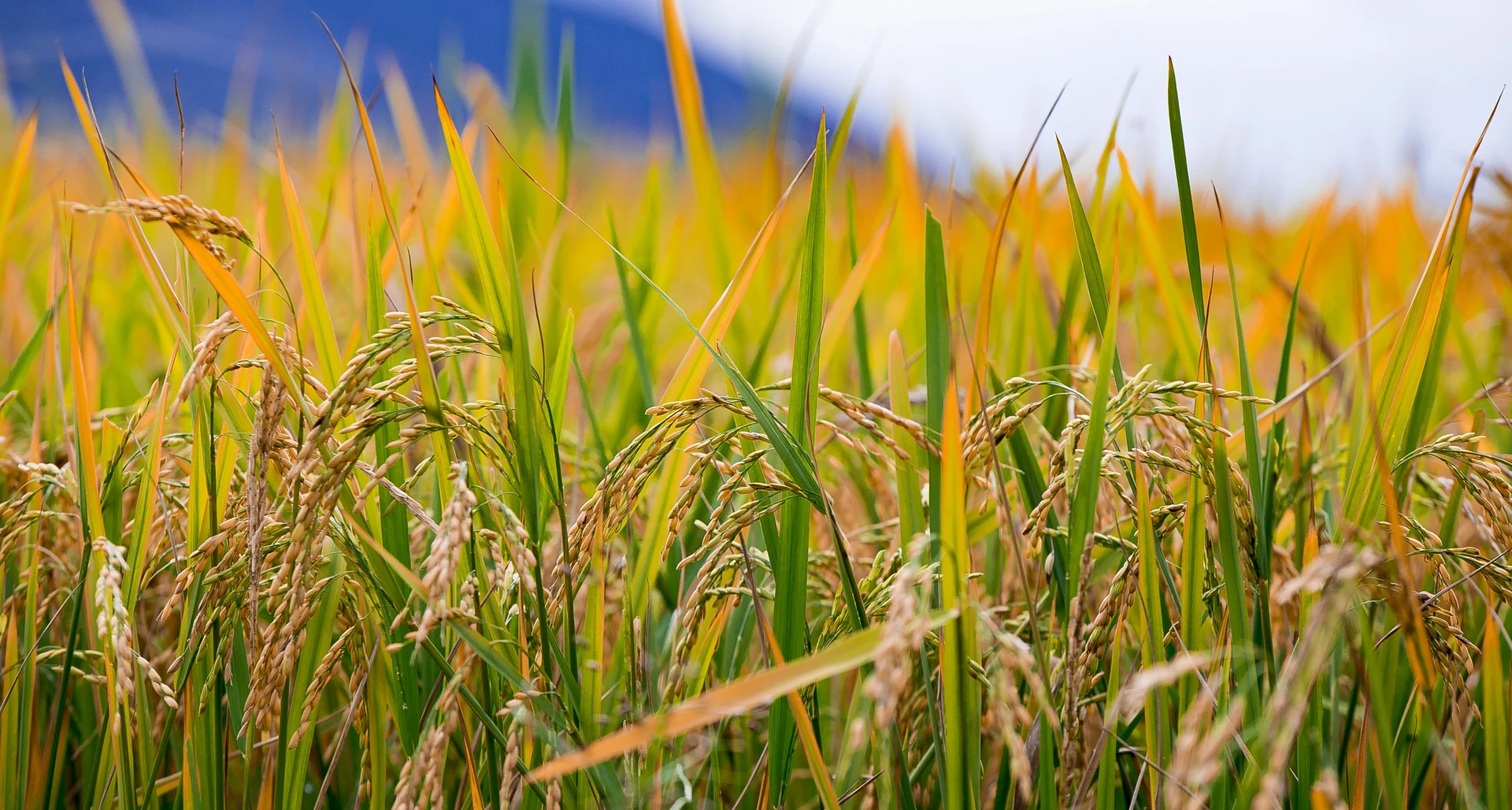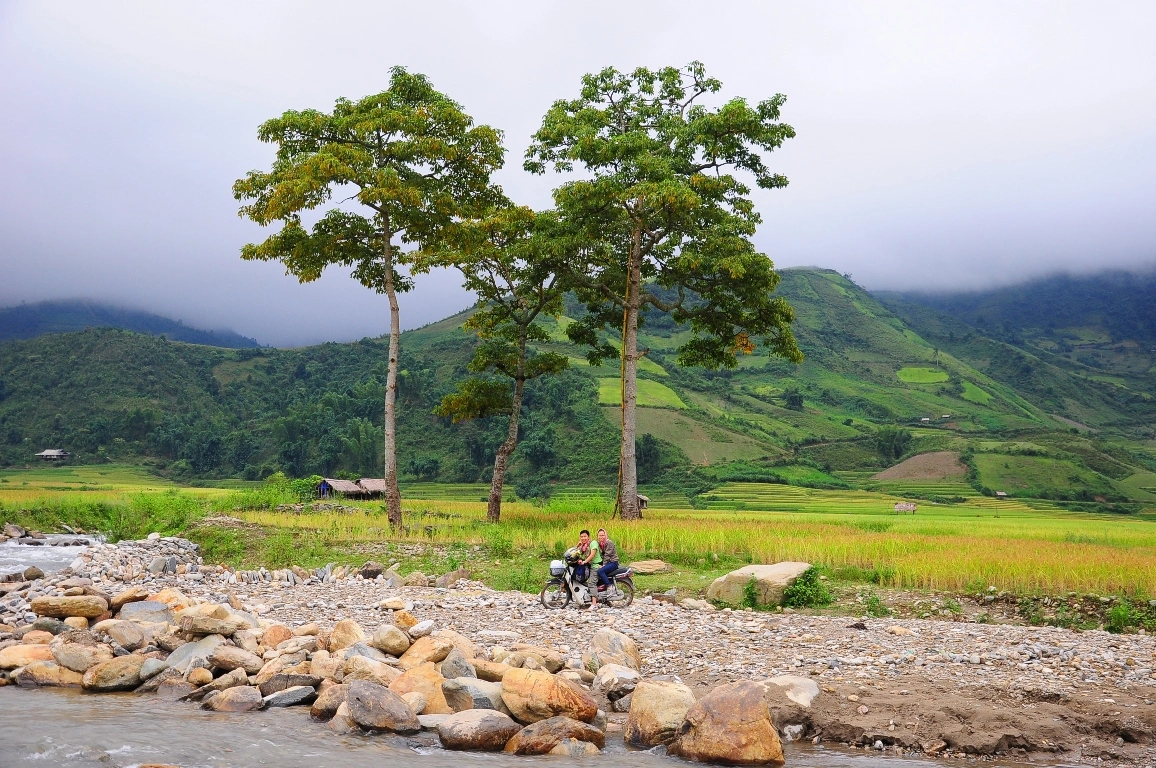 Lìm Thai village is simple with only a few dozen rooftops but paints a beauty of its own. The houses with fruit trees, gurgling springs, surrounded by sprawling fields create a distinct beauty. You can walk along the stream, stop to feel the wonderful thing in this place. Sometimes, life just needs to be this simple.
Lìm Thai village also owns beautiful fields stretching in the valley, with charcoal terraces around, creating a masterpiece of ripe rice season, both created by nature and created by man.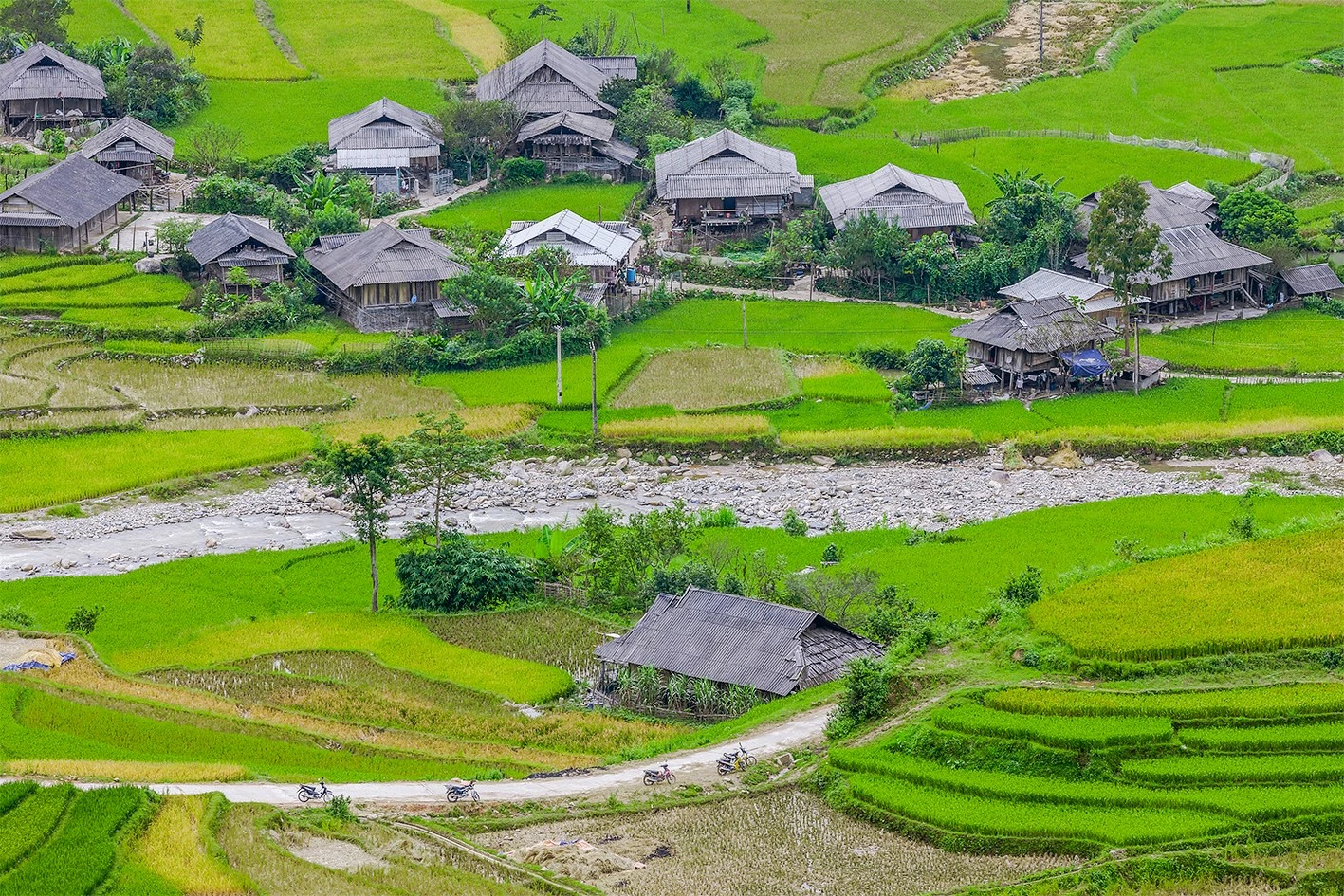 In the early morning, when the sky is still cloudy, the whole valley is engulfed in the illusory beauty of clouds, of dew, and the aroma of rice. And when the afternoon comes, the whole valley smells of fresh rice from the simple stilts by the stream.
Coming to Lìm Thai, you will have the opportunity to experience the culture of the Thai ethnic people. After a cool spring bath, try a bath of Thai medicinal leaves. Soaking in a mixture of water cooked from precious medicinal leaves is good for health, helping you relieve fatigue after a long trip. A meal with specialties such as Tu Le nuggets, five-color sticky rice, kitchen buffalo, grilled spring fish, sour bamboo shoots,... extremely fascinating, unforgettable
If you have a chance to sleep in the village, don't forget to light a campfire, barbecue and sing,... to more fully feel the culture of the indigenous people.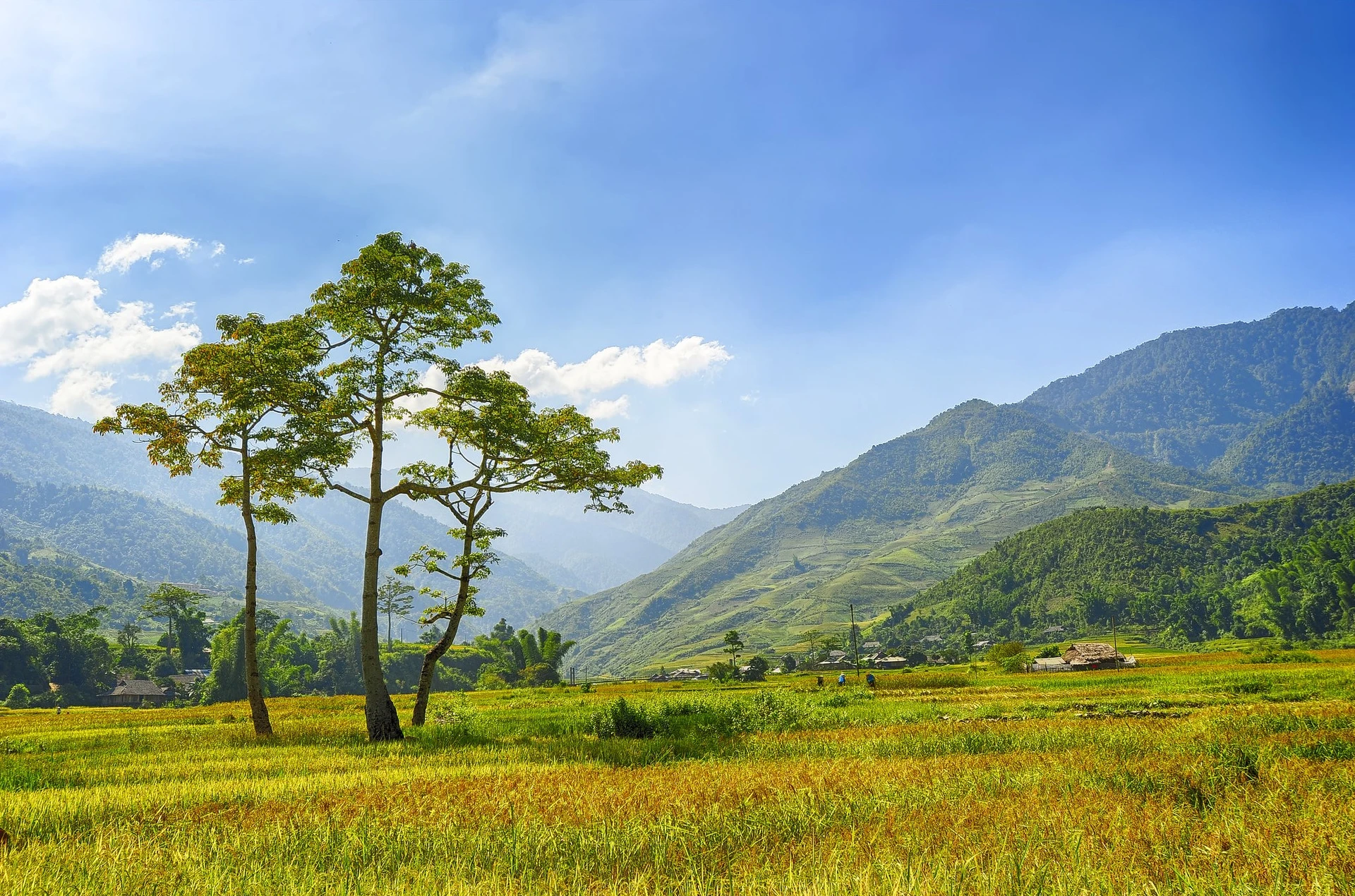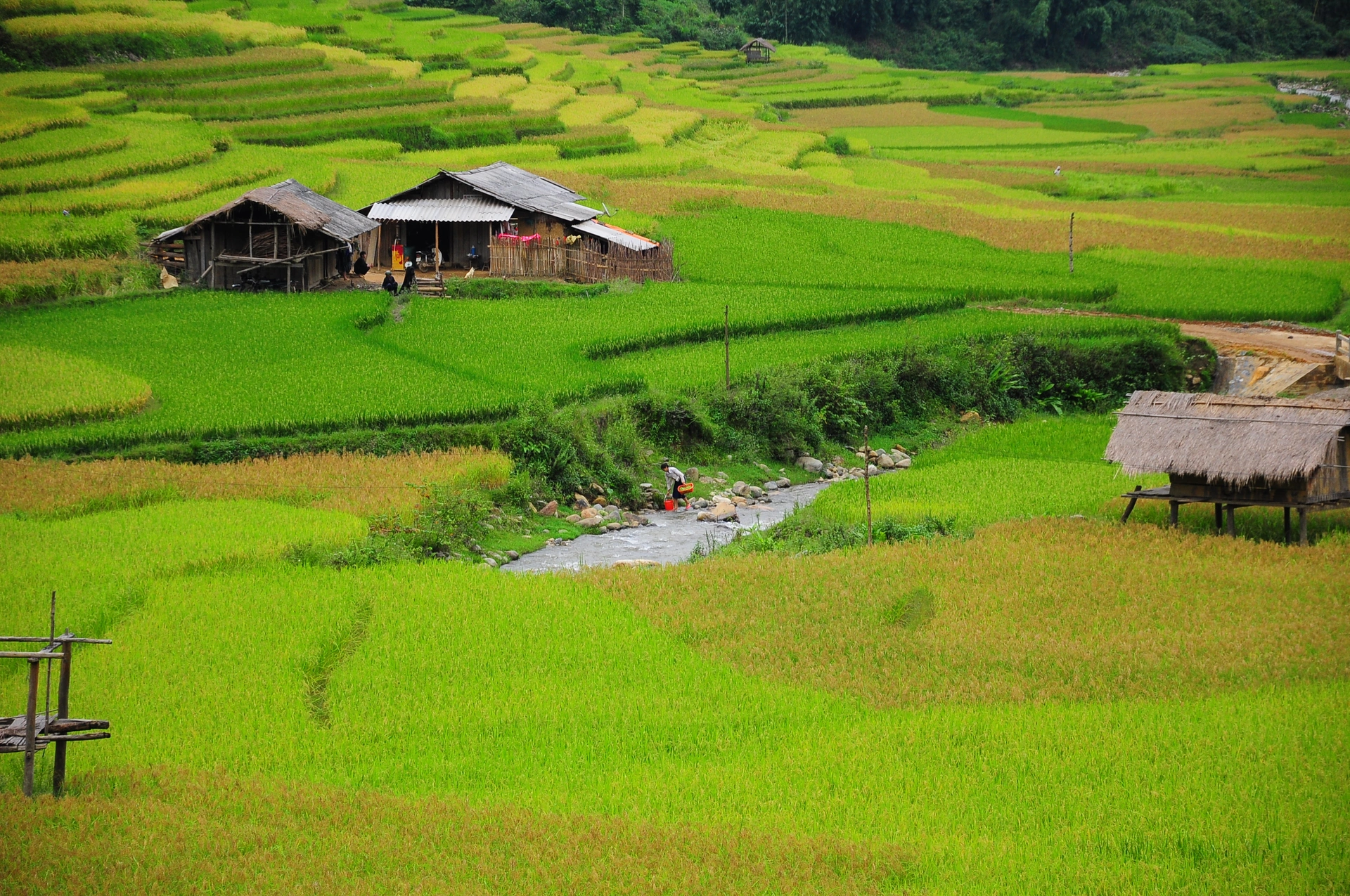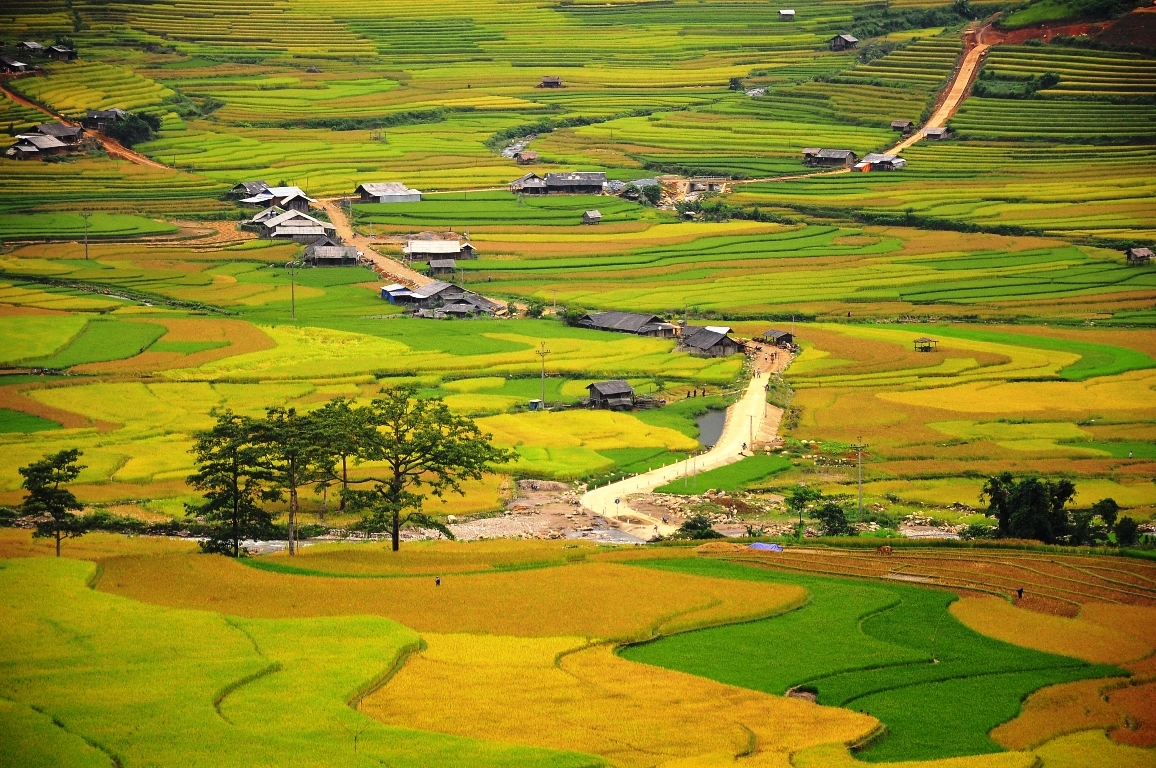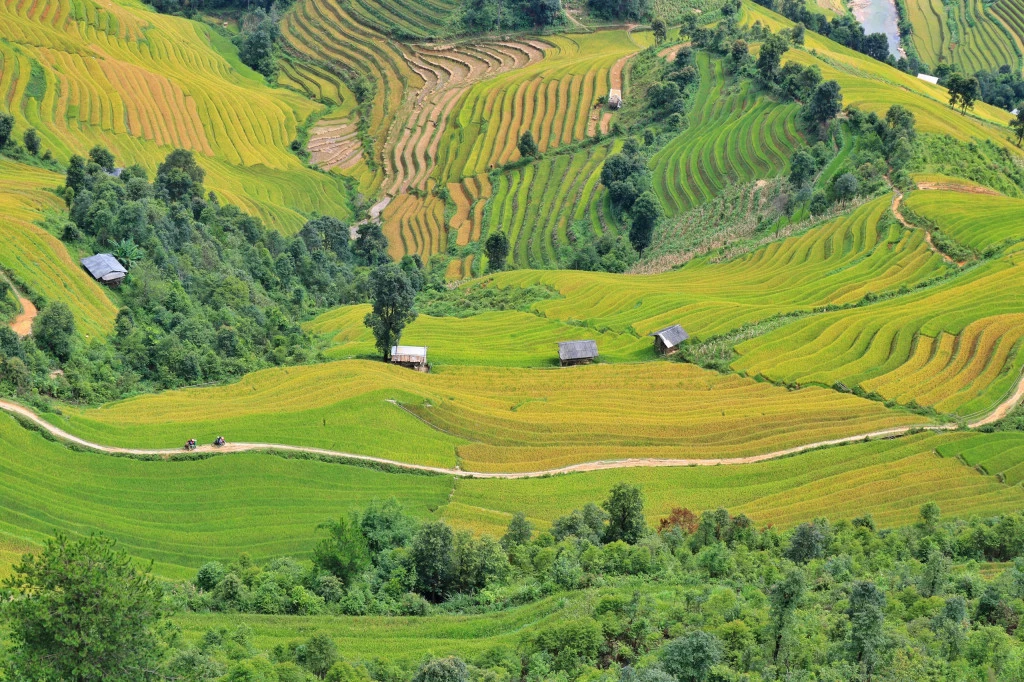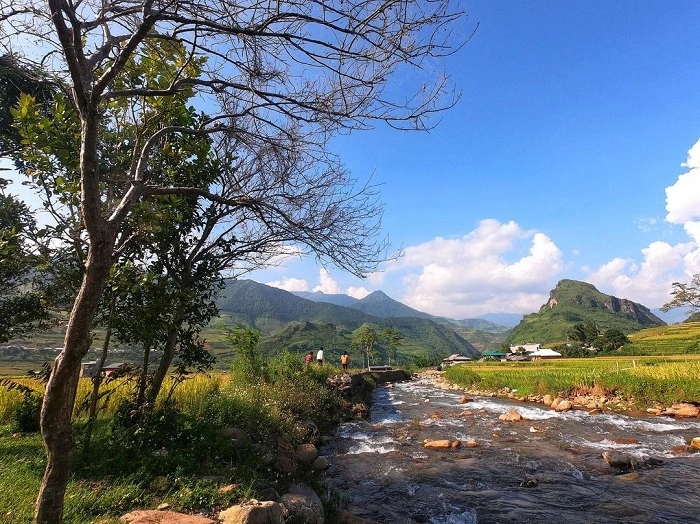 Lìm Thai, in Khau Palm valley, Tu Le, Yen Bai
The road from Hanoi to here is about 320km
You should combine this place in your exploration of Mu Cang Chai this golden season.
Spy Huang