Move
Hanoi - Ha Giang: depart from My Dinh bus station. Ticket price: 550,000 VND double cabin (two small people fit in), 350,000 VND single cabin, one person lying comfortably.
Motorbikes moving within the province: 180,000 VND per car / day, rented in Ha Giang city.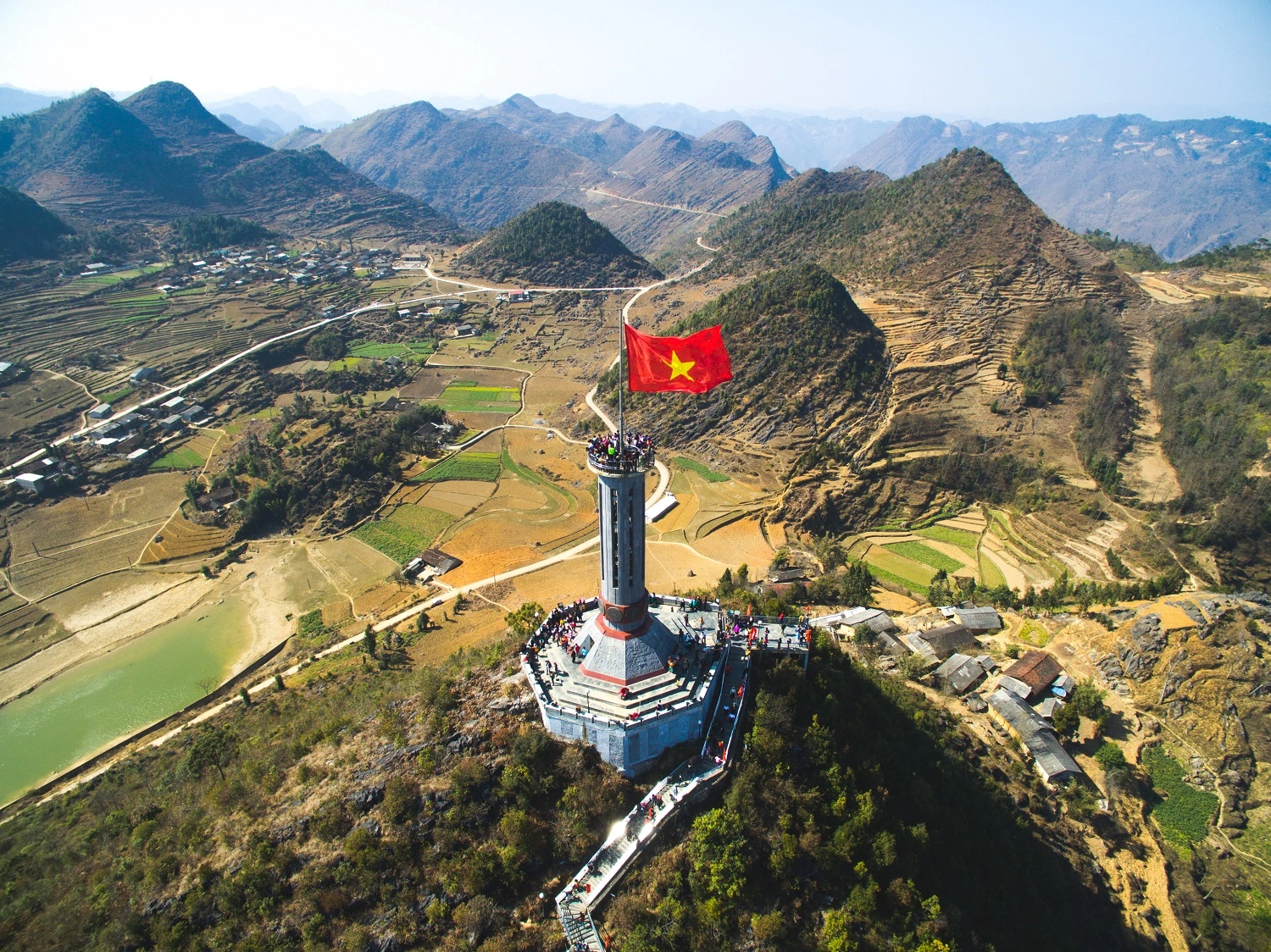 Detailed schedule
Day 1: Ha Giang City - Milestone No. 0 - Quan Ba twin mountain - lonely tree in Yen Minh - Shen Ma slope - buckwheat flower garden - moon rock - Dong Van town.
Day 2: Dong Van - Rock of Death - Nho Que River - Pa Vi ethnic cultural village - Meo Vac.
Day 3: Meo Vac - Vuong family residence - buckwheat triangle flower hill (entrance fee 10,000 VND per person) - Lung Cu flagpole - Du Gia.
The line Meo Vac to Du Gia is being repaired, so round Dong Van - Huu Vinh - Mau Due. The first 10 km of roads are easy to walk, then many potholes, bad roads, people need to walk carefully.
Day 4: Du Gia - Ha Giang City
Stay
Day 1: spend the night in Dong Van. Due to running out of rooms in hotels, the group rented motels. If coming to Ha Giang in the current peak tourist season, guests should book a room in advance to have a satisfactory accommodation. Phuong Anh booked two months in advance but there were no rooms available.
Day 2: spend the night at O'Chau Meo Vac, located in Pa Vi village.
Day 3: Du Old Panorama, beautiful view but difficult way to homestay. Guests should also book dinner here as the road to the dining place is very far. Food prices are not cheap.
A few things to keep in mind
Driver's license and citizen ID are two types of identification documents that need to be carried with you during the journey, in case the traffic police check it.
Ha Giang is in the buckwheat season, so this is the right time to visit.
Don't give money to local babies picking flowers, or standing around tourist spots.
The total cost of the trip per person is about 3 million VND.
According to VnE