Ba Be Lake is located 70 km northwest of Bac Kan city, in Nam Mau commune, Ba Be district. The lake is made up of three lakes Pé Leng, Pé Lù and Pé Sai. Ba Be is located at an altitude of 145 m above sea level, more than 8 km long, the widest place is about 3 km, the water surface area is about 500 ha, the average depth is 20 m, the deepest place is 35 m, surrounded by limestone mountains and there are many underground springs, Cave. Ba Be has many species of freshwater fish, including especially rare species recorded in the Red Book of Vietnam such as orca carp, blue barb, fried fish.
In 1995, Ba Be Lake was recognized by the World Freshwater Lakes Conference in the US as one of 20 special freshwater lakes in need of protection. In 1996, the lake was recognized as a National Historical and Cultural Monument.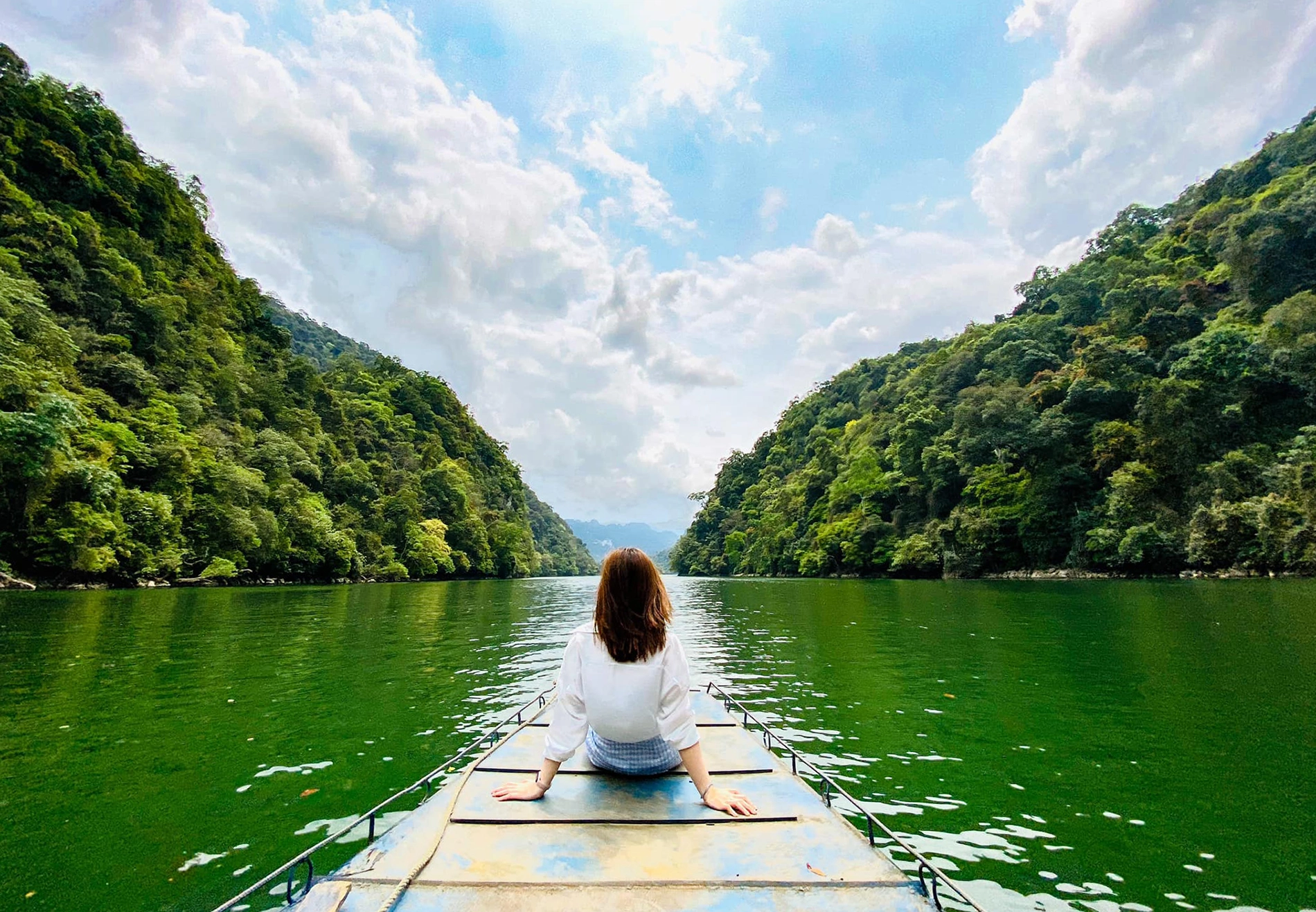 Move
Bac Kan belongs to the Northeast region, 165 km from Hanoi. From Hanoi to Bac Kan, there are two roads: follow the old National Highway 3 (about 3 hours to travel, motorbike) and follow Hanoi - Thai Nguyen highway then enter National Highway 3, the time is about 2 hours (only by car).
From Bac Kan city to Ba Be lake in two ways: take provincial road 256, about 60 km or provincial road 257 to Don market and continue to Ba Be, about 70 km.
Bus departs from My Dinh bus station (Hanoi). You can choose bus stations running Hanoi - Bac Kan or Cao Bang routes. These buses often pass through famous tourist destinations, including Ba Be Lake.
For visitors from Ho Chi Minh City and southern provinces, the most reasonable way to travel is to fly to Hanoi and follow the above instructions.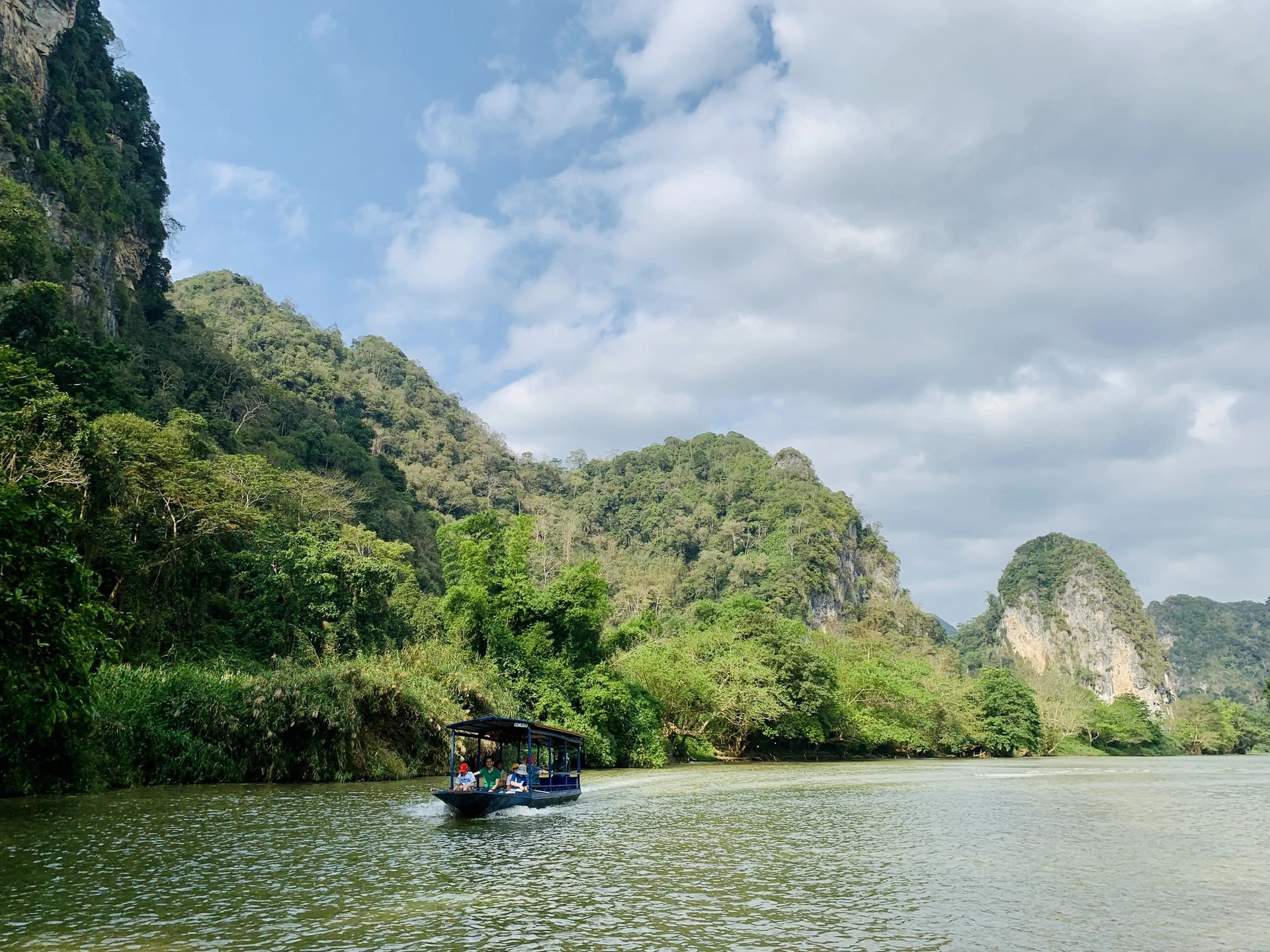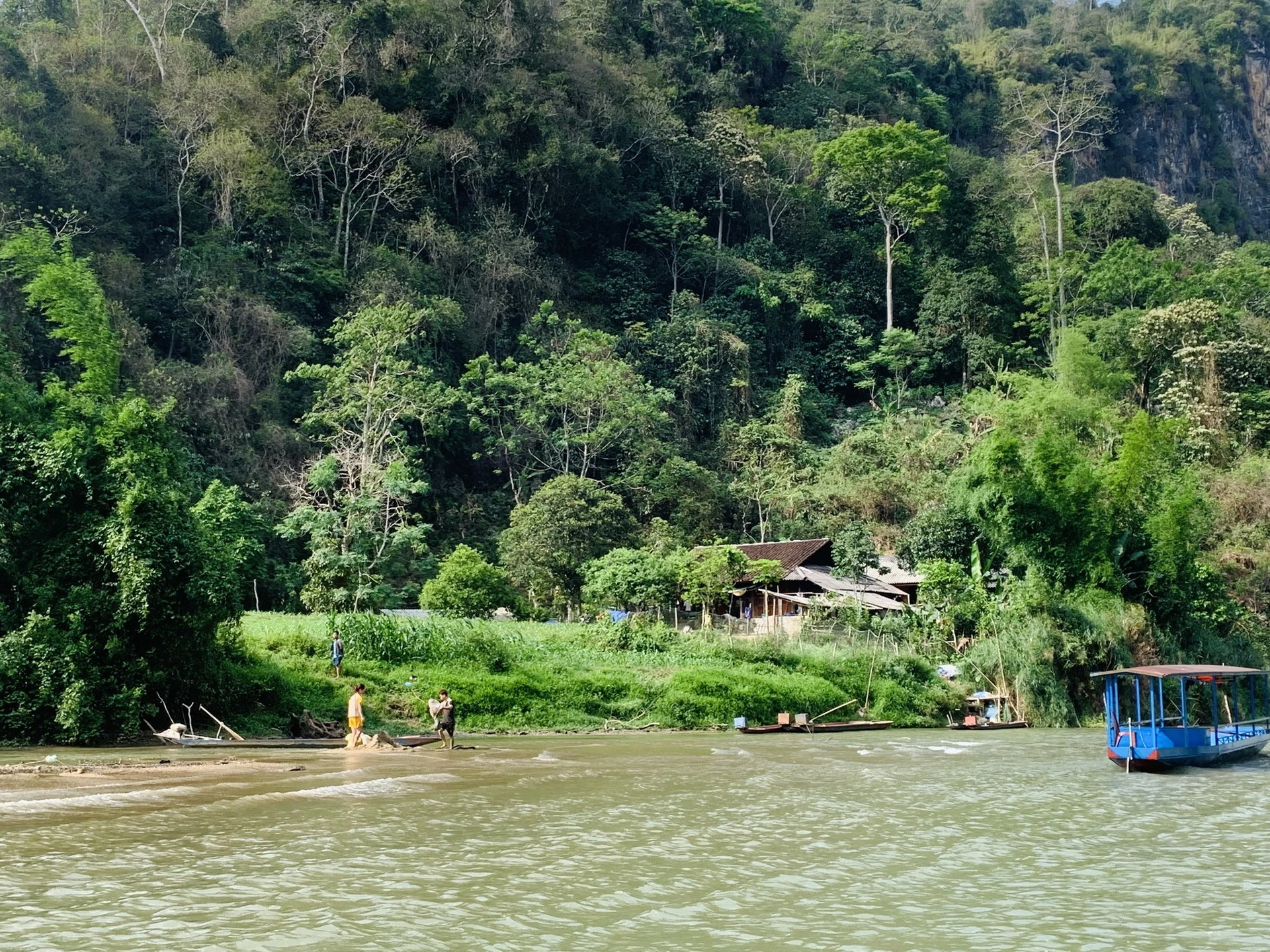 Beautiful season
Visitors can come to Ba Be Lake all year round because each season has its own characteristics. The rainy season is from April to October, the dry season is from November to February next year, it is deeply cold, many places drop to 0 degrees Celsius, frost may appear.
However, the most beautiful weather to travel to Ba Be Lake is from February to April, when it is cool, the temperature is from 25 to 30 degrees. On January 9 and 10, there are many festivals imbued with the cultural identity of the ethnic groups of the region.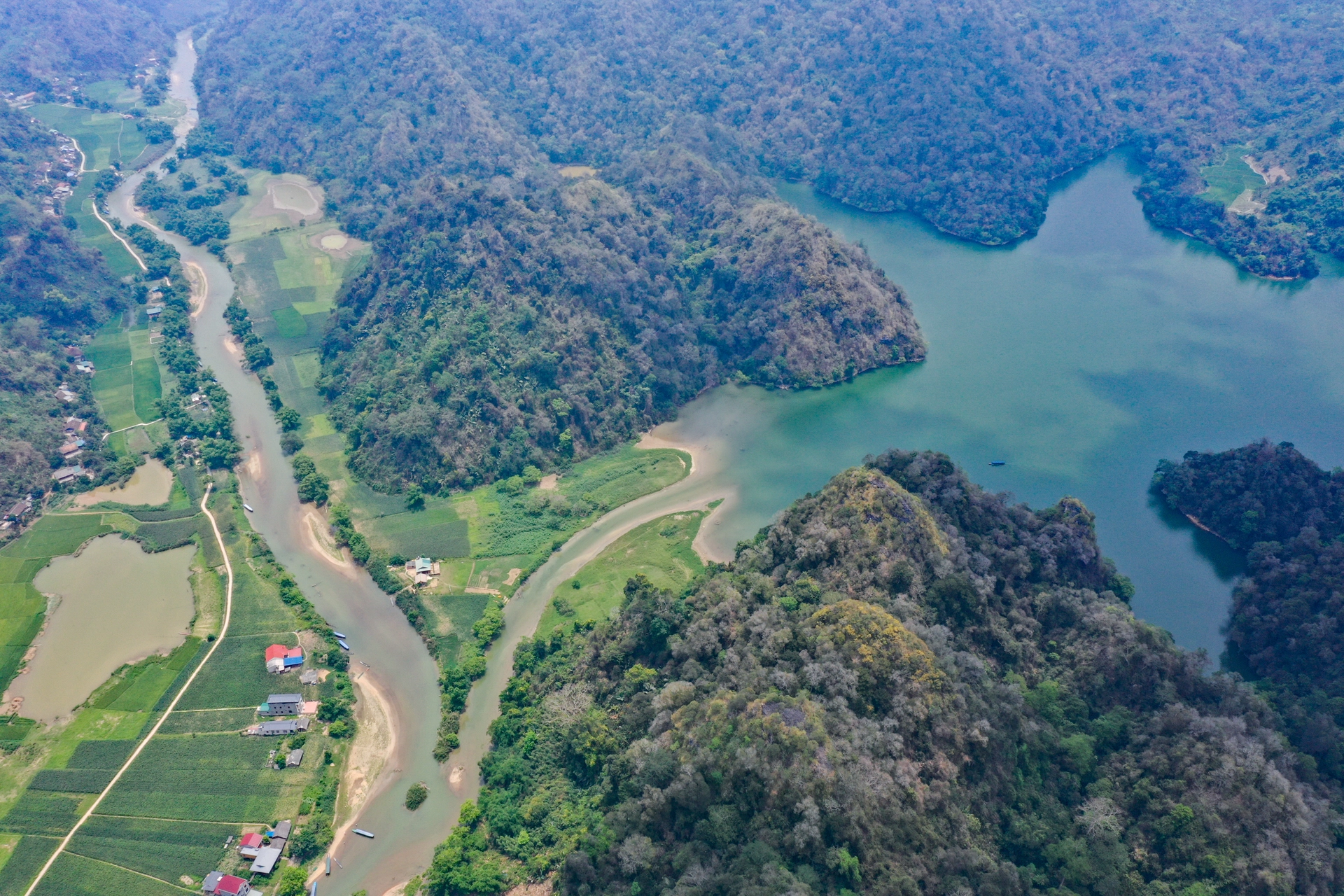 Stay
There are many hotels and homestays in the area around Ba Be Lake with prices ranging from VND 150,000 to VND 1.2 million. Community houses cost 70,000-100,000 VND per person.
Accommodations close to Ba Be lake, with balconies or room doors overlooking the lake are all local homestays, often including community rooms. The facilities here are only at a basic level. If you want to stay in a more fully equipped place, you will have to choose accommodation 1 to 2 km away from the lakeside, in the national park gate area.
Guests can choose the following places: Thai Binh Hotel, Saigon Ba Be Hotel, Ba Be National Park Hotel, An Thao Ba Be Hotel and homestays such as Huyen Hao, Tran Xuan, Hoang Nguyen, Minh Quang.
Lakeside camping is a new experience that many visitors have loved recently. Some reference places include: Alluvial land at the end of the Leng River in Pac Ngoi village, Hoi Xuan beach, Lac Ivory garden, Puong cave. The price ranges from 1 to 2 million VND per person, depending on the package service or partial.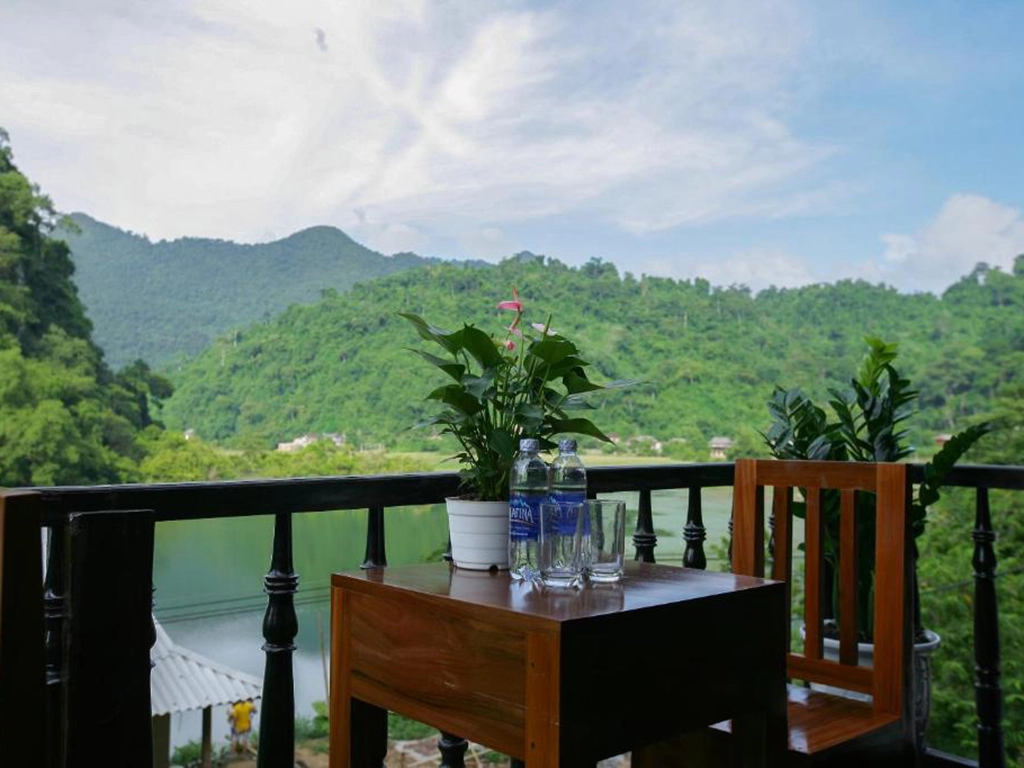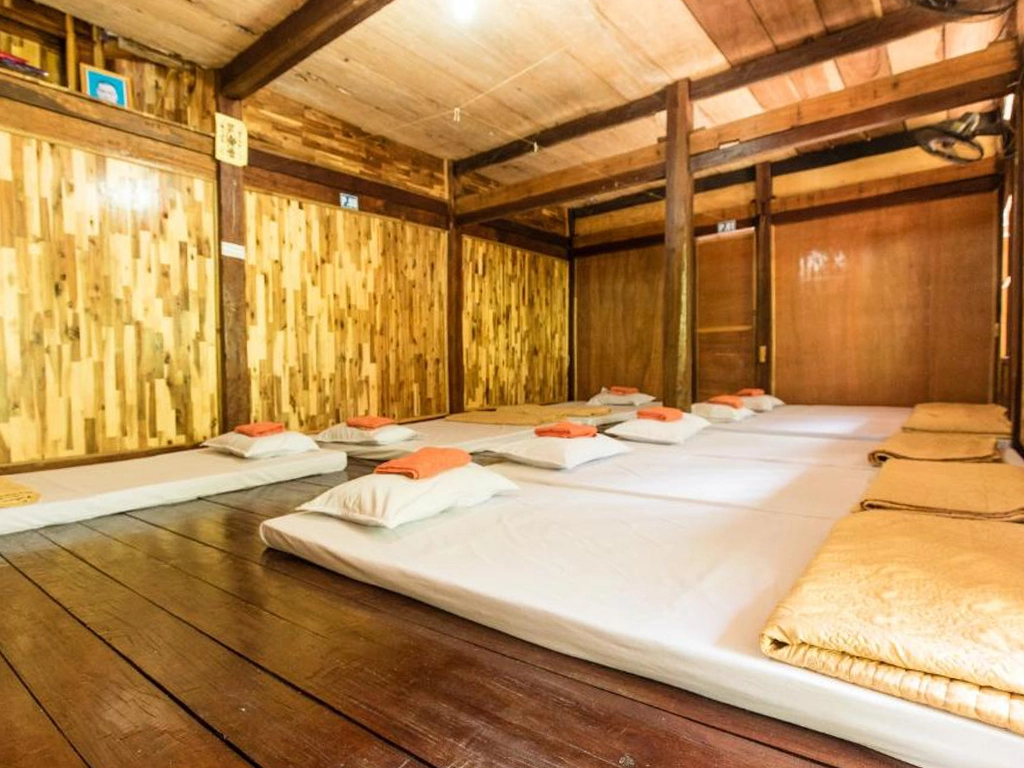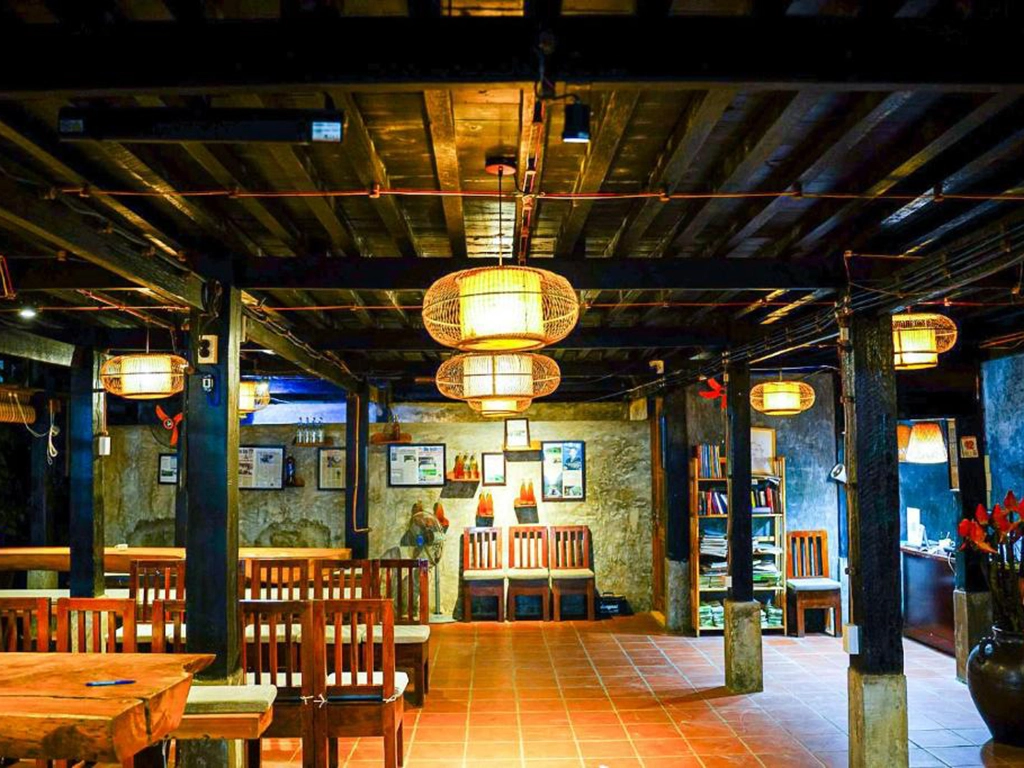 Where to play
Visit Ba Be Lake
Visiting Ba Be Lake, visitors can choose to rent canoes, kayaks, SUPs (stand-up paddle boards) or carpentry boats. There are usually two starting berths: Ba Be Lake and Nang River.
- Motorboat: 12 people per canoe (Vietnamese guests) and 10 people per canoe (foreign guests). The rental price ranges from 300,000 VND to 1 million VND depending on the time (2 to 8 hours) and route.
- Kayak and SUP: These are new services in the last 2-3 years. The rental price is about 1.2 to 1.5 million VND for a group of 3 boats in a day. Guests will be equipped with life jackets for safety. The maximum number for 3 boats is 6 people.
- Solo boat: This is a long-standing means of transportation of the Tay ethnic people around the lake. This medium is culturally traditional. The boat is created from a large wooden tree about 50 cm in width, from 5 to 10 m in length, using an oar. Solo boats usually only travel 2-3 people.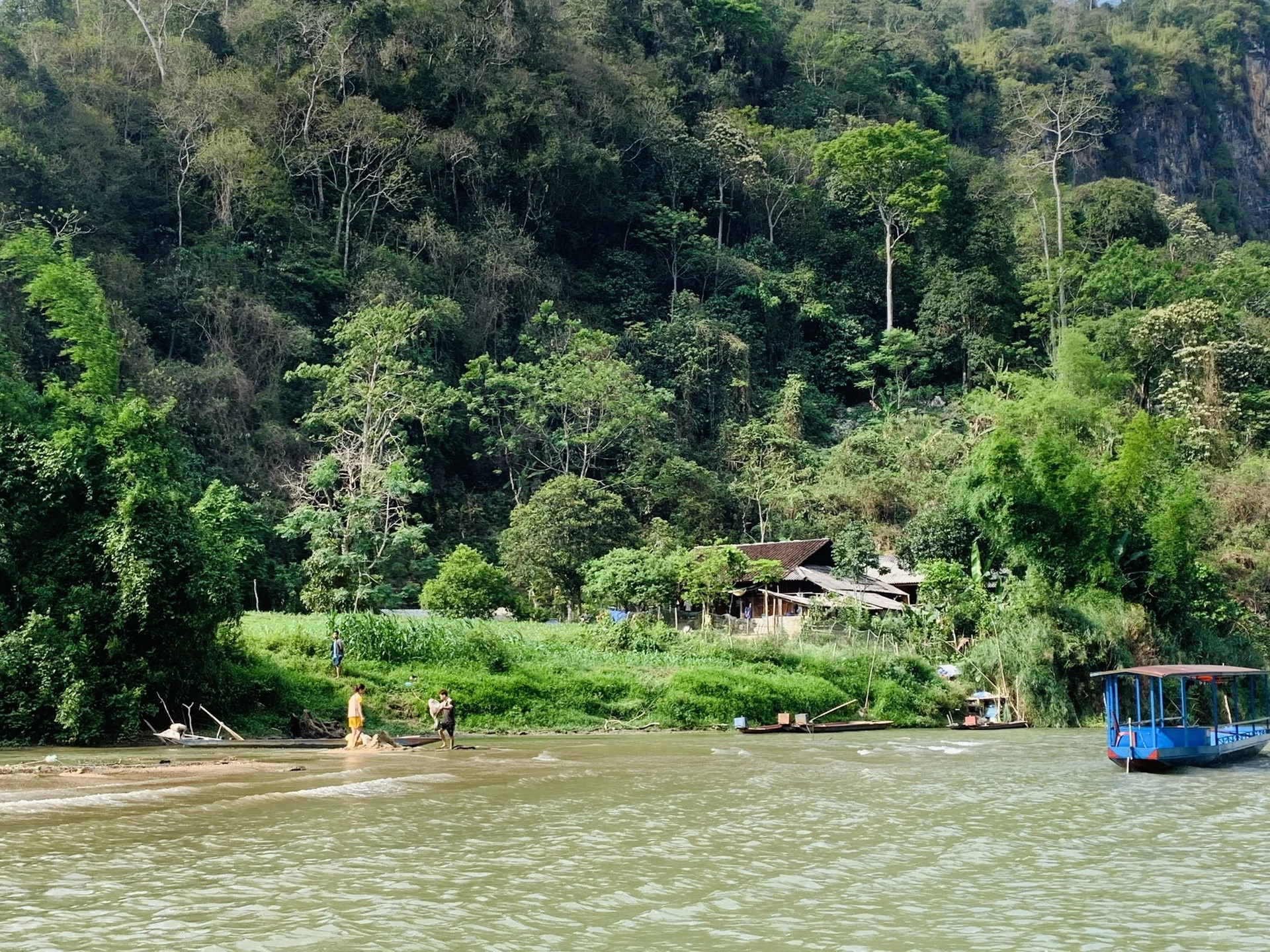 Pac Ngoi village
Pac Ngoi village or Pac Ngoi cultural tourism area, Nam Mau commune, is inhabited by Tay ethnic people close to the banks of Leng River and Ba Be lake, with about 40 people. Most of the accommodations are located in this village. The village has ancient stilt houses, roofed with yin and yang trough tiles, typical Tay architecture. The villagers mainly live by farming and animal husbandry, fishing from Ba Be lake. Here visitors will enjoy local specialties such as lam rice, grilled fish with sour meat, five-color sticky rice, participate in activities with relatives such as fishing, solo boating, watching Tay girls sing then.
Hua Plating Cave
Hua Gal Cave is located in Ba Be National Park. From the foot of Lonely Mountain to the cave about 300 m, there are steps so it is easy to move. The cave gate is 3 m wide, 5 m high, about 1 ha in the heart, up to 40-50 m high with a lot of cliffs and stalactites. According to legend, this is where the devil dwells, later a court general on patrol heard the howl of evil spirits, so he held a big ceremony, pecked horses, took horse heads for sacrifice. After the ceremony, the howls disappeared. Over the years, this place has grown stalactites and is considered a sacred destination.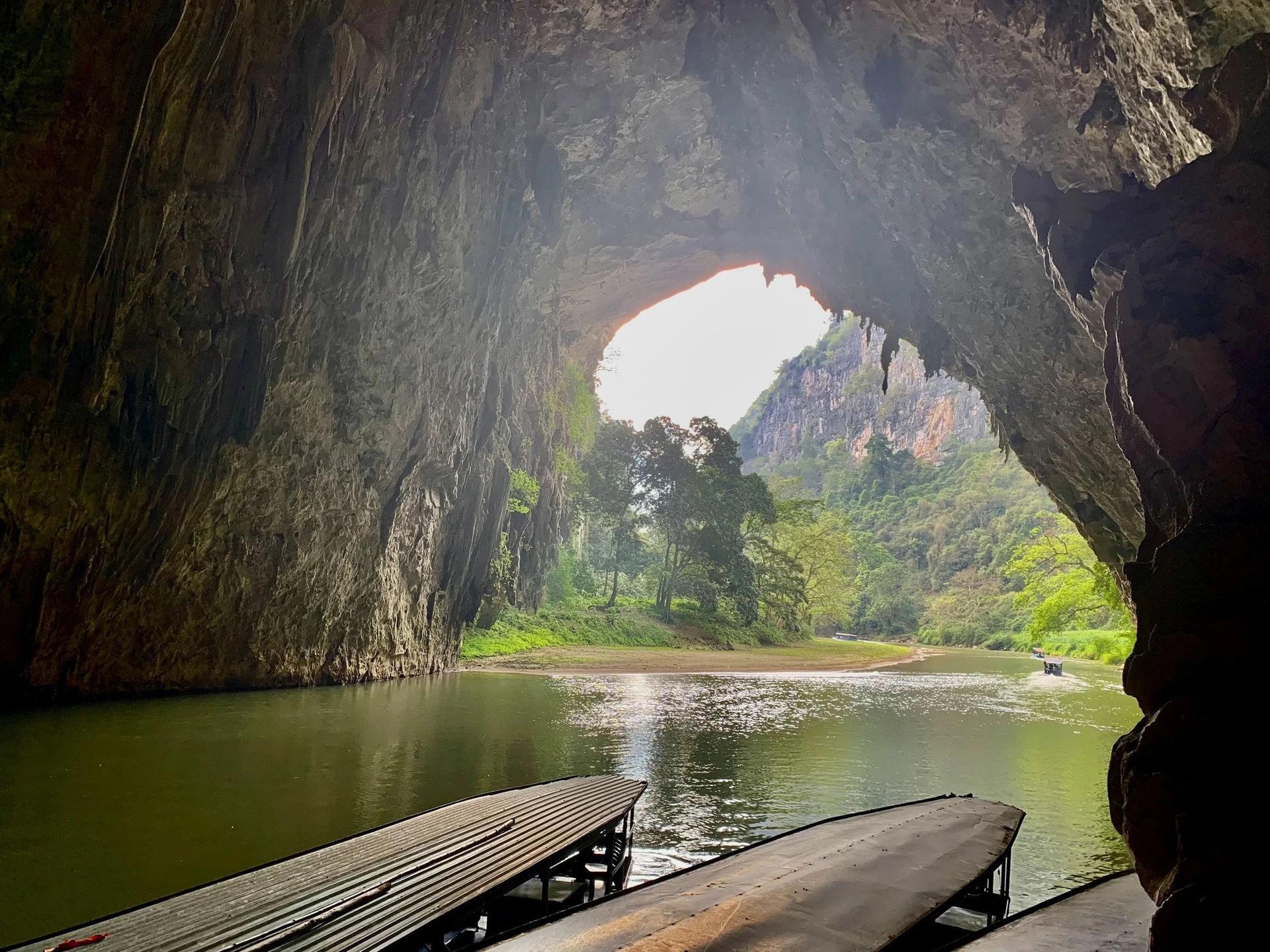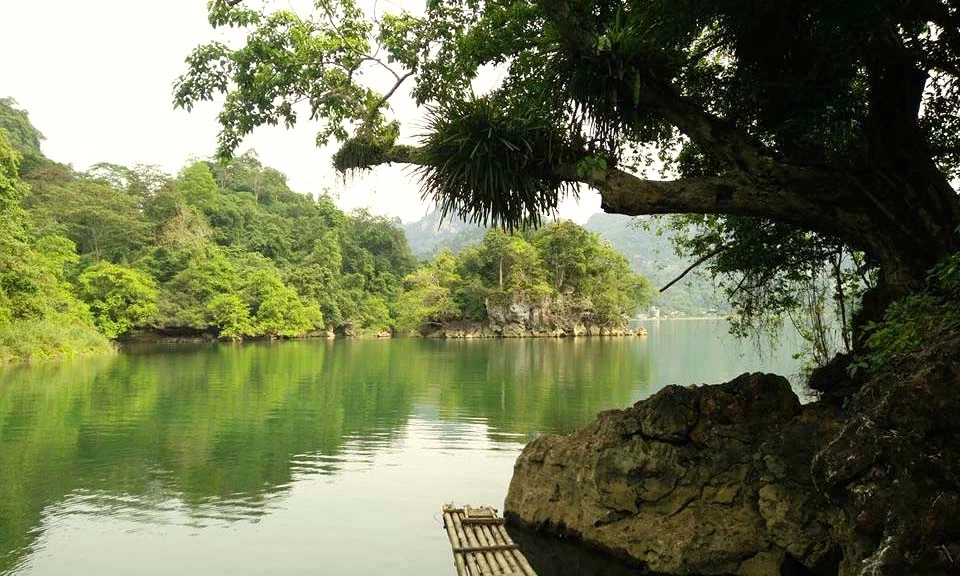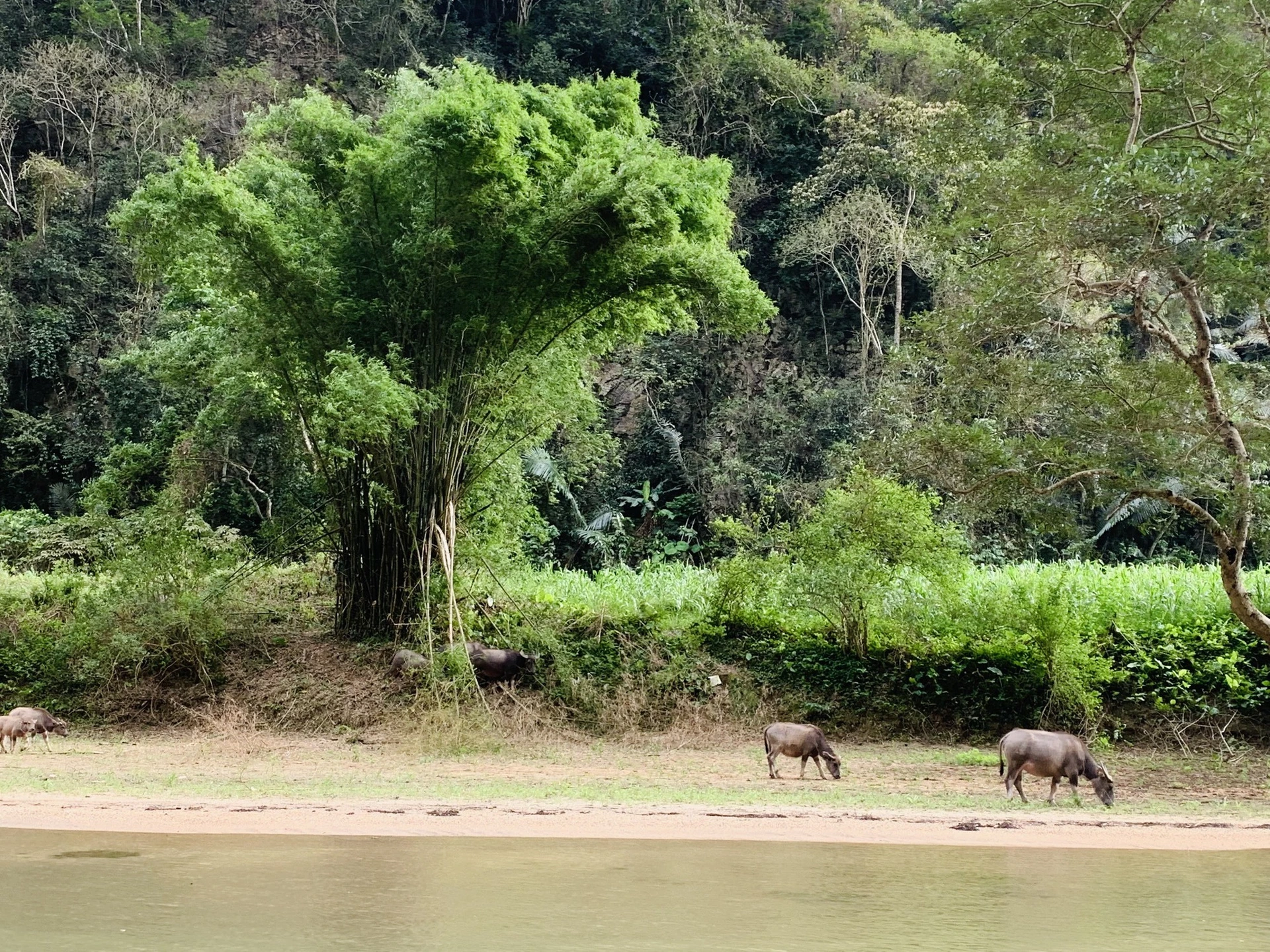 Dau Dau Waterfall
Dau Dang Waterfall is located on the Nang River, between Bac Kan and Tuyen Quang. The Nang River flows through Lung Yan limestone mountain to form Puong Cave, flowing to Hua Tibet village when it is blocked by hundreds of large rocks to form a waterfall. Dau Dau Dau Waterfall is more than 1,000 m long with 3 floors, each floor is 3-4 m apart. This tourist destination is also home to fried fish, one of the rare fish, whose children weigh up to several tens of kilograms.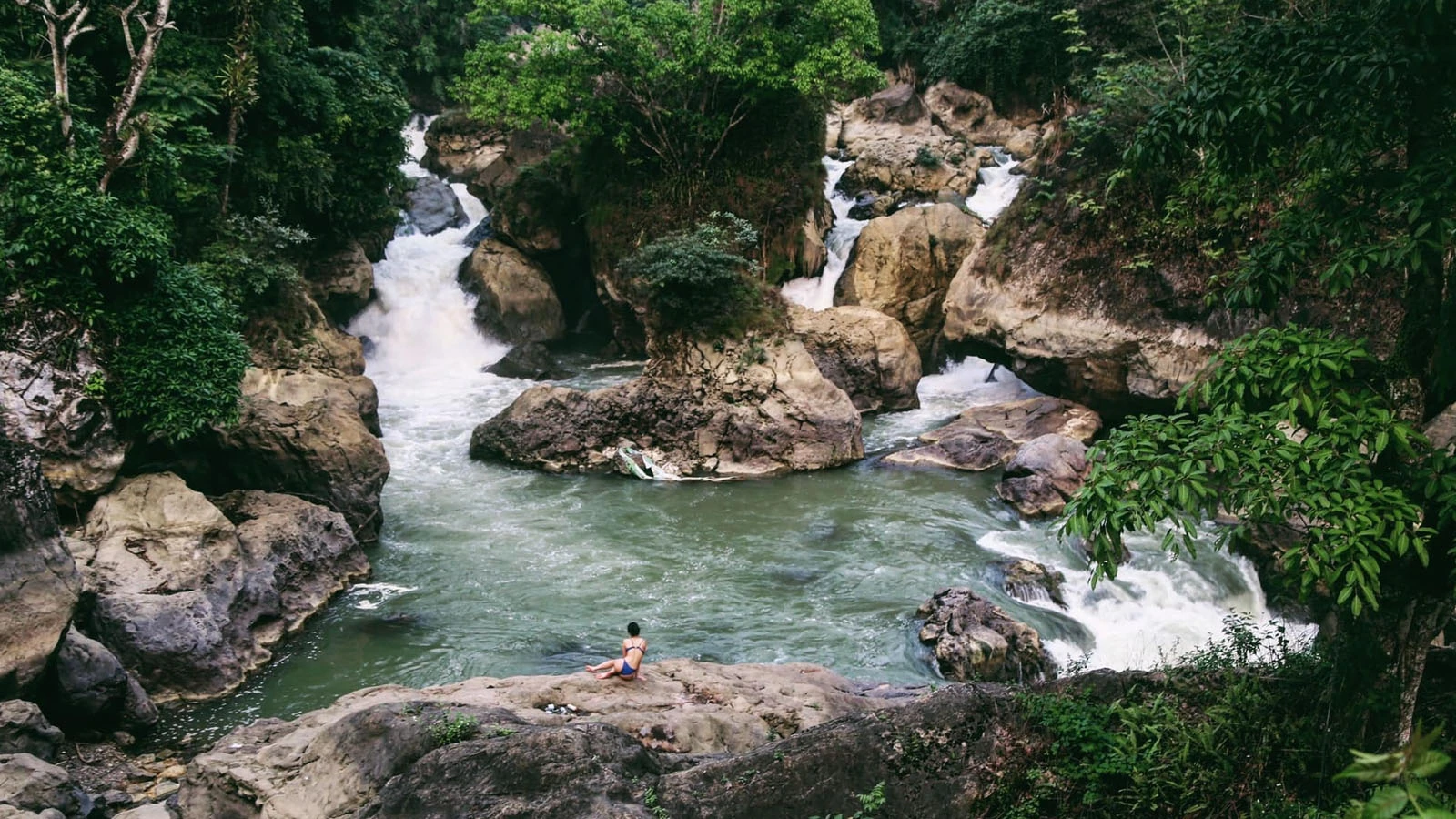 Fairy Pond
Ao Tien is a small lake about 3 hectares wide, with underground water geysers connected to Ba Be Lake and nearby caves, so although located about 100 meters from the lake, Ao Tien is always full of water. The pond is surrounded by moss-covered terraces, limestone mountains and old-growth forests. The space around the pond is quite peaceful, quiet and contains mystery, arousing the curiosity of visitors.


What eats
Grilled fish
Grilled fish is a familiar dish of the locals. The freshest fish caught by fishermen are cleaned, marinated with characteristic spices and then put on grilled embers. The fish tastes better when served hot, along with other local dishes.
Chinese sausage
The sausage factory in Ba Be Lake is made from native pork. A unique feature is that the sausages here are seasoned with stone ginger, a spicy and fragrant ginger that only grows on limestone mountains with its own flavor. After processing, sausages are smoked or stove for long-term storage. This is a favorite dish of many people, better when aimed with local wine.
Kitchen guard meat
Like buffalo meat in the kitchen of people in the highlands of the Northwest, the Tay ethnic group also considers this a method to keep meat used all year round. The pork hanging from the kitchen can not only be stored for a long time, but the taste is also stronger. Today, people here still make meat from the kitchen on occasions to treat distinguished guests or have Tet festivals.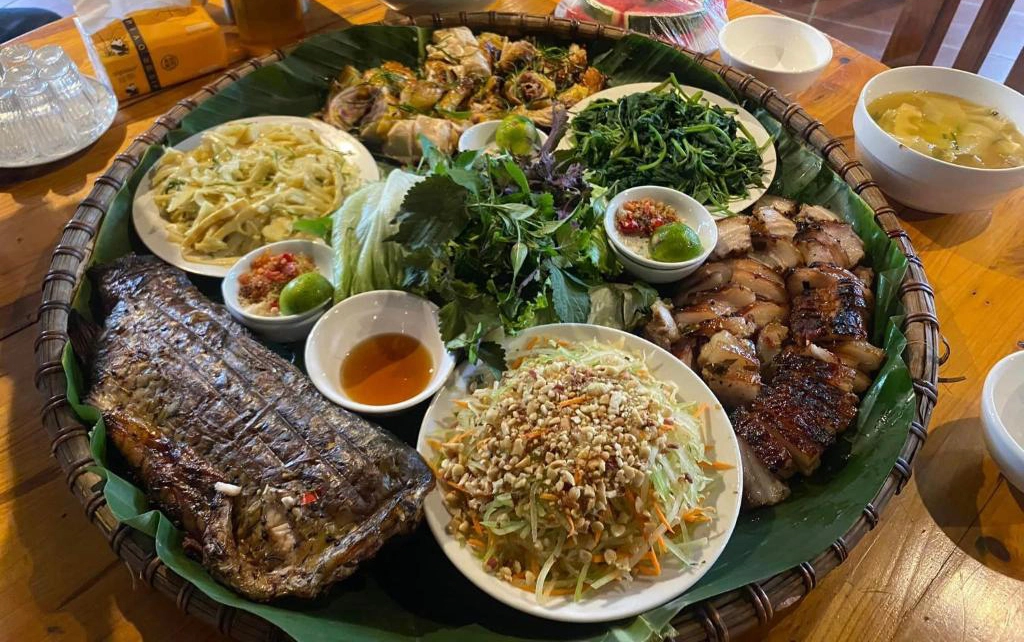 Note
The air in Ba Be Lake is chilly in the early morning and at night, so it is necessary to have a jacket, even in summer. In addition, it is necessary to bring mosquito repellent cream, insects.
There is not much food and groceries in the village, visitors should prepare carefully, be sure to bring snacks and water. It is recommended to order meals in advance.
If you want to stay in Pac Ngoi village, you can catch a motorbike taxi at the gate of the national park or ask the homestay to arrange a pick-up.
According to VnE
Photo: Synthesis of multiple sources