How to Get to Hoang Su Fei
You can choose a bus to move from Hanoi to Ha Giang. At My Dinh bus station, there are many sleeper buses with routes to Ha Giang. Usually the buses leave in the evening. You should learn about the bus stations, you can call to book tickets in advance to be more active in your travel schedule.


Once you have taken the bus to Ha Giang bus station. To go to Hoang Su Fei, you can rent a motorbike to go. You can go against National Highway 2 to Tan Quang and then turn onto DT177 to go to Hoang Su Fei. Or you can go up to Qingshui border gate and go through West Kunling to Huang Sufei.
Backpackers will often travel by motorbike from Hanoi to Ha Giang. Traveling by private vehicle is a bit hard, but you will get a very interesting experience. If you go by motorbike, you take National Highway 2 to reach Hoang Su Fei. After that, you can turn into Xín Man, Bac Ha to visit and then follow Yen Bai street to Hanoi.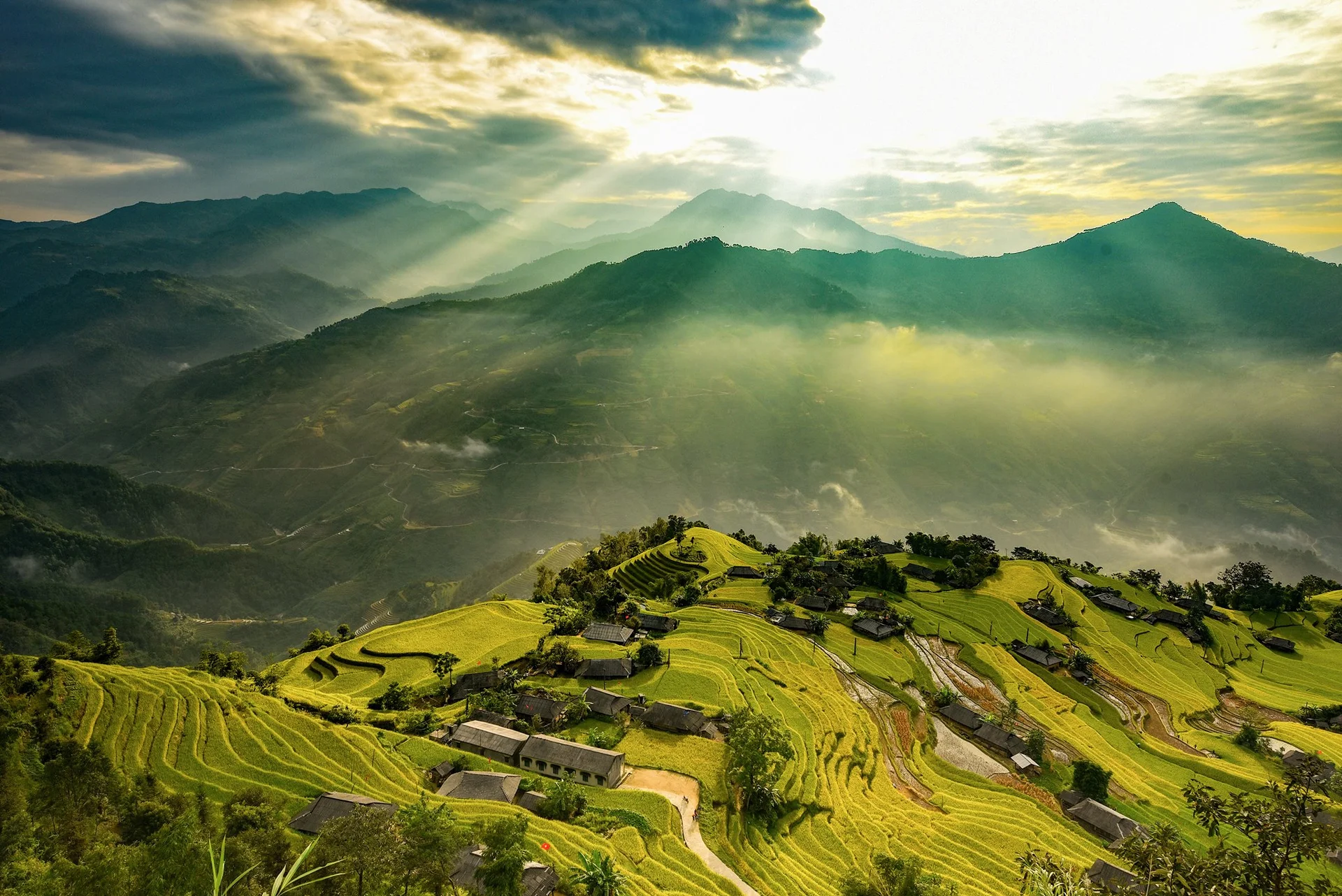 Ideal places to see rice
Ban Phung Rice Terraces
Ban Feng is located about 30km from the center of Vinh Quang town, this commune is located near the Chinese border. The terraces here are located on steep mountain slopes that look very impressive. It is known for the highest terraced fields in Vietnam.
Ho Tender Rice Terraces
Ho Tender is mainly inhabited by the Red Dao ethnic group, the terraced fields here are quite special, each space will be left a clear forest to keep the land from landslides. The terraced fields in Ho Tender are soaring and immense.
Thong Nguyen Rice Terraces
It is the convergence of 3 streams including Phin Ho, Nam Ong and Nam Khoa. Thong Yuan was peaceful in the middle of the mountain. This is known as the most beautiful place to view the terraced fields in Hoang Su Fei.
Ban Luoc Rice Terraces – Lemongrass Ho Production
The terrain is mountainous and dirty with a moderate slope, so the terraced fields in Ban Luoc and Shan Si Ho winding in the shape of a bow look very beautiful.
Nam Ty Rice Terraces
Rice terraces in Nam Ty attract many tourists when coming to Hoang Su Phi, Ha Giang. The terraces here are recognized as national monuments.
Other discoveries in Hoang Su Fei District


West Kunling
It is a mountain range belonging to two counties, Weichuan and Huang Sufei. West Kunling is located on the upper reaches of the Flowing River. This is the highest peak of Vietnam. At the foot of the mountain is primeval forest, especially West Kunling is the sacred mountain range of the Luo Chi people.
Chieu Lau Thi Mountain Peak
This is one of the highest peaks in the Northeast region. Chieu Lau Thi peak belongs to Ho Thau commune, the highest position of the peak is made up of large rocks. On rainy and foggy days, this place is no different from a fairytale place. Especially coming here, you will be able to visit the diverse ecosystem.
Nam Hong Village, Thong Nguyen
Located about 40km from the center of the district, to Nam Hong and Thong Nguyen, you will learn and discover the life and culture of the Red Dao ethnic people.
Hoang Su Fei Market
Bold characteristics of local people's life. The flea market takes place every Sunday at the foot of West Kunling Mountain. Not noisy, bustling and bustling like in the markets below. The flea market here is a place to exchange, buy and sell items for daily use of local people. You will understand more about the lives of ethnic people when participating in the flea market here.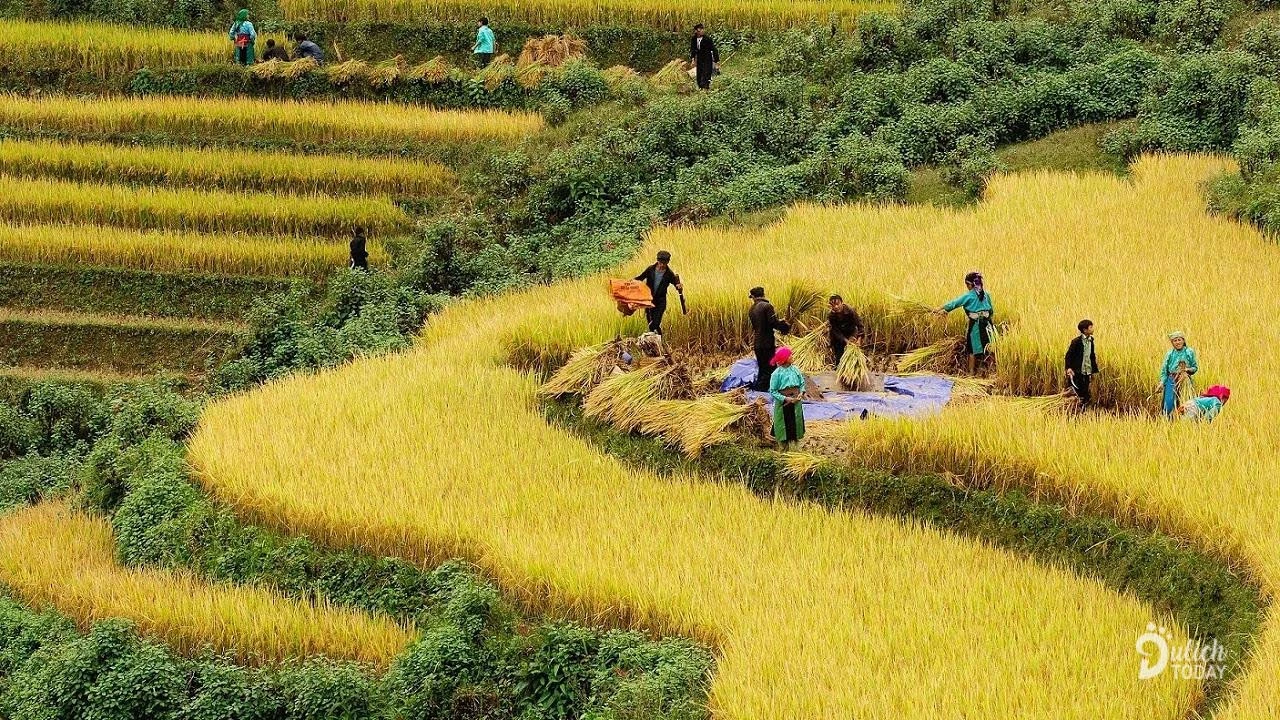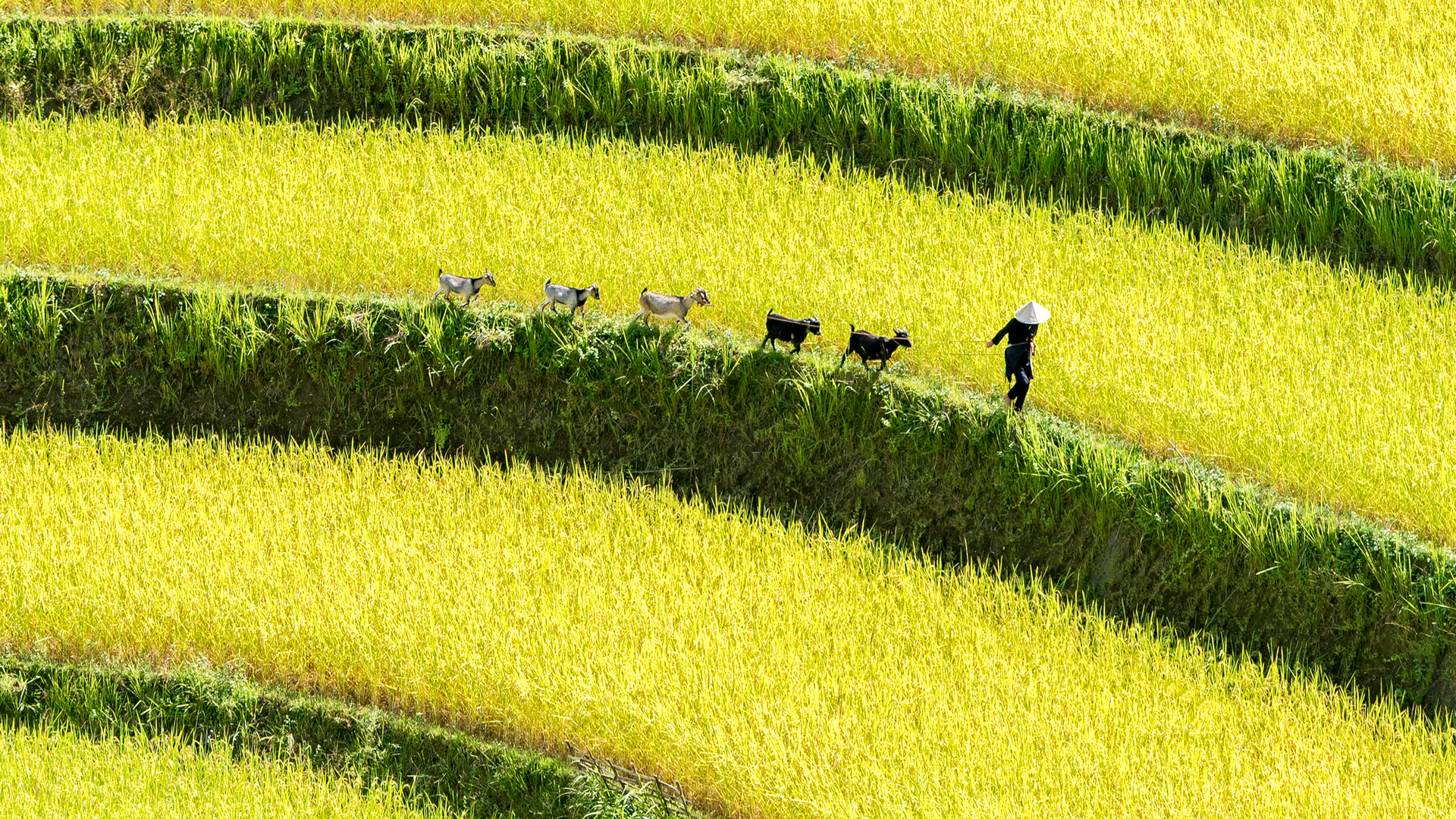 Travel itinerary in Hoang Su Fei


Day 1: Travel from Hanoi, Vinh Phuc, Tuyen Quang, Bac Quang, Hoang Su Phi
Day 2: Hoang Su Fei, Xín Min, Bac Ha
Day 3: Bac Ha, Si Ma Cai, Lao Cai and return to Hanoi
Note when exploring Hoang Su Fei, Ha Giang
Book your room as early as possible, especially during the tourist season
It is advisable to make a specific travel itinerary about stops, destinations and attractions
If you want to conquer the peaks, you should prepare comfortable clothing, warm enough and have protective gear
If you ride a motorbike to explore Hoang Su Fei, you should check the bike carefully before running. It is recommended to fill the gas tank and carry gasoline reserves
If you don't know the way, you can ask the locals
You should prepare extra dry food and water to use on the road

Source: General