Good time to come Can Tho
From May 5 to May 8, when the orchards come to harvest.
September to November is the floating water season, suitable for experiencing the rural life of Westerners and enjoying specialties only available when the flood water returns.
From 12 to 2 months of the Solar calendar is the season near Tet, Can Tho is brilliant with flowers.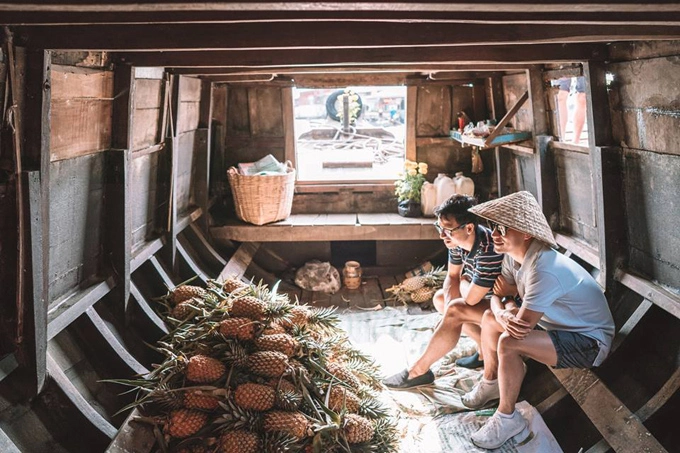 Move
From Hanoi and Da Nang, you can buy air tickets of Vietnam Airlines, Bamboo Airways and Vietjet Air... Round-trip ticket prices are about 1,700,000 to 2,000,000 VND.
From Ho Chi Minh City, visitors can take a motorbike or car, follow Highway 1A to Can Tho. The travel distance is about 170 km, 3 to 4 hours during the day.
If you take a bus, you can go to the Western bus station or the garage on Le Hong Phong Street, District 10 to buy tickets. The bus price from Ho Chi Minh City to Can Tho is about 130,000 - 180,000 VND per ticket.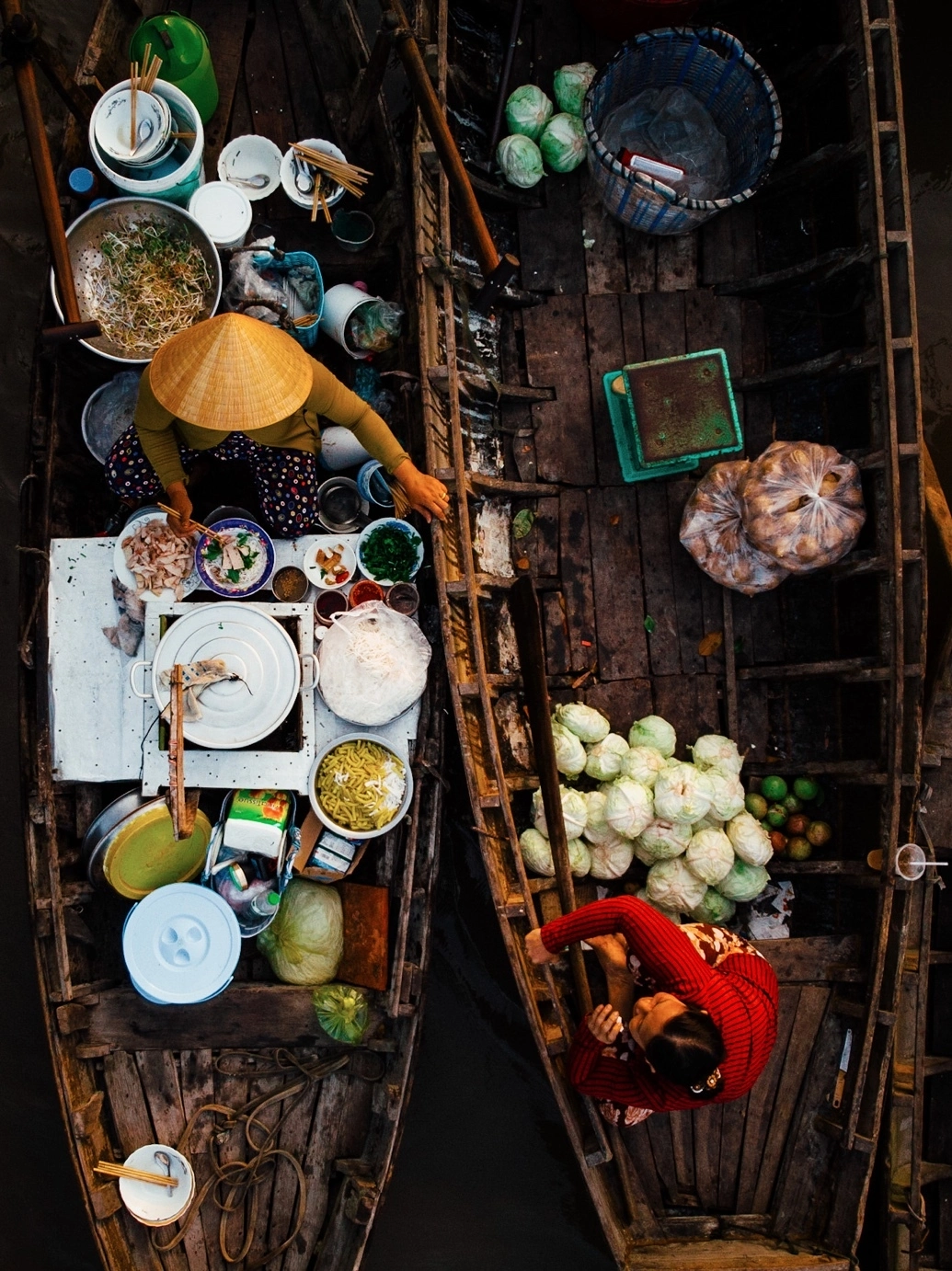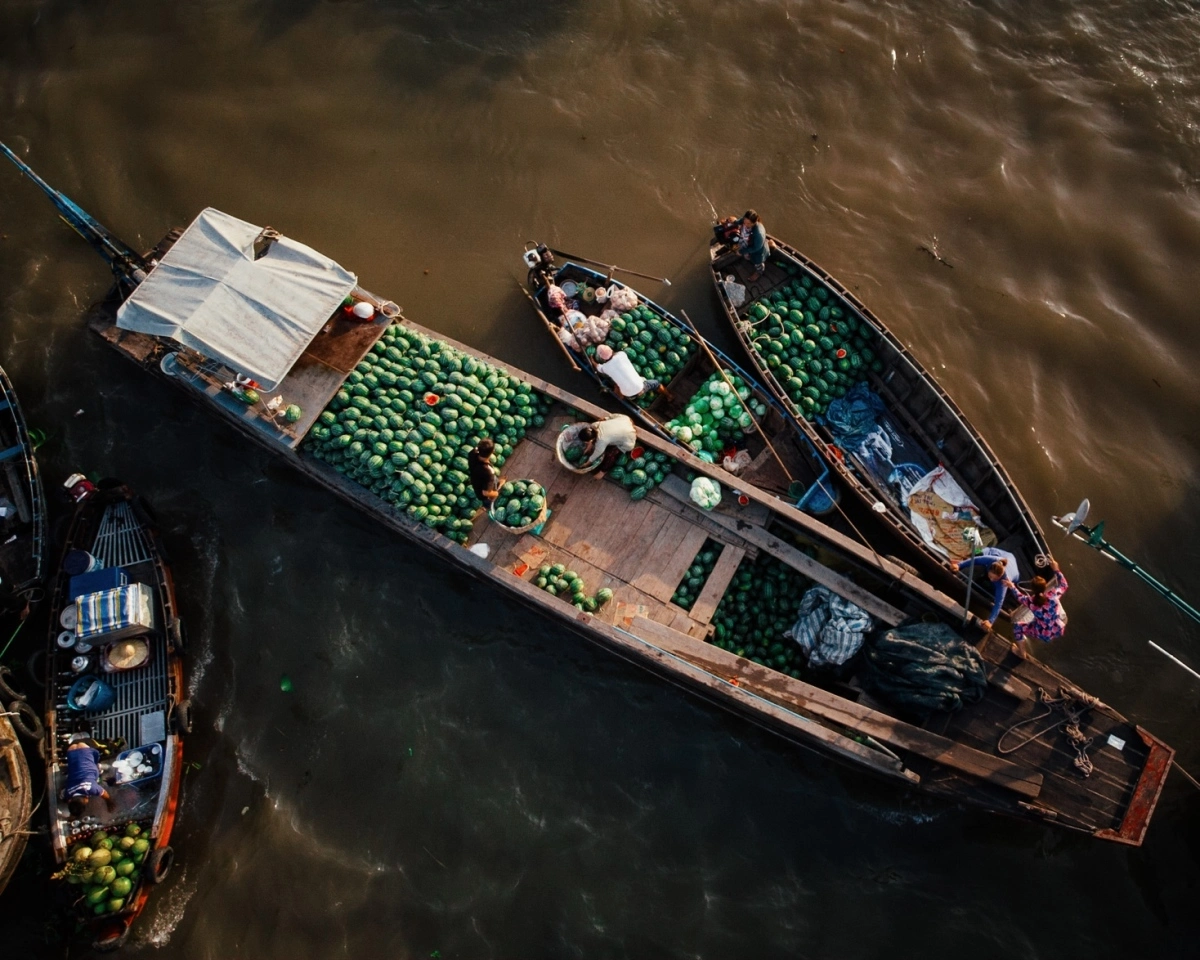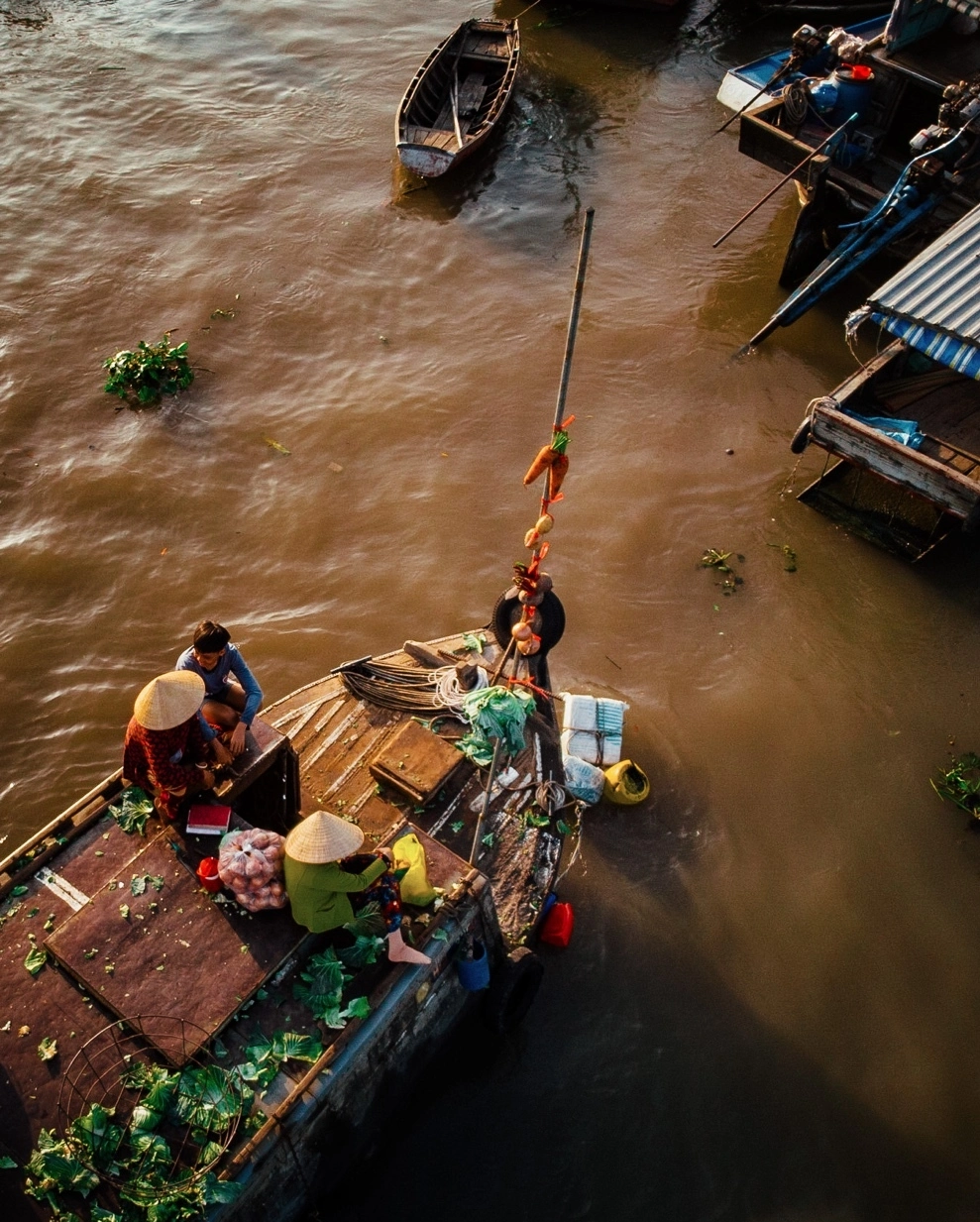 Hotels and resorts
Guests can choose to stay in a homestay in the city center or a riverside resort depending on their budget. Some high-end accommodation destinations are Azerai Can Tho Resort and Victoria Can Tho Resort, prices range from around VND 1,200,000 to VND 5,000,000 per night.
Can Tho is not too developed in homestay, you can rent a hotel near Ninh Kieu wharf for convenient travel. Room rates average 300,000 VND per night.


Where to play
Cai Rang floating market
Floating markets are specialties of the West. If you come to Can Tho but you have not gone to Cai Rang floating market, it is really a big shortcoming. The market usually operates from dim morning, so you have to get up early if you want to fully enjoy the bustling atmosphere on the market. The most ideal time to go to the floating market is about 5h - 7h. In addition to fruits and vegetables, many small boats also sell breakfast, drinks and snacks to serve merchants and visitors.
Binh Thuy ancient house
The hundred-year-old house near Binh Thuy canal is one of the most beautiful architectural works in the West. From the city center, you can rent a motorbike or take a taxi to Bui Huu Nghia Street, Binh Thuy Ward to visit the ancient house. Entrance fee is VND 15,000 per person.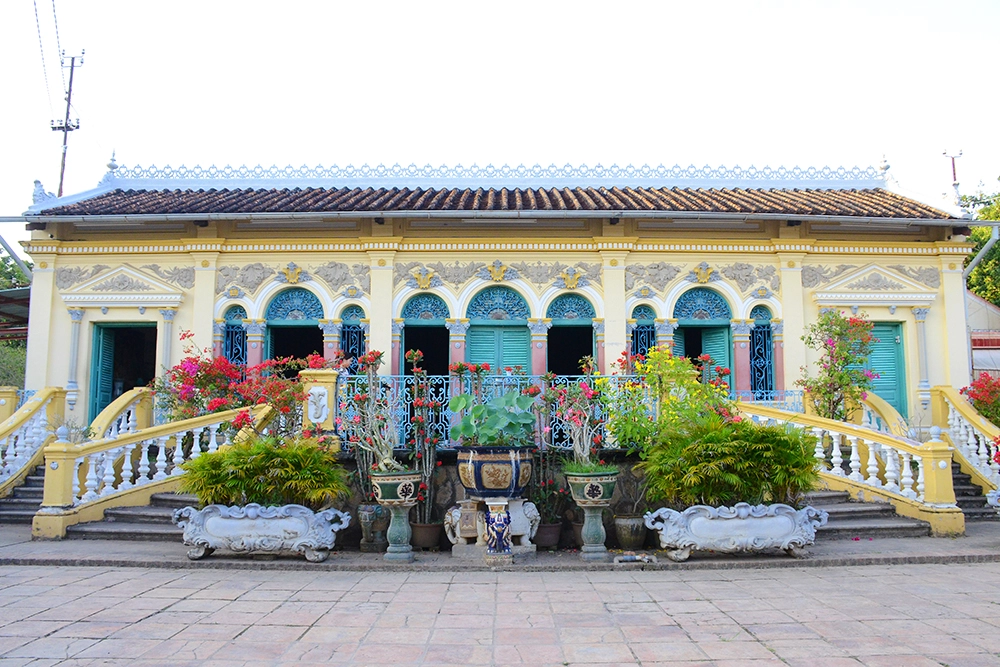 Stork Garden by Mausoleum
About 50 km from the city center, Bang Lang stork garden is a garden ecological tourism area that many people love. The most ideal time to visit the stork garden is from May 8 to May 1 of the following year. This is breeding season, many storks gather. In the peak season, tens of thousands of storks come to nest, creating an impressive scene.
Ben Ninh Kieu
After a long day of playing, in the evening you should go to Ninh Kieu wharf, go to the love bridge, go to the night market to feel the rhythm of Can Tho life. Ninh Kieu wharf is built into a park with an area of about 7. 000 m2. In the evening, this place attracts a lot of tourists and locals to enjoy the scenery and cool off. Tay Do night market will surprise you by the airy space, the stalls are neatly located on the clean asphalt road.
Truc Lam Monastery
Zen monastery in My Nhon hamlet, My Khanh commune, Phong Dien district. The monastery was built in the style of Ly - Tran dynasty architecture. The main gate is curved clawed domes with stylized dragon heads, wooden doors. Through the main gate is a large brick courtyard. From here, visitors will admire the majesty of the Main Hall (Dai Hung Buu Dien).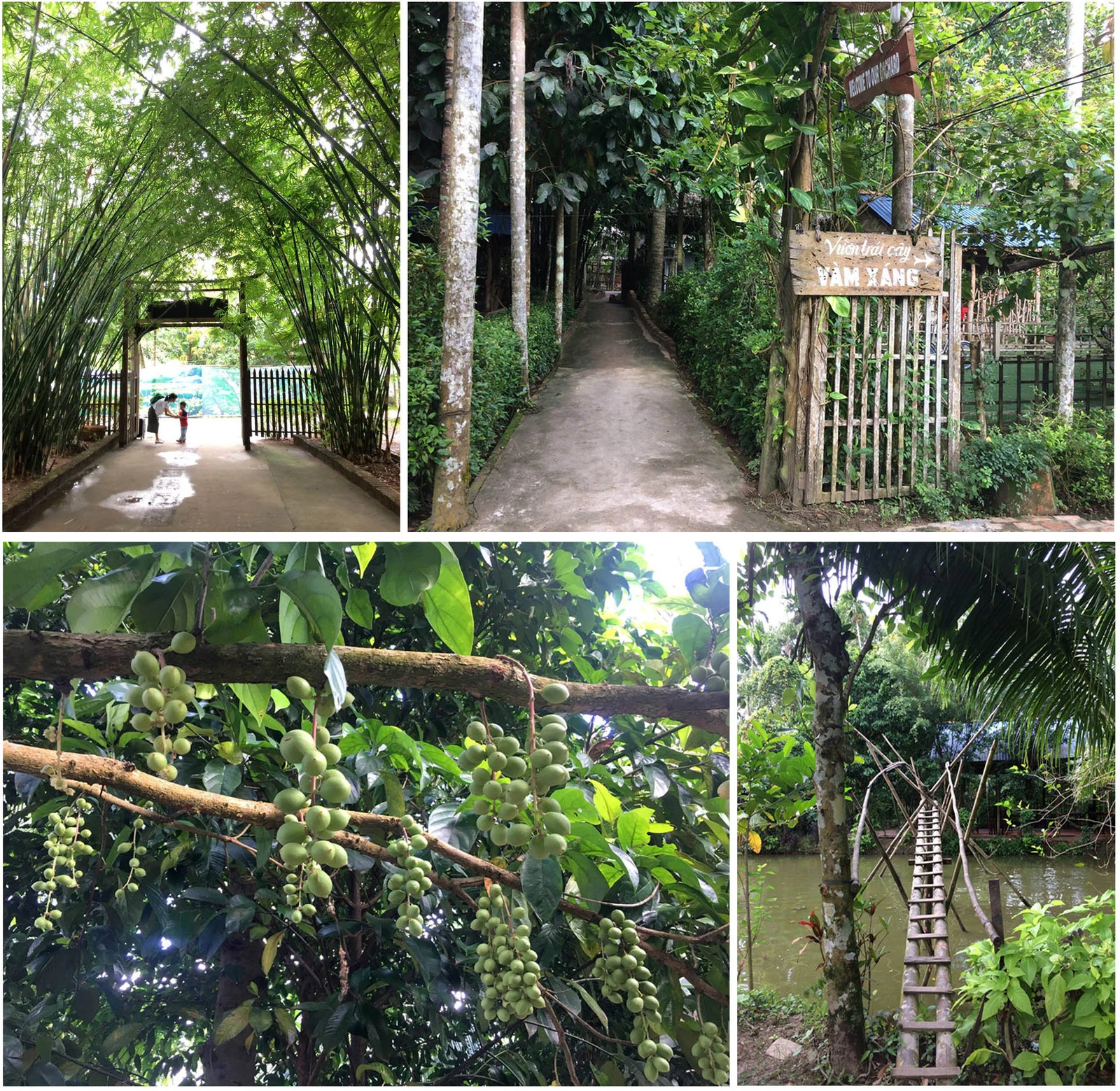 Garden pampering
Some famous fruit gardens visitors can refer to are: My Khanh, 9 Hong, Rach Ke, Vam Xang. Guests can hand-pick fresh fruits and enjoy them in the garden. Entrance tickets are about 20,000 VND per person, the price of fruits will be calculated according to each type and depending on the time.
Con Son
Con Son is a community tourism village, with each household having its own product for visitors to enjoy. Con Son people still preserve Southern culture, calling each other by cute names such as Mr. Ba, Be Seven, Baby Nam ... They are always smiling, treating guests like family. The price of a half-day to one-day tour here is from 300,000 - 600,000 VND / person.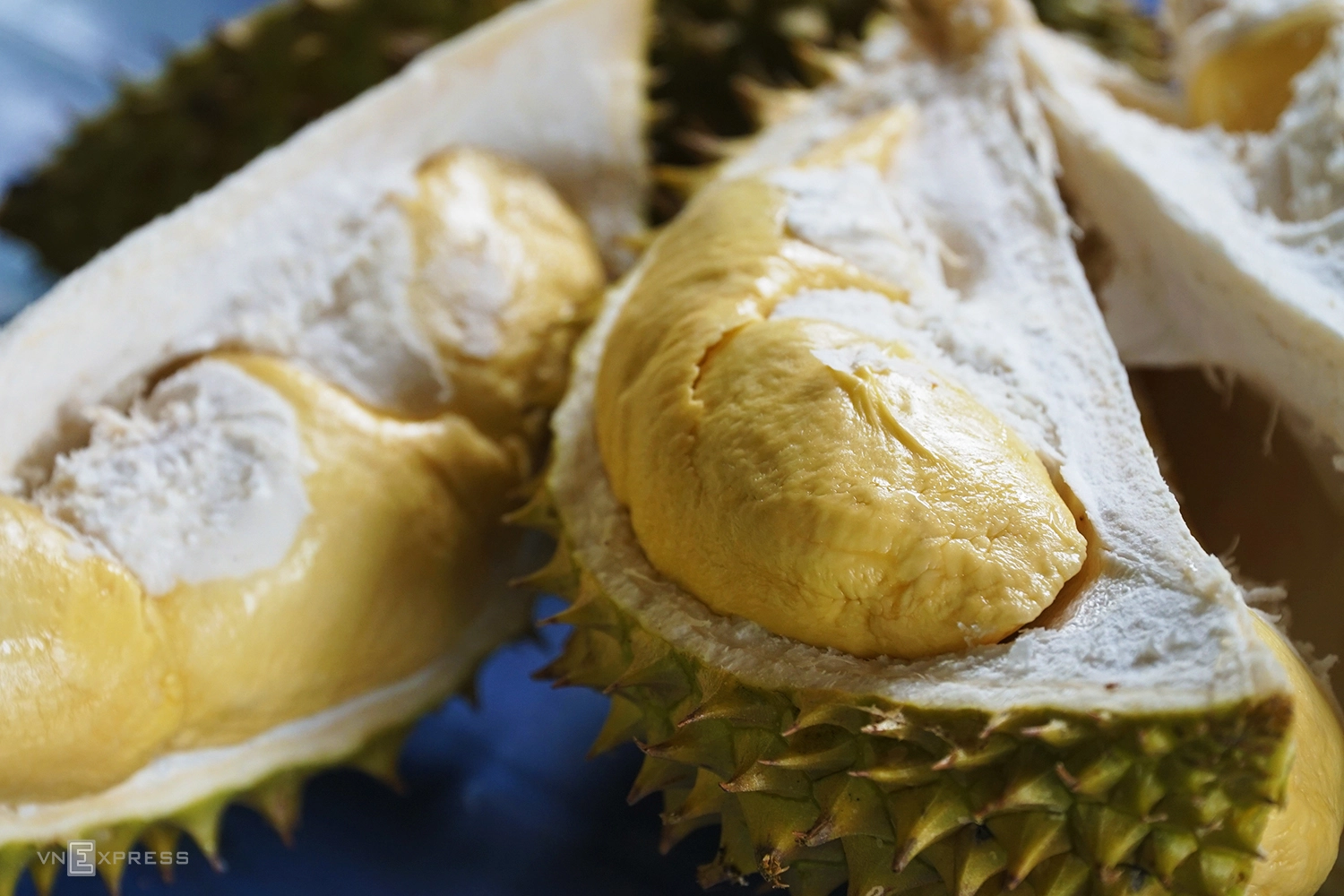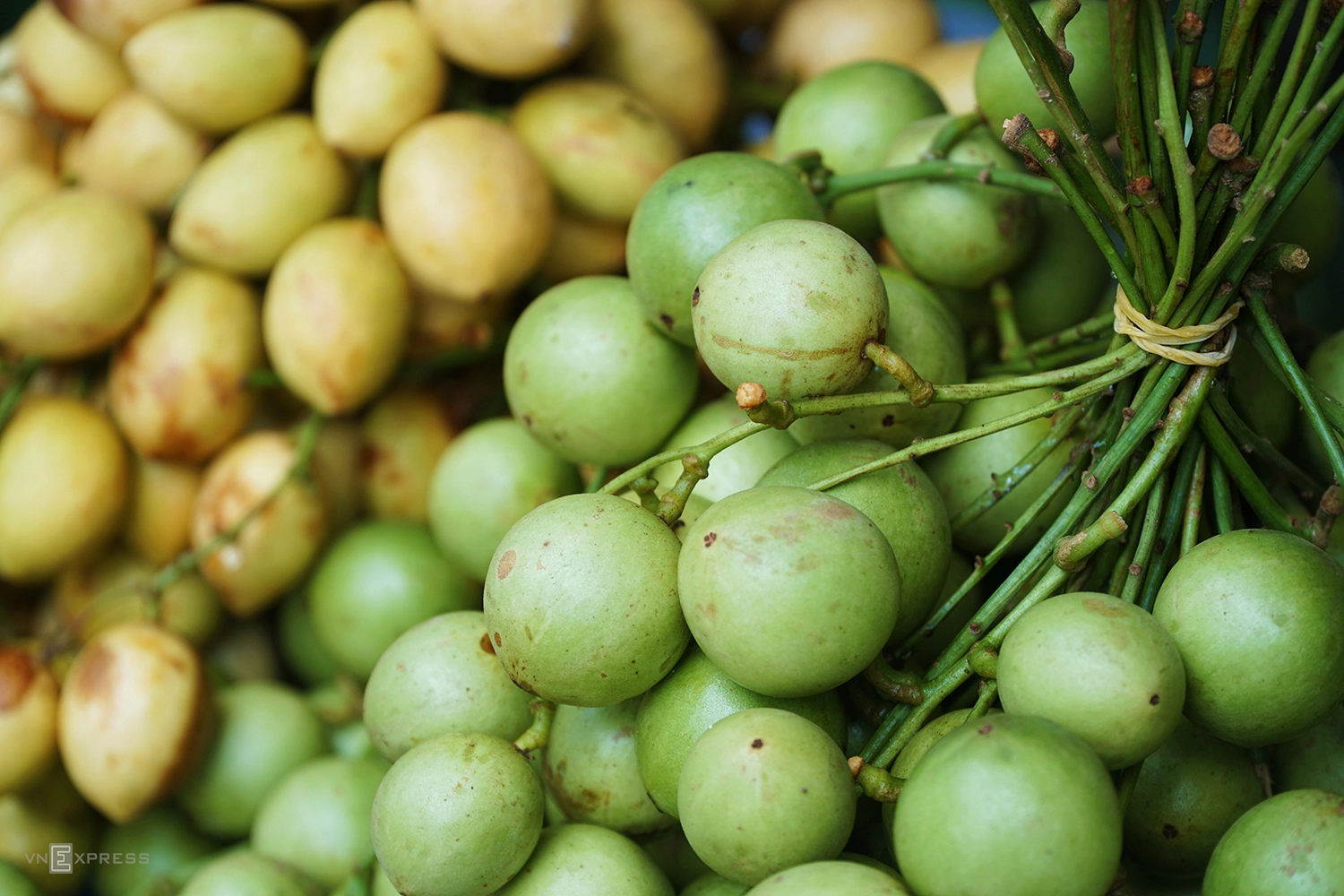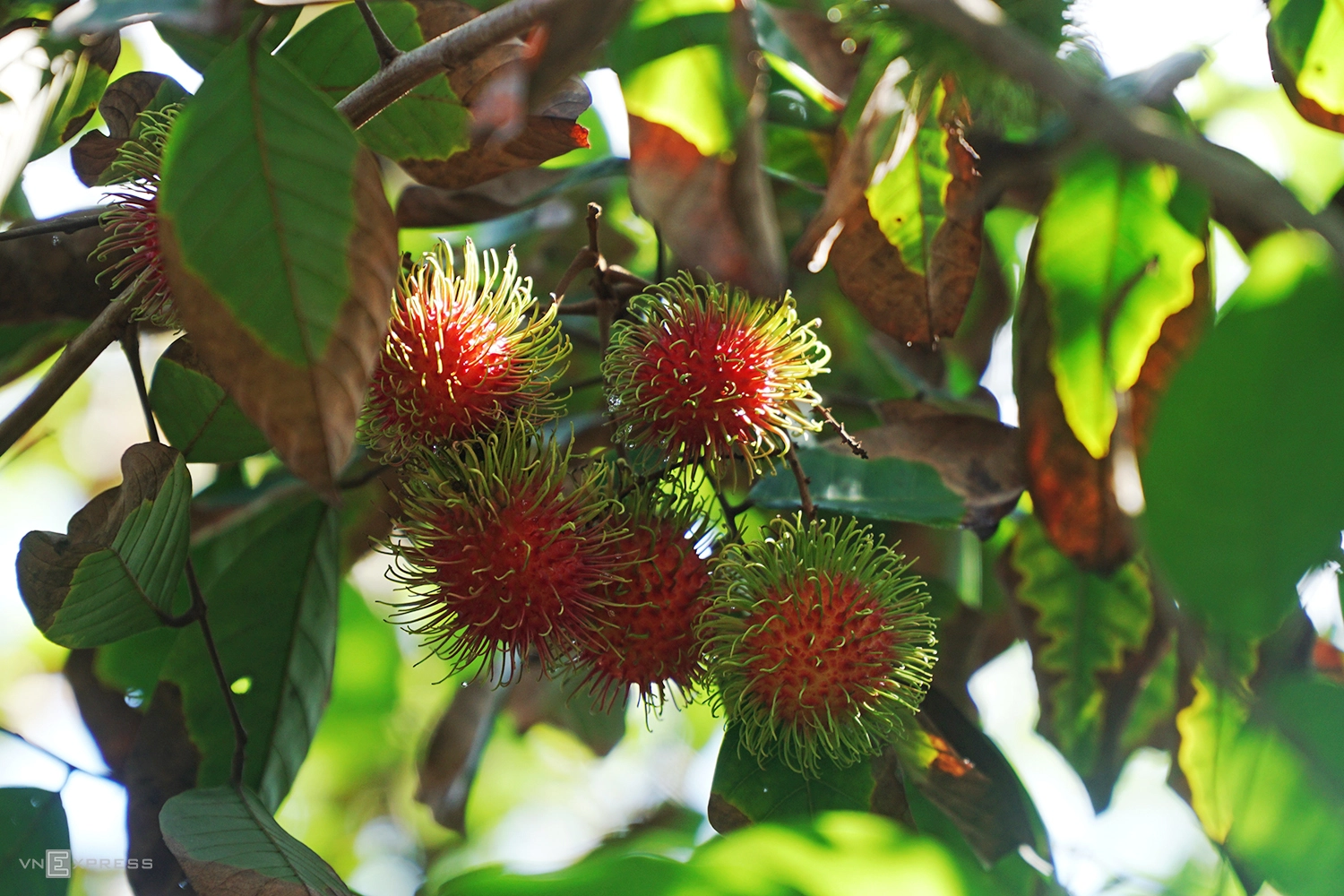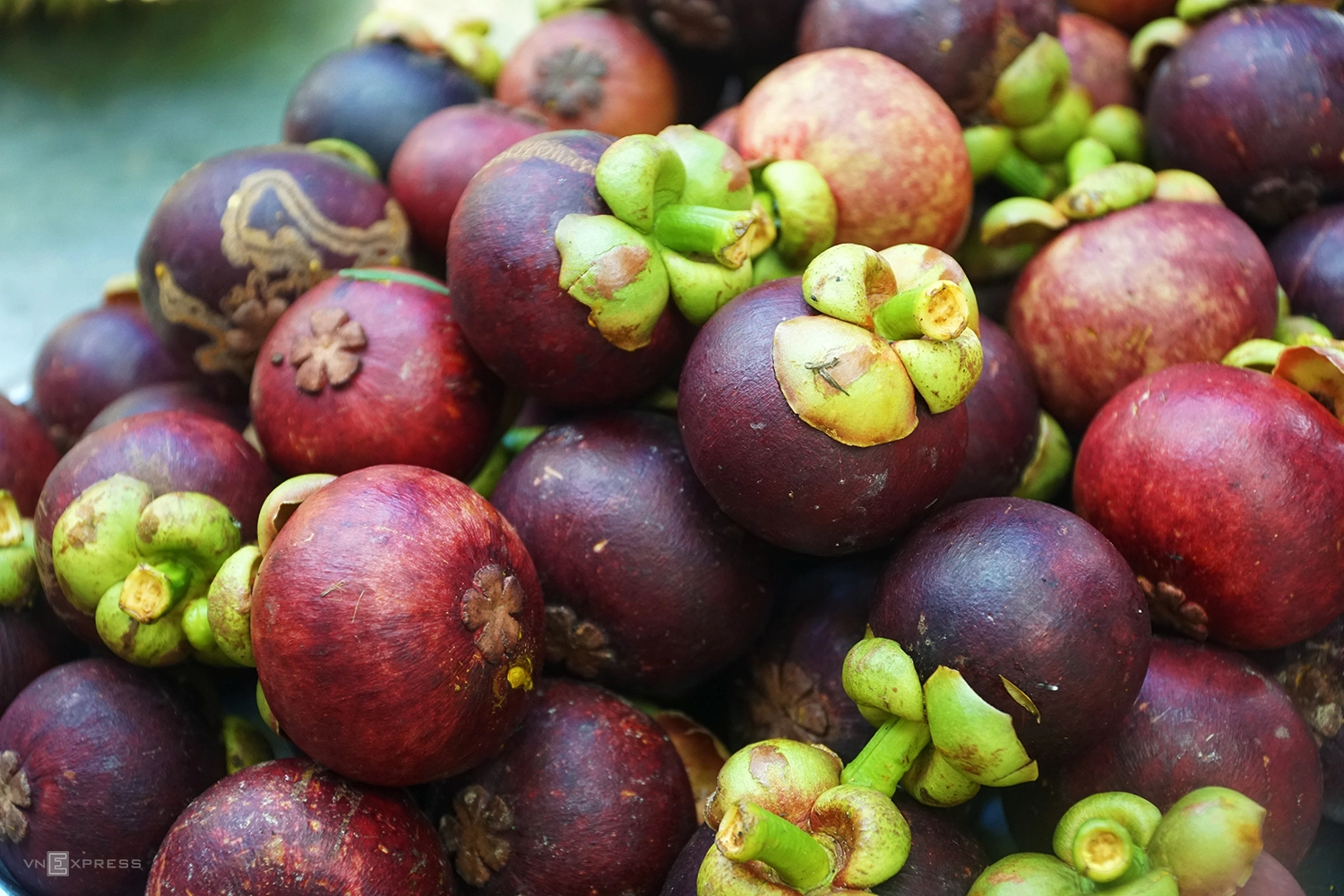 Must-try delicacies
Rice noodle salad: The dish tastes quite similar to fish noodle soup. The broth is sour and tamarind and has the characteristic smell of nut paste. This is the highlight that makes the dish more recognizable. In addition to white noodles, a bowl also has red peeled shrimp. Many places add some grated coconut or flipped duck eggs to make it richer. The price of a bowl is 30,000 VND.
Noodle pizza: This is called the deep-fried noodle pie. Before processing, the noodle cakes are dried, seasoned with flour and peppered for aroma. Submerge the noodles in a pan of boiling oil, flip both sides to brown and sprinkle with green onion puree on top. The suggested address is Sau Hoai noodle oven, area 7, An Binh ward, Ninh Kieu district.
Baked spring rolls: The cake is served with grilled spring rolls, raw vegetables such as caramels, cucumbers, pineapples, green bananas, banana flowers, radishes, peppers, lemongrass ... Pick up a little bit of everything, roll it into the cake, with grilled spring rolls, pounded roasted peanuts, dip into a bowl of dipping sauce mixed with enough sour, spicy, salty, sweet flavors that you can enjoy right away. In Ninh Kieu, diners can eat at Thanh Van restaurant at 17 Hoa Binh Avenue; Co Ròm 14 Tran Khanh Du or Anh Fat No. 18 Nguyen An Ninh.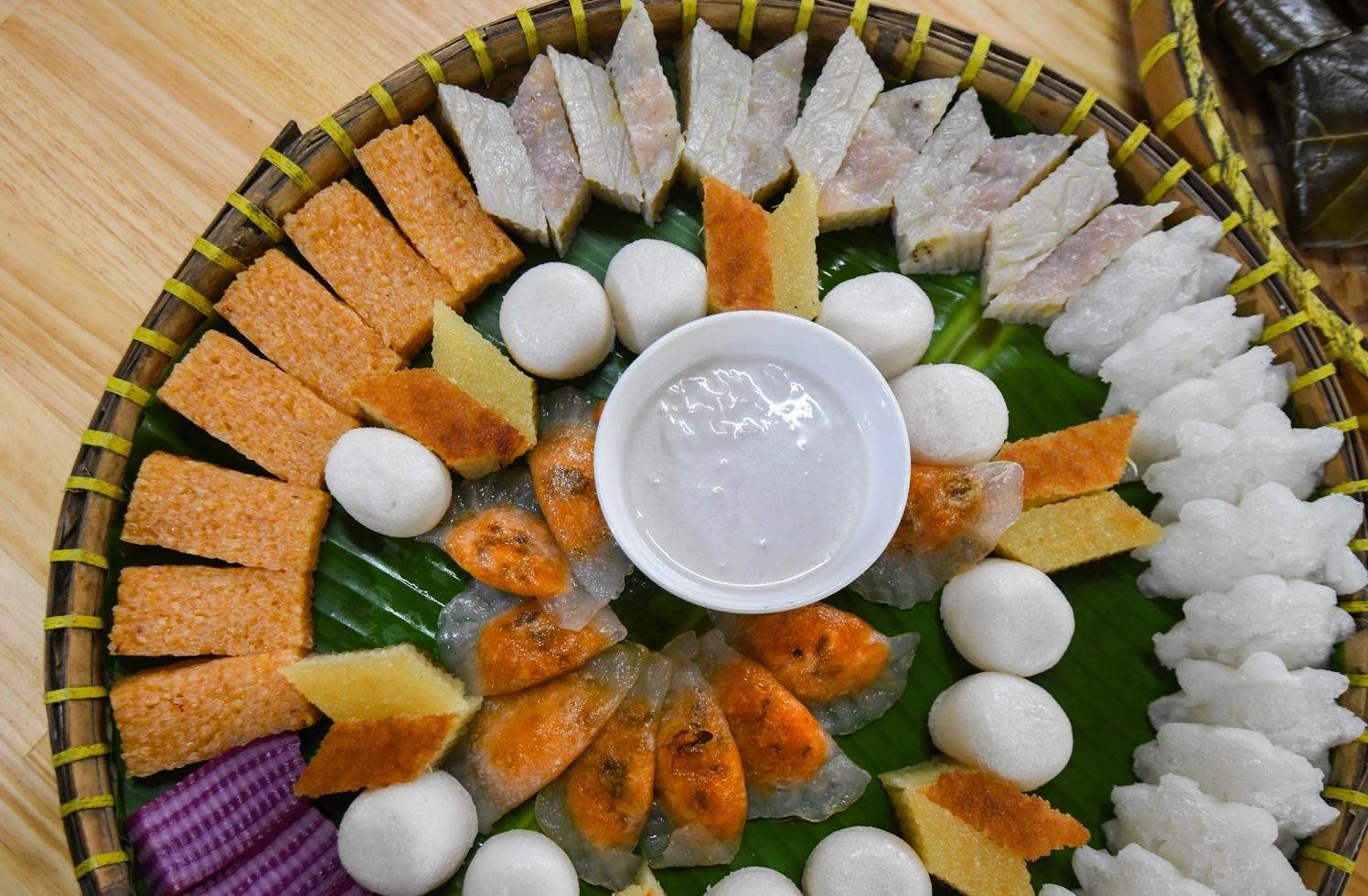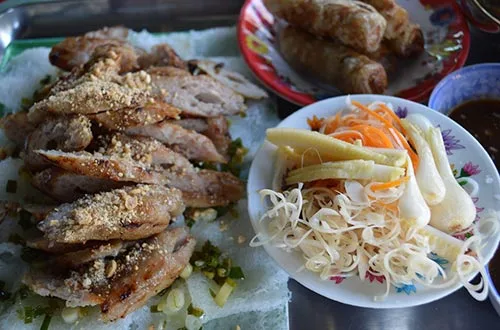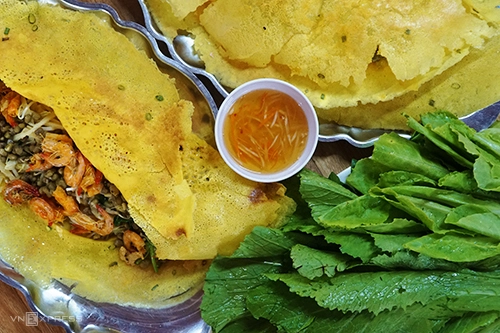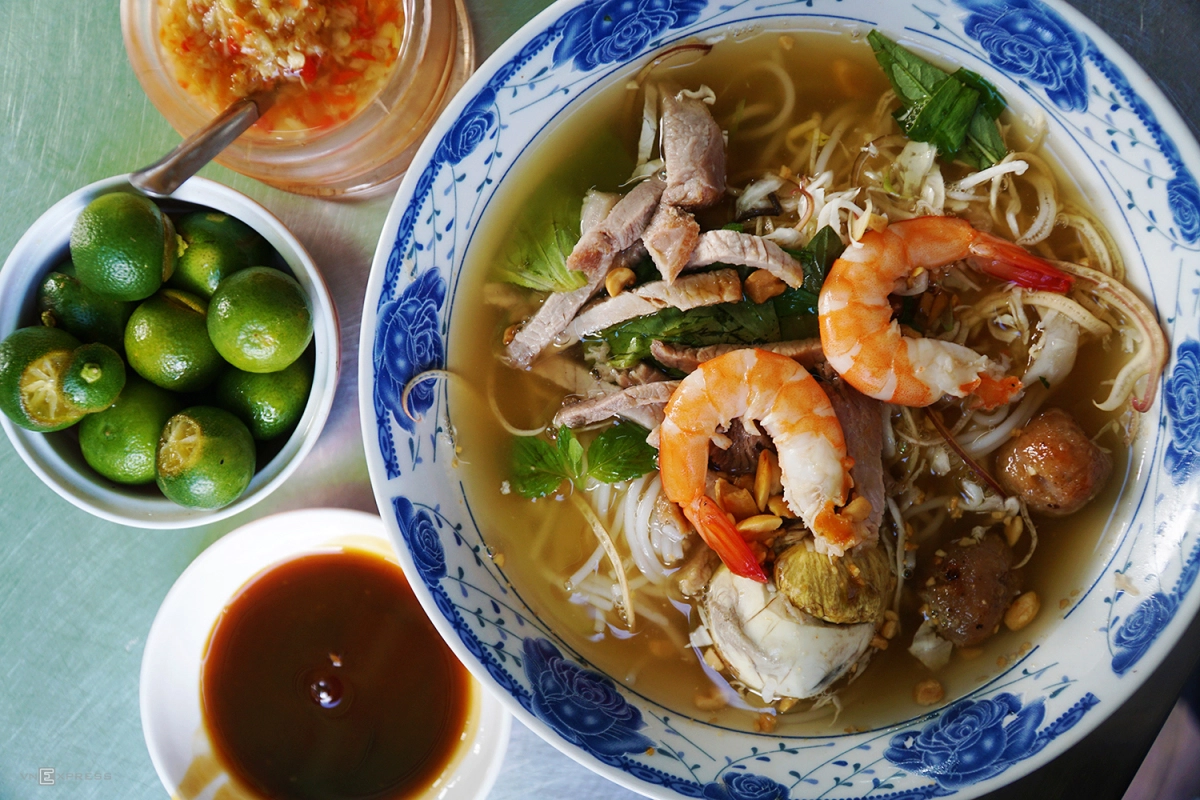 Duck cooking colander: In addition to porridge, duck salad, roast duck, lemongrass duck, duck fried coconut juice ... duck cooked colander is also a famous delicacy in Can Tho. Usually, the restaurant will serve a pot of colander duck broth and meats at the requested price, accompanied by noodles, noodles and vegetables like hot pot. In Can Tho, Thanh Giao restaurant on Ly Tu Trong street is one of the famous addresses with this dish. Price from 150,000 VND for a meal of 2 people.
Hamsters fry fish sauce: The dish is quite popular in Can Tho, especially the eateries specializing in Western specialties in the city center with the price of about 75,000 VND per plate.
Egg shrimp salad: The salad is especially attractive when it combines shrimp, eggs and pork skin. Customers called, the seller in turn put in papaya shavings, some shrimp, pork skin, a few slices of eggs, added a little dried cloves. Sprinkle with some herbs, pounded peanuts and finally sprinkle a few tablespoons of lemon fish sauce, garlic, chili.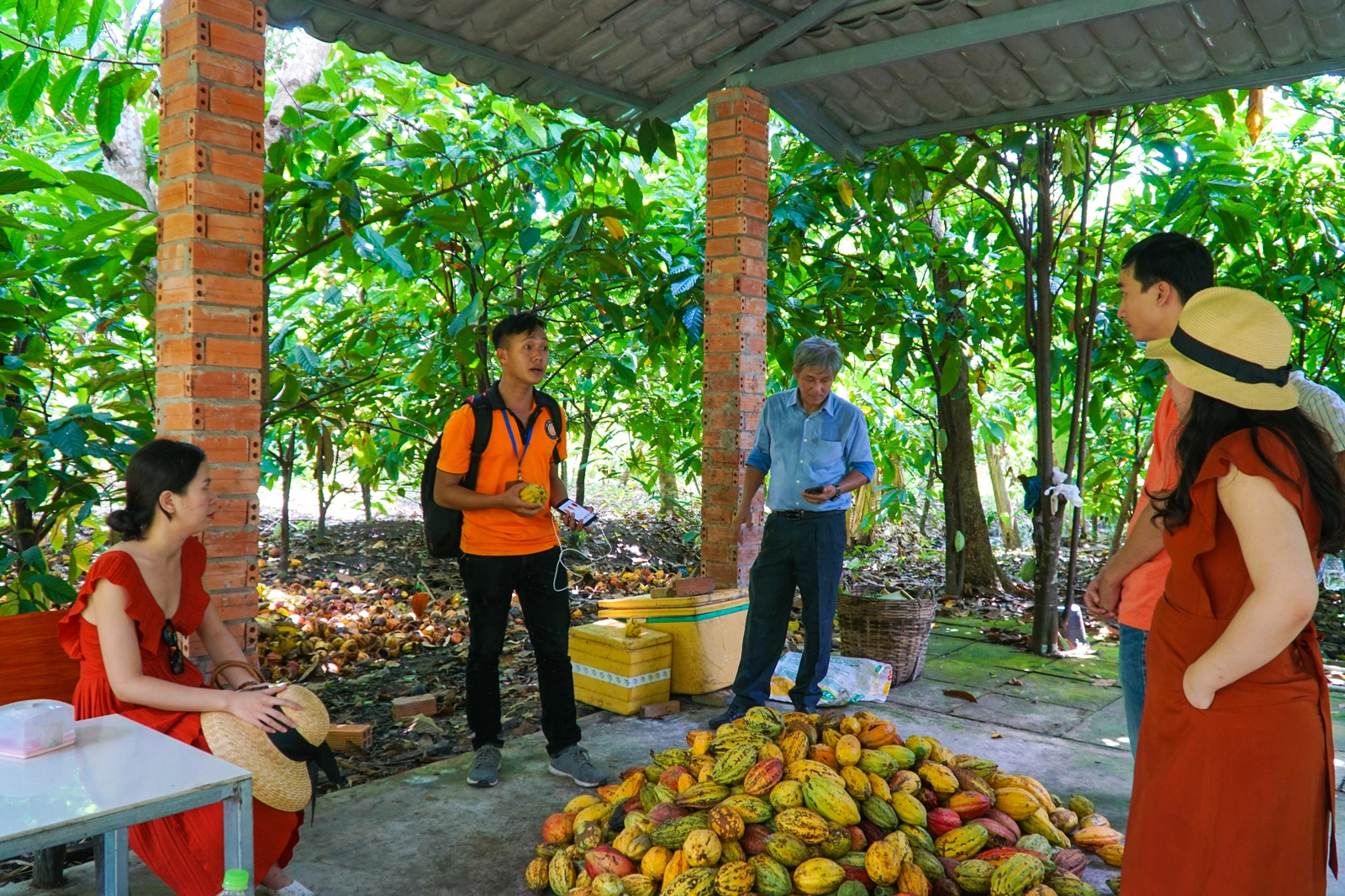 What to buy as a gift
The specialties that should be bought as gifts in Can Tho include fruits, especially Ha Chau strawberries in Phong Dien land; pancakes; wedge the tooth; Cocoa Ten Gang; pangasius paste on Tan Loc islet; dry snakehead; Six Tia plum wine or Sa Dec dried noodle soup. In addition, souvenirs and handicrafts of craft villages.
According to VnE