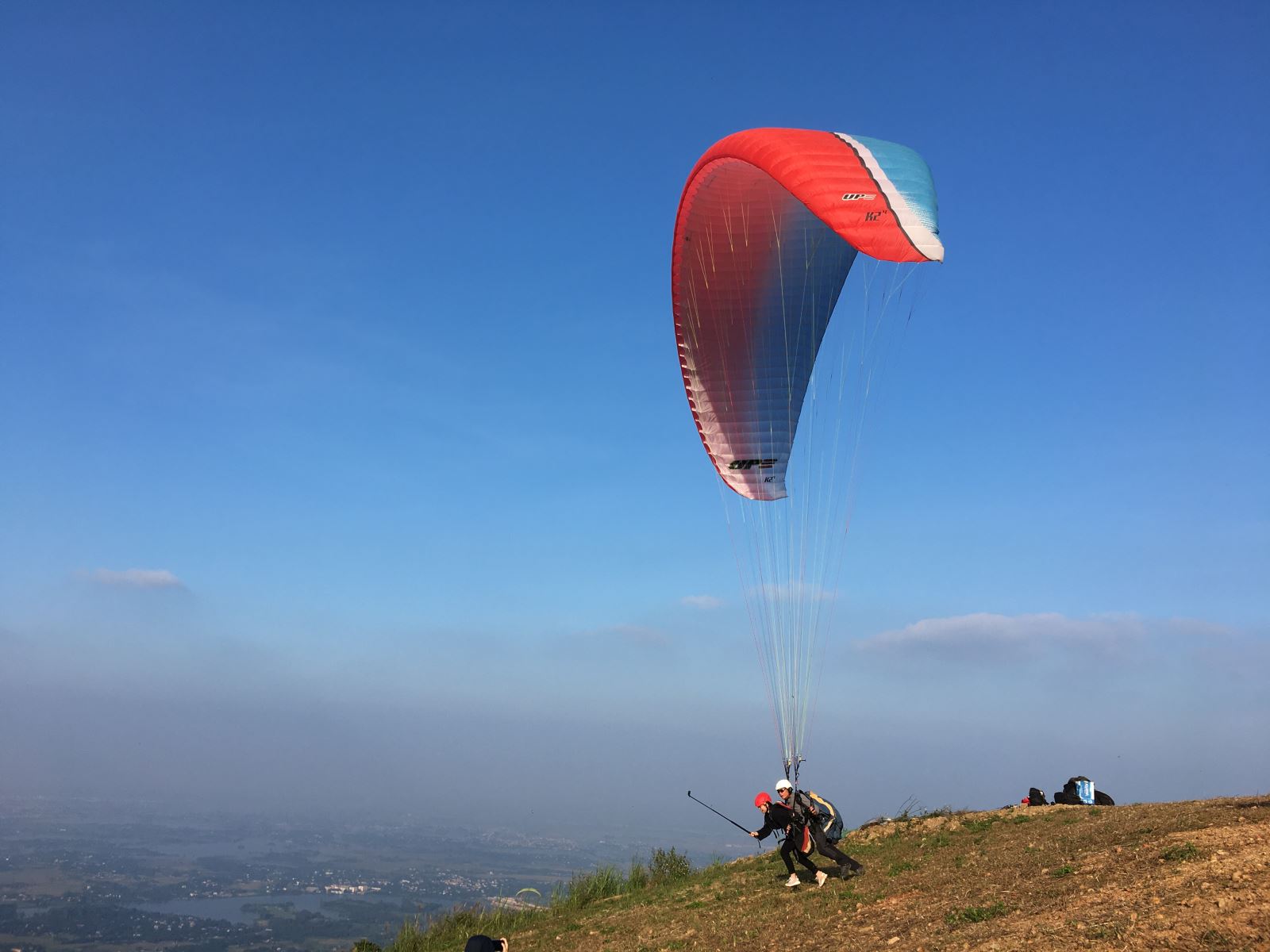 Not only a place for sports lovers, picnics, with beautiful and airy landscapes, Bu Hill is also an ideal check-in coordinate for traveling believers.
Bu Hill is located on the border between Chuong My district, Hanoi and Luong Son district, Hoa Binh province, only about 40km from the center of Hanoi. From 9 to 11 months is the ideal time to take 1 day trip to Doi Bu. Around this time the weather is cool, the air is extremely pleasant. Especially, in November, the reed hill with a length of about 1.5km bloomed, making the scenery of Bu Hill more poetic than ever. whitening an area of the sky makes this place like a miniature Pingliao.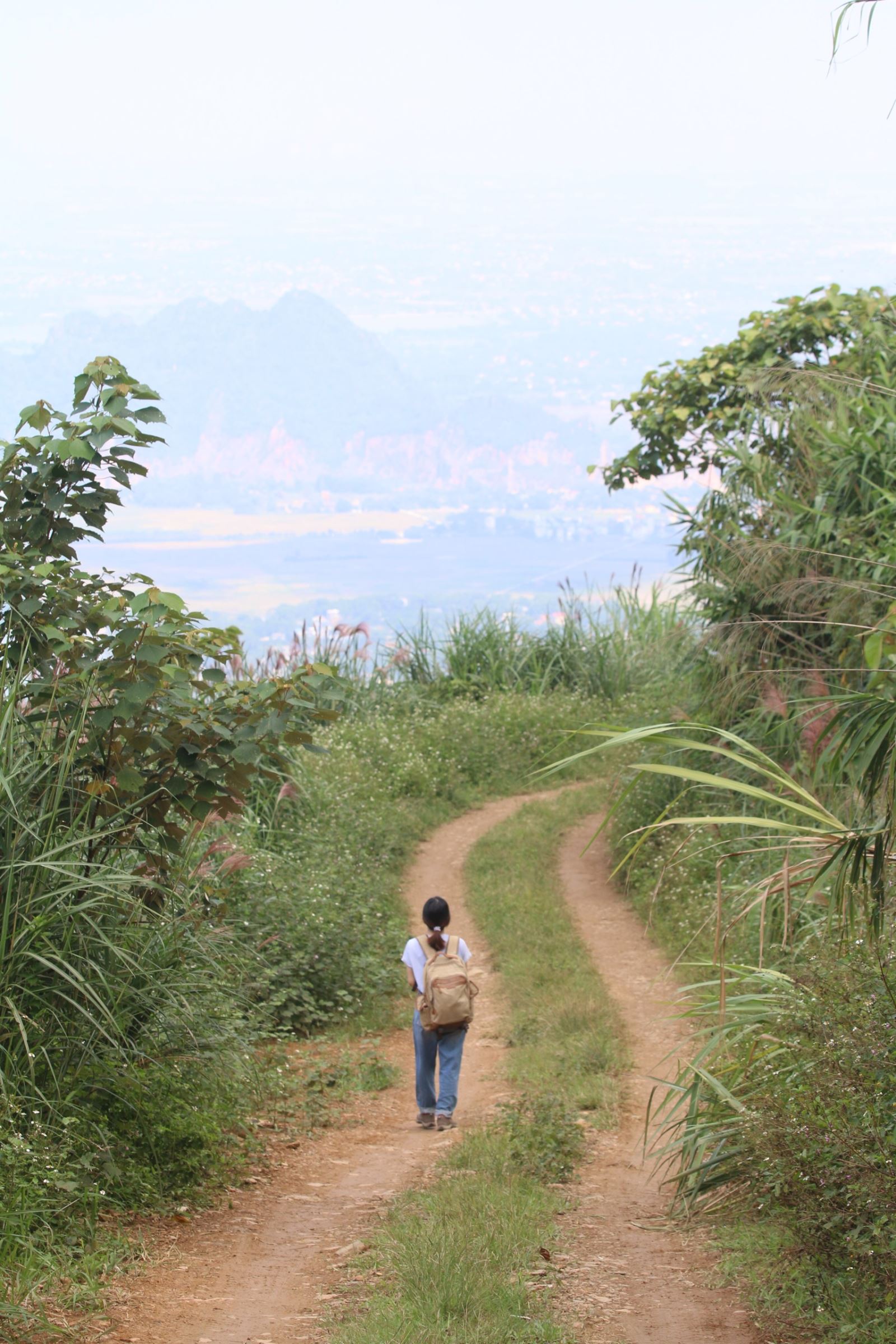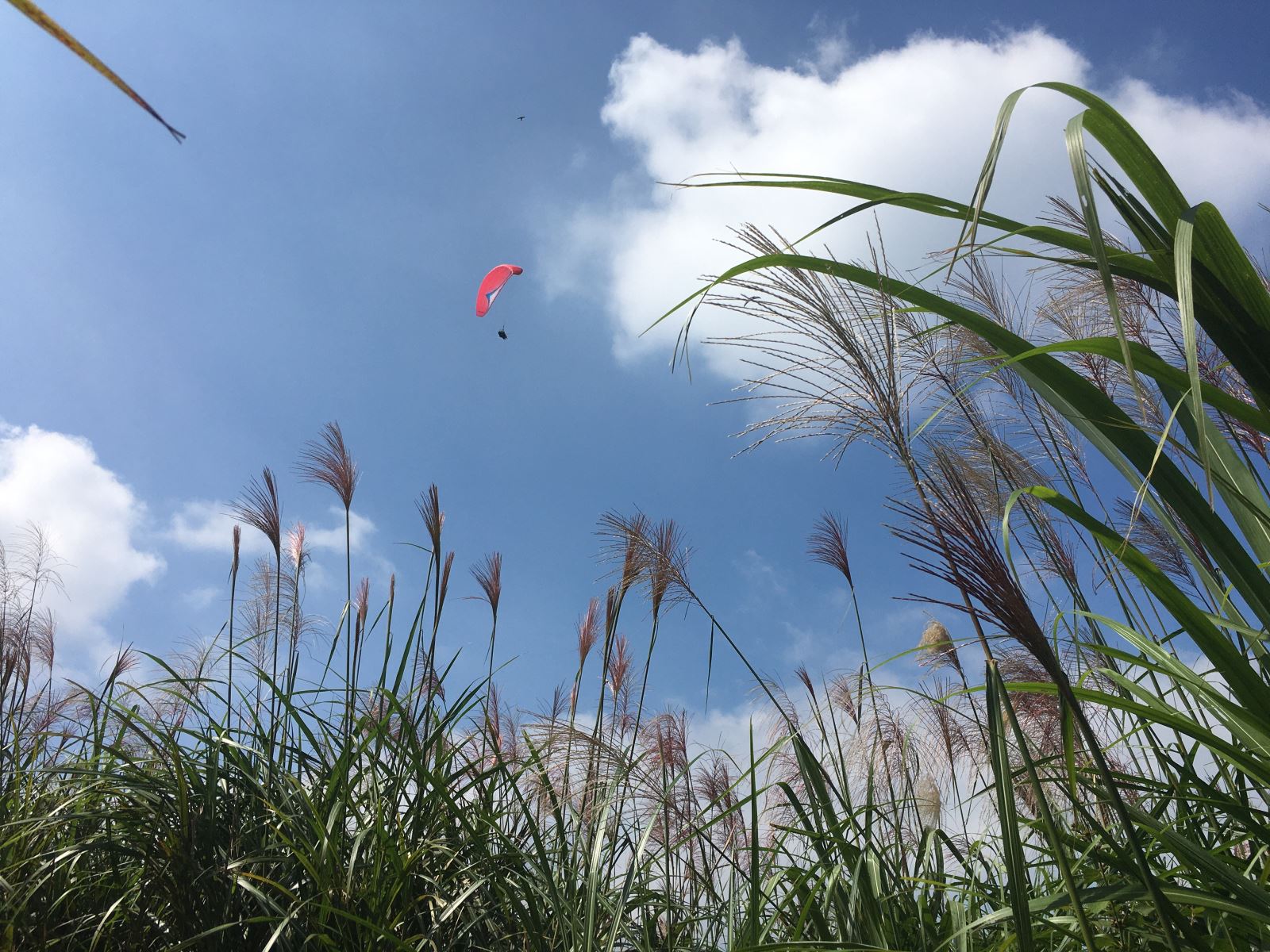 To get to Doi Bu, we moved from the center of Hanoi took about 1 hour to drive and walk up the hill. The dirt road is quite steep and rough, so it is not for weak drivers. Walking is also a way to move after the quarantine period, relieve stress after stressful working days.
After 2 hours of crossing the difficult road, when the sweat was gone, a large and comfortable field appeared in front of him. This location is Parachute Hill 833 because it is located at an altitude of 833m above sea level. There were many professional pilots, there were many hours of flight. Those who are new to playing or want to try thrills can also give it a try. To be safe, newbies should fly with a pilot.
Before flying, experienced pilots help themselves equip the necessary equipment, helmets, instructions on how to fly a parachute, ensure safety before takeoff.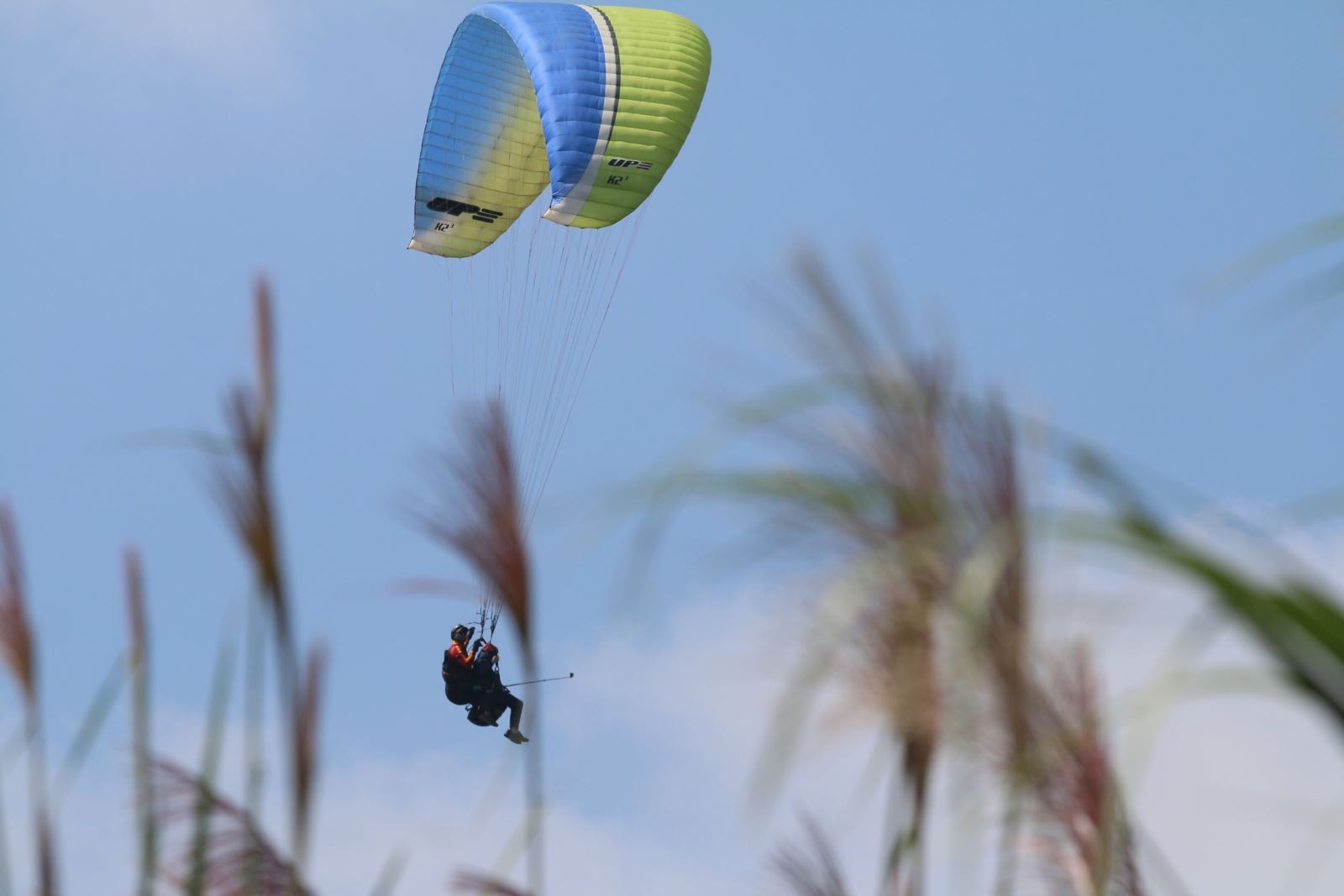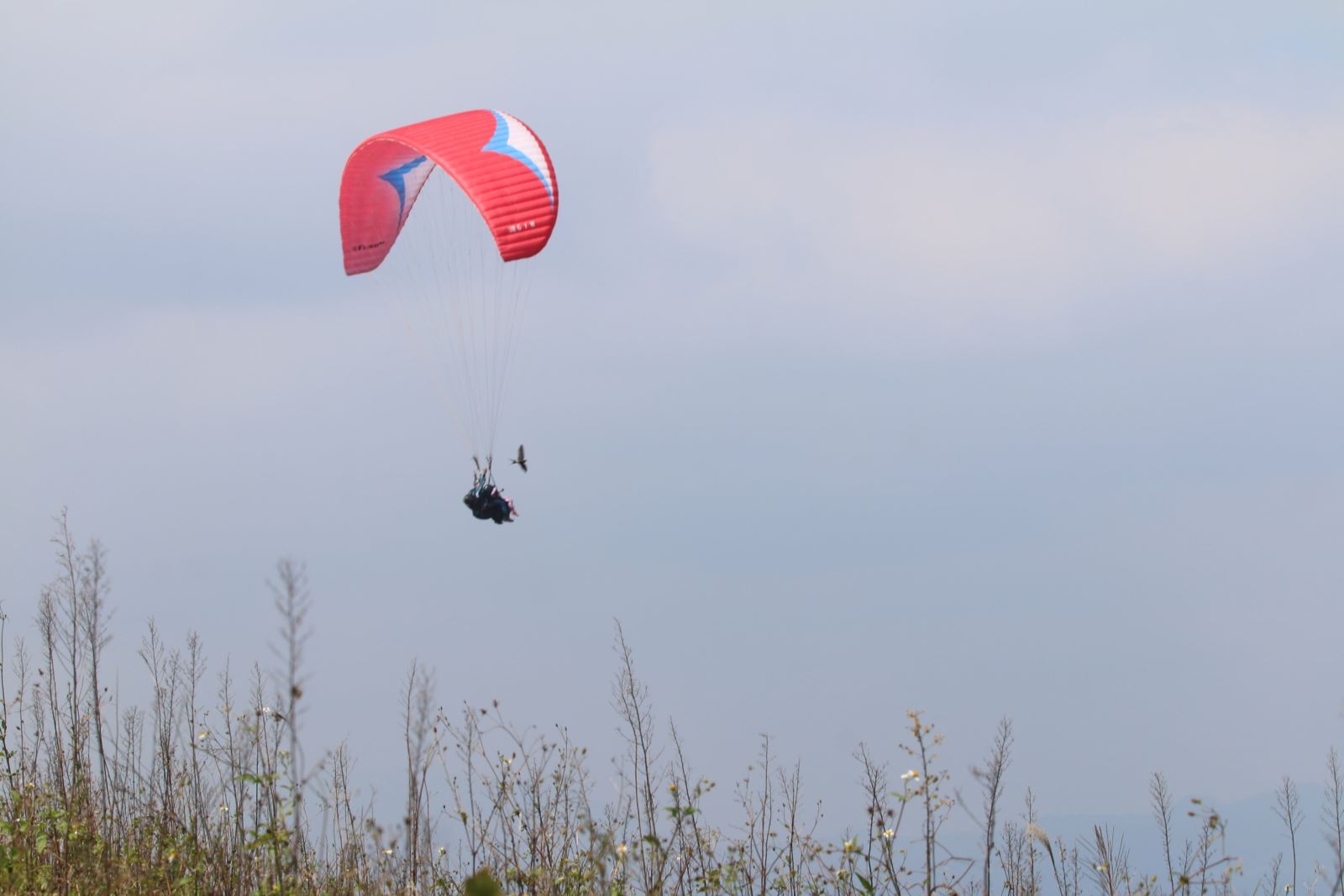 Very nervous, nervous, but after taking a deep breath and running quickly to gain momentum, it was time to take off. The moment of floating in the air for the first time with a parachute was truly memorable. Leaving the ground to fly high, I was like entering another world. The green color of the mountains and forests, the peaceful village scene below with simple houses, lakes, fields ... Collapse into view. The higher you go, the colder the air. To add more fun and excitement to the parachute jump, pilots perform wobble maneuvers in the air.
Each parachute flight takes about 15-20 minutes but really energizes. When the summer is also when dusk falls, the beautiful afternoon sun pouring down the hills is a more beautiful end to our picnic day.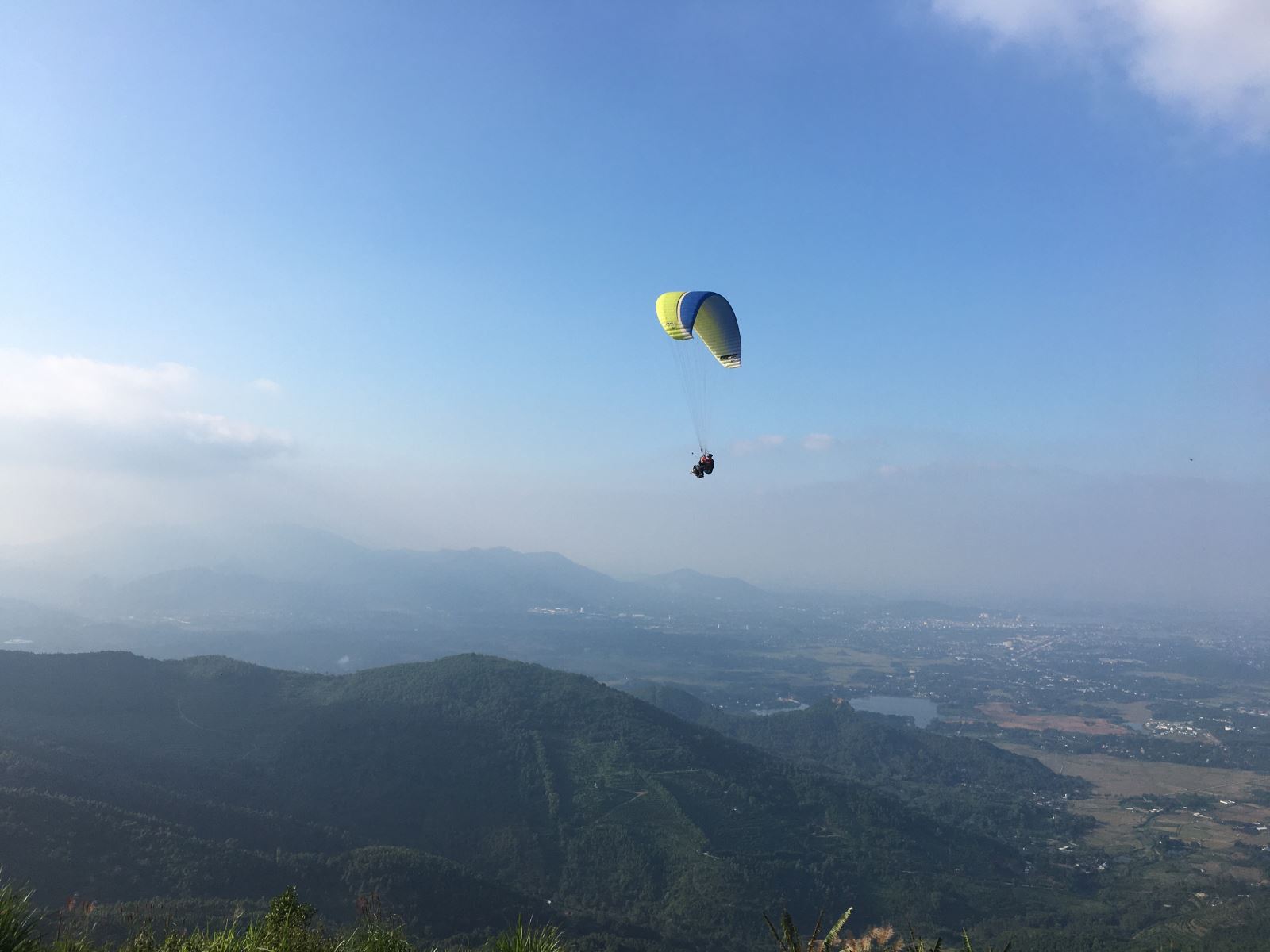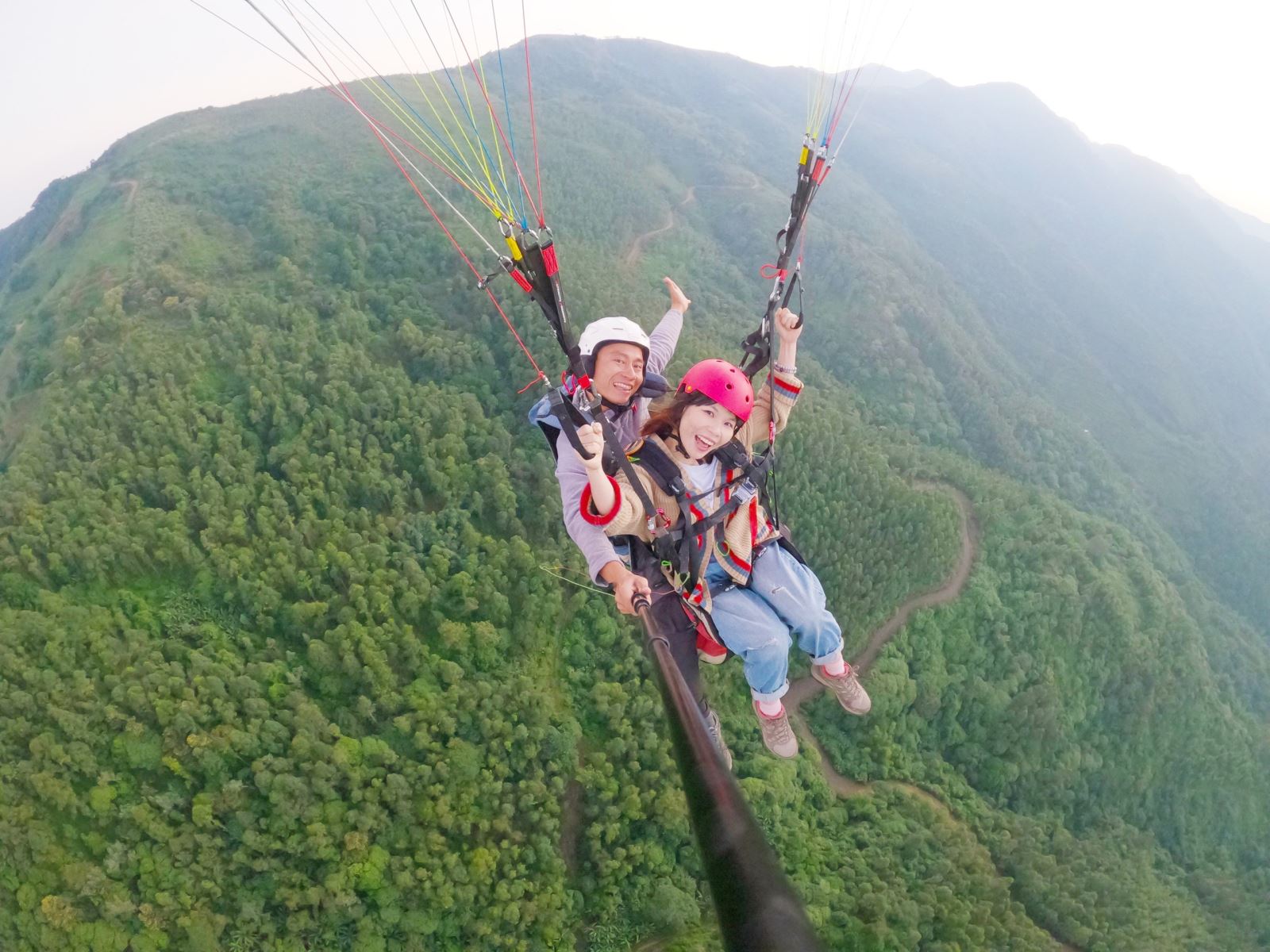 Some notes:
* Parachuting is an adventurous game, so it depends on the weather and wind direction.
* You need the assistance of professional pilots. The cost per flight is about 1,200,000 VND. Flying at sunset and on weekends can be more expensive.
* The reed hill has a lot of graters, so please pay attention to avoid unfortunate incidents
* It is very cold to go up, so when you go, you need to bring a wind jacket.
Article and photo: Le Phuong