The terrain of Hoi An ancient town is a low-lying area, every long heavy rainy season, almost the whole neighborhood will be flooded with rainwater and flood water from the upper reaches of Thu Bon River. This is also the time to attract a large number of tourists to the "floating water season" in Hoi An. The flooded roads, the mossy roofs evoke a savage sadness.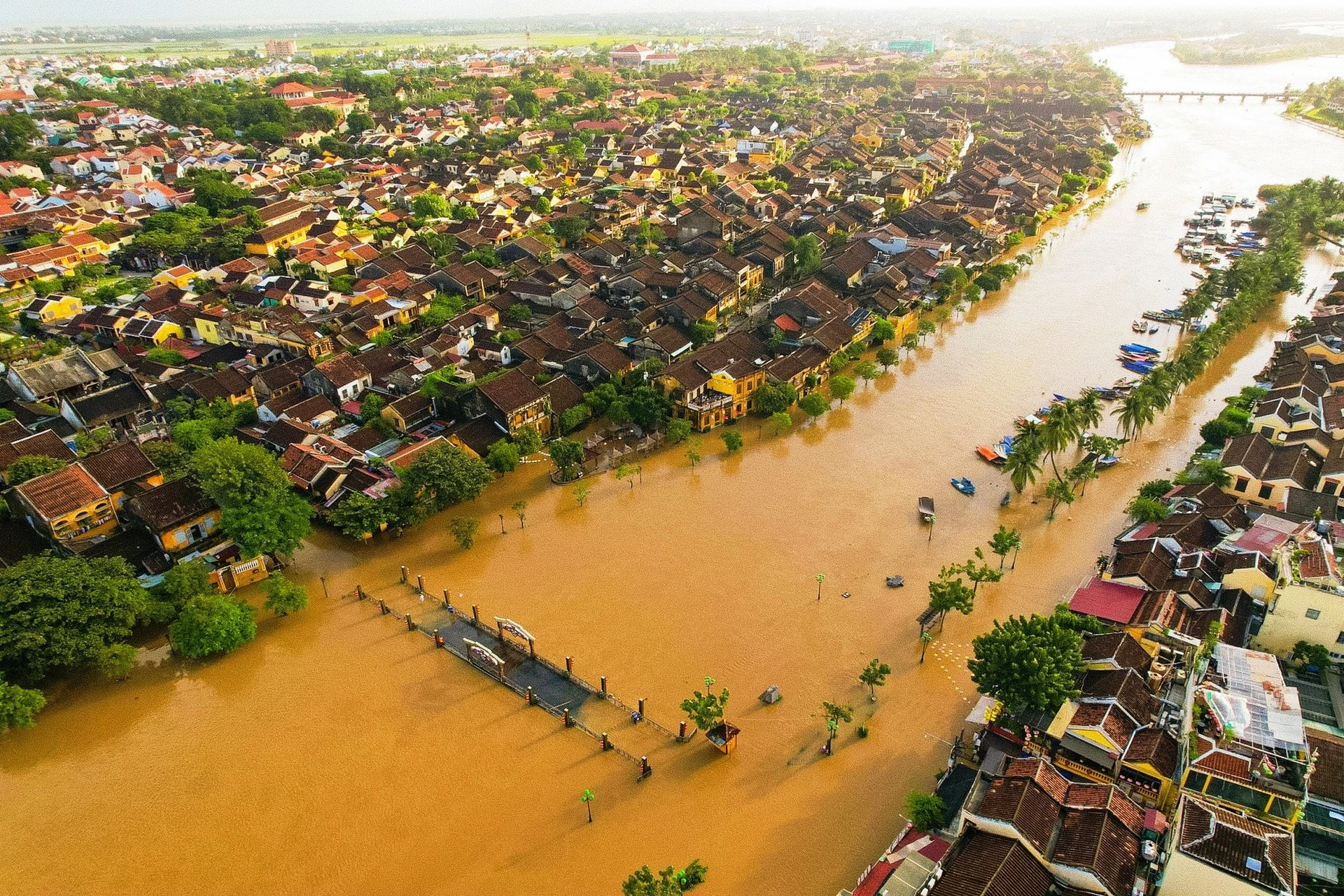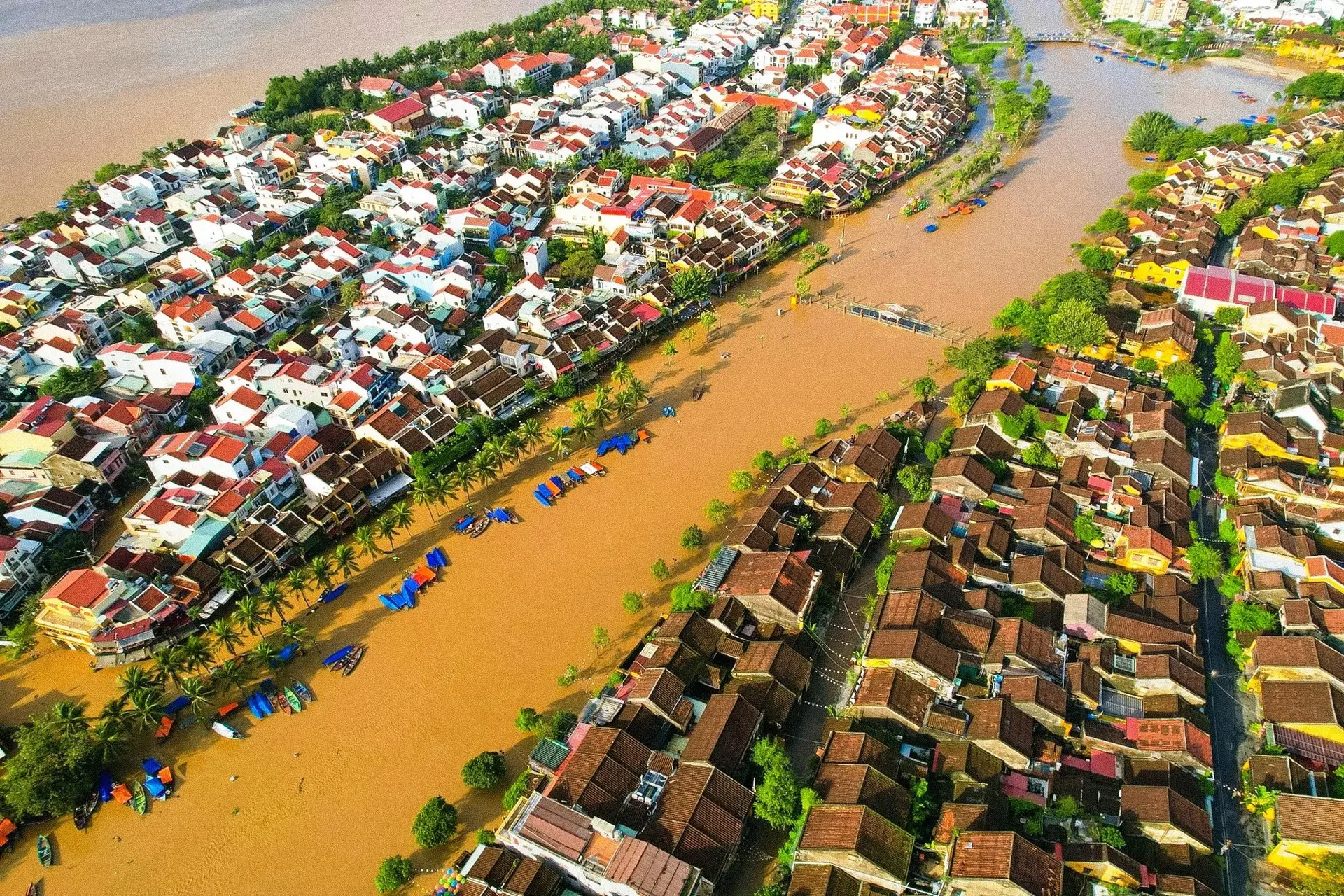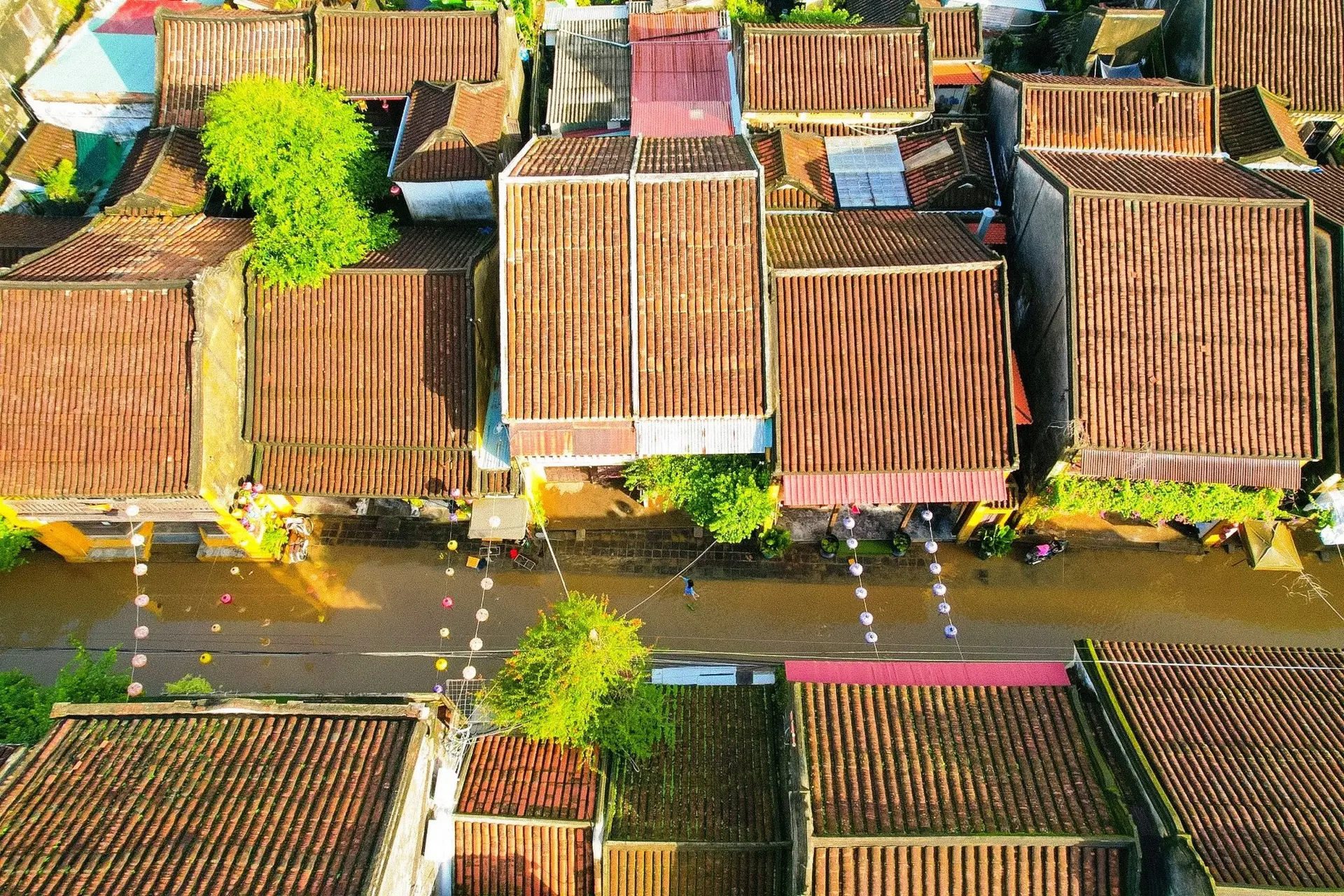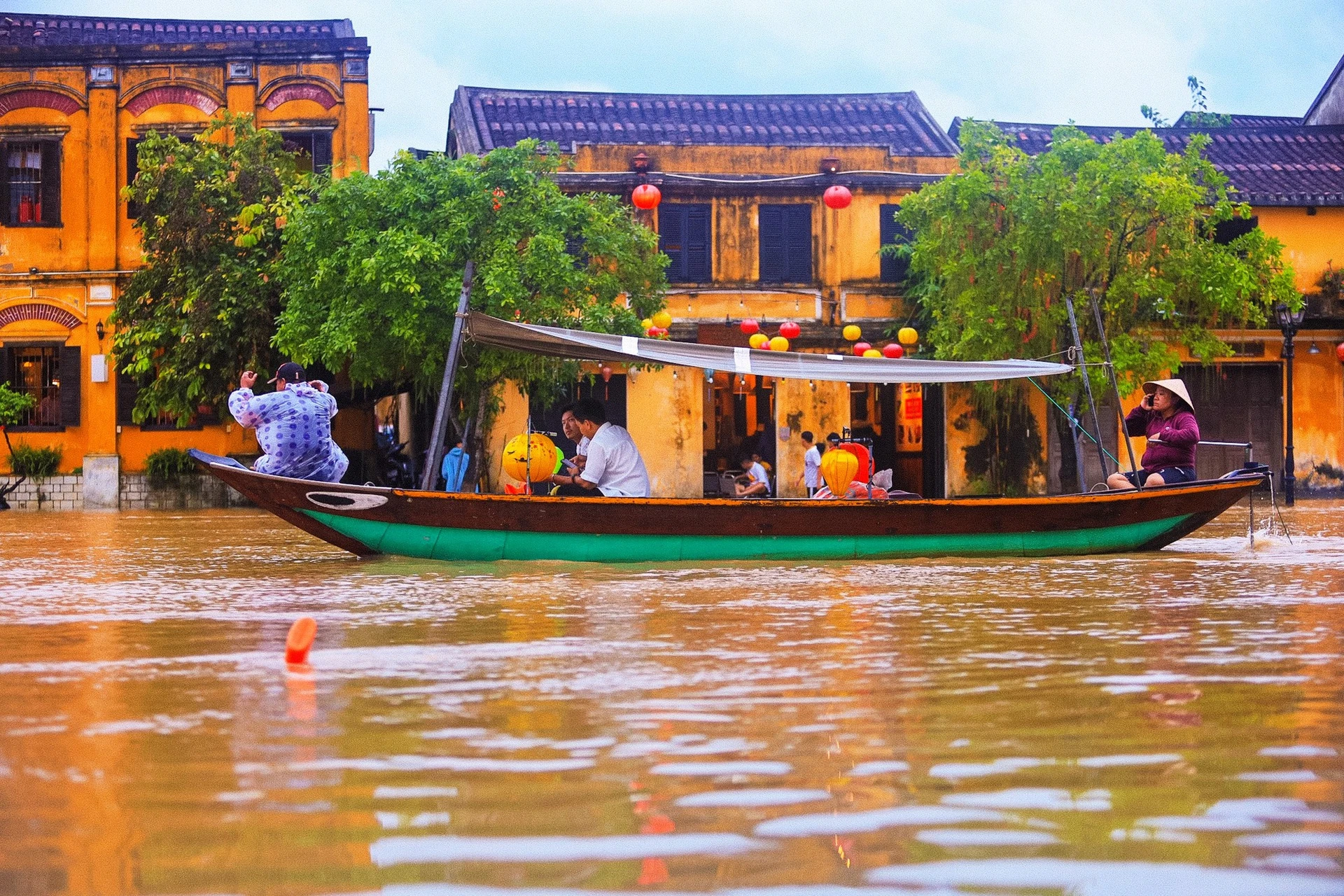 The Old Town has several floods every year. The story of the rainy season flooding the old town has long become very normal in the life of people here. Every year the flood is heavy, the water rises on the edge of the roof, and in small flood years, the water only floods the roads along the Hoai River.
Heavy rains in recent days combined with hydropower upstream to regulate flood discharge caused the water level on the Vu Gia and Thu Bon rivers to rise. The Hoai River, a tributary of Thu Bon River, is located in Hoi An ancient town (Hoi An city, Quang Nam) with rising river water, causing flooding in Bach Dang pedestrian street.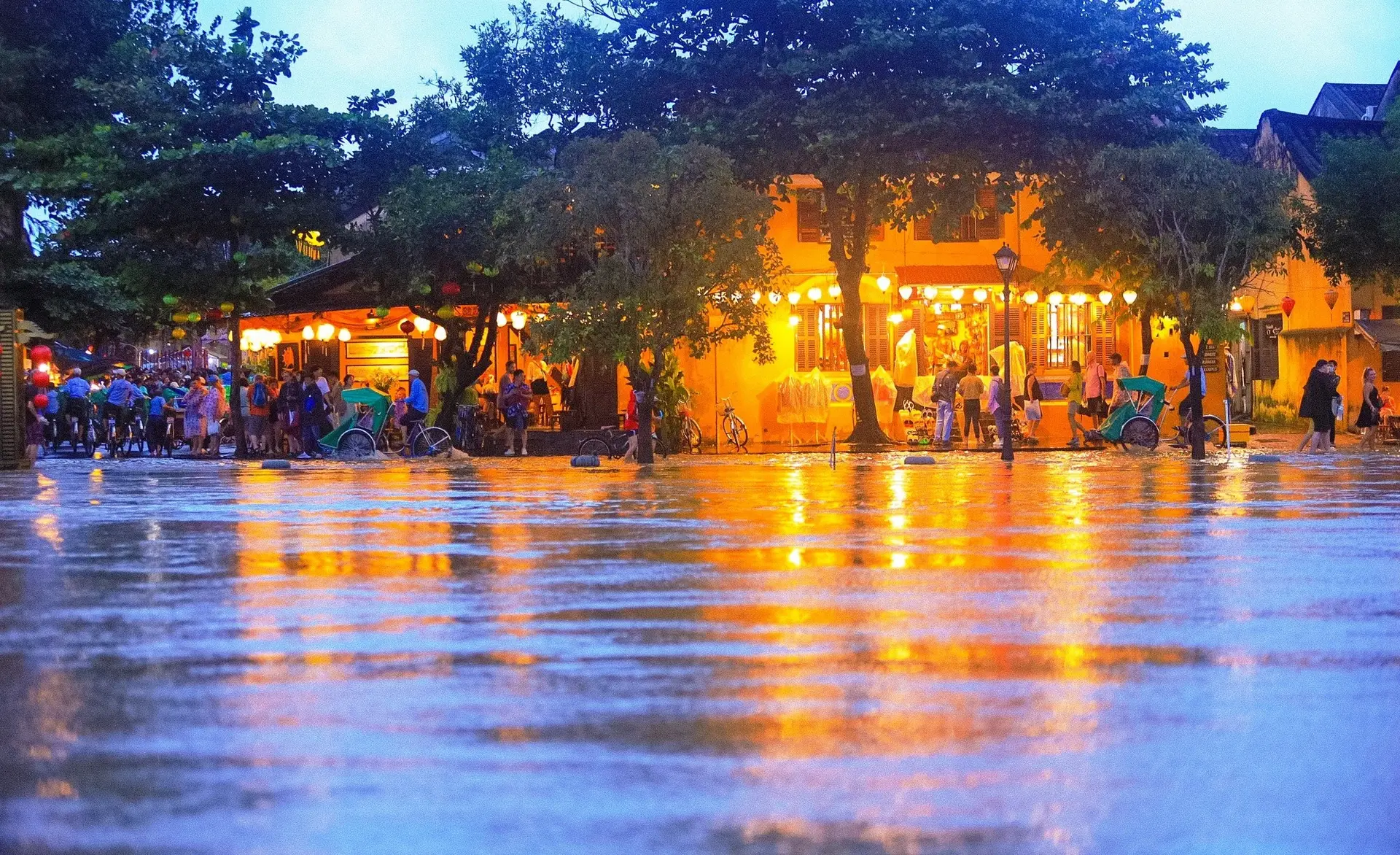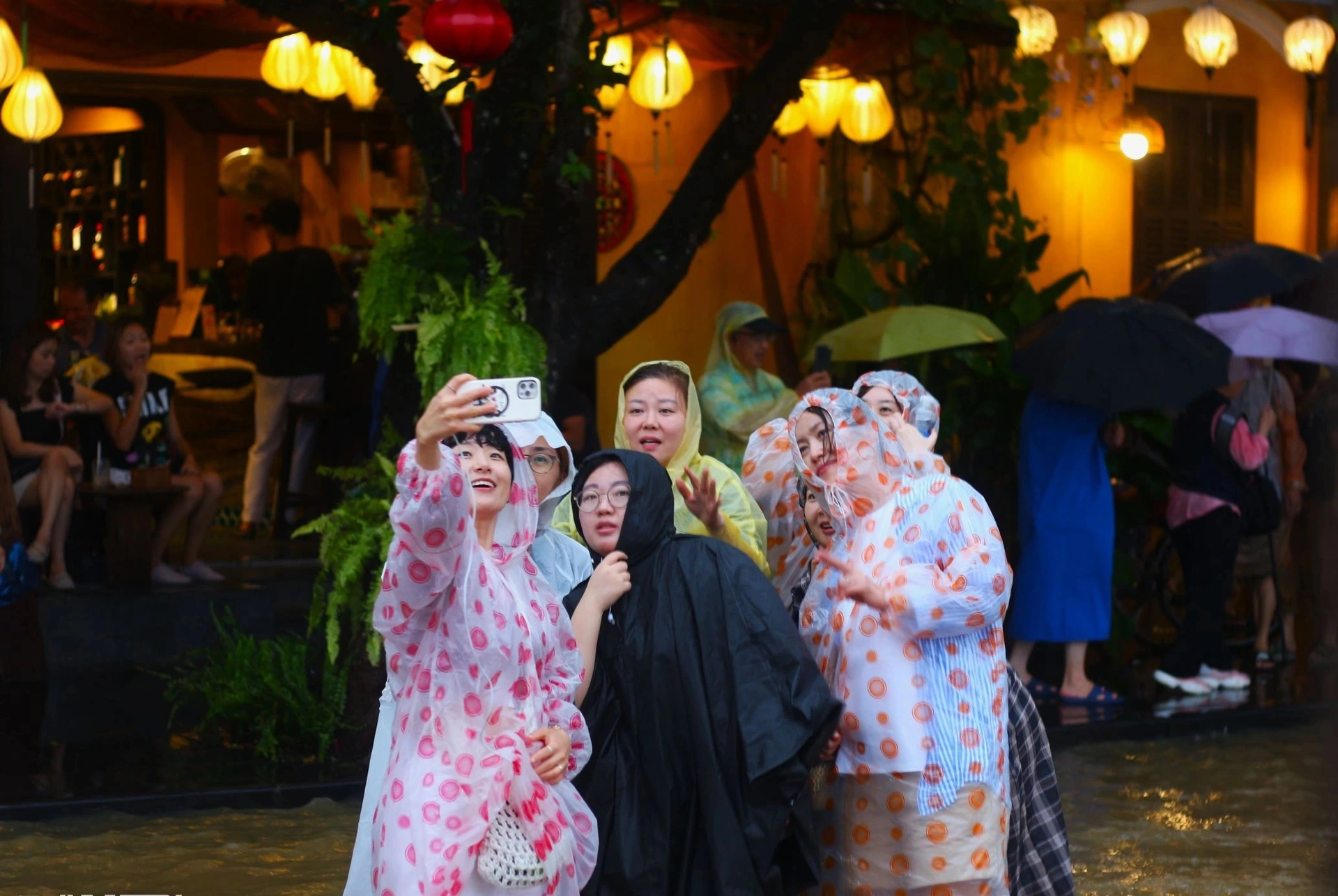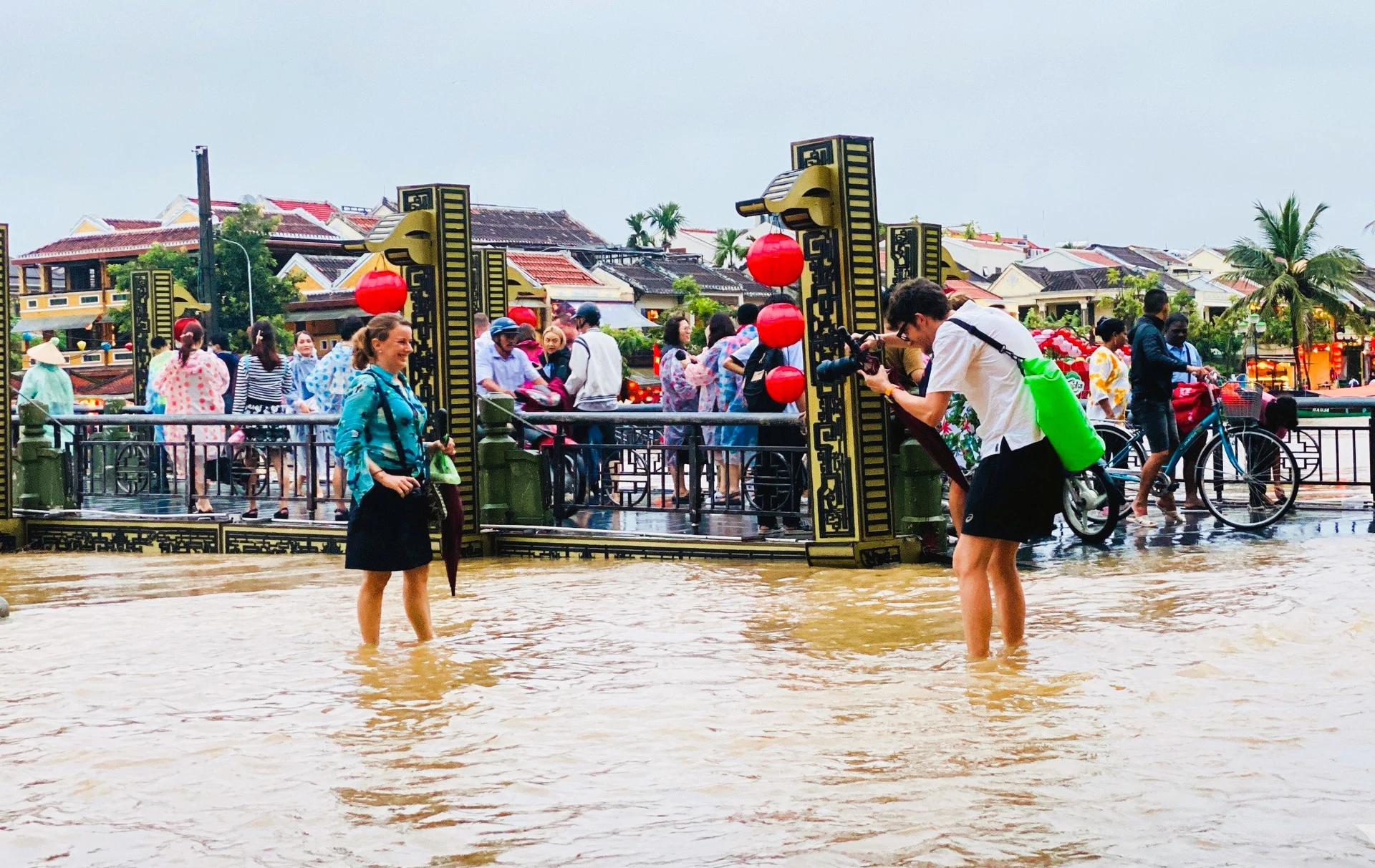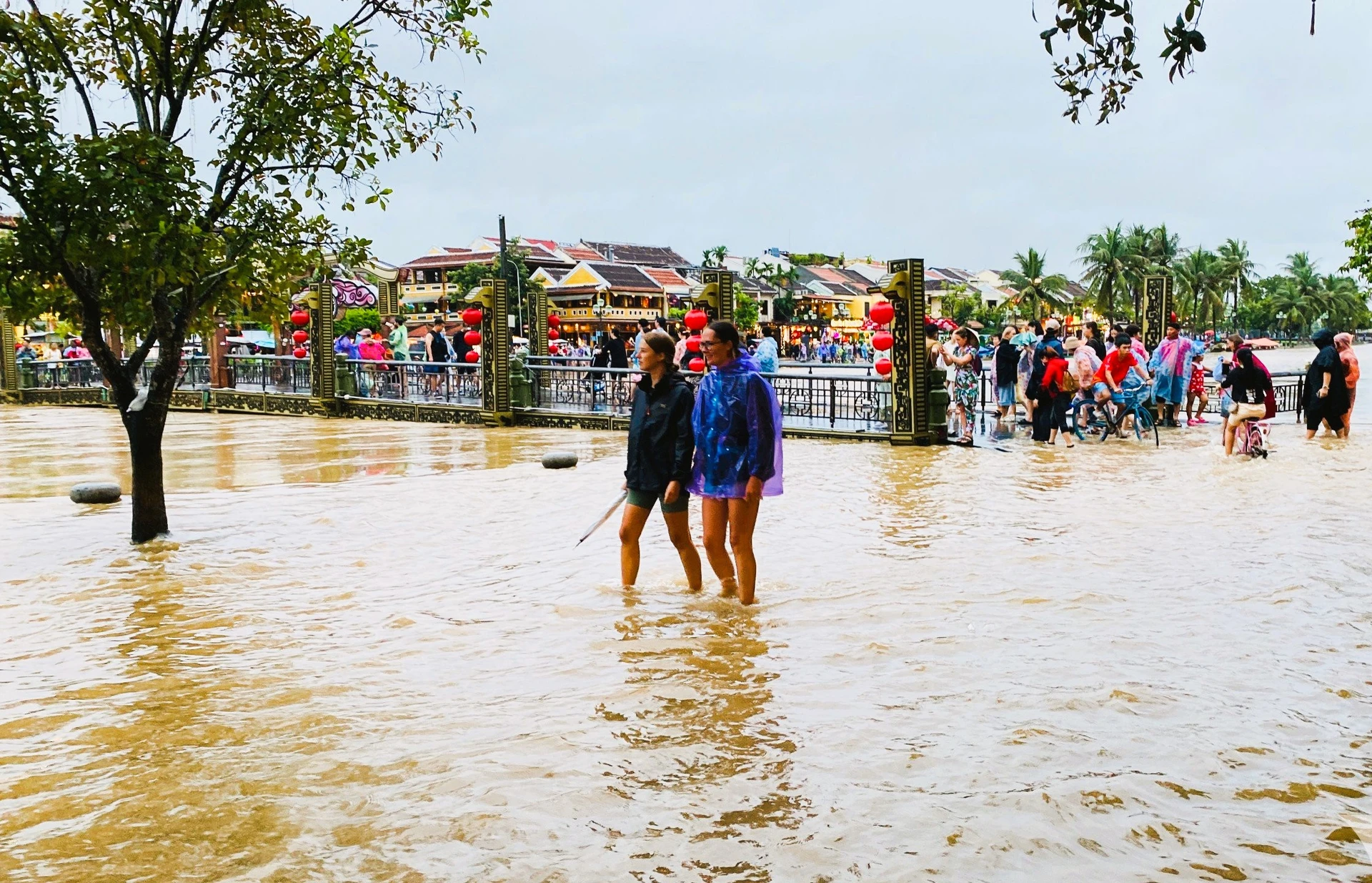 The Hoai River (a tributary of Thu Bon River) has caused many pedestrian streets to be deeply submerged. When the flood season in Hoi An returns, many tourists come to Hoi An ancient town to wade the floodwater. Many people enjoy renting boats, running a viewing circle and taking photos of ancient rooftops that are hundreds of years old. Wading in floods, taking boats to see Hoi An ancient town in the rainy and flooding season also becomes the "joy of discovery" for many tourists.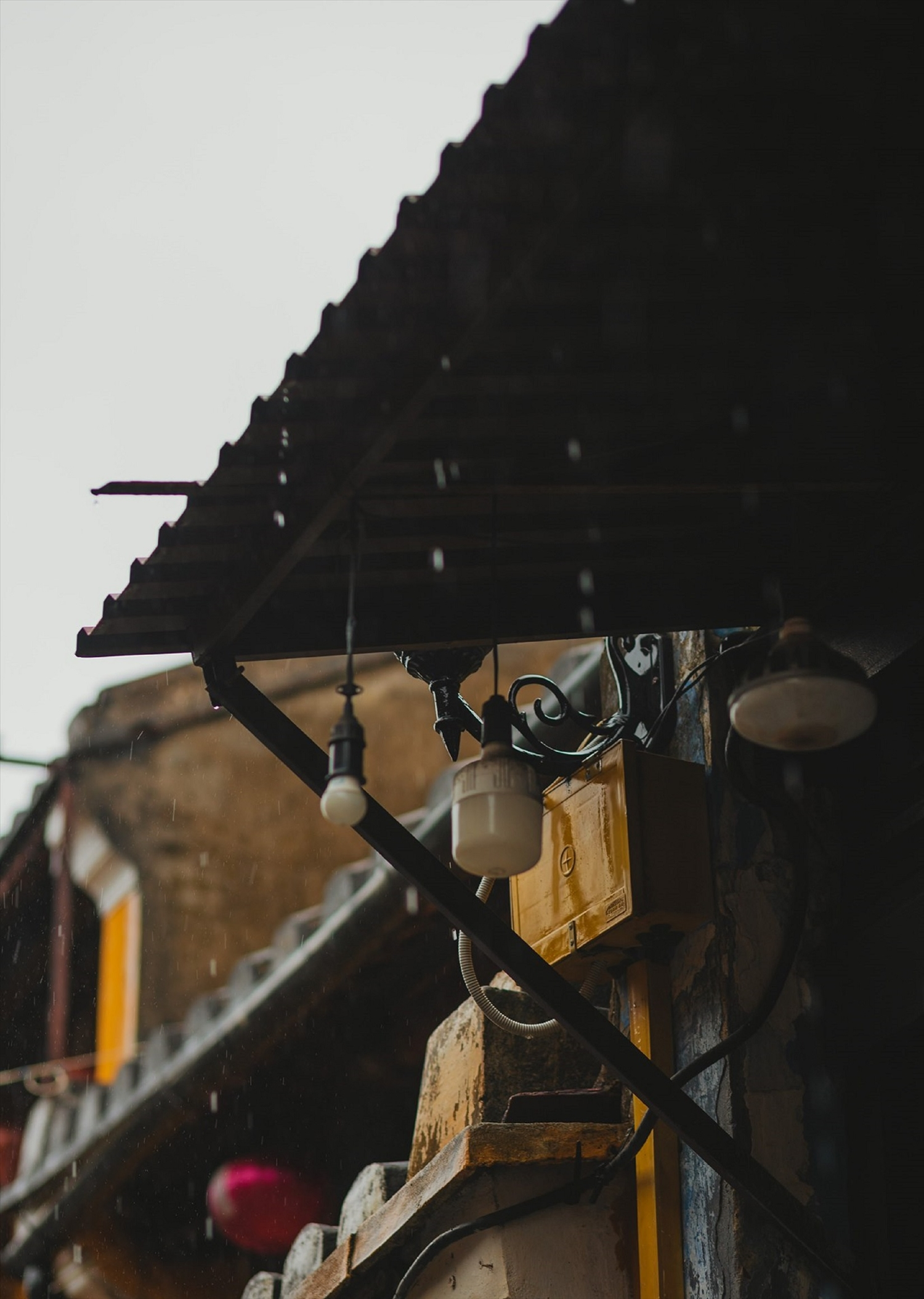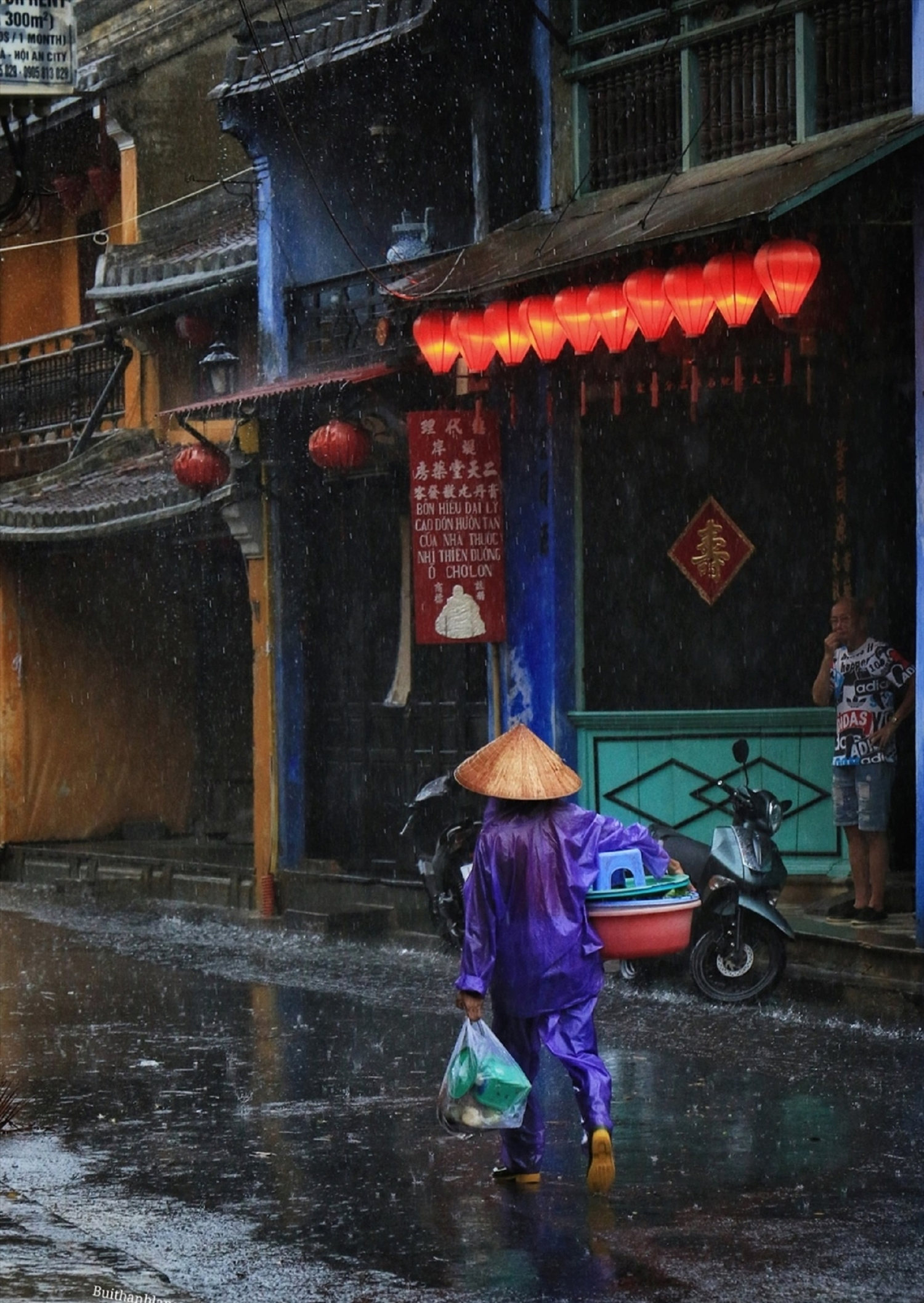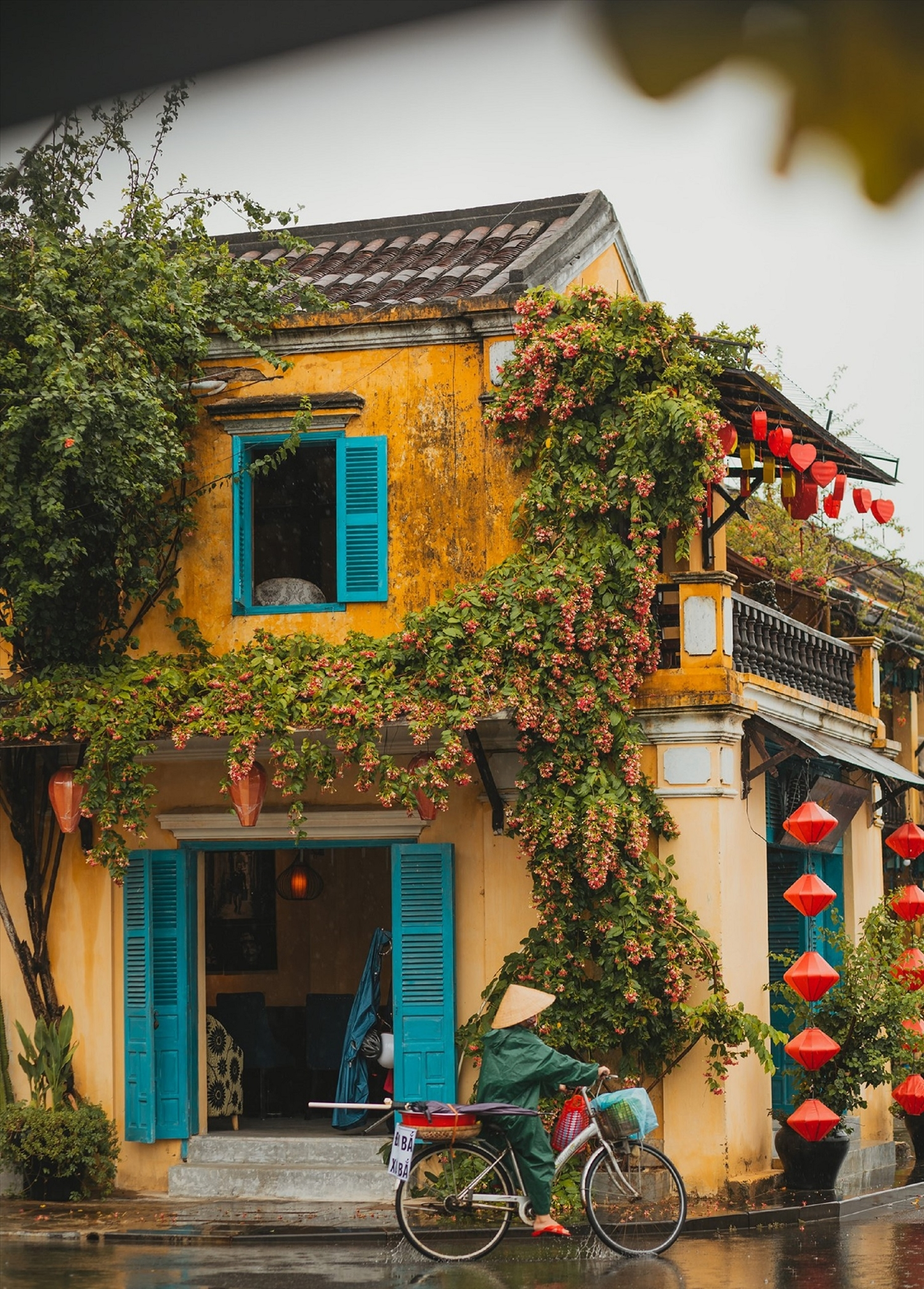 In the new eyes of tourists everywhere, flooding in Hoi An has become a "specialty". Many tourists roll up their wading pants through the riverside streets, take advantage of posing for photos with the old town, and then trudge through cafes while eating and playing with water. Traveling to experience the rainy and flood season is an interesting experience not only for domestic tourists but also a "hot trend" for foreign tourists.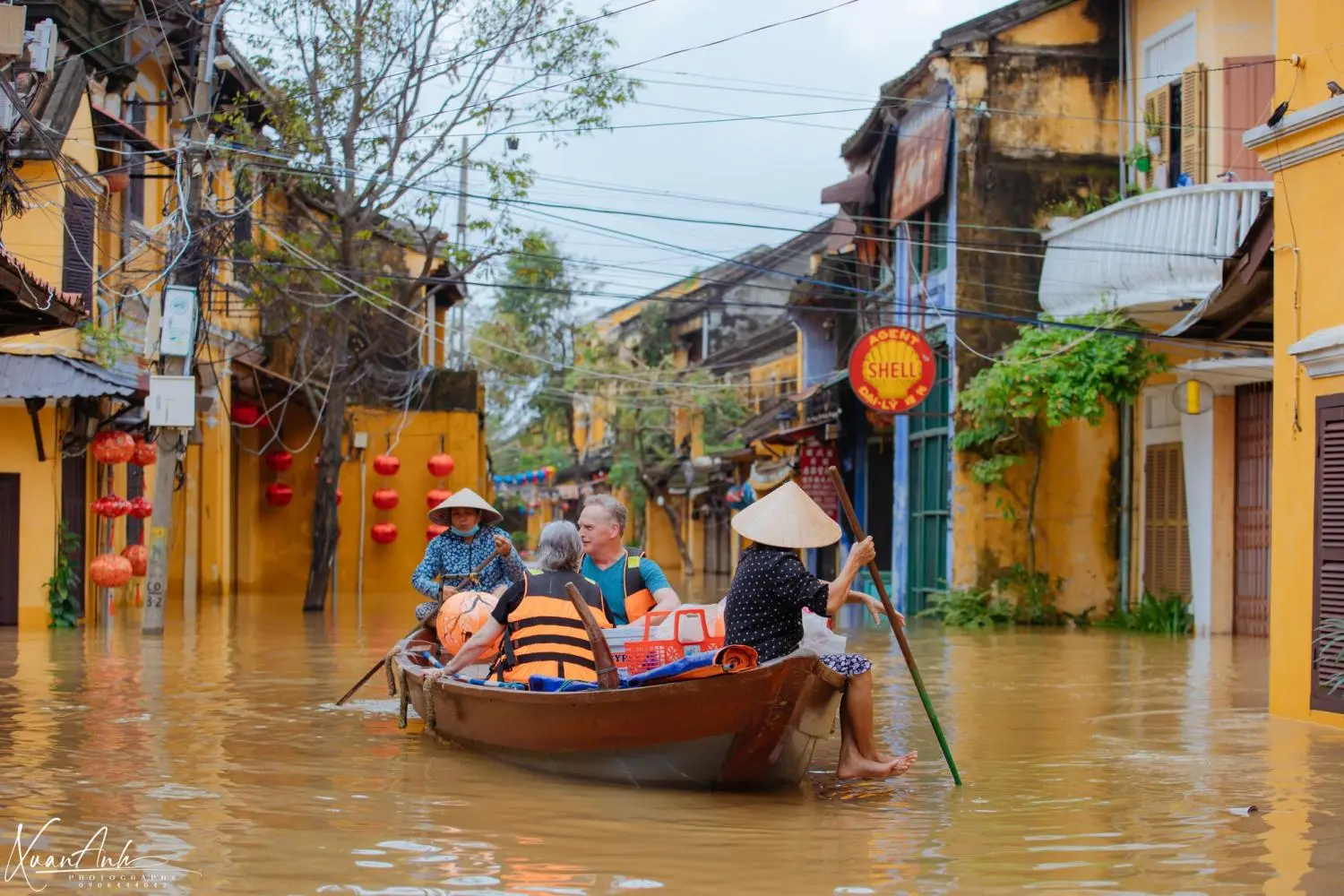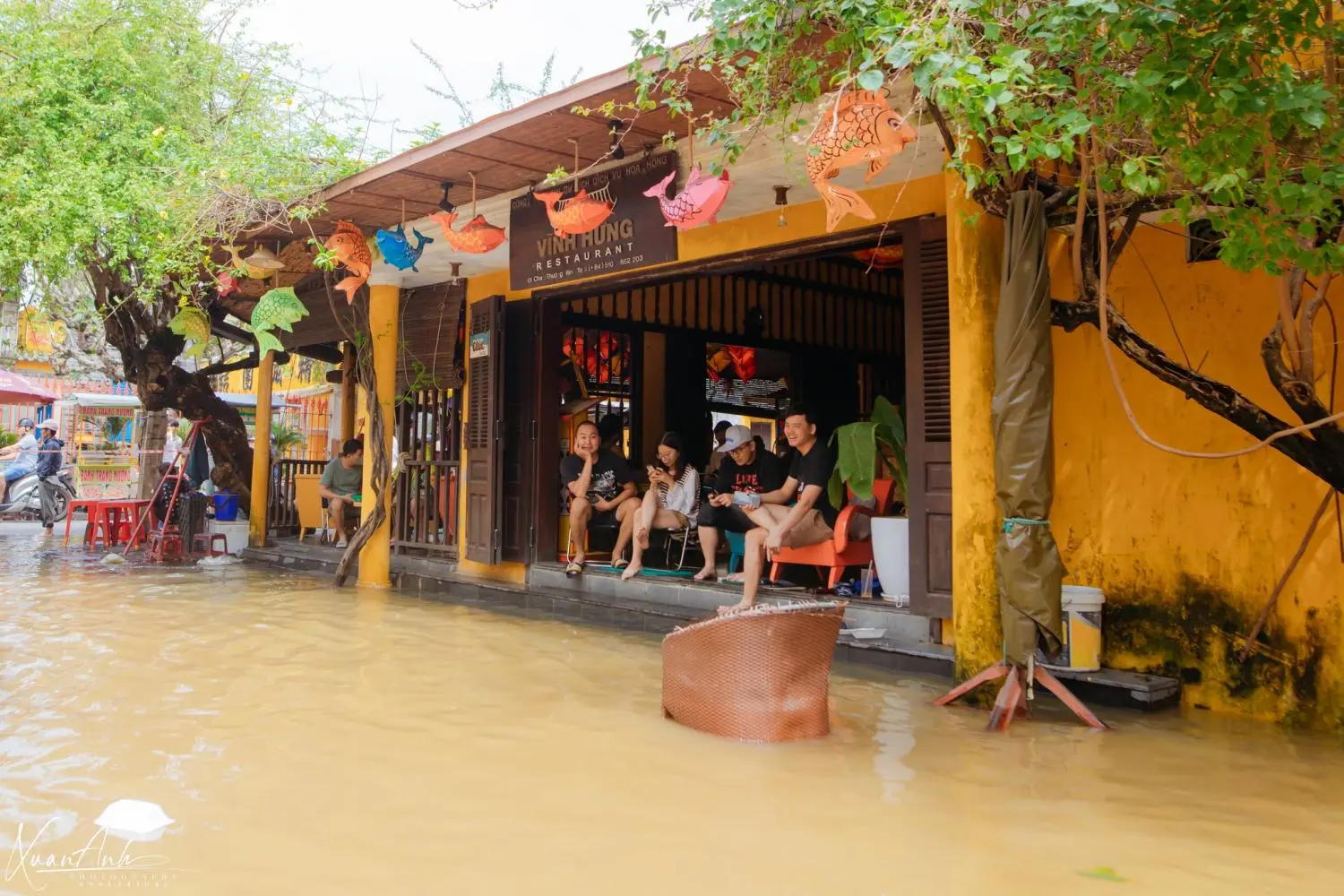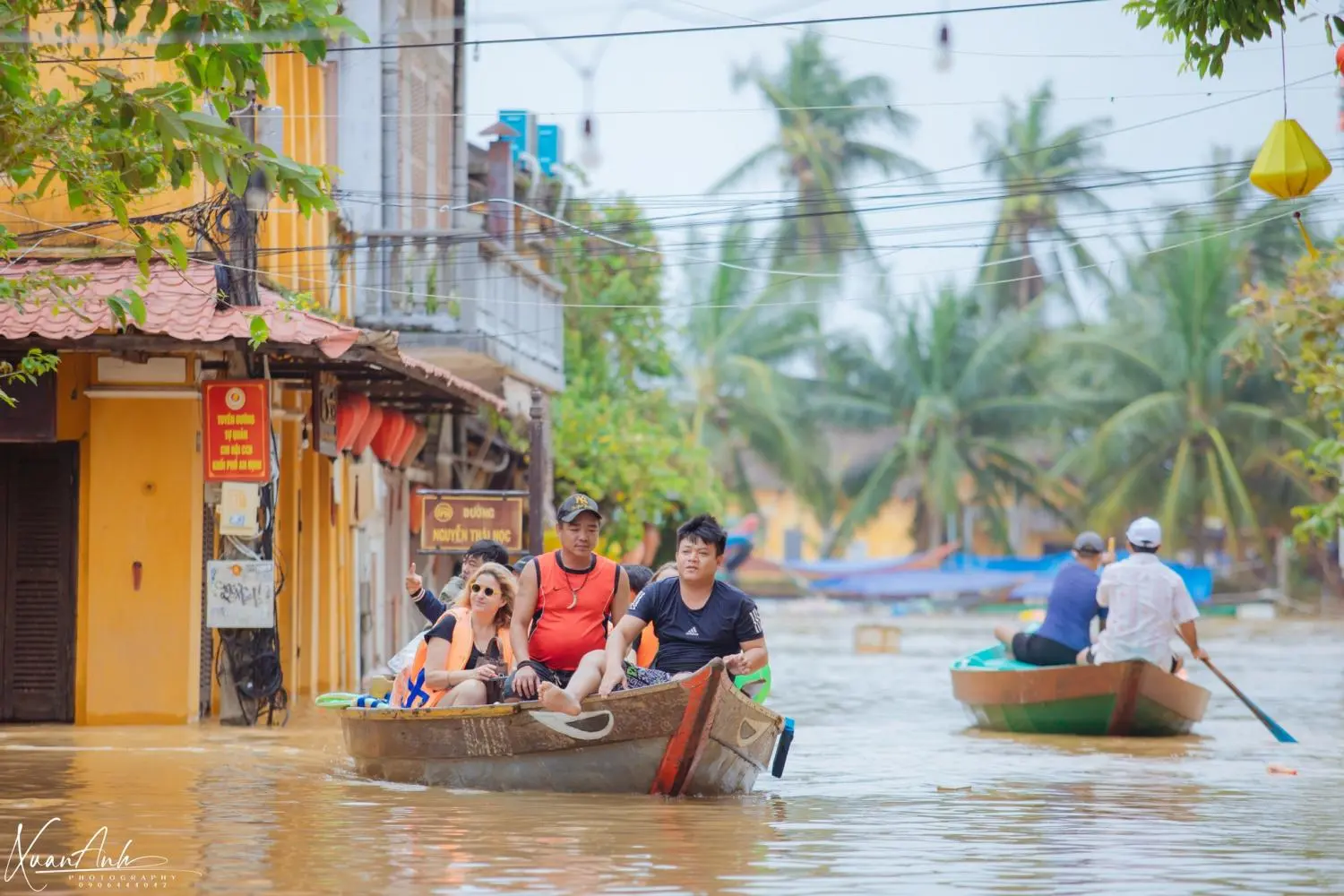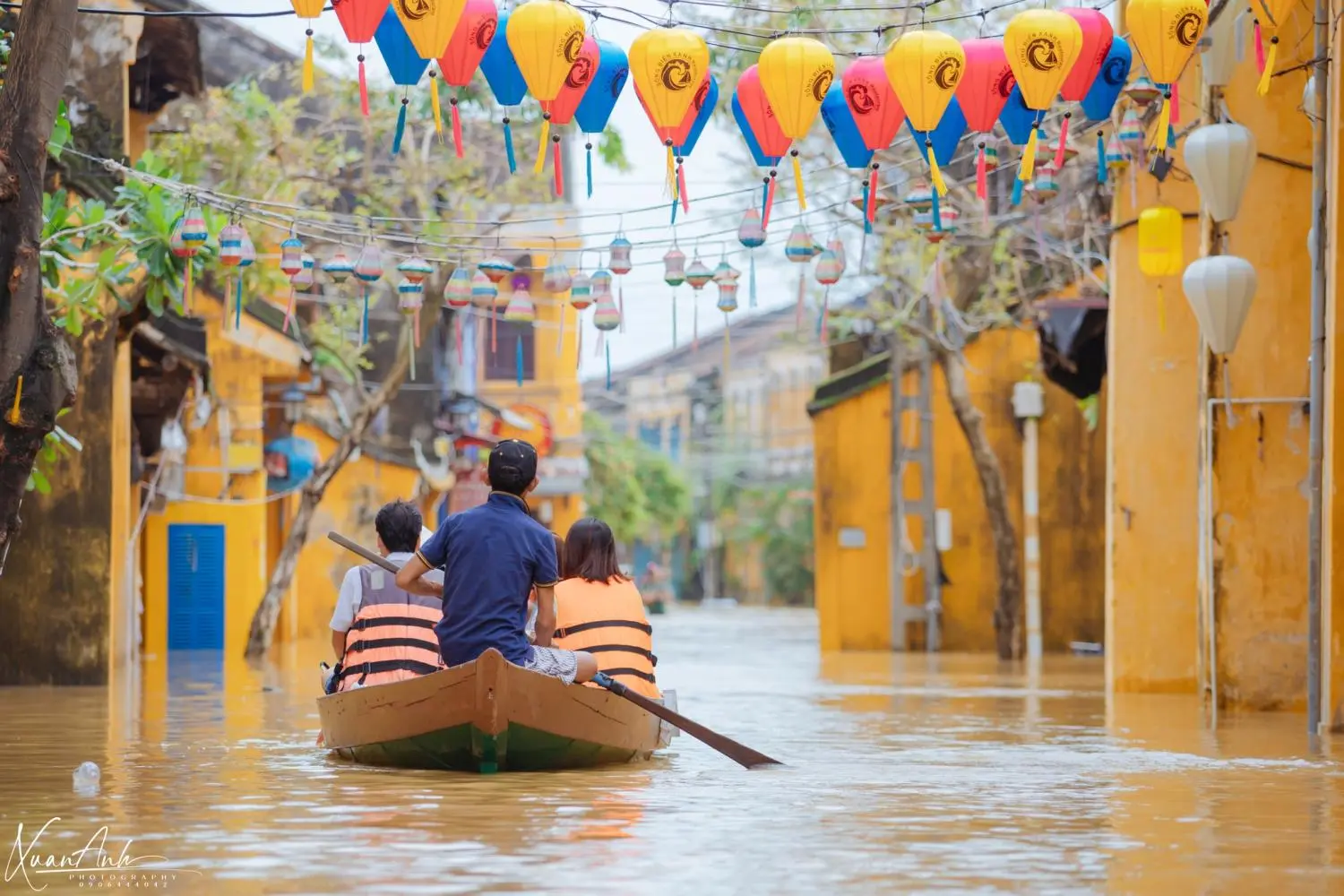 The last three months of the year are the rainy season in Hoi An, it is rarely sunny, heavy rain and sometimes flooding. Visitors to Hoi An this season should prepare appropriate clothing, avoid health being affected and be ready to live with floods.
Spy Huang
Photo: Dan Tri, Vnn, Youth