Located at an altitude of 2,860 m, Luo Luo peak is considered as the roof of Y Ty, in the village of Phin Ho, Bat Xat district, Lao Cai province. It is also an ideal cloud hunting site.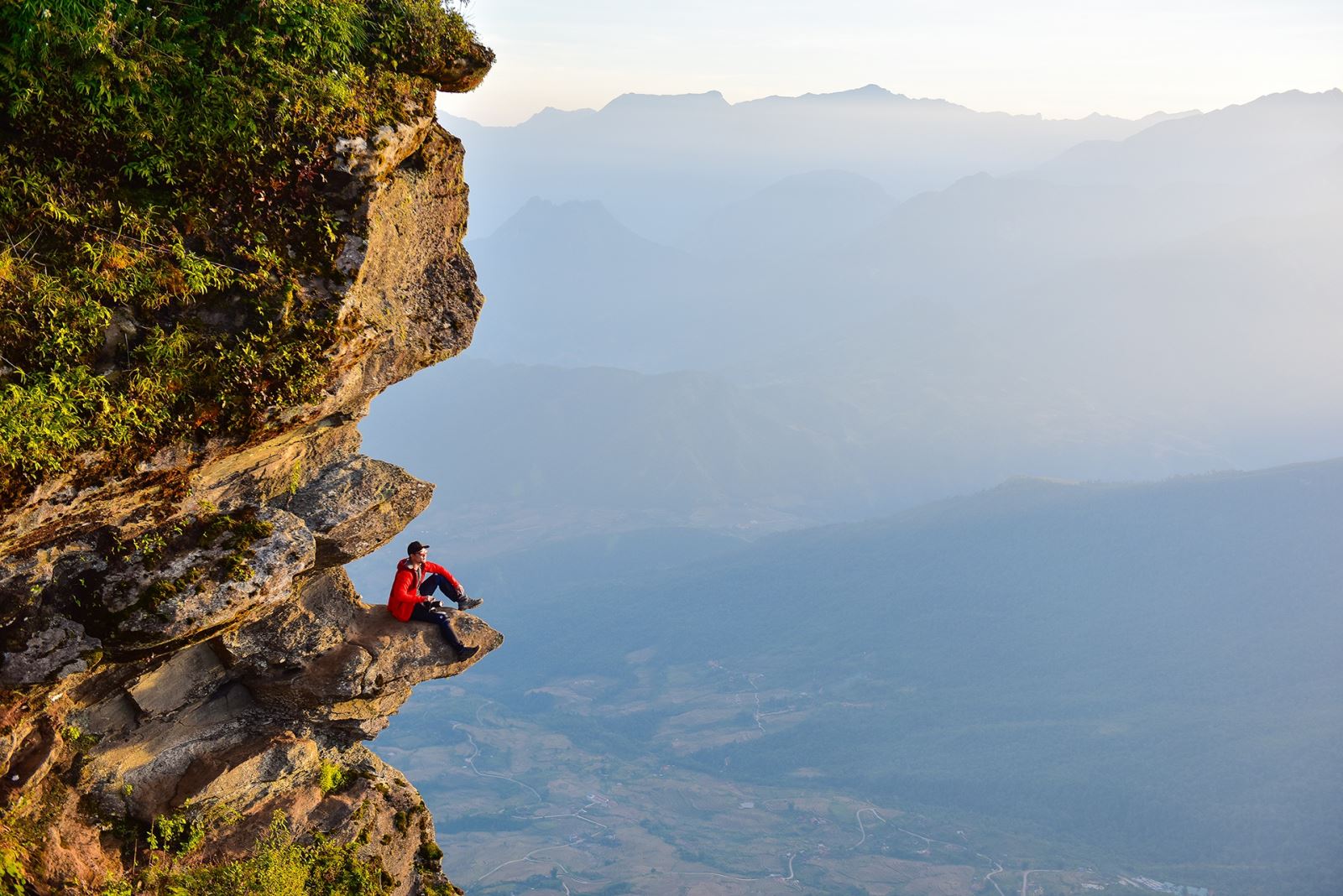 The 1-of-2 virtual living corner of the Lumberjacking trek arc
Muttering - where the sun rises the earliest and goes to bed the latest in YÝ. To put our feet on the roof of YÝ's house, we had to climb a distance of 8 km to the top, which took at least 6 hours. If we wanted to hunt clouds on the top of Luo Luo, we had to climb the mountain in the afternoon and sleep overnight on the top so that the next morning we would get up early to catch the dawn, watching the white clouds fly.
The journey to conquer Lao Tam peak, you will experience the landscape, extremely interesting terrain, from the burning grass hills on the halfway point of the mountain, the green fern forest, the bamboo forest is dense, the cardamom forest, the mountain forest, the red leaf forest,... It forms a colorful natural picture.
It is said that there must be two stones to be able to ignite fire, and there must be teamwork, cooperation can achieve great things. In times of fatigue when conquering the peaks, I still see people around me sharing each cake, water bottle, medicine and medicine. Unfortunately, someone was injured, walked slowly, someone stayed with Porter to take him home...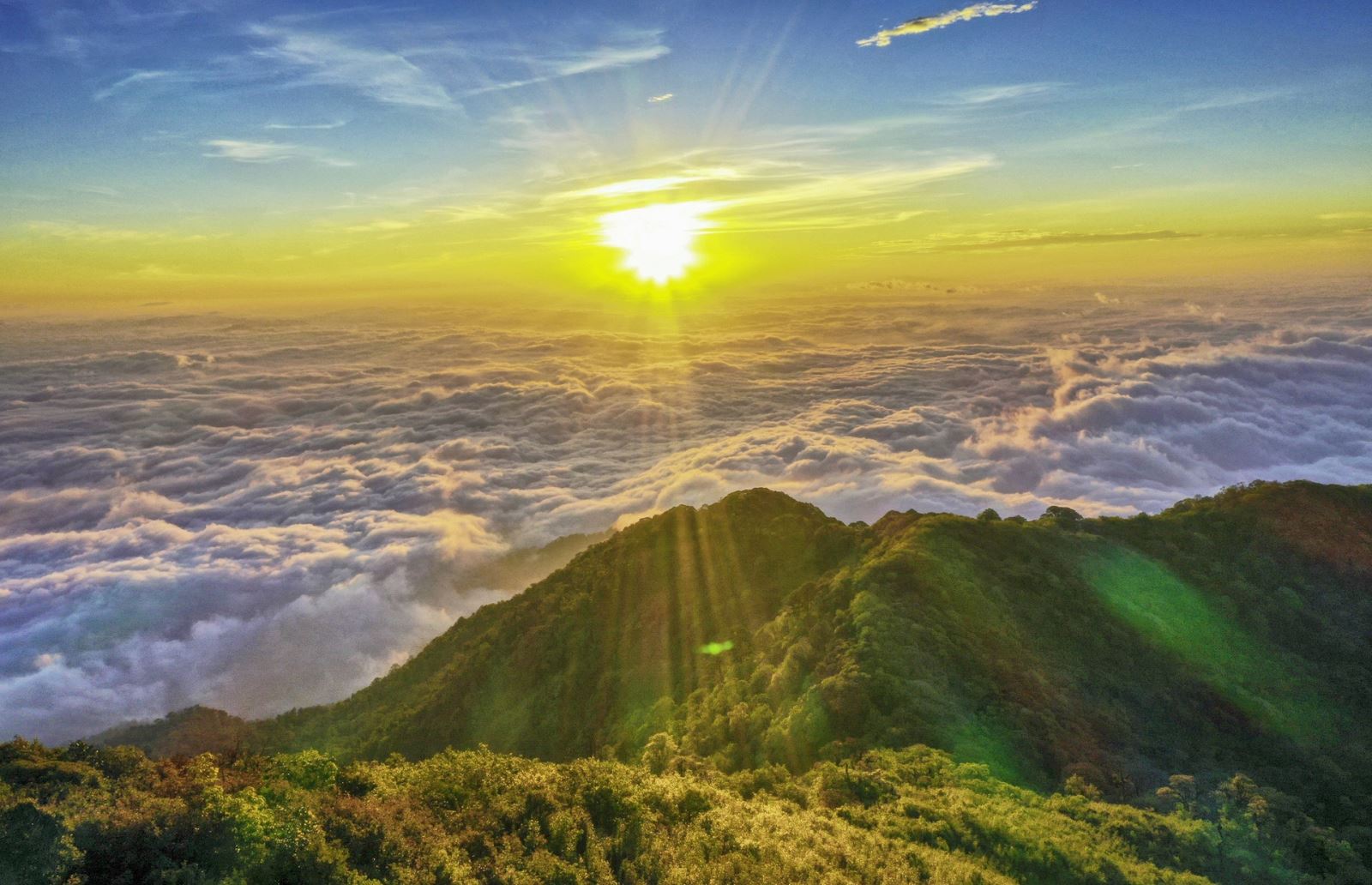 Floating sea of clouds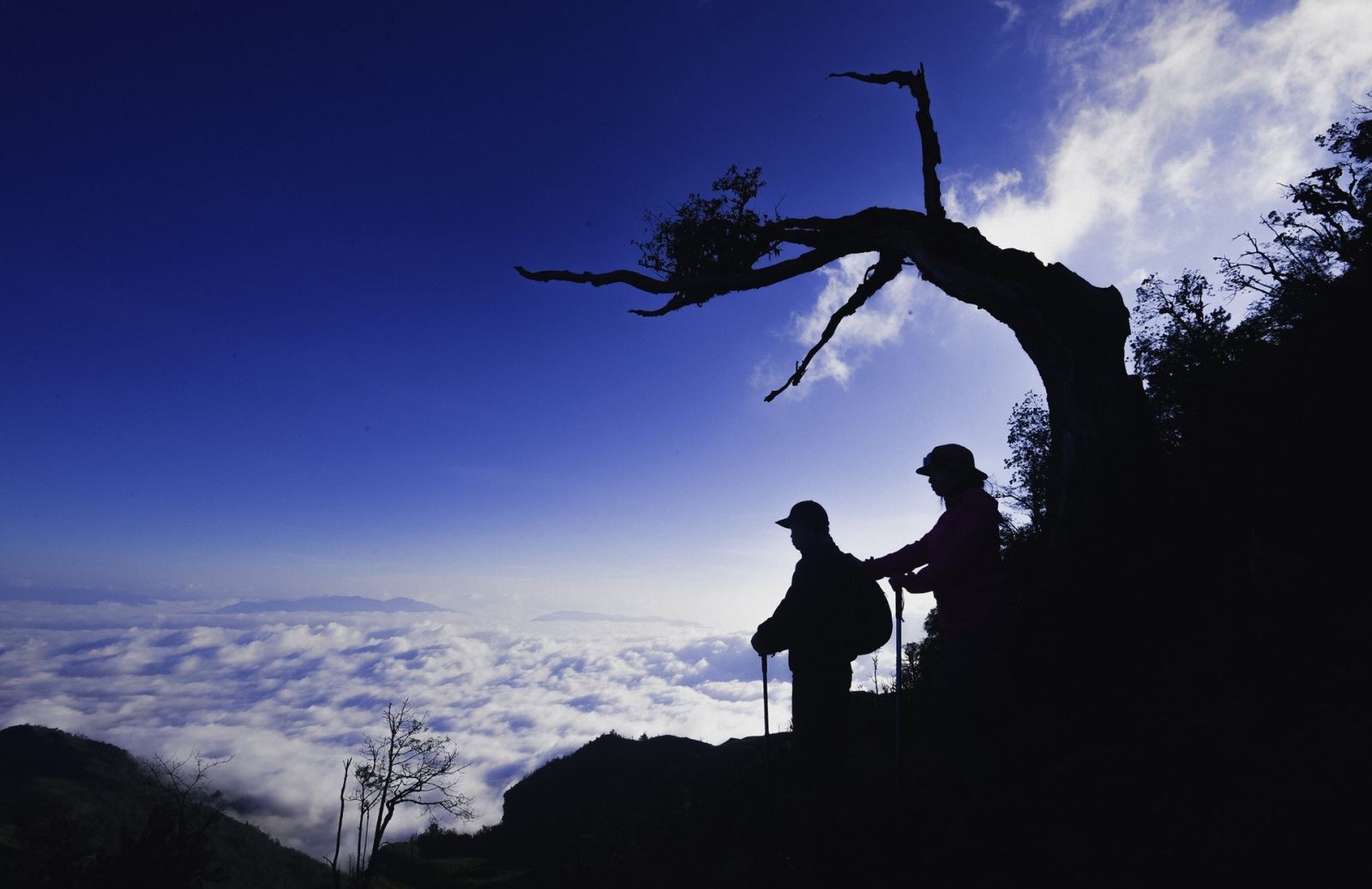 The best time to conquer the Lumber is from October to April next year.
Migration guide
From Sapa (Lao Cai), people have to travel about 80km to get to YÝ, the total time traveled by motorbike takes about 4 hours. From YÝ, continue to ride a motorbike to the vegetable farm at the foot of Luo Luo Mountain, this is also where your cloud hunting journey begins.
On average, it will take you about 5 hours to climb to the top of the mountain, but it depends on the health of each person. The total distance to conquer the top of The Luoi Mountain is about 16km long, although not too difficult but also requires you endurance. In particular, Luo Luong peak is known as the place where the sun rises the earliest YÝ (about 5h - 5:30 a.m.), so what is more than when immersed in the light in the wild mountains and forests.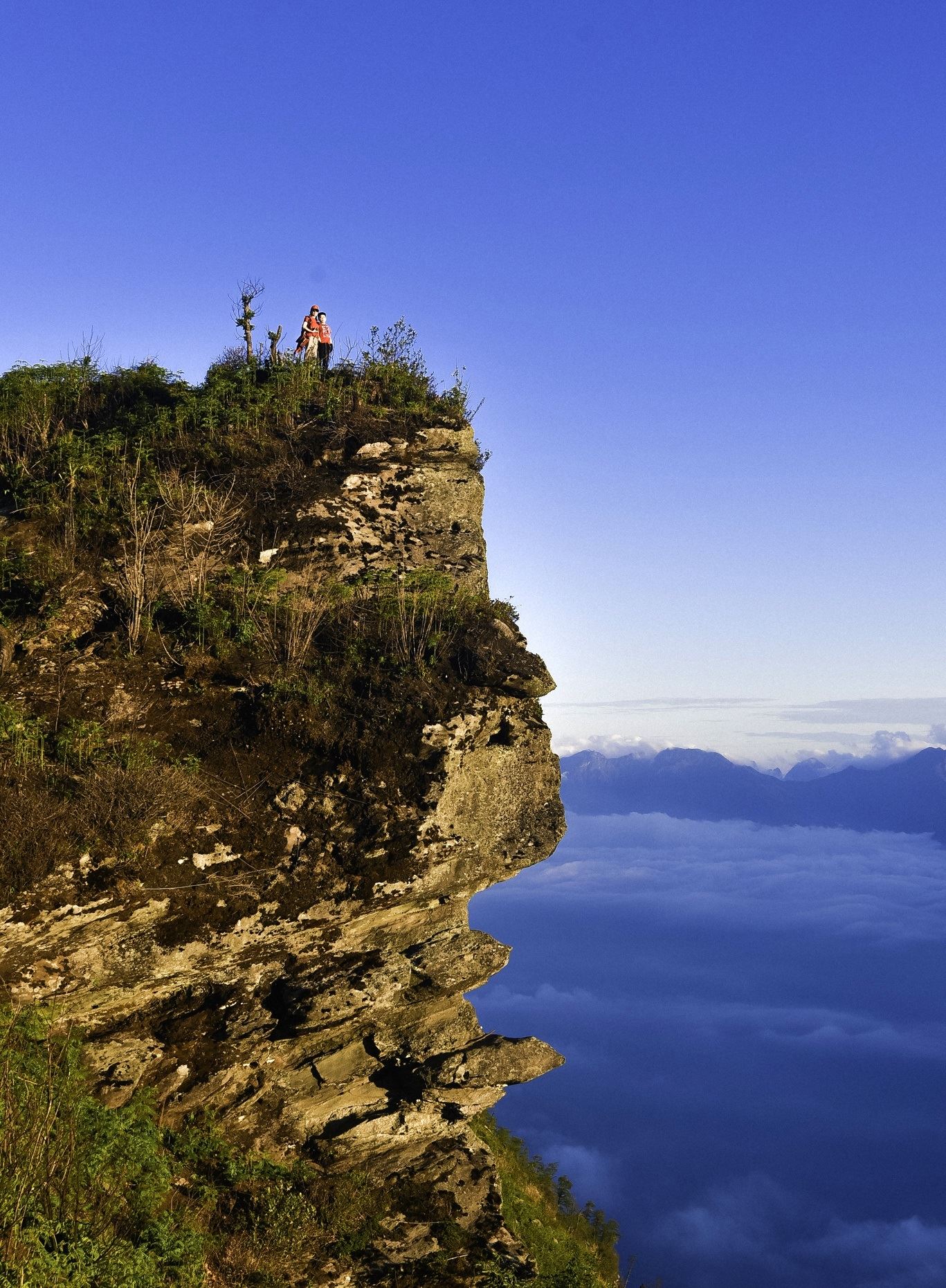 This natural masterpiece is the place to "produce" the most beautiful virtual life moments.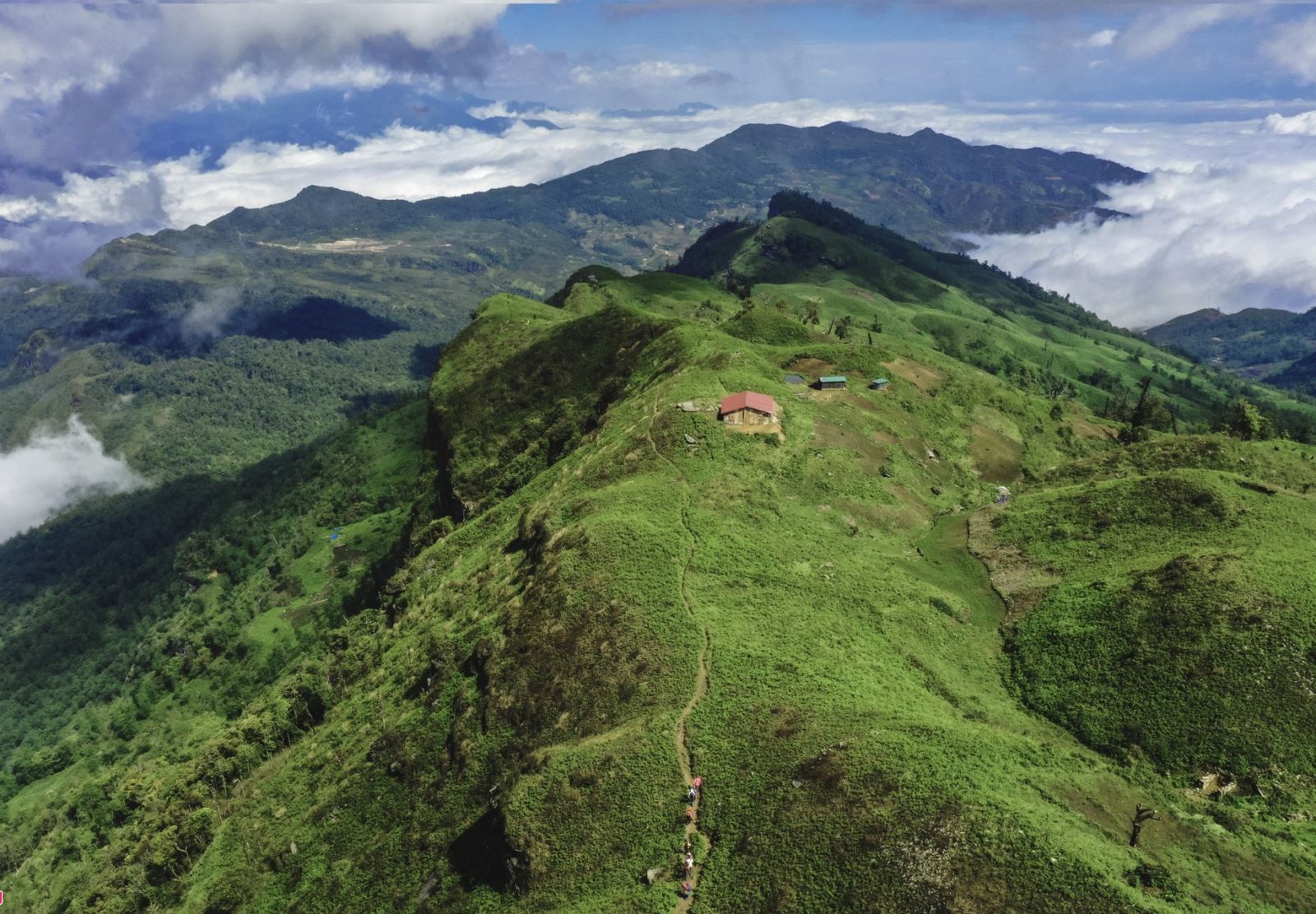 Coming to Lumbering
The cost of climbing The Mountain
Not as expensive as traveling to Da Lat or Da Nang but coming to this pristine, peaceful northwest land, you will experience "away from the city's smog", immersed in the nature of the mountains and forests. And the cost of traveling is also extremely cheap, here are the necessary costs for the trip that you can refer to:
• Bus fare from Hanoi – Lao Cai: 500,000 / person (return ticket)
• Motorbike rent: 300,000/2 people/car
Porter rent: $500,000 per porter
• Food: 400,000 per person (including lunch, snacks and shack breaks)
• Money incurred: VND 100,000
Total reference cost is about: 1,200,000 - 1,500,000 VND depending on the number of people going
More information
• Location: Phin Ho Village, Y Ty Commune, Bat Xat District, Lao Cai Province
• Coordinates: 22.610420◦, 103.686535◦
• Altitude: 2,862m
• Difficulty: Medium
• Time by: 2 days 1 night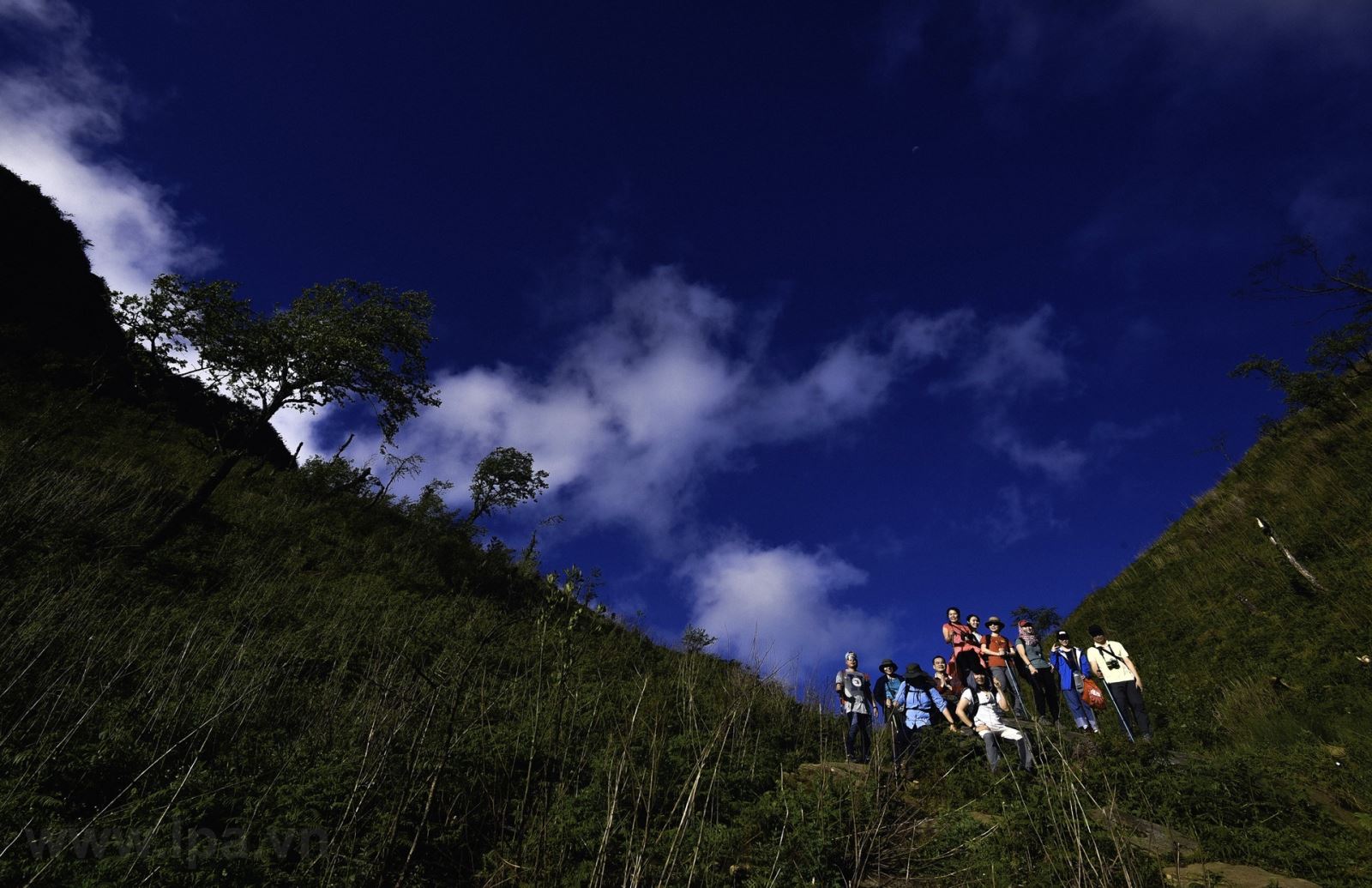 Photo by Lekima Hung