Sailing on the Nho Que River is a must-try experience when coming to Ha Giang. The boat tour time is about 30 minutes. But if you want to linger to see the scenery longer, visitors can choose riverside camping, can both admire the beautiful scenery of Tu San Alley, and enjoy delicious food.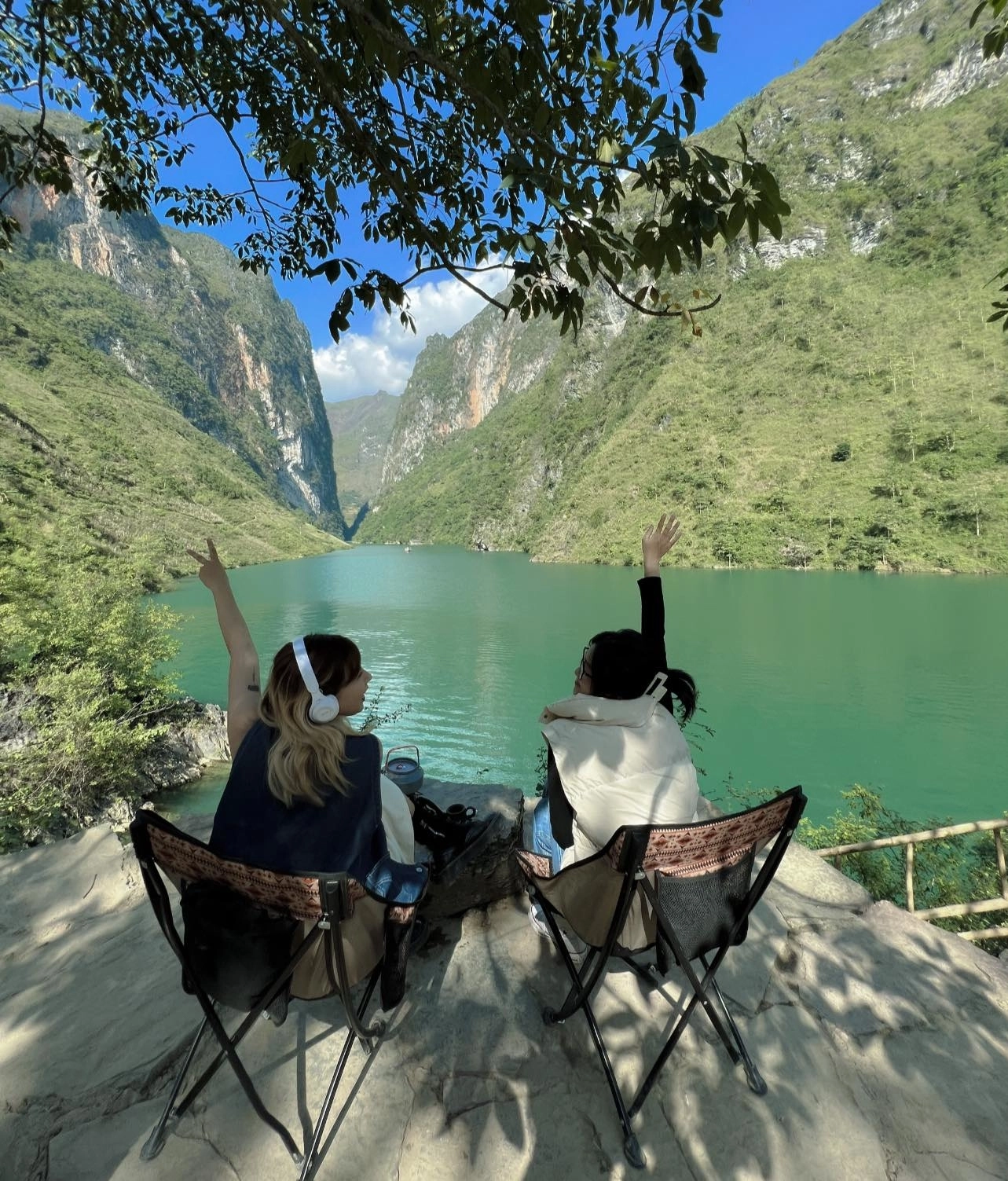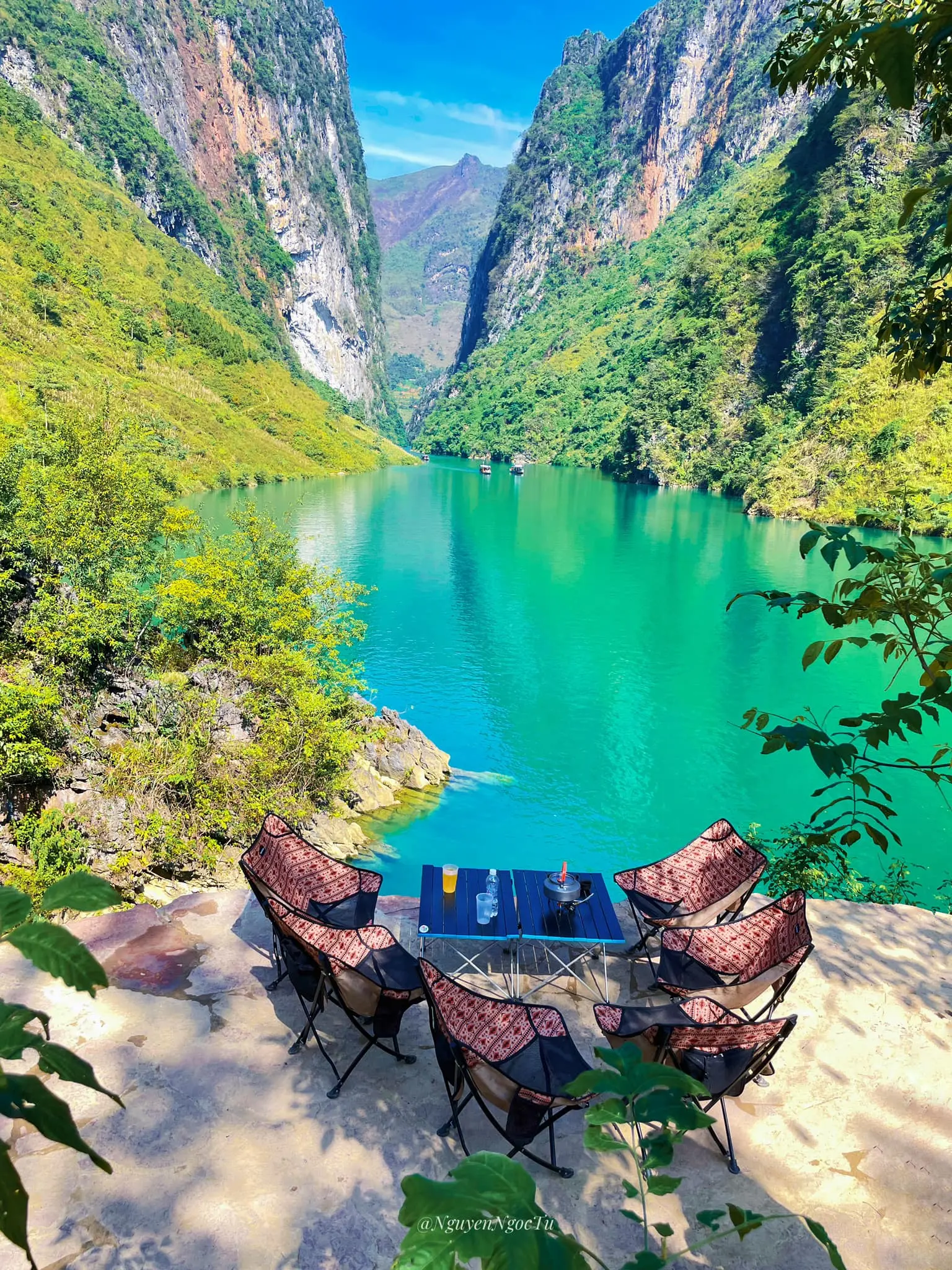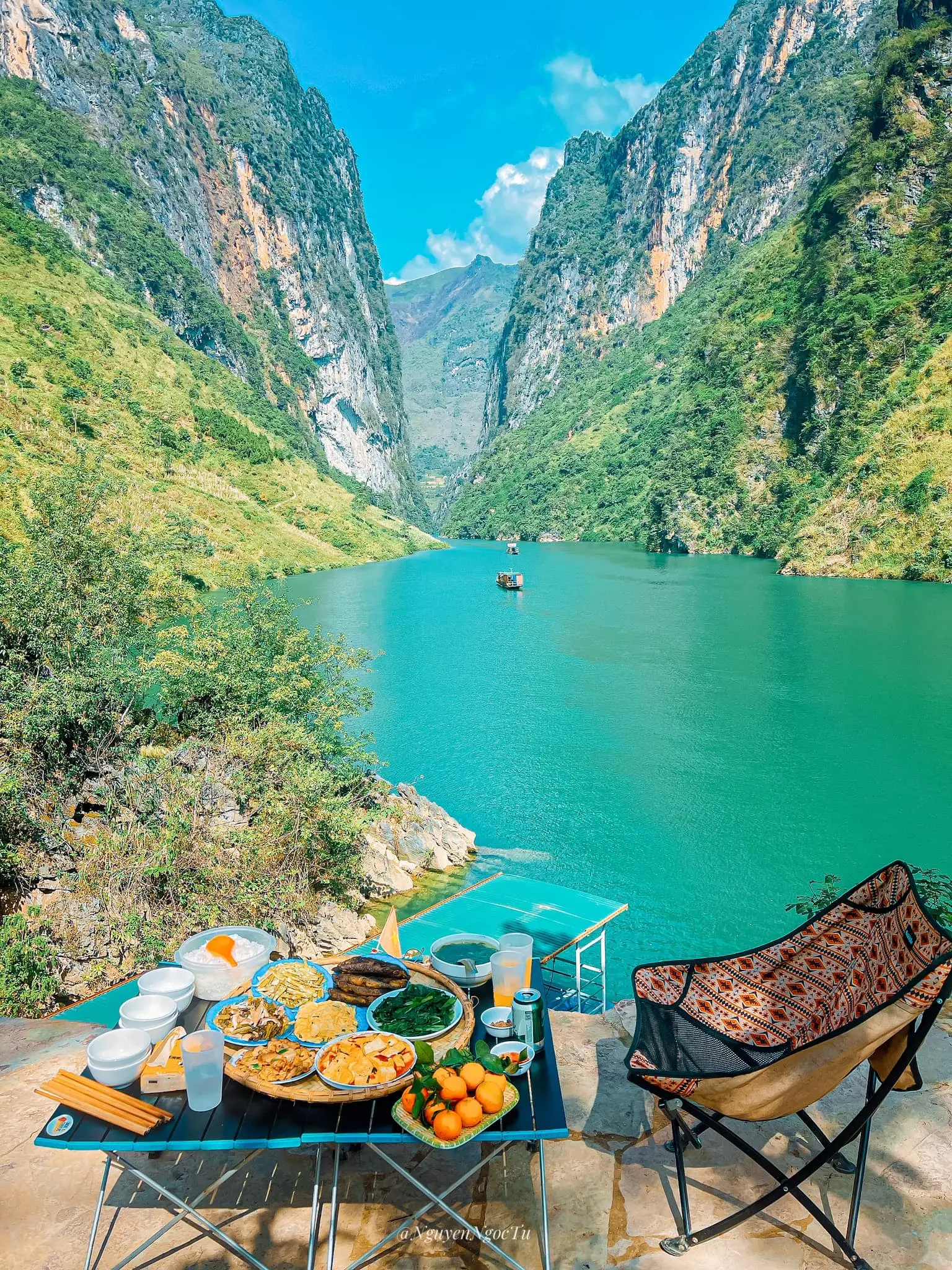 The campsite is still quite new, so tickets are not charged, visitors just need to call ahead to book food services or rent camping tents. When using the service here, the owner of this area also allows boats for visitors to return to the port.
Riverside camping service is quite new in Ha Giang, not known by many tourists. This location allows guests to stay overnight. The camp rent is 300,000 VND per double camp, with toilets and water heaters quite convenient. In the evening, the campsite lights up. In the morning, visitors can experience the feeling of waking up in the middle of the mountains, opening their eyes is a 'million dollar view' with the Nho Que River and Tu San Alley right in front of them. If there is no need, you can also book camping and day dining. The menu includes hot pot or grilled dishes, the price per set is about 250,000 VND per person.
Follow the Star