One of the most popular tourist destinations, Ha Giang is famed for its rocky plateau covered in pink buckwheat flowers all over. Its peaceful villages are set against the background of terraced rice fields and lined with zig zagged pathways. The following 3 resorts and homestays we recommend are a sanctuary from the city, each unique with its own features for you to sink your toes into nature and immerse yourself in Vietnamese culture.
P'apiu
P'apiu is a beautiful resort nestled in the dense mountains and forests in Bac Bieu village, Yen Dinh commune, Bac Me district, Ha Giang province.
Since its establishment, P'apiu Resort has carved its own name and reputation among travel enthusiasts due to its impressive space and quality resort services. Despite it not being so far from Ha Giang's city centre, P'apiu still manages to pose a quiet cocoon away from the hustle and bustle of a city. It also doesn't hurt that the resort is framed by tall mountains and untouchable blue skies.
The resort's architecture manages to integrate the traditional beauties of the Dao ethnic group with the sophistication and class of a modern luxury resort. One of its defining features only available at P'apiu is its hand painted multi-coloured brocade street, the longest one in Vietnam.
Guests have three room design options to book from - The Mellow, Layla Qays and The Fluffy rooms. Each of them feature a unique love story that will surely leave an impression on guests lucky enough to stay there. There are also numerous interesting amenities available, including an outdoor jacuzzi, foot massages, zipline, etc…
Read more details about P'apiu Resort Ha Giang here.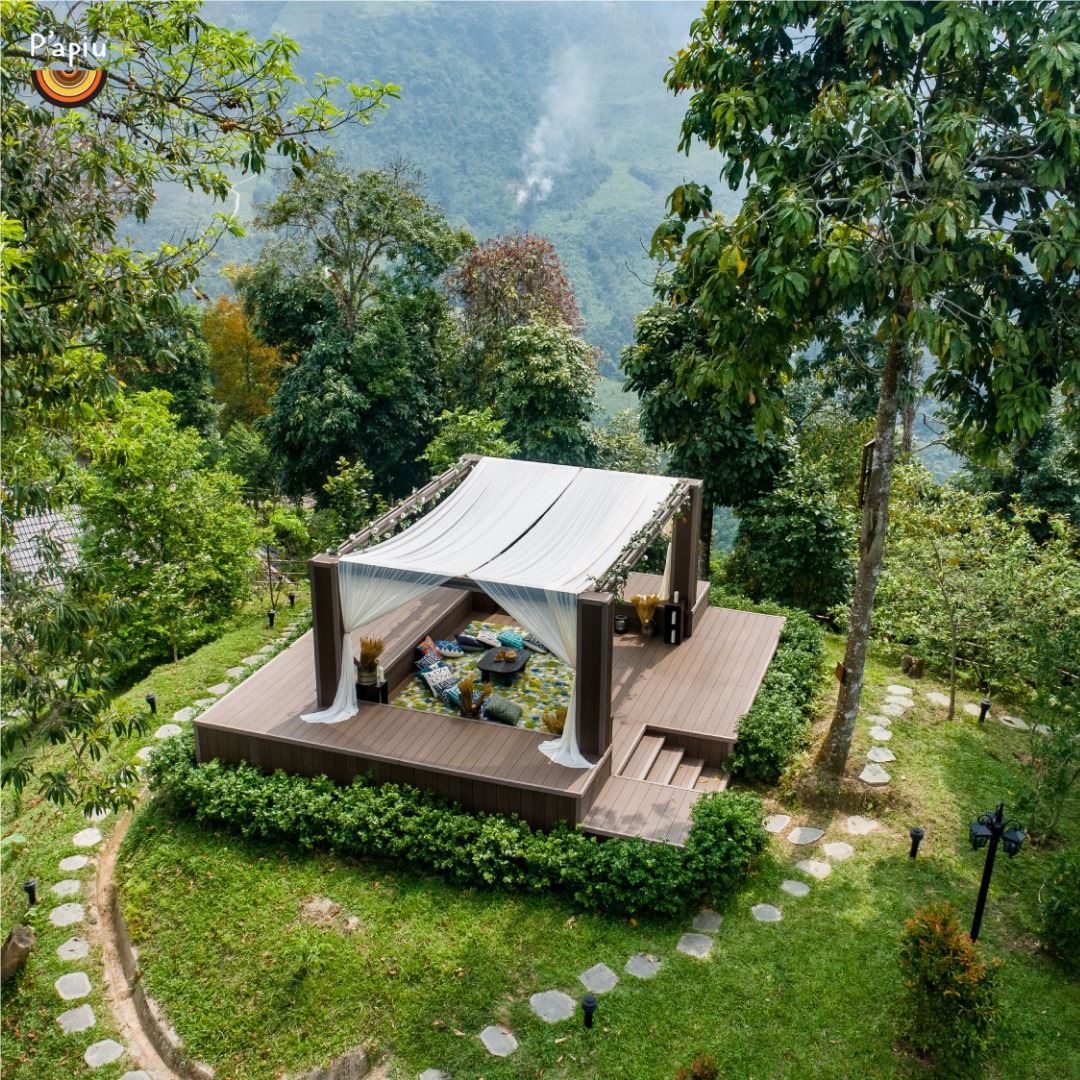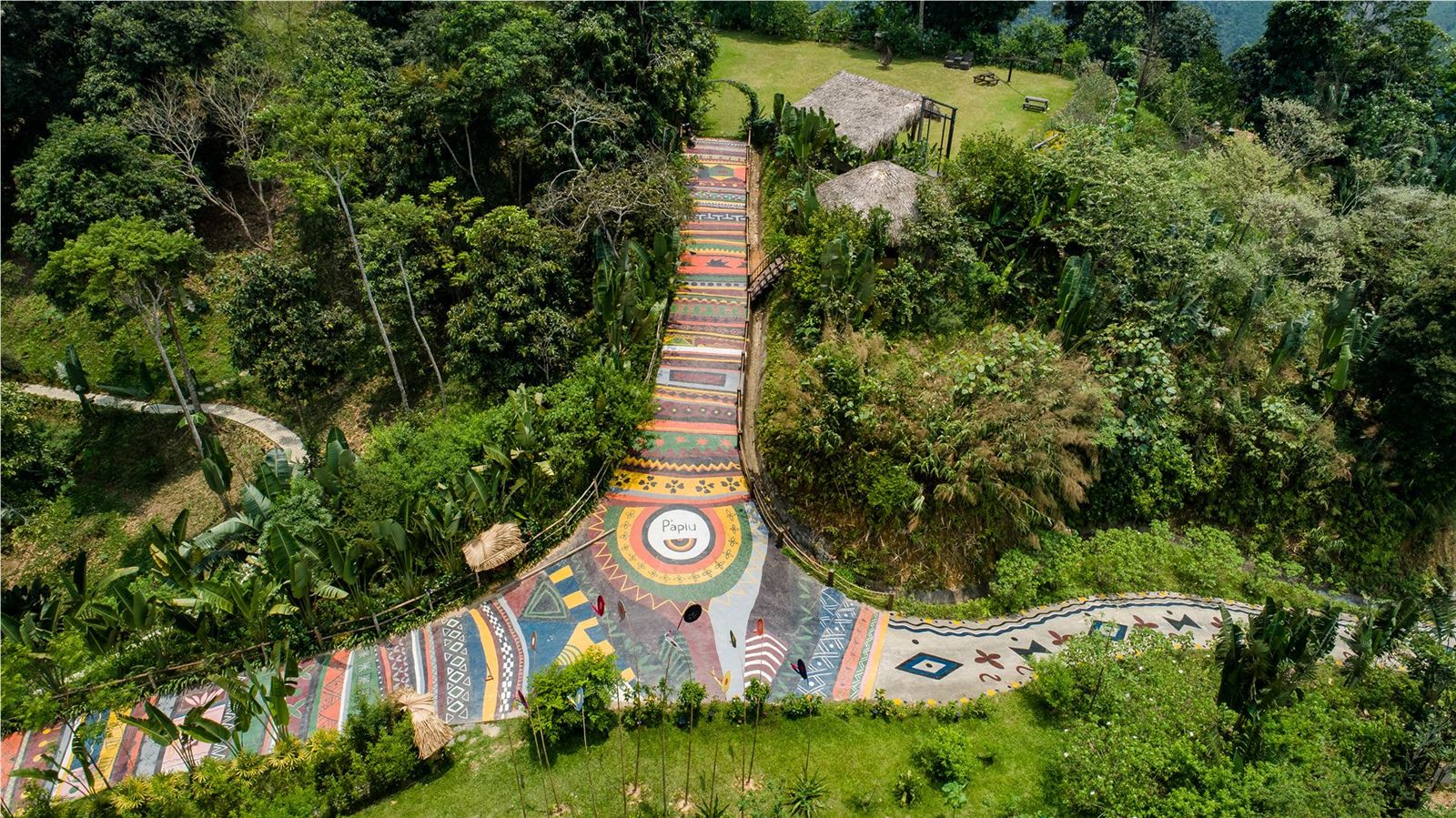 Dao Lodge Homestay
Dao Lodge Homestay is found in the heart of the Dao ethnic group's Nam Dam village in Quan Ba commune. The homestay is a reminder of old traditions still alive in today's ever changing modern world, carrying with it the quiet and idyllic atmosphere of familiar Northwest mountains and its bushy forests.
Upon arrival at the homestay, guests will room in a simple rustic stilt house, decorated with small wooden tables and chairs on the porch, providing a sure to be tranquil stay. Traditional colours prevail throughout the architecture, found in warm terracotta walls, understated yellow lamps, and a soft bed that ensures a smooth and deep sleep.
Read more details about the Dao Lodge Homestay here.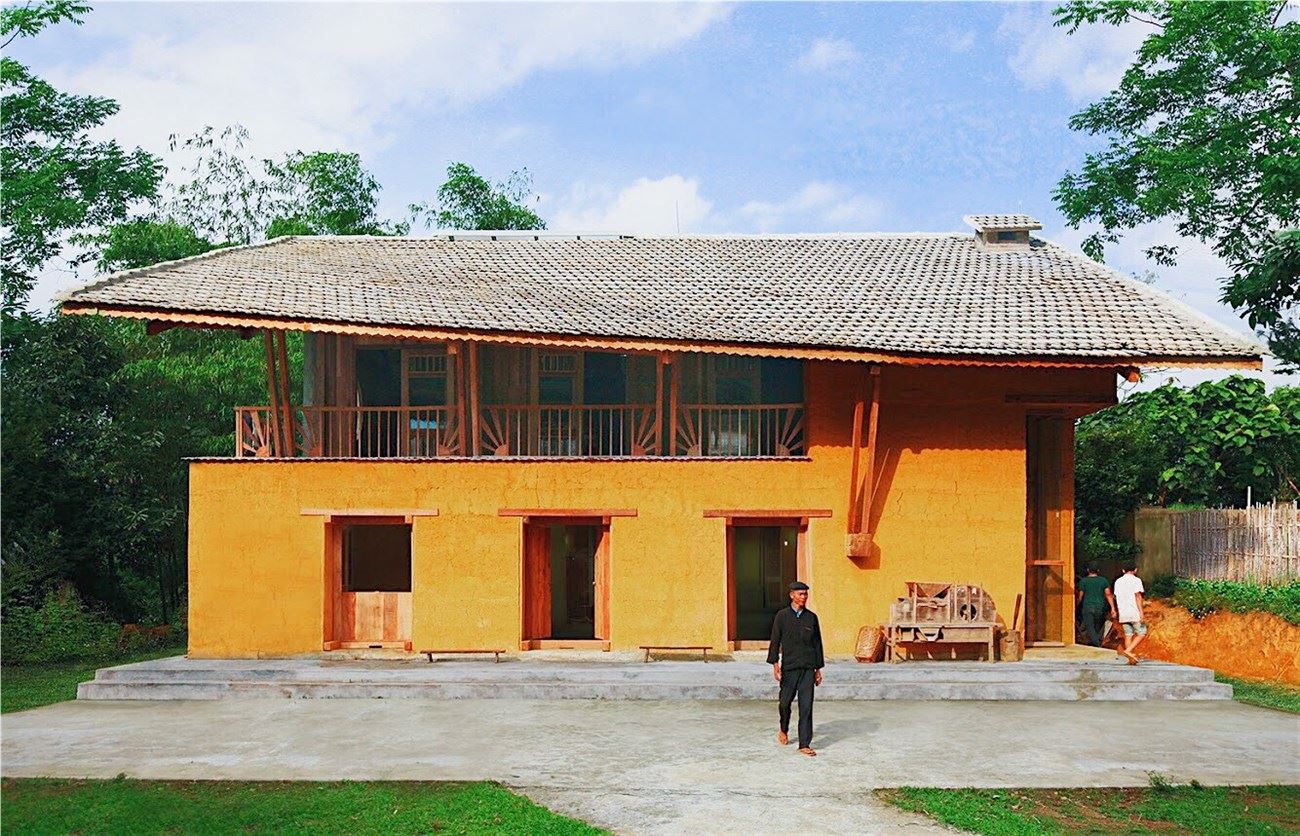 Hoang Su Phi Lodge
Should you decide to visit the famous terraced fields of Hoang Su Phi, its namesake lodge will be a worthy place for a real local experience. Its rustic interior provides a simple getaway from the city that is only highlighted by the beauty of its surrounding hillsides and winding mountain backs.
The Hoang Su Phi Lodge is designed as a relaxing resort that is mindful of preserving, maintaining and developing the cultural identities of the Red Dao ethnic people. The dorm rooms and 12 bungalows available at the lodge are all made from bamboo, cork, wood and thatch. Each bungalow is accompanied with 2 or more attached balconies that overlook the property's garden and surrounding terraced rice fields. Just by opening the door of the room, guests will feel the gust of fresh, cooling air, and immerse themselves in the relaxing sound of streams and chirping birds in the early morning.
The Lodge also sports a large infinity pool, Red Dao medicinal herb bath services and a restaurant that specialises in local Ha Giang cuisine.
Read more about the Hoang Su Phi Lodge here.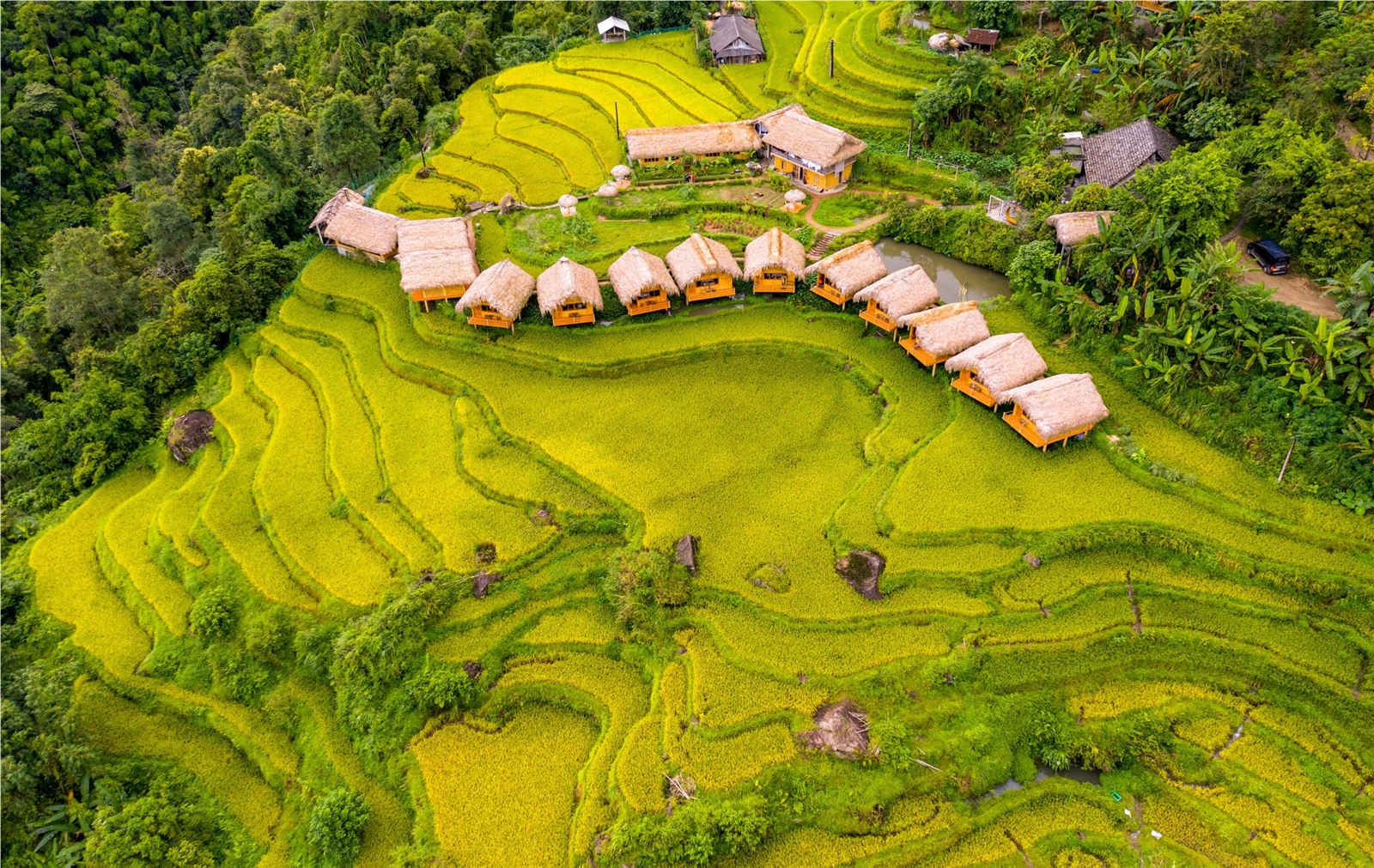 We hope these recommendations have helped you make a satisfactory and exciting choice!