Ta Mahogany Waterfall originates from the top of Hon Ba, where there is an altitude of 1300m above sea level. Hon Ba is located quite high in Khanh Hoa, so it often rains here. Thanks to that, the water in Ta Mahogany waterfall almost never runs dry and flows all year round. Due to the shape of the waterfall looking from a distance like a white ivory standing out on the brown color of the rock, the blue of the mountains and forests, Ta Mau Waterfall was previously called Ivory Waterfall. Later, because the flow of the waterfall merged with the Ta Mau stream, it was called Ta Mau waterfall.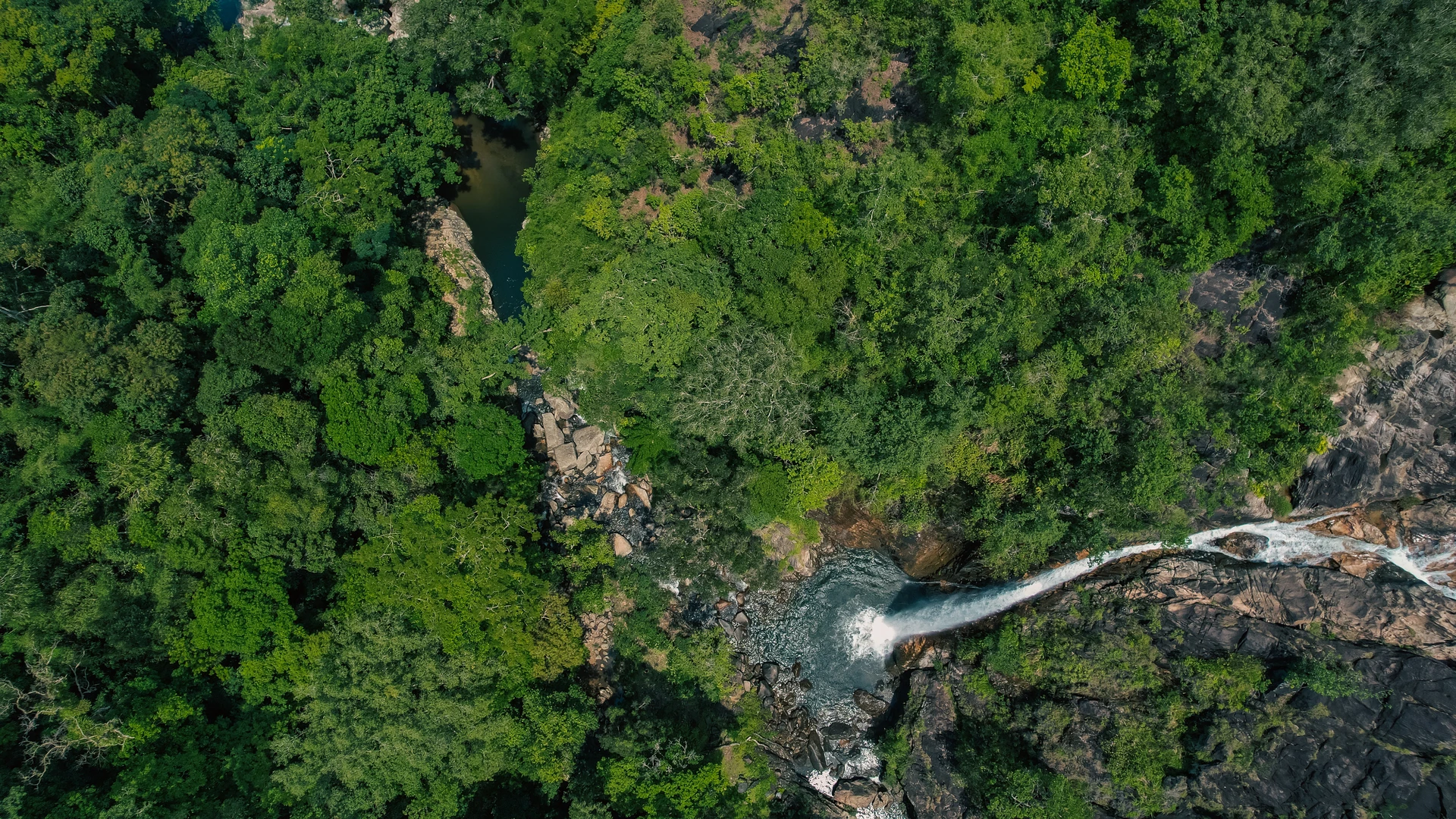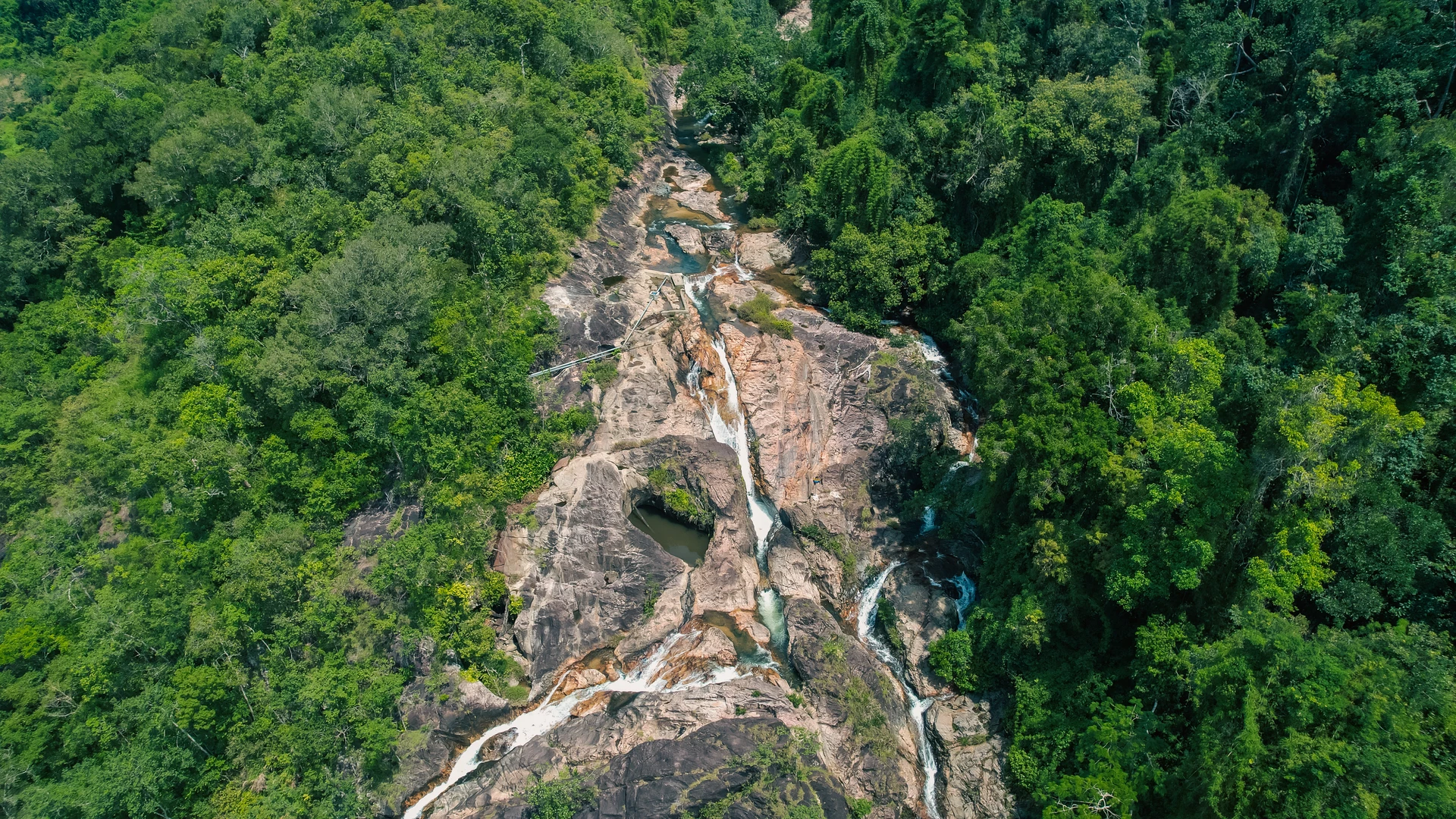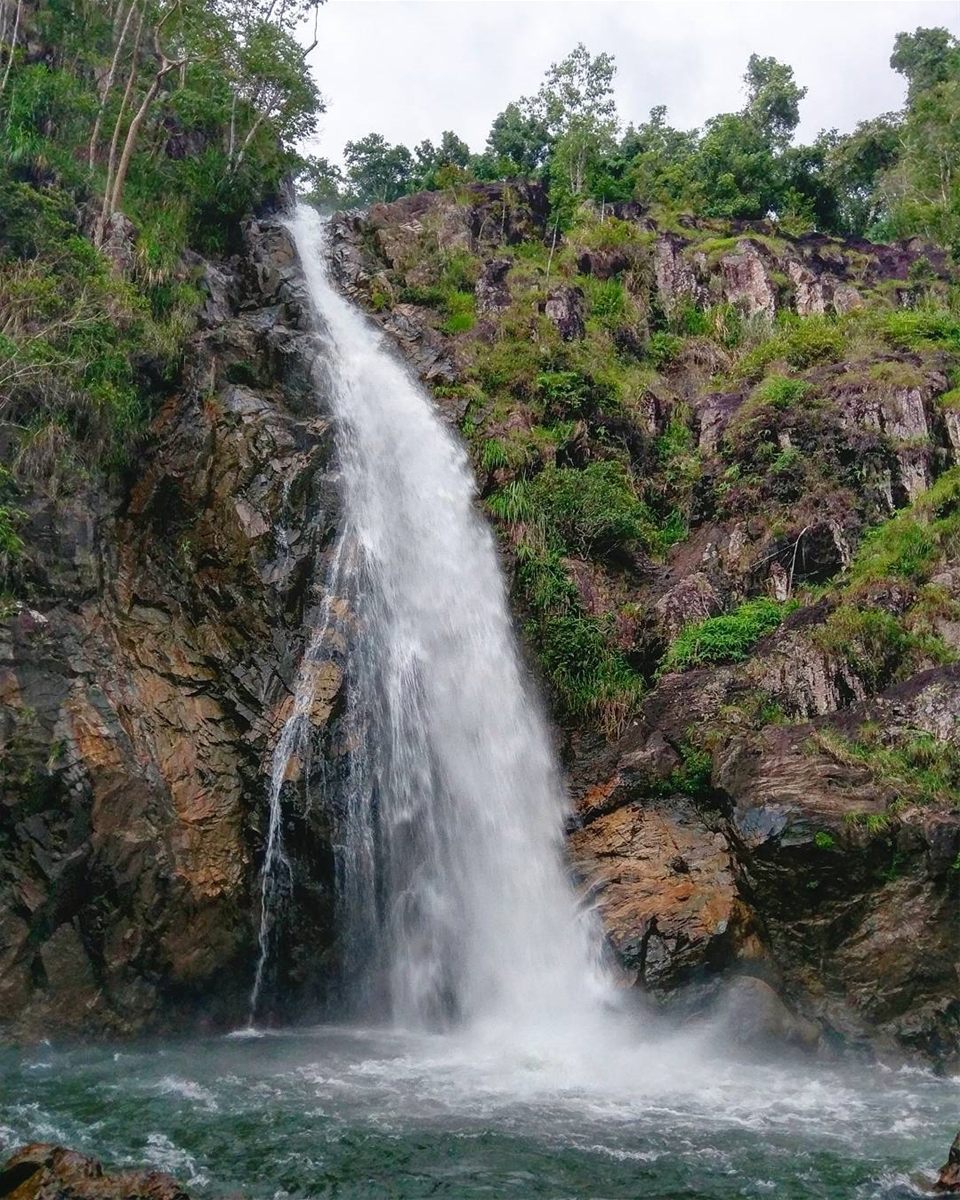 Due to the location of the waterfall in the forest, any visitor must walk more than 200m from the entrance. Although only 200m walk to reach the waterfall, this is quite a challenging journey because this place still retains its pristine look, the path crosses the forest with steep sections, slippery rocks. In return, visitors will be immersed in the deep green primeval forest space, the sun's rays shine through each layer of leaves and the wind blowing overhead, signaling a space completely separate from the bustle of daily life.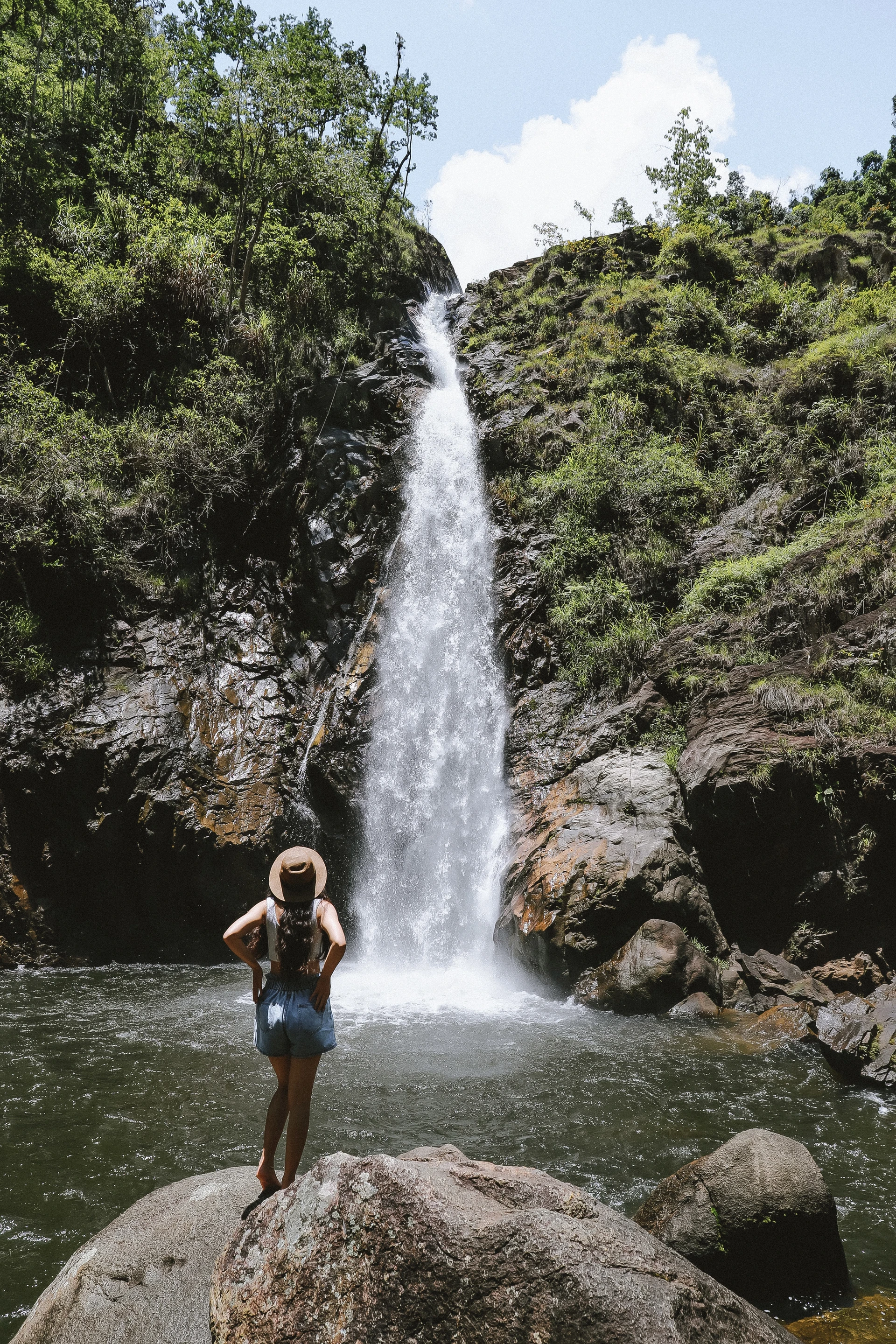 After the trail through the wet stone steps, the foot of Ta Mahogany waterfall appears to make anyone feel overwhelmed. In the midst of the wild thousand, from the rocky block, the water rumbled at a height of more than 40m, throwing white foam into the lake below. The white silk strip woven by nature brings a refreshing feeling of coolness to visitors who are tired.
In contrast to the powerful waterfall above, the lake bed below is nearly 200m wide and extremely gentle. The cool clear water will dispel all summer heat. In the middle of that space, only you are still with the sound of running water, wind and forest birds echoing.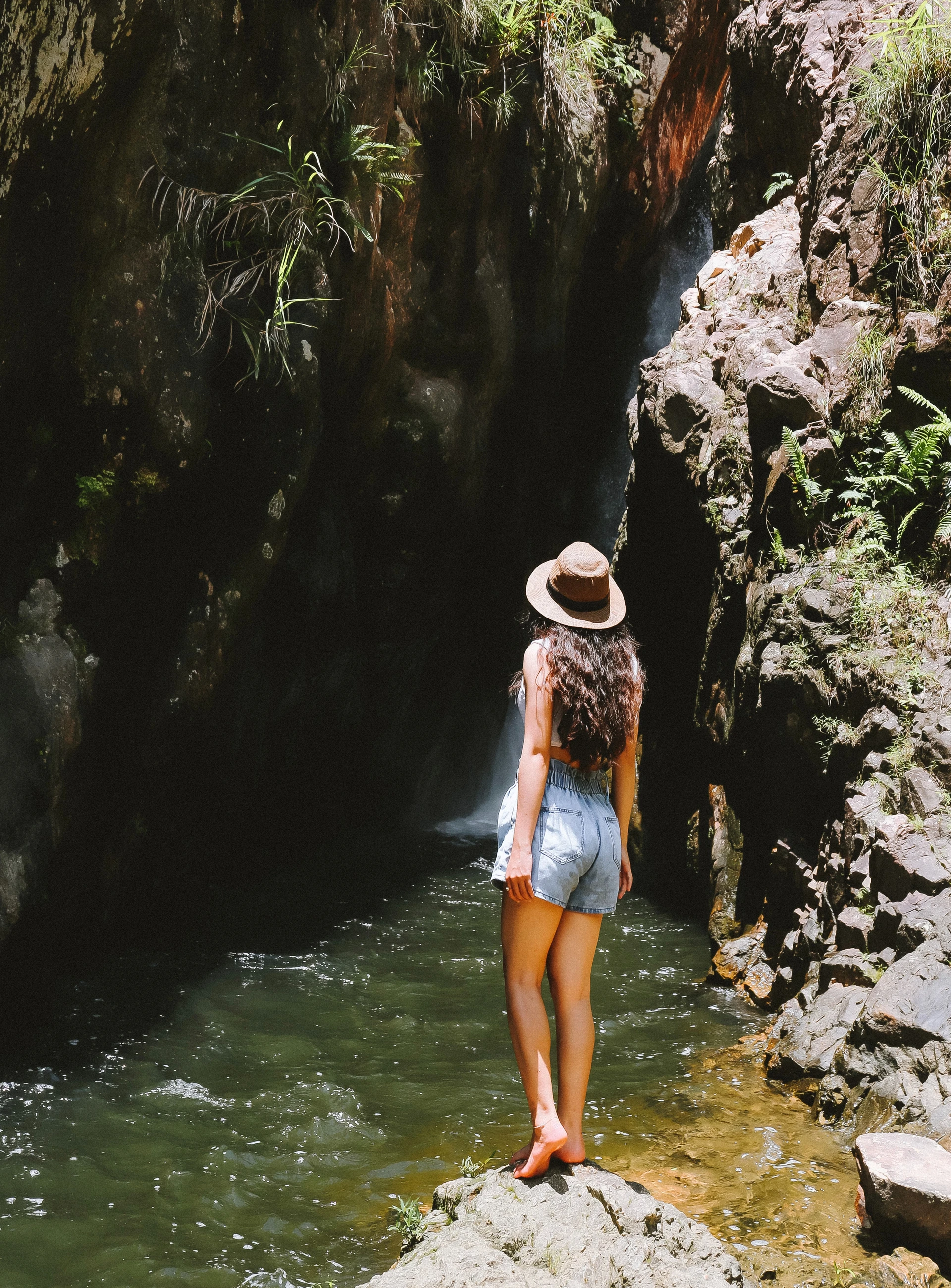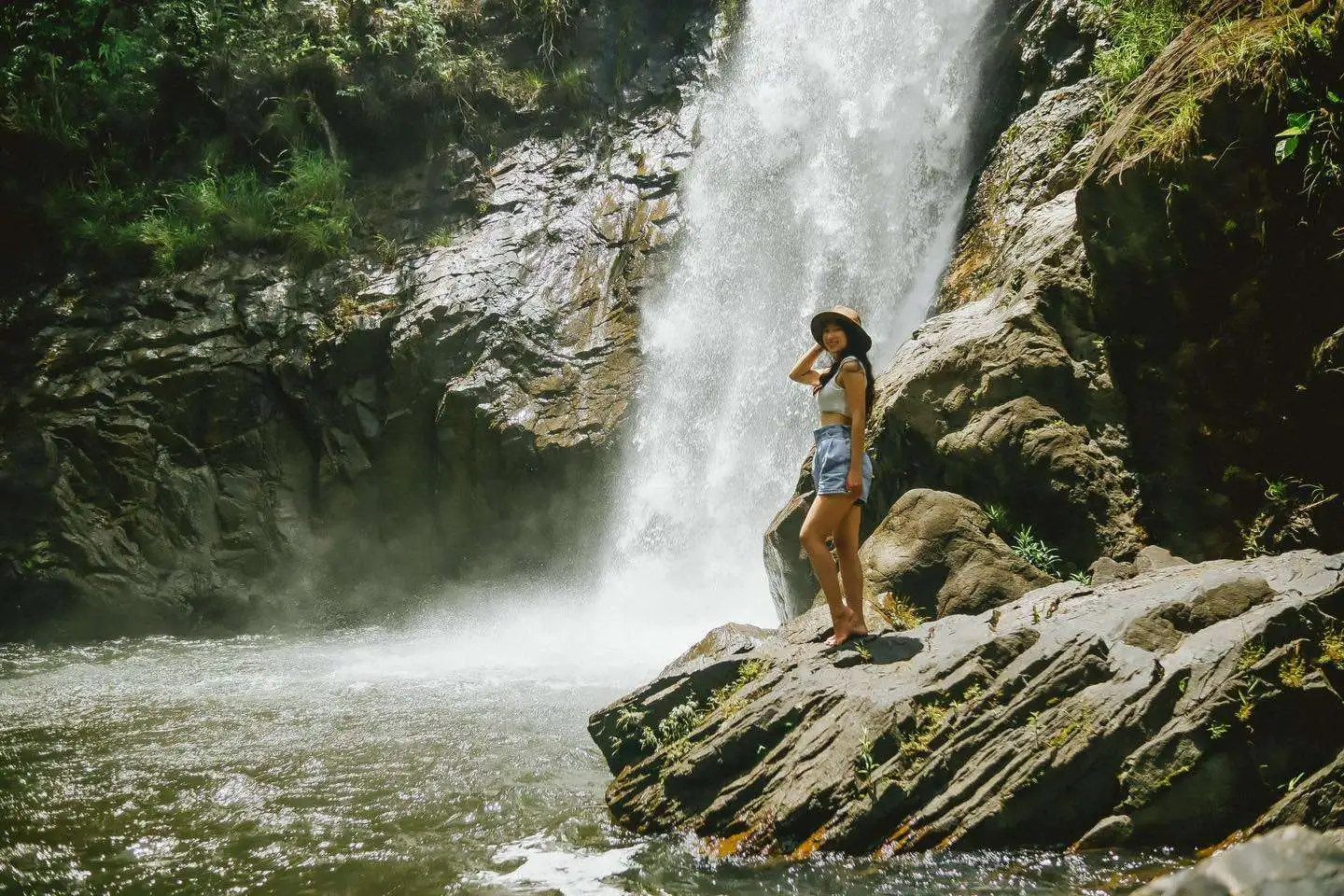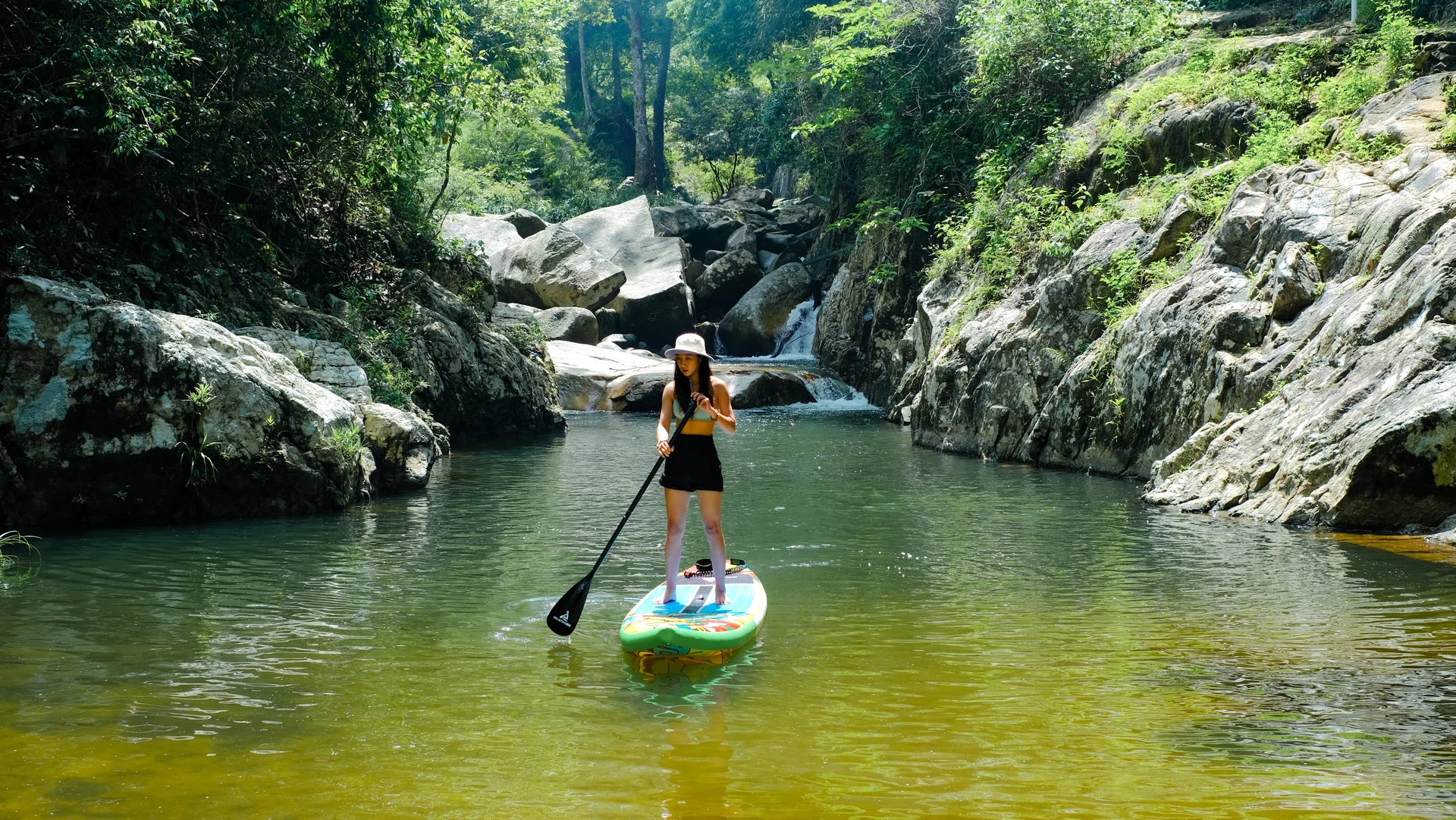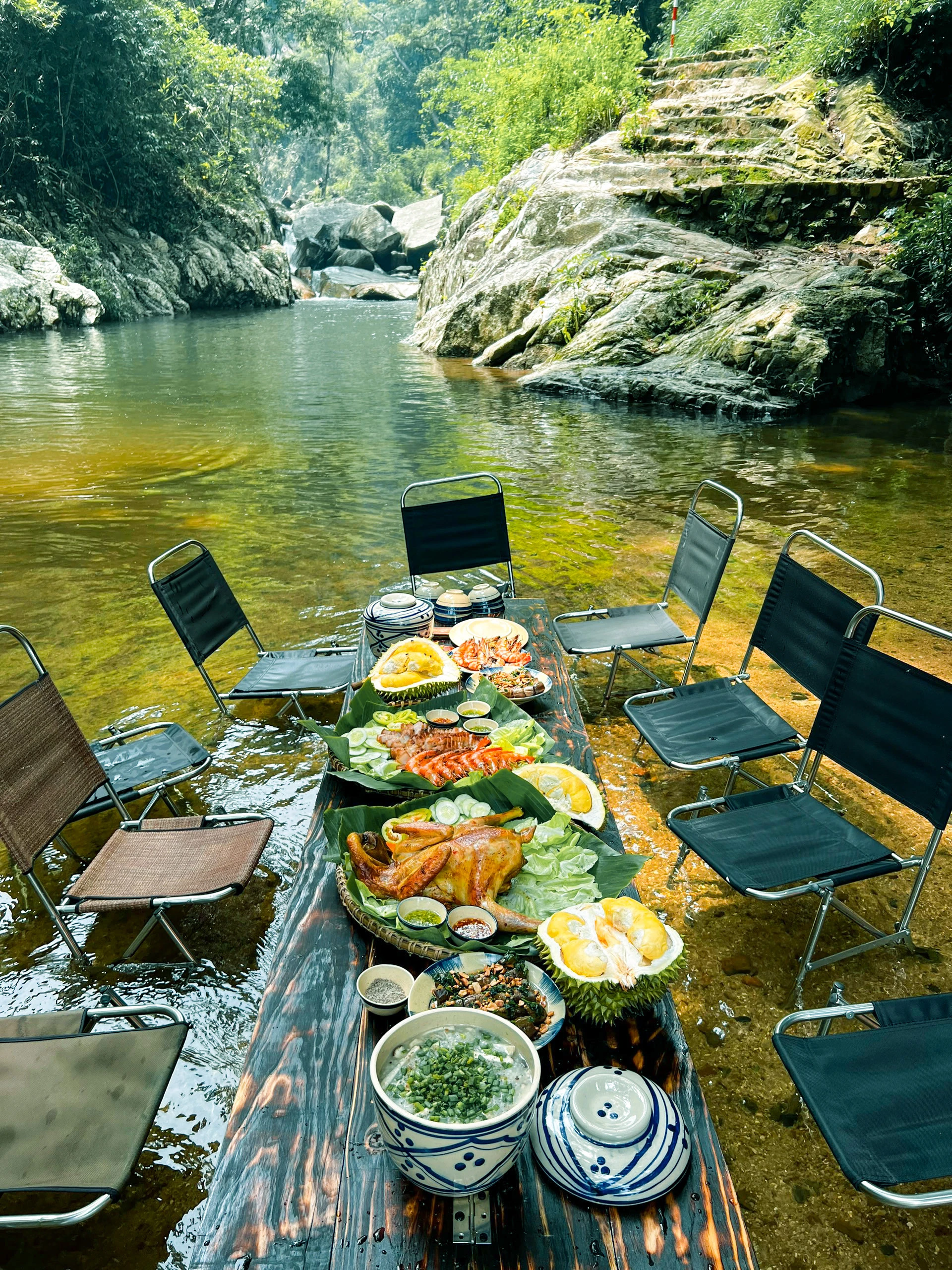 The area downstream of the waterfall is also a very suitable place to "chill", visitors can use SUP paddling services on the tranquil lake, enjoy meals rich in mountains and local cuisine amidst the cool water or learn about the life of the indigenous Raglai people.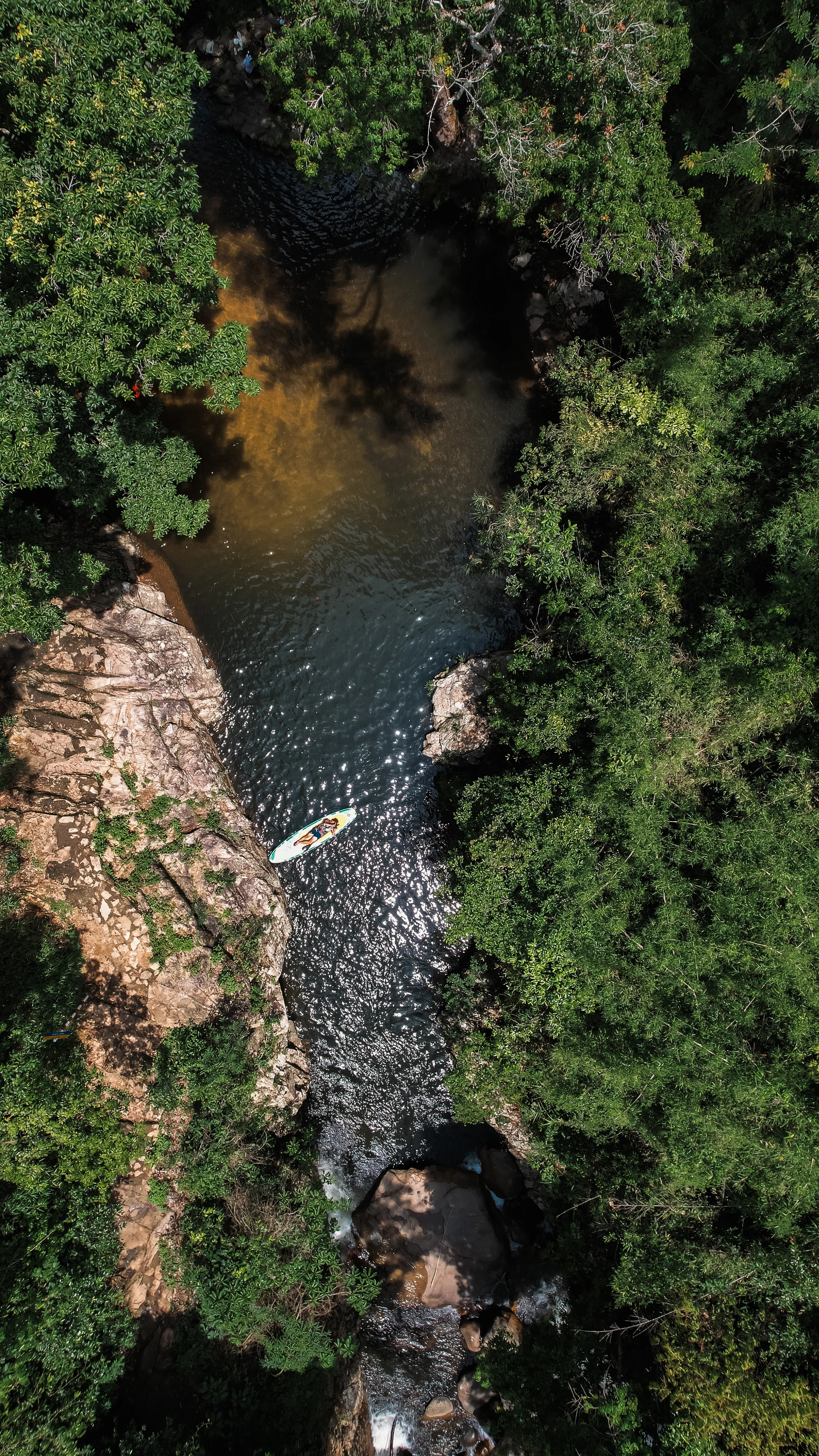 Not a place to invest in tourism and services, but Ta Mahog waterfall is an ideal place to "take each other to escape" from the noise of the city, and let the mind melt into the cool clear silence.
According to Vietnamnet