Mini Beach is located in the south of Hon Mieu Island (or Hon Mieu) – is the closest inhabited island to the mainland compared to other islands in Nha Trang Bay and is quite densely populated, in Tri Nguyen island cluster, Vinh Nguyen ward, Nha Trang city. On the island, there are 3 very famous tourist resorts including: Bai That, Tri Nguyen Aquarium and Mini Beach. With Bai Tranh KDL, you can visit a combination through the form of a 4-island tour or a 3-island tour of Nha Trang, mini beach, you should book a mini beach tour Nha Trang, while Tri Nguyen Aquarium is almost a lot of canoe renters.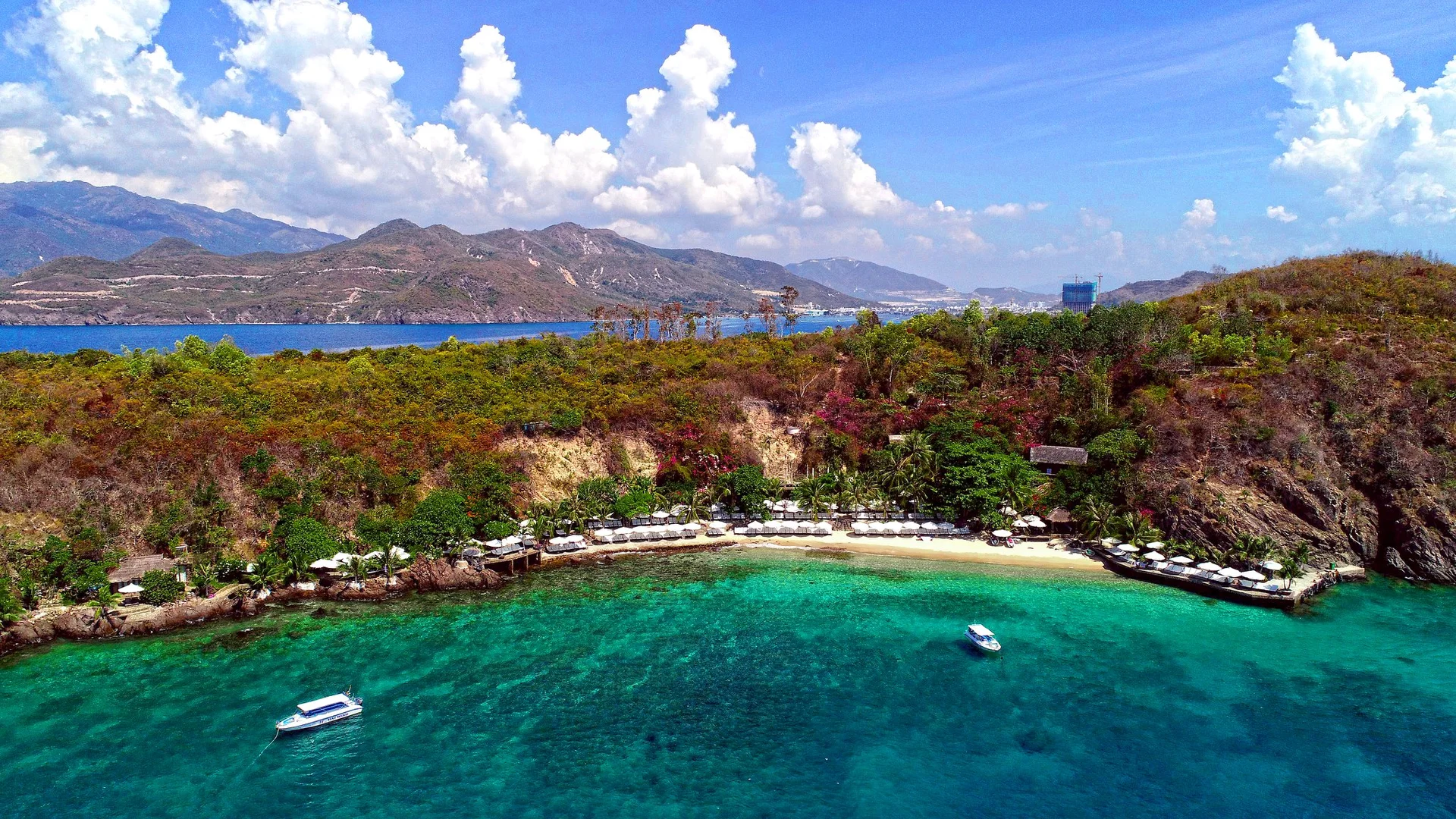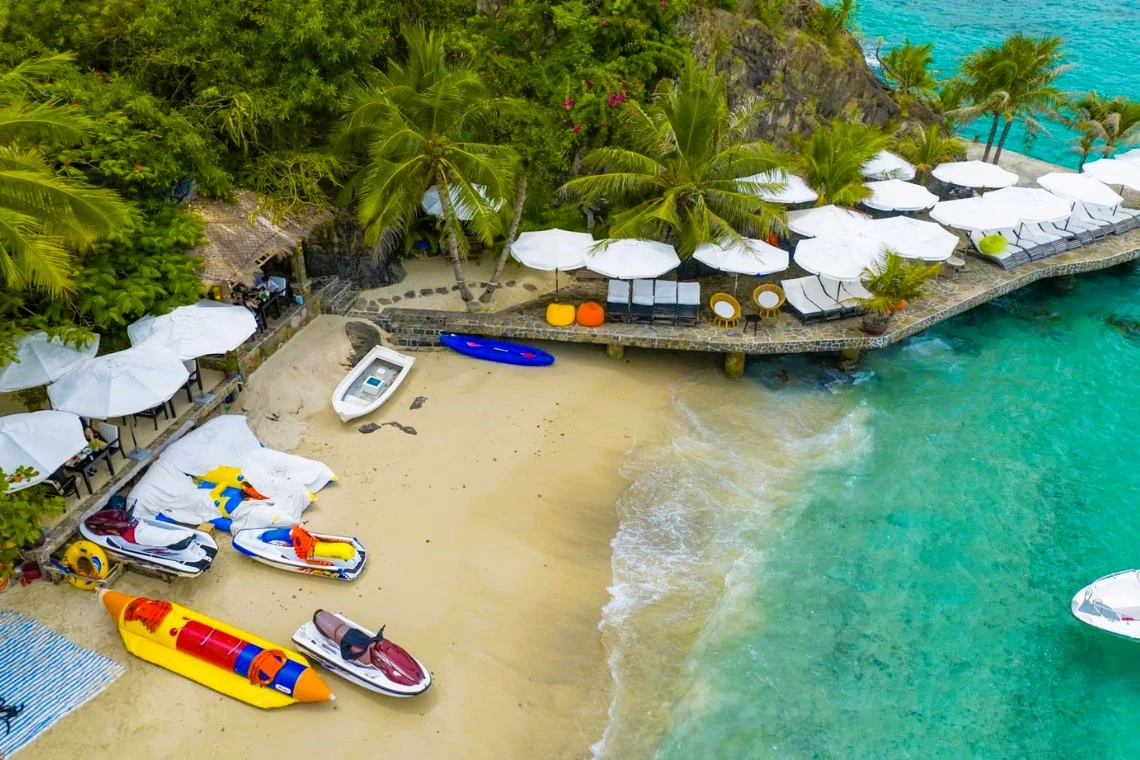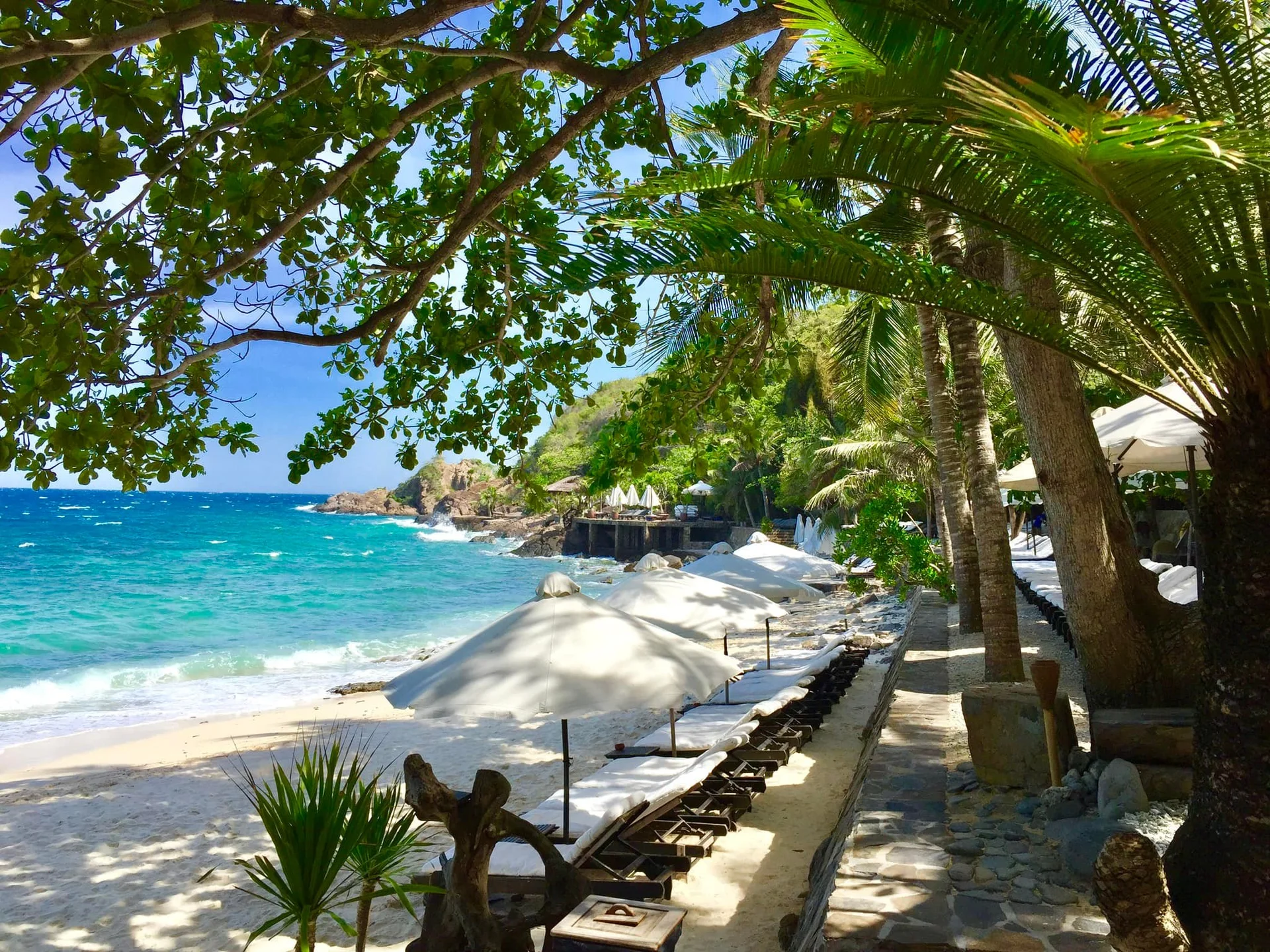 Mini beach is just a small beach, only about 300m but makes visitors love. The beach is an integrated area of entertainment, entertainment, swimming, cuisine and luxury resort called Mini Beach Resort Nha Trang located next to the hillside. The beach here is very shallow, smooth white sand under the clear blue water without ripples. Under the shaded coconut trees, you can enjoy sips of sweet coconut water and relax on the equipped chair, read a book, listen to music or simply watch the peaceful scenery on the island. The clear blue water at the bottom at the mini beach is also a favorable condition for visitors to admire the colorful coral reefs and participate in interesting sea games.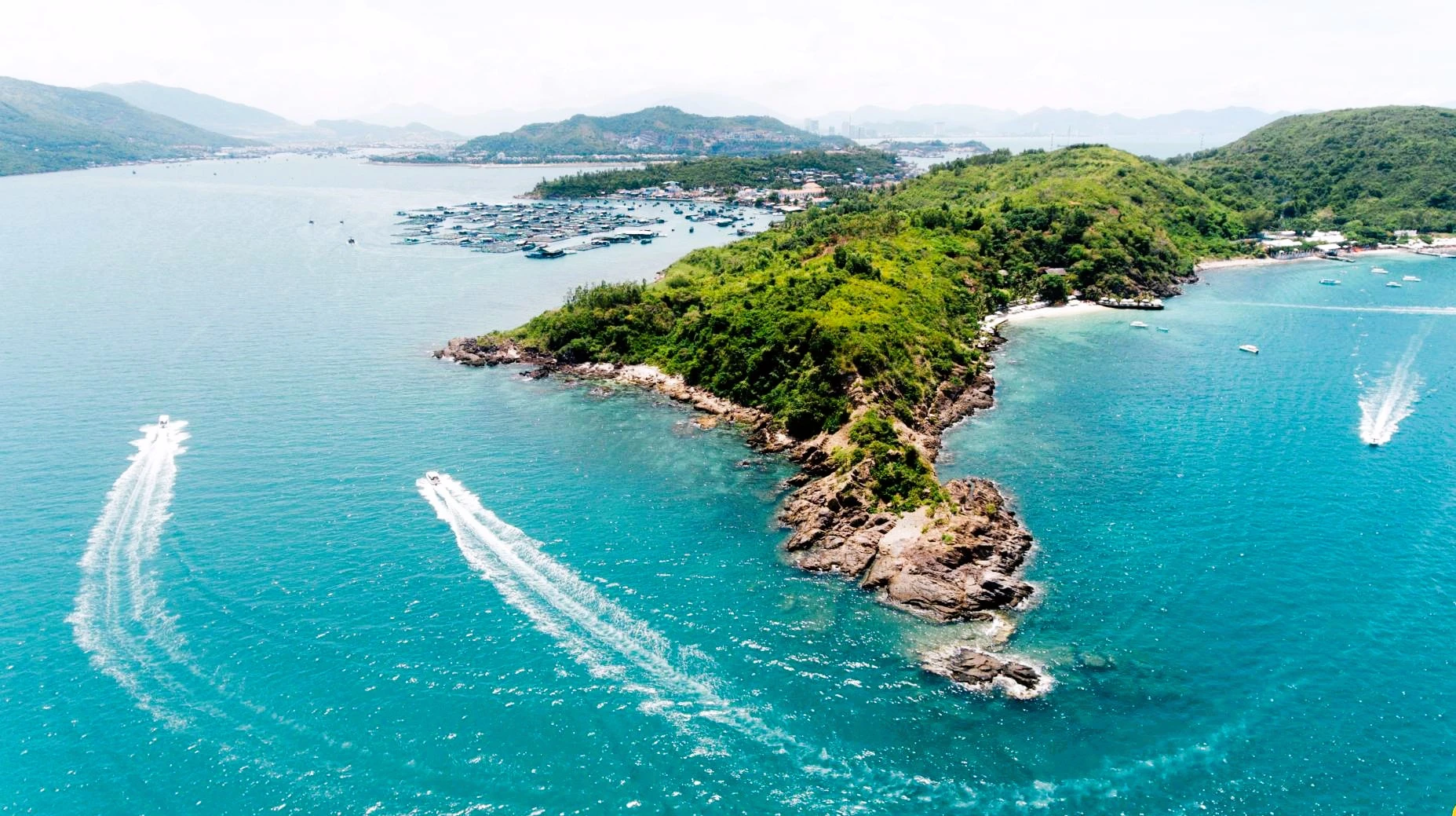 The plus point for mini beach is that although developing the resort, it still retains its inherent wild beauty, all activities prioritize natural protection and environmental friendliness. Although not a new place, mini beach is less known, very suitable for you to relax and is preferred by many foreign guests.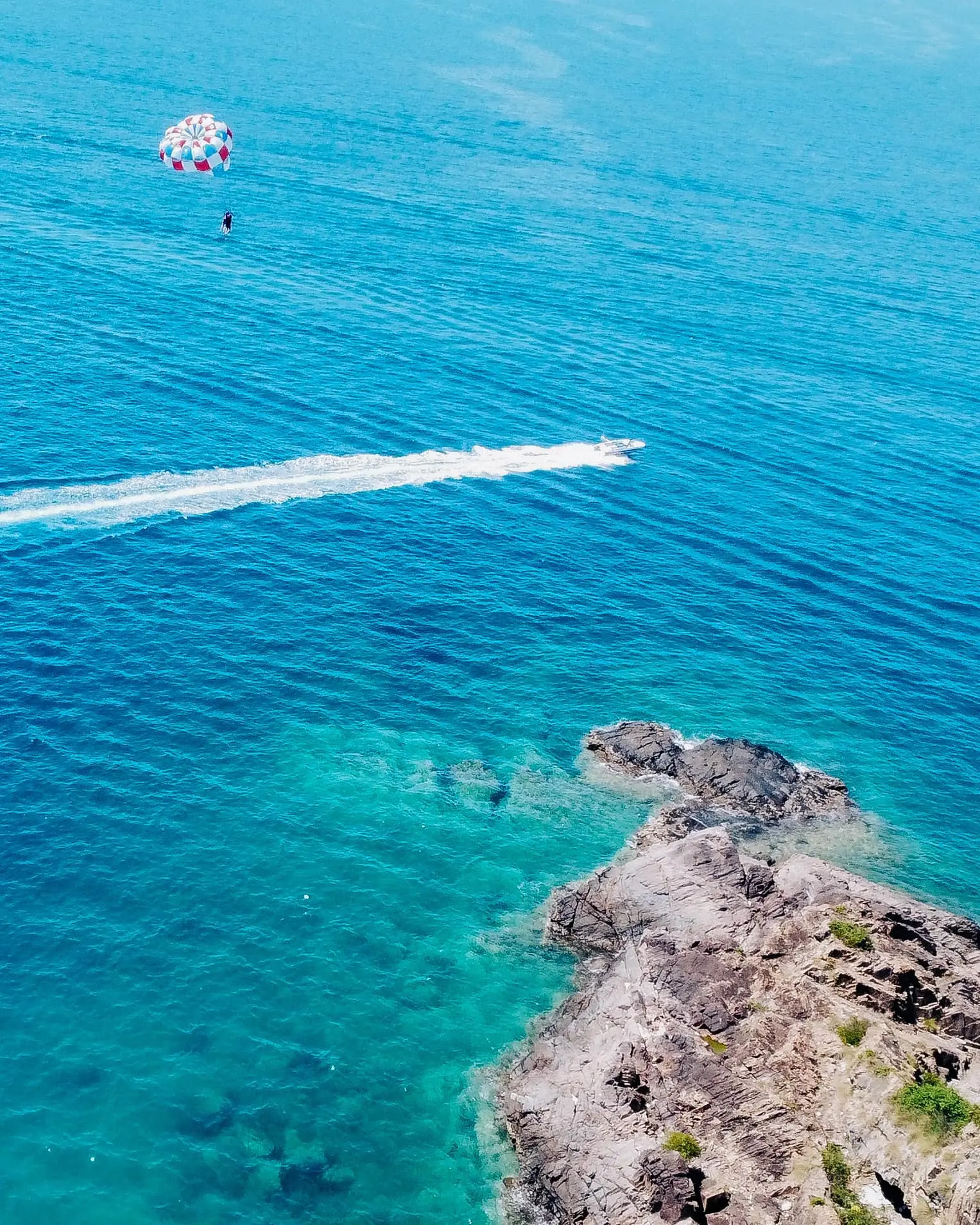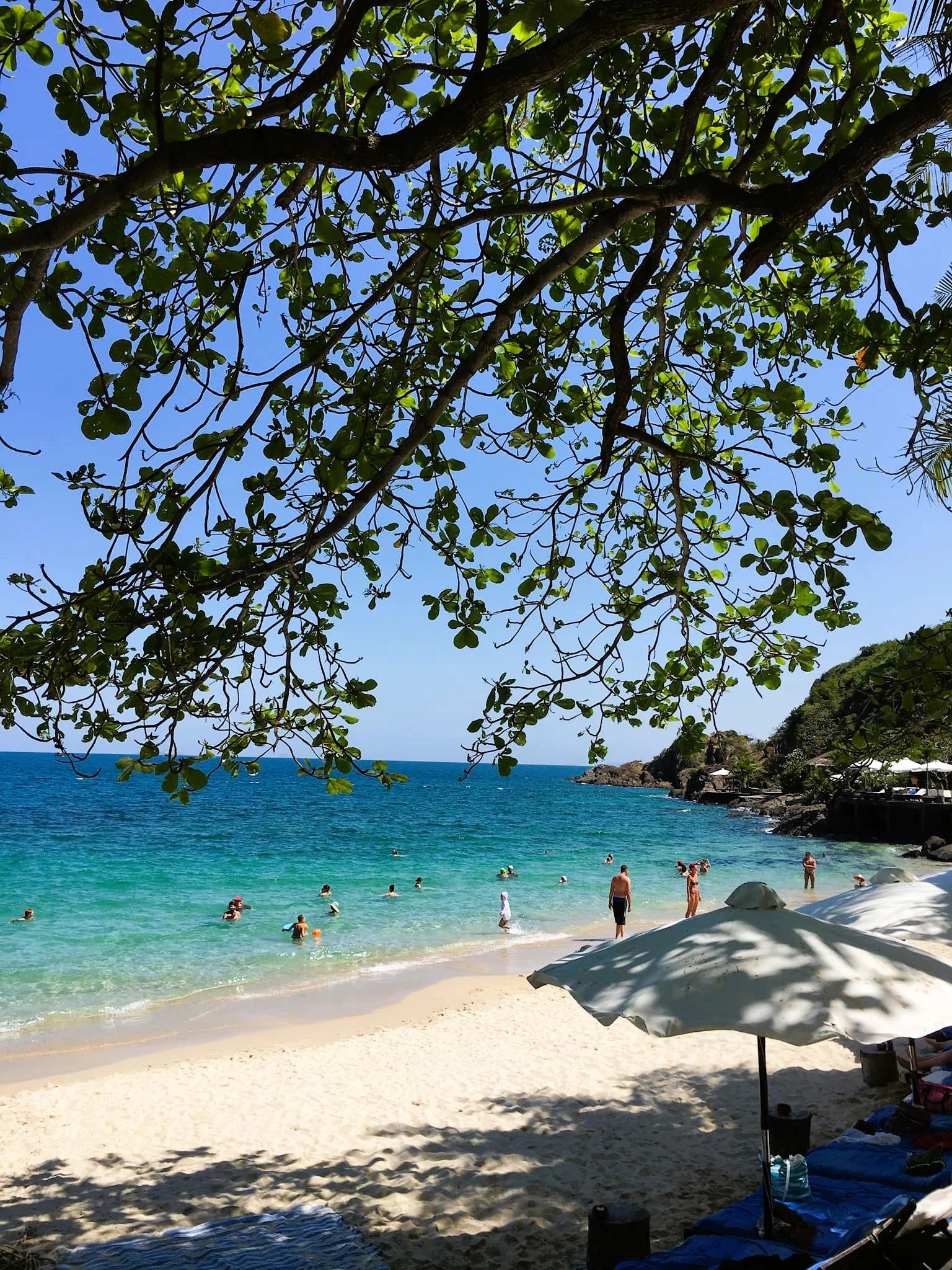 The best time to travel to Nha Trang mini beach
The most ideal time to travel Nha Trang mini beach ranges from 2 to 9 calendar months every year. At this time, the weather in Nha Trang is in the dry season, the extremely clear blue sea water is very suitable for you to travel to the sea and island.
However, it should be noted that if you go to the mini beach during the day, you need to leave the island before 15h, because in the afternoon there are often big waves, the wharf is built close to the mountain, so the boats will be quite afraid to come to pick you up.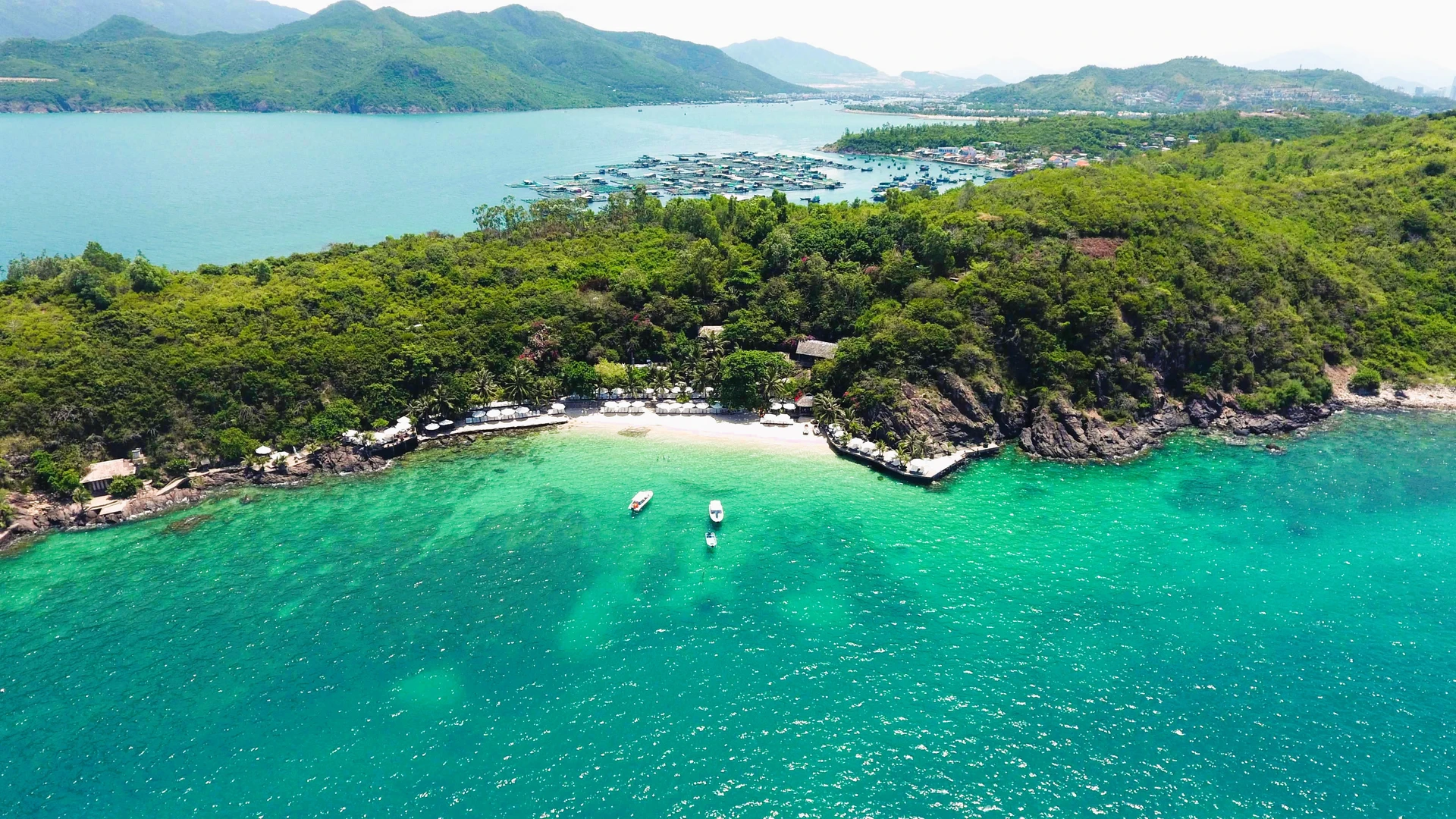 Sightseeing tickets & services at mini beach Nha Trang
Entrance fee here is 150,000 VND/person. Includes island entrance fee and free use of sun loungers/loungers + parasols.
Towel rental price is 50,000 VND / towel and must deposit 200,000 VND / towel
The price of a thermos of hot water for making tea is 50,000 VND/thermos
Canoe rental to mini beach is 1,100,000 VND / 2 times
The price of chartering a small boat is 200,000 VND/time/6 people
The price of taking a people-market train is 5,000 VND/time/person.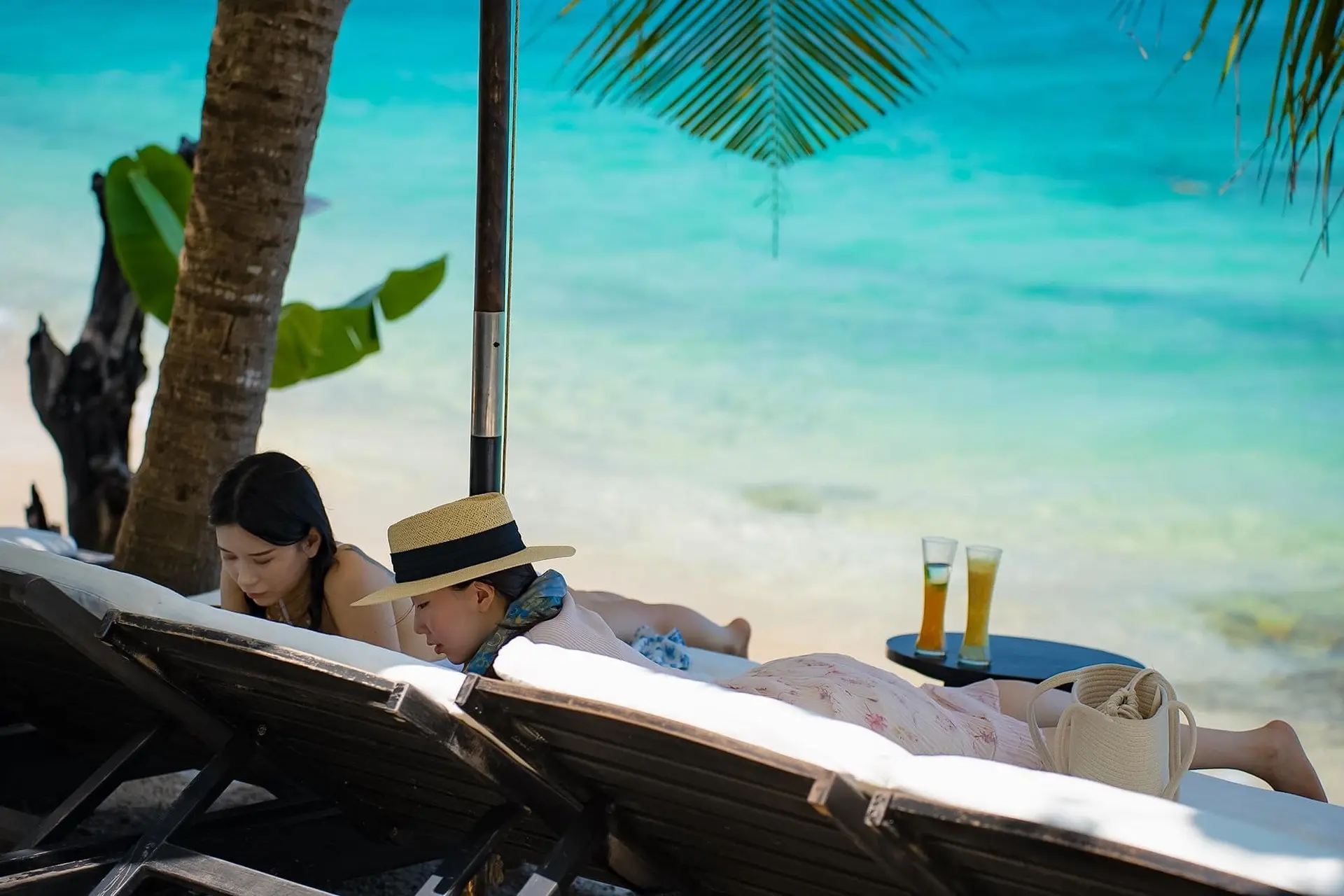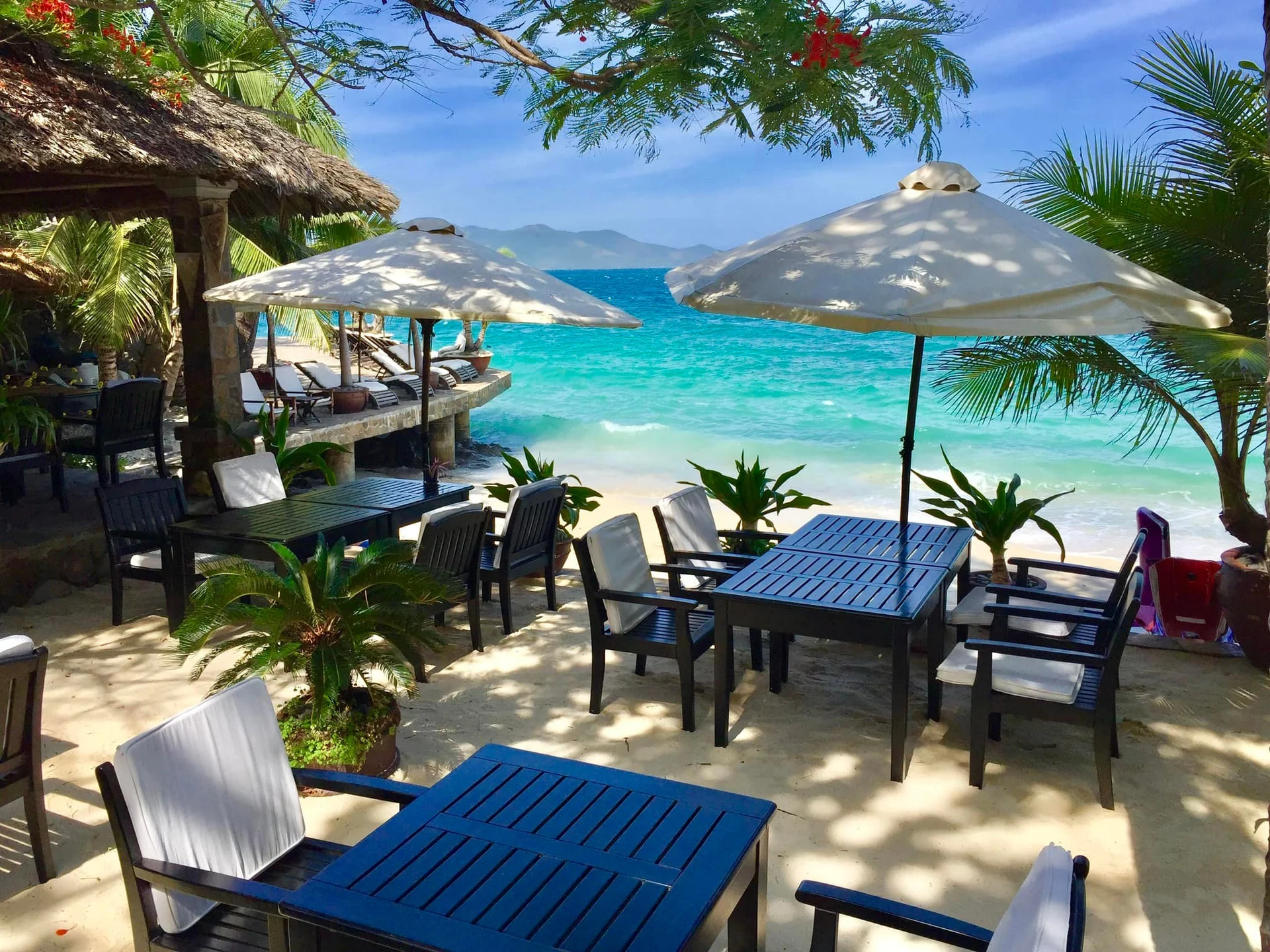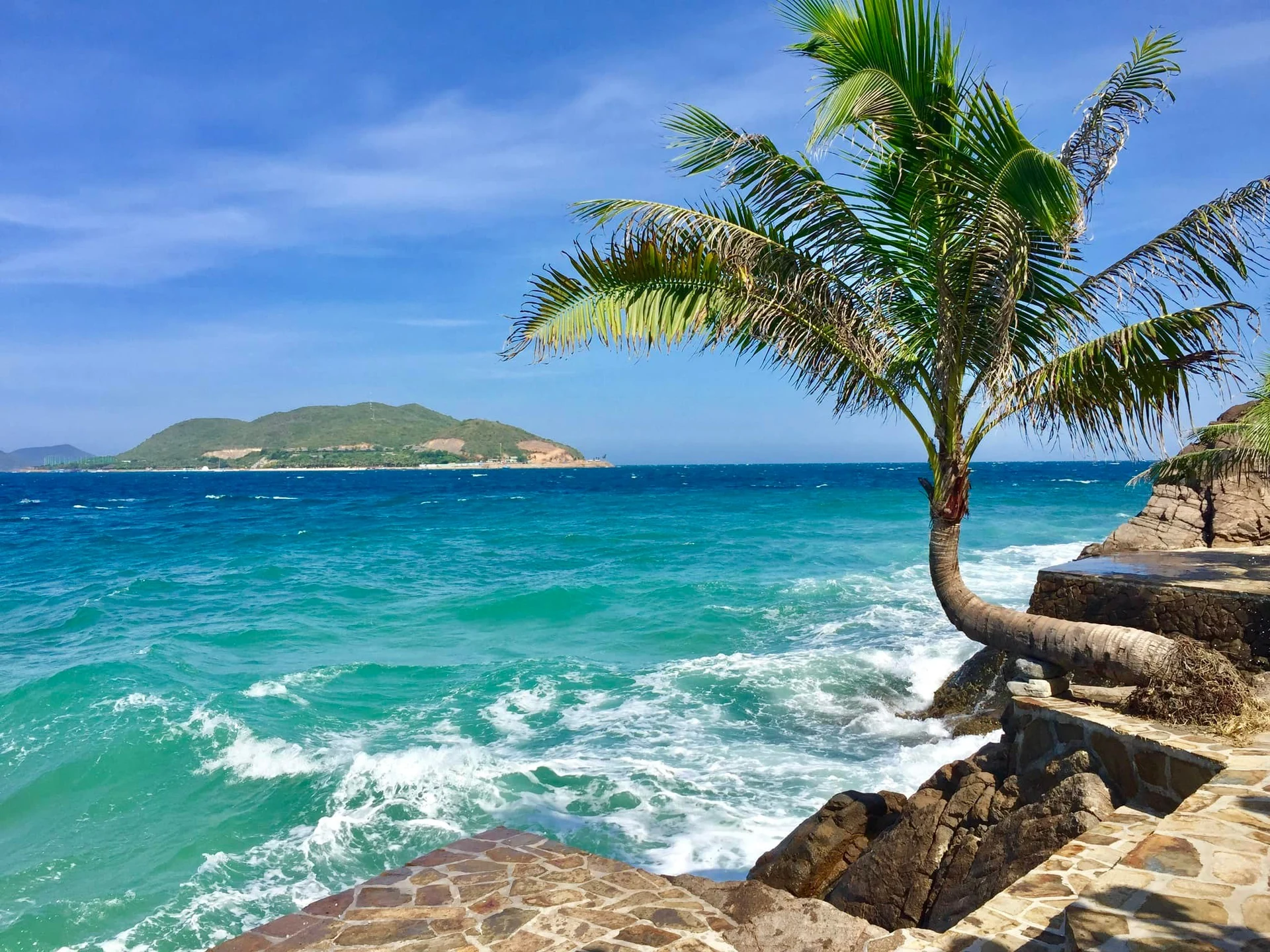 What to eat at mini beach – mini beach Nha Trang?
The restaurant area on the island will provide you with sea specialties, fresh seafood such as crab, crab, squid, shrimp, fish, snails, sea ginseng ... and many other seafood at affordable prices.
You can also bring food and have a BBQ camping by the beach is also a good idea.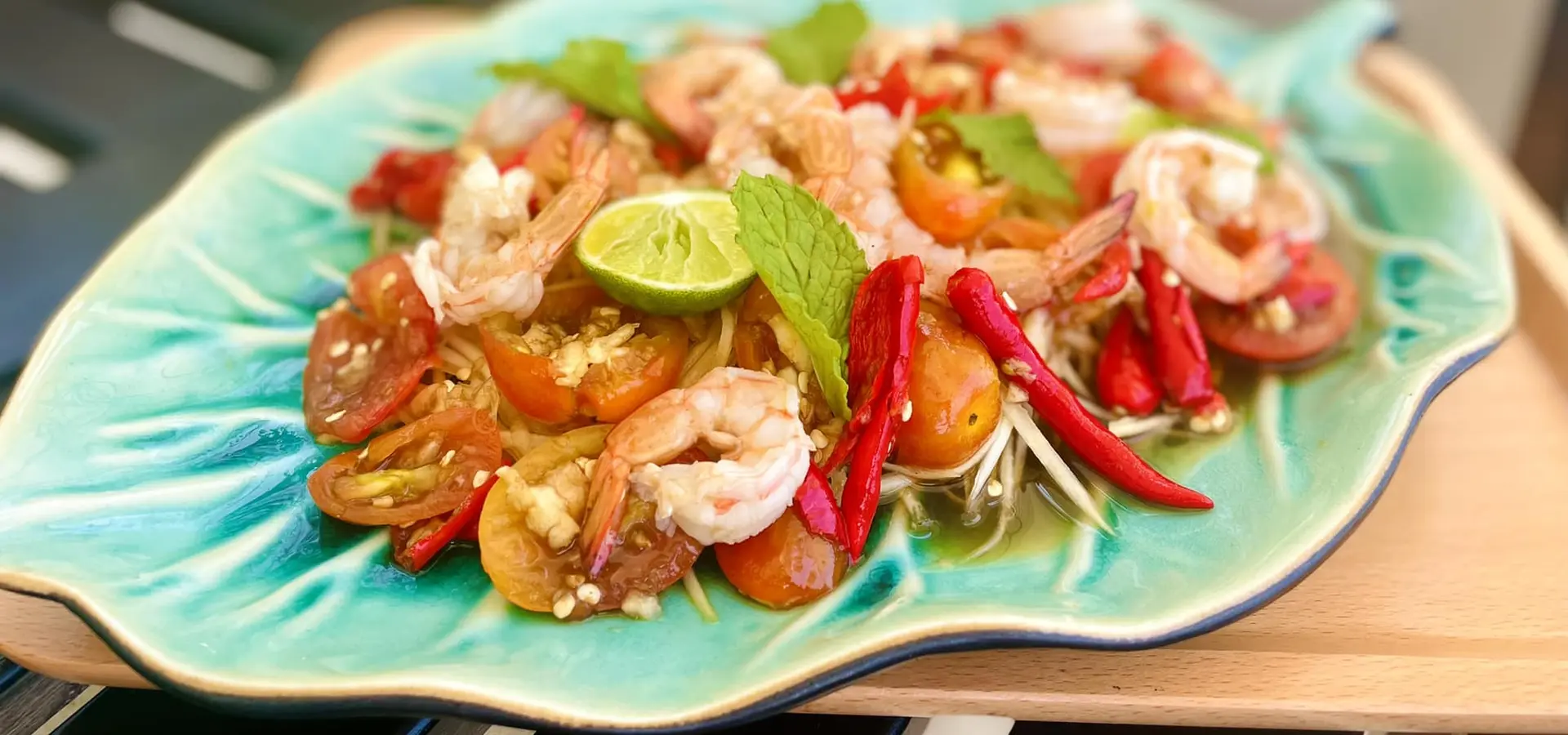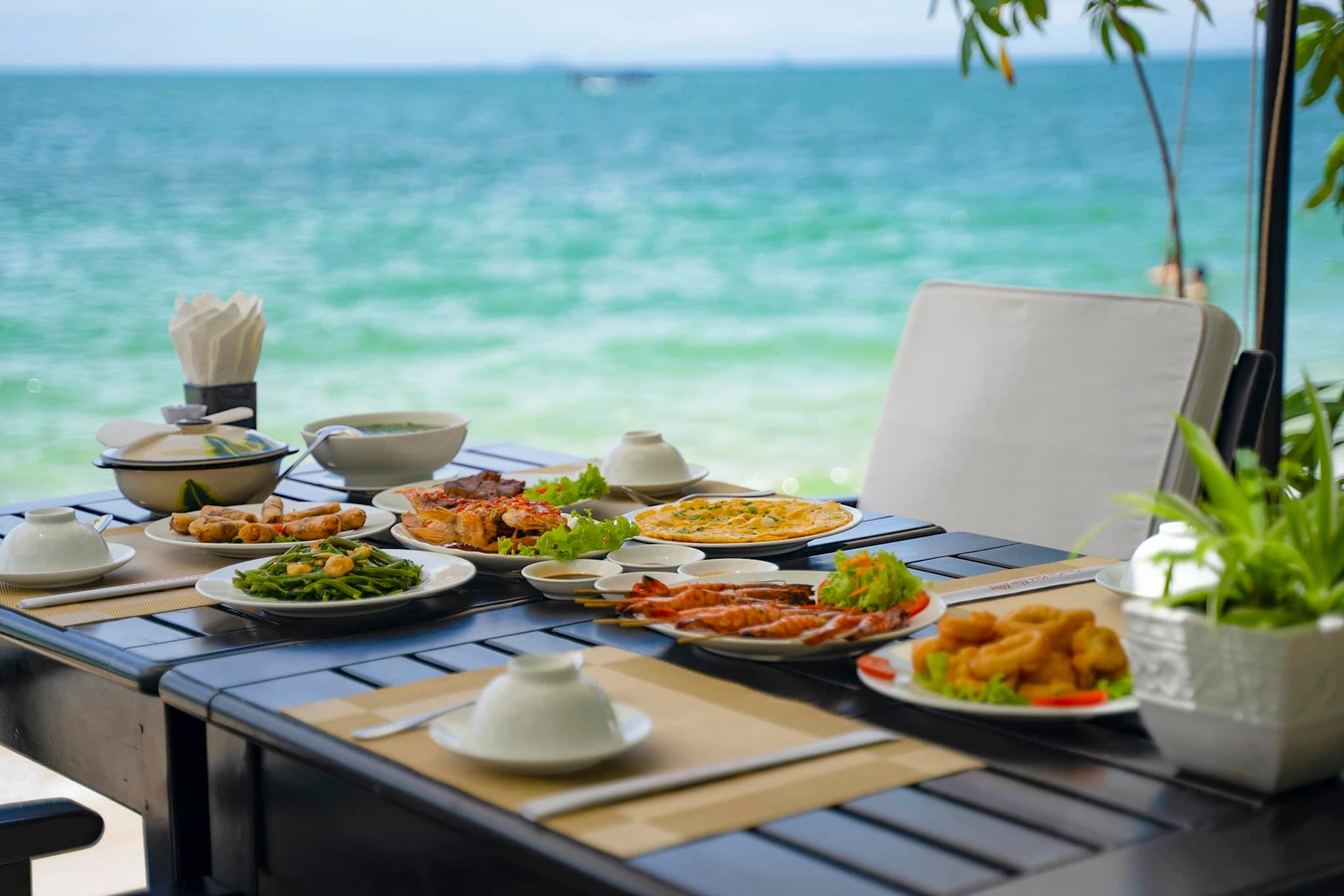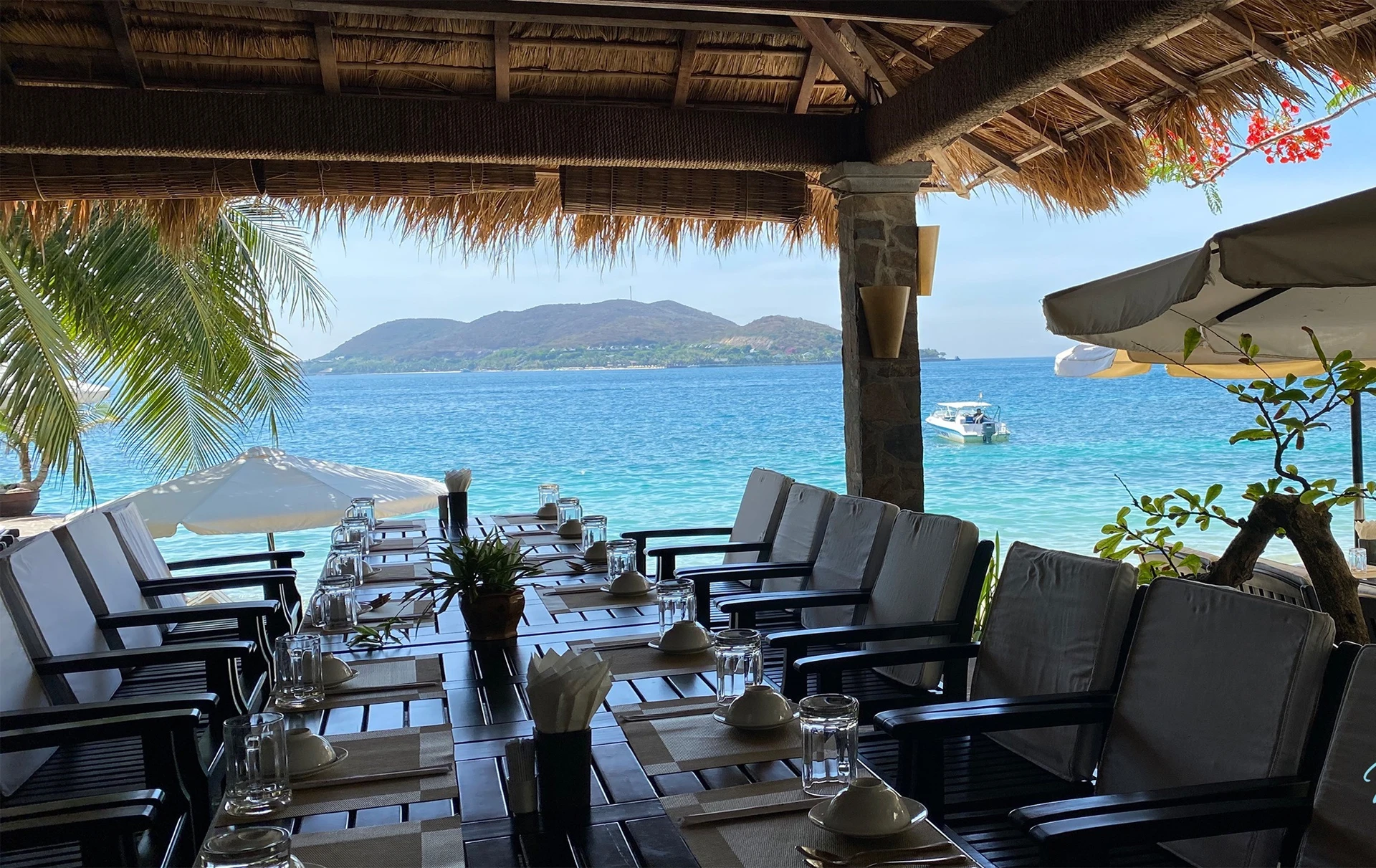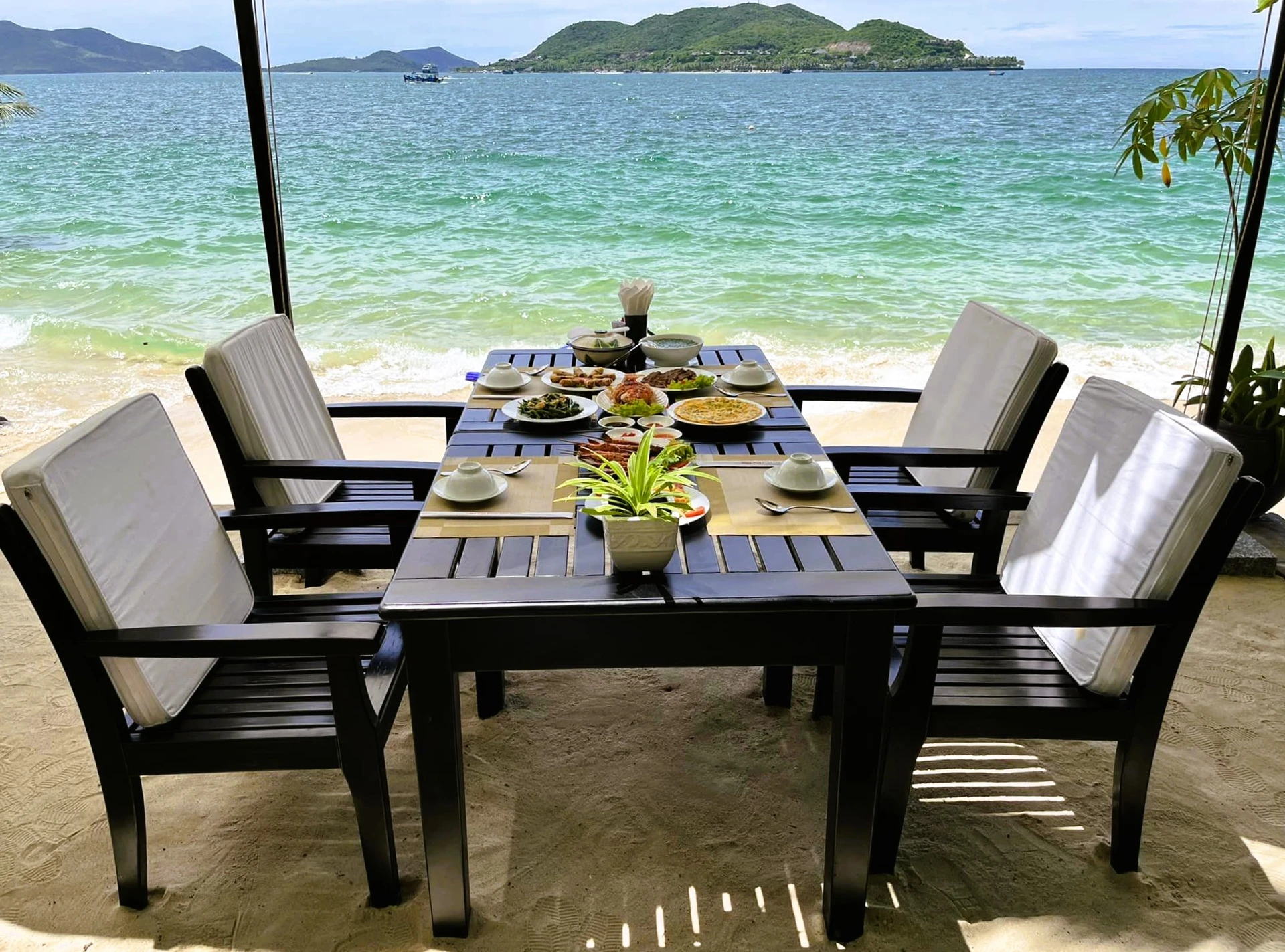 Source: General