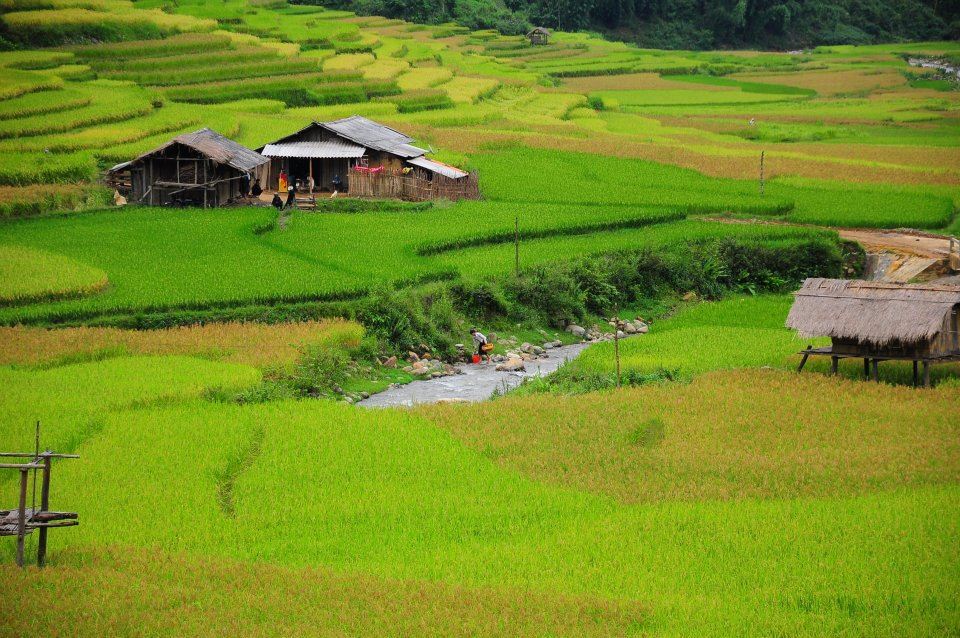 The rice season of October 9 and 10, throughout the Northwest, everywhere is a golden color of sunshine, of ripe yellow rice.
Mu Cang Chai – Yen Bai
The ripe rice season in Mu Cang Chai and Tu Le will last from September to early October, but the best time is still the second half of September when the fields are carpeted with golden carpets everywhere. To get here, visitors often have to cross Khau Ha pass (the place to organize skydiving in the golden season), go through Tu Le to enjoy famous nuggets or bathe in hot mineral springs in Tram Tau before coming to Mu Cang Chai center to stay overnight.
The most beautiful and famous rice terraces in Mu Cang Chai are Lim Mong valley, Raspberry hill, Horseshoe hill, La Pan Tan, Che Cu Nha, Cricket Xu Phong, Lao Chai... Guests can rent a homestay near the above points with beautiful views such as Mu Cang Chai Ecolodge, Tuo Ga, Sanh Nhon, A Chong, Hello Mu Cang Chai ...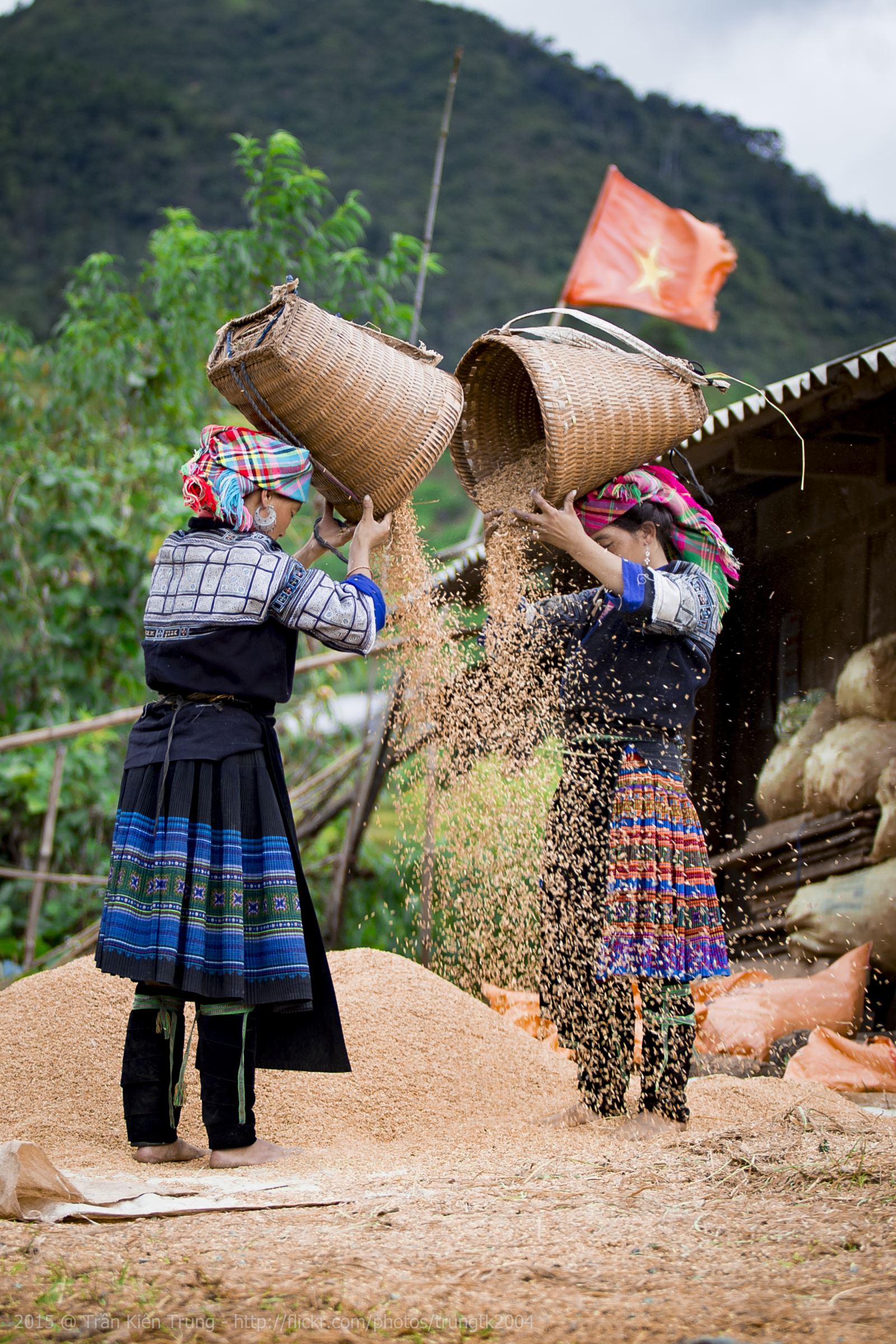 9th month ripe rice season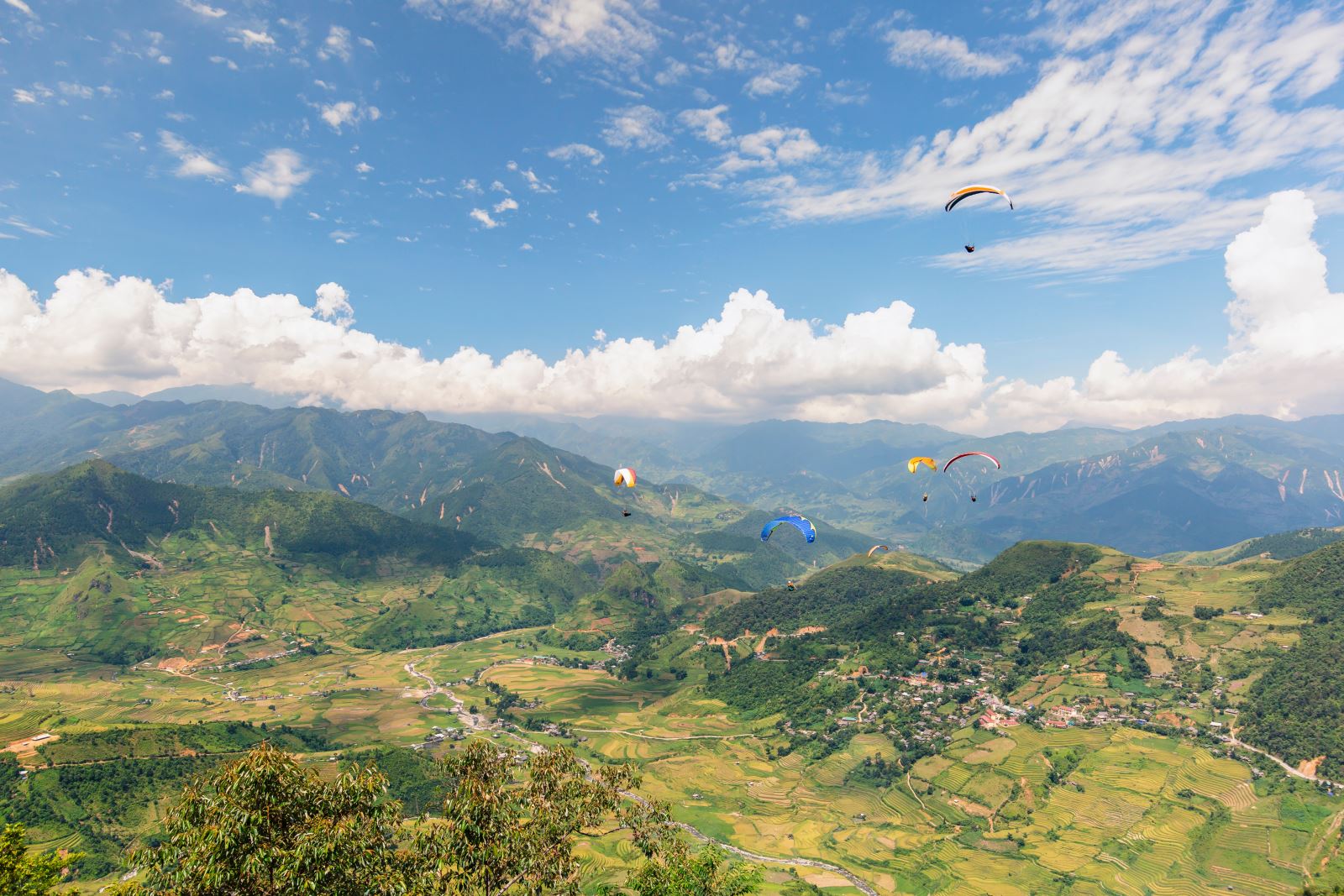 "Flying on the golden season" in Mu Cang Chai
Sa Pa in the clouds - Lao Cai
From mid-August to early September, the terraced fields of Sapa gradually turn golden. If you want to see ripe rice, visitors should look to Ta Van, Ta Phin, Hou Hao, Su Pan, Nam Cang, Trung Chai villages ... where there are the most beautiful terraces.
Visitors do not have to worry about finding accommodation because of homestay services, long-developed hotels and accommodation facilities concentrated in the town center, Ta Van and Ta Phin villages. Places with beautiful rice views include Topas Ecolodge, Sa Pa Jade Hill, Eco Palm House, Lee's House, Turtle's House ...
To travel to Sapa, visitors can choose motorbikes, self-driving cars or buses to the town center. Then rent a car to explore by yourself or book trekking tours, motorbike tours for more experiences.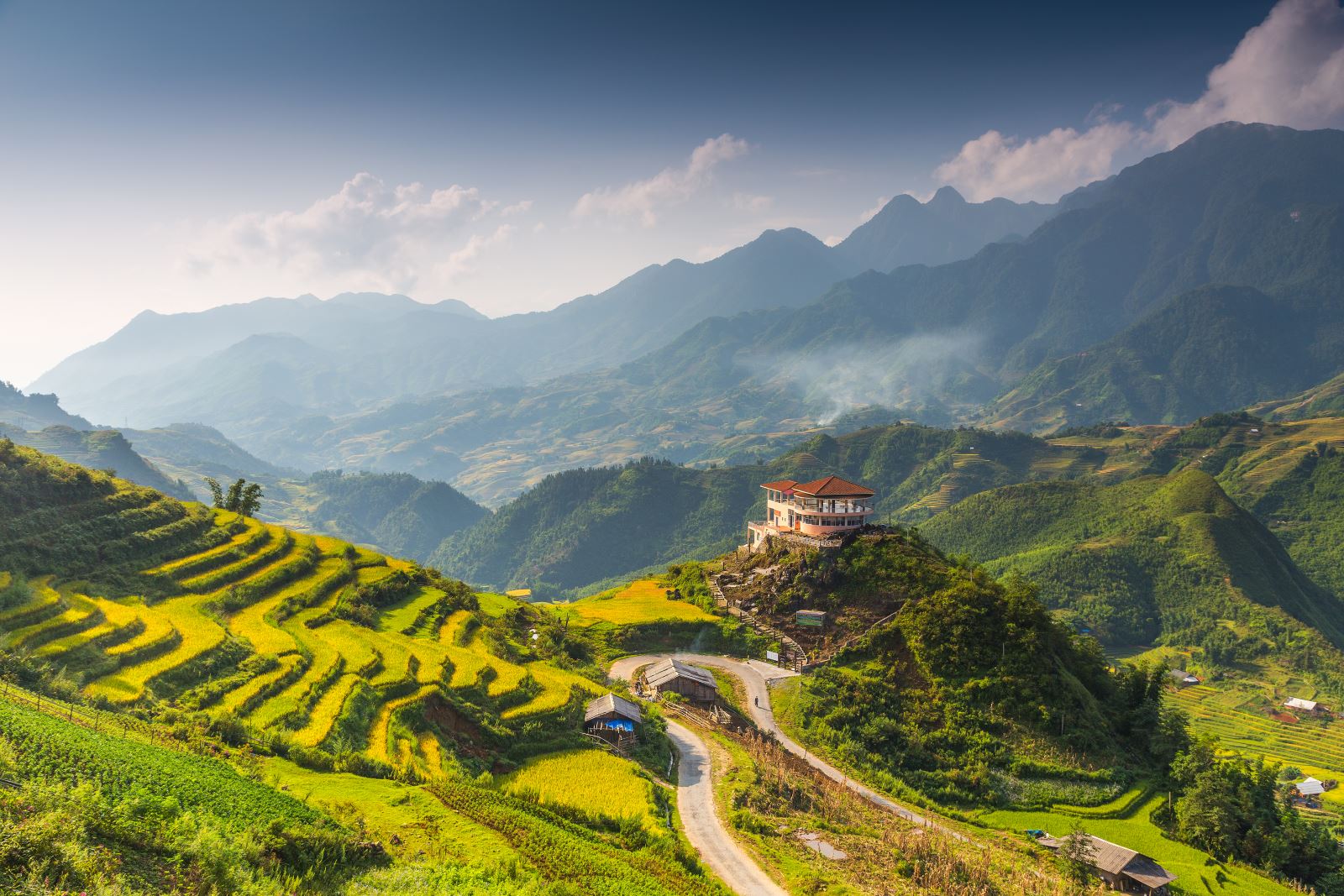 Ripe rice valleys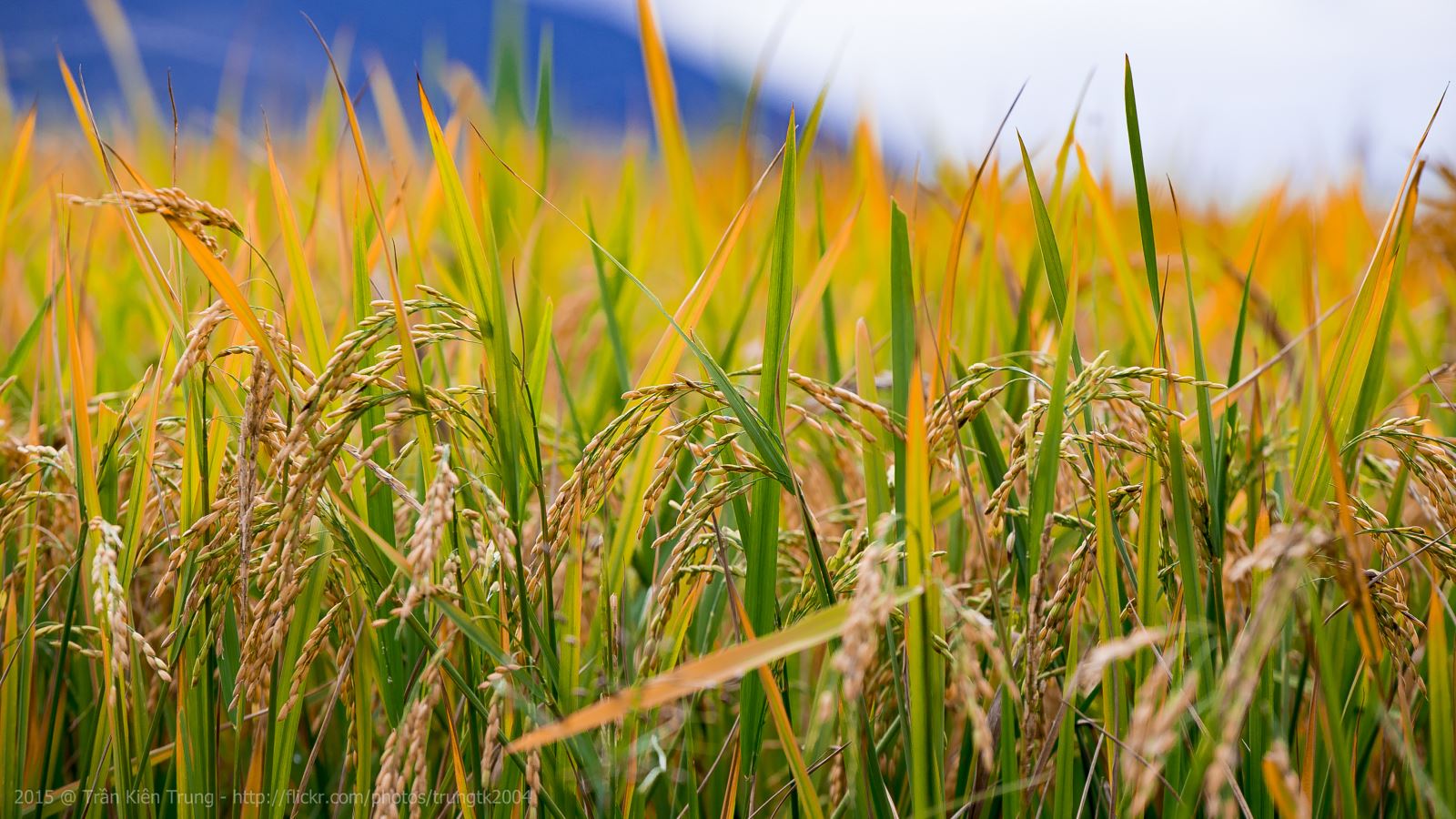 Floating in the sea of clouds Y Ty – Lao Cai
Bat Xat district has more than 3,000 hectares of terraced fields in Y Ty, Sieve Ma Suo, Den Sang, Ai Thau, A Lu communes. In particular, the valley of Vow Pa in the territory of Y Ty and Ai Tender has been classified as a national monument by the Ministry of Culture, Sports and Tourism.
Y Rat rice also ripens gradually from mid-August to early September. In the early days of September this year, the valley of Thèn Pa (Thien Sinh bridge area) has ripened and reaped gradually. Visitors to Y Ty in the coming days can visit the commune center, Ai Tender and A Lu to see more.
Accommodation facilities in Y Ty are not as abundant as Sa Pa, but accommodation spots appear more and more such as homestay A Co, Y Ty Clouds, A Ho, Co Si, Discovery, Xa Ha Nhi ... Visitors take a bus or train to Lao Cai, from here rent a motorbike, run along Muong Hum or Bat Xat bow. In addition, you can also choose to run directly to Y Ty or take a self-driving car that will save more time.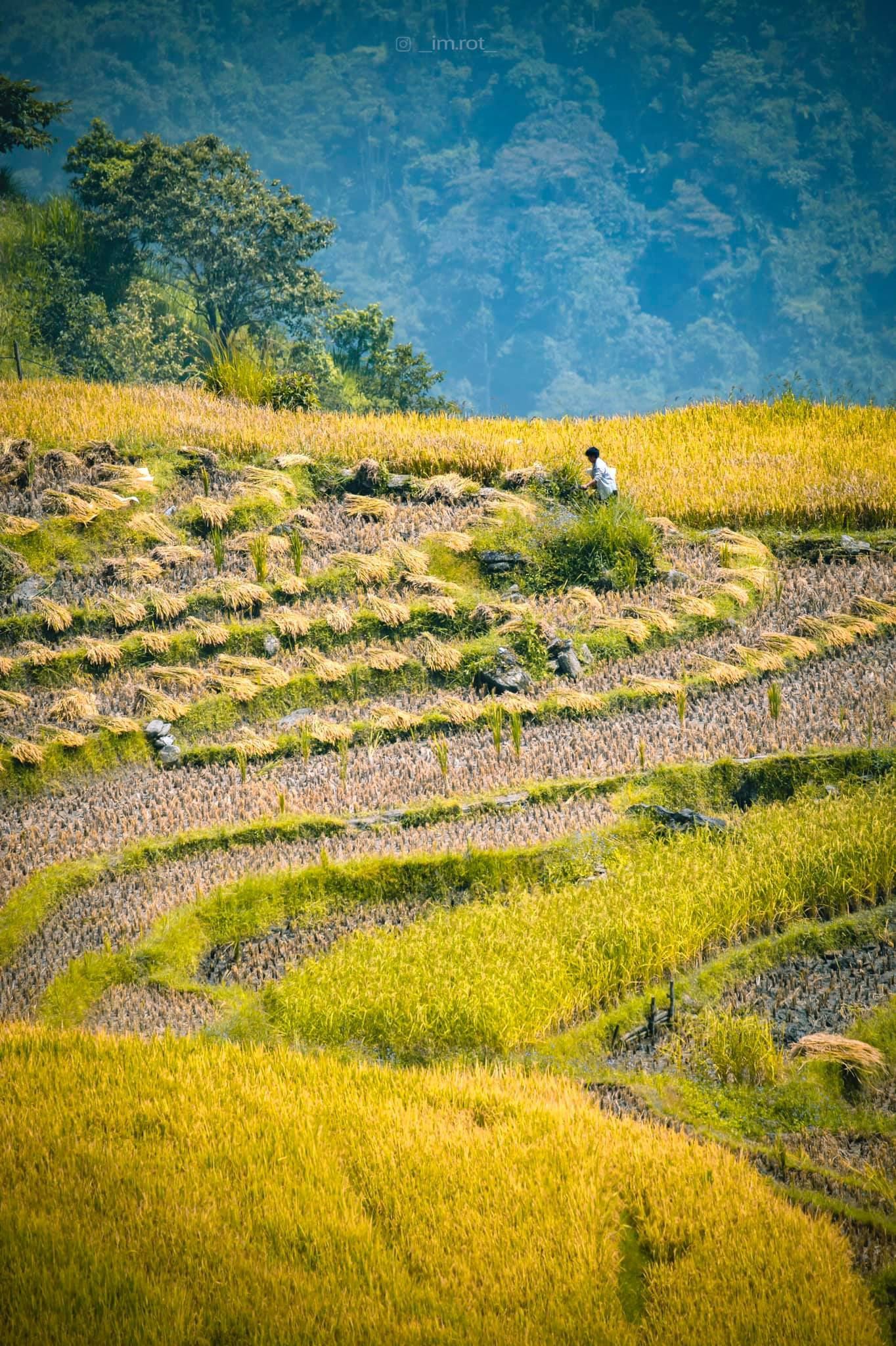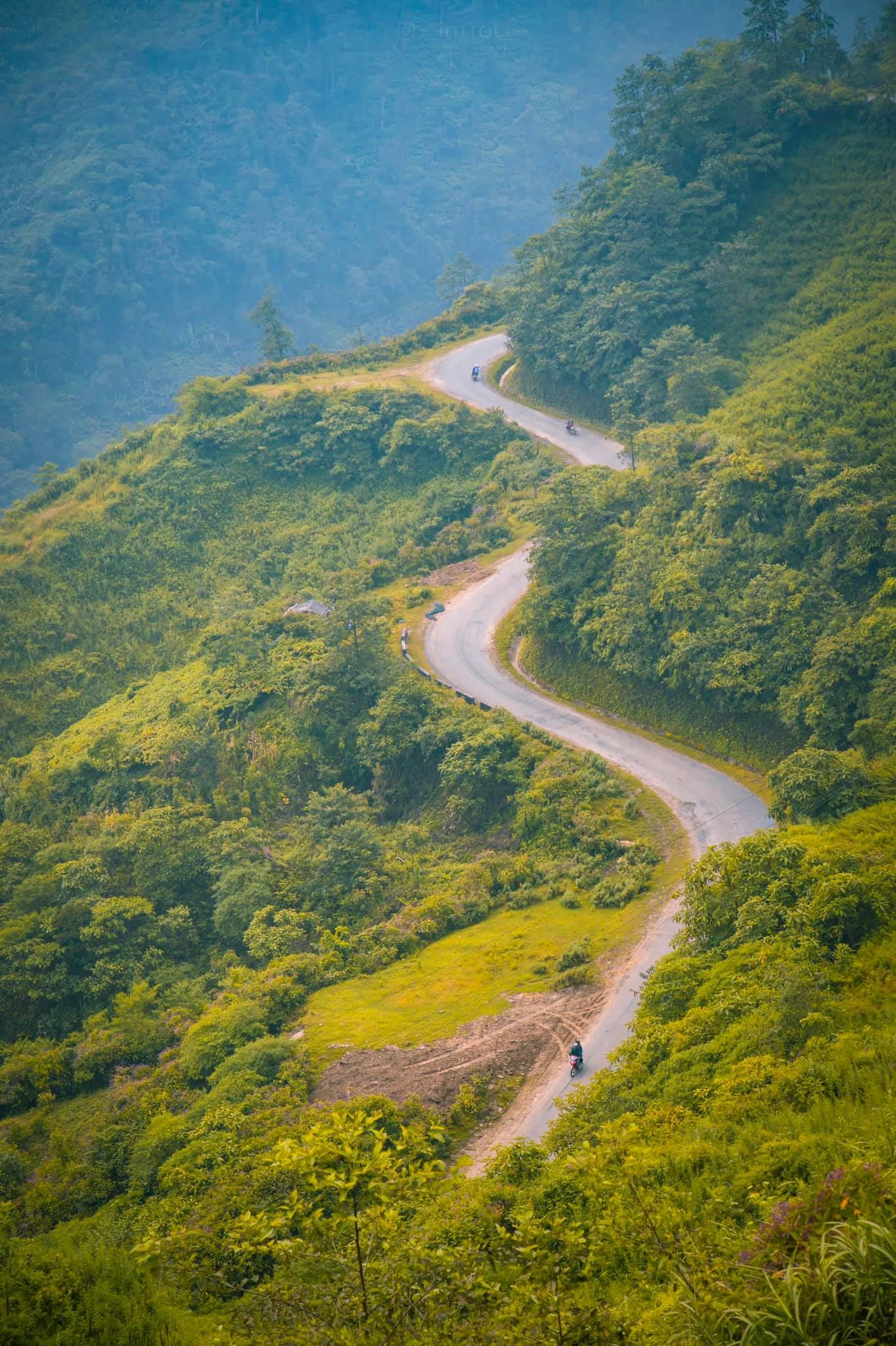 Hoang Su Fei – The Golden Season
This year it is expected that Huang Sufei rice will ripen in the second half of September to mid-October. Hoang Su Phi terraced fields are concentrated in 6 communes of Ban Luoc, Shan Sa Ho, Ban Phhung, Ho Thau, Nam Ty and Thong Nguyen. In which, Ban Phung and Ban Luoc villages are home to the highest terraced fields in Vietnam, known as "stairs to the sky". In 2012, the terraces here were recognized as National Monuments by the Ministry of Culture, Sports and Tourism.
Hoang Su Phi Lodge, Chi Tai homestay, Ecolodge Panhou Village, Kinh homestay, Thanh Van Homestay... are beautiful and quiet rest addresses chosen by many people. Combined with the golden season hunting journey, visitors can explore Dong Van villages, conquer Ma Pi Leng pass, cruise on the Nho Que river or visit the Vuong family mansion...
Visitors take a bus to Ha Giang and then rent a car or bus to continue (return the car to the city and take the bus back to Hanoi), or run a self-driving car directly to Hoang Su Fei.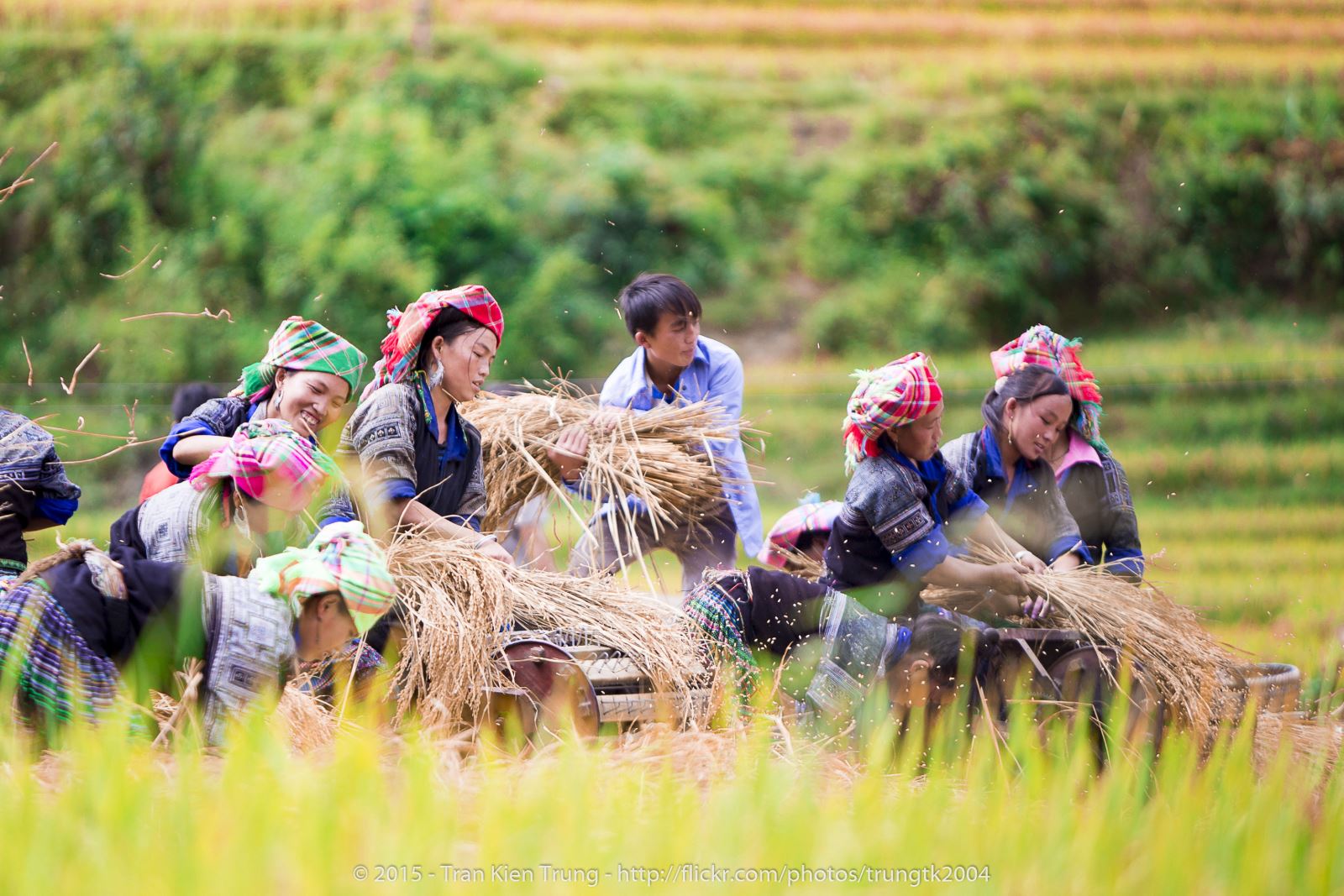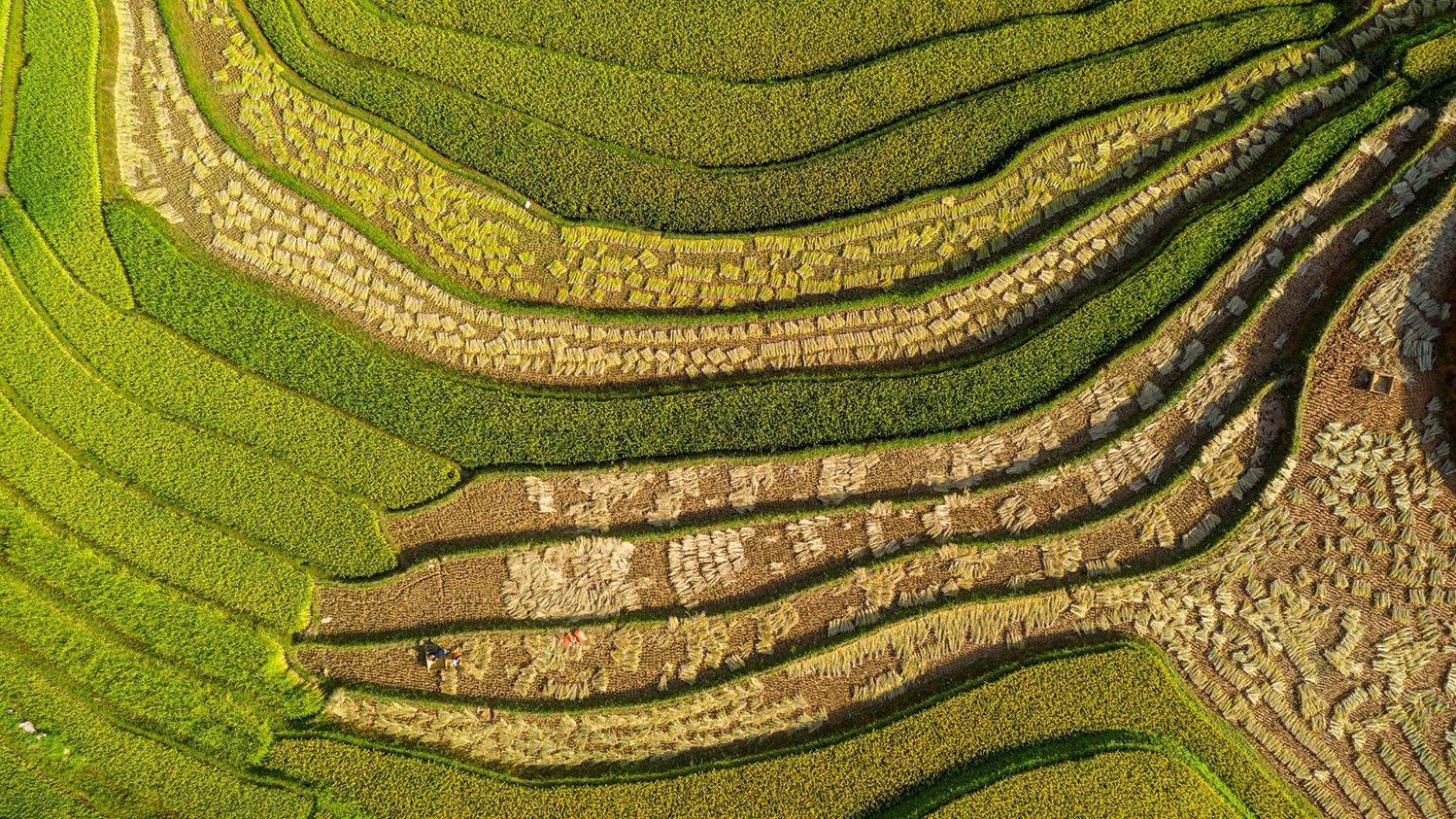 Author: Tran Thuong