About Mai Chau
Mai Chau valley possesses poetic beauty, cool fresh air, diverse culture bearing the imprint of ethnic minorities and specialties, which makes it a perfect place for vacations year-round.
Best Time To Visit Mai Chau
* November to February next year: In winter, the air is cold, peach and plum flowers bloom brilliantly.
* March and April: The weather is cool and pleasant, the blooming season of orchid tree flower.
* May to August: The valley is cool and suitable for those who are looking for a place to hide from the hot summer.
* September, October: The rice fields are turning yellow
Transport
Mai Chau is about 120km from Hanoi capital, the distance is not too far and takes about 4-5 hours, so you can travel by car or motorbike. Mai Chau trip is suitable to go on weekend.
Explore all things to do in Mai Chau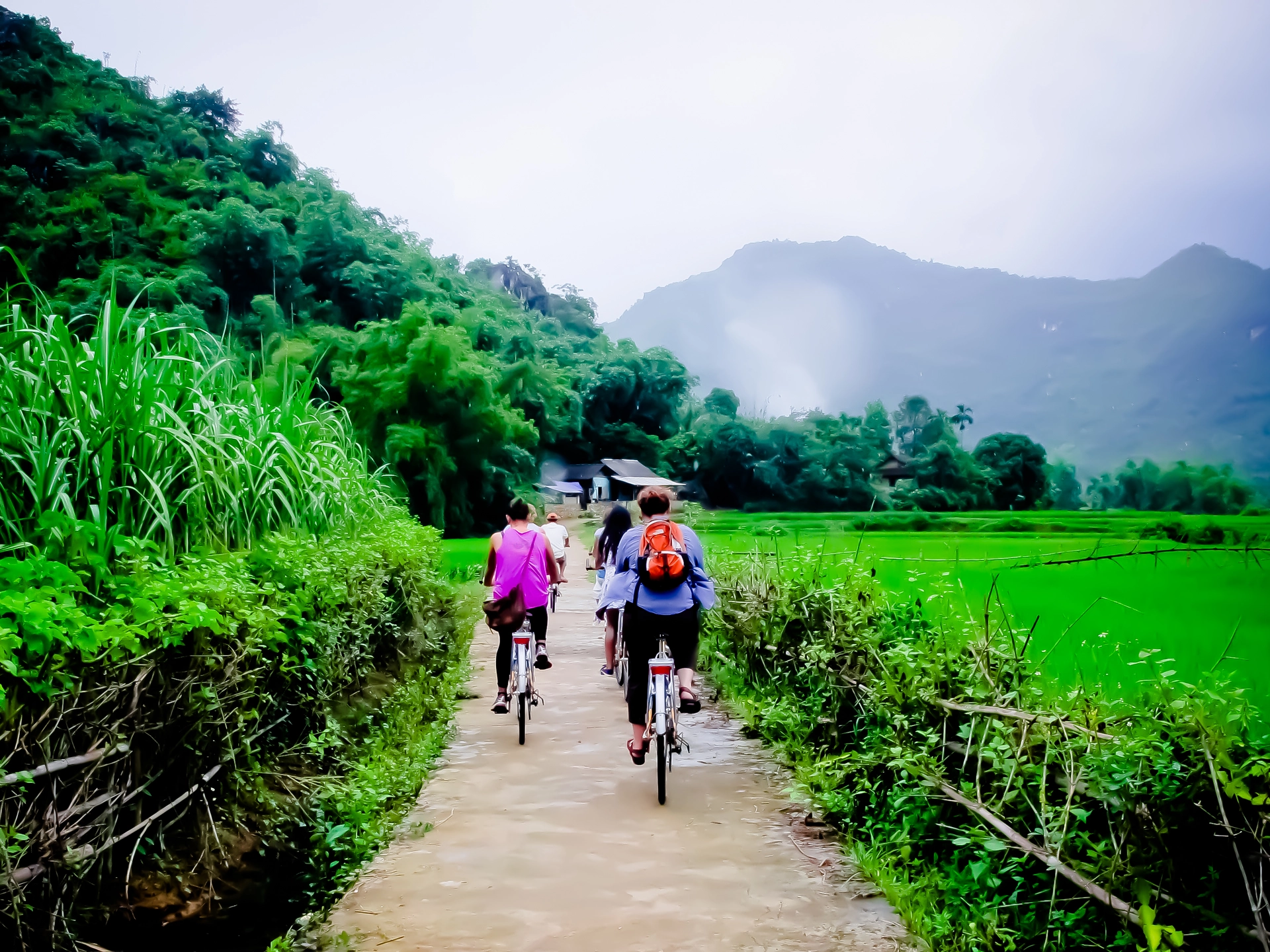 Mai Chau is one of the most beautiful valley in North Vietnam where you can see and have chance to live with the friendly hill tribe who are kind-heated, smiling and very good cooks. This 2 day Mai Chau motorbike tour is the great way we can show you all the hidden charm of Mai Chau valley. Besides, the way from Hanoi to Mai Chau is very enjoyable and scenic for motorcycle touring. This Mai Chau motorbike tour from Hanoi is short but we will do our best to show you as much of Vietnam as possible besides Mai Chau, we can show you some parts of Moc Chau, Thanh Hoa and Hoa Binh…so we'd like to say this is one of our best short motorcycle tours in Vietnam.
Latest Stories from Mai Chau