A place to tell cultural and historical stories through the folds of the house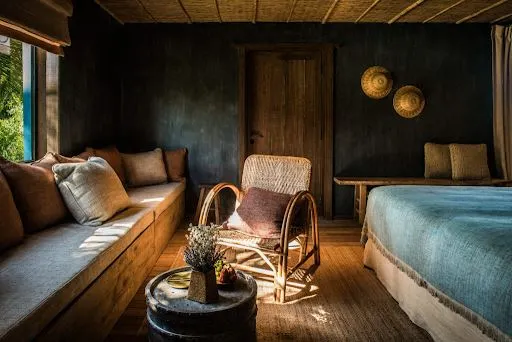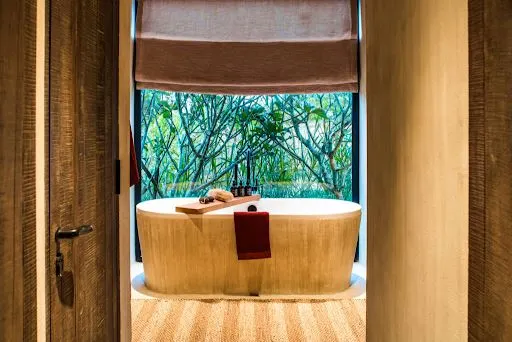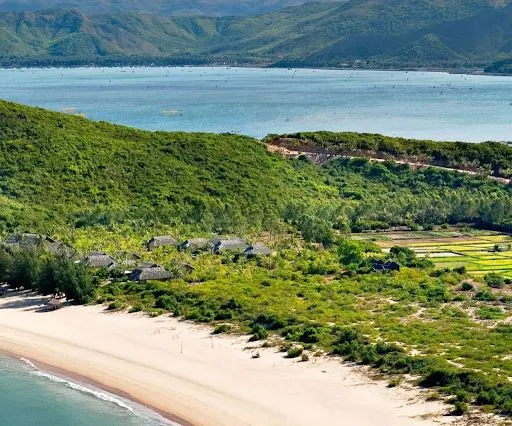 The name Zannier Hotels can be misleading as a hotel building. But in fact, the resort consists of 71 large villas located on an area of 98ha, surrounded by rolling hills, young green rice fields and pristine white sand beaches and beautiful natural coral reefs. The villas are designed with three typical architectural styles of local residents.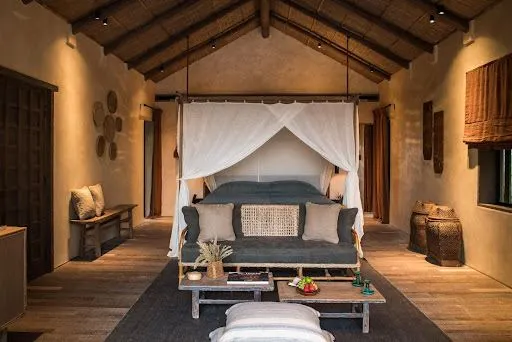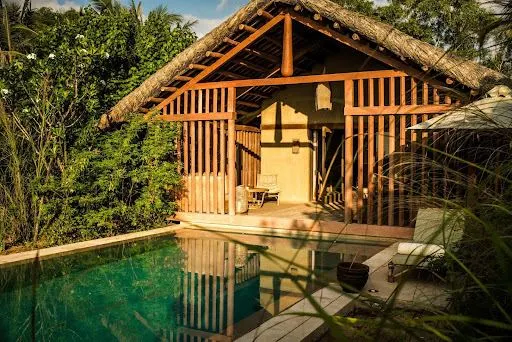 The first is 25 Hill Pool Villas located on high hills, inspired by the longhouses of the Ede ethnic group with brown tones as the main theme. Facing the immense silver wave, 21 Beach Pool Villas use beige tones throughout, reminiscent of Cham houses with traditions living along the central coast. Meanwhile, 25 Paddy Fields Villas stand out with blue walls and stilt style houses next to ripe rice fields.
Although meticulously cared for as a separate work of art, each villa emphasizes minimalism in design "to create an atmosphere for unforgettable moments, instead of creating great works just to impress".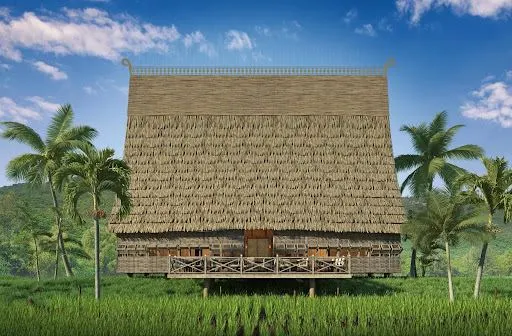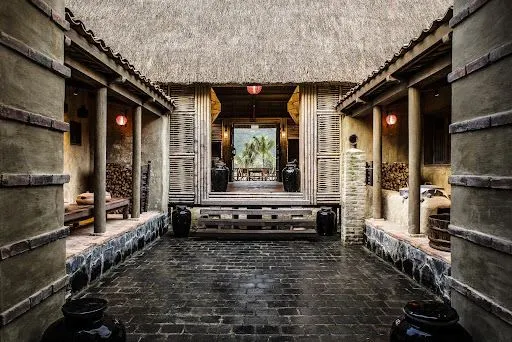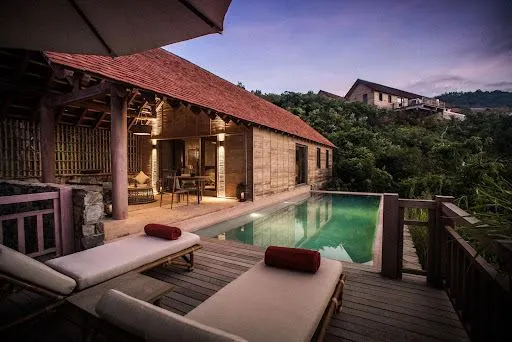 Zannier Cuisine - Awaken the taste buds with an extensive menu
In addition to the charming villas, Zannier Hotels also makes a mark with fresh, rich dishes, distilled from regional specialties to create a separate menu in the resort's three restaurants including Nha Residence, Ba Hai, Fishing Village.
In particular, the House is located in the center, next to the swimming pool, on the top of the hill, with panoramic views of the resort. Here, diners can start their day with breakfast, snack or sip a drink while sunbathing near the pool. It is also the ideal place to enjoy a delicious lunch or enjoy a romantic dinner with loved ones.
To discover Vietnamese cuisine, perhaps nowhere is it more appropriate than at Ba Hai - a luxurious restaurant hidden under the soaring Rong Ba Na roof overlooking beautiful rice fields. Here diners will enjoy typical dishes from many regions of Vietnam prepared by chefs according to their mother and grandmother recipes, creating a unique flavor, difficult to find elsewhere. The restaurant is only open every evening, and offers four fixed menus, including vegetarian options.
Located right on the coast, Fishing Village restaurant has the typical style of wooden houses, simple leaf roofs of net-fishing people, but not so without the sophistication of 5-star standard dishes. Here, the chefs will serve freshly caught seafood, and prepare it according to the requirements of diners on the spot. You'll also have an unforgettable culinary experience ordering grilled meats or pizzas directly from the wood oven.
In addition, the Bar Cellar will bring you cocktails combining Vietnamese and French styles with impressive spicy and mild sweetness.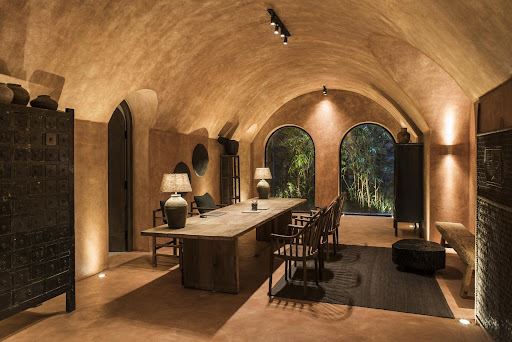 Zannier - more than a resort
Zannier Hotels has many services included in the booking cost such as relaxing swimming at the hilltop infinity pool, yoga & aerobics at indoor or outdoor gym, gym, cycling, jogging, beach sports such as football, volleyball, curling, discus throwing...
In addition, you can participate in paid activities with many interesting experiences such as scuba diving, boating, fishing, windsurfing, cooking lessons, bartending ... or sign up for a tour to visit the craft village and fishing village nearby.
Right in the resort, Hoa Sen Spa is also a place worth experiencing with 7 treatment rooms including 3 double rooms, hammam, sauna, tea room and large relaxation areas. Coming here, you will feel the peace and relaxation as if you are immersed in the gentle fragrant lotus petals.
With all that Zannier Hotels Coral Beach has to offer, you won't be disappointed when choosing this place as a stop for your trip.