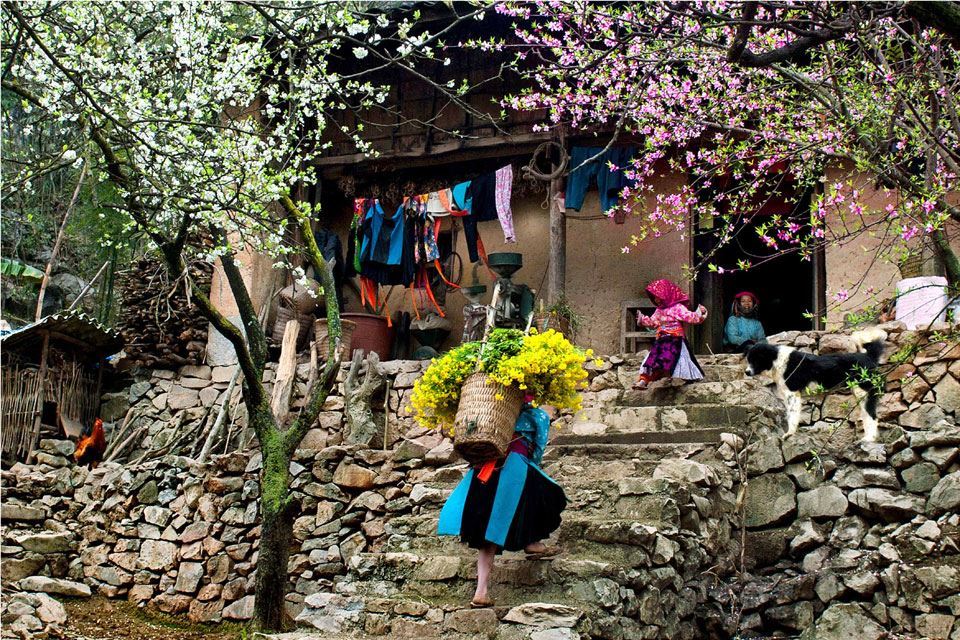 Ha Giang splendid flower season. Photo: Internet
Enjoy a 4-5 day vacation with the family
4-5 days is a good time for a private family trip. A complete vacation after a hard year with many worries. Have you booked tickets to Phu Quoc, Da Lat or Da Nang? Get ready with your journey. In 2022, many families choose to reside at luxury resorts for a private, safe vacation for members.
Phu Quoc (Kien Giang) is the most popular destination earlier this year when this place is entering the most beautiful sea season with warm sunshine and clear sea. Hotels have reopened with basic services attached. Do not miss scuba diving trips, explore the exciting ocean world.
Da Lat (Lam Dong) is a very popular destination for young people. The flower season is blooming around Xuan Huong Lake with countless fruit trees. Strawberry picking, going to vegetable farms or a train to the past in Trai Mat... Another interesting experience is the coffee and music here. Do not miss the very good music nights held with a limited number of guests to ensure the safety of the epidemic season.
Danang is one of the most popular destinations, Vietnam has reopened to entertainment activities. At the beginning of the new year, the weather in Da Nang is chilly in the early morning and sunny all day. Drive back to Hoi An, stroll the old town with bright nights with colorful lanterns shimmering.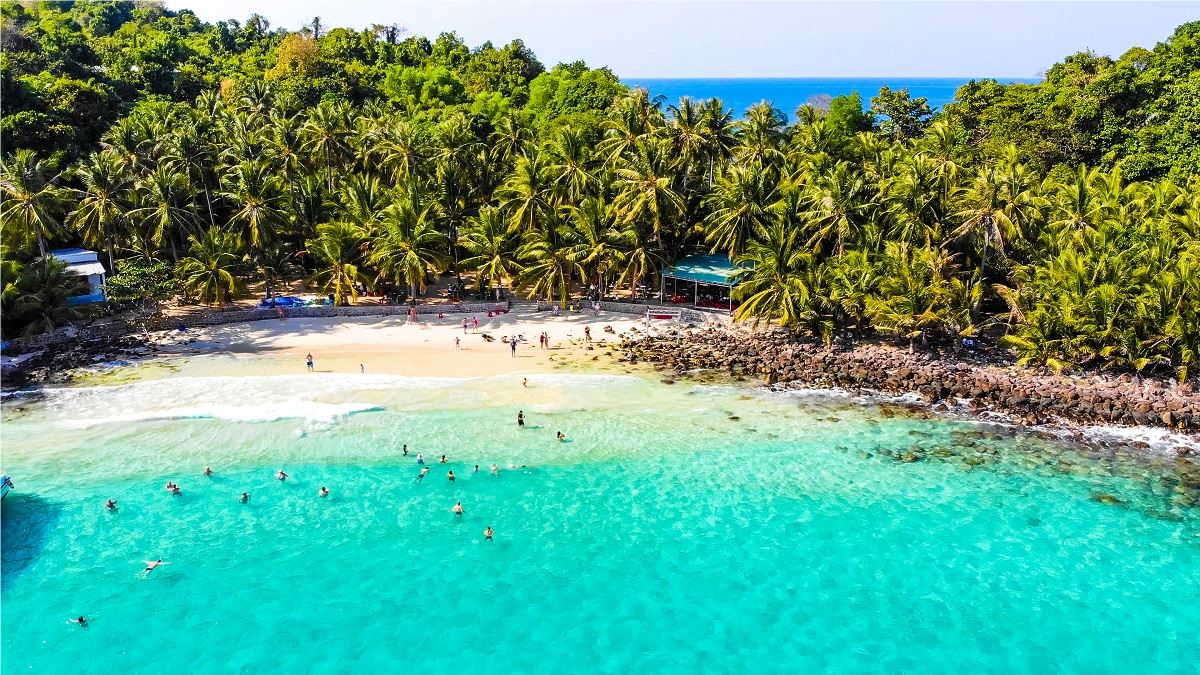 Phu Quoc the most beautiful season of the year. Photo: Shutterstock

Dalat dreams. Photo: Shutterstock
Immerse yourself in nature with trekking, picnics 3 days 2 nights
Spring with flowers and warm sunshine is also a good time to go on a 3-day-2-night hike. With neat luggage and professional posters, the journey of cloud hunting and sightseeing begins.
Luo Than Mountain (Lao Cai) famous for its pristine scenery and beautiful sea of white clouds. You will cross the 2,862 m course to the top of the mountain. As the 11th highest peak in Vietnam, this mountain is considered to have medium difficulty but a great nature experience.
White Mu Liangzi (or Ki Quan San)) is one of the 4 highest peaks in Vietnam, located between Lai Chau and Lao Cai provinces. The Luong Tu White Moc Mountains have quite difficult terrain. The distance from the foot of the mountain to the top is about 30km, through many different terrains such as bare hills, bamboo forests, large timber forests, dwarf bamboo forests to moss-covered cliffs.
Ta Nang - Phan Dung located in Lam Dong and Binh Thuan provinces is known as the most beautiful trekking forest road in Vietnam. During the 3 days 2 nights journey, you will pass through impressive pine forests, rice fields, savannas.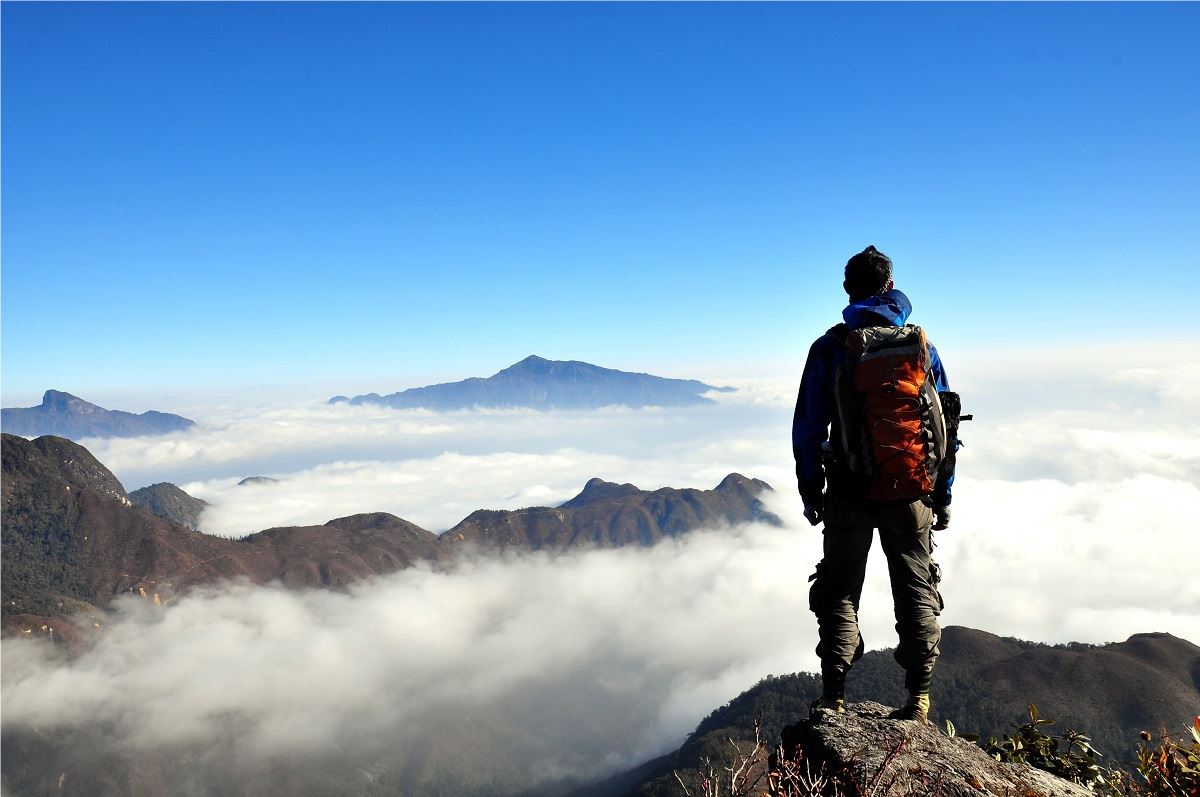 "Cloud hunting" wandered. Photo: Shutterstock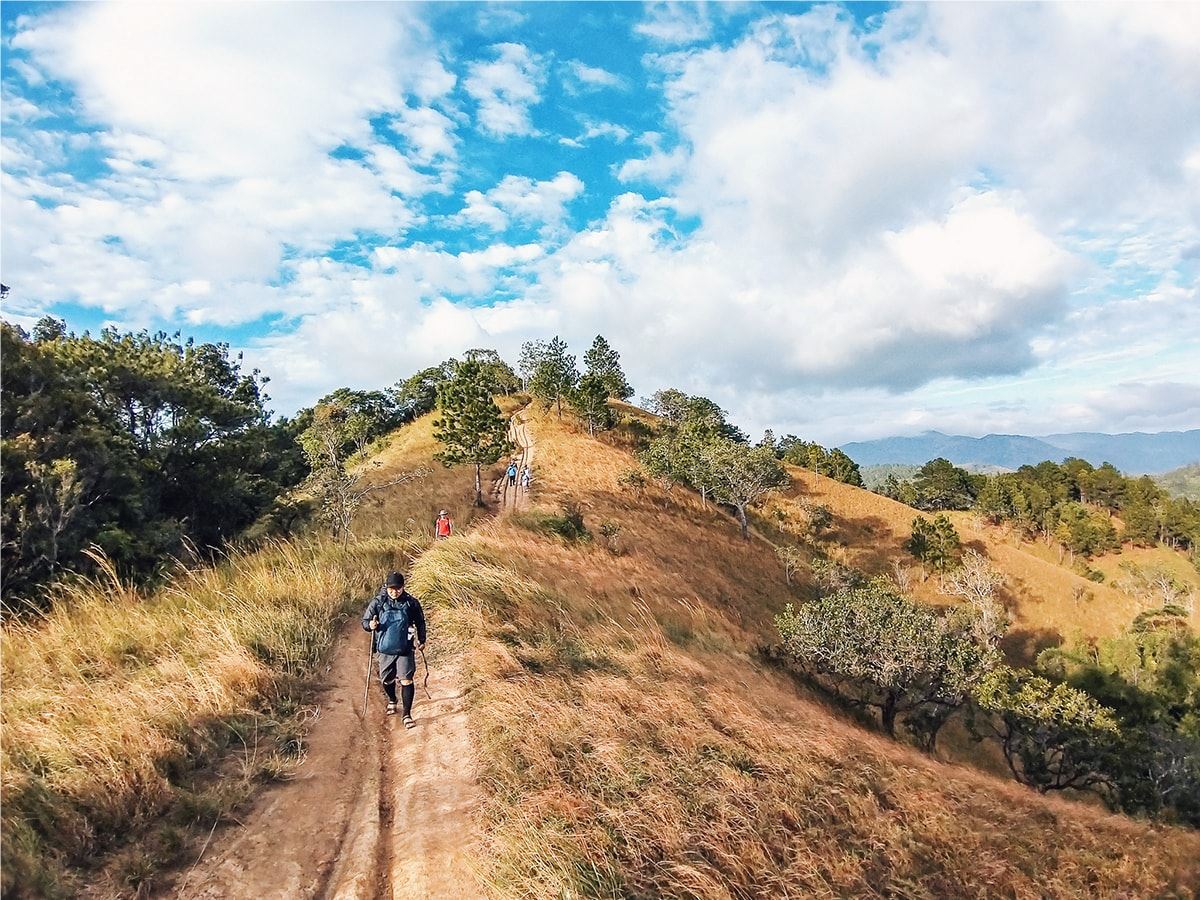 Ta Nang Phan Dung Challenge Road. Photo: Internet
An ideal flower viewing trip 3 days 2 nights
When Spring returns, each region of the S-shaped land wears a new color. Although the motifs are somewhat different, it is definitely indispensable for the brilliant beauty of the flowers. 3 days and 2 nights is the time for the journey.
Moc Chau (Son La) Welcome you with the beauty of forest peaches and white plum blossoms. Forest peach blossoms exude wild, strong beauty typical of the high mountains. The sweet pink color of cherry blossoms in the warm sunlight of the first days of the year, interspersed with the green background of foliage, makes Moc Chau become more charming and passionate than ever.
Every spring, Ha Giang Rekindle vitality in the colors of all kinds of flowers: bright yellow of mustard blossoms, pure white of plum blossoms, crimson of peach blossoms ... Ethnic minorities here such as Mong, Dao, Nung... Often referred to this period as "rock blooming season."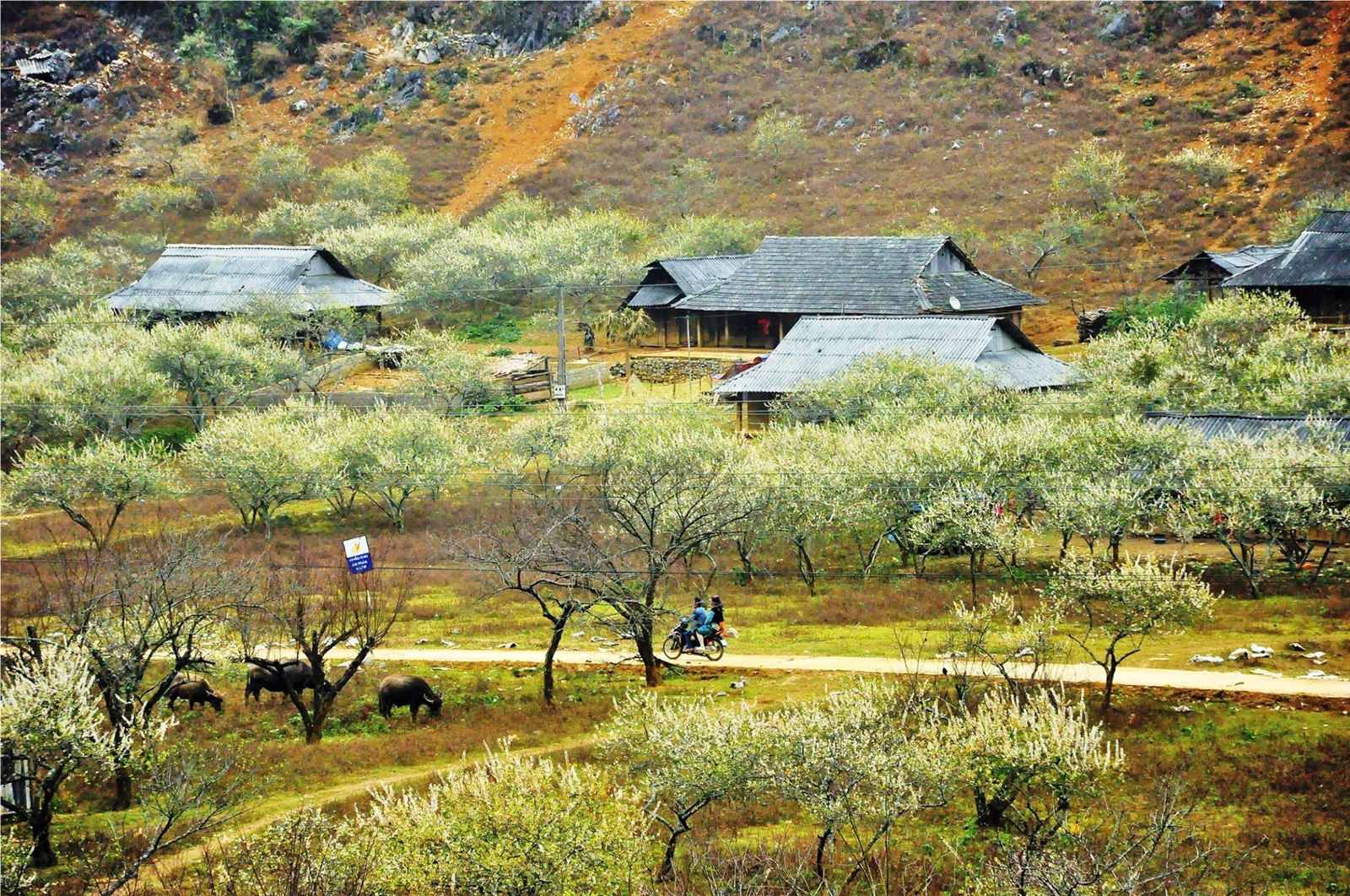 Moc Chau is the most beautiful season of the year.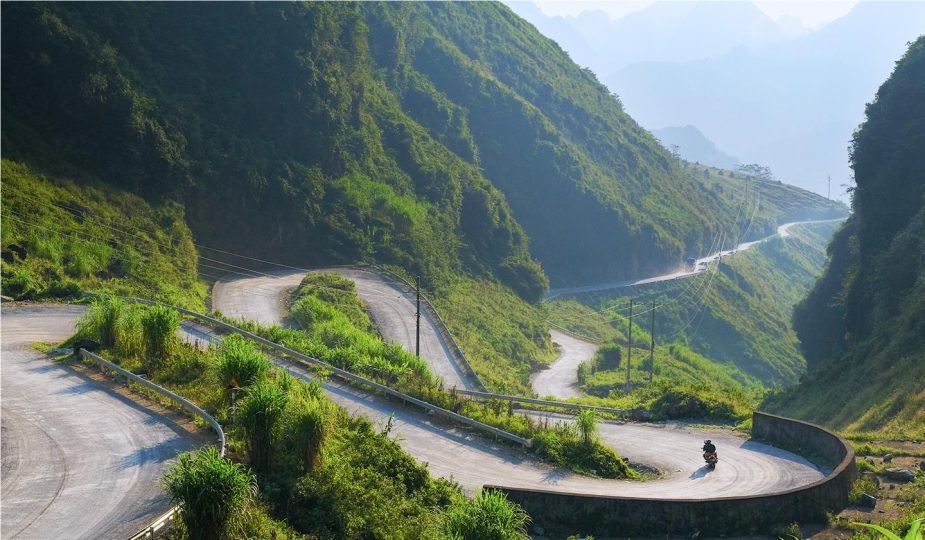 The passes come to Ha Giang. Photo: Internet
Are you ready to check-in all the above locations? Let's start a new year as brightly as the "girls" of spring flowers are blooming.