Yen Tu , Quang Ninh
Located on Yen Tu mountain with an altitude of 1,068m above sea level – one of the largest Buddhist centers in Vietnam. because there are often clouds on the top of the mountain, there used to be a place called Baiyunshan.
The mountain road is about 6km long, with the terrain is not too difficult, trekking is one of the forms chosen by many young people. However, the trekking route to Dong Pagoda - a famous destination in Yen Tu - is quite steep and rugged, so it is only suitable for those with good health.
Address: Yen Tu Pagoda, also known as Yen Tu Scenic Complex in Upper Yen Cong Ward, Uong Bi City, Quang Ninh Province
Best time: From the 1st to the 3rd lunar month, the weather is relatively cool, many festivals take place, attracting a large number of tourists.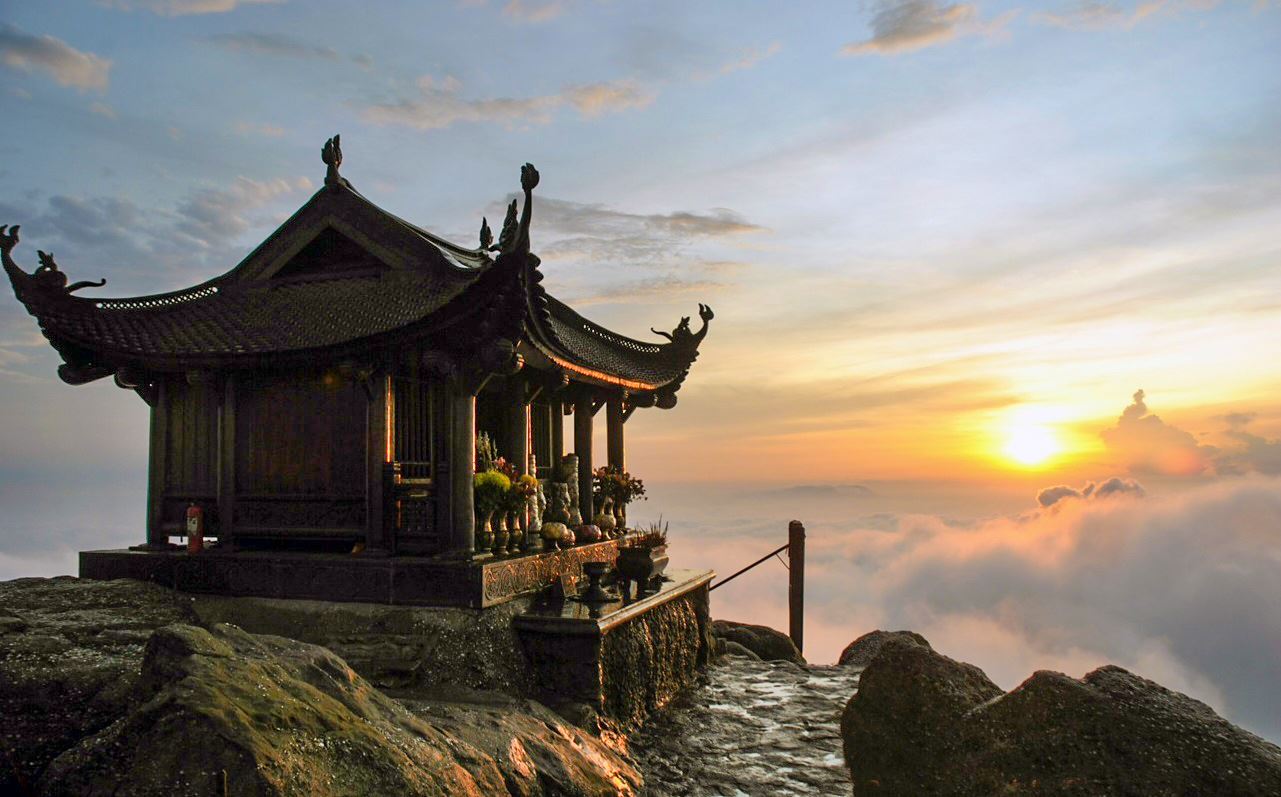 Source: antuongxuyenviet.com
A Pa Chai, Dien Bien
A Pa Chai belongs to Sin Thau commune, Muong Nhi district, Dien Bien province, at an altitude of 1864m above sea level, inhabited mainly by Ha Nhi ethnic group and some other ethnic minorities. As the westernmost point of Vietnam, bordering Laos and China, this place is likened to "a chicken crow, three countries listen".
With a steep slope, A Pa Chai requires climbers to walk continuously, unable to stop in the middle of the road. However, conquering A Pa Chai can be divided into 2 stages: the first half is relatively difficult to climb, high and steep continuously, so it is very laborious. Especially the initial 2 stages of rocky mountains, very few ledges, when climbing, many small stones fall out. The second half of the stage is gentler, the slopes are shorter and lower, instead the trail leads climbers closer to nature, the birds chirp, the sun through the trees dispels the fatigue of the first stage.
Location: Muong Nhi, Dien Bien
To get to the westernmost point, you have to get permission from the border guard station
Best time: The dry season is from about May 11 to May 4. The average temperature is about 21-23 degrees Celsius, the road is not landslides or slippery.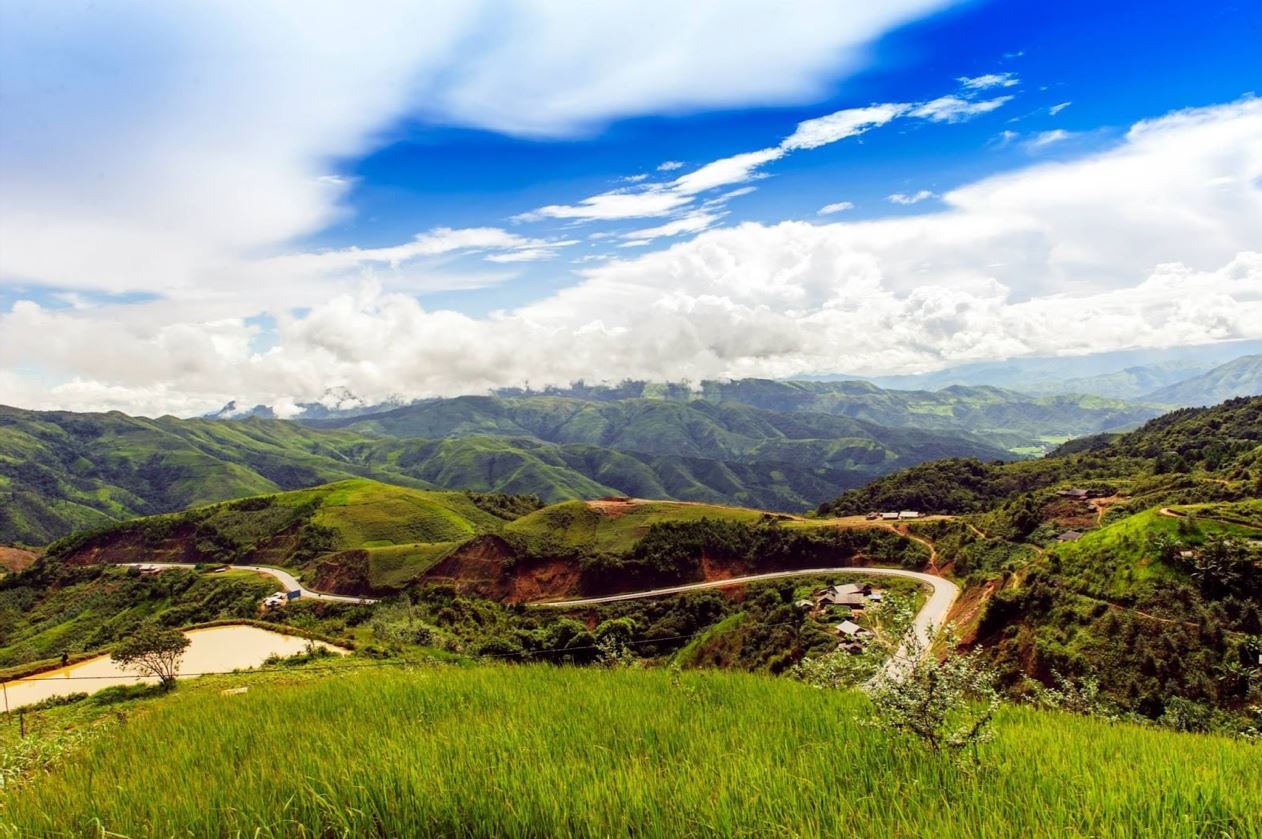 Source: greenestcity.org
Pu Luong, Thanh Hoa
Pu Luong is about 130km northwest of the city center and possesses an altitude of 1700 meters, an area of more than 17,600 hectares along with rich and diverse flora and fauna. Pu Luong is a destination that attracts domestic and foreign tourists with the wild natural beauty of terraced fields and mysterious primeval jungle.
Address: Pu Luong Nature Reserve belongs to Ba Thuoc and Quan Hoa districts, located in the northwest of Thanh Hoa province,
Some Pu Luong trekking routes that you can refer to:
● Walk around Don village to Ngon village, Leo village
● Go to Orangutan village -> Diving village
● Journey to Son – Ba – Ten
Best time: Late May – early 6, although it is summer, the weather here is cool and pleasant. This is also the time when Pu Luong is starting a new rice crop, intertwined with a few places of ripe yellow rice to create an eye-catching scene.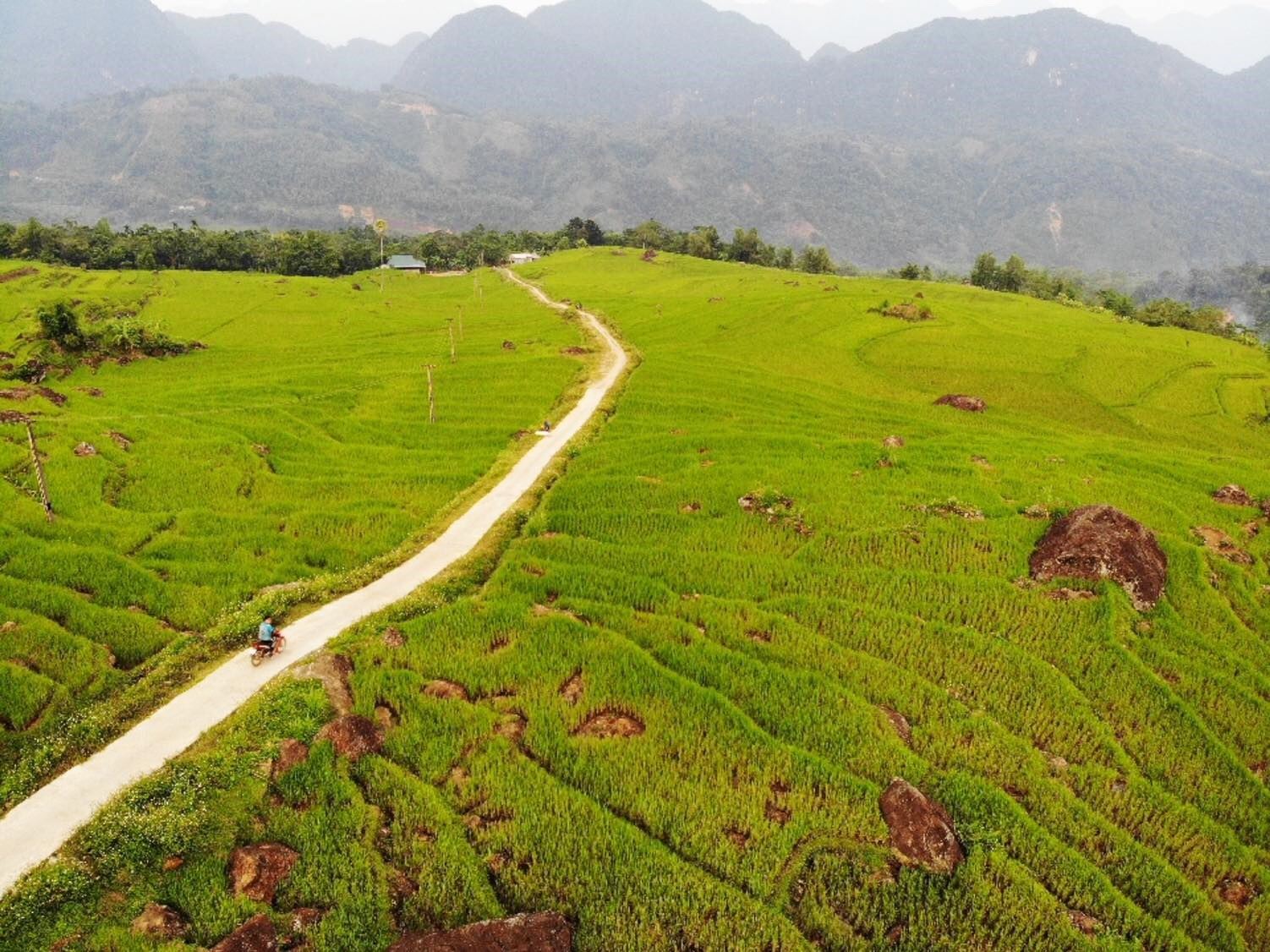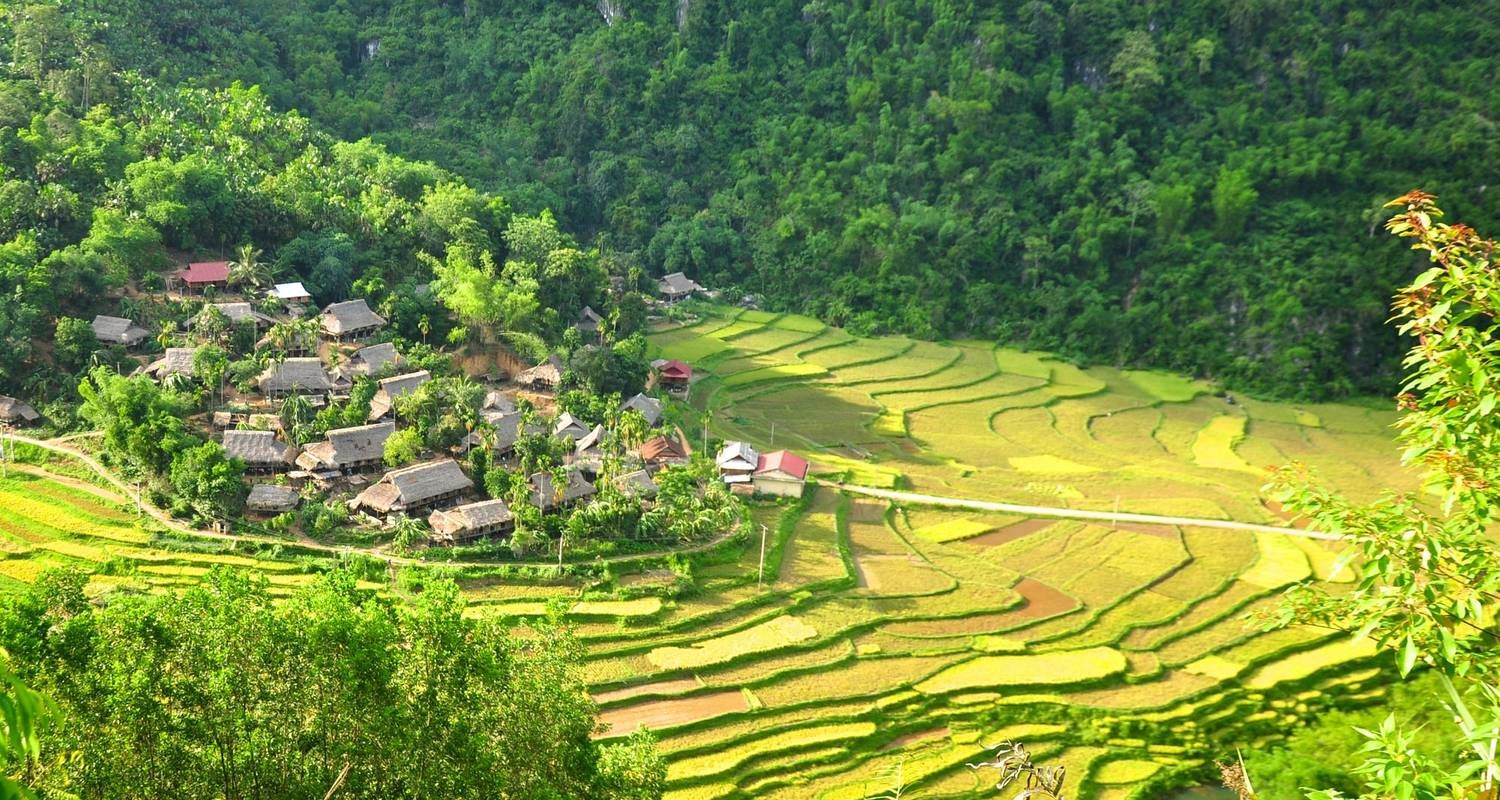 Source: tourrada.com
Sapa, Lao Cai
The road is located close to the border of neighboring China, famous for its majestic mountains and ripe rice fields. There are trails that make it easier to travel to places such as Cat Cat, Y Linh Ho village, Ta Phin village, Muong Hoa valley, Ham Rong mountain, Heaven's gate,... In particular, Sapa is home to Fansipan peak - the highest mountain in Vietnam: 3143m.
Some recommended trekking routes if you want to experience the ease level:
■ Lao Chai village (5 km from Sapa town)
■ Sin Chai village (5 km from Sapa town)
■ Ta Van village (10 km from Sapa town)
■ Hou Hao village (11 km from Sapa town)
■ Ta Phin village (12 km from Sapa town)
■ Ban Ho (21 km from Sapa town)
Best time: From March to May when it is dry and clean, and from September to November if you want to admire the terraced scenery firsthand.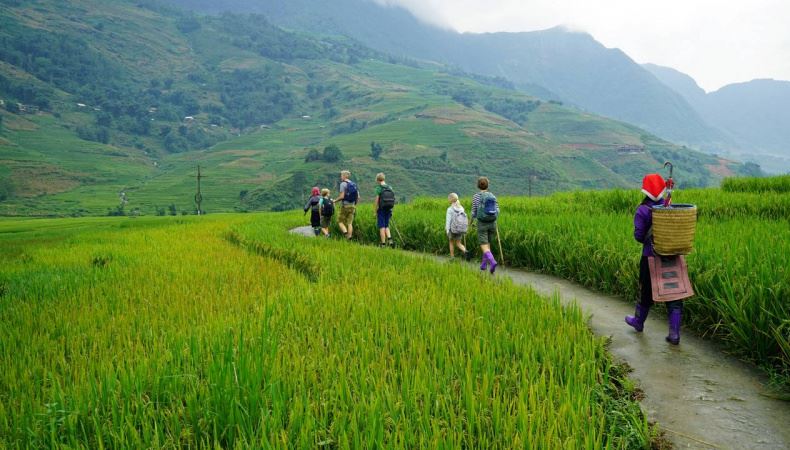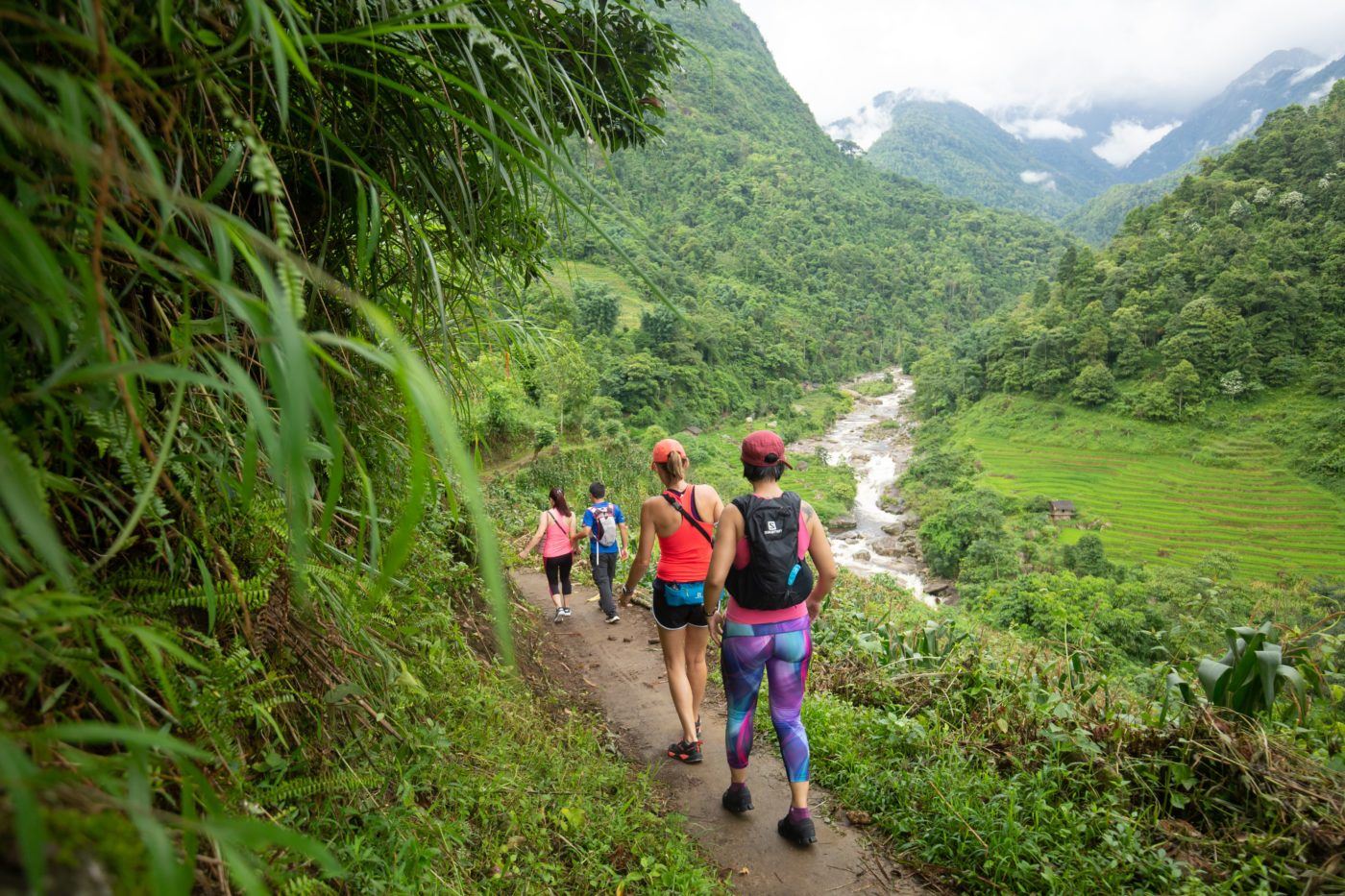 Source: vietnam-guide.com, remotelands.com
Writer: My Dieu