Ta Nang - Phan Dung, Lam Dong
One of the famous routes is dangerous but makes many "backpackers" captivated by the majestic scenery. Despite all dangers, Ta Nang - Phan Dung is a very popular destination by young people who love adventure and discovery.
You have to move from an altitude of 1,100m to 500m above sea level, cross streams, climb passes, cross dense green forests. Many rich and diverse vegetation and majestic and poetic scenery will appear before your eyes, making you nostalgic forever. Because this is a route with extremely high difficulty, you should be really careful, need to be equipped with knowledge and prepare carefully before leaving.
Address: The most beautiful 30km trekking route in the South starts from Ta Nang commune, Duc Trong district, Lam Dong through Phan Dung commune, Tuy Phong district, Binh Thuan
Best time: From 6 to 12 months is the most beautiful time of this trekking route.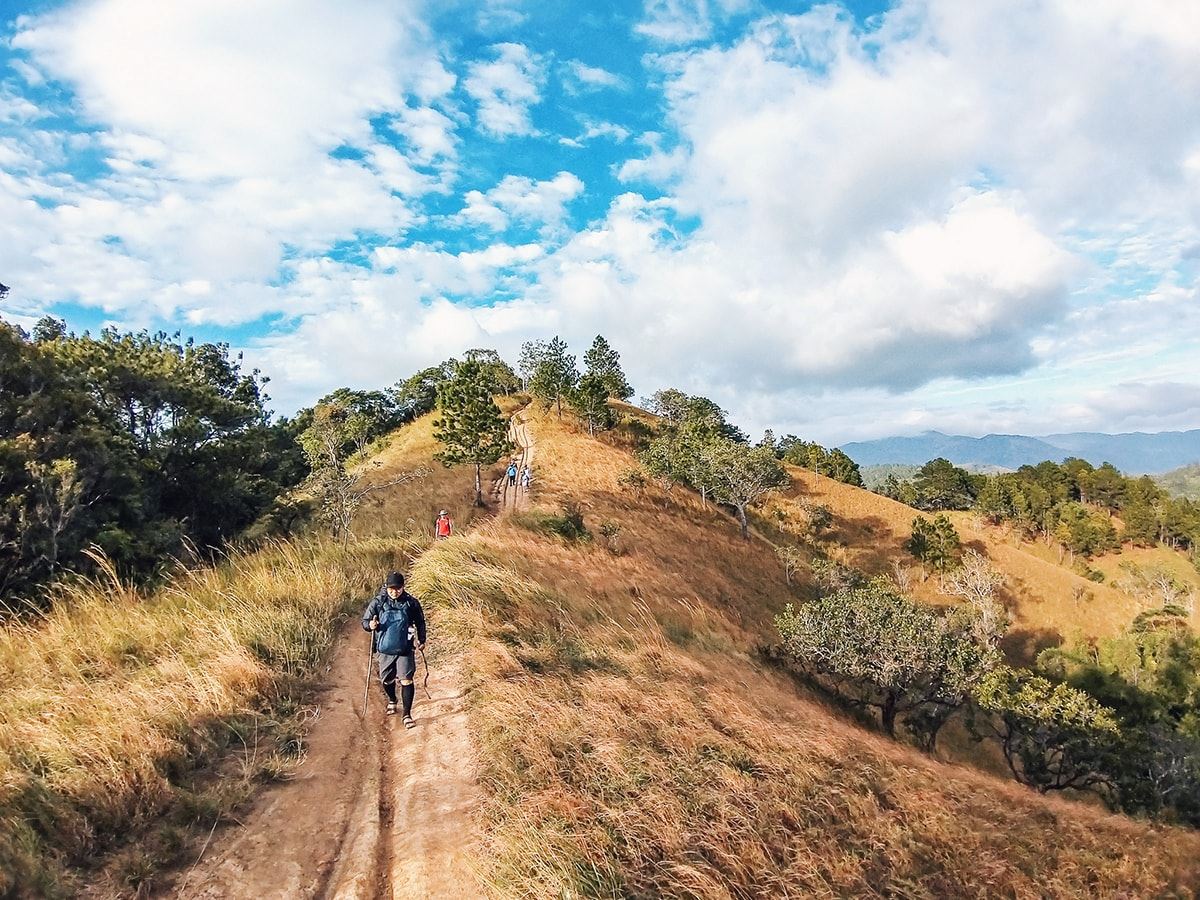 Source: luhanhliendaiduong.vn
Ba Den Mountain, Tay Ninh
Ba Den Mountain in the northeast of Tay Ninh city, belongs to the complex of cultural and historical relics of the same name and is known as the "Roof of the South". In addition to its impressive height, Ba Den Mountain also attracts visitors by its charming nature, majestic mountains and countless folk tales passed down orally over hundreds of years. There are 7 routes to conquer this mountain, you can refer to and choose for yourself the most suitable route.
The mountain has a moderate height but the climbing path is quite steep and many large rocks, you will have to climb continuously with a slope of about 30-45 degrees, you need to be careful every step, step slowly when passing through slippery roads or rocky cliffs.
Address: Ba Den Mountain, Tay Ninh City
Best time: Every season here is beautiful, but it should be noted to avoid rainy months to minimize loss of life and property.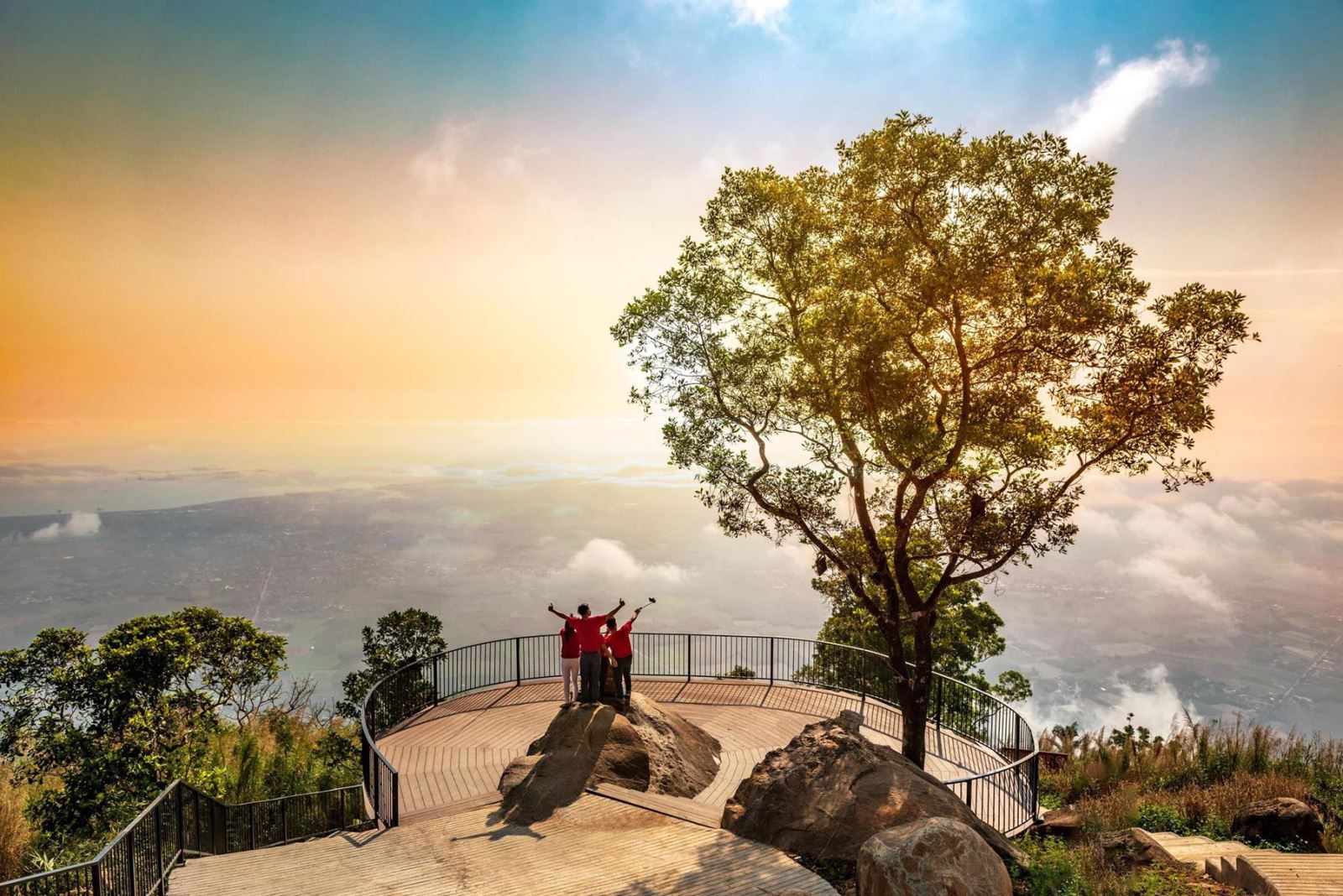 Source: sovhttdl.tayninh.gov.vn
Bu Gia Mu National Park, Binh Phuoc
Located 210km from Ho Chi Minh City, in the Annamite Mountains, Bu Gia Fat National Park has diverse ecosystems including: 388 ha of rich forest, 2,798 ha of medium forest, 1,692 ha of poor forest, 5,064 ha of mixed forest and 11,434 ha of bamboo forest. The park belongs to the lowlands of the southern Central Highlands, with the highest peak being 700 m above sea level. The streams of Dac Hut, Dac Sa, Dac Ka, Dac K'me flow through the garden, green, cool and peaceful. Because it is a national park, when you want to trek, you need to contact for the consent of Bu Gia Mu management.
Address: Bu Gia Mup National Park, Binh Phuoc province
Best time: From 11 to 4 months of the following year. Avoid trekking in May – 10 and the peak rain concentrated mainly in June – 8, the road will be slippery, difficult to walk and have a lot of squeezing.
Telephone: 098 223 92 54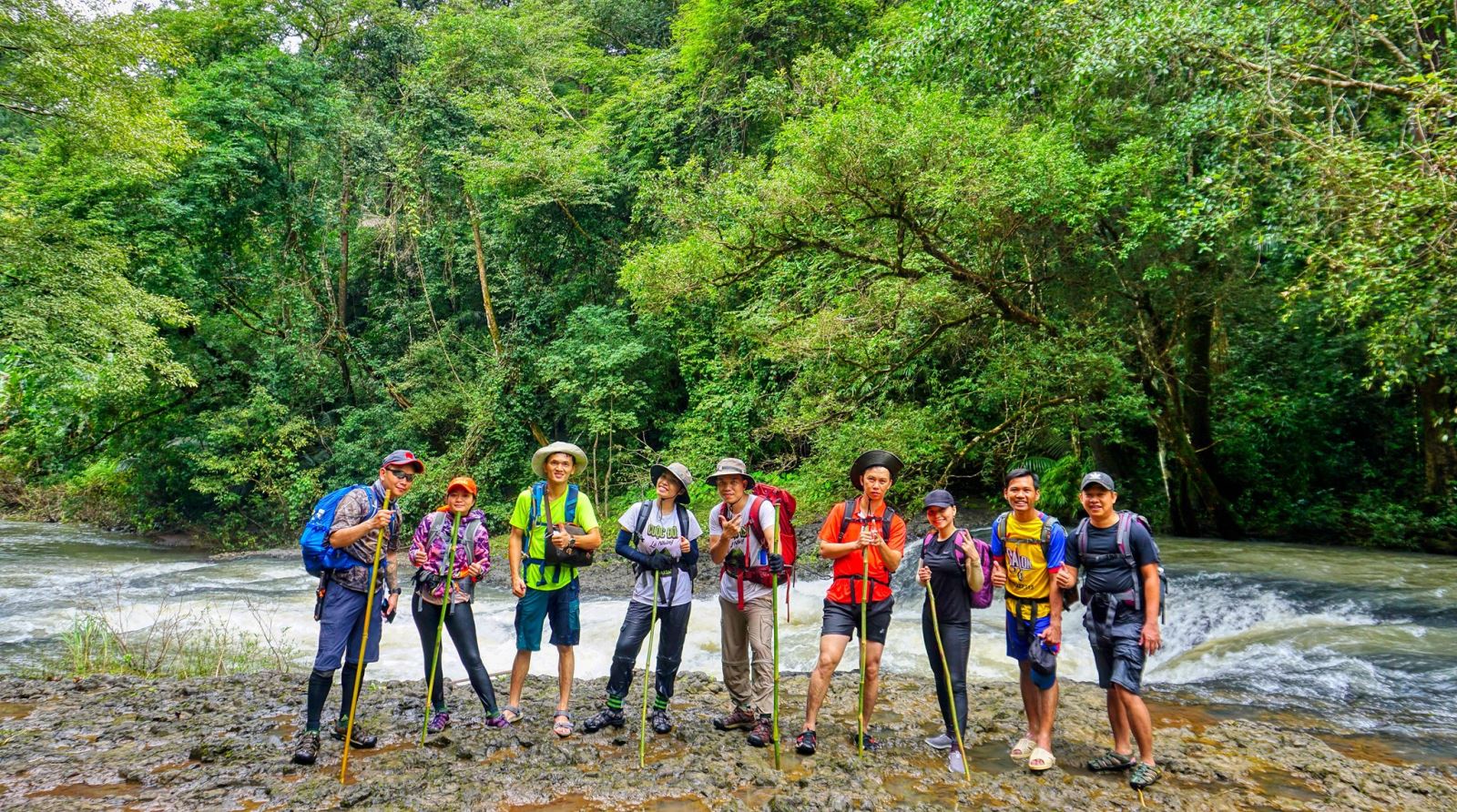 Source: cuongchan.com
Hang En, Quang Binh
Hang En is the world's third largest cave with a rich and unique ecosystem. Hang En passes through a mountain 1,645 meters high, has a maximum height of about 100 meters, and a maximum width of about 170 meters. The only way to reach the cave is by helicopter or trekking about 4 hours from the nearest road. The further you go inside, nature will constantly admire you by stalactites of many different shapes or swallow nests.
Location: Hang En, Bo Trach, Quang Binh
Currently, the Hang En 2 days 1 night tour operated by Oxalis International Travel Company costs 7,500,000 VND.
Best time: The weather is quite cool, occasional showers, temperatures between 22-33 °C and the water level in the cave is moderately high, never above the knee are the reasons you should choose the trekking time from mid-March to early May.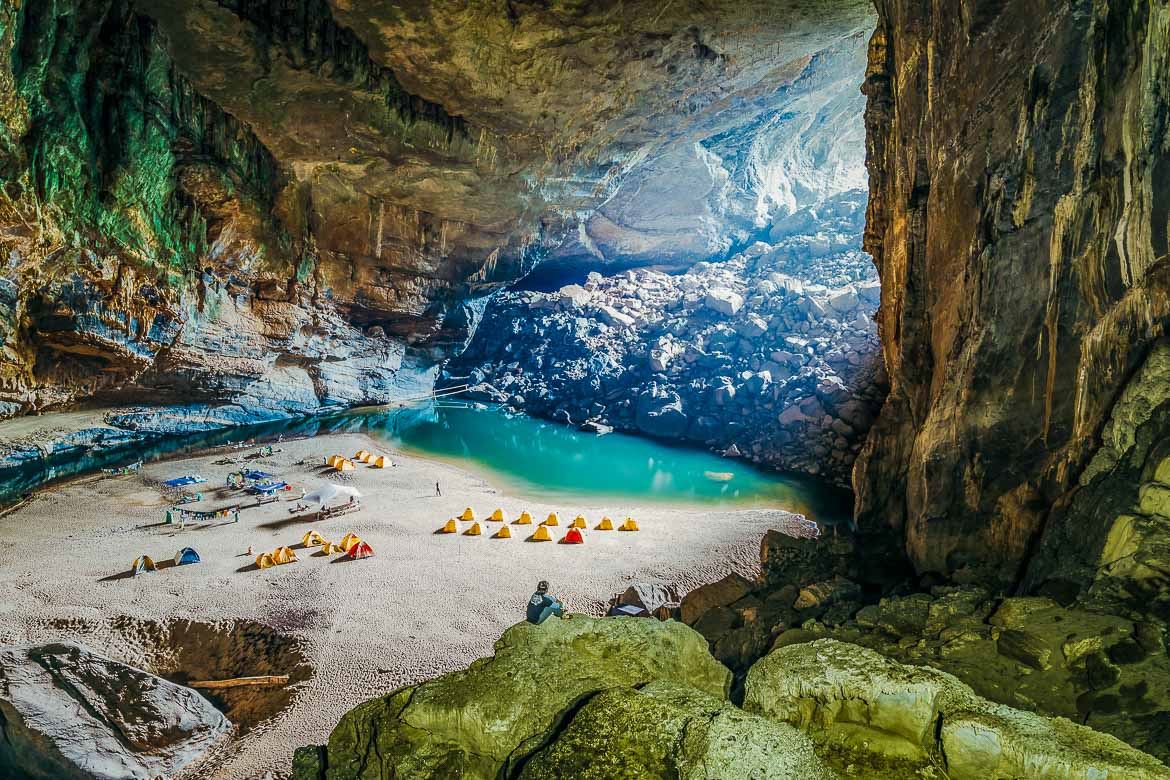 Source: oxalisadventure.com, hoileonui.com
Writer: My Dieu