If you want to enjoy really delicious steak, you are willing to pay a small fee at 1 of 5 steak restaurants in Hanoi below.
1. El Gaucho Argentinian Steakhouse
Having been present in Vietnam for 10 years, El Gaucho still retains its position as a top restaurant.
Steak in El Gaucho is delicious off the table. Certified Angus Beef soft yet firm, USDA Prime rib eye melts in your mouth like a scrumptious piece of butter. The outside is almost next to the standard, the inside is bright pink, when cut out, the water is fresh and fragrant. Seasonings marinate medium, infuse evenly from the inside out. You also don't need to sprinkle with fussy sauce. Serve the meat with grilled garlic for the most original flavor.
Even the way the restaurant treats the food is very attentive. Under the plate there are always candles to keep hot, the staff cuts each slice firmly. You can eat, drink wine at the same time, and stop freely to chat without worrying about cold food.
At the end of the meal, the restaurant will give you a glass of Caramel vodka. That will be the moment you realize this will be a place you love both for quality and attention to detail.
Address: CS1 Someret West Point 2 West Lake; CS2 11 Tien Tien; CS3 29 Willow
Opening hours: CS1 16:00 – 23:30; CS2 11h00 – 23h30; CS3 11:00 – 22:00
Price: 1.500.000 - 3.000.000 VND
Website: https://vn.elgaucho.asia/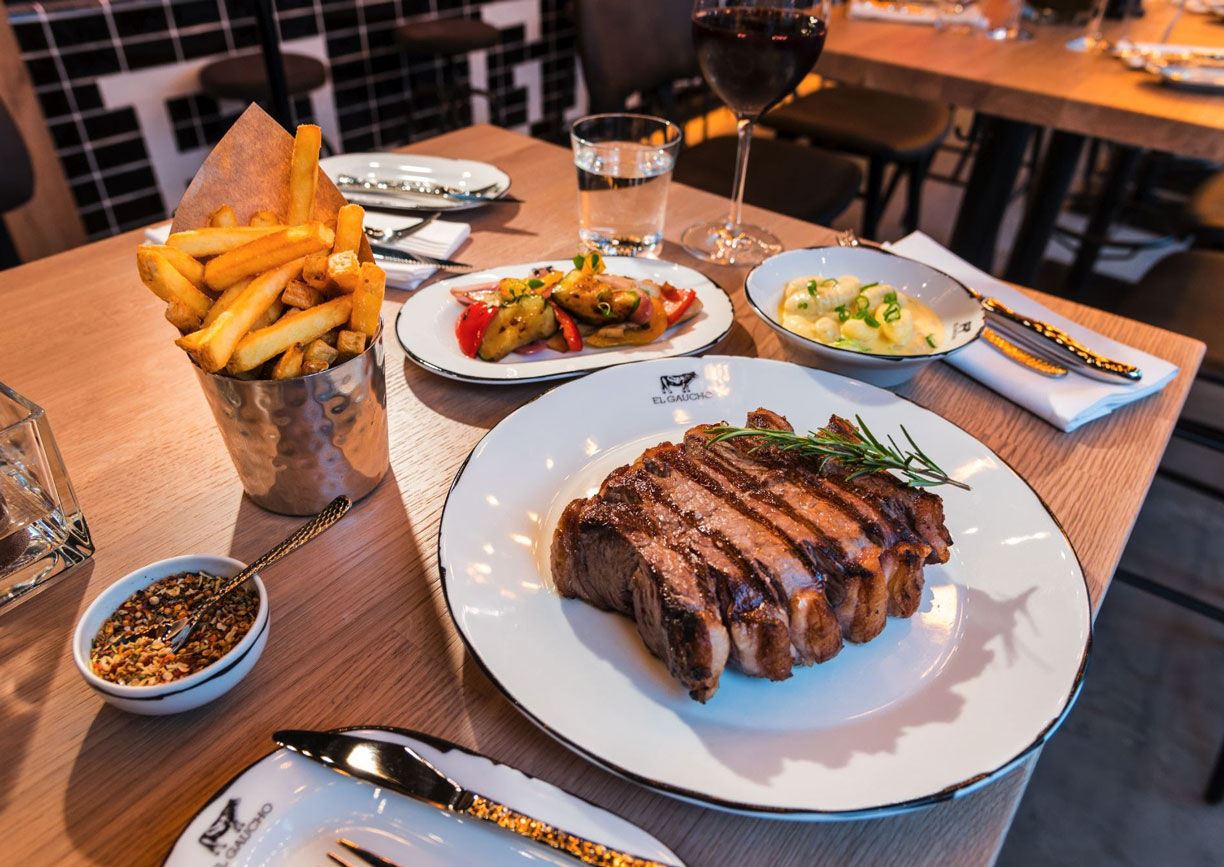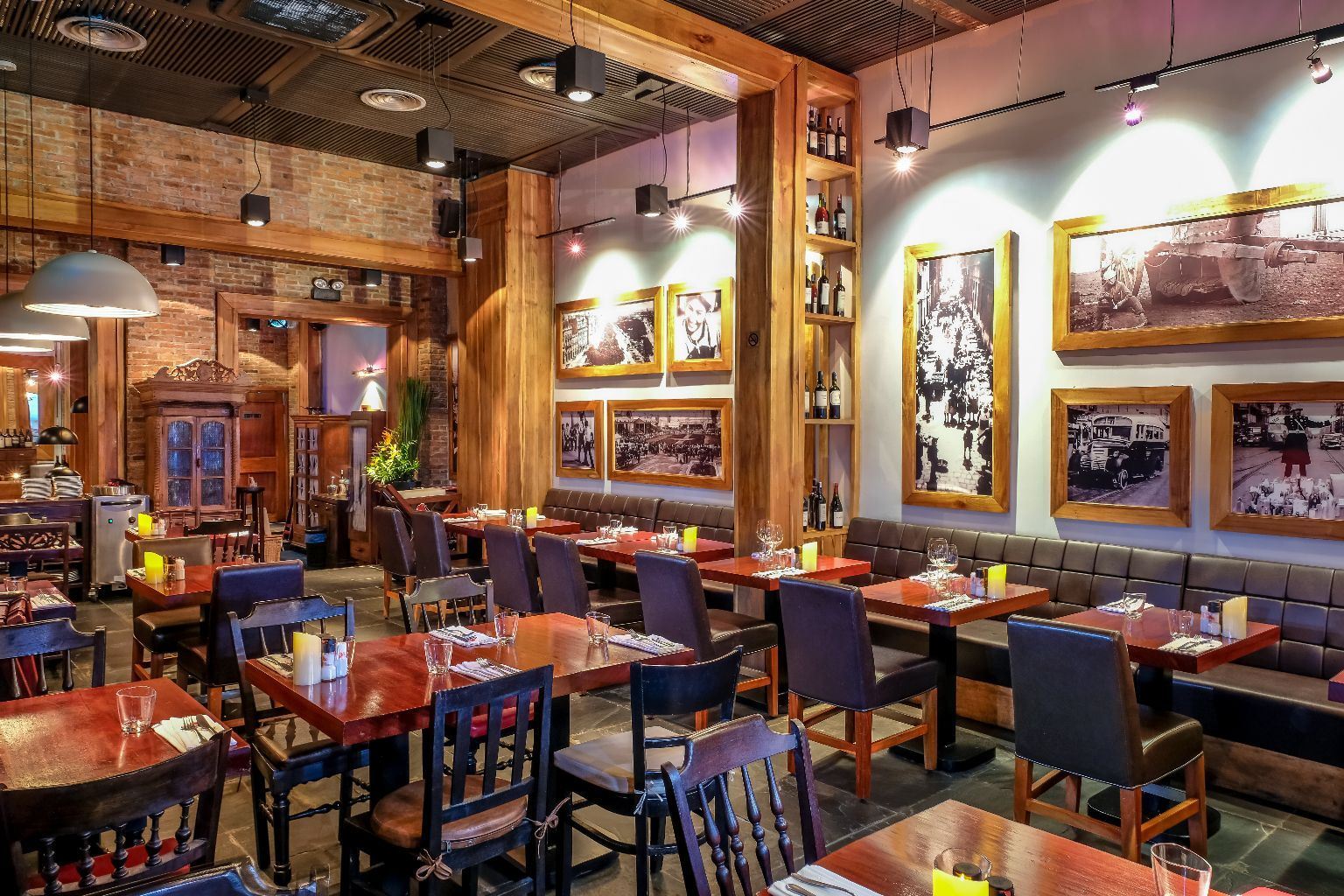 2. French Grill
French Grill owns a quiet, cozy hotel space with melodious instrumental music. Entering the French Grill, you will see the quality of service reaching almost absolute levels. The reception staff is enthusiastic, attentive and polite, always timed the standard between main course, side dish and dessert to inform diners. It sounds simple but it is not easy to master.
Food is also irreproachable at French Grill. Steak is a high-protein dish that is easy to heavy, but in the hands of French chef Jean-Francois Nulli becomes delicate. Other dishes such as pumpkin soup, truffle mashed potatoes are simple but impressive. French Grill always balances very well every ingredient in one dish and every dish in one meal.
Dineing at French Grill brings diners comfort thanks to the space, service and delicious dishes guests have just enjoyed.
Address: JW Marriot Hotel, 8 Do Duc Duc, Me Tri, Nam Tu Liem, Hanoi
Opening hours: 6:00 - 10:30
Price: 1.000.000 - 3.000.000 VND
Telephone: 0903290998
Website: https://portal.marriott.com/vn-hanjw-dining/french-grill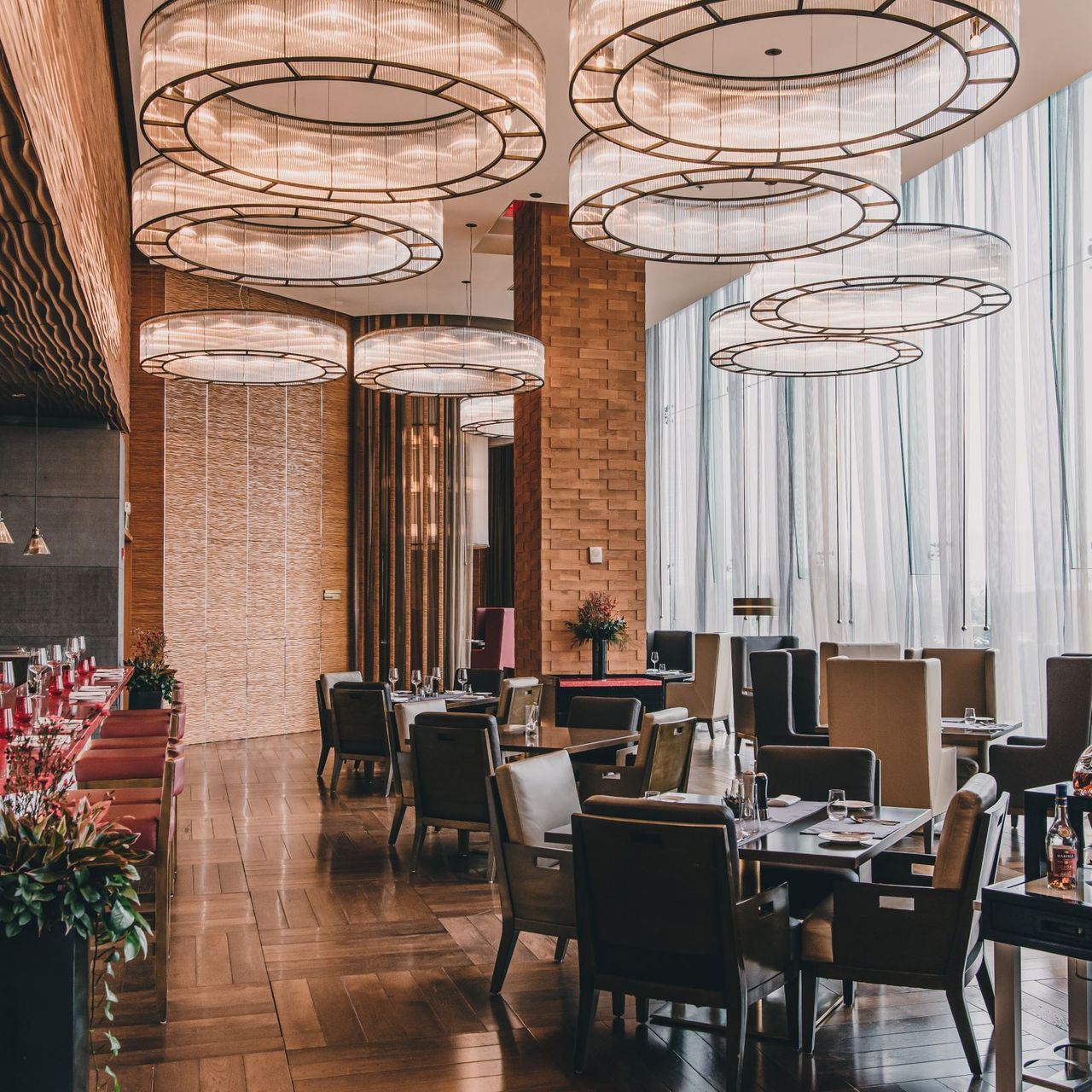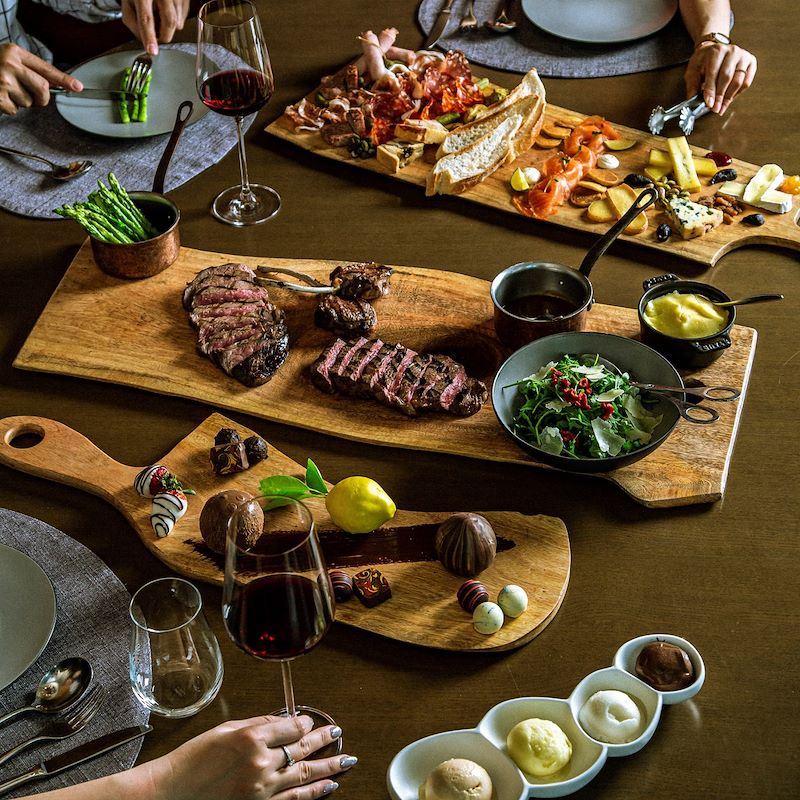 3. La Bête Steakhouse
The "cow-up-age" steak is what makes La Bête most famous. As soon as you step up to the second floor of the restaurant, you can already see dried meat display cabinets of all kinds.
In La Bête, not all meat is suitable for age. Only those with the most perfect fat and lean ratios, along with just enough fat to keep the meat inside from spoiling, were chosen, but mainly Black Angus and Wagyu. Aged meat is seasoned with Himalayan spices and salt and put into a specialized cupboard. In this special type of cabinet, meat is illuminated and ensures the factors of time, temperature, humidity, air circulation.
After being processed, the meat is hunted on the outside and juicy, tender and fragrant inside medium-rare. The vegetables served are also very delicious because of the standard knife and fire technique.
Prices in La Bête are also more affordable than El Gaucho and French Grill. Currently, the restaurant has a combo of VND 1,200,000 including Hereford Ribeye (English beef tenderloin) 35 days old and other accompaniments.
Address: Lane 431 - Au Co, Nhat Tan, Tay Ho, Hanoi
Opening hours: 11:00 - 23:00
Price: 800.000 - 3.000.000 VND
Telephone: 0243 3938 899 | 0385 088 655
Facebook: https://www.facebook.com/labete.vn/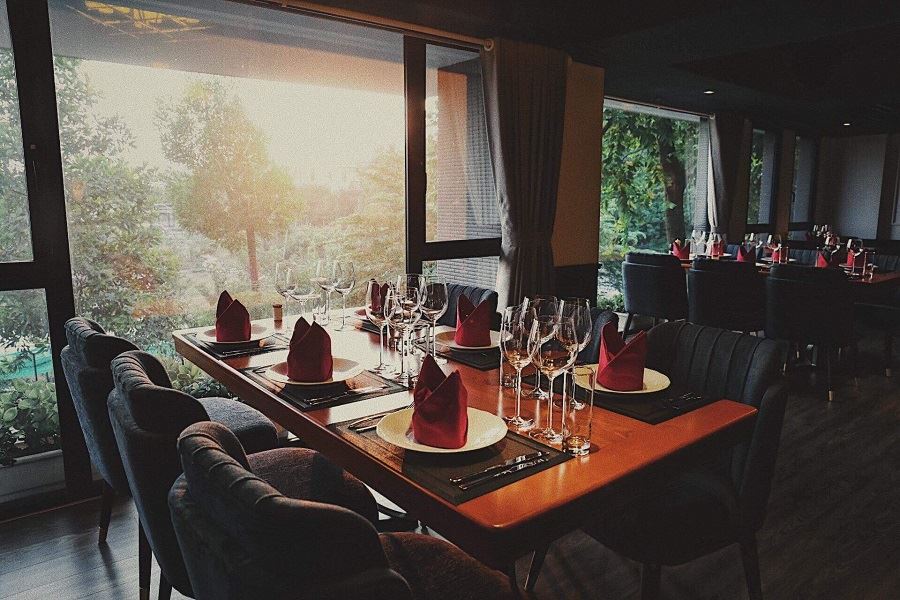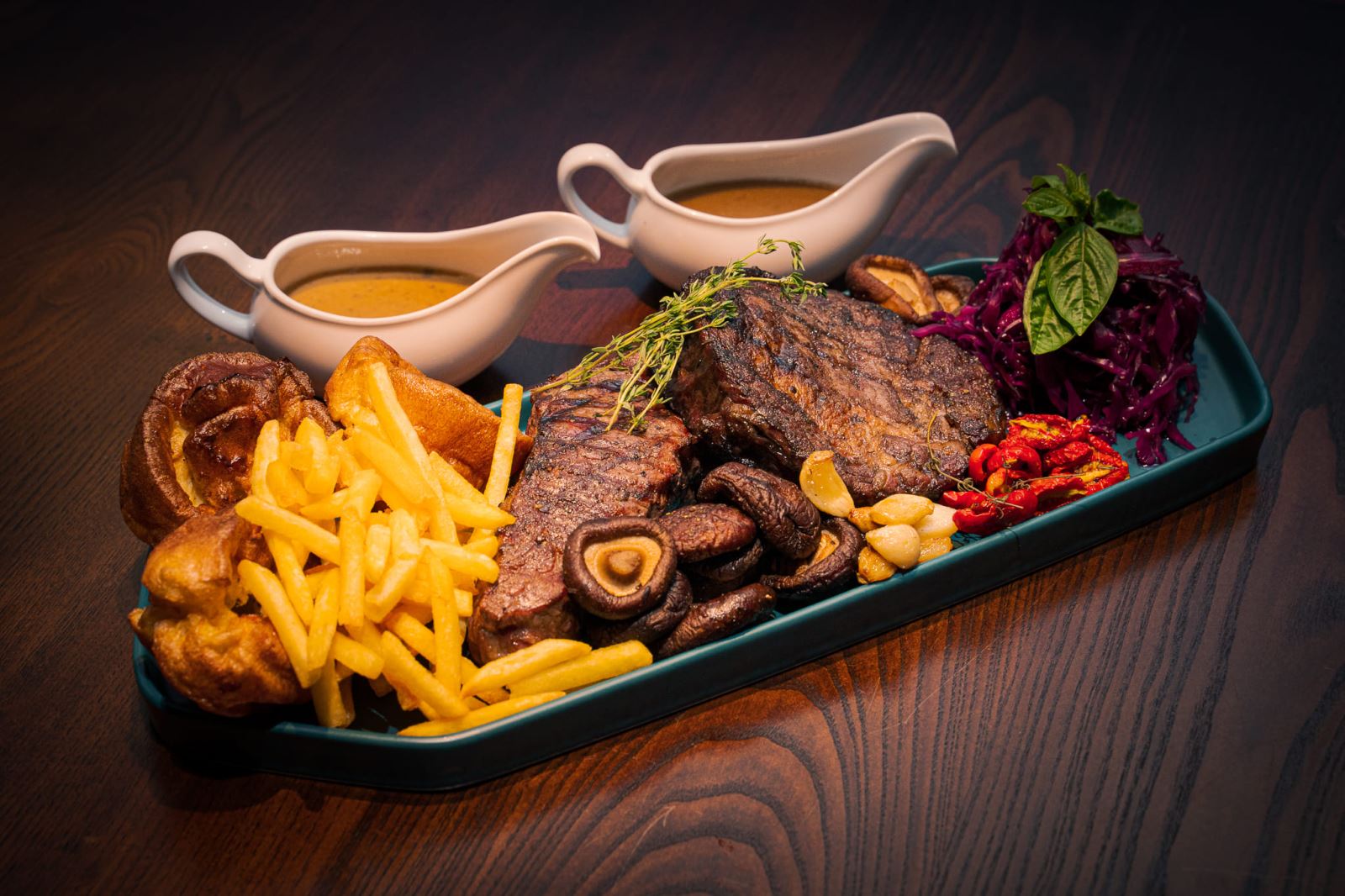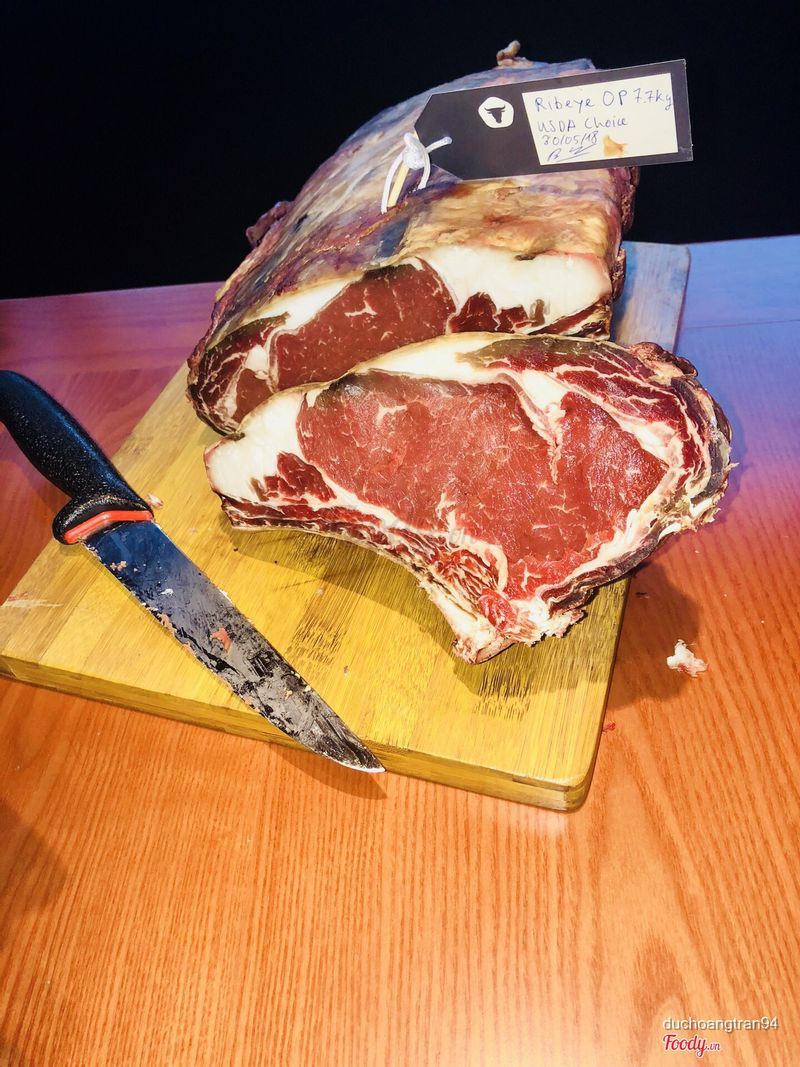 4. Jacksons Steakhouse
Coming to Jackson Steakhouse, choosing NZ or Wagyu cows will never be disappointed. The meat is tender, lightly marinated, so the taste of the meat is very clear. The ingredients themselves are of high quality, so the restaurant does not need to "magic" with many spices. When eaten dip with the gravy itself flowing out, accompanied by baked cherry tomatoes, potatoes, mushrooms. You can choose to add garlic butter sauce or green pepper for more flavor. The way to marinate medium and add richness to the sauce of the restaurant is quite smart. Thus, you can easily adjust the dish to your taste buds.
Jacksons' prices are naturally not low. However, the restaurant has a 3-course lunch set that changes regularly and costs only about 400,000 VND / person. A reasonable and economical tasting option, huh?
Address: 23J Hai Ba Trung Street, Hoan Kiem, Hanoi.
Opening hours: 8:00 - 20:00
Price: 700.000 - 2.000.000 VND
Telephone: 0243 938 8388
Website: https://www.jacksons-steakhouse.com/vi.html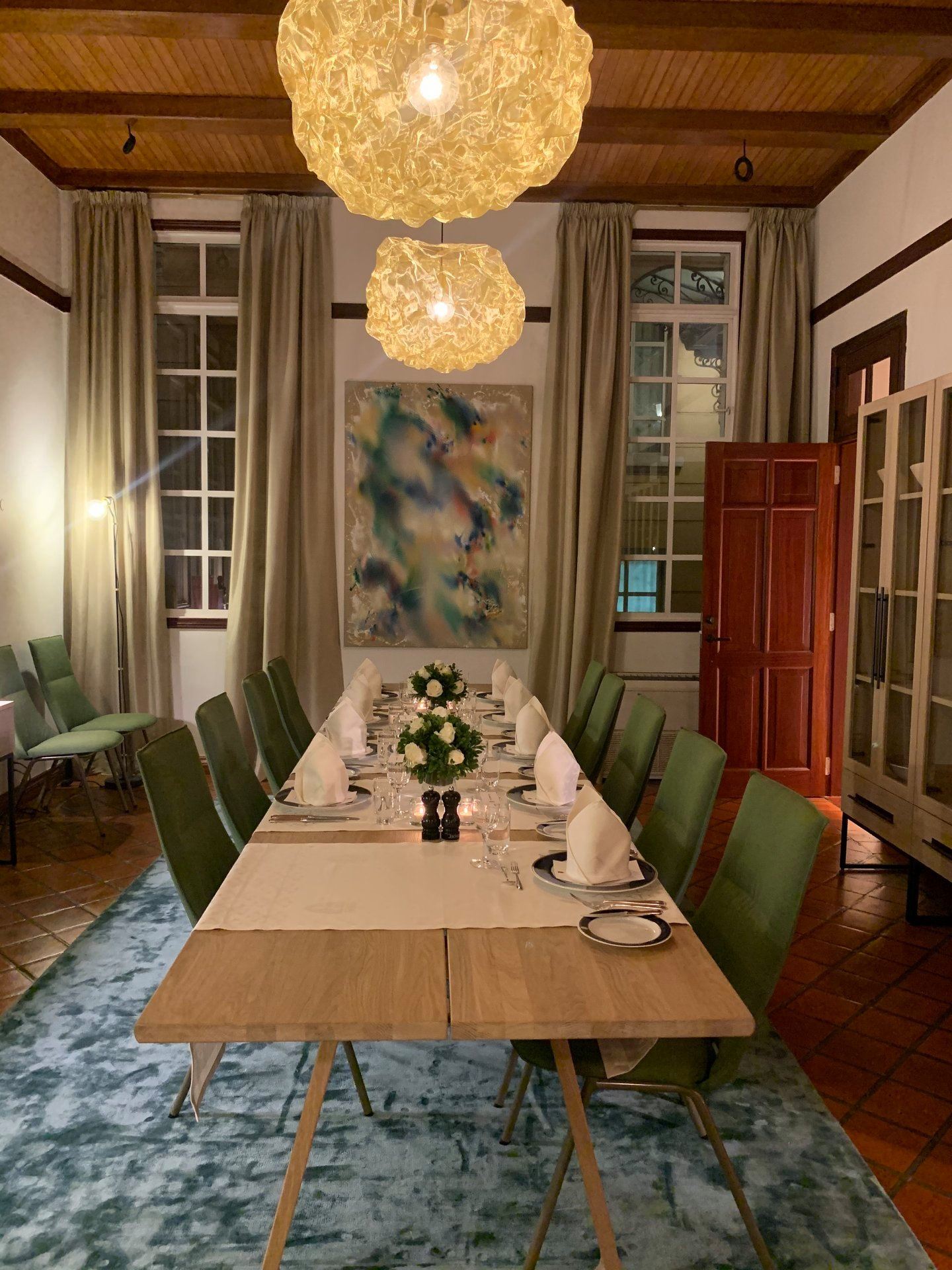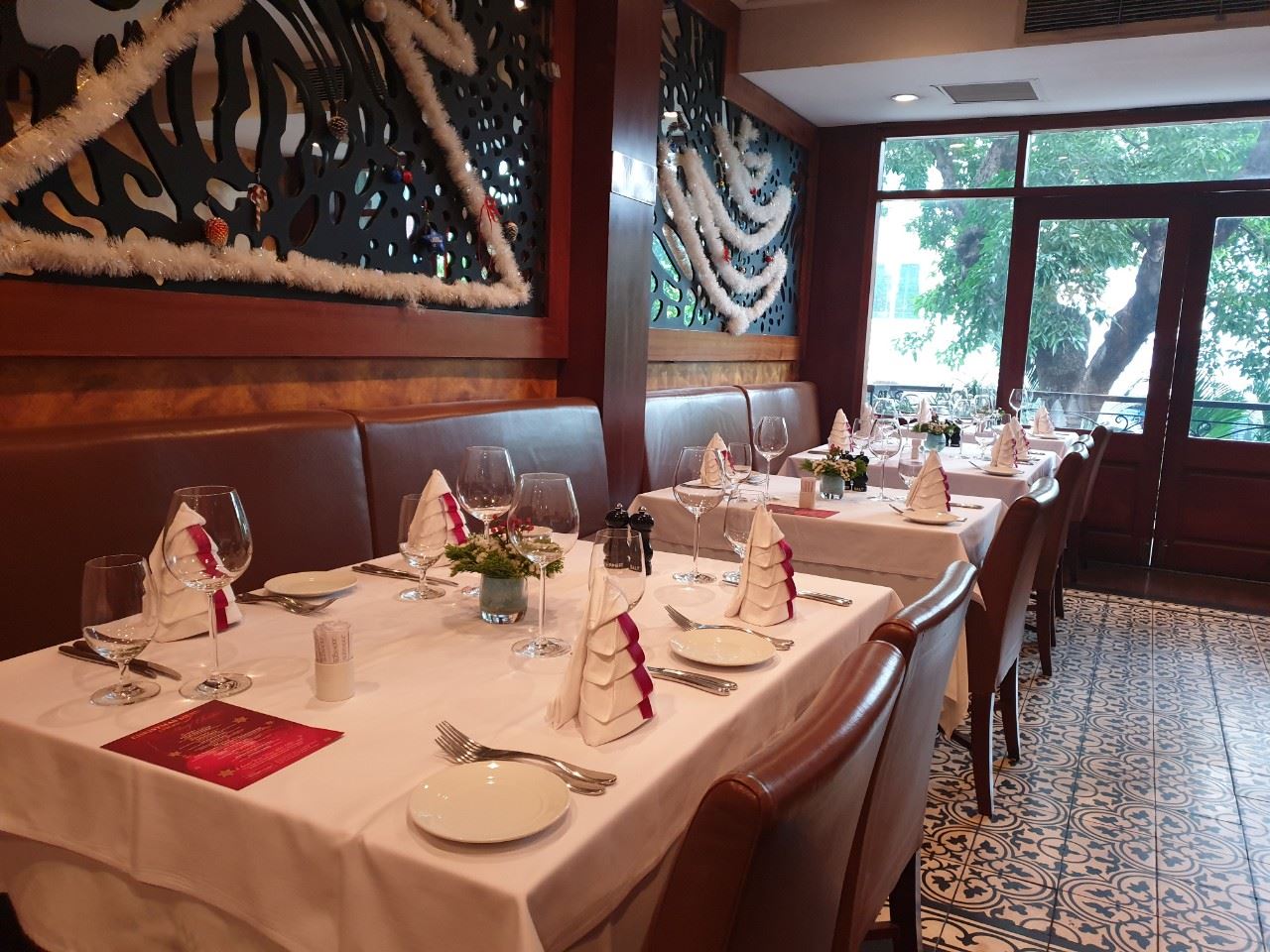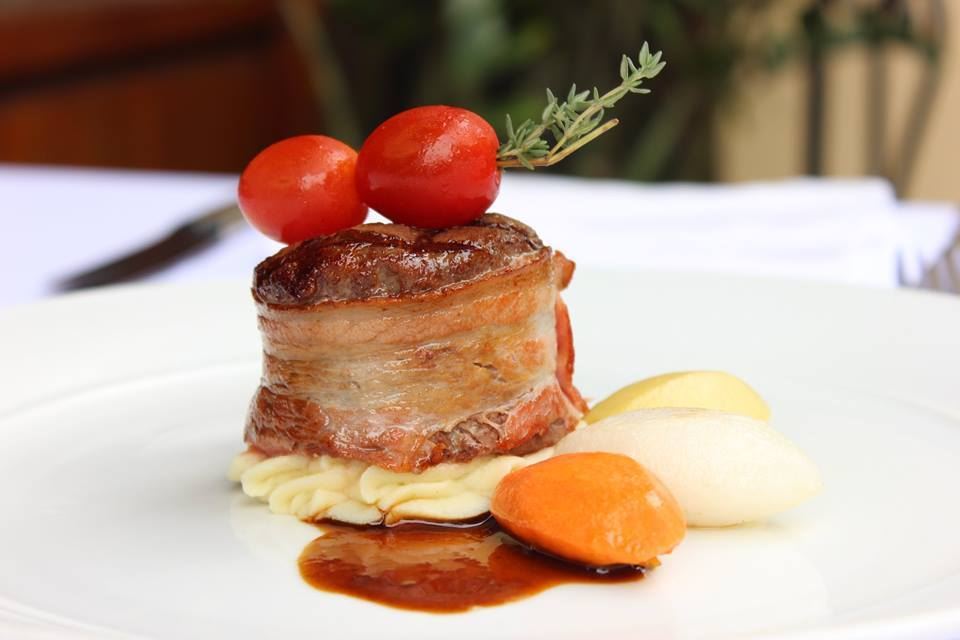 5. La Fiorentina
La Fiorentina is an Italian-style steak restaurant. The meat is lightly marinated with pepper and salt, grilled over charcoal, sliced on the outside and pinkish-red inside. No sauce, just seed salt, yellow lemon and some simple lettuce, yet it was delicious.
To taste good, La Fiorentina stays true to Italian traditions. T-bone pieces must be thick enough, weighing from 1 to 1.2 kg, so that when processed to create the feeling of having eyes and mouths. Your entire focus is also on that fragrant tender meat rather than being distracted by countless other accompaniments. For one thing, you must eat at a rare/medium-rare level because otherwise, the meat will be very difficult to chew.
Sitting outside the spacious grounds of the restaurant, you can see your steak being sizzled. The weather in Hanoi turns cool like this, adding a bottle of Chianti wine, waiting for the delicacy to be served up is wonderful.
Address: 20 Dang Thai Mai, Quang An, Tay Ho, Hanoi.
Opening hours: 18:00 - 22:00
Price: 700.000 - 1.500.000 VND
Telephone: 033 330 8742
Facebook: https://www.facebook.com/lafiorentina.vn/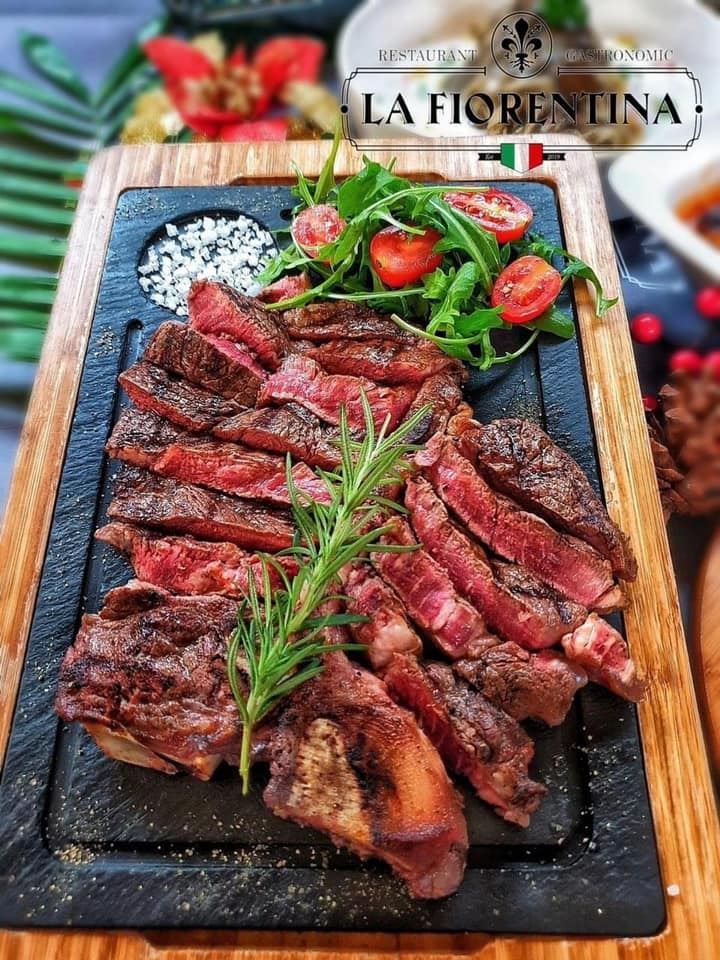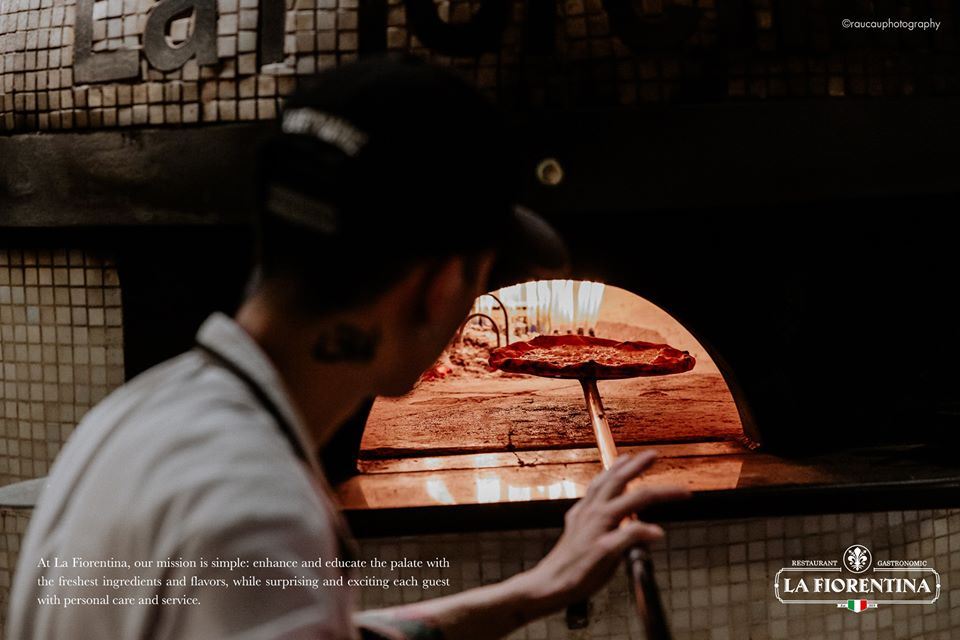 Article: Ha Mi
Photo: Supplied Restaurant