Cyril Kongo Gallery - The Art of Graffiti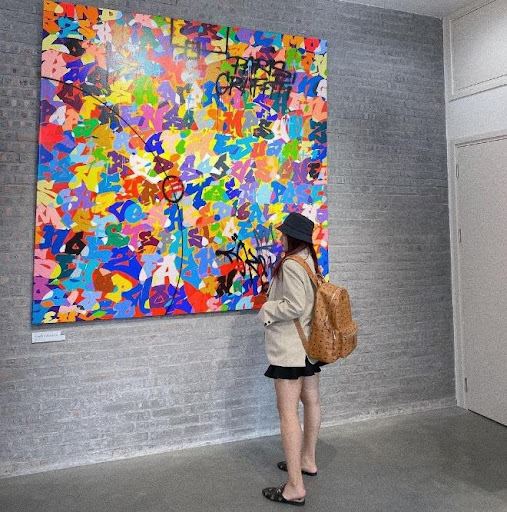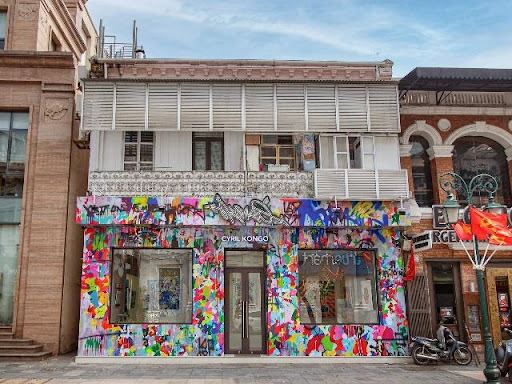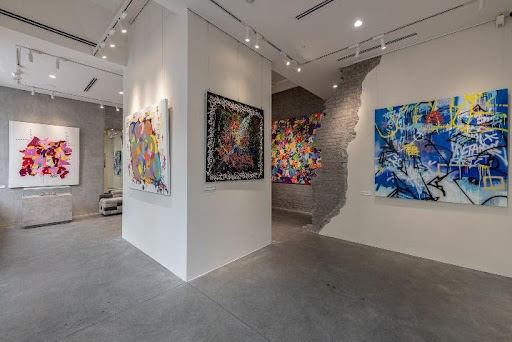 Located on Trang Tien Street, Cyril Kongo Gallery stands out with its "colorful" graffiti-style appearance, attracting the eyes of any visitor passing by. Opened in September 2020, this place displays typical artworks of graffiti legend with Vietnamese and French blood Cyril Kongo on many different materials.
The most prominent of the works here is the largest painting named Parisian valued at VND 2 billion, placed solemnly in the first place when entering. The painting expresses Kongo's gratitude to his friends and associates who have worked with him.
In addition, coming to this Gallery, you can also admire the works he collaborated with many prestigious names in the field of fashion and high-end craftsmanship such as Hermès, Chanel, La Cornue, Daum, Richard Mille, Pinel & Pinel, Atelier Victor ...
Location: No. 9, Trang Tien, Hoan Kiem District, Hanoi
Opening hours: 10h00 - 19h00
The gallery is open for free on weekdays, with no time limit for photography and sightseeing, but limited visitors.
MatCa - The World of Creative Photography
If you are a photography lover, you should not ignore the Matca (Fisheye) art space created by young people. Matca is located between a café, photography studio and apartments serving artists in residence. Here, you will be hooked to the stories told with extremely attractive photos.
One of the events periodically organized by Matca that has created a buzz is Gossip Photo Viewing. There, photography practitioners can share their work and have direct dialogue with each other, beyond the scope of social media.
Matca's space is also a venue for poetry readings, book launches, exhibitions, art talks, short courses and many other specialized activities. Some exhibitions displaying "Swiss Photobook Today" from 25/03 – 22/04/2021, or "Punk Dragon: It's time to light up the stars again", from 13/5 to 29/5/2021 were held here.
Location: 3rd Floor, 48 Ngoc Ha, Ba Dinh, Hanoi
Opening hours: 08h00 - 20h00
Tip: Update information on the website to participate in many events, exhibitions, seminars, art activities held regularly in Matca.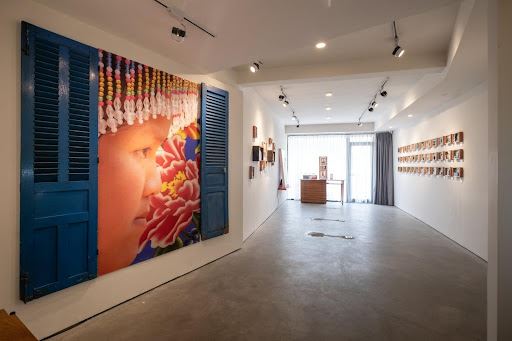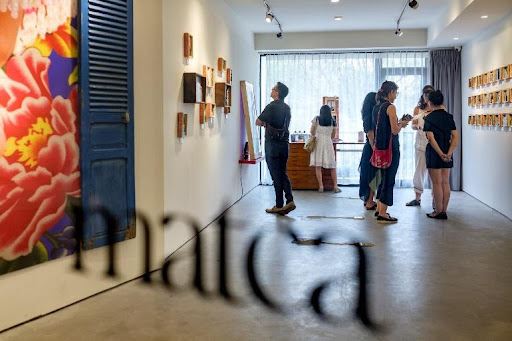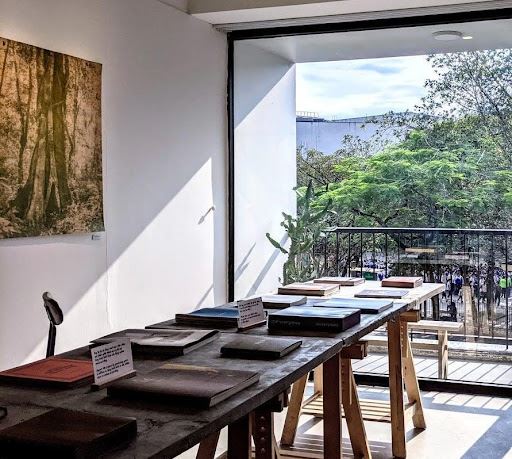 A Space - Experimental art space
A Space is a non-profit experimental art center in Hanoi established in 2018, to support and develop the artistic practice of potential young artists in a variety of practice mediums. A Space aims to develop the contemporary art community in Vietnam, creating a bridge between local artists and the international art world.
At A Space, you will be immersed in creative art exhibition spaces with unique performances and installations; participate in film screenings, presentations, demonstrations, discussions ... revolving around contemporary art. A Space also regularly hosts programs for guest artists from other cities who need space to live and compose in a short time.
Location: Lane 59 Ngo Gia Tu, Long Bien, Hanoi
Opening hours: 12h30 - 16h00, Wednesday to Saturday
Tip: To get to the Road to A Space is a bit difficult to find, so you should note that at the end of the alley, turn right, go another 500m to find it.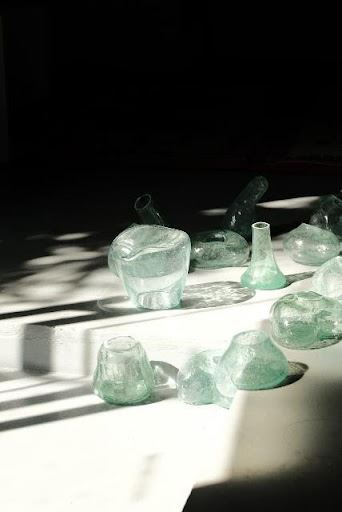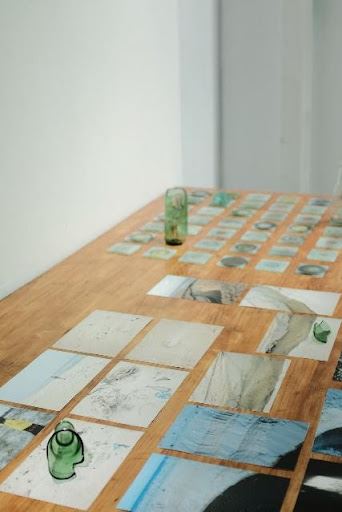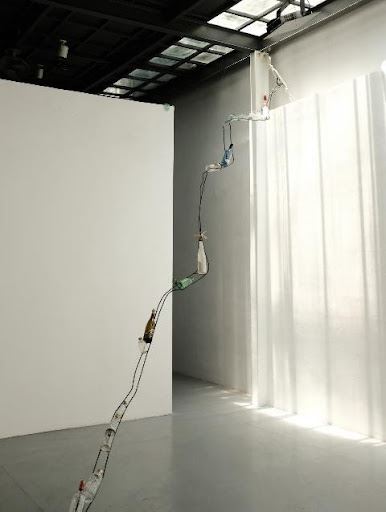 Manzi Art Space - Gallery in an old French villa
Manzi is one of the most diverse art spaces in Hanoi with activities such as visual exhibitions, talks, workshops, book presentations, film screenings, music and dance performances. Manzi has made its mark by supporting and introducing contemporary art to the Vietnamese public, and promoting arts and culture dialogues.
Manzi has two floors, of which the 1st floor space is rustic, antique, displaying paintings and artworks. The 2nd floor has a more peaceful and airy space with corners sitting by the balcony or near the window overlooking the garden. Manzi is the ideal place for you to read books or work in the space of paintings and installations by young and leading Vietnamese artists.
Location: 14 Phan Huy Ich, Ba Dinh, Hanoi
Opening hours: 8h00- 19h00
Manzi also has an exhibition hall at 2 Hang Bun Lane supported by the Goethe-Institut Hanoi. This is a space for Vietnamese artists to freely develop their arts. You should visit both places to better understand Manzi.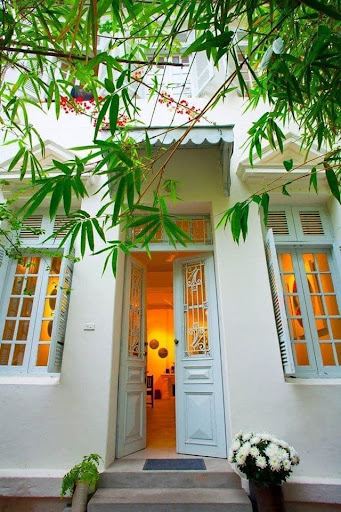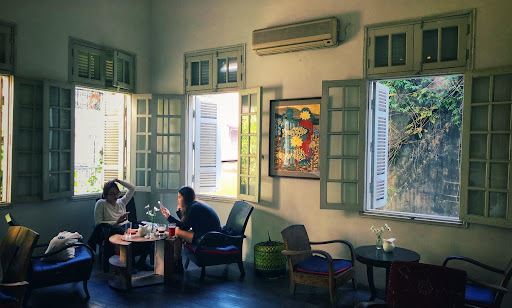 VCCA - Underground art installations
Vincom Center for Contemporary Art (VCCA) is the largest non-profit art center ever, covering 4,000m2. Although located underground, VCCA is flooded with natural light. The spirit of contemporary art is strongly expressed by the minimalist, sophisticated design style with two main gray and white colors.
VCCA attracts viewers with themes of display, art experience... is changed continuously. Every month here there are new, unique and strange exhibitions. In addition to the main exhibition area, VCCA also has video screening rooms, creative studios, art classes, libraries, tea houses and archives and preservation of works according to international standards.
Location: B1–R3, Vincom Mega Mall Royal City, 72A Nguyen Trai, Thanh Xuan, Hanoi
Opening hours: 10h00 - 20h00 Tuesday to Sunday, closed Monday
When visiting, do not touch the work, avoid damage. Do not joke, speak loudly to affect the people around. The ideal time to experience VCCA is 13h00 – 15h00