Trang An Valley Bungalow
What makes visitors excited when coming to Trang An Valley Bungalow is the extremely unique high cliff location. Besides, the experience of bungalows made with materials close to Vietnamese people such as bamboo, cork and straw is one of the attractions for visitors. The next plus point is located in the large swimming pool with peaceful mountain views. In addition, homestay is designed with many different types of rooms, so whether traveling alone or in a group of many people, there is still a suitable option for the cost.
Address: Truong Yen Commune, Hoa Lu, Ninh Binh, Vietnam
Room rates fluctuate: 500,000 - 1,350,000 VND/ room / night
Phone reservations: +84 88 968 63 63
Facebook: https://www.facebook.com/Trang-An-Valley-Bungalow-261337894685891/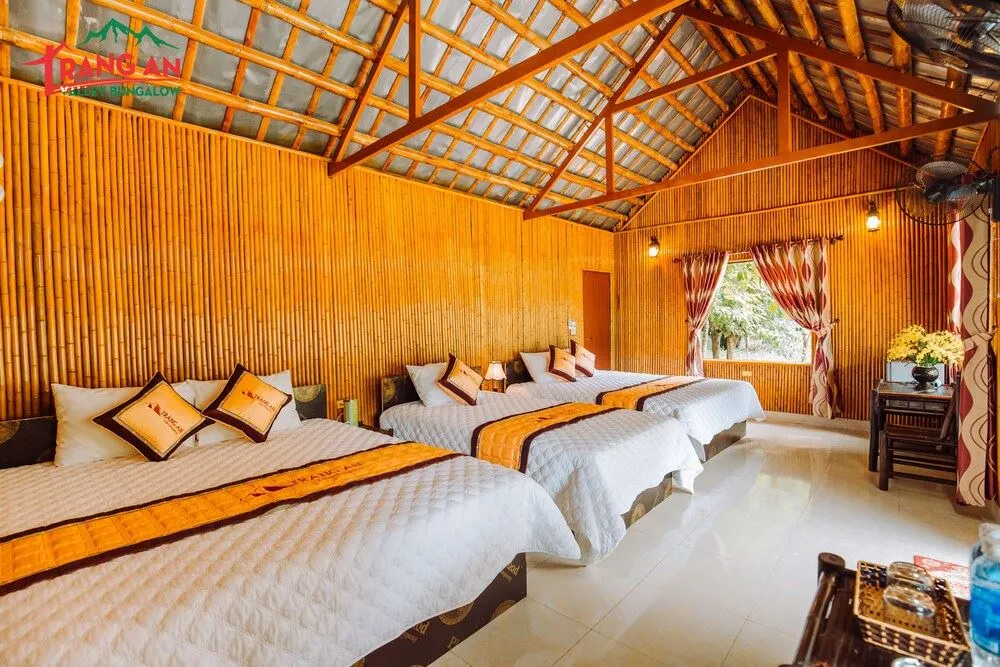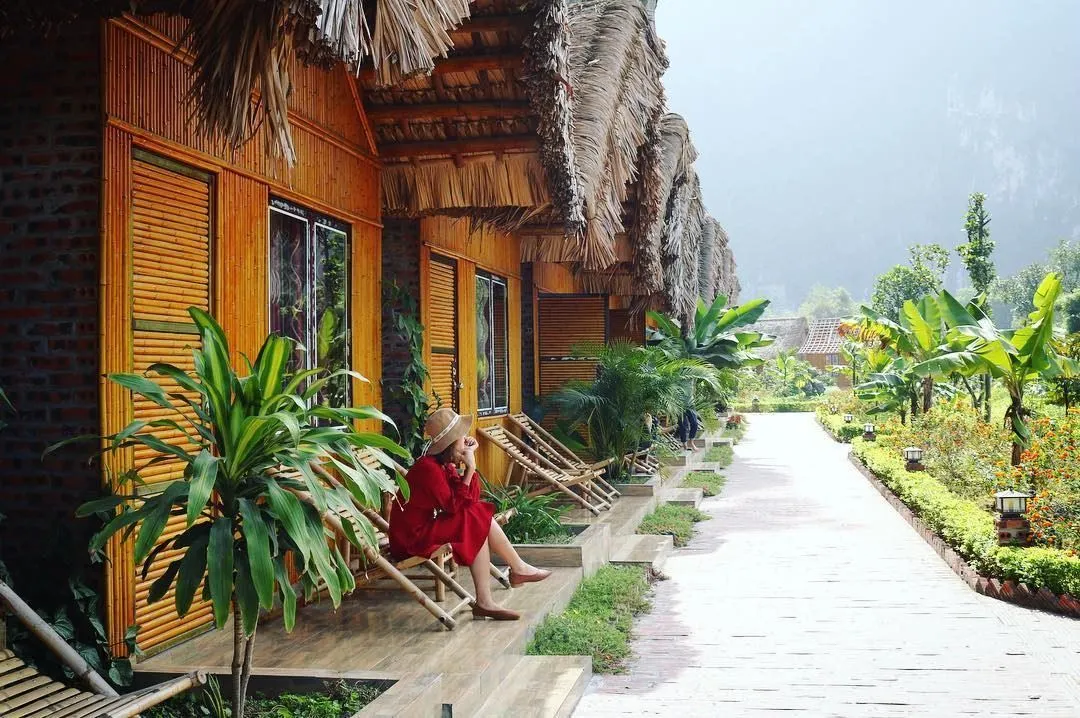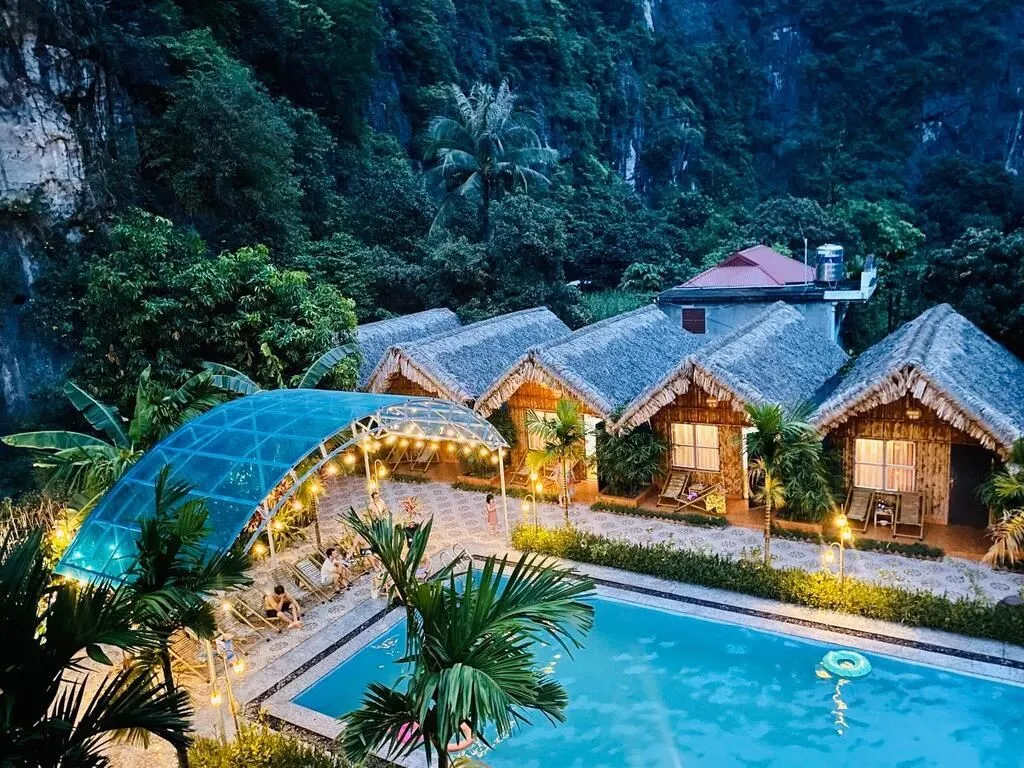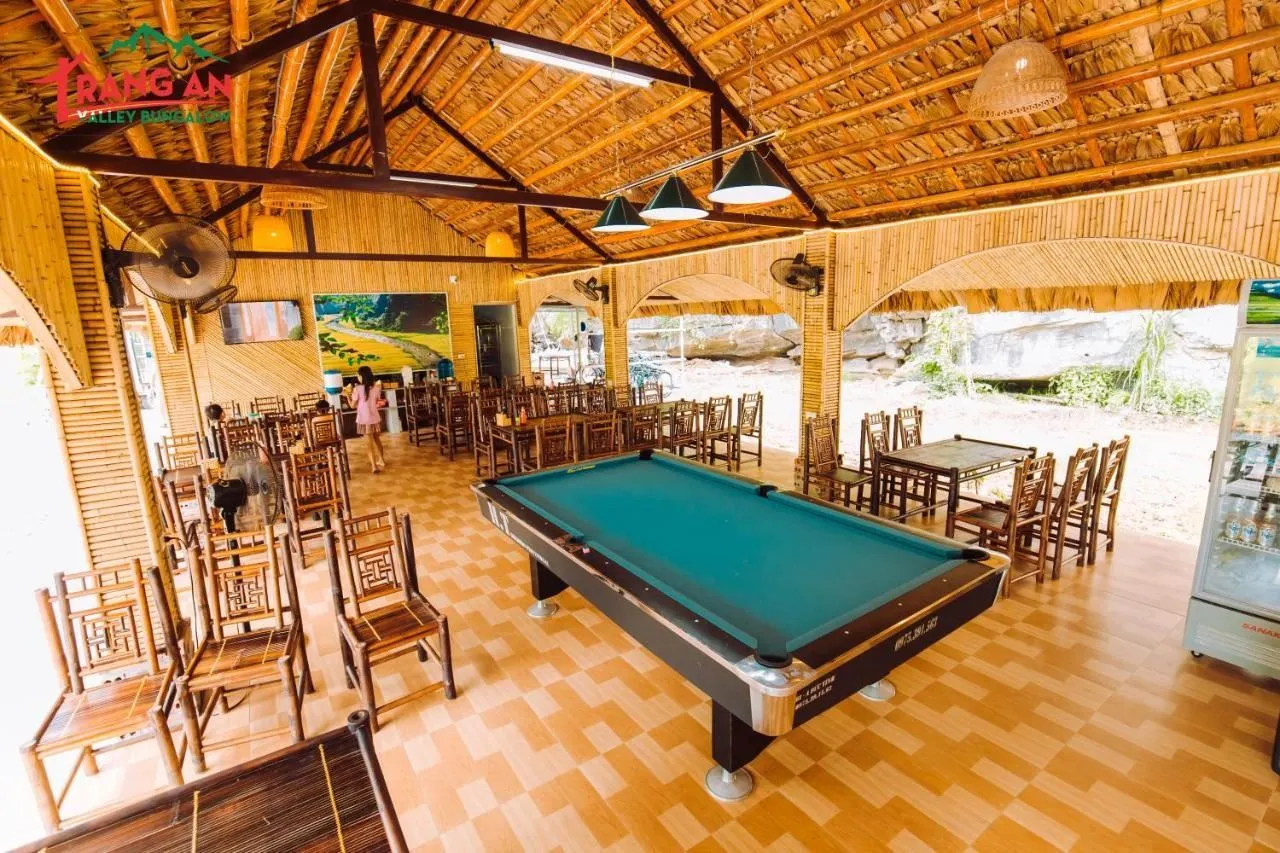 Ninh Binh Palm Homestay
Temporarily away from the smog in the city to find a peaceful place of the village, Ninh Binh Palm Homestay is the choice of guests who want to have interesting experiences in a house with Northern culture in the past. The highlight lies in the meticulously planted and cared for garden with a variety of fragrant flowers to help guests relax and forget the chaos of daily life. In addition, the warm and friendly welcome of the host creates sympathy that makes many visitors want to return.
Address: 5 Hamlet, Gia Sinh, Gia Vien, Ninh Binh, Vietnam
Price fluctuates: 400,000 - 700,000 VND/ room/ night
Facebook: https://www.facebook.com/ninhbinhpalmhomestay/
Phone reservations: +84 037 981 8838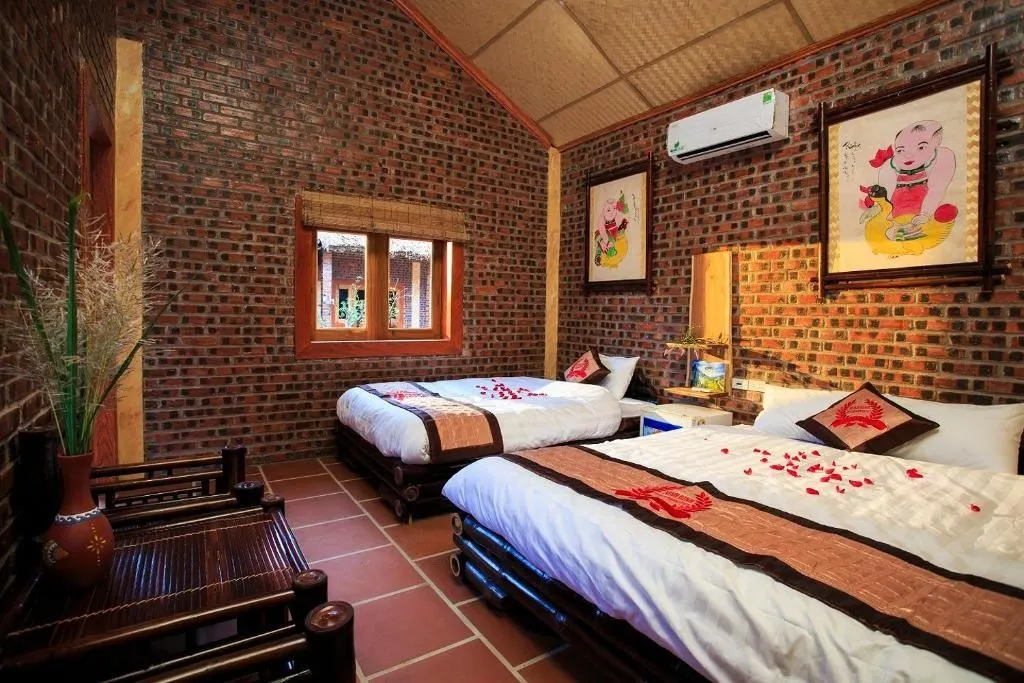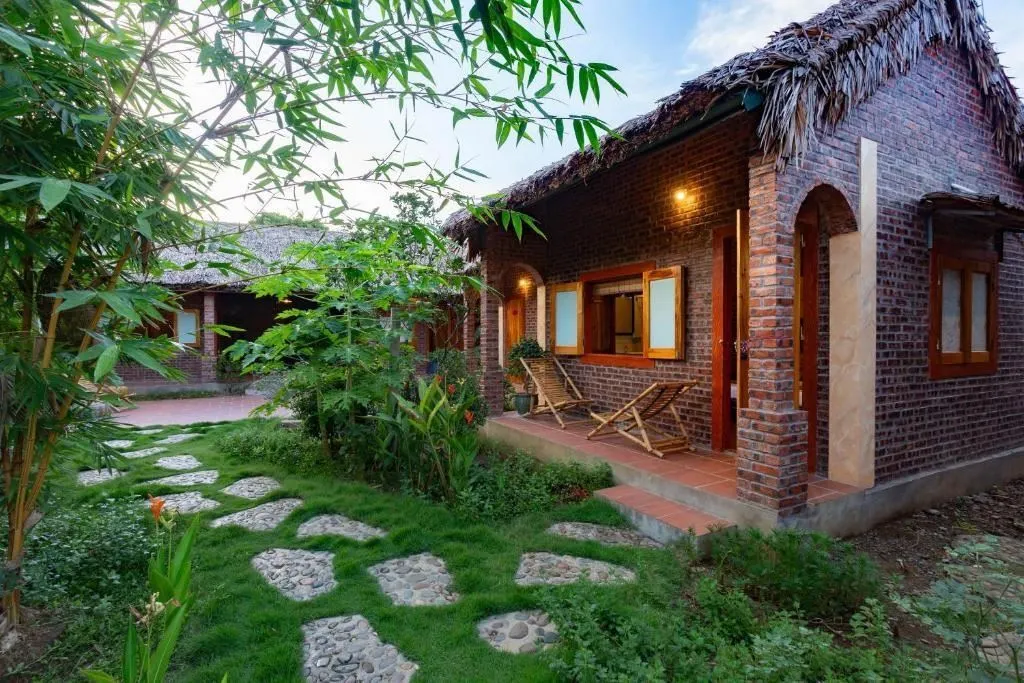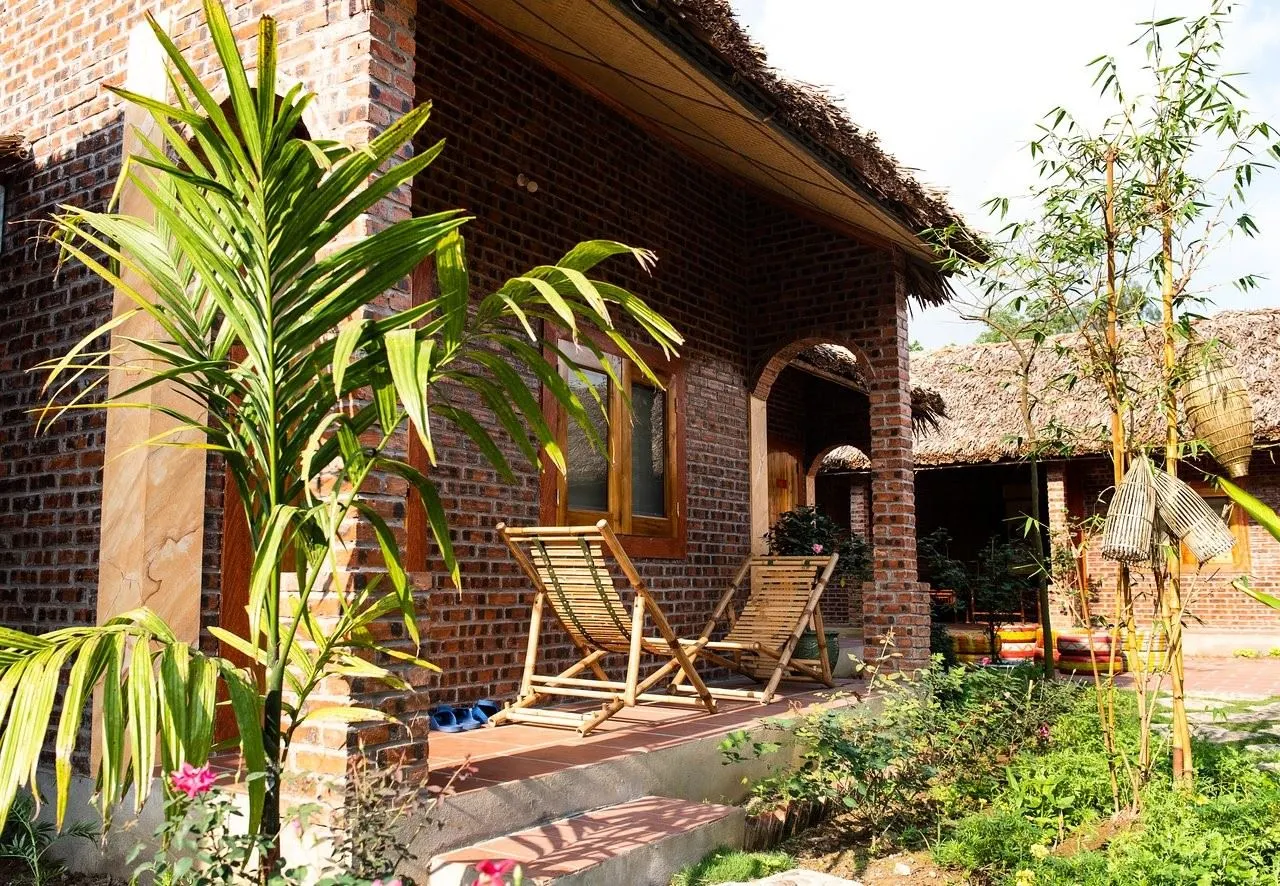 Ninh Binh Family Homestay & Organic Restaurant
A house with many features of Northern architecture from the entrance of the gate, small red brick road to columns, roof and tables and chairs. Spacious, comfortable and clean rooms are decorated with many rustic bamboo items. The piece will not be perfect if not to mention the overflow pool and airy courtyards for guests to rest and relax after a long day exploring the beautiful scenery of Ninh Binh. In addition, the restaurant here serves breakfast and lunch for guests, in the evening there is outdoor BBQ service at a reasonable price.
Address: Bai Dinh Pagoda, Hamlet 4, Ninh Binh, Vietnam
Room rates fluctuate: 600,000-1,000,000 VND/ room/ night
Website: https://ninh-binh-family-homestay-organic-restaurant.business.site/
Phone reservations: +84 965 566 008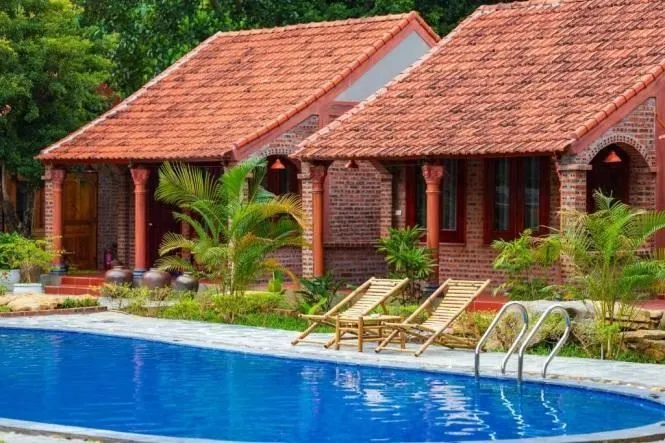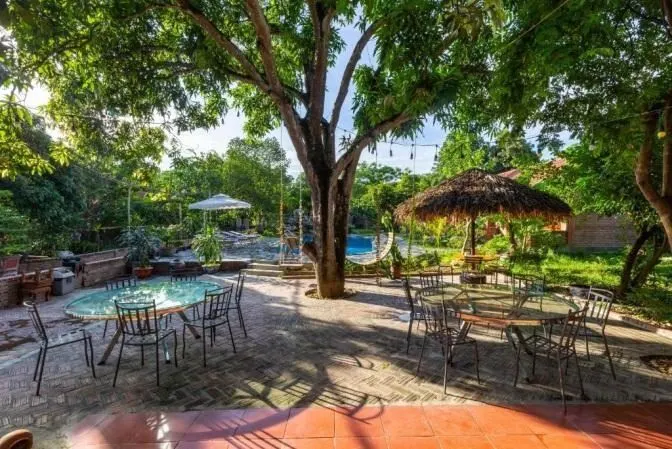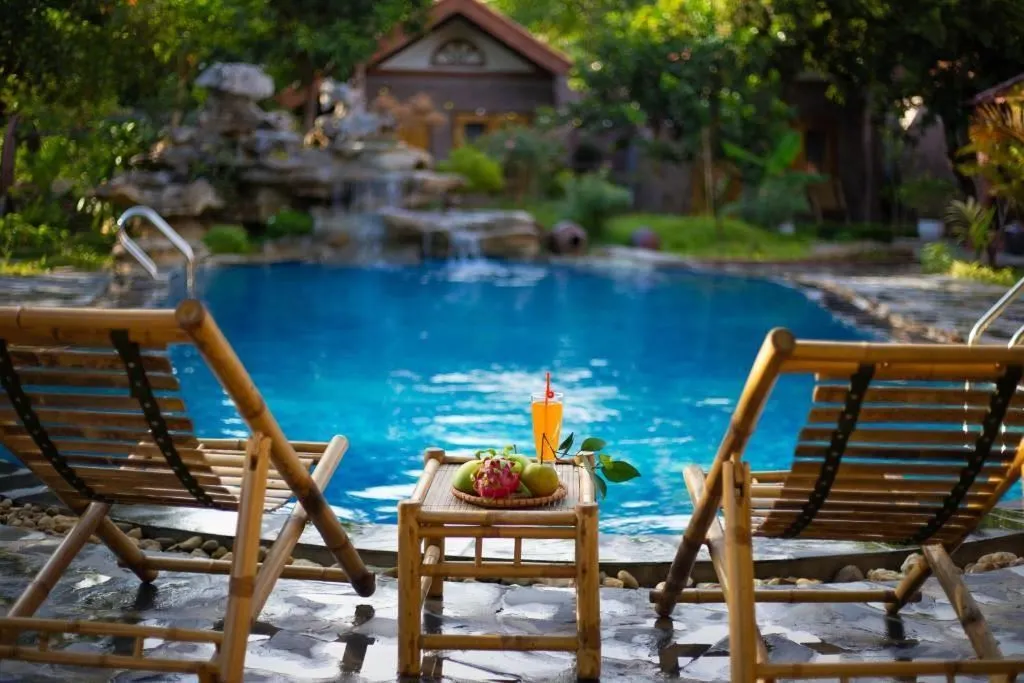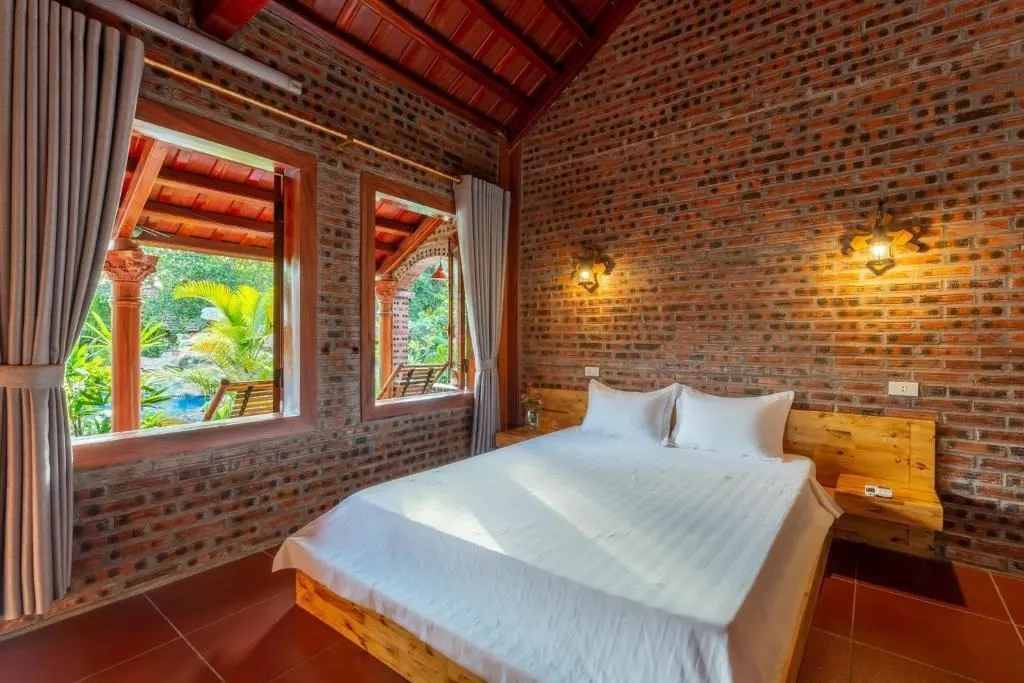 Trang An Lamia Bungalow
It is a homestay built from materials with many rustic rural architectural features. Here, guests have many great experiences with games such as wading mud to catch fish, fishing, enjoying tea or immersing in the fresh pool. Along with that is the thoughtfulness and sophistication of the host in the layout that captures the hearts of resort guests here.
Address: Dai Ang Village, Hoa Lu, Ninh Binh, Vietnam
Price fluctuates: 600,000 - 1,900,000 VND/ room/ night
Facebook: https://www.facebook.com/tranganlamia/
Phone reservations: +84 229 3666 262