For domestic visitors, the process is divided into 6 steps:
First, passengers arriving at the station make the journey; aviation security personnel in coordination with CDC (Local Centers for Disease Control at the airport) perform mask wearing checks, temperature measurements, and 1st hand sanitizer gel handwashing at the terminal entrance. If unsatisfactory (temperature above 37.5 degrees with other manifestations such as dry cough, shortness of breath), the functional forces will implement health regulations for people with signs of infection. After that, passengers must present a medical declaration on the website or a health certificate at the check-in area (before check-in).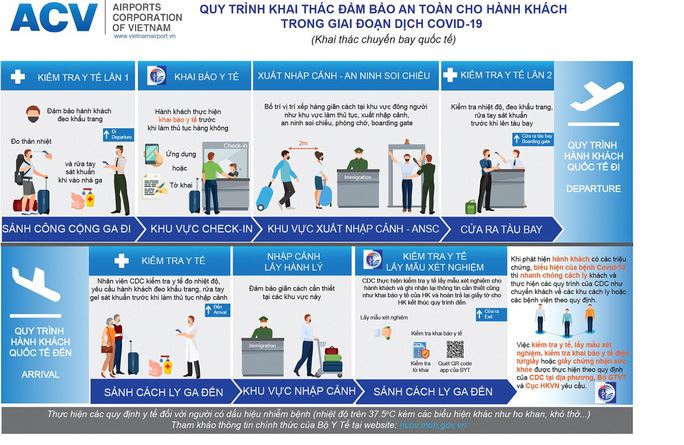 International flight passenger operation process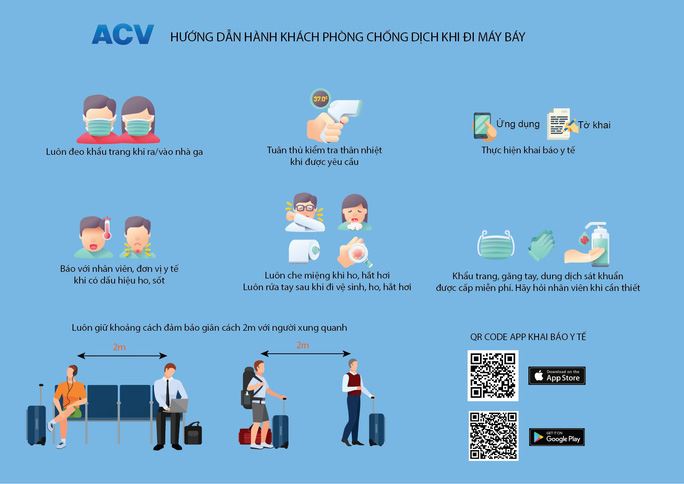 Instructions for epidemic prevention and control on board.
Article and photo: Civil Aviation Administration of Vietnam