Coming to Lan Ha in winter, visitors can choose to relax on the 5-star Scarlet Pearl yacht. The cruise has 23 cabins, divided into 4 room classes: Silver Pearl (16 rooms), Golden Pearl (4 rooms), Onyx Pearl (2 rooms) and President Scarlet Pearl (1 room). All rooms on the cruise are equipped with modern, comfortable furnishings.
Rooms on the Scarlet Pearl cruise ship have two single beds or one double bed. All room classes have private balconies, modern equipment of 5-star standard. The ticket price is inclusive of scenic tickets, accommodation, activities, four meals and one snack on board excluding drinks, and other personal expenses.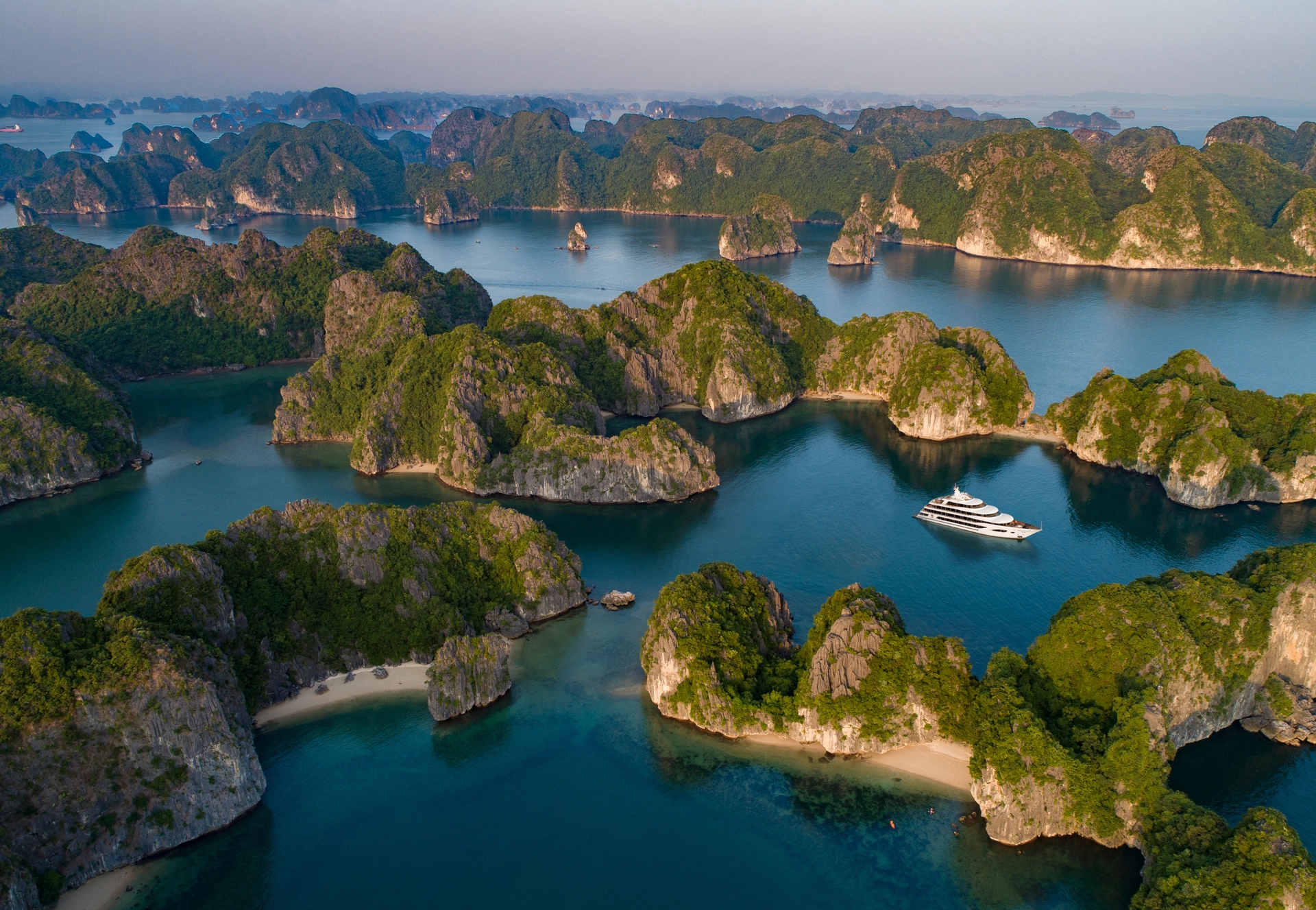 From the room, tourists can enjoy the view of Lan Ha Bay from dawn, to sunset and then late at night. Each time of day, the scenery is different. The cruise resort will bring visitors a very relaxing, gentle experience, being immersed in majestic nature. On board the Scarlet Pearl cruise there is a bar, a Bistro bar with a 180-degree view at the bow. The bartender will serve guests premium drinks.
The culinary style on the Scarlet Pearl cruise will bring visitors interesting experiences and dishes meticulously prepared by the chef. The dish has a mixture of Asian and European cuisine. The dishes using local food, modern décor, will awaken all senses in a romantic dinner in the middle of nature.
After a day, sunset falls on Ha Long Bay – Lan Ha, the cruise has a service to watch the sunset by Catamaran sailboat.
Source: Scarlet Pearl Cruise