The Jeep Experience of Visiting Hanoi ranked 10th in the annual list of Travelers' Choice Best of the Best awards by Tripadvisor travelers worldwide based on real-life experiences and feedback on the website. Tripadvisor called it a "unique" experience. During the tour program, visitors will have 4 hours to explore the historical destinations of Hanoi, enjoy attractive street food and drink beer at the rooftop bar.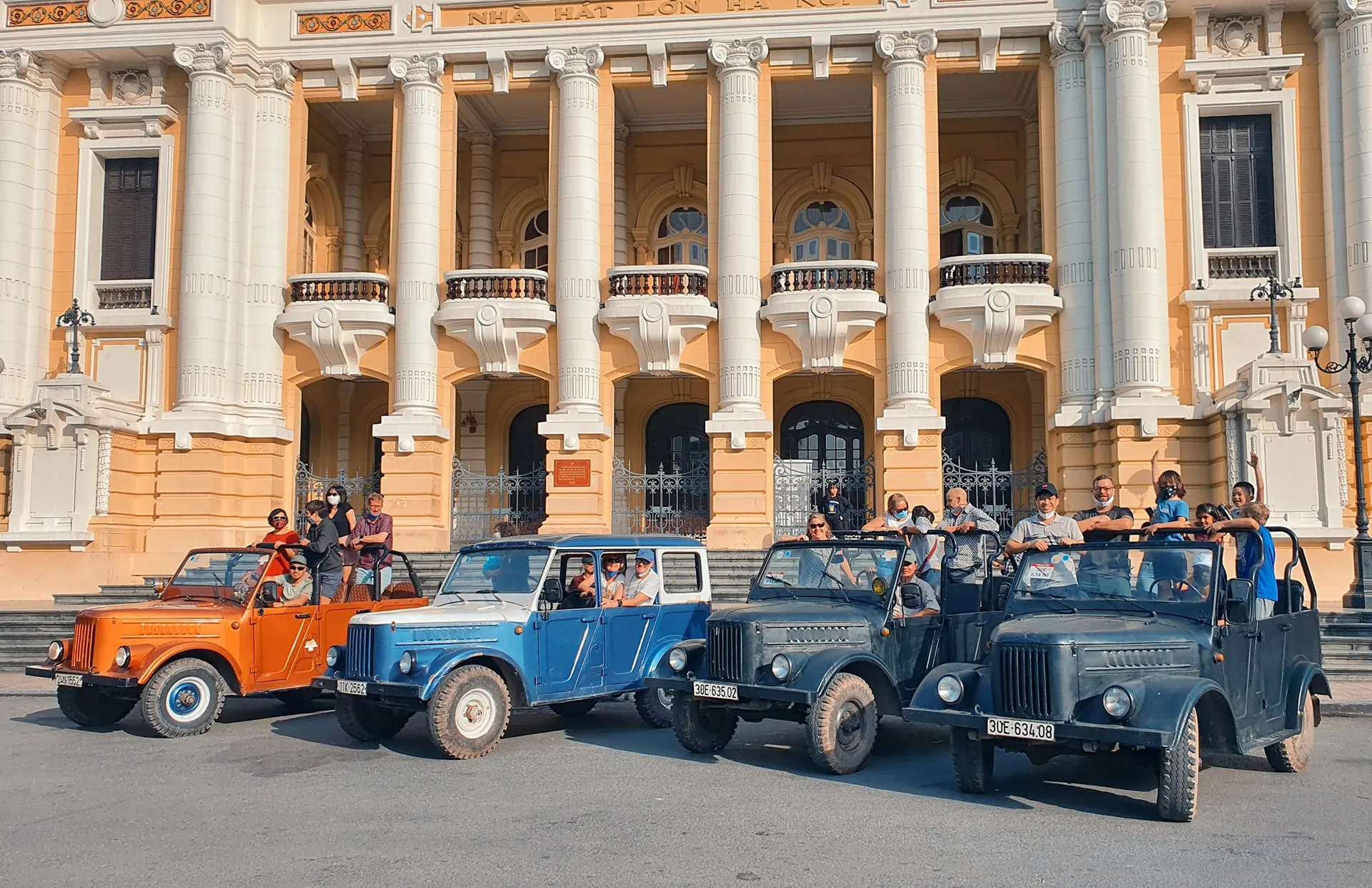 Sit down, relax and stand out on the back of the legendary Jeep to explore Hanoi is what the Hanoi Jeep Tour especially brings to visitors. You will have the opportunity to explore the highlights and hidden gems of Hanoi in, discover all aspects of daily life in Hanoi with a local guide, enjoy delicious street food and drinks, see the top sights as well as the tranquil spots of Hanoi...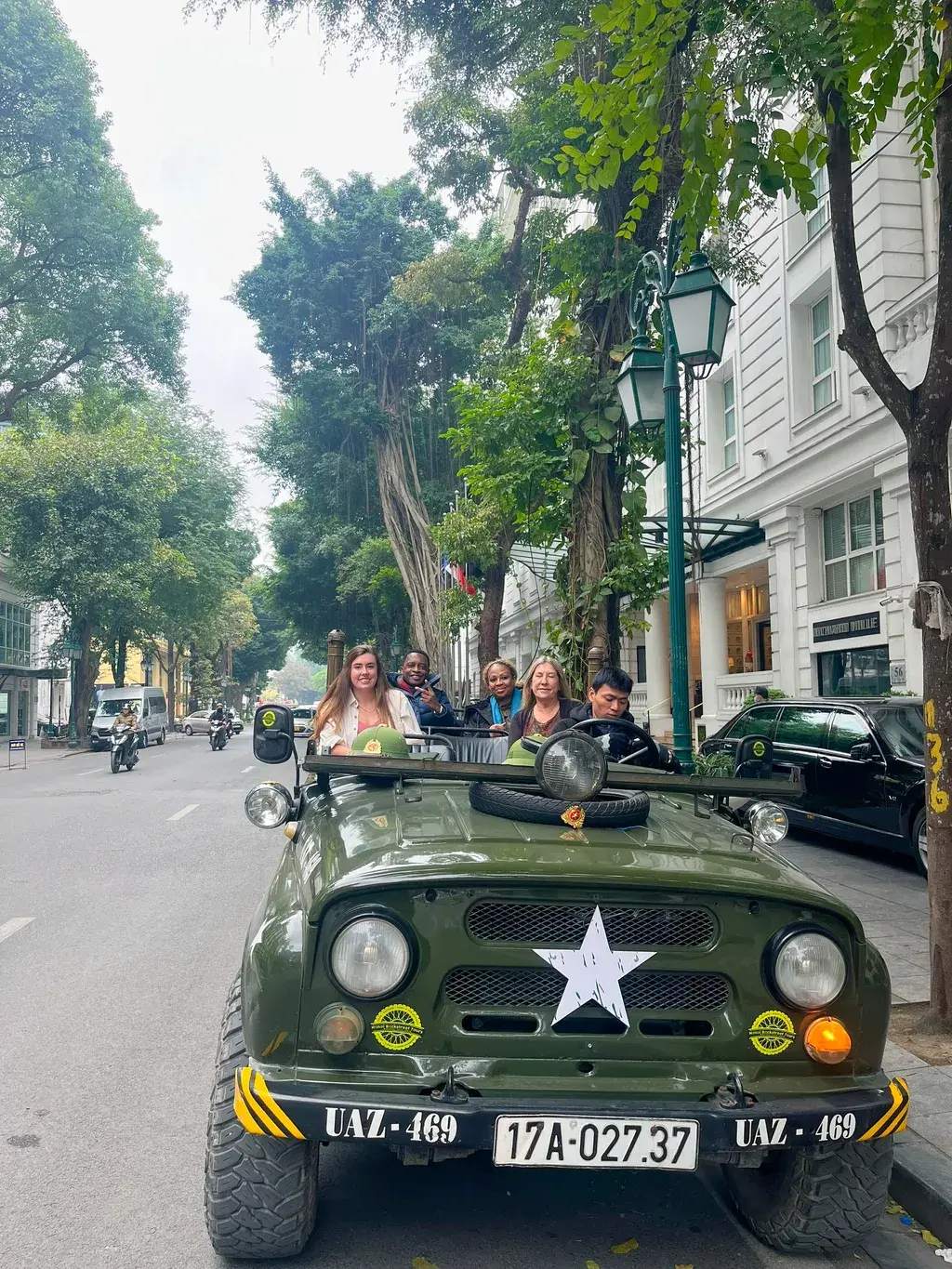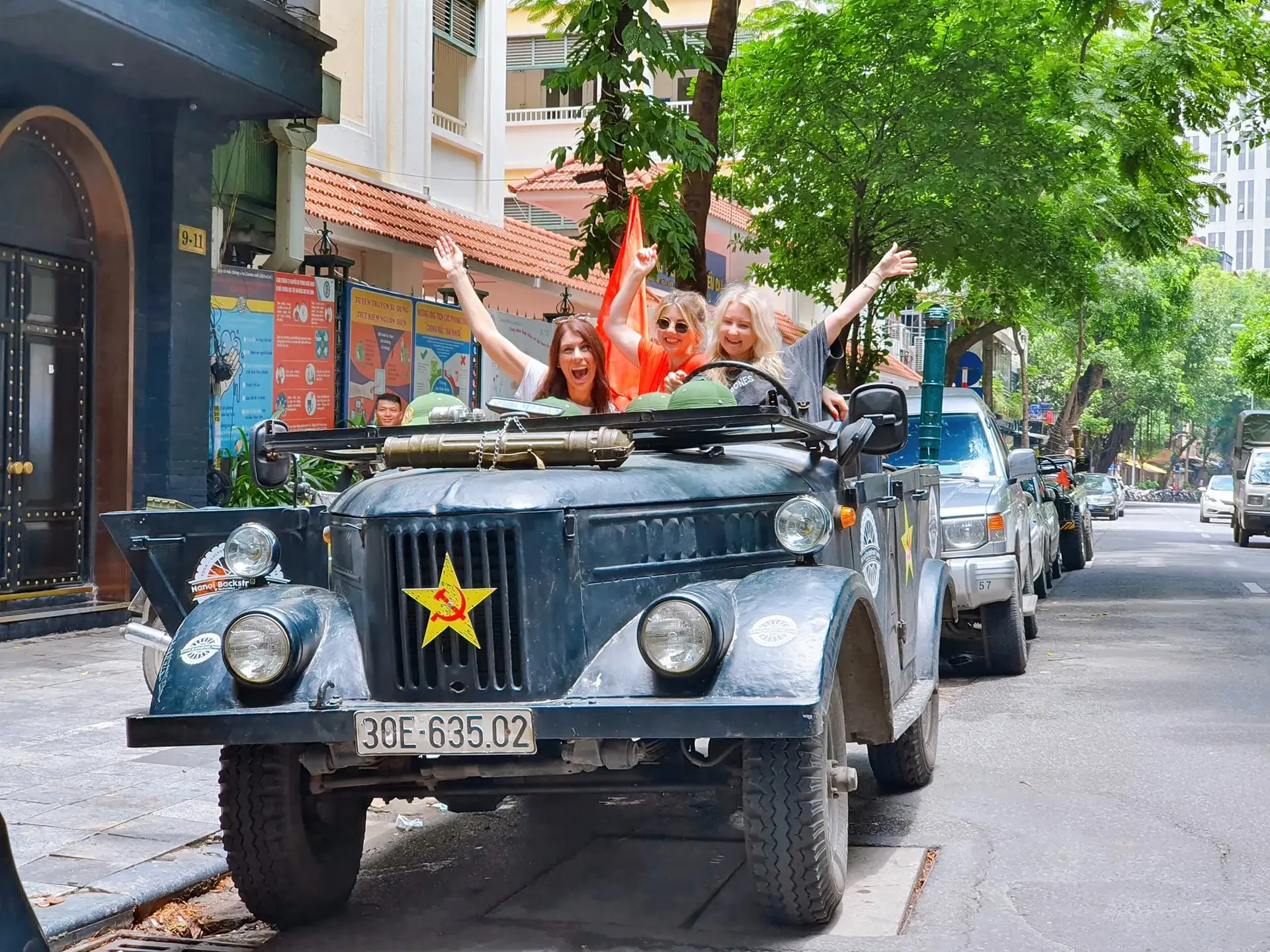 The exploration schedule of the tour is very easy with a half-day experience, so you can choose the morning, afternoon or evening tour, depending on your requirements. When joining the tour, you will explore some historical and cultural landmarks of Hanoi with your guide on a Jeep. The tours are designed to bring guests to famous tourist destinations of Hanoi. Visitors will have the opportunity to explore some of the city's most iconic landmarks, including Long Bien Bridge, B52 Lake and Train Street – a famous café area through which the Thong Nhat Express train runs through.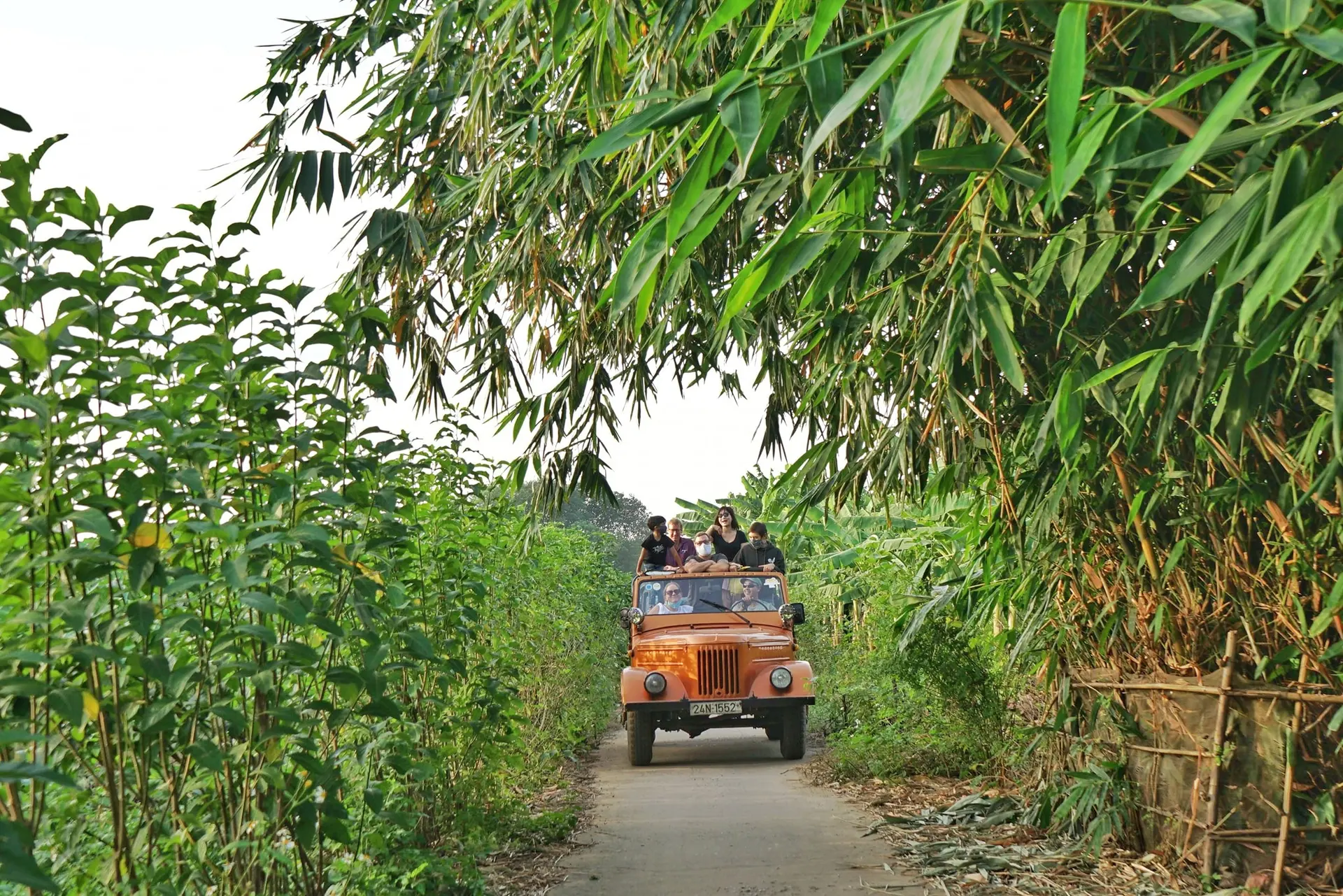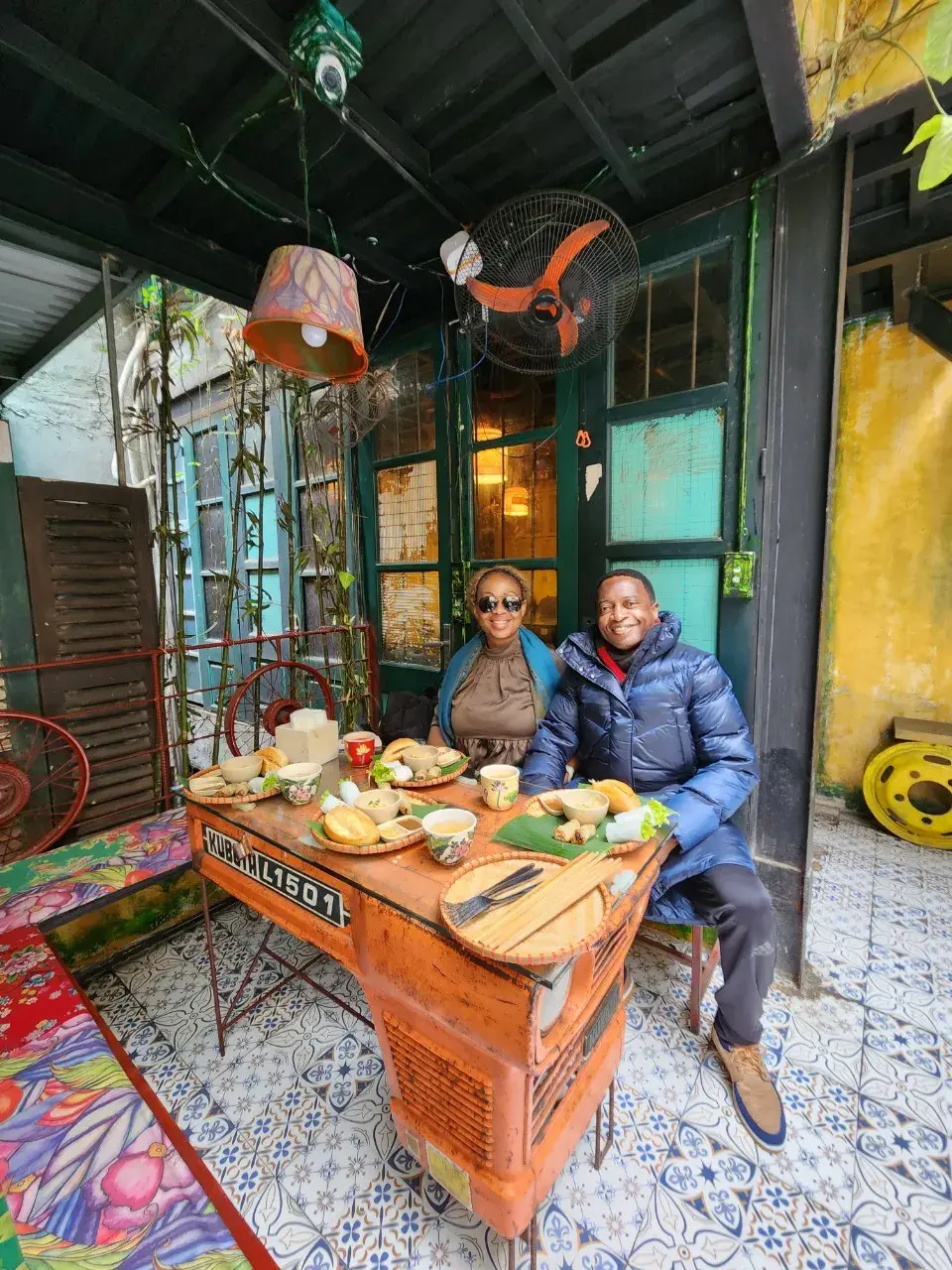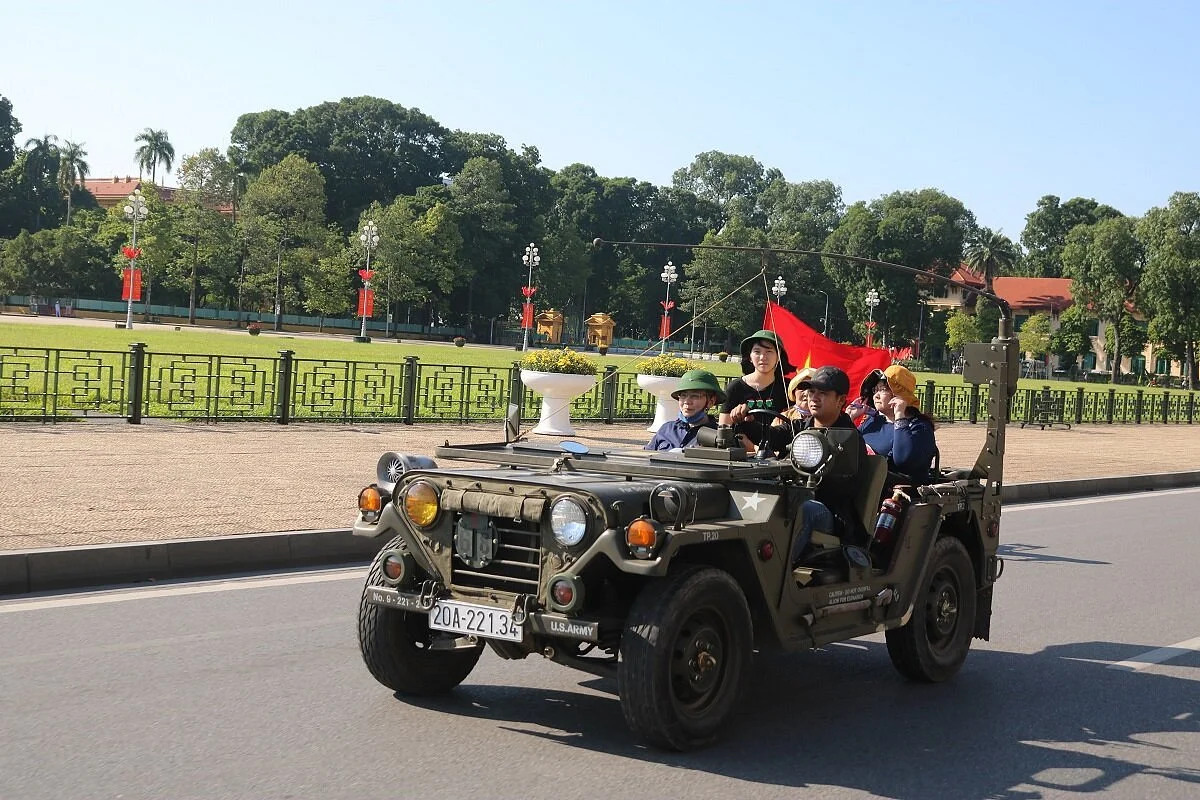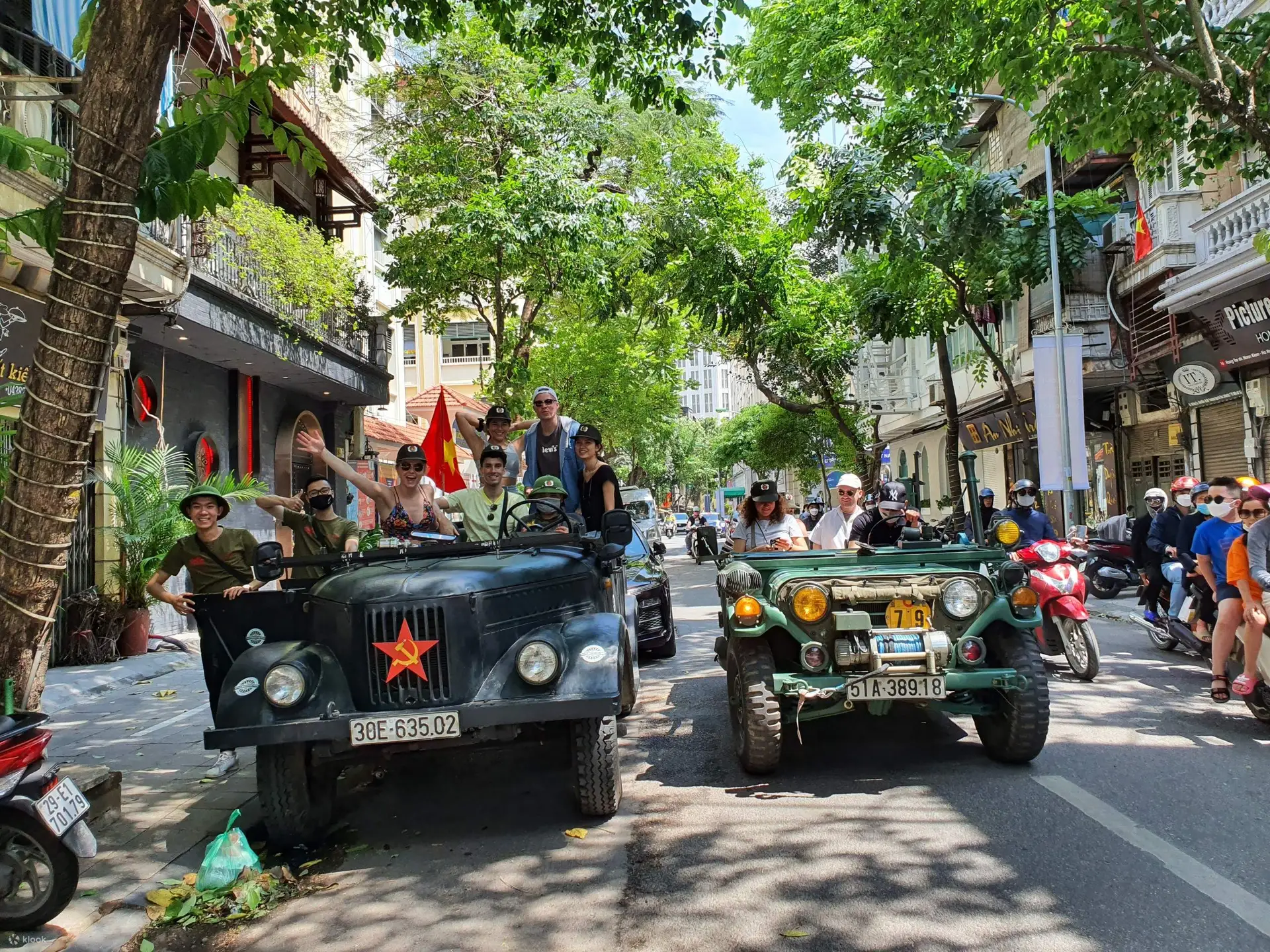 After that, you will go to the outskirts of Hanoi to visit the lakes in the area and Bai Trung, also known as Banana Island (Banana Island), which is famous for its vast banana gardens. The tour will also pass by Ho Chi Minh Mausoleum, Hanoi Opera House and Temple of Literature, where you can learn more about Hanoi's history in recent years. The tour ends with a meal at a local restaurant, where you can sample traditional egg coffee.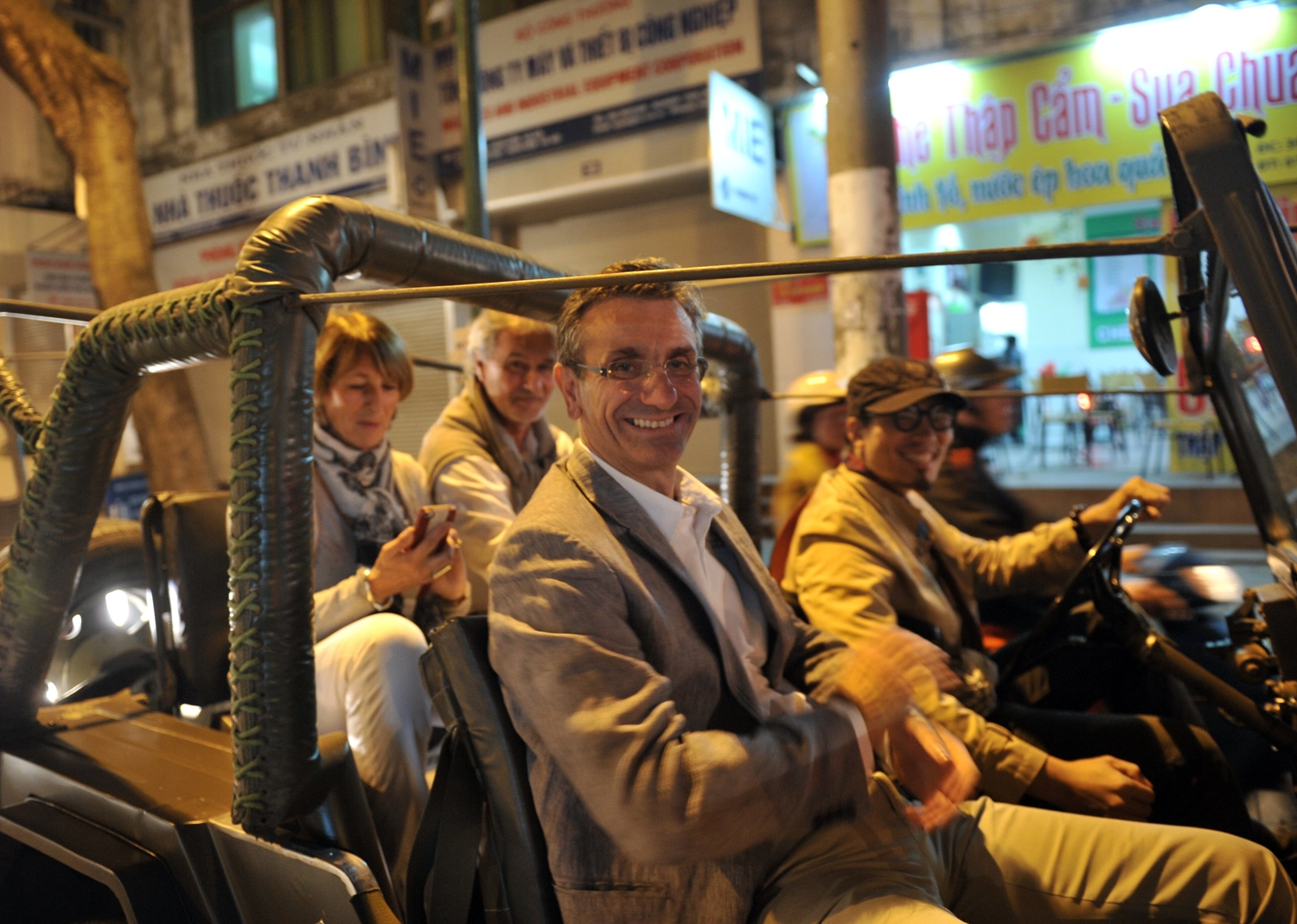 Jeep tour to Hanoi is very popular with foreign guests due to the easy time to arrange in just half a day, a short tour just enough to explore the city. Along the way, you will be immersed in the people's life with a tour guide driver who speaks English well. An interesting cultural experience tour and received many compliments from international tourists. Before boarding, visitors will be guided about safety and necessary things to have an impressive and good trip.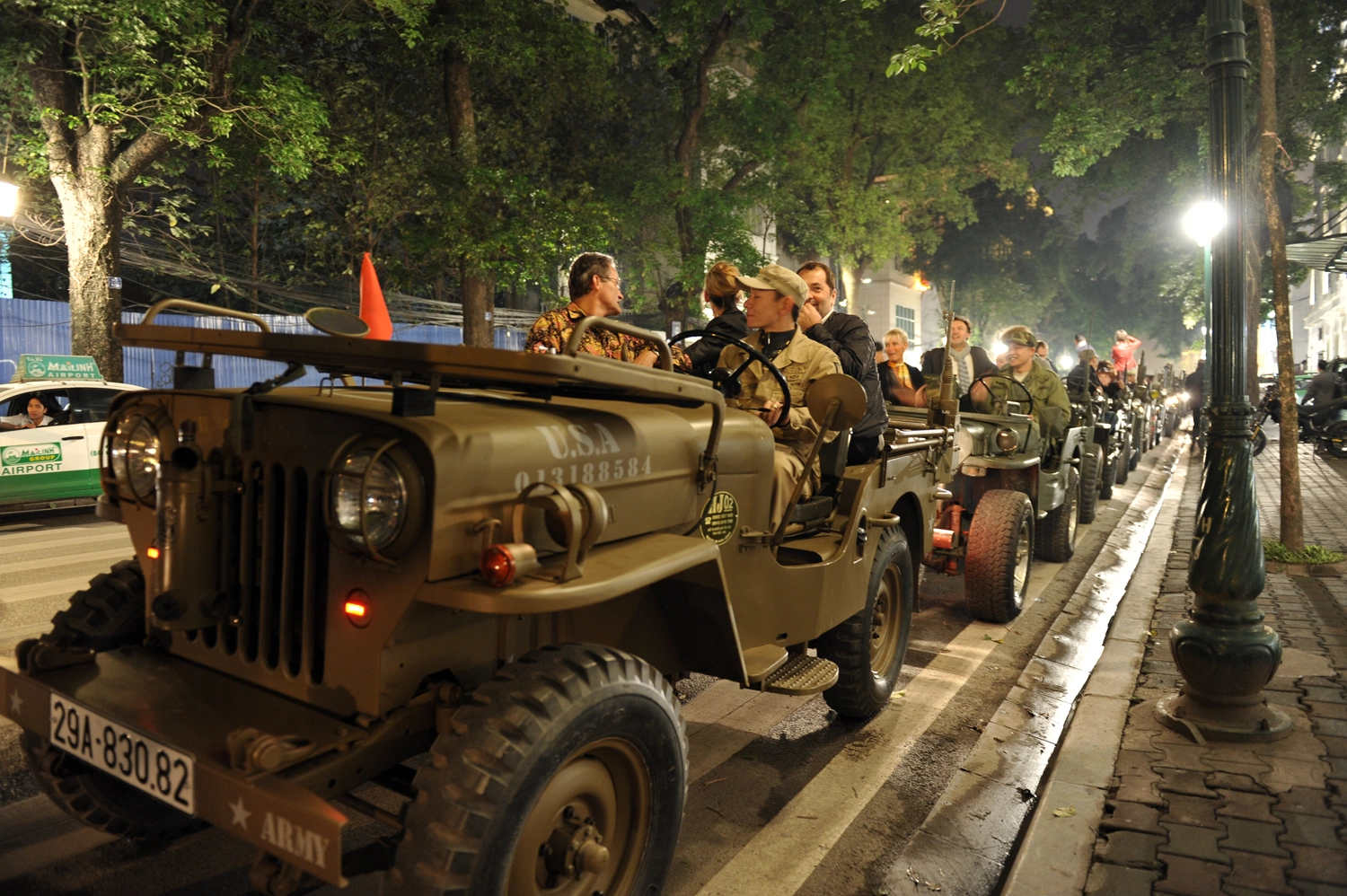 Tour price: About 55 USD/pax
Organizer: Hanoi Backstreet Tours
Website: https://hanoibackstreettours.com/tours/tour-xe-jeep-ha-noi/
Source: General