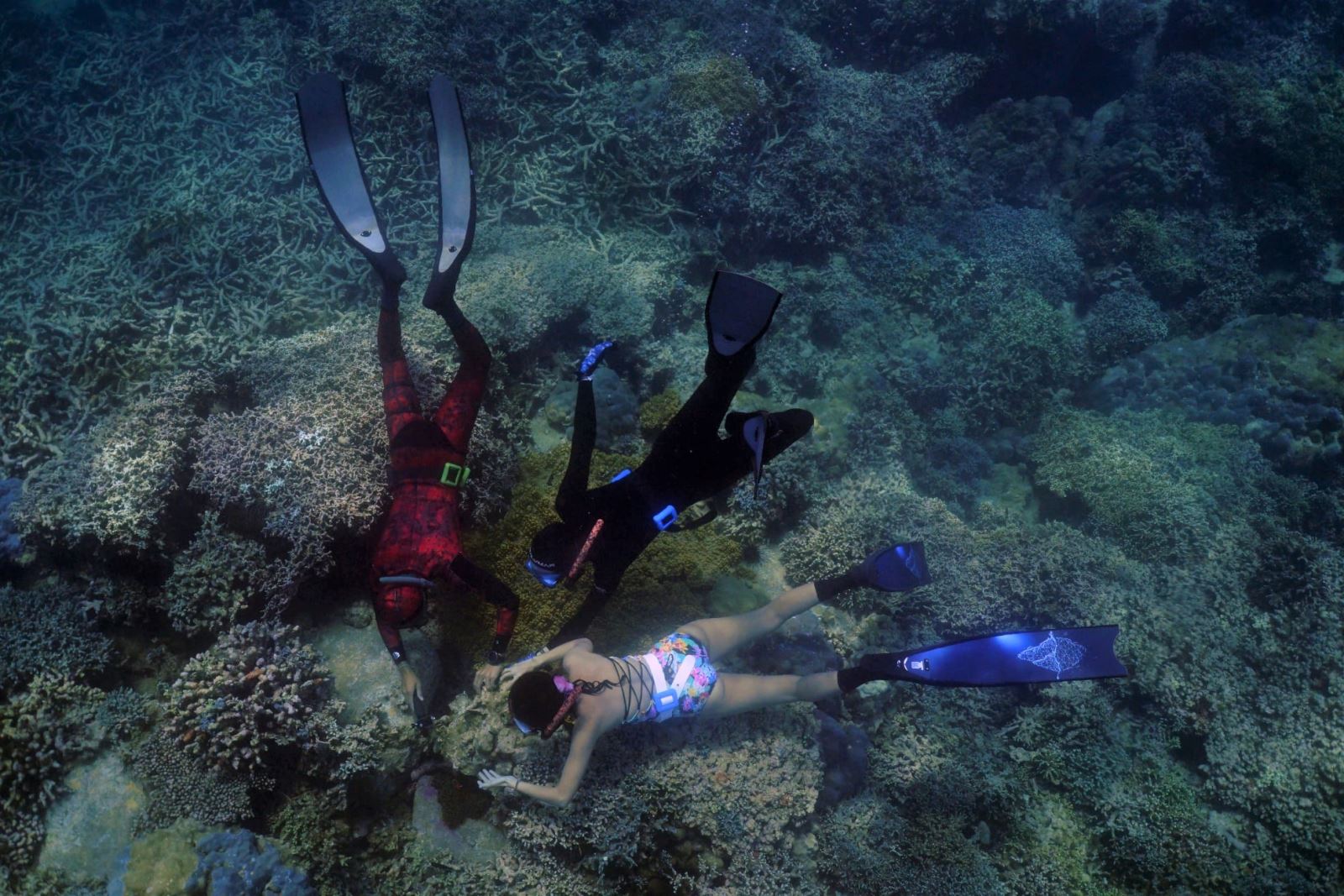 Phu Quoc Pearl Island has abundant resources as its name suggests. Phu Quoc means a rich kingdom. Phu Quoc's waters are characterized by clear blue water along with many unique coral reefs. The terrain is characterized by many islands, so in some islands the sea is quite shallow. The average depth is only 10-12m. Therefore, Phu Quoc tourism launched a type of coral diving service that attracts a lot of domestic and foreign tourists.
The northern part of the island has 2 of the most beautiful coral viewing locations in Phu Quoc: Nail Island and Hill of Prey. At these two sites there are beautiful coral ecosystems.
The Area of An Thoi Islands has beautiful coral viewing locations and fishing areas with more than 18 islands large and small. In particular, the most beautiful must be mentioned the Island of Cloud Withdrawal, The Roar of Ghì, The Oil Island, Coconut Island, The Inner Chip, The Fragrant Island ... Besides, in the area of An Thoi archipelago, there is also a smooth white sand and beautiful clear water for relaxing bathing.
Phu Quoc Oil is famous for its beautiful coral reefs and has all kinds of colors. Besides, when diving here, you can also discover a lot of marine species such as oysters, crabs, parrot fish ... Along with that are unspoiled natural scenery and interesting seabirds.
Mussel Creek is considered the most beautiful coral viewing area in Phu Quoc with intact coral reefs, colorful and large. In particular, in the Area of Mussel Creek, there are many diverse species of marine life such as apricot whistles, colorful shellfish and snails.
Diving or scuba requires you to know how to swim and to wear specialized clothing. Diving time with this form is about 30 minutes and do not dive deeper than 5 meters. Before scuba diving, remember to check your scuba diving shirt, mask and breathing tube.
Photo by Trinh Ngoc Sáng