The Note Coffee is Newsweek Introduction: "There is no shortage of cafes in Hanoi but you cannot ignore this special place. Not only does it sell coffee, it also has hundreds of handwritten notes, adorning every surface of the shop. Write your message to your liking and don't forget to try a cup of egg coffee. It's so much better than it seemed." Previously, The Note Coffee was also in the Top 50 most beautiful coffee shops in the world compiled by the page Big 7 Travel of America.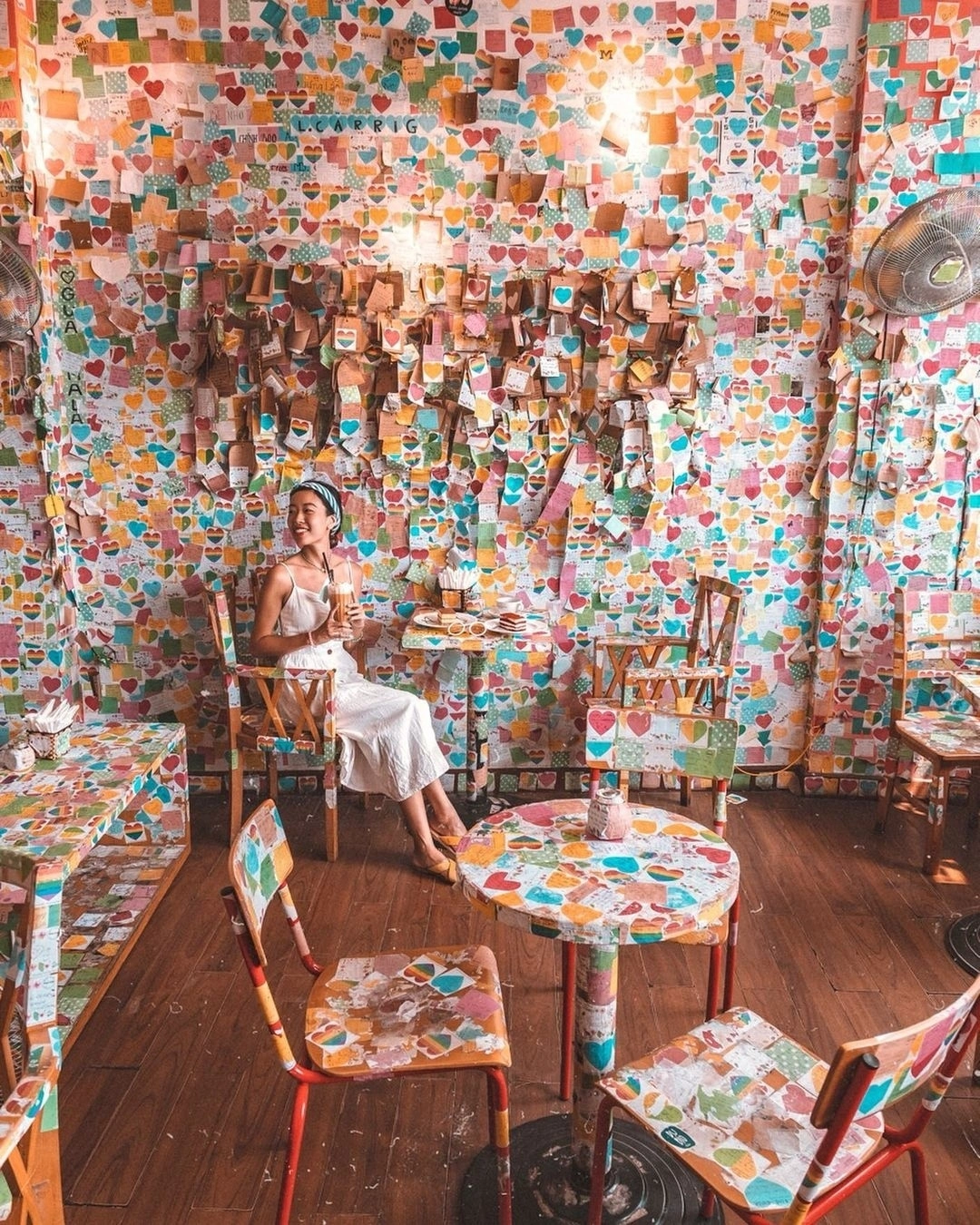 The shop is located in Luong Van Can Street, Hoan Kiem, a few steps from Sword Lake. The place is also known as the café "Km 0 of Hanoi" due to its prime location, right in the "heart" of the capital.
The shop has 4 floors, the original design was quite simple but later, the interior was gradually filled with countless colorful notes, carrying special messages of the writer. On the walls, on tables, chairs, stairs, ceilings, window frames, visitors can read loving messages or find their own notes written earlier. To date, there are hundreds of thousands of pieces of paper written in all languages and pasted on the walls at The Note Coffee.
Many love stories, special causes and conditions or private feelings have been recorded here. Even in 2013, a British man flew halfway around the world to Hanoi to find the message his girlfriend left two months earlier.
Not only has a unique meaning, the shop also has many impressive photo angles, "look is recognize immediately" such as colorful frames, spacious balconies, romantic views overlooking Sword Lake. Here, diners can sip a cup of greasy, sweet egg coffee, watching the city from above - a "very Hanoi" experience.
Address: Luong Van Can, Hanoi
Open: 8am – 10:30pm every day
Page: https://www.facebook.com/TheNoteCoffee?locale=vi_VN
Price: 40 - 100 thousand VND
Follow the Star