The most familiar schools of vegetarianism include: vegan, lacto vegetarian, lacto vegetarian, ovo vegetarian, pescatarian, pollotarian and finally flexitarian.
Vegetarianism is no longer monotonous. (Image: Internet) The above forms of vegetarian diet are designed to suit each subject and human condition. Whatever form it takes, consider vegetarianism as a lifestyle and find ways to get along with them, enjoy them, and enjoy them instead of "constraining" yourself in any way because you think it's "healthy."
Futuristic Run
Vi Lai vegetarian restaurant is located in a very lovely and peaceful alley on Ly Thuong Kiet street. With an impressive space, diners can feel relaxed and comfortable as soon as they step foot in the door. Along the road with two sides of the calm lake, going deep inside is a beautifully designed vegetarian space.
The restaurant is extremely meticulous and meticulous in every detail such as individually printed chopsticks, beautiful large paintings and airy, spacious are very suitable for those who want to go crowded family style, group meetings ...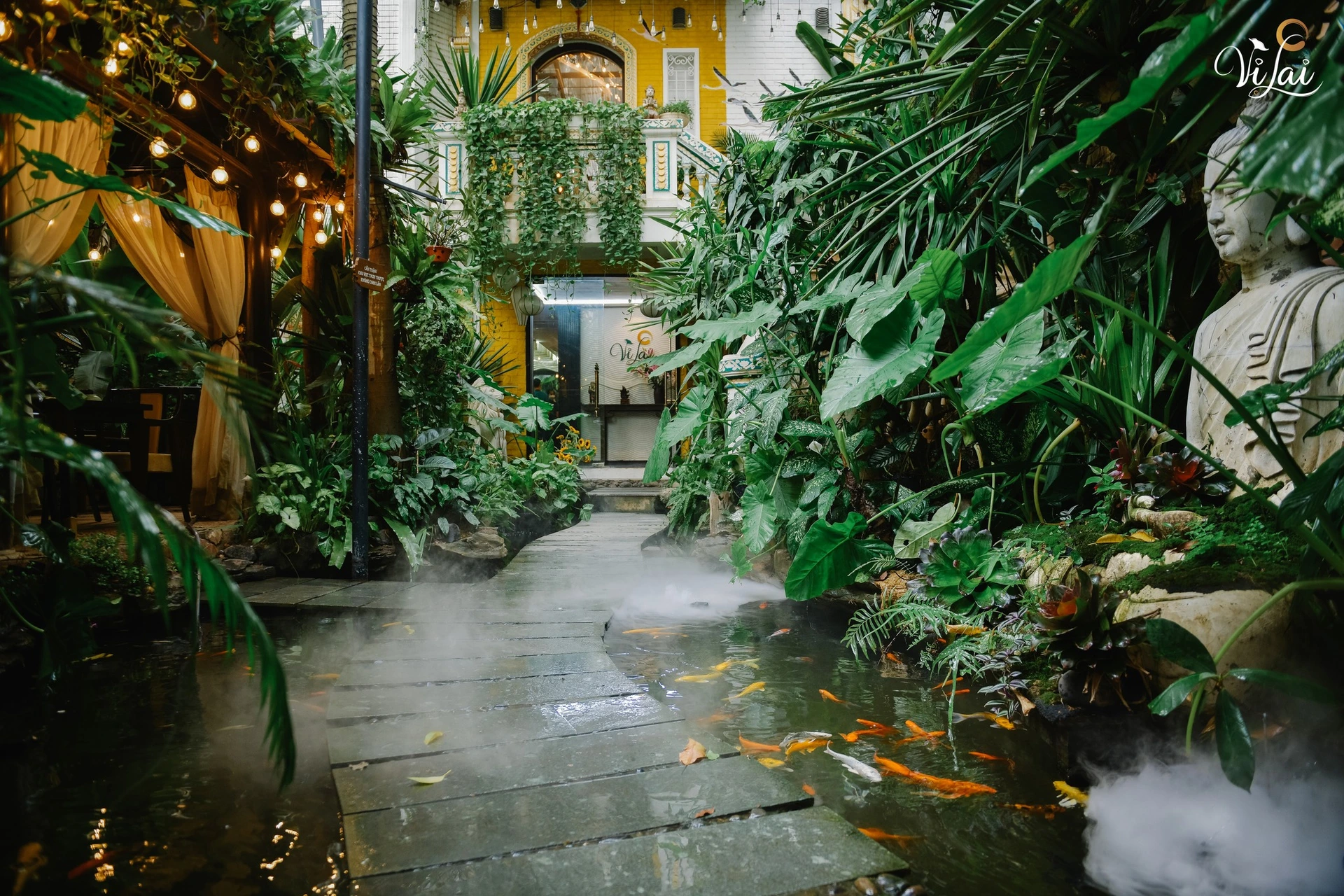 The dishes here are prepared with a basic, pleasant flavor and lean towards a pale, sticky taste. A few opening soups have not impressed. If the fragrant and greasy coconut curry served with white rice is very delicious, the fried spring rolls dipped in pink sauce also create a feeling of delight for people to eat. Other dishes such as young beans in sauce, fried tofu make the menu somewhat monotonous and limited to familiar vegetarian foods. In particular, desserts need more harmony and investment in taste buds.
Opening hours: 09h30 - 22h
Phone: 085 353 5656
Website: https://vilai.vn/ - https://www.facebook.com/nhahangchayvilai/?locale=vi_VN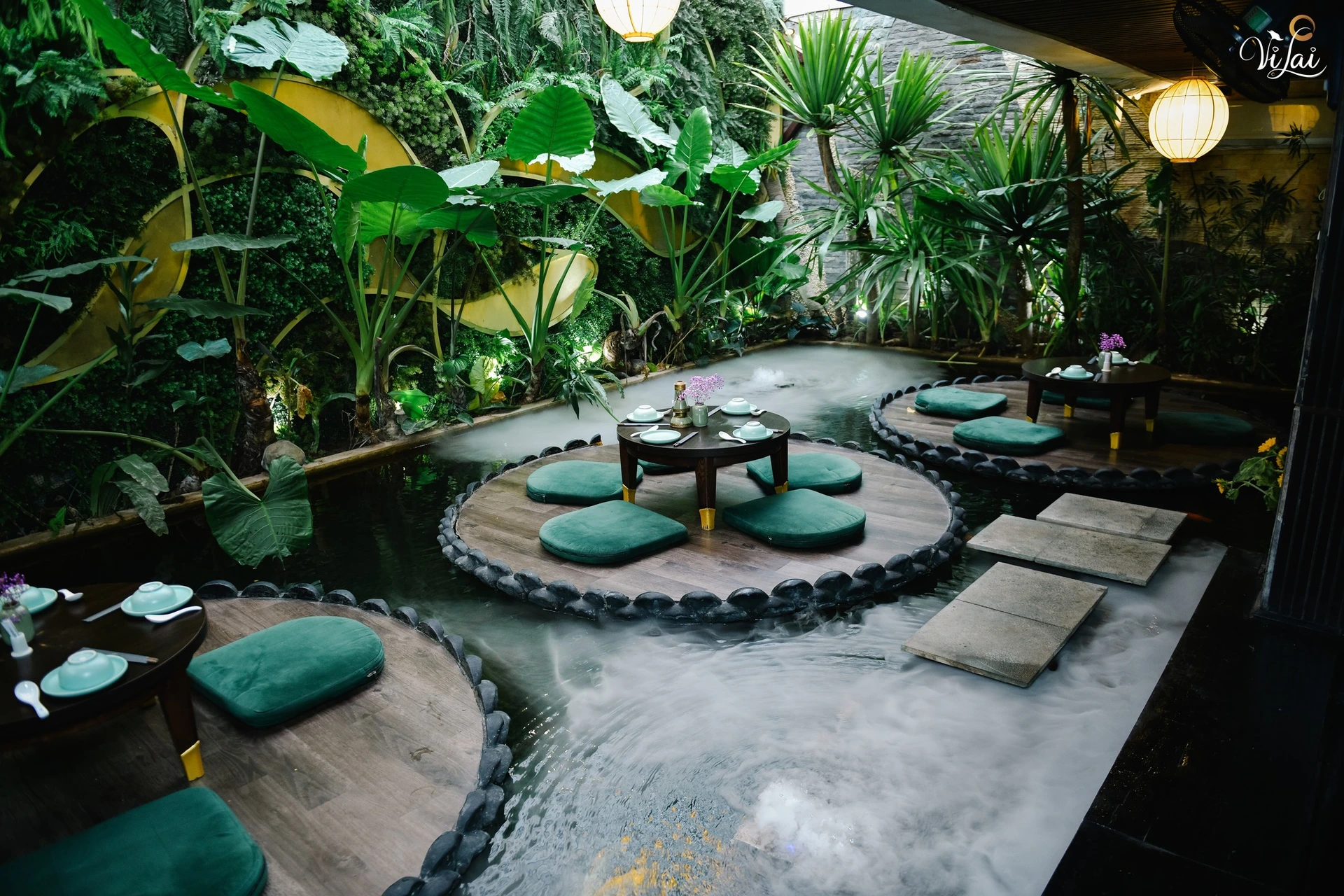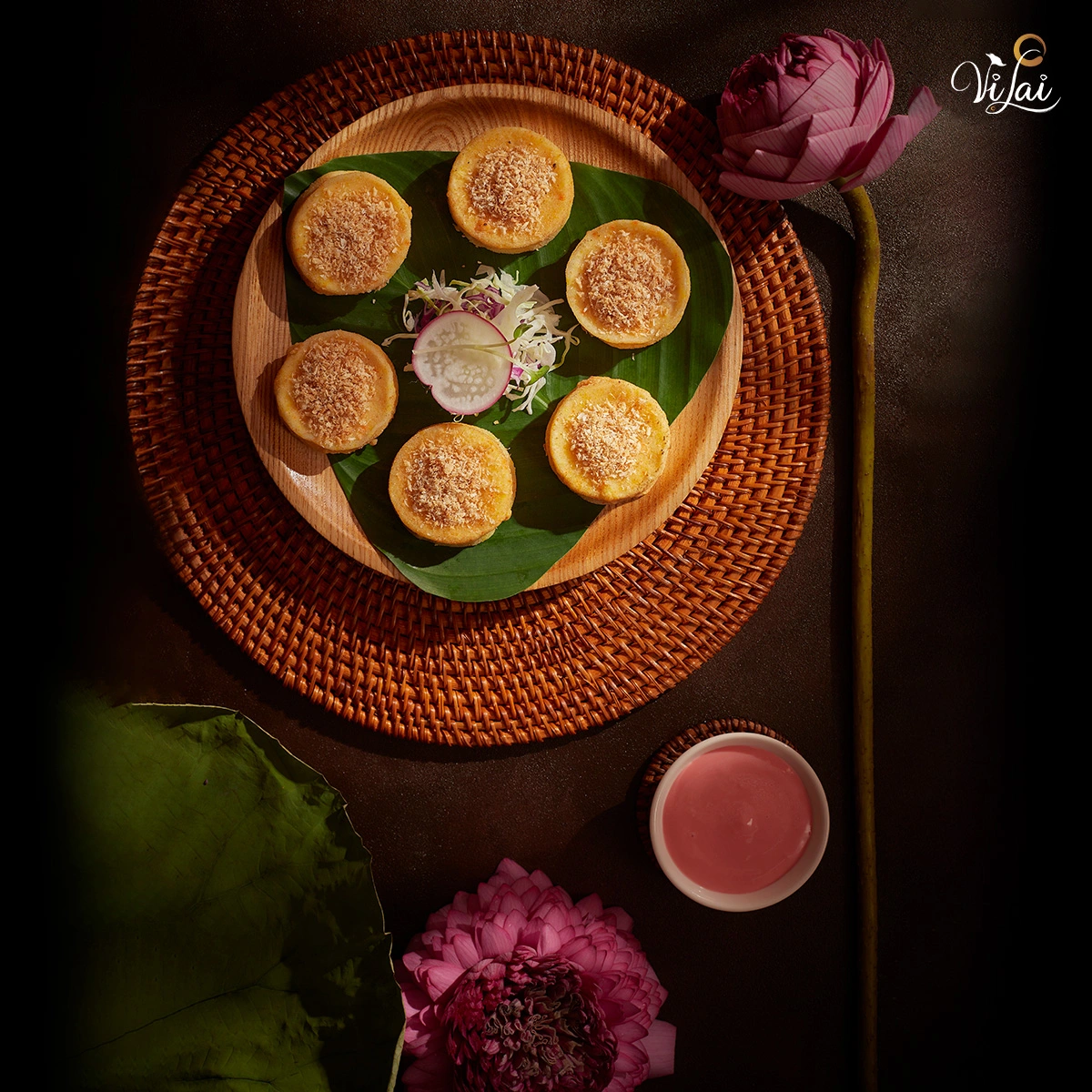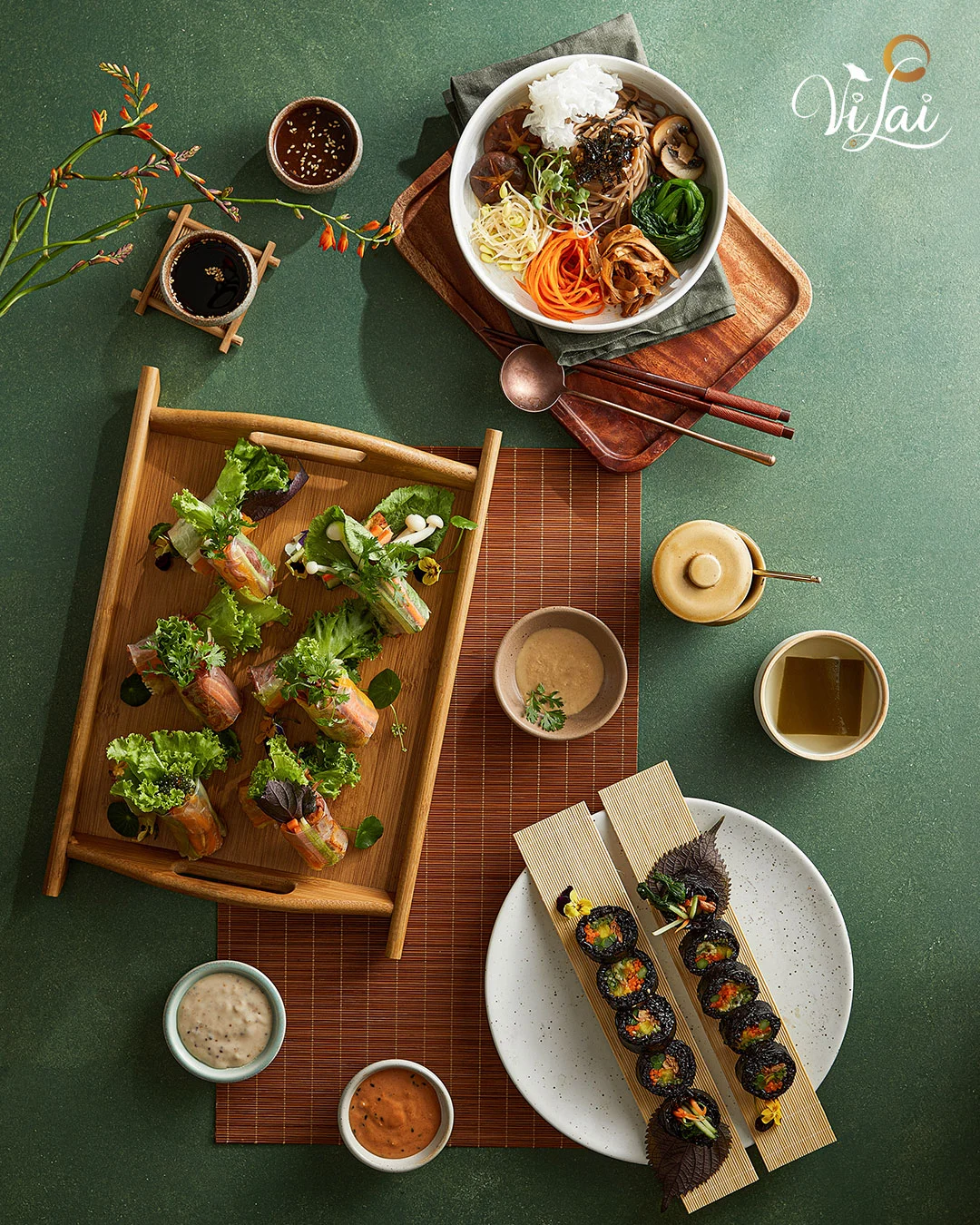 Vegetarian Pros
Uu Dam is a vegan restaurant with the breath of Buddhist religious style, with a reverent, sacred atmosphere felt as soon as entered. The dishes are served between frankincense and soothing music to help you completely relax and enjoy.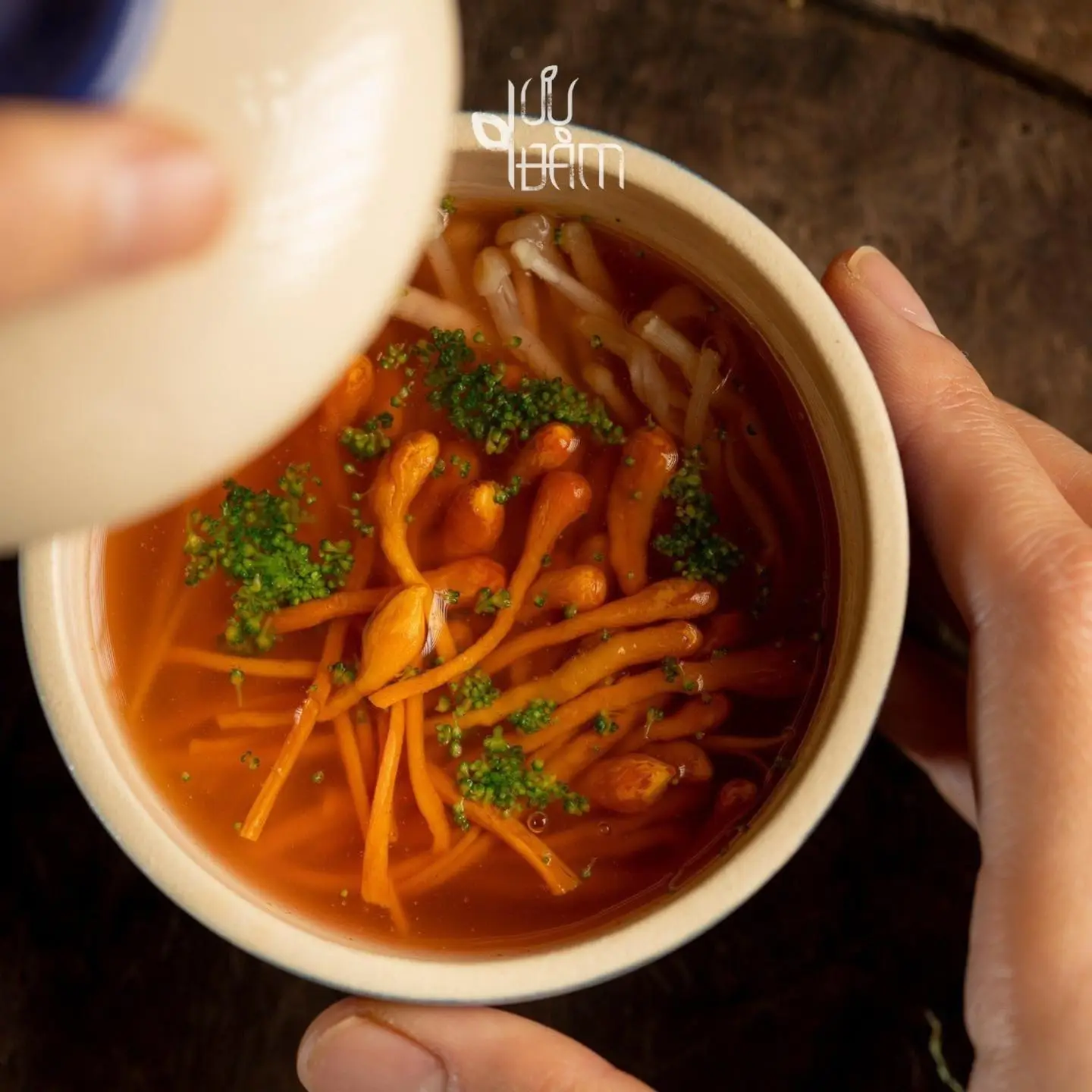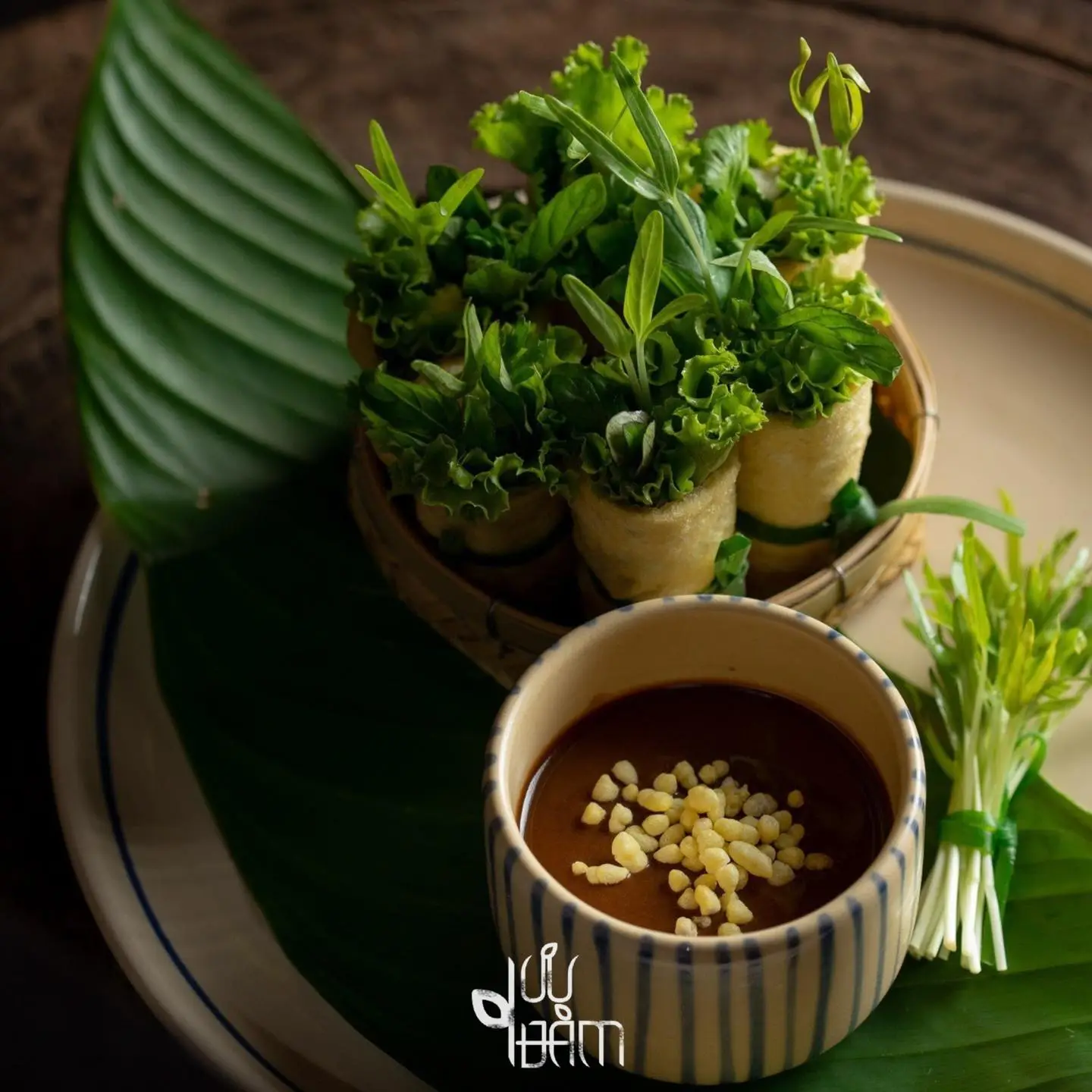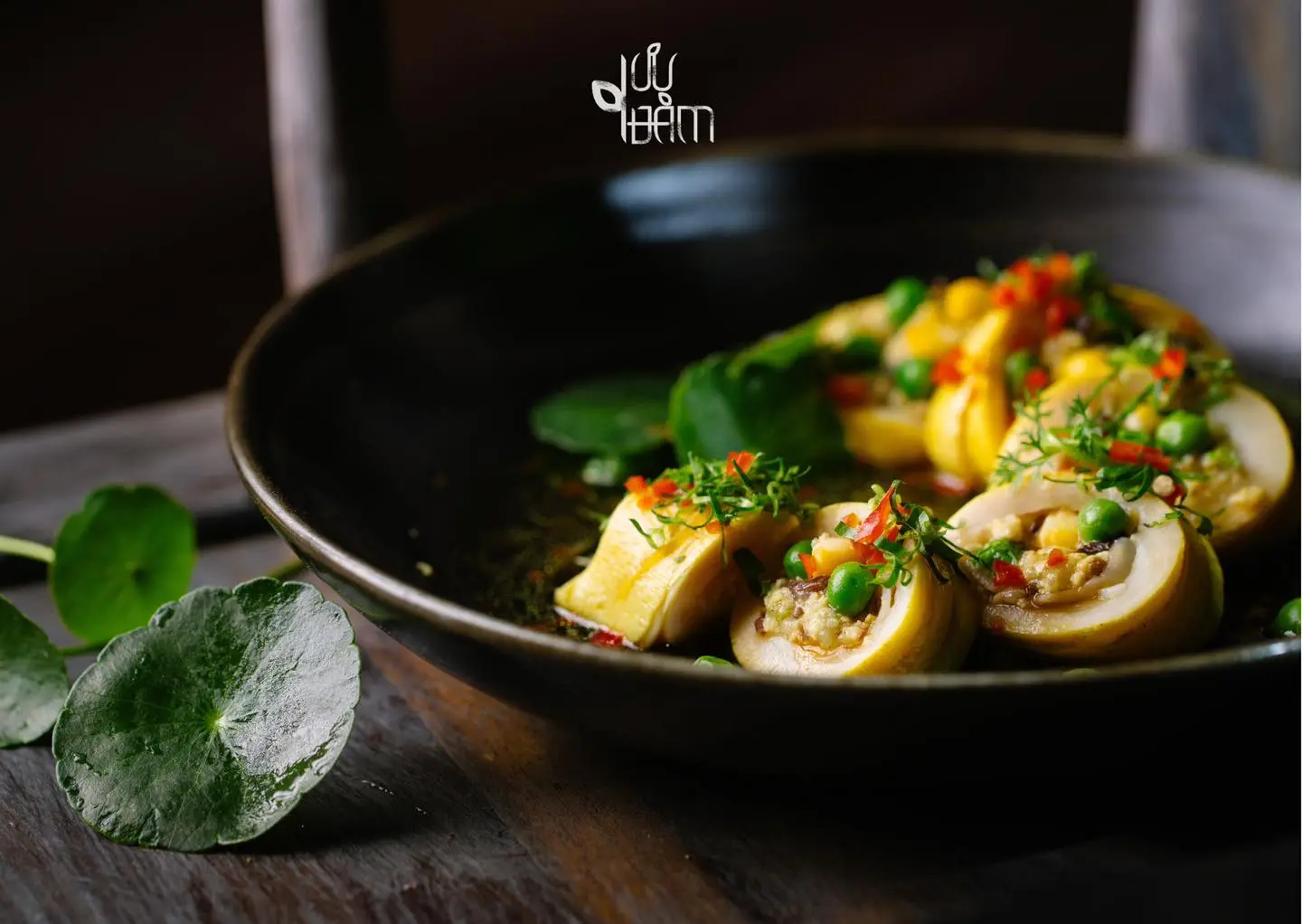 The menu of the restaurant is diverse with a variety of vegetarian dishes from Europe to Asia. The dishes are delicate, beautiful and natural such as hand-woven fruit baskets, bamboo tea cups and lemongrass straws.
Address: 55 Nguyen Du Ward, Nguyen Du, Hoan Kiem, Hanoi
Phone: 0981 349 898
Website: http://uudamchay.com/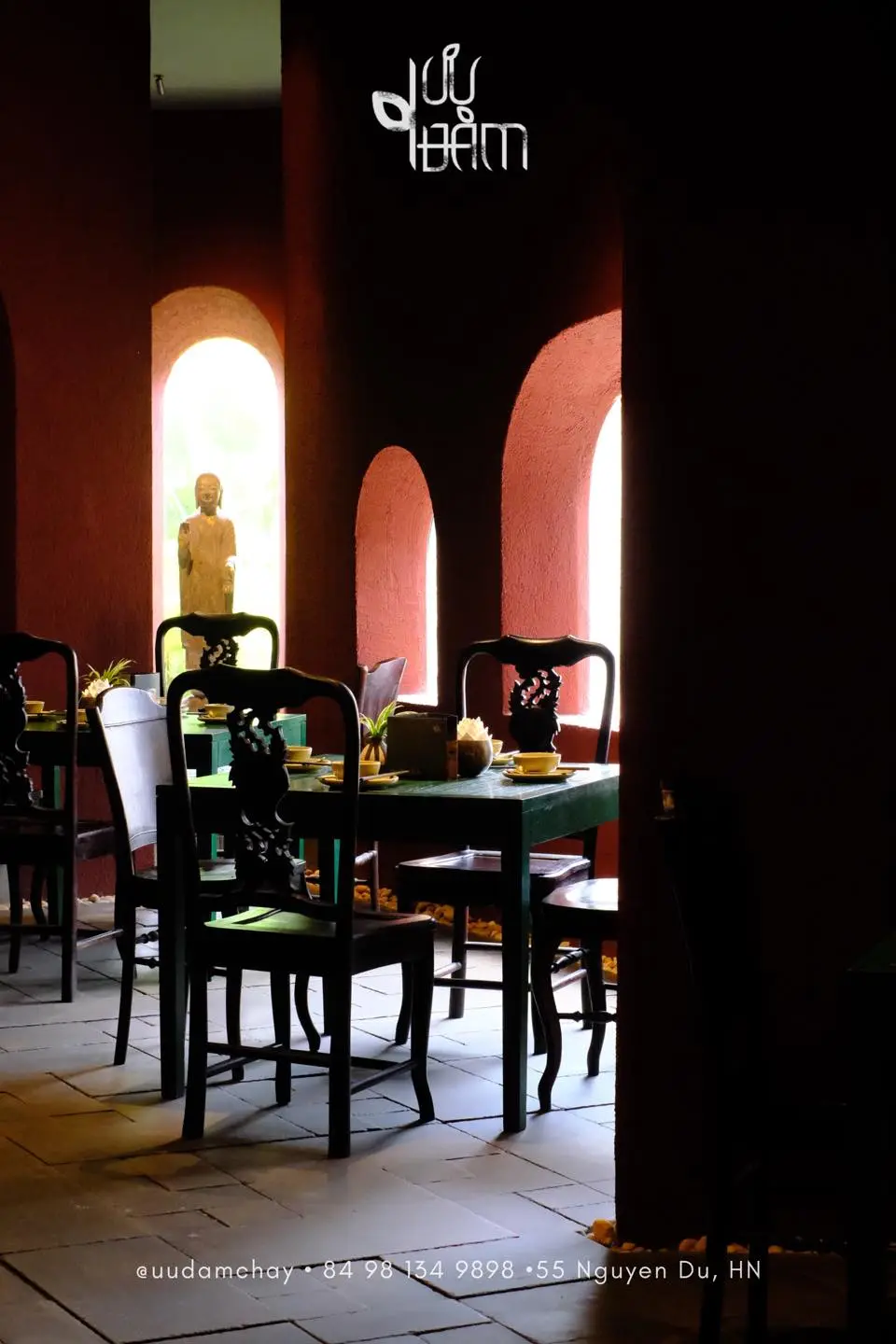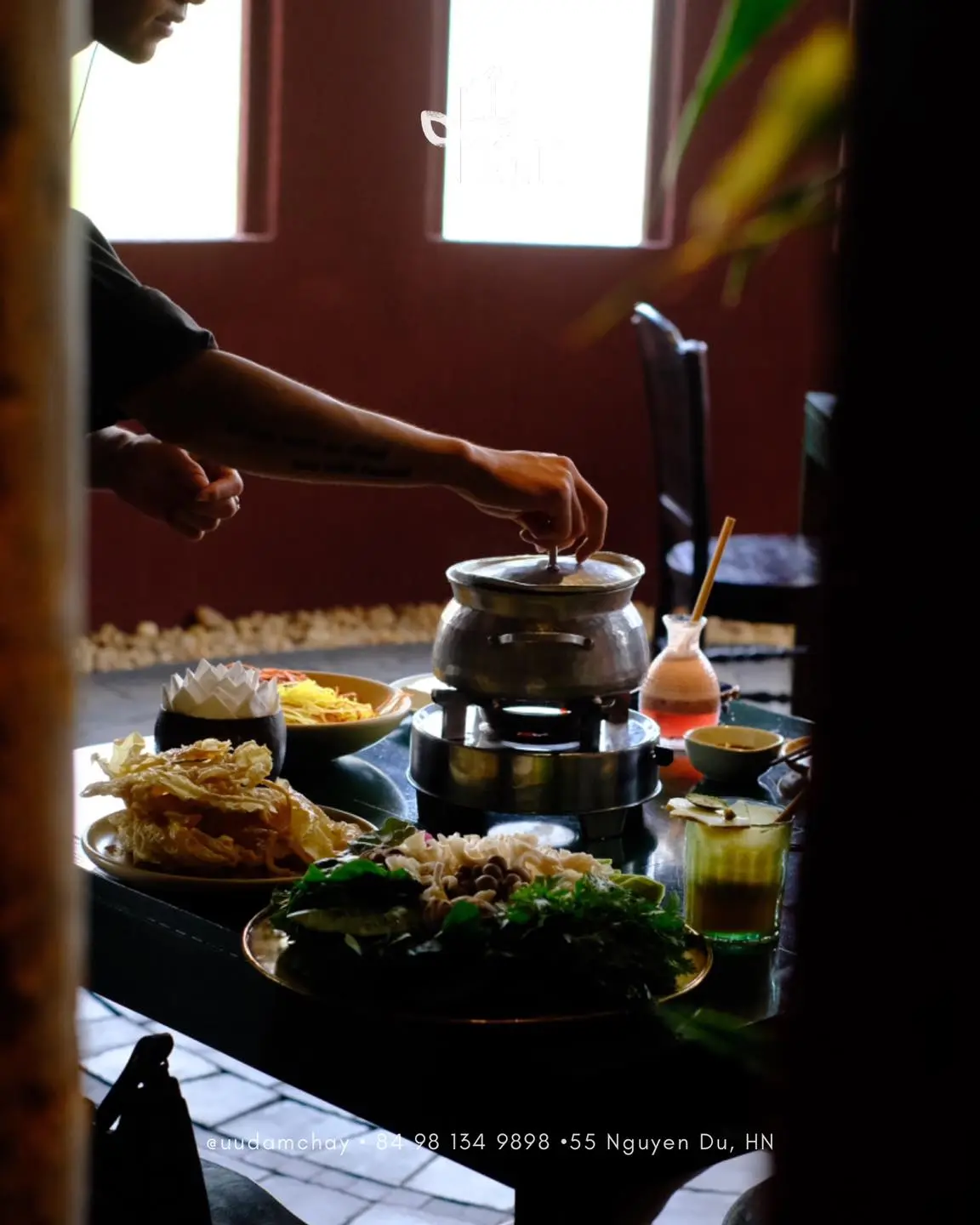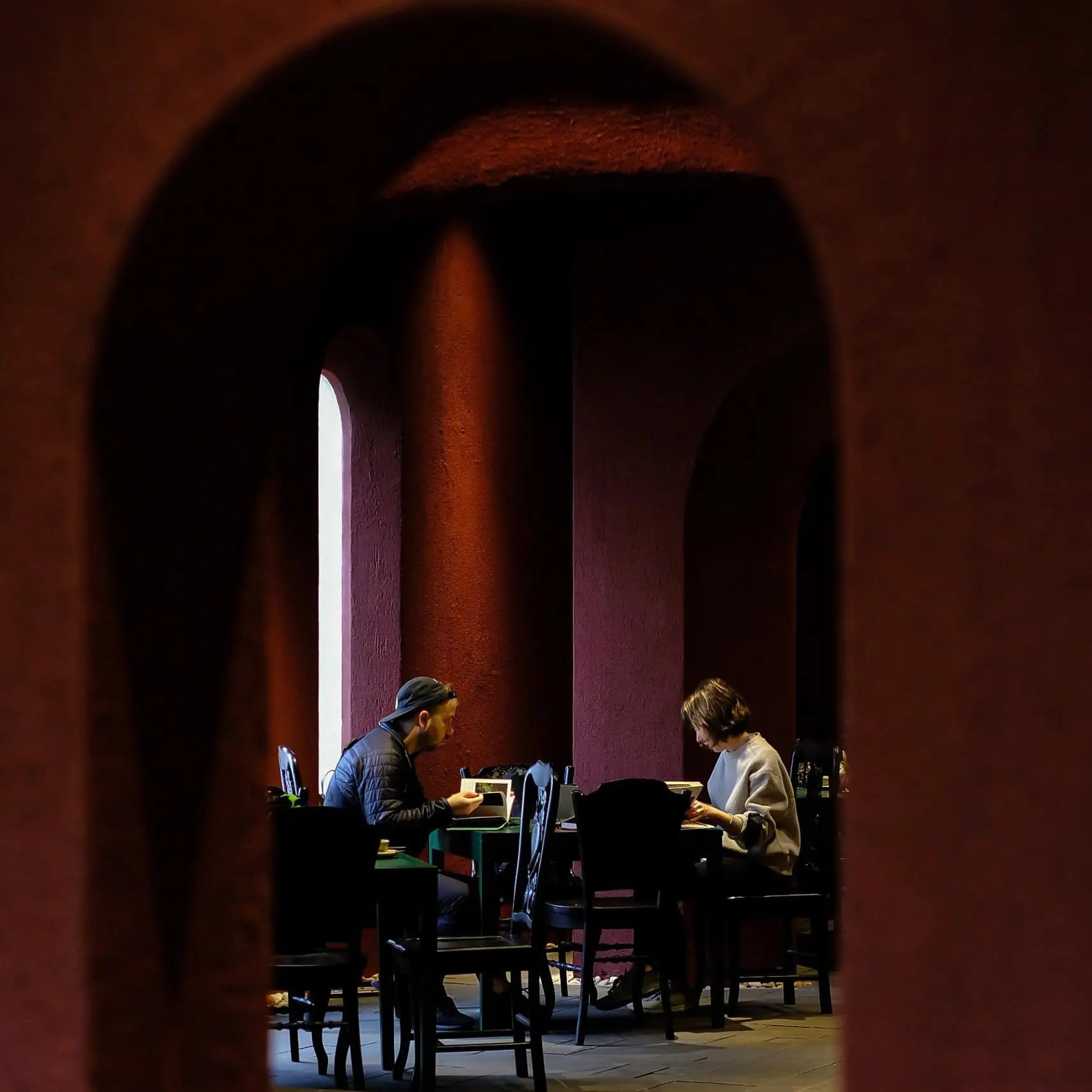 Sadhu Fire
Sadhu means "Blessed", is the desire to bring diners satisfaction when enjoying delicious food and sharing good luck and peace for each person.
Sadhu Fire Restaurant currently has 2 establishments in Hanoi, Hoan Kiem District and Cau Giay District. This is a vegetarian restaurant with a luxurious design served in buffet style with more than 60 different dishes.
The vegetarian dishes are beautifully presented in a tranquil, rustic space. The restaurant is suitable for cozy family meals or medium-sized parties.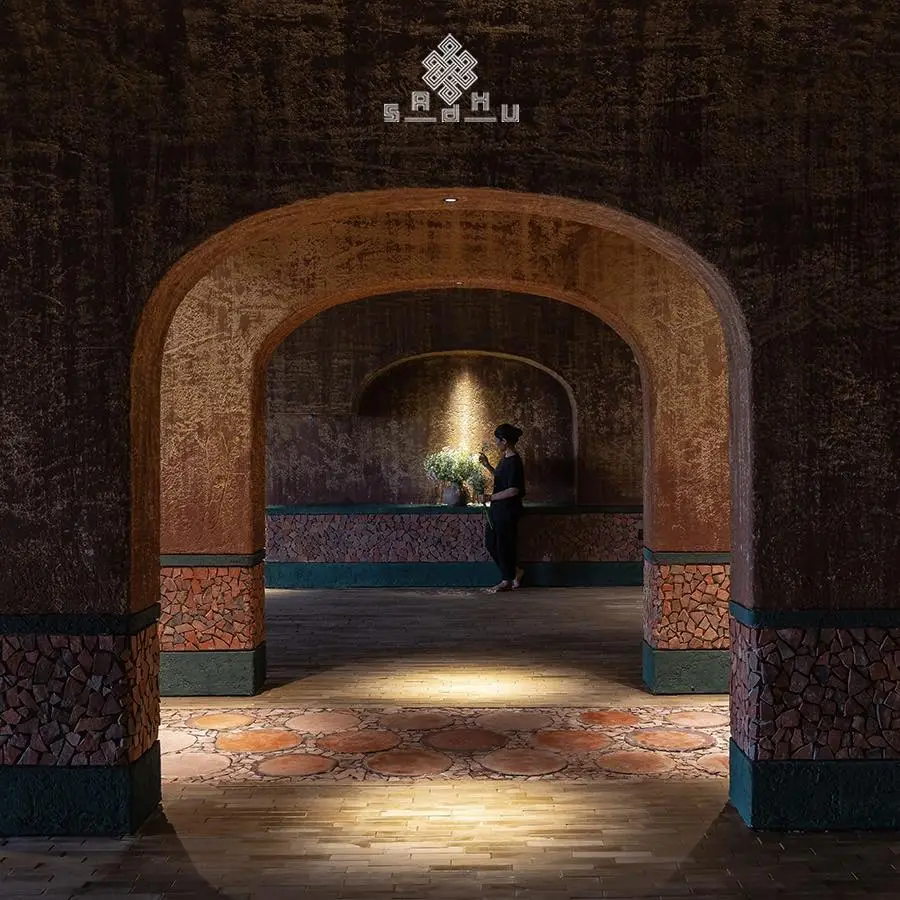 Address:
87 Ly Thuong Kiet, Hoan Kiem, Hanoi
Udic Complex, N04 Hoang Dao Thuy, Cau Giay, Hanoi
3rd floor, Lotte Mall West Lake, Hanoi
Phone: 098 330 96 99
Website: https://sadhu.vn - https://www.facebook.com/sadhuchay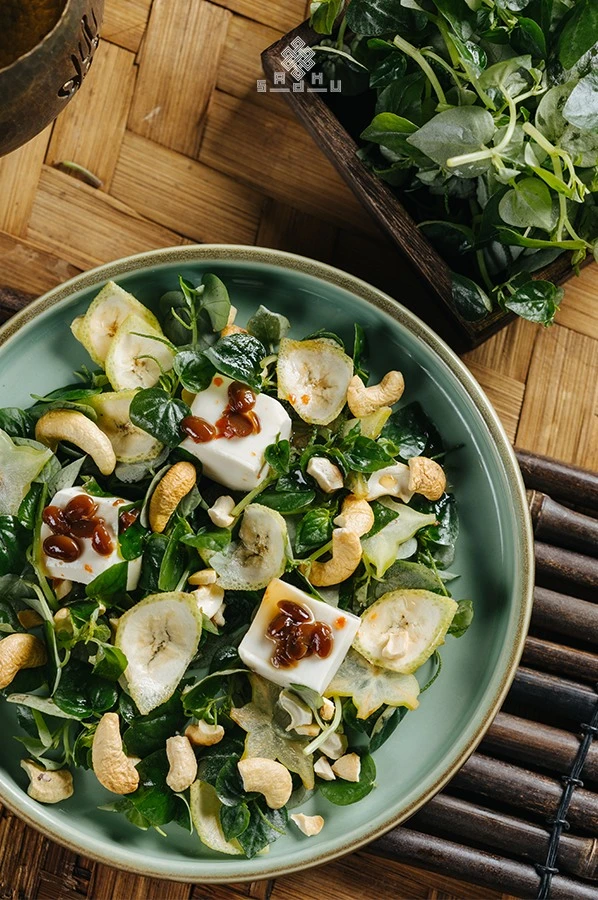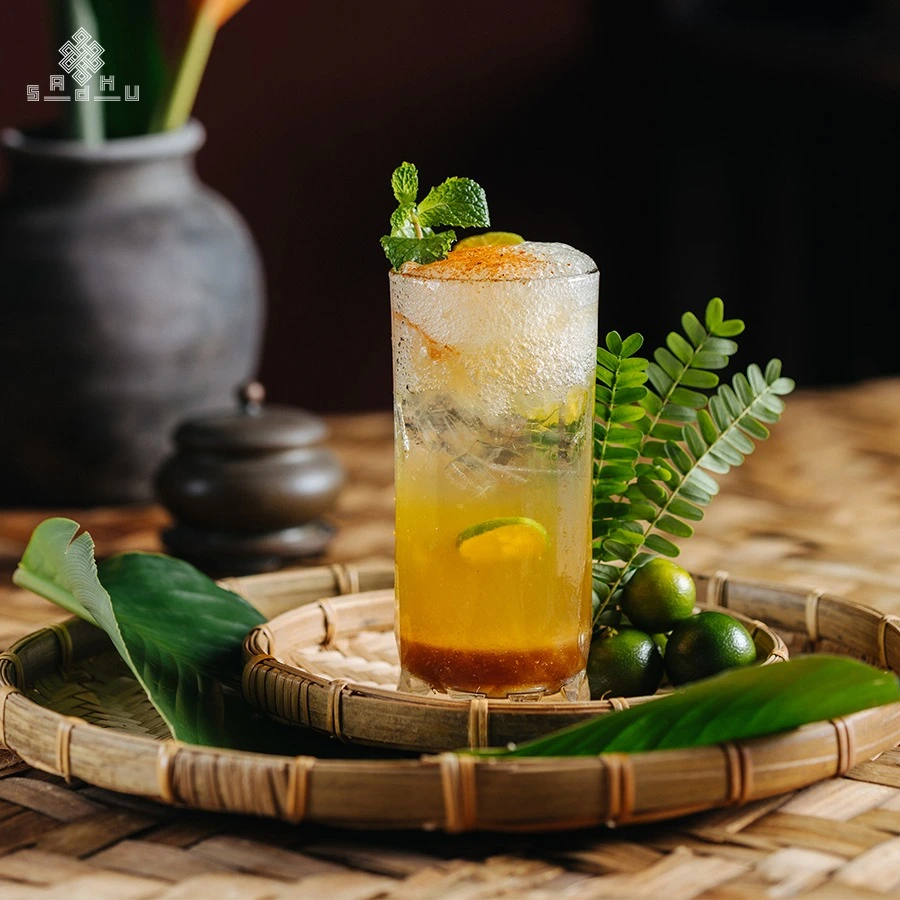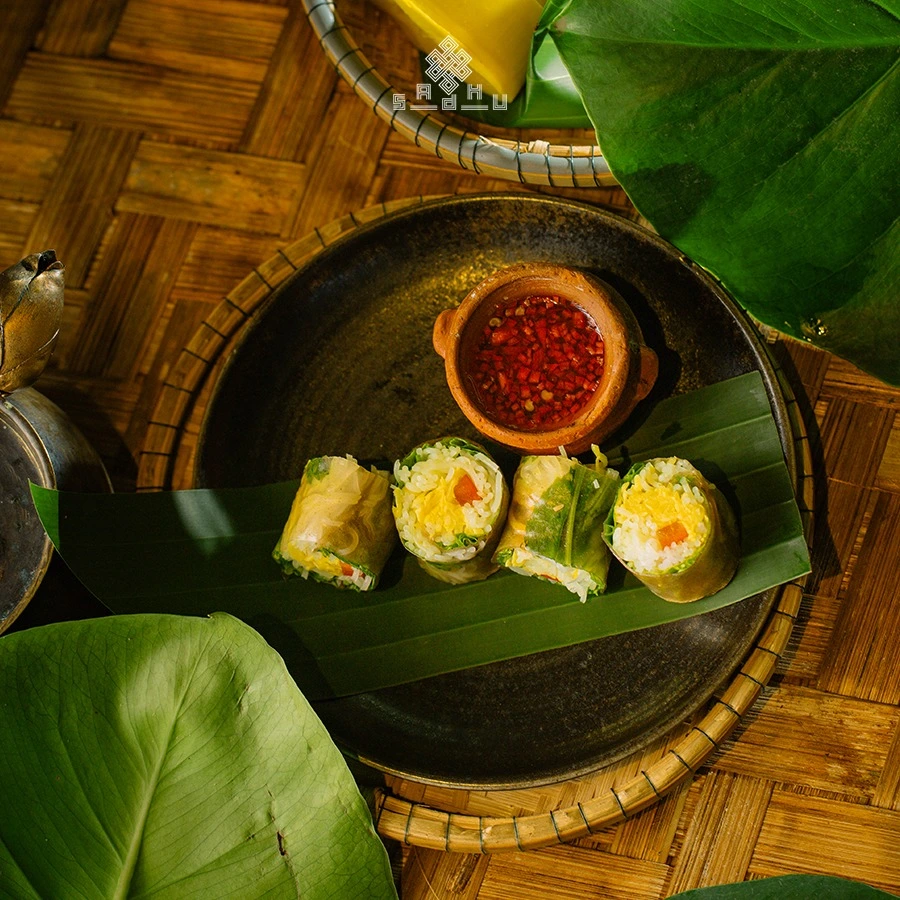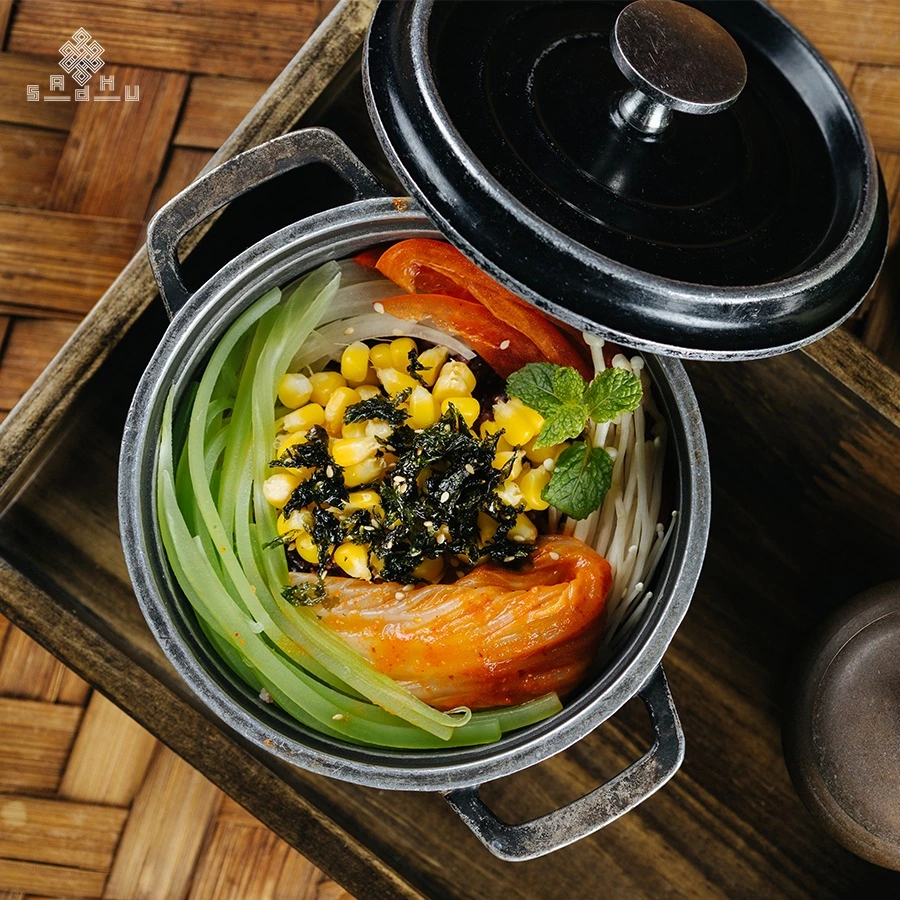 Vejo
Nestled in a small house on crowded Bat Dan Street, the new vegetarian restaurant named Vejo is an address worth trying with an impressive and diverse menu. Amorphous as a traditional vegetarian restaurant, Vejo's menu is multicultural, rich and novel. Dishes such as Thai sausage or European-style pumpkin soup, Chinese-style dumplings can completely "attract" foreign guests. However, the appeal of these dishes is really not strong.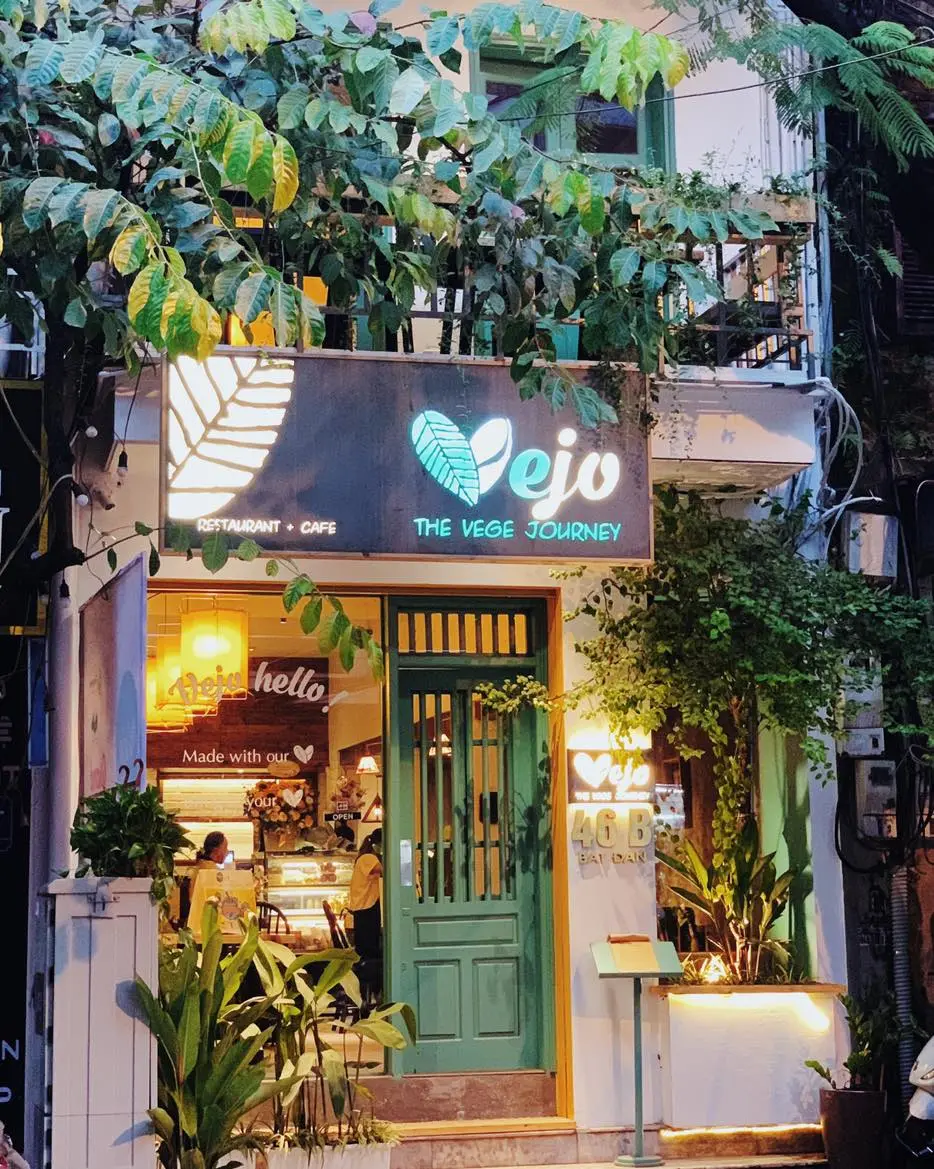 With Vietnamese vegetarian dishes, Vejo boldly shows some familiar dishes such as fried spring rolls, nuggets with pure rustic Vietnamese flavor. However, according to the employee's introduction, miso ramen is the most favorite dish of customers. The ramen noodles are cooked from miso juice. Miso is the name of a soy sauce made from soybeans, which is one of the five foundations of the world's illustrious Japanese cuisine.
Address: 46B Bat Dan Ward, Hang Bo, Hoan Kiem, Hanoi 10000
Phone: 0899 464 646
https://www.facebook.com/theVejo/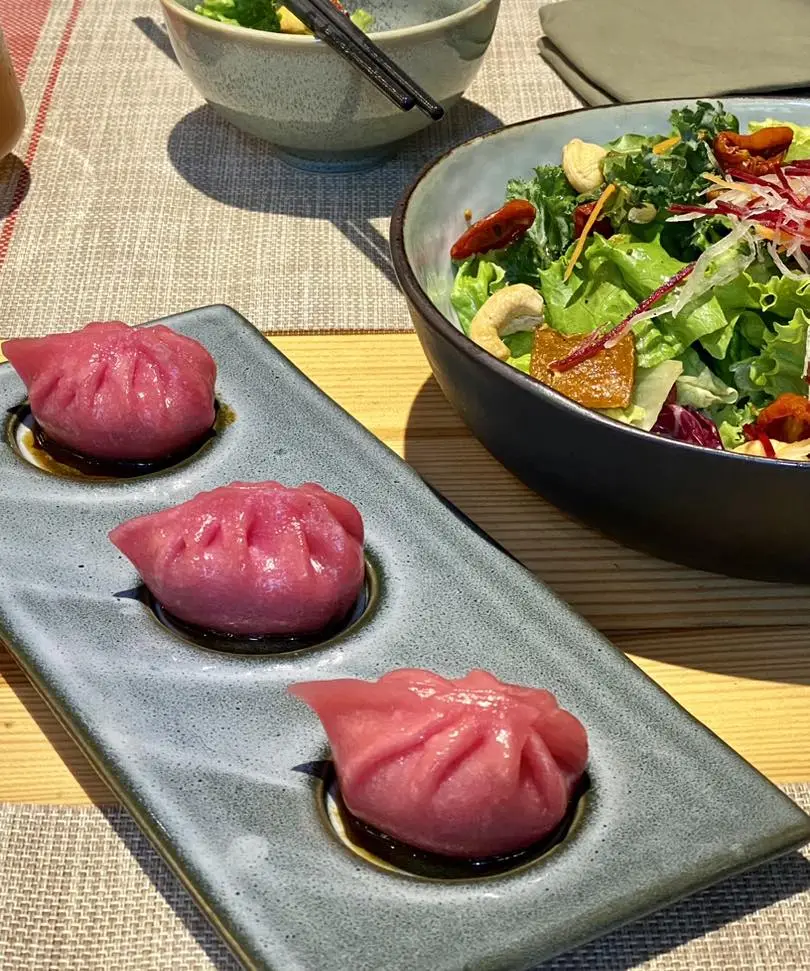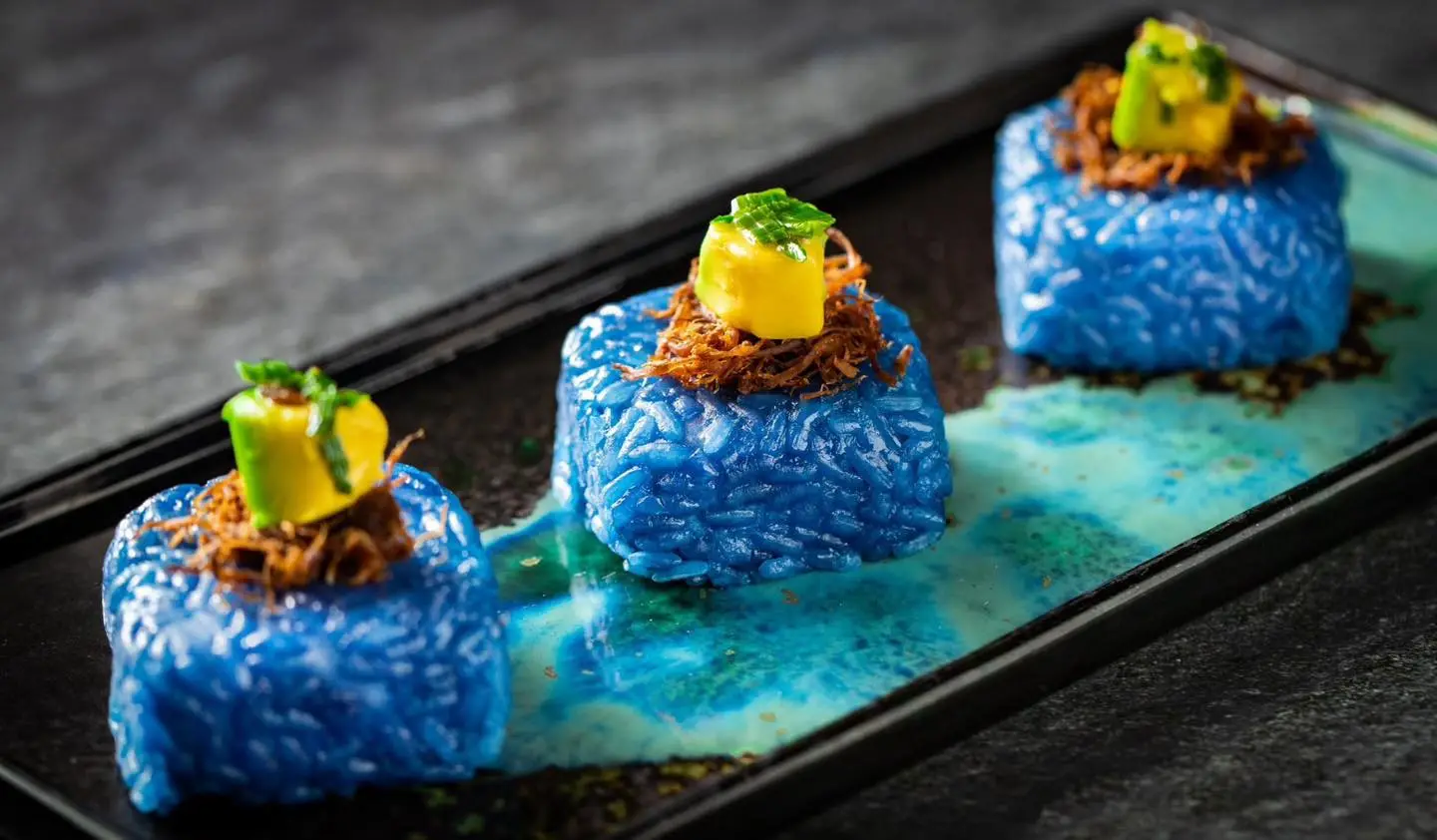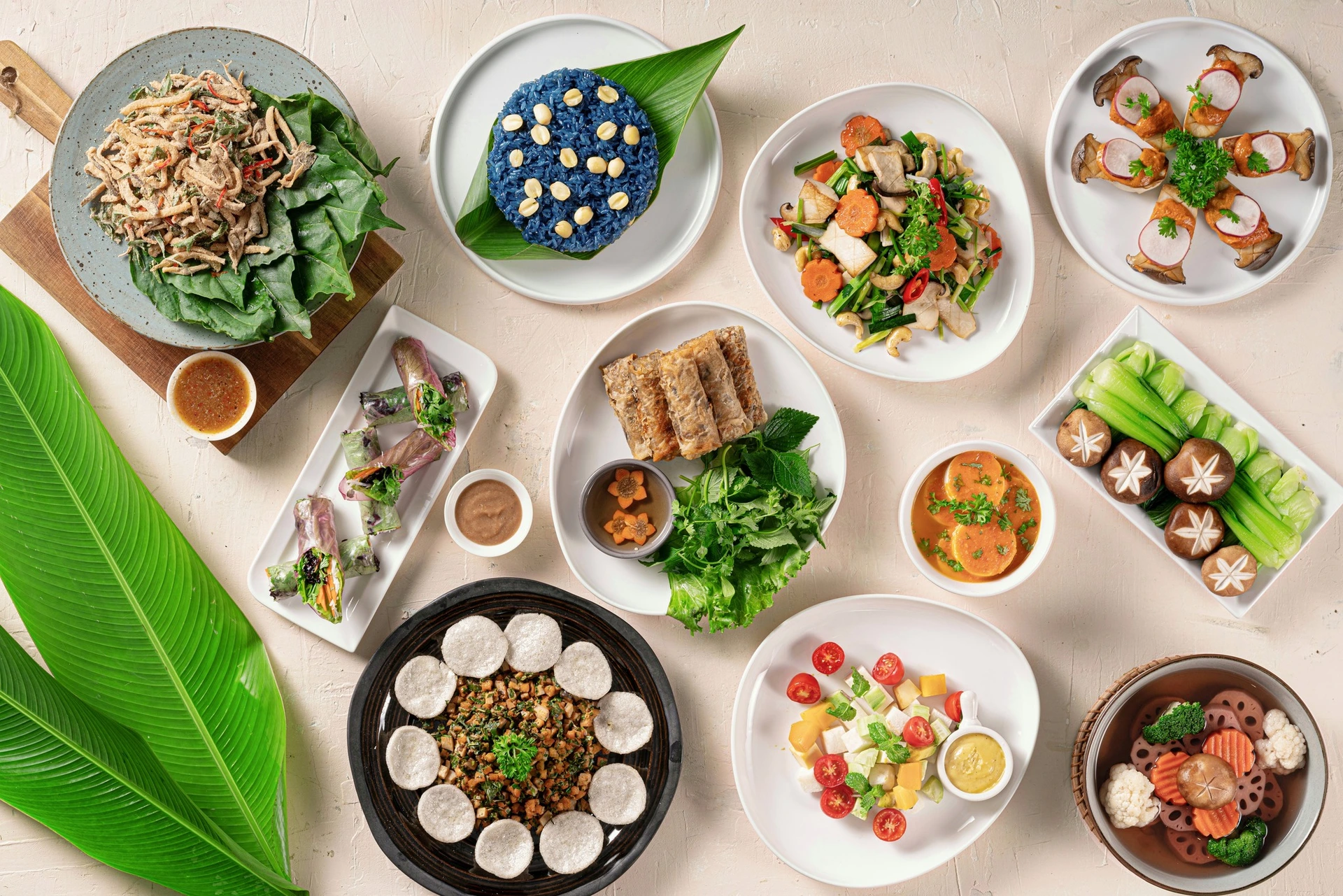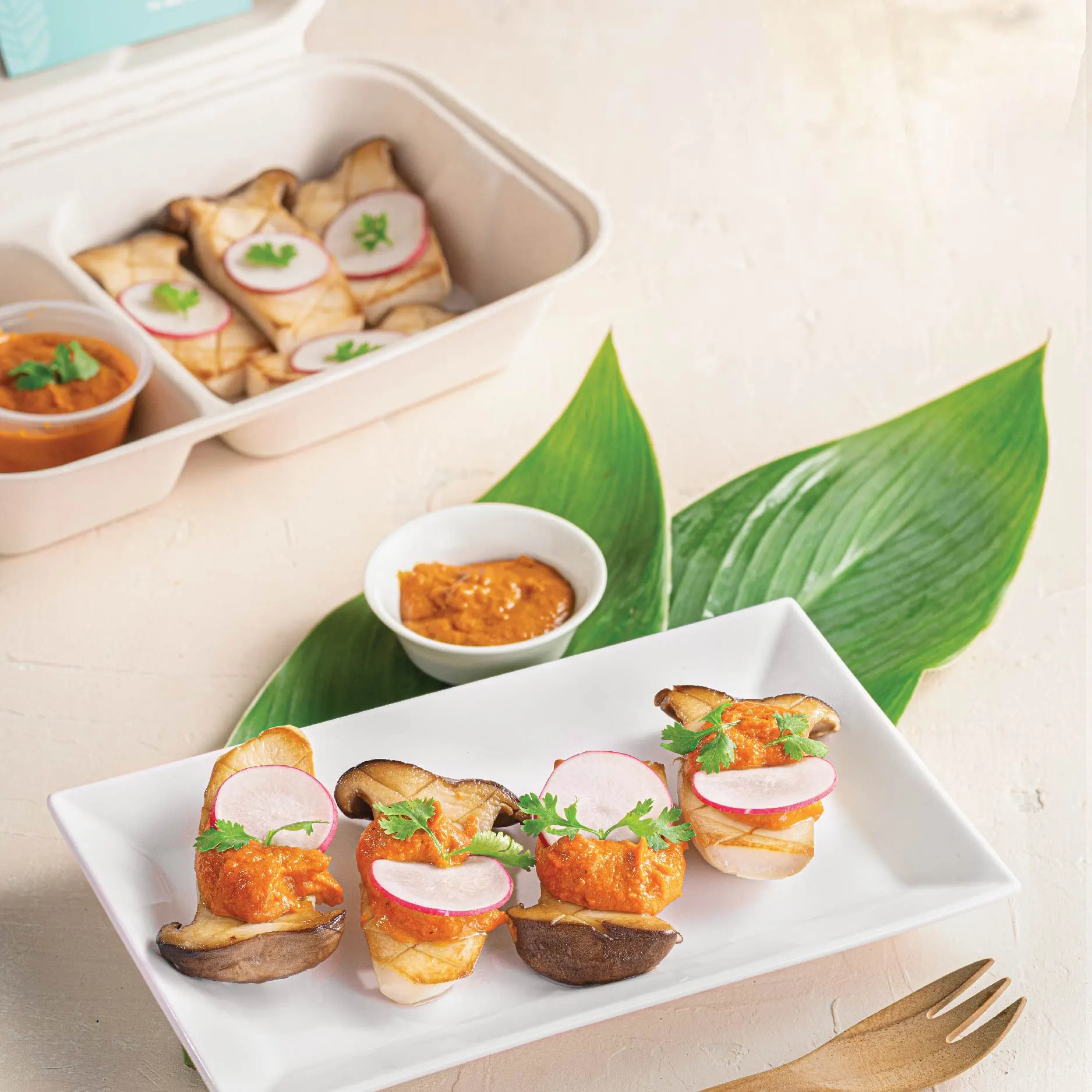 La Vegarie
La Vegarie located on Trang Thi street is a vegetarian shop with a unique, diverse and private fusion style with access through a peaceful small alley.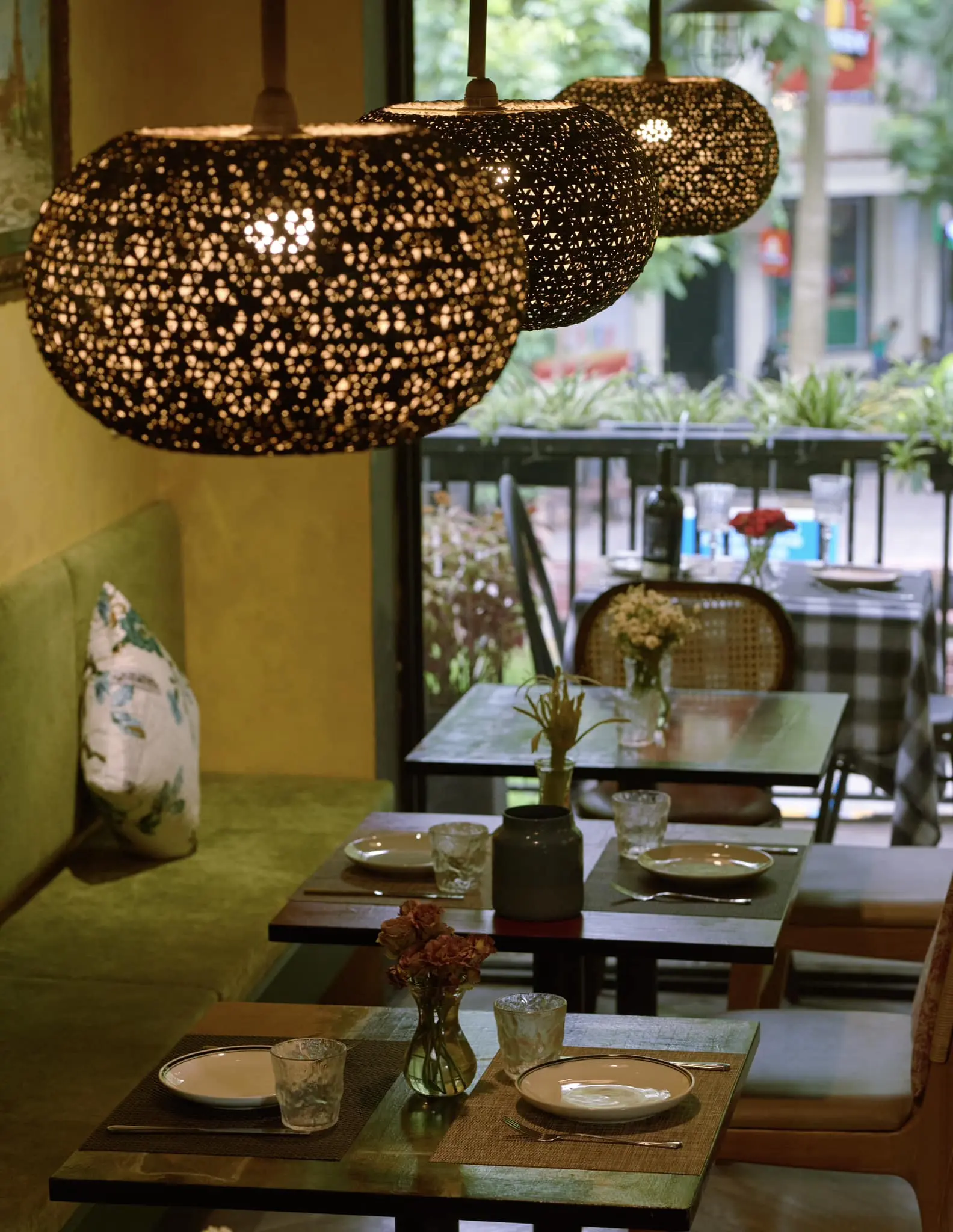 With a multi-style twist, La Vegarie challenges with flavors from all over the world. From the à la carte menu of Mediterranean-style oyster noodles served with mushroom cream filling and tomato sauce to Indian Masala curry with a combination of 10 West Asian spices with tomatoes and coconut milk, the dishes here always arouse curiosity. But for those who want to start with a safer dish, you can try the cabbage roll with lentil filling and cheese served with exotic goat's belly mushroom sauce. They also sell wine for parties or romantic couple dates.
Address: 4a Trang Thi , Hanoi, Vietnam
Phone: 093 692 92 90
https://www.facebook.com/lavegarie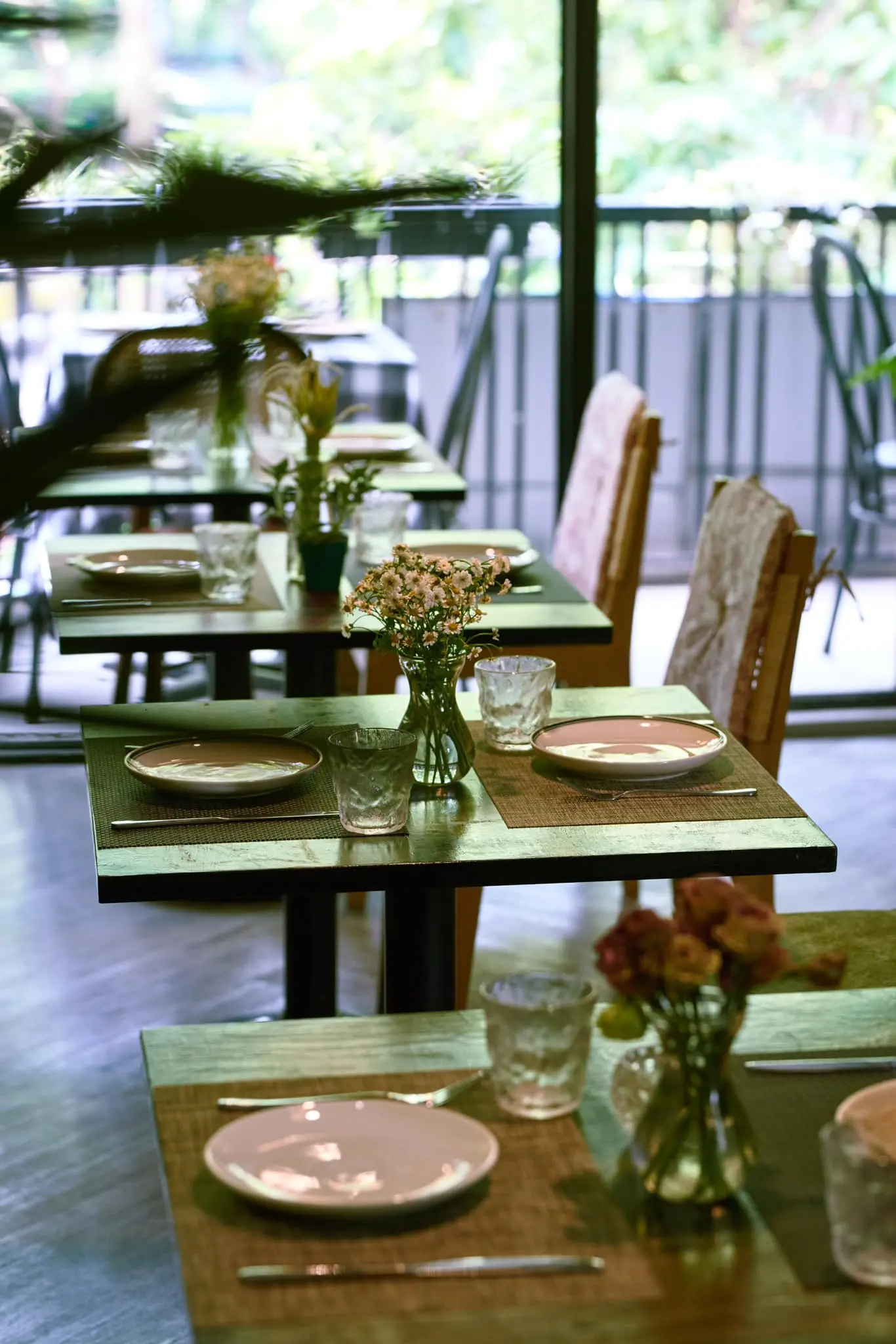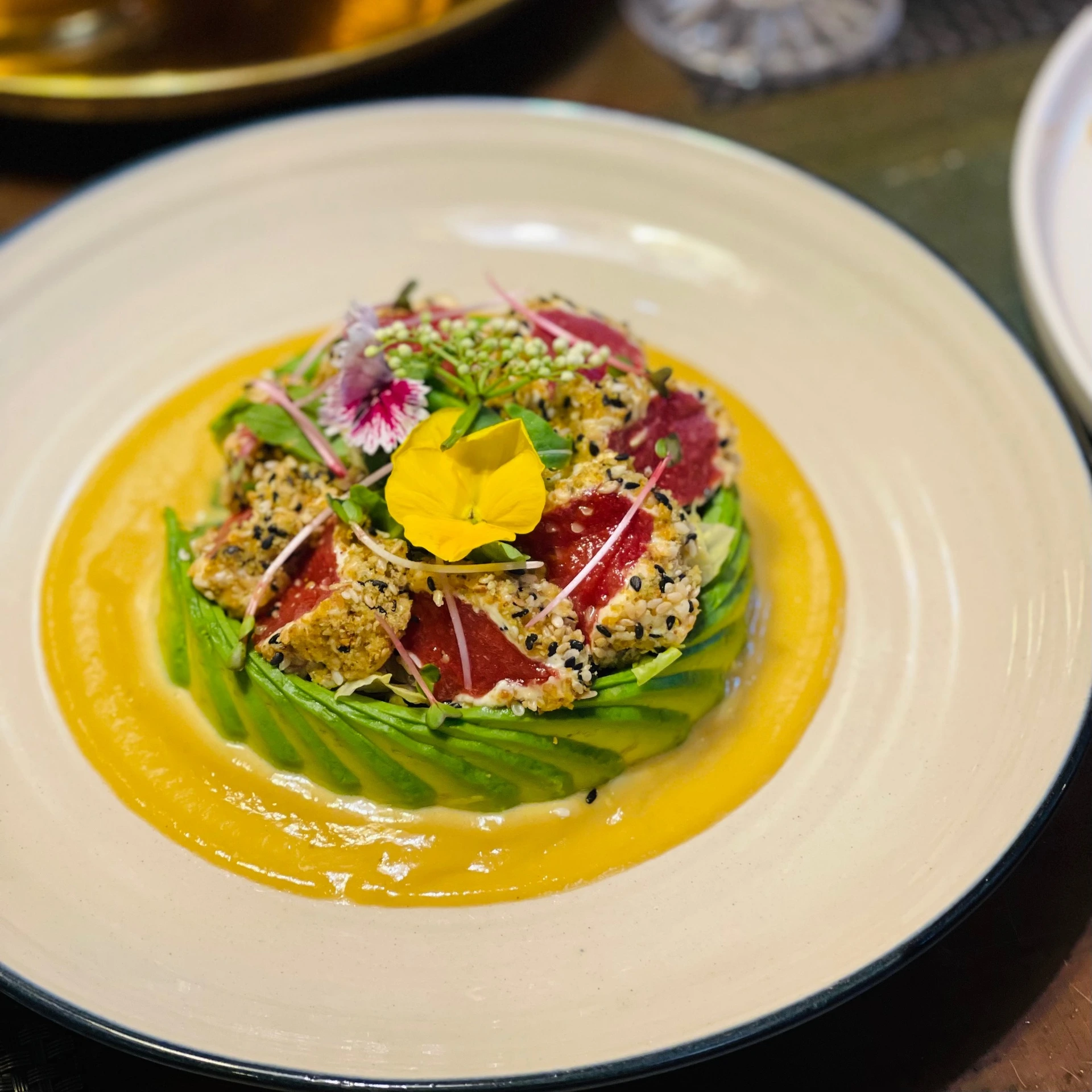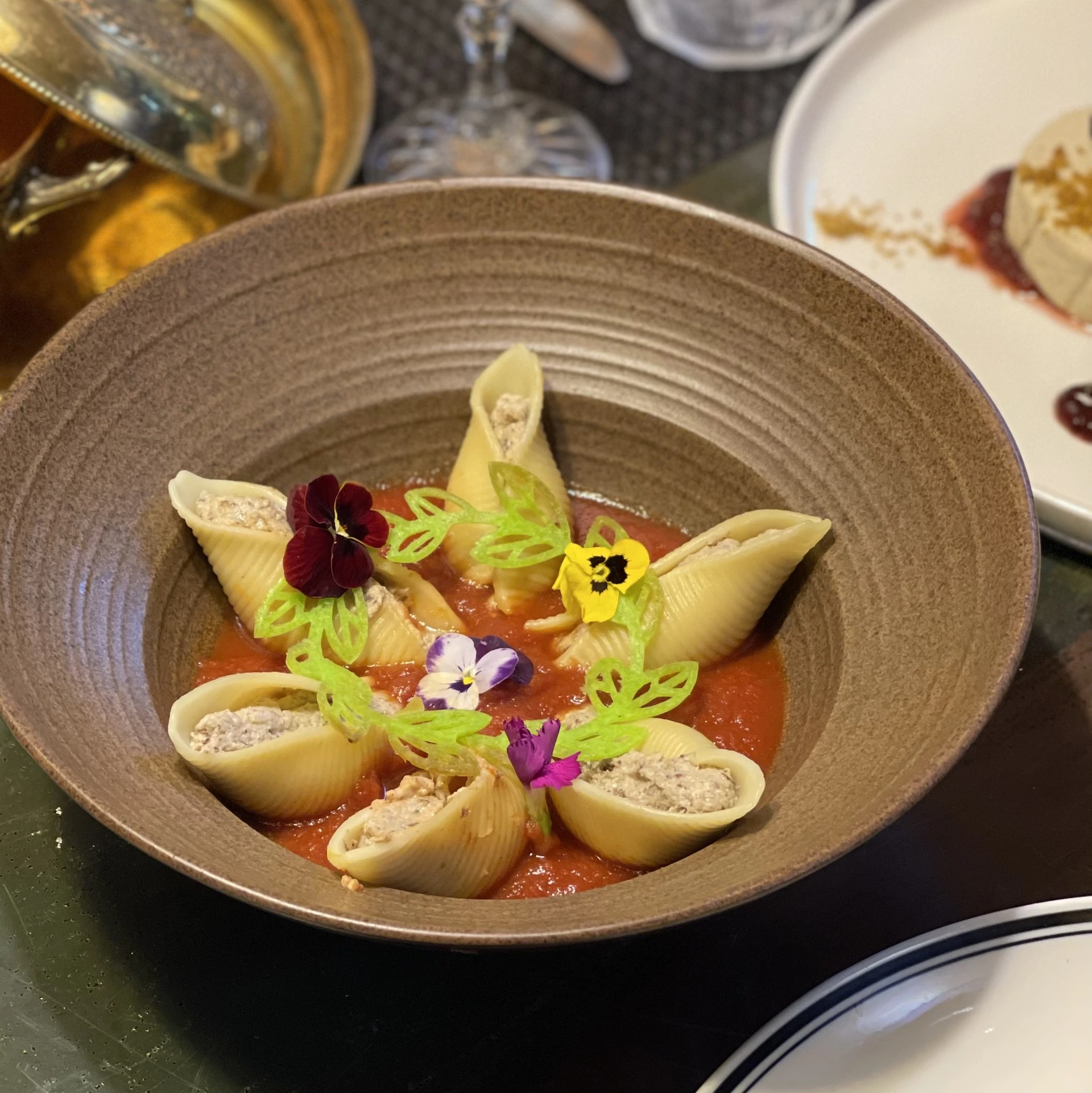 According to Luxuo