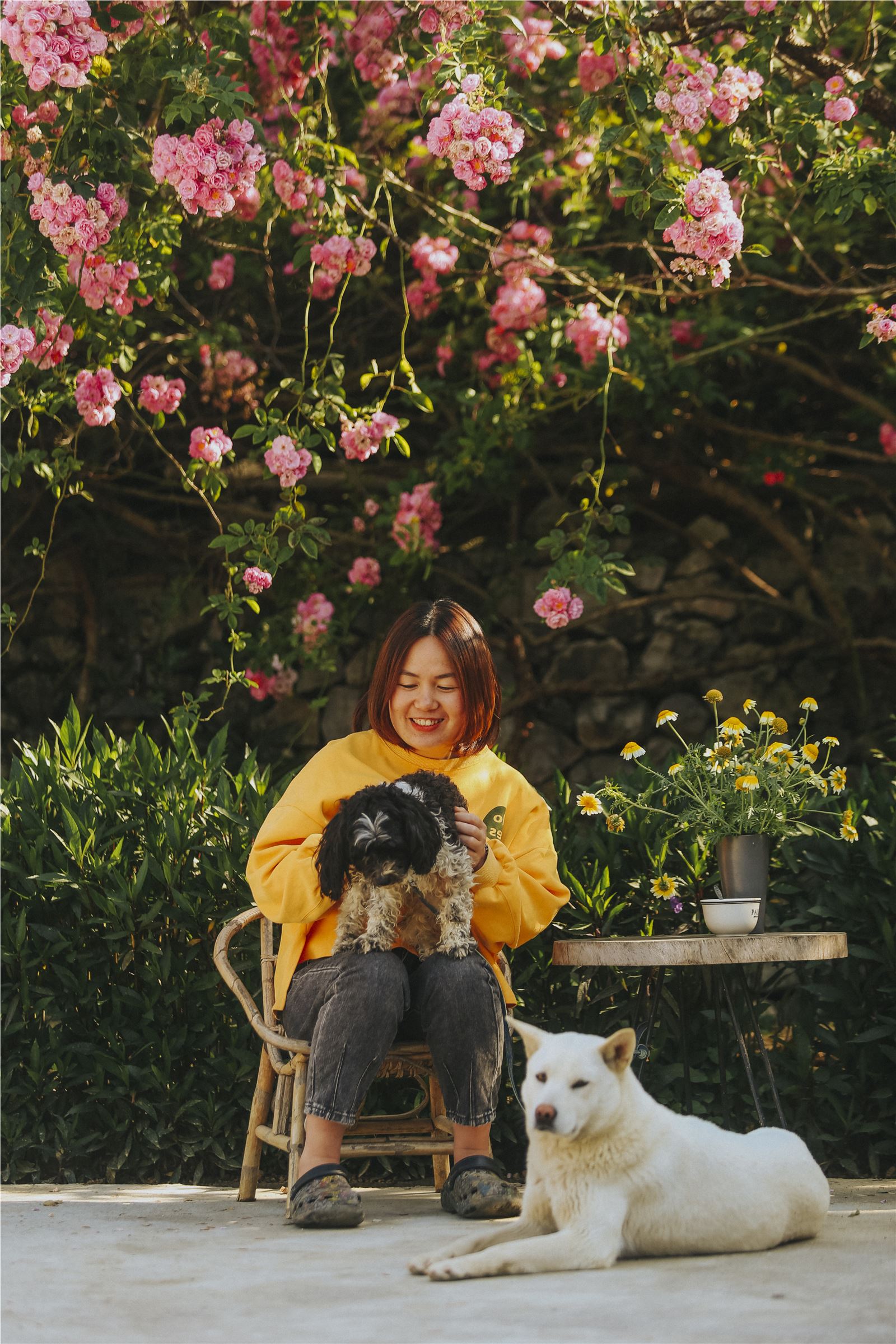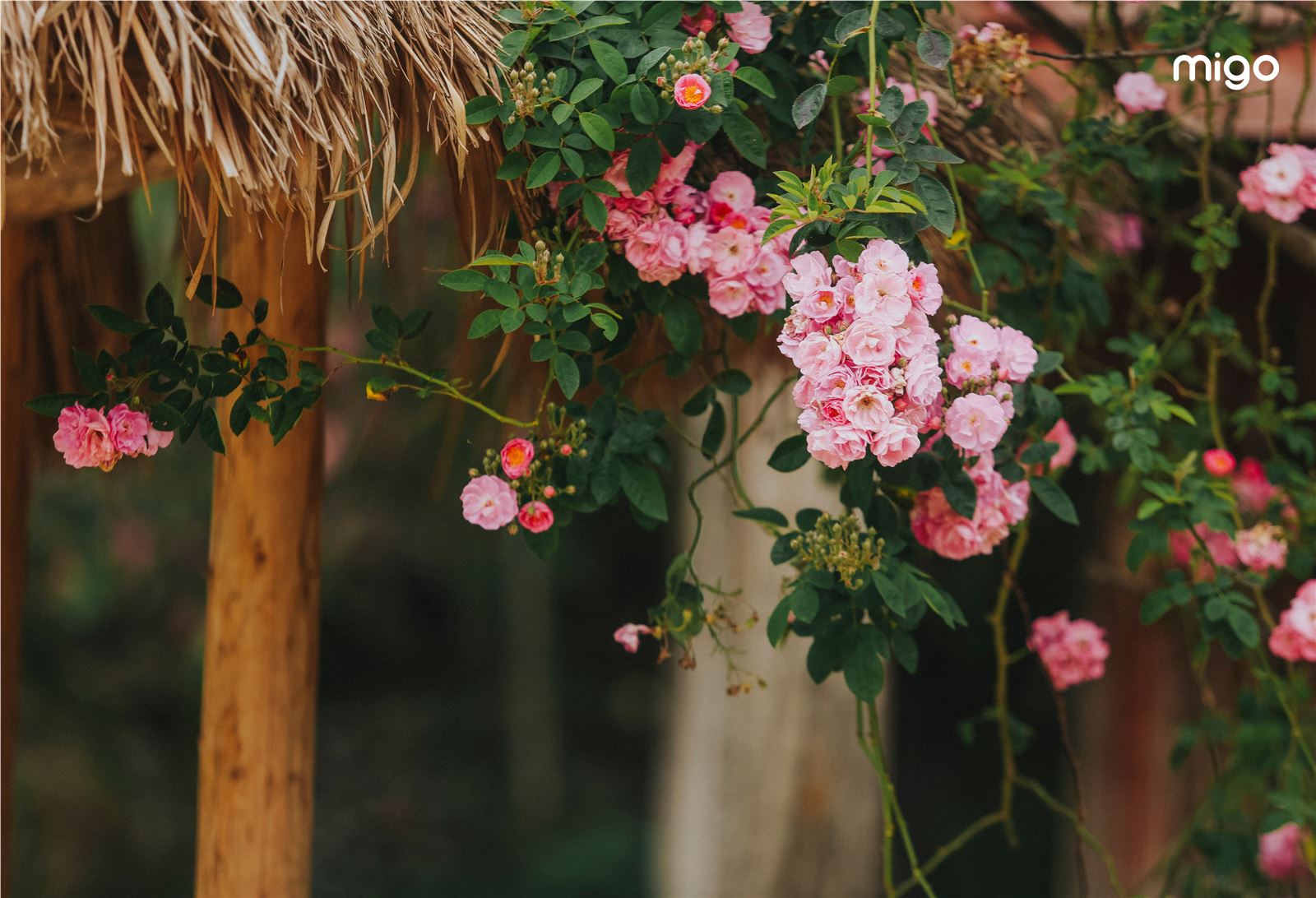 Surrounded by mountains and hills, the air of Lo Lo stilt house is fresh and cool all year round. Perched on a high hillside, Lo Lo stilt house overlooks the rocky plateau. In front of Lo Lo's house when it was a gray rocky mountain, descending to green corn, autumn days to clear blue daytime sky, starry night.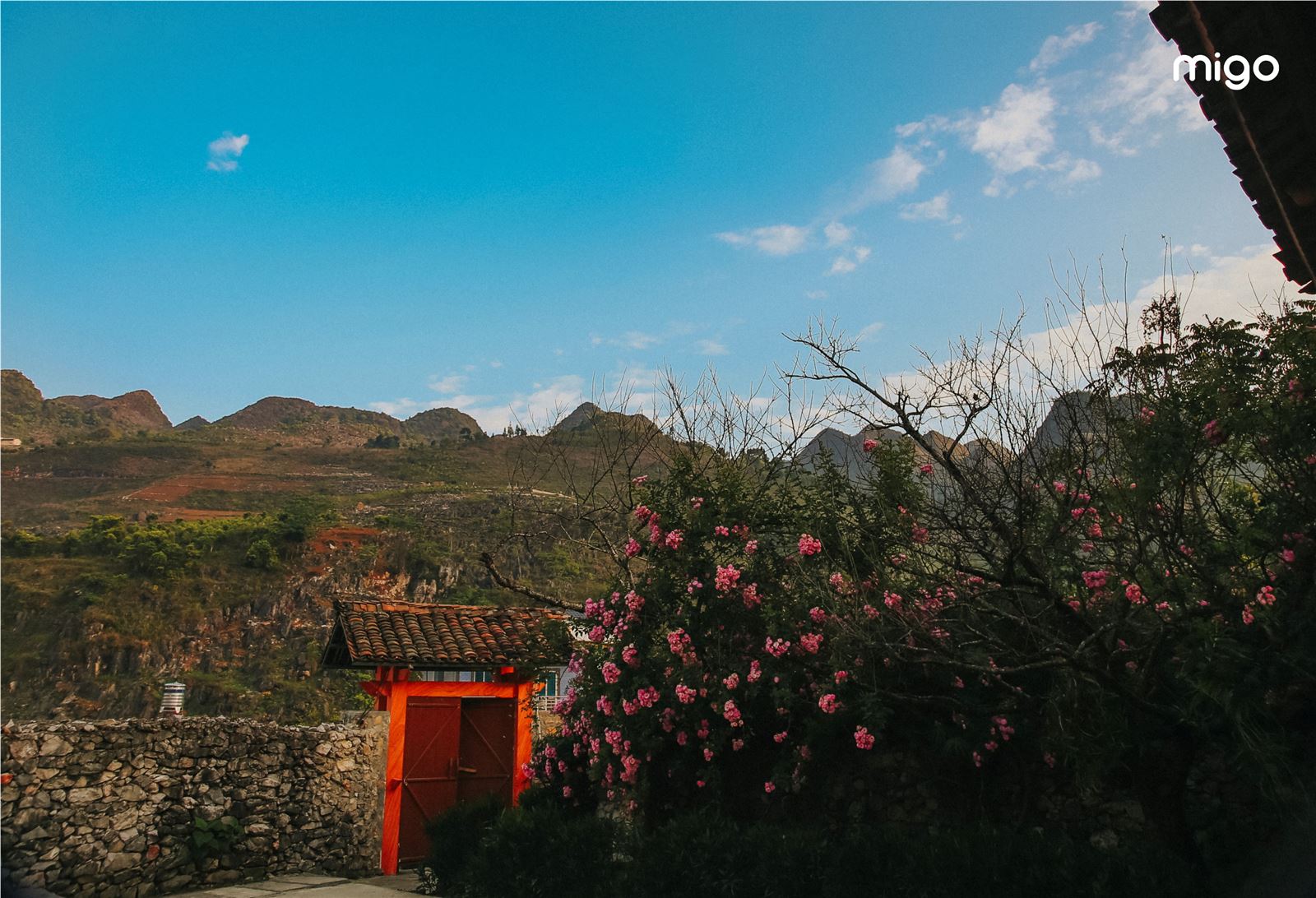 The two-storey house made entirely of wood, renovated since 2017 for visitors to visit and learn about the culture of the Lo Lo ethnic group, the ethnic group of only 4,000 people in Vietnam.
With an extremely convenient location in the center of Meo Vac, from Lo Lo stilt house, you can easily move to Meo Vac market, experience the idyllic and pristine market that meets every Sunday. In addition, Lo Lo stilt house is only 5km from Ma Pi Leng pass, 20km from Khau Va, 45km from Lung Cu, making this place an ideal stop to explore the rocky plateau.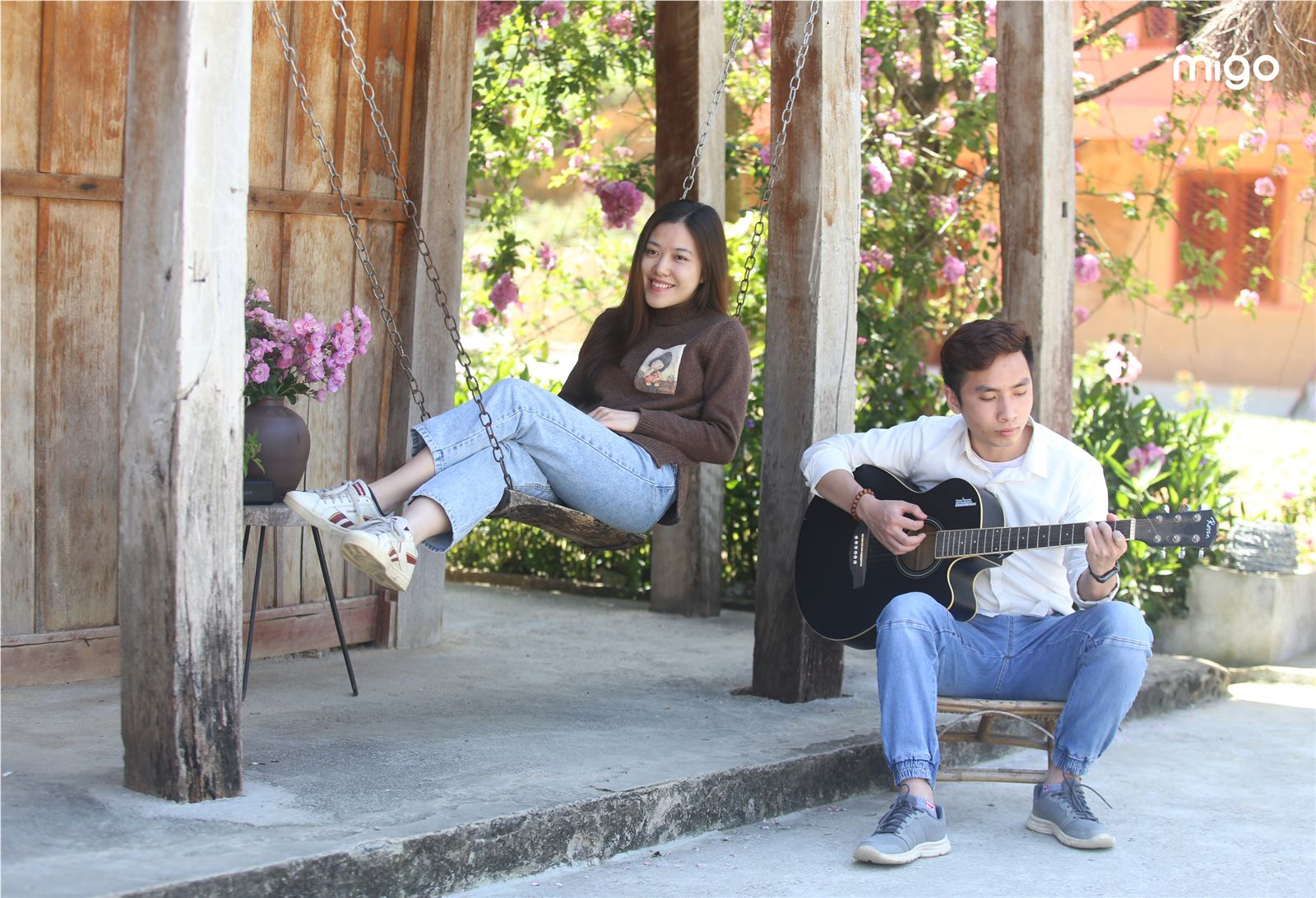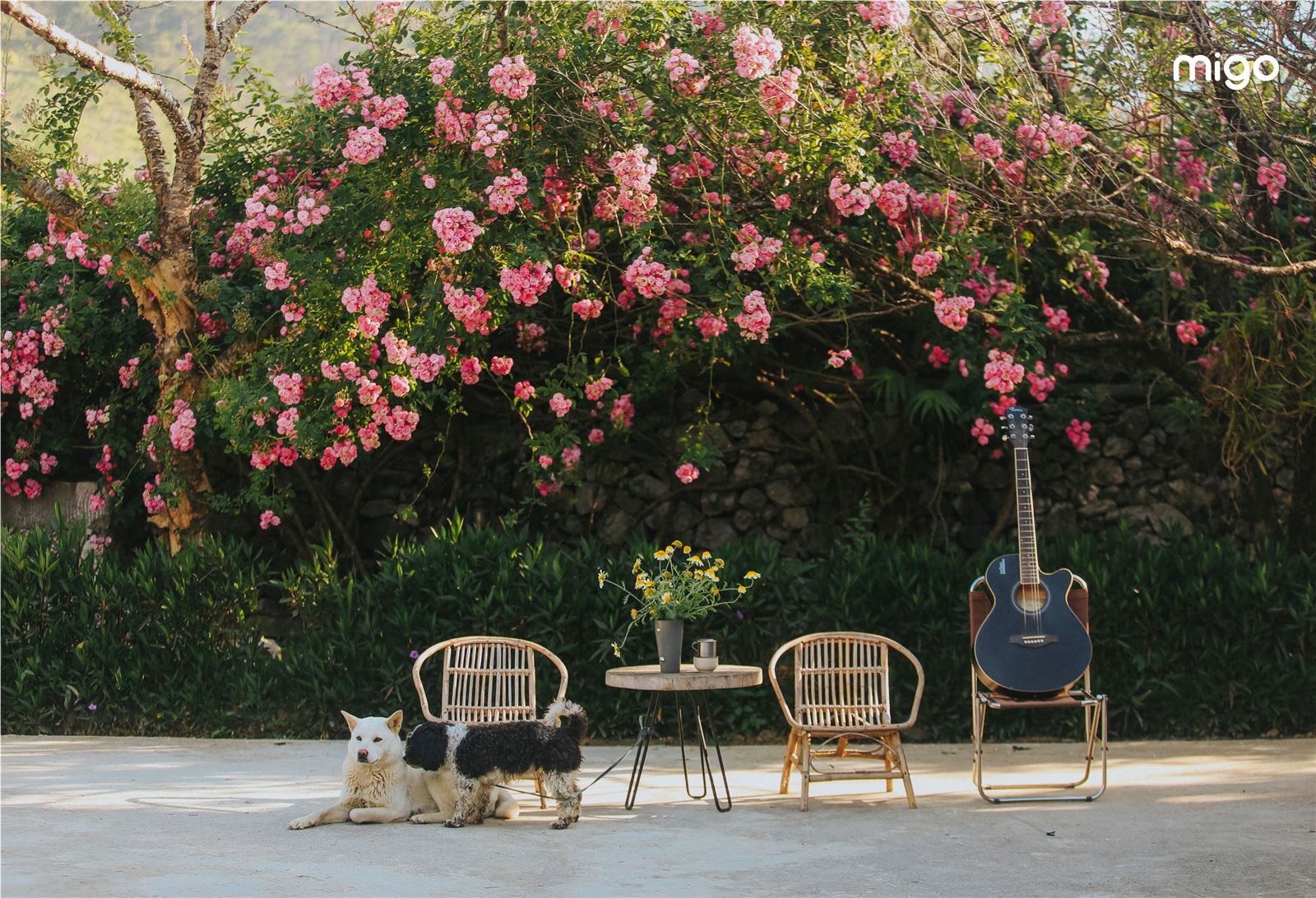 The Lo Lo stilt house is surrounded by a simple stone fence. On the fence, rosehip (climbing pink) mulch. Every 4th month, when spring turns to summer, the weather warms up, the rocky plateau begins to change into new clothes, among the young green leaves, glowing pink with flowers. Soft pink adorns the green background against a mossy gray background. Flowers drooping, swaying in the wind create a romantic courtyard corner. The fragrance of flowers wafts in the fragrant breeze. Here, you can drink a cup of tea, read a book, or just sit quietly looking out at the mountains in front of you and feel the peace in every little movement.
As the cultural activity house of the Lo Lo people in Meo Vac, this house is also a place where the locality organizes community cultural activities to serve tourists, contributing to the development of local tourism.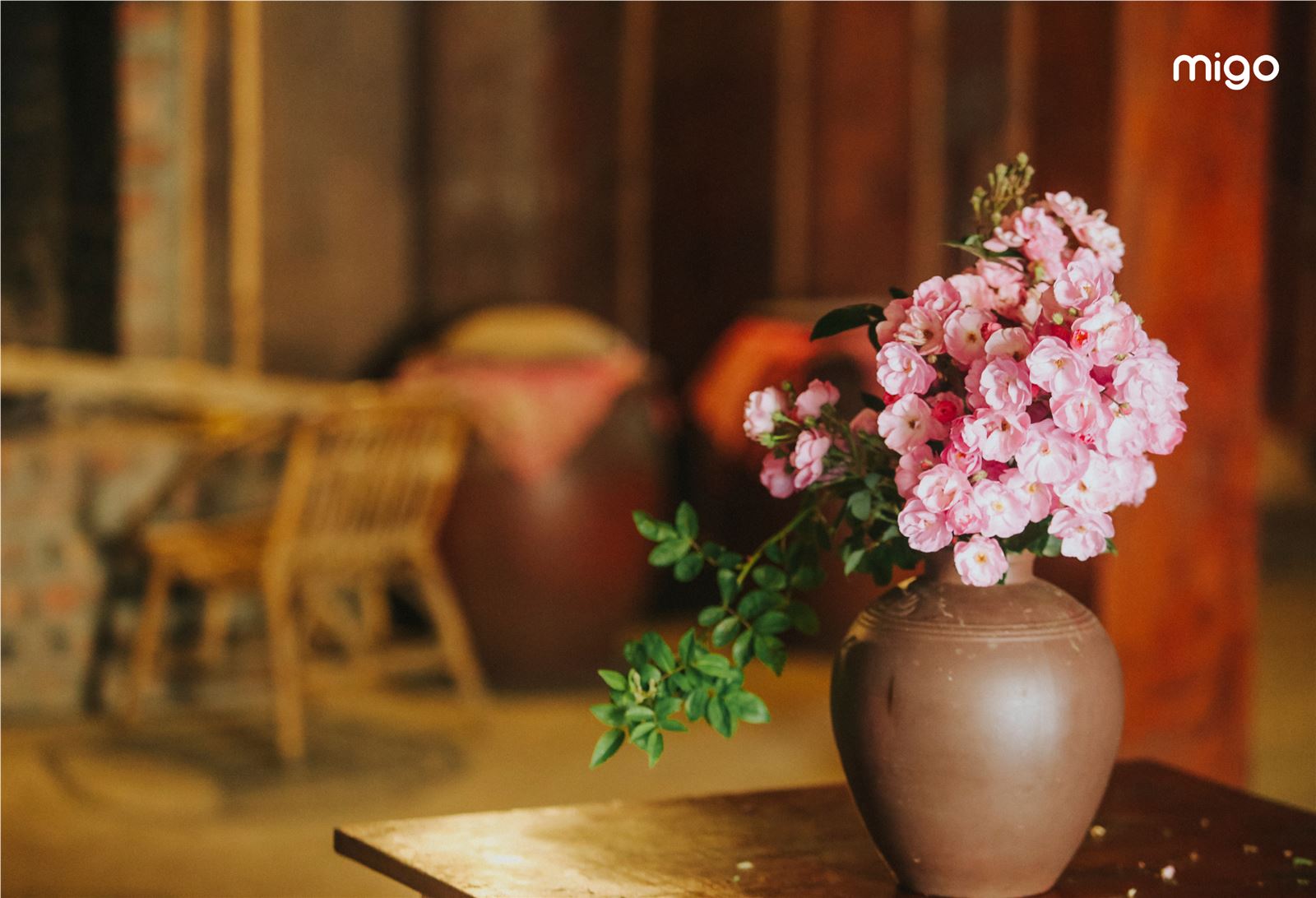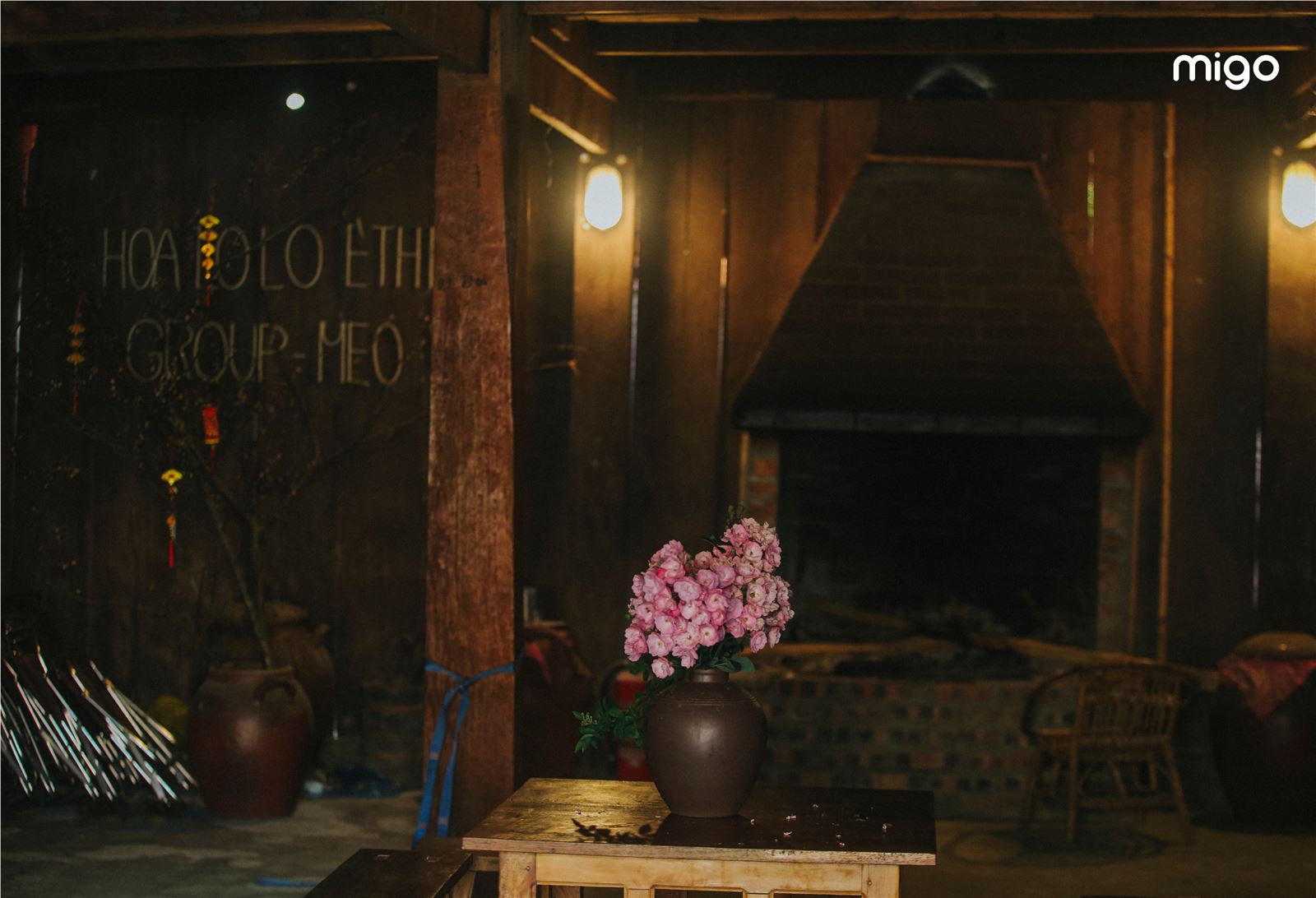 The stilt house has 2 floors. The 1st floor is a common living place, dining. The second floor is a rest area with about 20 community sleeping spaces. In the living room on the 1st floor, there is a large fire where strangers can meet and gather together. This is also the place to display Ha Giang pictures, products showing the customs of the Lo Lo people. The rear is the toilet and kitchen. The porch is a coffee area, enjoying tea. The house is carefully and meticulously cared for from the layout of items to the vases on the table.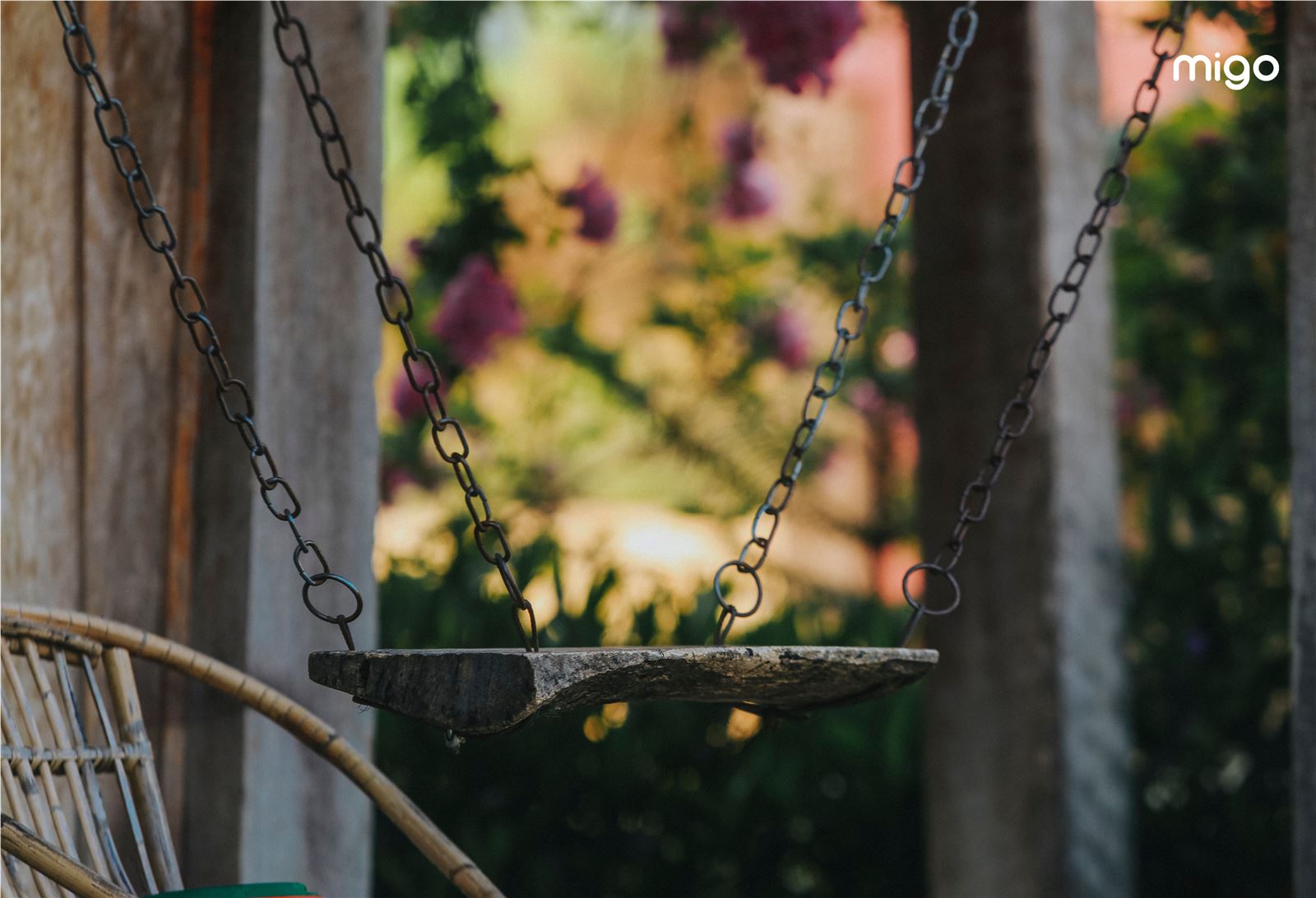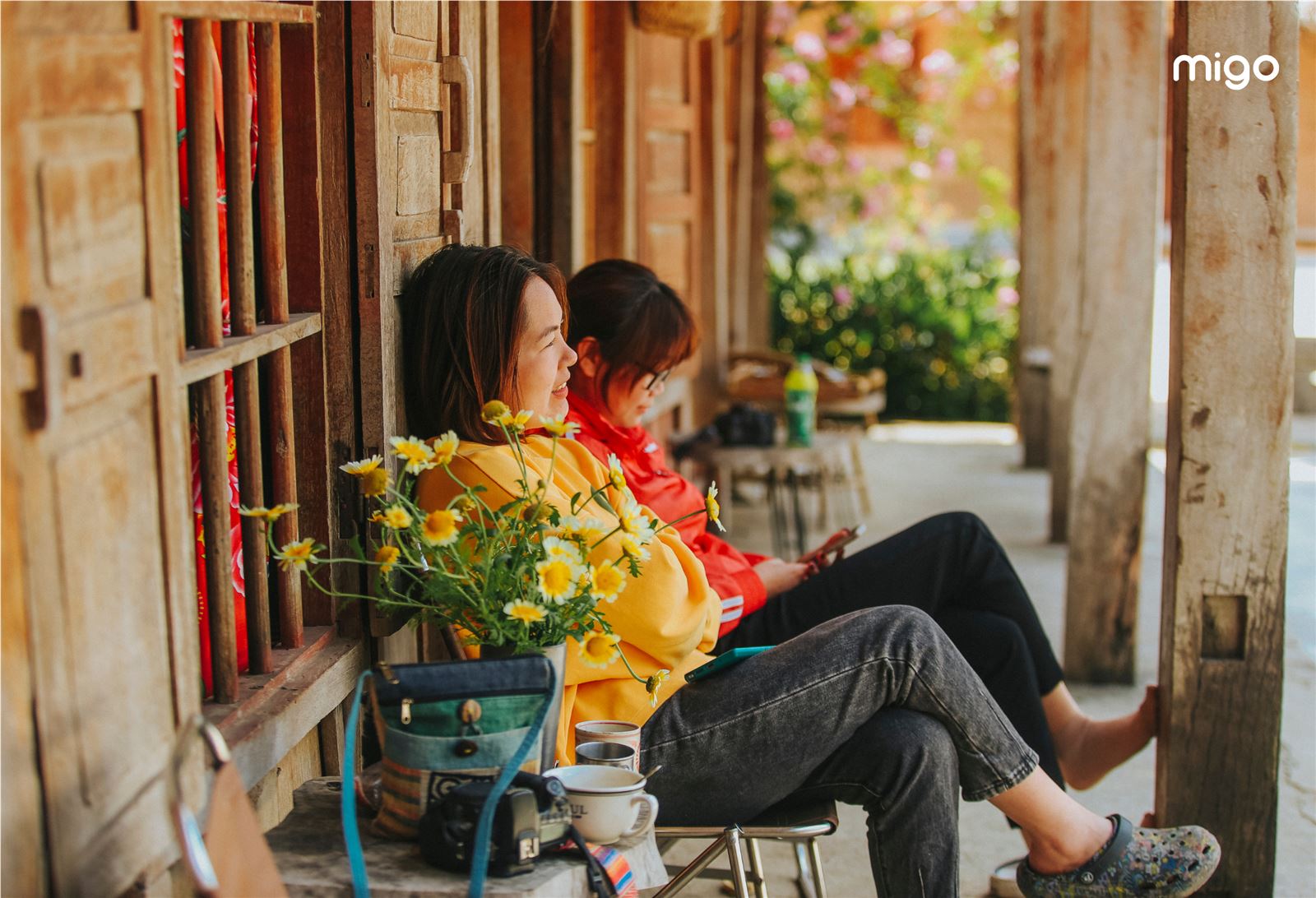 The large courtyard in front of Lo Lo's house is also a place where you can make barbecues, light fires, sing, watch the stars at night.
Lo Lo House does serve dinner, but you need to make a reservation in advance to ensure the host can prepare in time.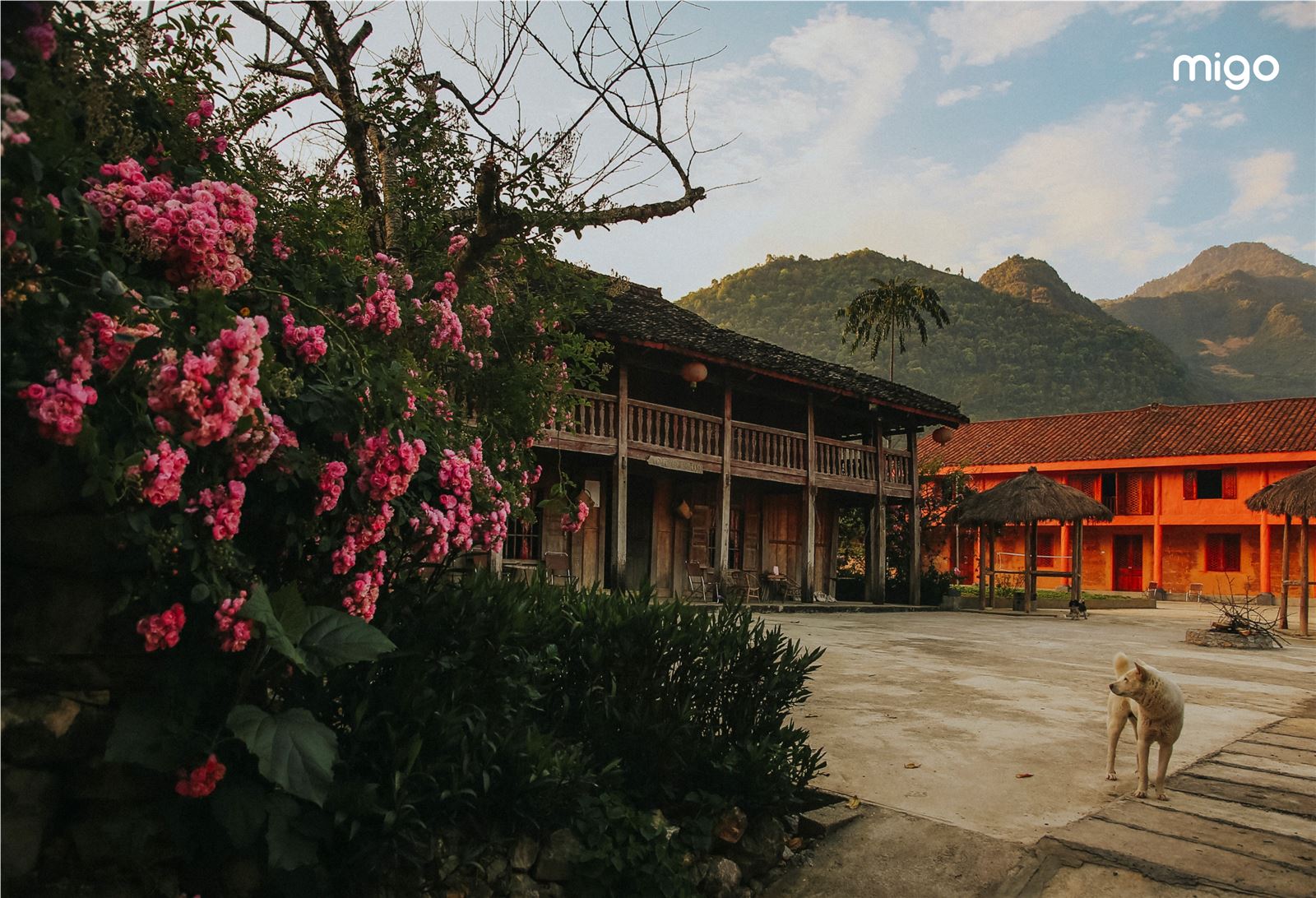 Article and photo: Le Phuong