Fansipan Peak
Conquering Fansipan in the winter can be said to be a great challenge for young people who love climbing and experiencing. The climbing path is very difficult and somewhat dangerous in winter. But in return, you will be able to admire the irresistible scenery on the "roof of Indochina". The ancient temple roofs and the statue of A Di Da buddha are blurred in the clouds, making Fansipan more mysterious.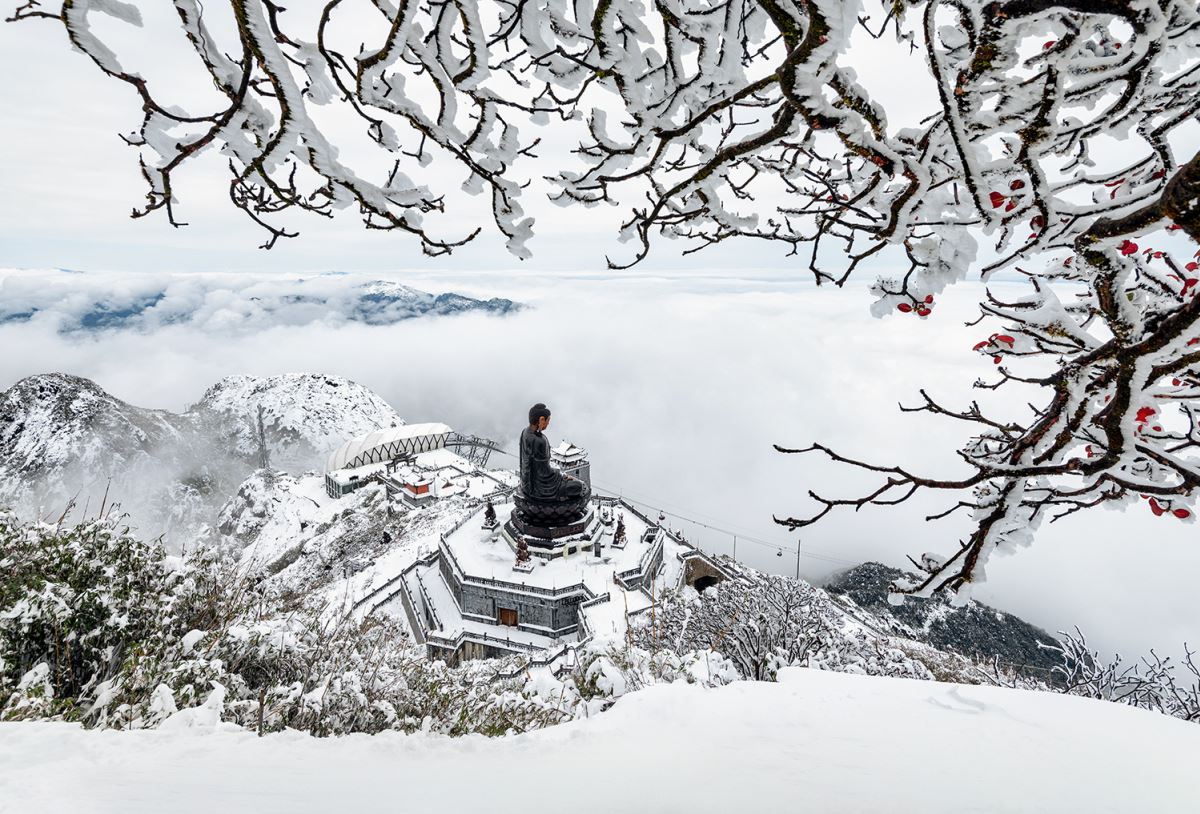 Photo: VnExpress
Sa Pa Stone Church
The stone church is located right in the center of Sa Pa town, in front of Ham Dragon Mountain. Amid the fog, the mossy ancient look of Sapa stone church becomes more and more quiet. Therefore, anyone who goes to Sapa can not miss this place, to fully feel a romantic but also mysterious scene of an ancient architecture.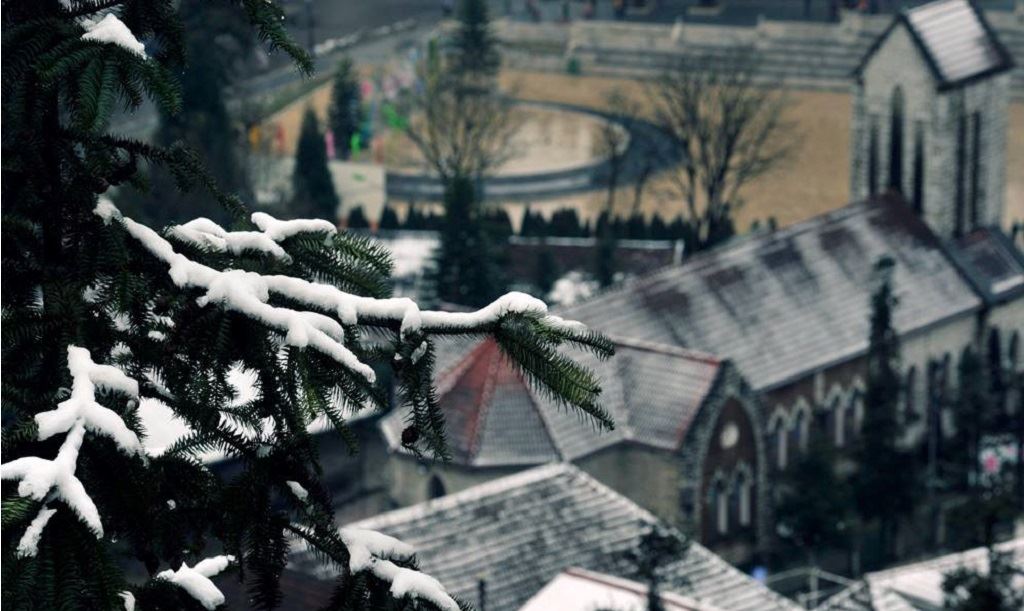 Photo by vivu.net
Dragon Jaw Mountain
The weather at the top of the Dragon's Jaws is extremely cold. East, the top of the Dragon's Jaws seems to be hidden as it is in the mist. Climbing to the top, breathing into the cold air of the earth, zooming out to see the whole Sapa hidden below, you will feel like you are lost in the sky.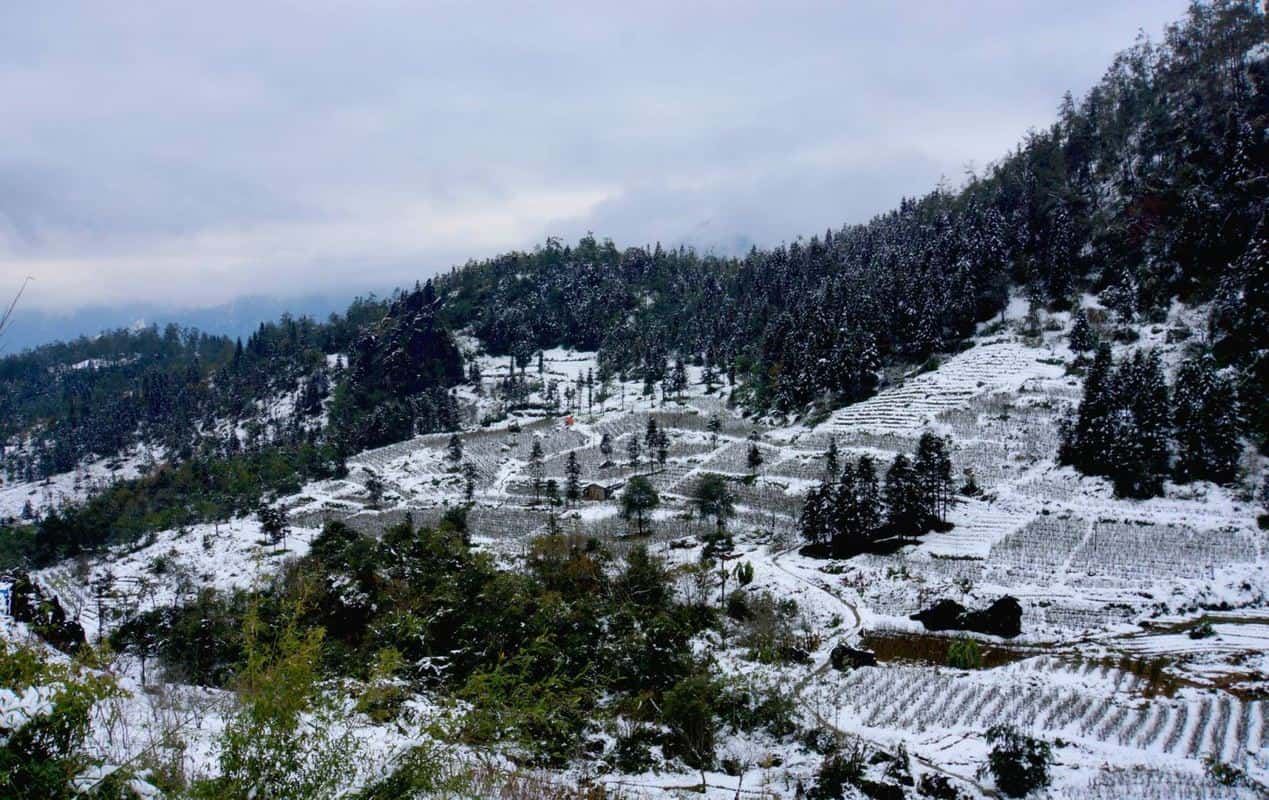 Photo: Internet
Muong Hoa Valley
When Sapa entered winter, Muong Hoa valley was no longer green terraced fields when summer came or yellow when autumn came. Instead, it's a white shirt. Here, you can implement fun activities of the group, of the family such as throwing snow, molding snowmen,...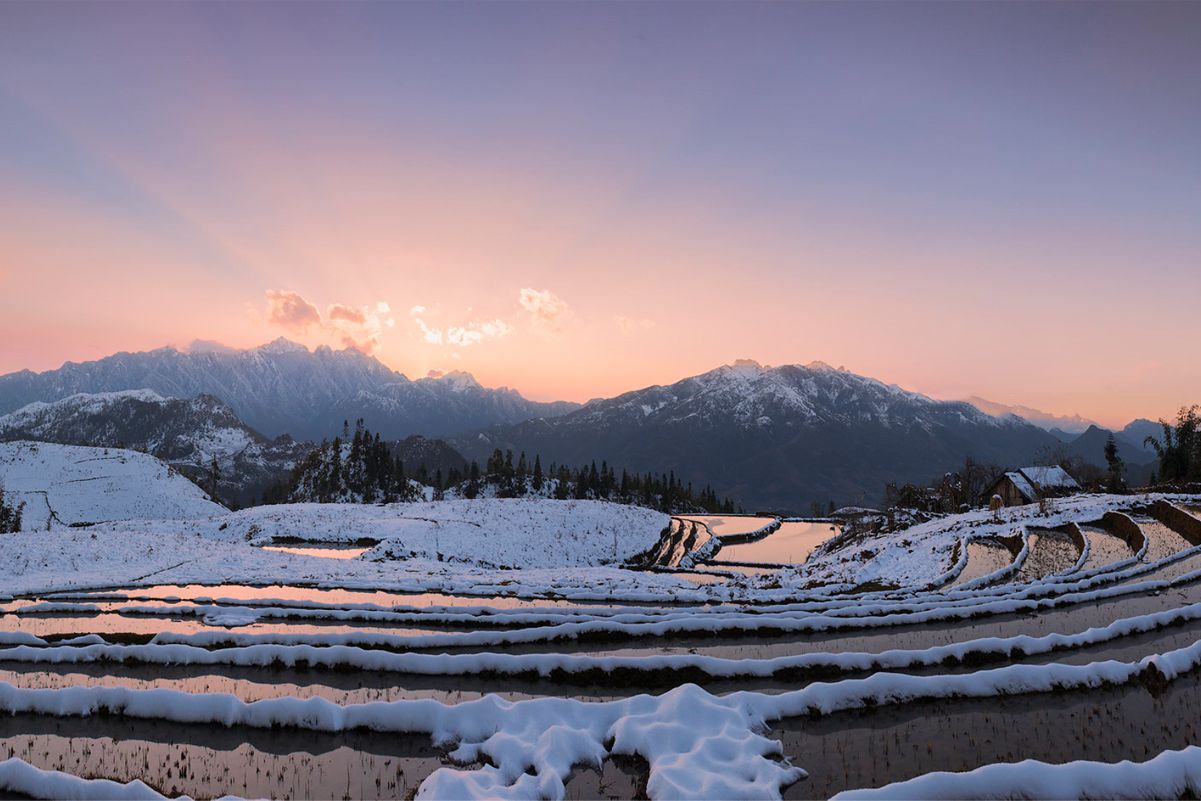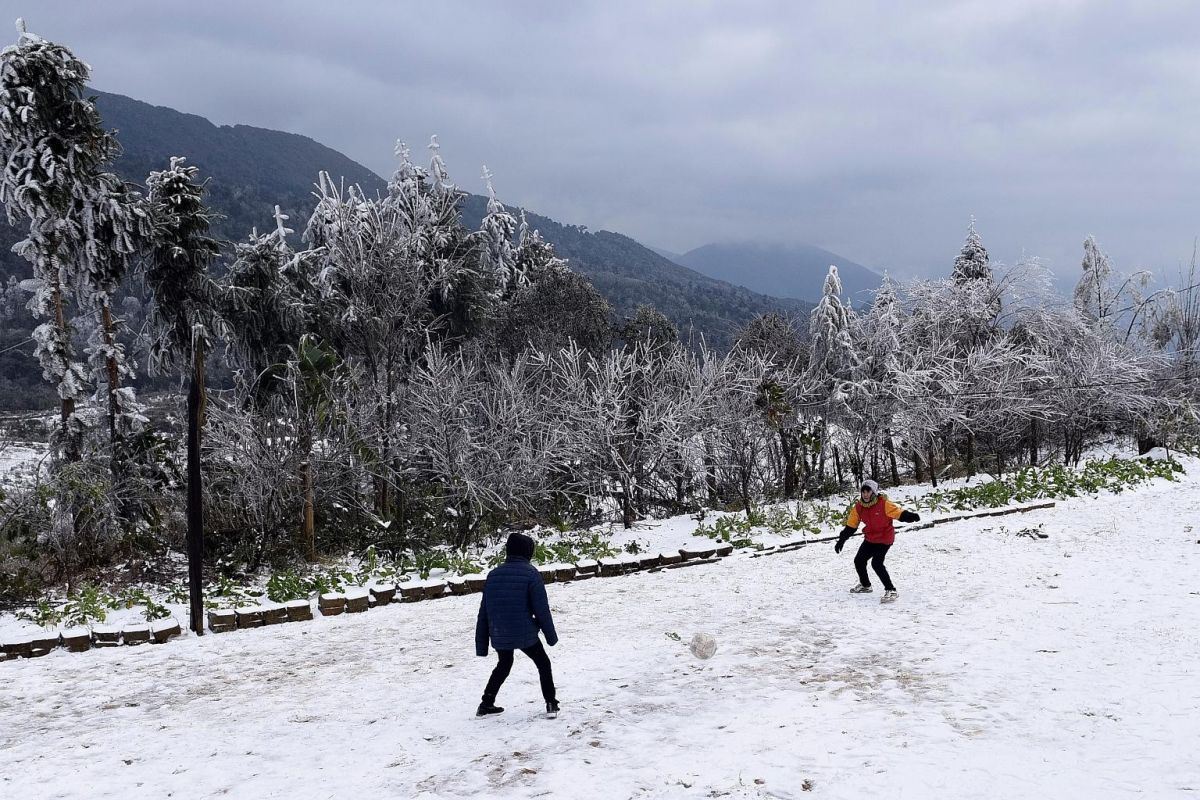 Photo by Shutterstock
YÝ white snow season
YÝ is an upland commune in Bat Xat district, about 80 km from Lao Cai. The distance from Sa Pa to YÝ is 70 km long, although it is a bit difficult to go, but it is a beautiful road that attracts anyone to explore.
In winter, this place often appears beautiful sea of clouds and snow covered with white snow, attracting many visitors to visit. Hidden in the clouds are unique earthen narrative houses. Unlike the usual stilt houses of ethnic people in the highlands, the typical reporting houses of the Ha Hai people are located right on the ground, the walls are made from clay, 40-45 cm thick, 4-5m high with two outer and inner rings, the short sloping roof is roofed with crooked grass but very firm.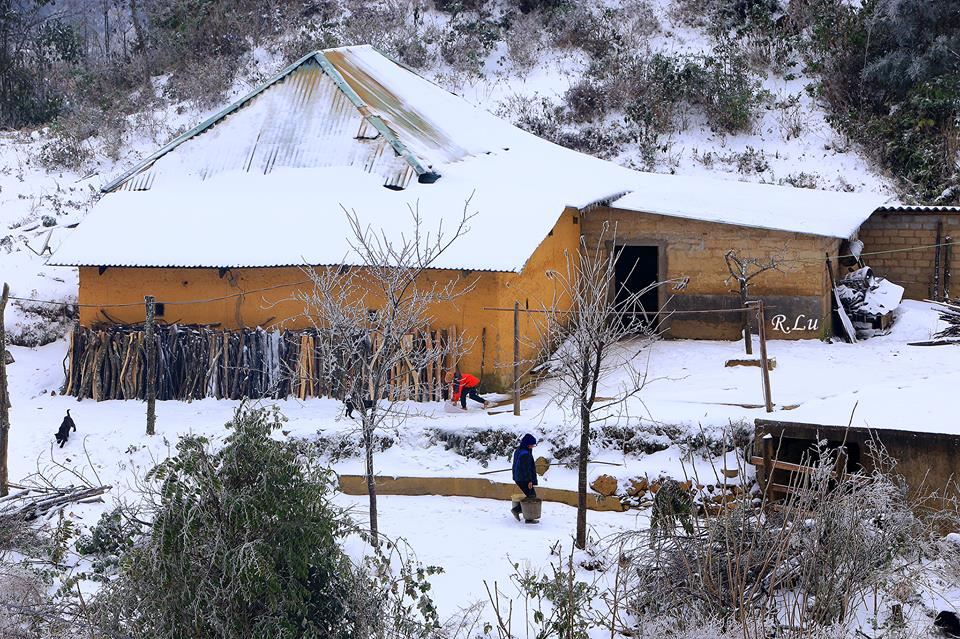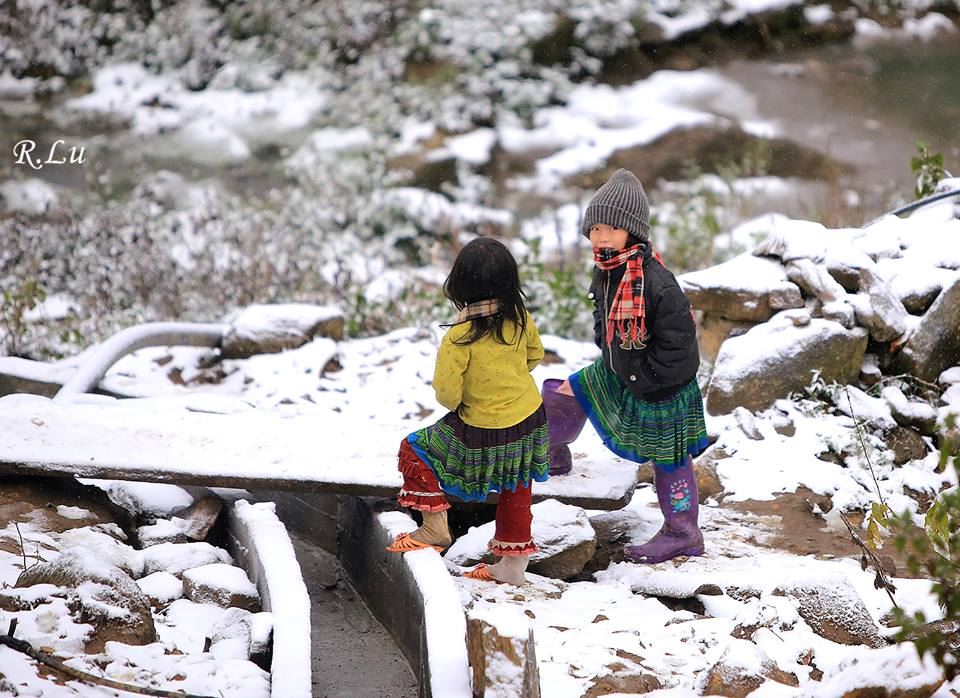 Photo by R.Lu
Writer: Jennie