From a distance, everyone mistakenly thinks that this is a level 4 house nestled in the middle of a farmer's ripe rice field. However, when approaching and setting foot inside, everyone must be overwhelmed by the comfort and luxury of this place.
Homestay is Oryza Villa located in Cam Son ward, only about 10 minutes by motorbike from the center of the old town. The most outstanding feature of this place is the vast space of the whole golden ripe rice field. In particular, in front of the living room is also designed an "infinity" swimming pool - a great place to both enjoy the cool water and watch the peaceful countryside surroundings. Those lucky enough to have the ability to grow crops can take care of the garden of the villa. Others can go into the kitchen on their own, go on long bike rides, take part in beach fun venues and explore Hoi An's ancient town.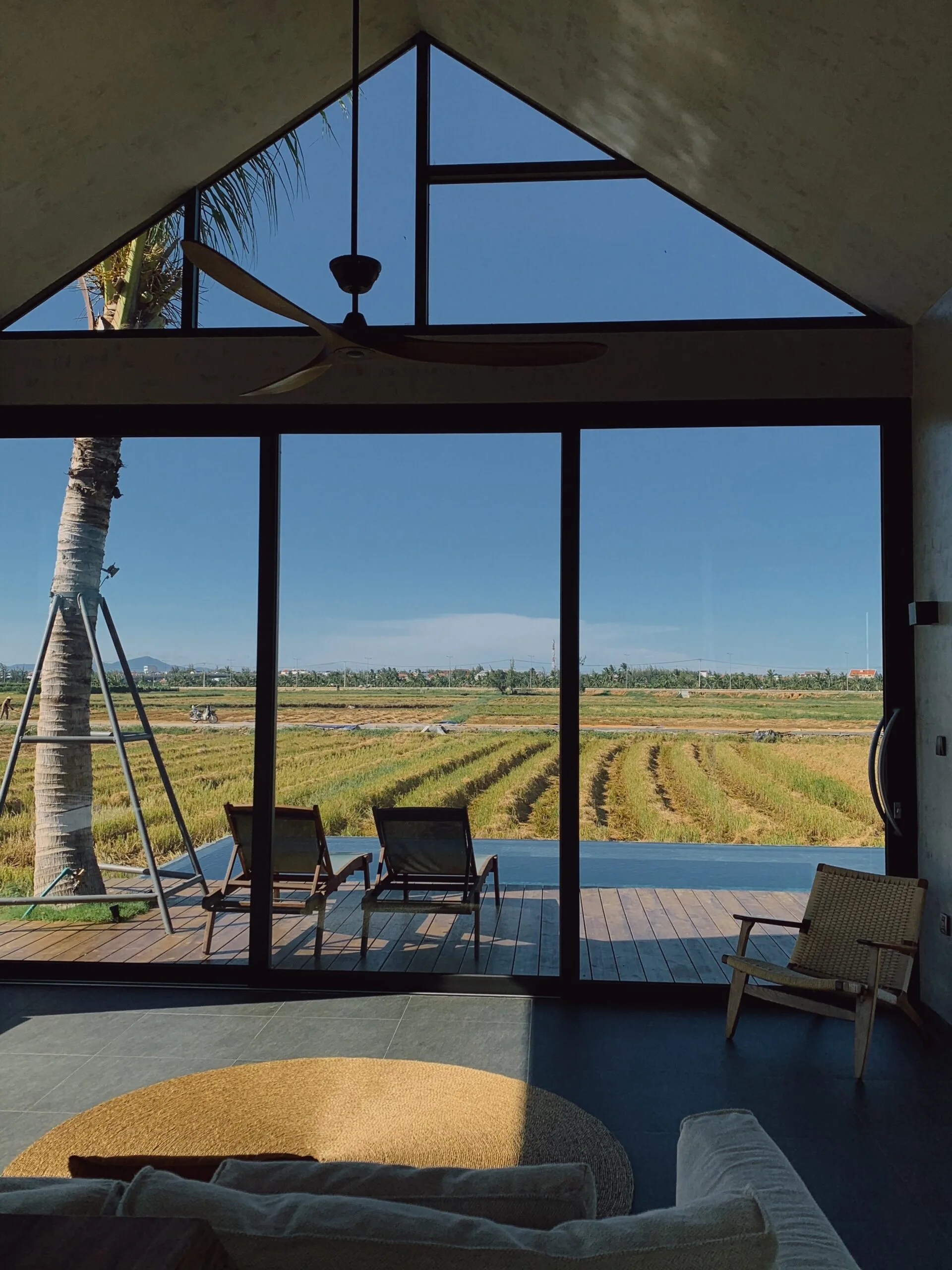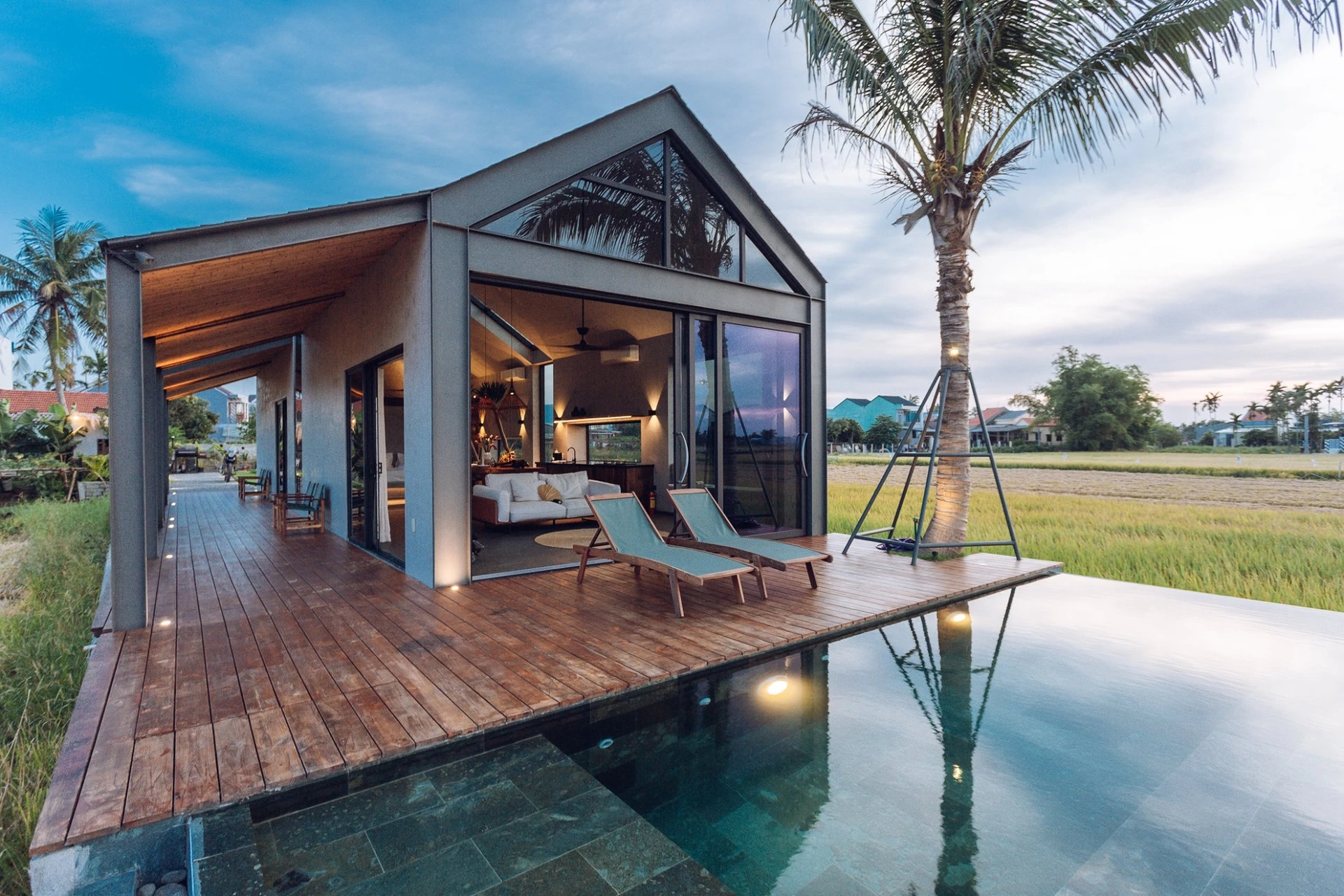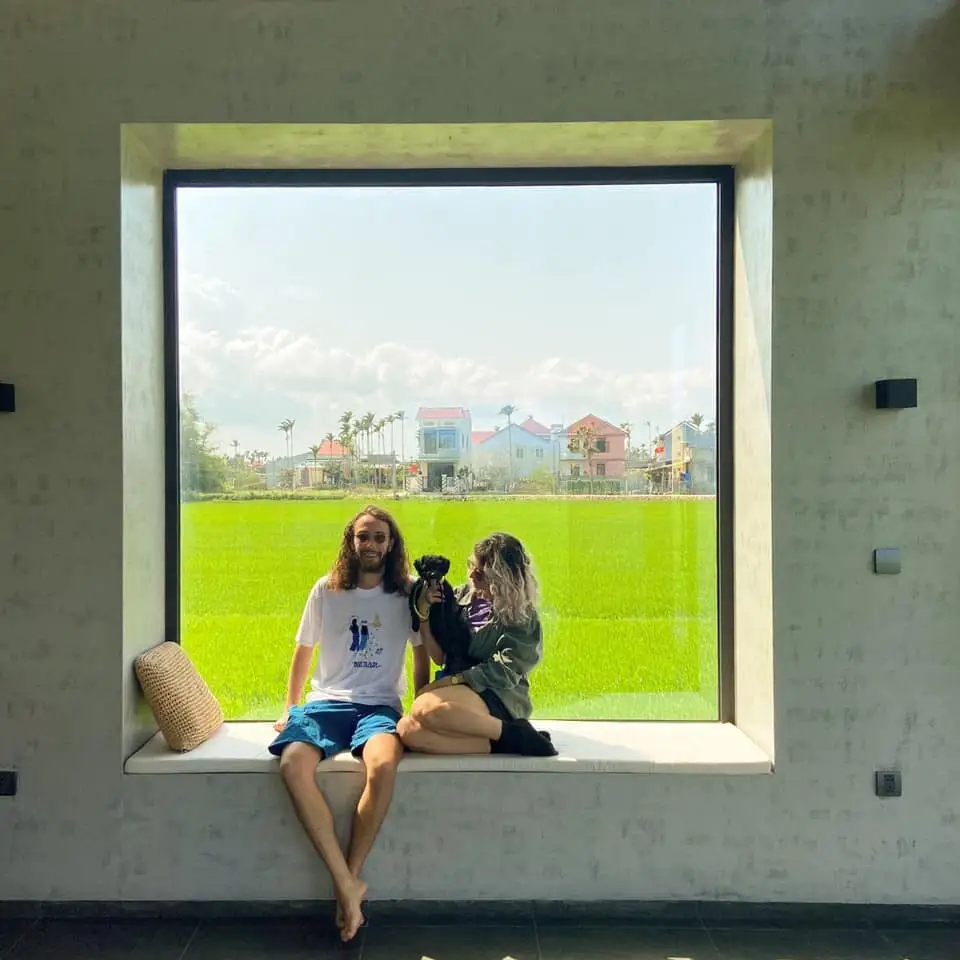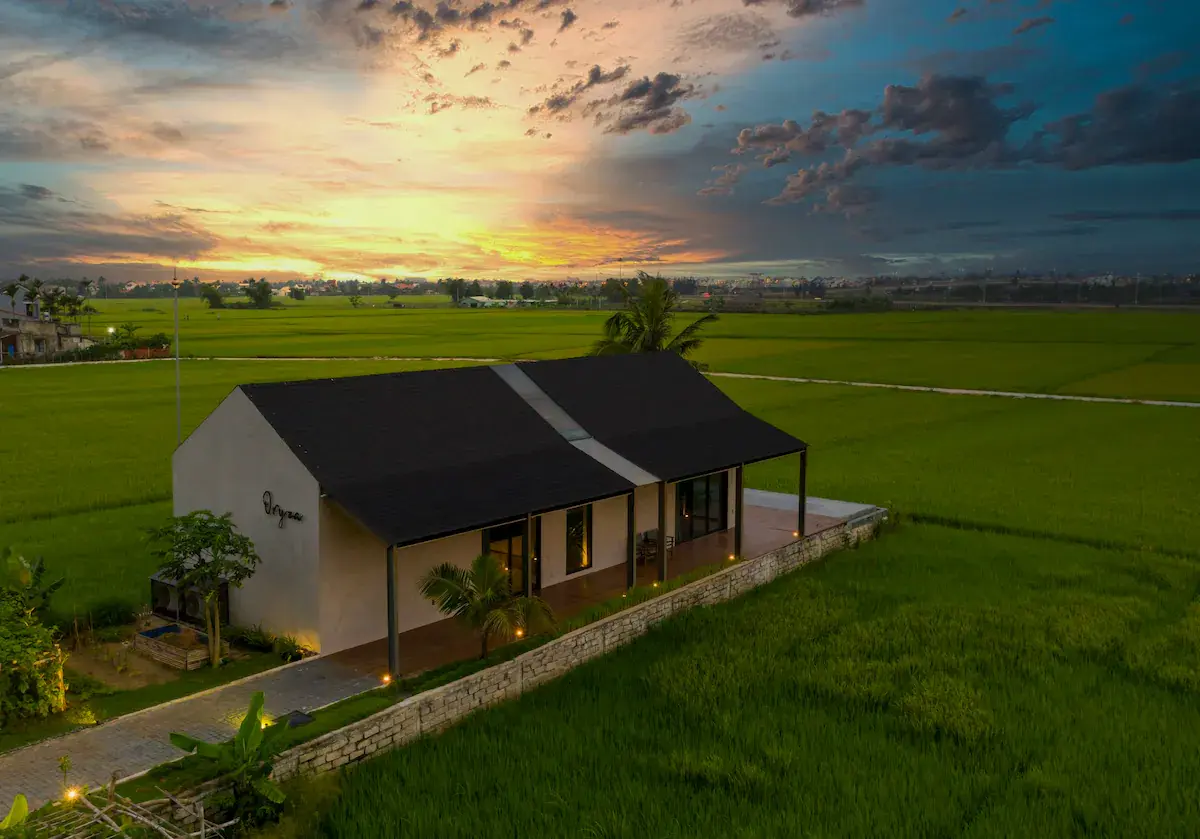 Inside the small house is the purposeful connection of functional areas: The living room near the pool, the dining corner is located right next to the cooking area. In addition, the bedroom space is completely separated but still connected to the outside landscape. In particular, around the house is also built a covered veranda so that people can walk and enjoy the view.
The infinity pool overlooking the rice fields is the unique feature of Oryza. The open space, high ceilings and inner garden will make you feel the vast space. The double-sized glass windows give the house a country feel. The furniture only uses local materials so that the guests can feel the uniqueness and difference.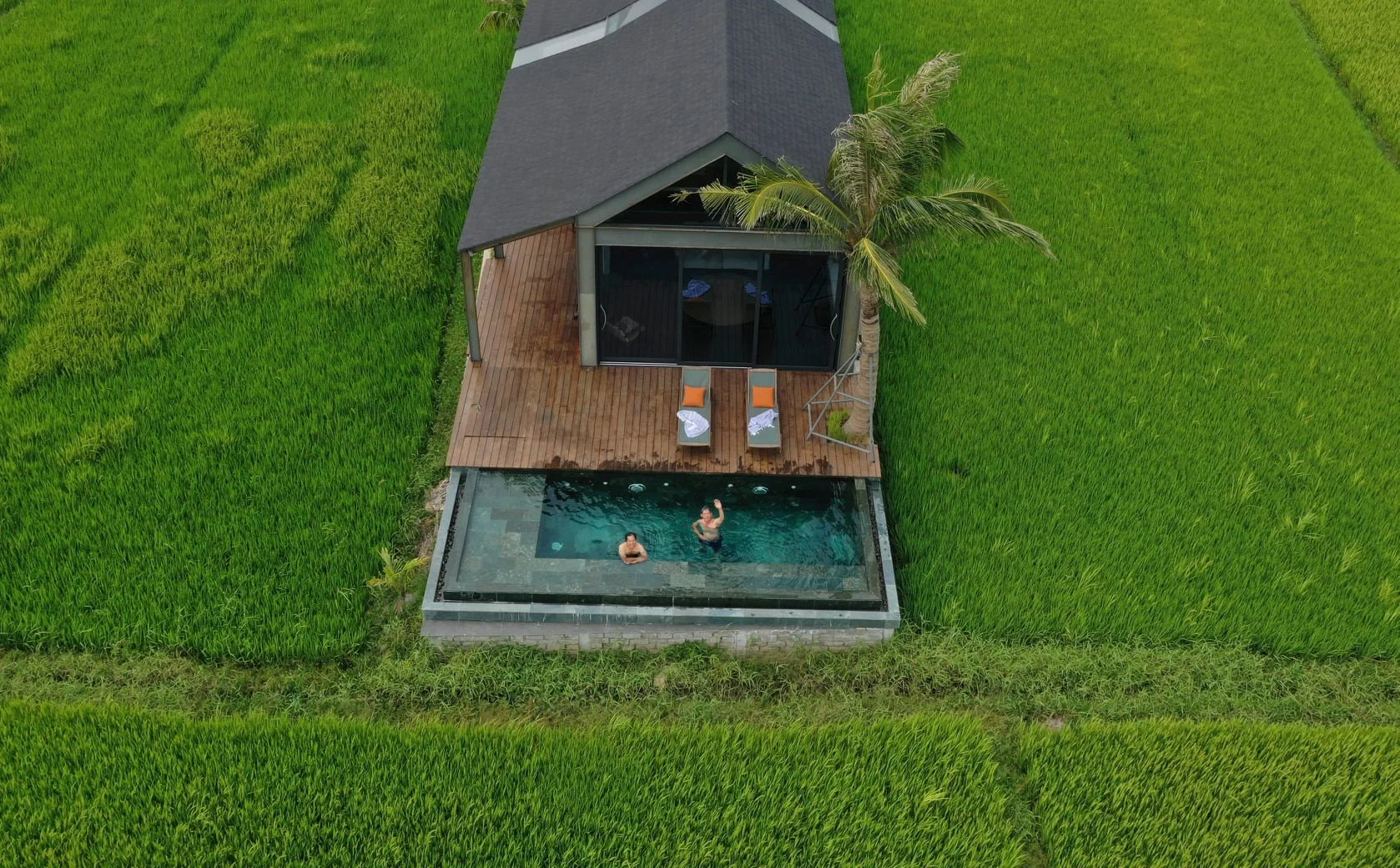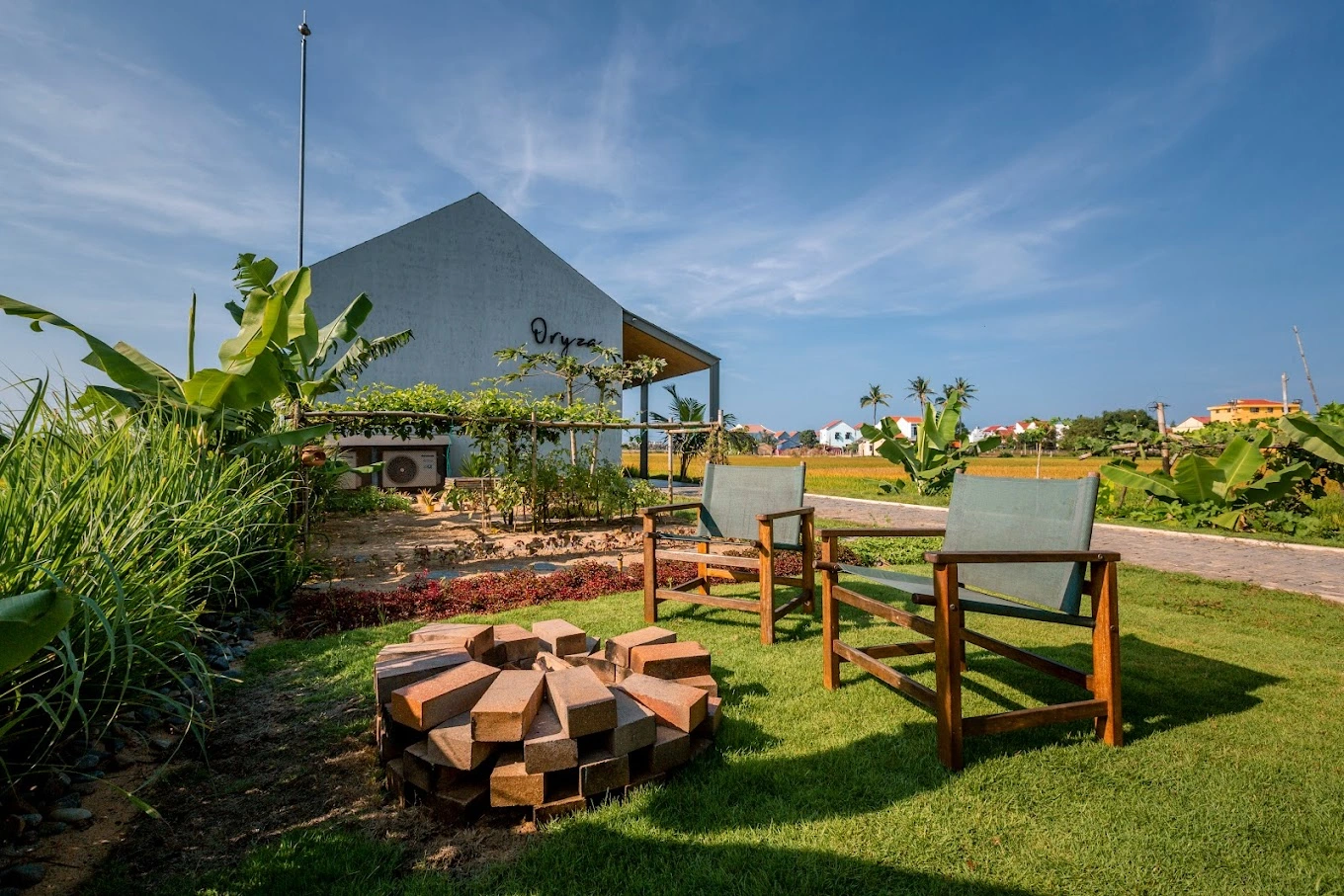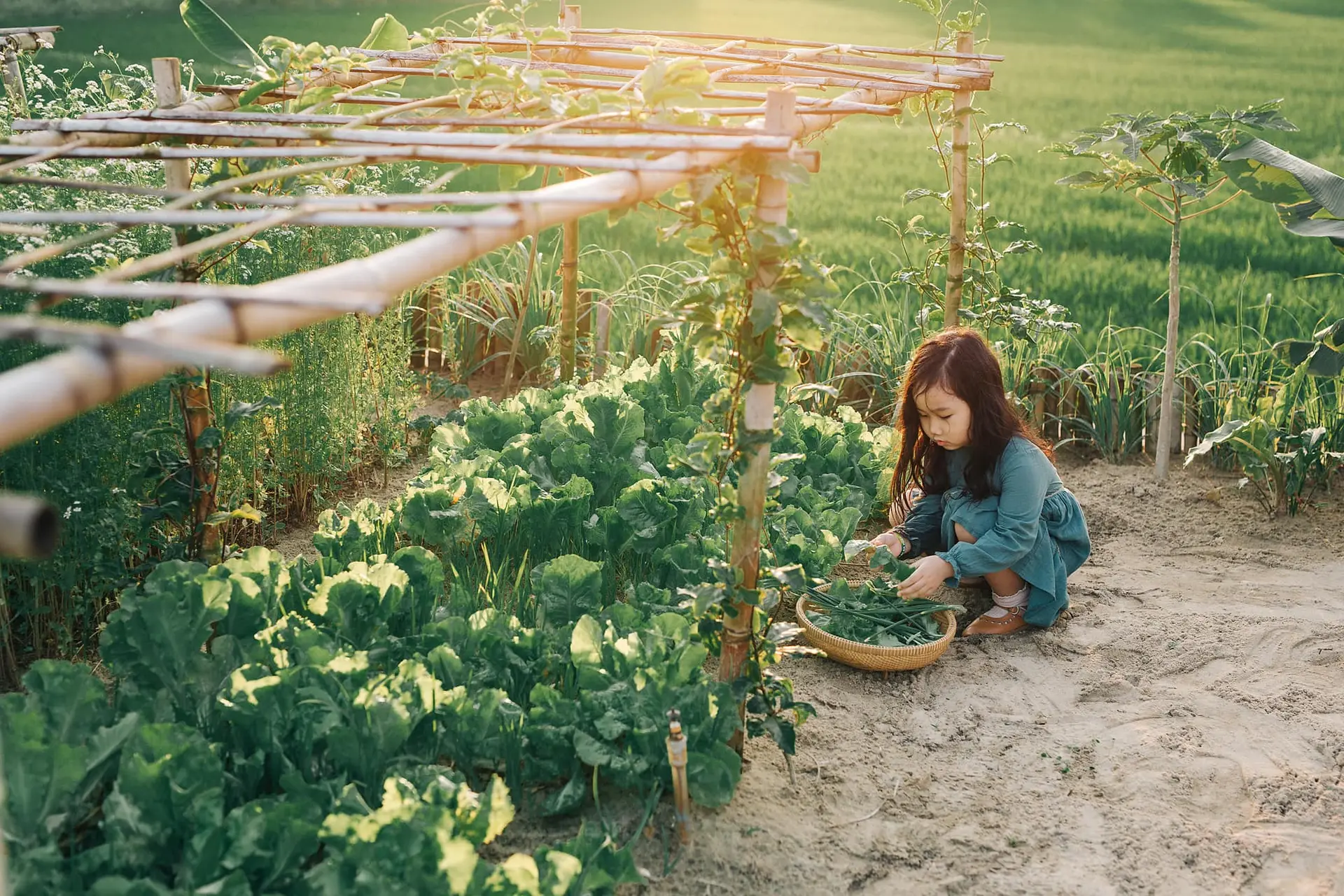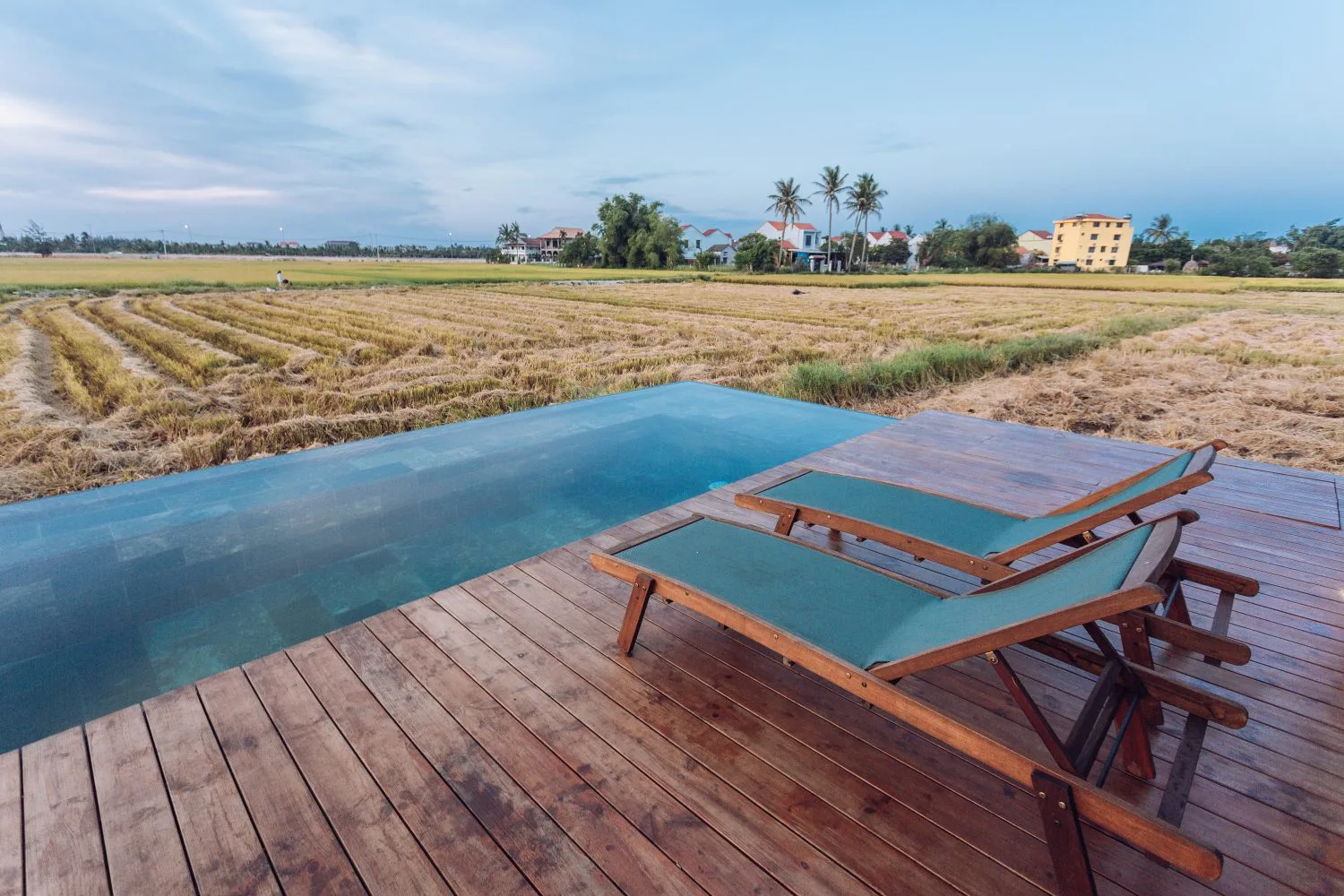 Oryza Villa is for tourists who want to experience privacy, tranquility with life closer to nature, countryside. All activities in the homestay will be directly connected to Hoi An: there is a vegetable garden, buying fresh food from the country market and watching the rice field straight to the stork.
Oryza can accommodate 2 people, so it is suitable for couples or families with small babies. During the day, you can pick up guests or friends, inform the owner in advance.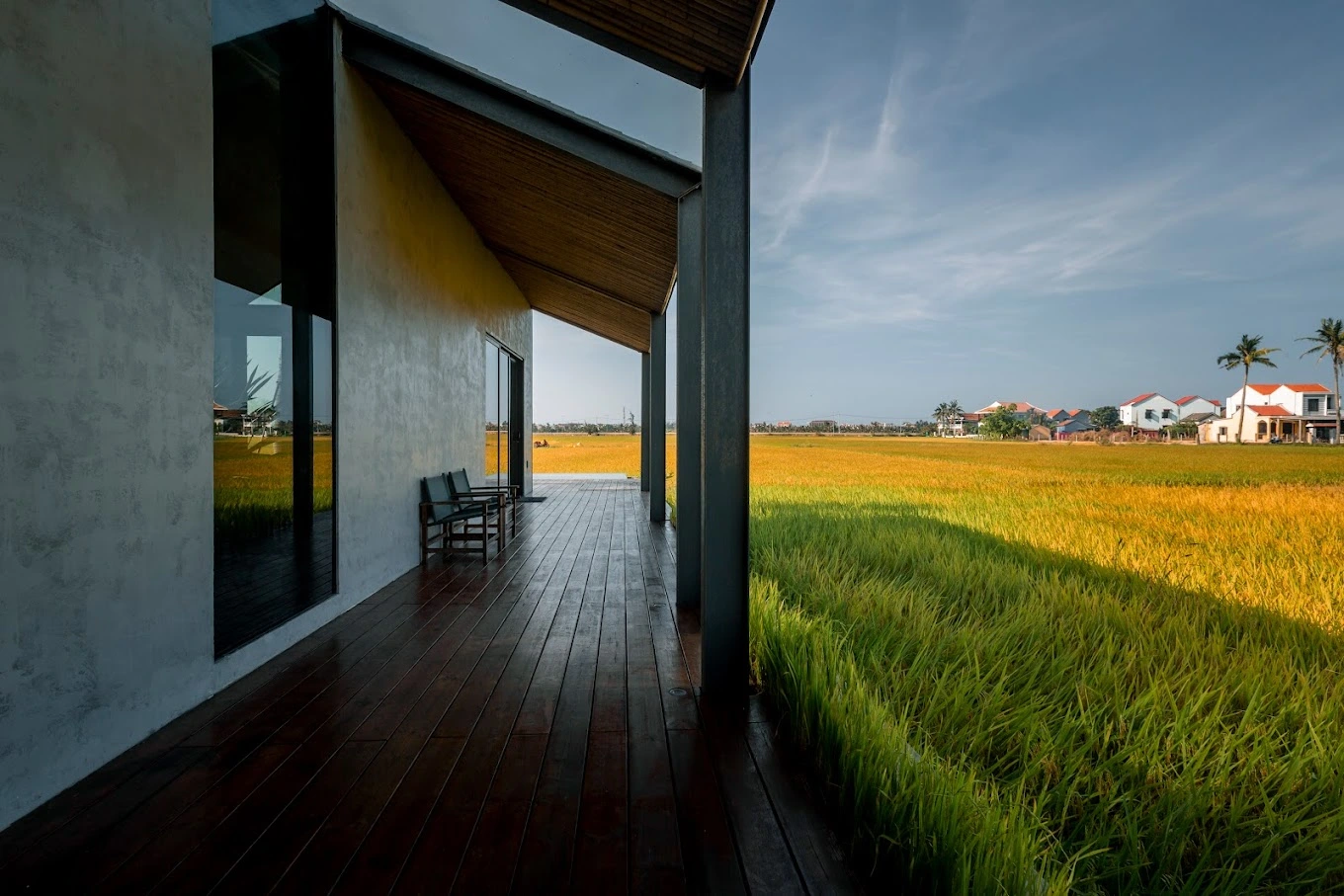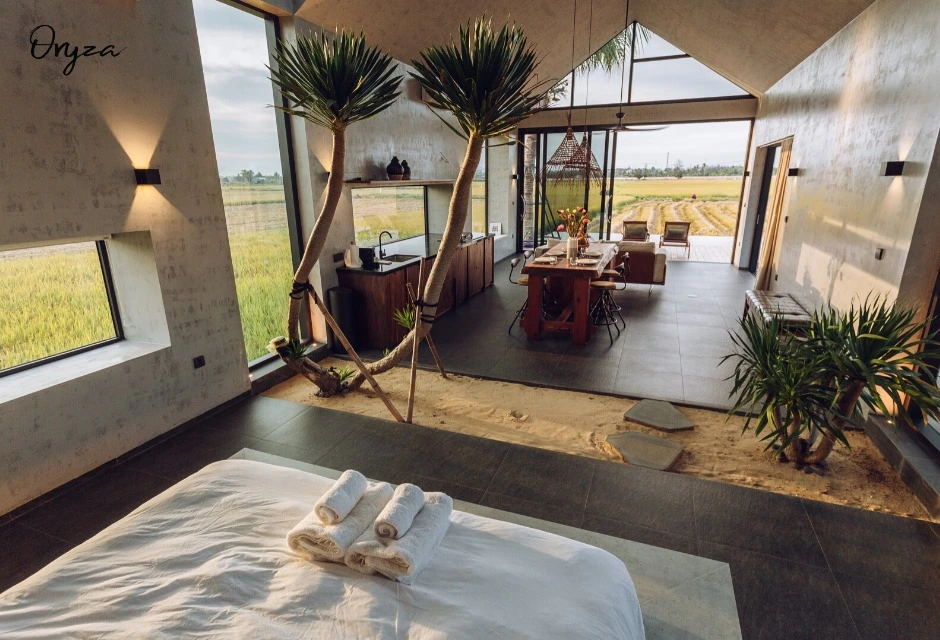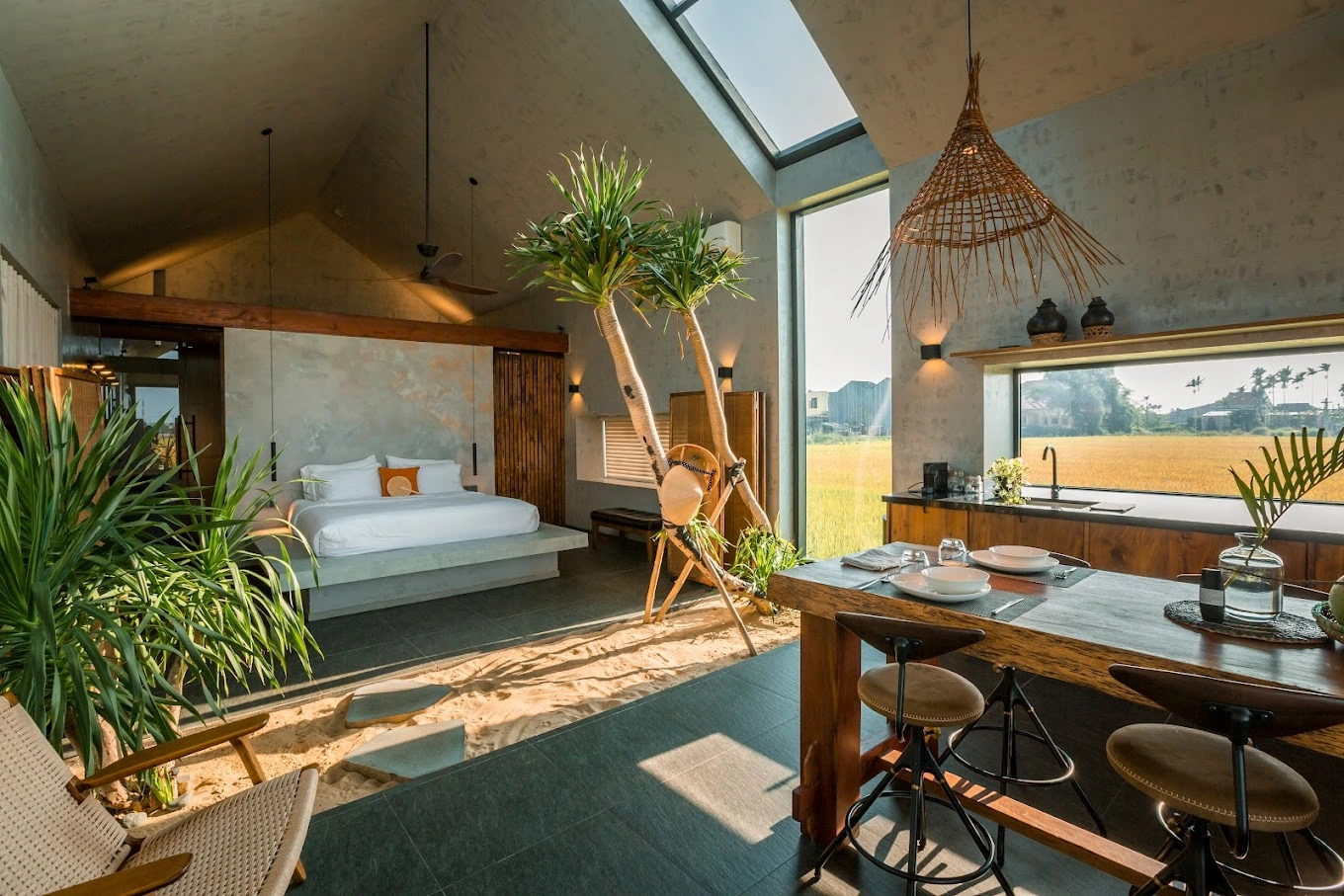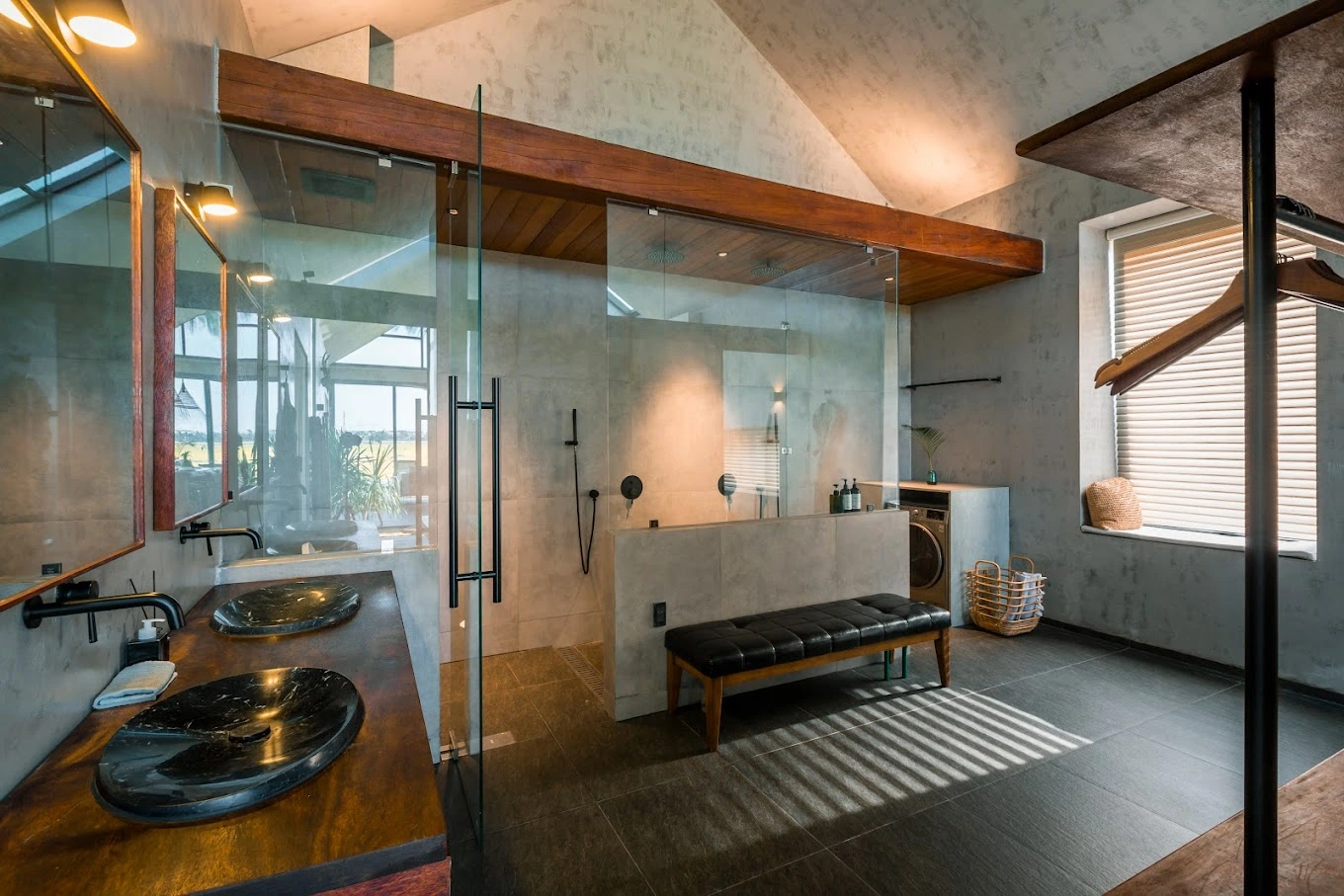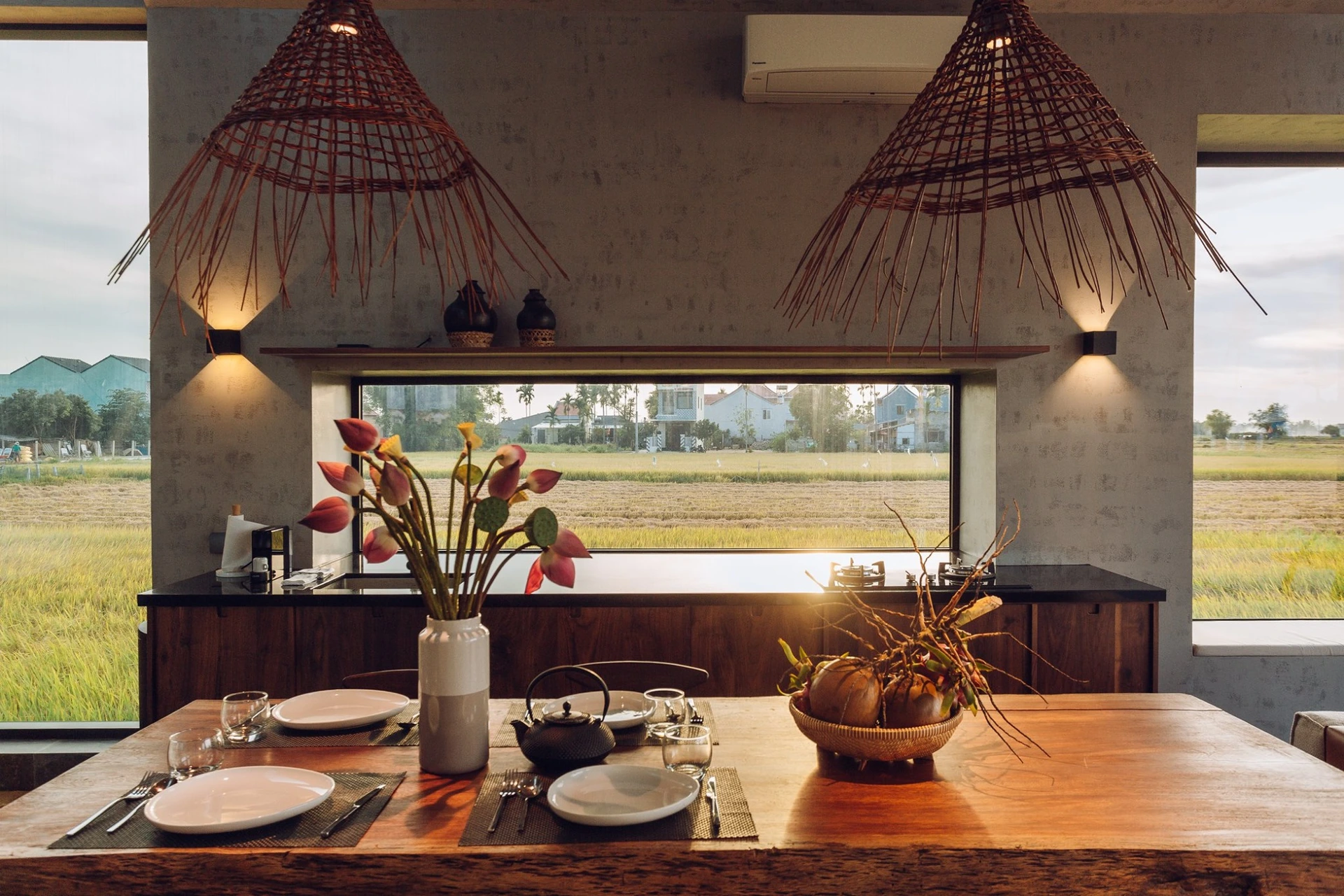 A night in Oryza ranges from 3.500.000 – 5.000.000 vnd, the price is not cheap but really worth it. Life in the countryside has always had an intangible appeal. The lightness, peace and simplicity here are pure beauties that are hard to find anywhere in the prosperous city. There, we will immerse ourselves in nature, enjoy the peace, and just like that.
Address: 147/49 Nguyen Trai, Cam Son Ward, Hoi An City.
Phone: 090 289 51 95
Website: https://oryzavilla.com/https://www.facebook.com/OryzaVillaHoiAn
Source: General