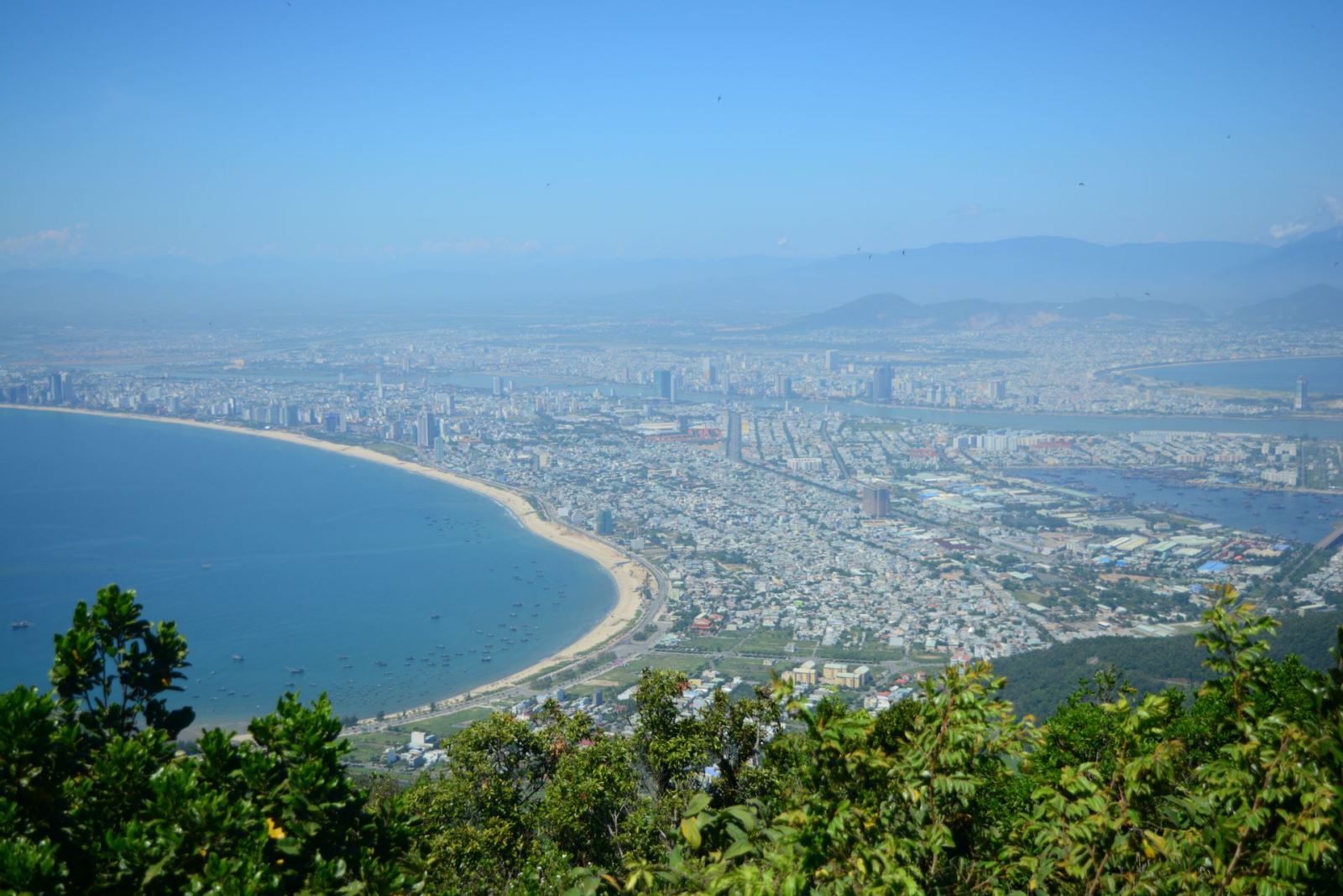 Stay and transportation
Many resorts and hotels in Da Nang have discounted more than 50% of room rates and services to attract tourists. In particular, Furama Villas Danang (Vo Nguyen Giap, Ngu Hanh Son district) has room rates from 6 million VND, Park Regis Cocobay Danang (Truong Sa, Ngu Hanh Son district) has room rates from 1,800,000 VND, Sala Danang Beach Hotel (Lam Hoang, Son Tra district) has room rates from 726,000 VND, Sanouva Danang Hotel (Phan Chau Trinh, Hai Chau district) has room rates from 690,000 VND...
From Ho Chi Minh City In HCMC, visitors can come to Da Nang by air (ticket price 1-1.2 million VND), or take Phuong Trang bus with fees from 355,000 VND / ticket. Meanwhile, air tickets from Hanoi to Da Nang currently cost 800,000-1 million VND, while buses cost from 365,000 / ticket.
Multi-coloured painting
Da Nang is blessed with beautiful landscapes.
The highlight of which is My Khe beach - Da Nang, with fine white sand, gentle crashing waves and straight coconut trees. Thanks to that, My Khe was selected by Forbes magazine in the list of "6 most charming beaches on the planet" in 2005. Da Nang also owns many famous beaches such as Non Nuoc, Bac My An, Tien Sa...
Son Tra Peninsula is the precious jewel of the city on the Han River.
About 10 km from the city center, this land not only well preserves the primeval forest, but also gives visitors many interesting experiences, including: walking around the winding road, winding along the mountain slopes; enjoy the panoramic view of Danang on the top of the Chessboard, get lost in the tranquil space of Son Tra Tinh Vien; visit Linh Ung Pagoda, Bai Buddha...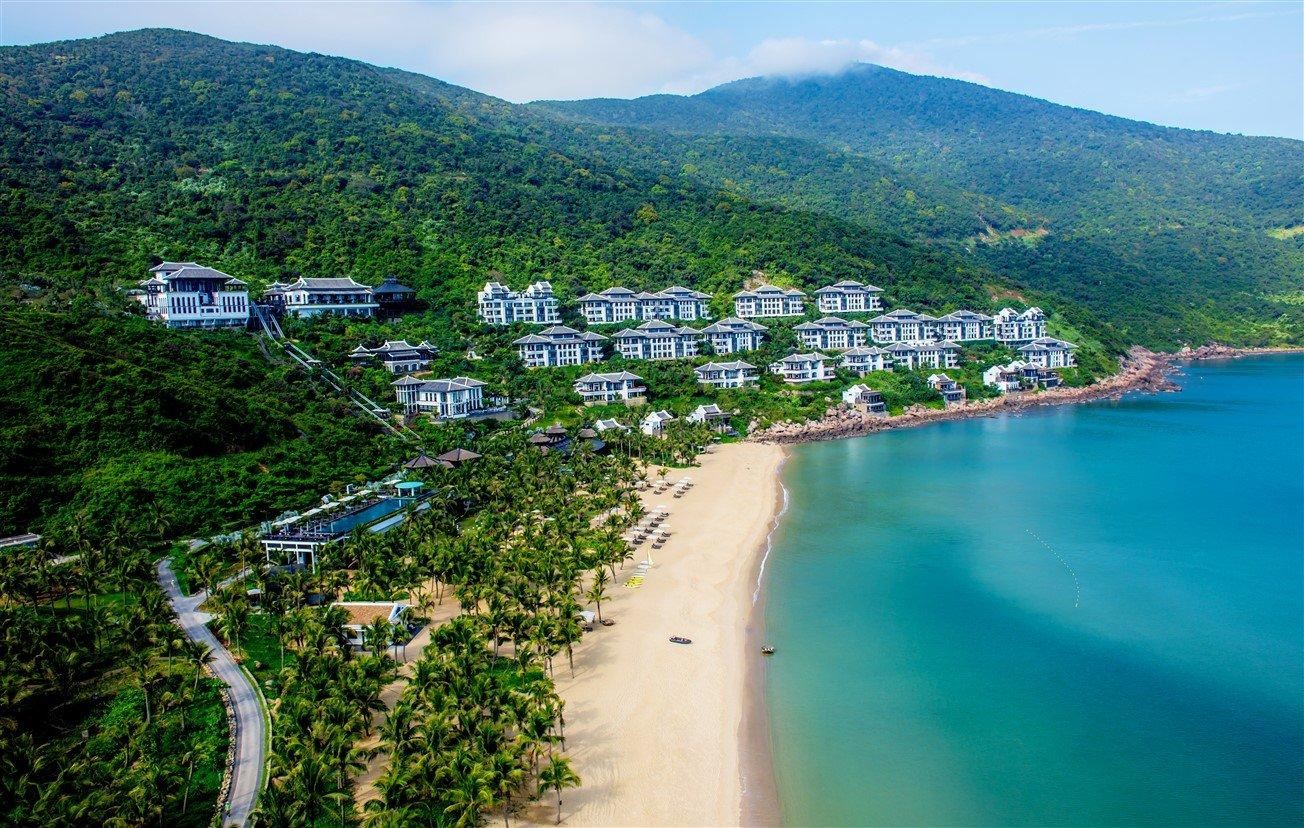 The city on the Han River, Da Nang's nickname comes from the beautiful beauty of the river stretching across the heart of the city like a silk strip. In the past, tourists often knew the rotary bridge connecting the two banks of the Han River as the pride of Da Nang. But now, that "silk strip" has been dotted with many works with unique designs such as Thuan Phuoc Bridge (the longest hammock rope suspension bridge in Vietnam), Dragon Bridge, Tran Thi Ly Bridge, Tien Son Bridge...
Besides Dragon Bridge, Ba Na Hills gradually became a symbol for the new era of prosperity of Da Nang. The ticket price of this place for adults is 750,000 VND (850,000 VND if eating buffet), with children (1-1.4 m high) is 600,000 VND. The tourist area is about 25 km from the city center with a climate of four seasons in one day. Visitors should sit in the cabin on the 5,771-meter-long cable car and enjoy the wild beauty of Toc Tien waterfall.
In addition, Da Nang also has some famous amusement parks such as Asia Park with a 115-meter high Sun wheel (ticket price 150,000 VND), Hoa Phu Thanh (ticket price 100,000 VND), Than Tai Mountain (ticket price 400,000 VND) ...
Currently, Da Nang no longer has vestiges of Cham Pa temple architecture, but the city has the largest exhibition of unique culture of the Central region. With nearly 2,000 artifacts, the Cham sculpture museum takes visitors back to the golden past of the Cham Pa kingdom.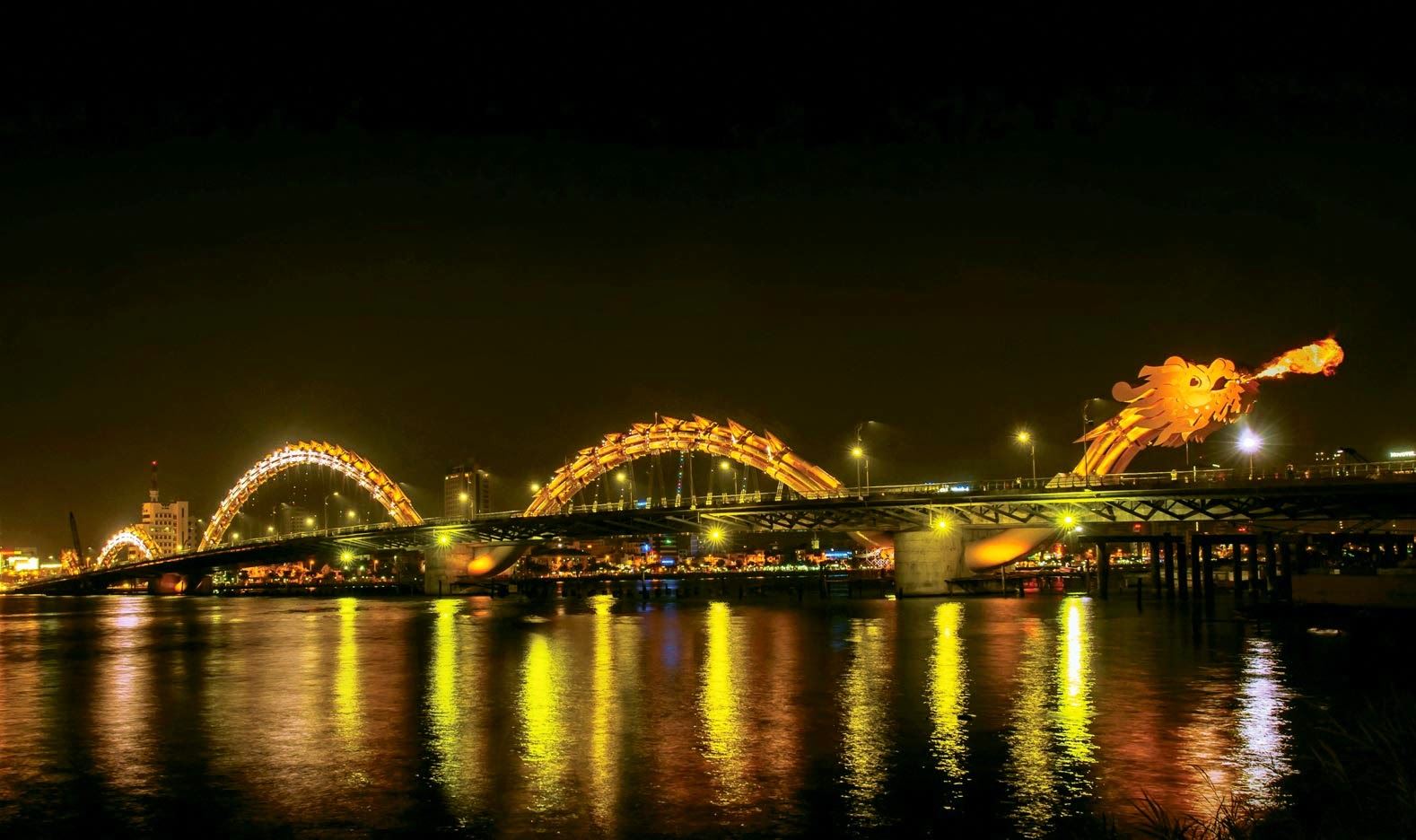 You can look to some museums for other fascinating experiences in the city by the Han River. Danang Museum introduces the history and people of the city through the ages, built on the foundation of Dien Hai citadel. The 3D art museum helps visitors have relaxing moments with family and friends.
In addition, when coming to Da Nang, you should not miss watching the rays of the sun covered with iridescent yellow on the green moss rock in Nam O reef; visit Non Nuoc craft village in Marble Mountain scenic spot; explore Han market and Pham Hong Thai food street...
Distinctive cuisine
Quang noodles are typical dishes of Da Nang cuisine. The appeal of Quang noodles is thanks to the combination of soft noodles made from finely ground rice flour, rich broth from reserved seeds, chicken (or shrimp meat) and delicious quail eggs, served with raw vegetables and rice paper.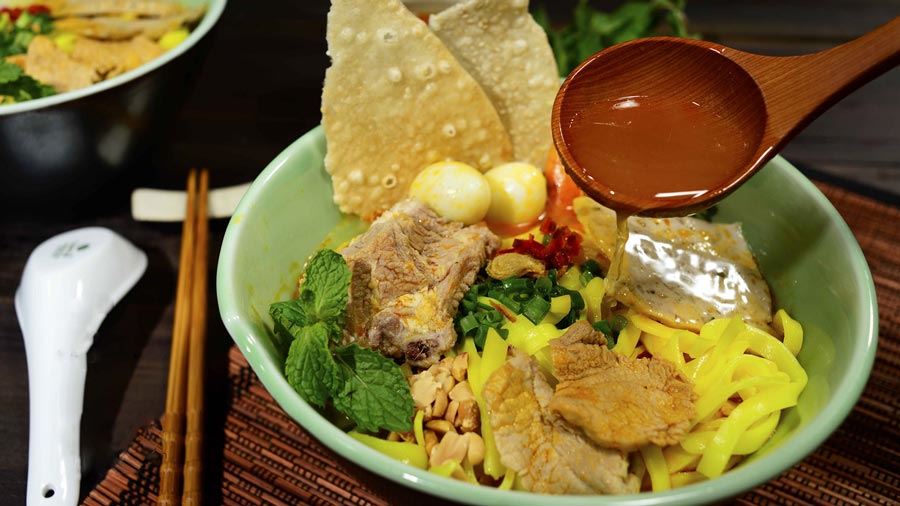 You can choose to enjoy famous Danang dishes at the addresses below:
1. Quang Noodles 1A
Address: Hai Phong, Hai Chau District
Price range: 35,000-45,000 VND
2. Quang Ba Vi noodles
Address: Le Dinh Duong, Hai Chau District
Price range: 35,000-50,000 VND
3. Quang Ba Buy noodles
Address: Nguyen Tri Phuong, Thanh Khe district
Price range: 30,000-50,000 VND
Set aside a day to enjoy delicious dishes such as pancakes - spring rolls, pork rice paper rolls, fish cake noodles, duckweed cakes, filter cakes, battered cakes ... will also be an attractive experience that you should try when traveling to Da Nang.