Located nearly 100 km from the center of Cao Bang City, Khuoi Ky village has 14 Tay ethnic households living in stilt houses made of stone that have existed for hundreds of years. This is a typical traditional cultural village of a minority ethnic group recognized in 2008, spreading about 1 hectare, leaning back on limestone mountains, in front of which is a land area of about 0.2 hectares. In the village, there is Khuoi Ky river with clear and cool water, where residents and visitors can take a cool bath in the hot season.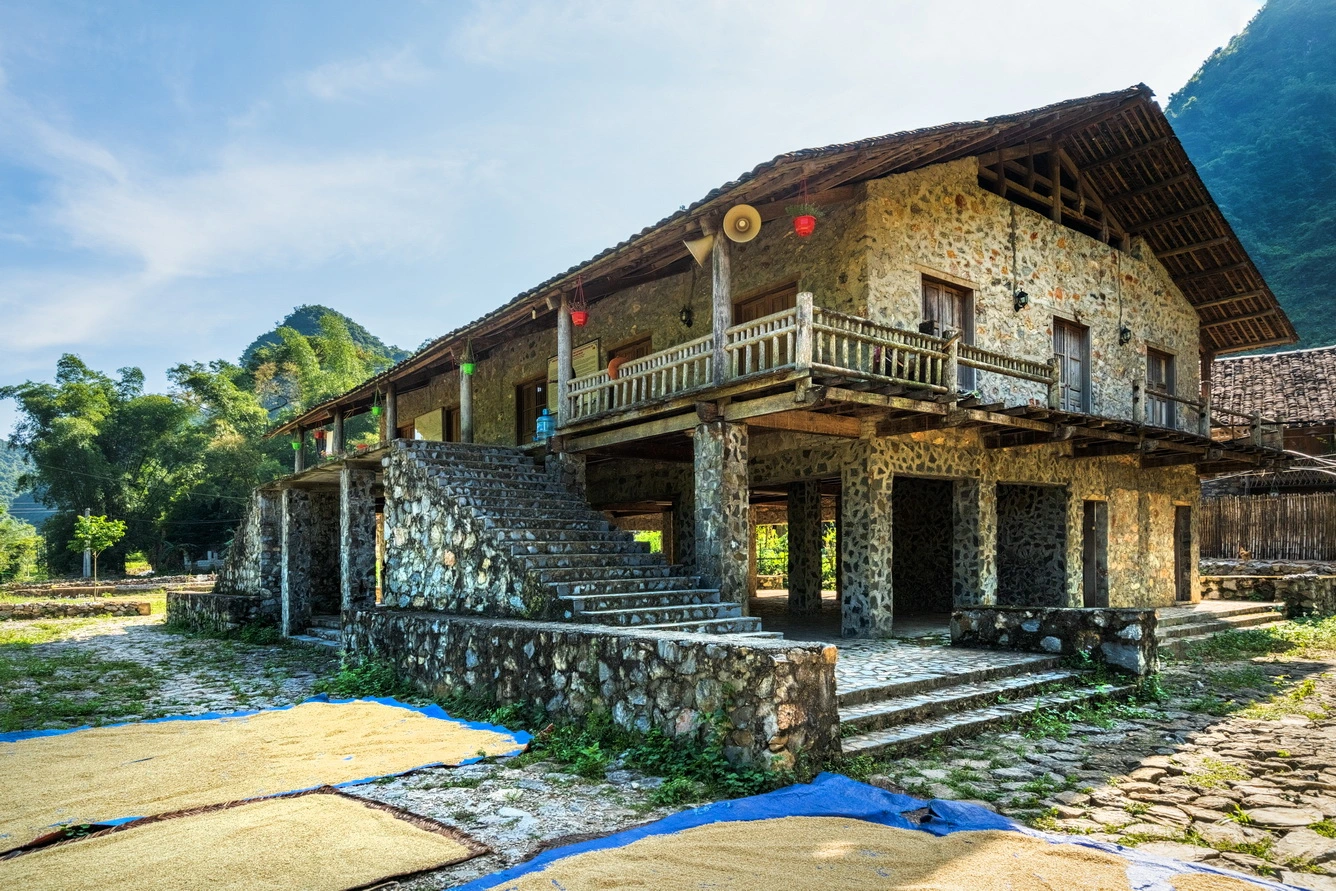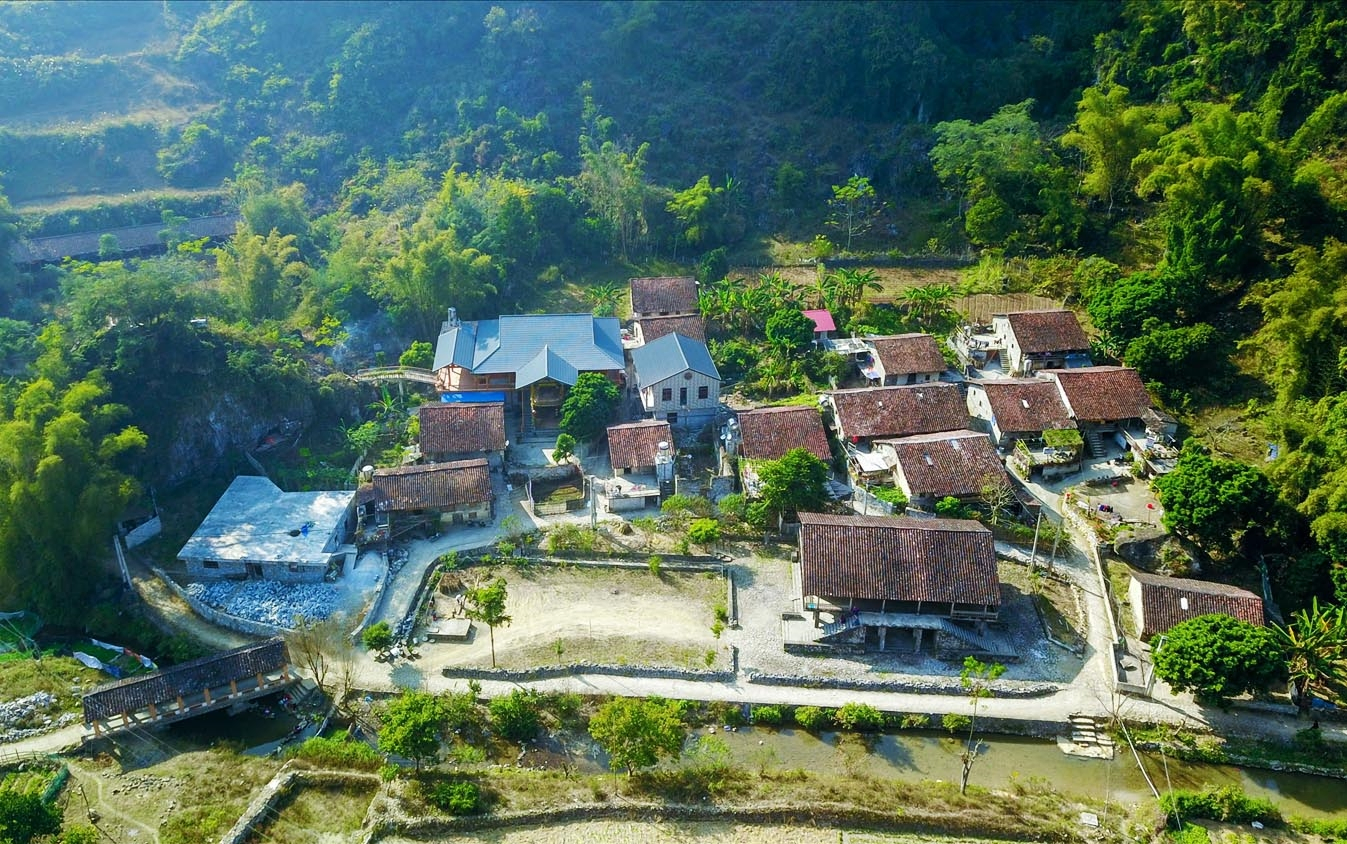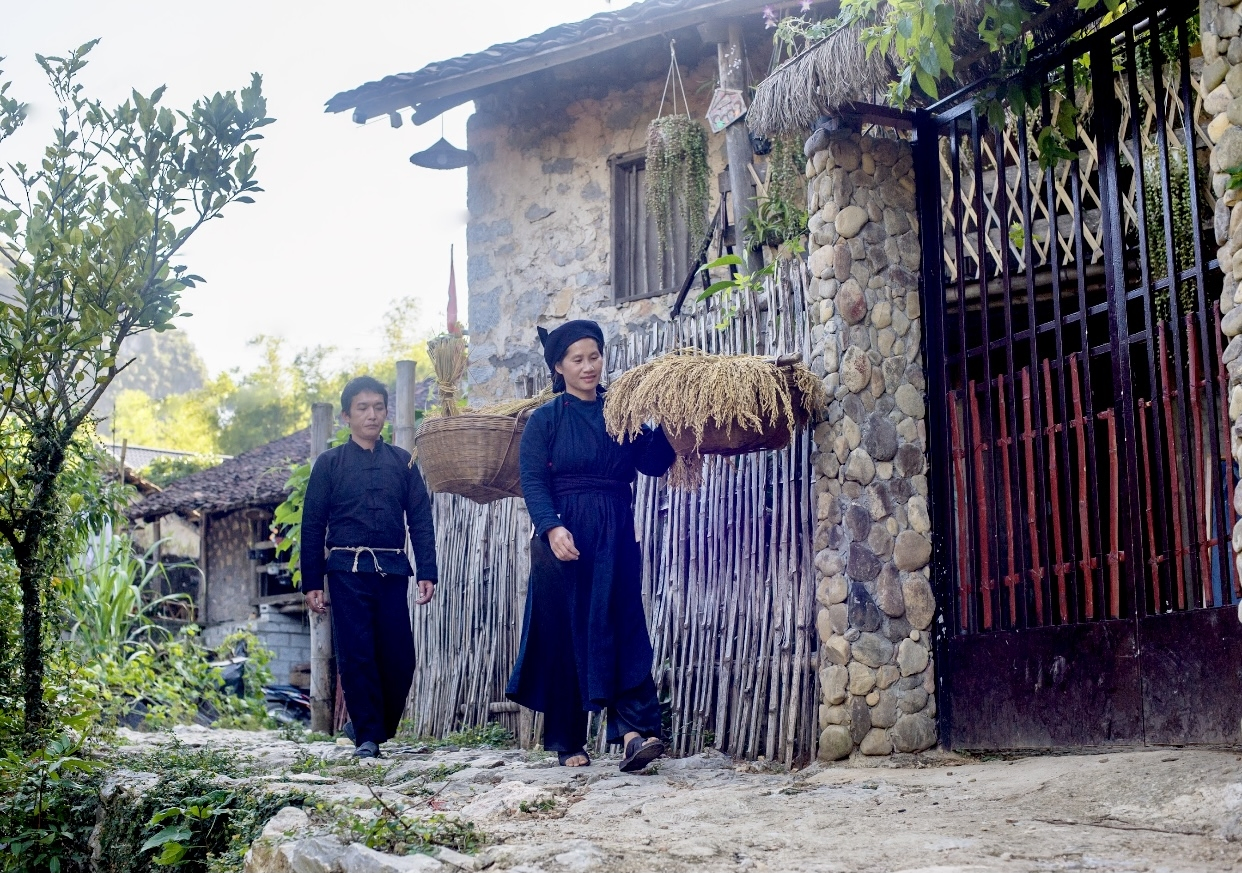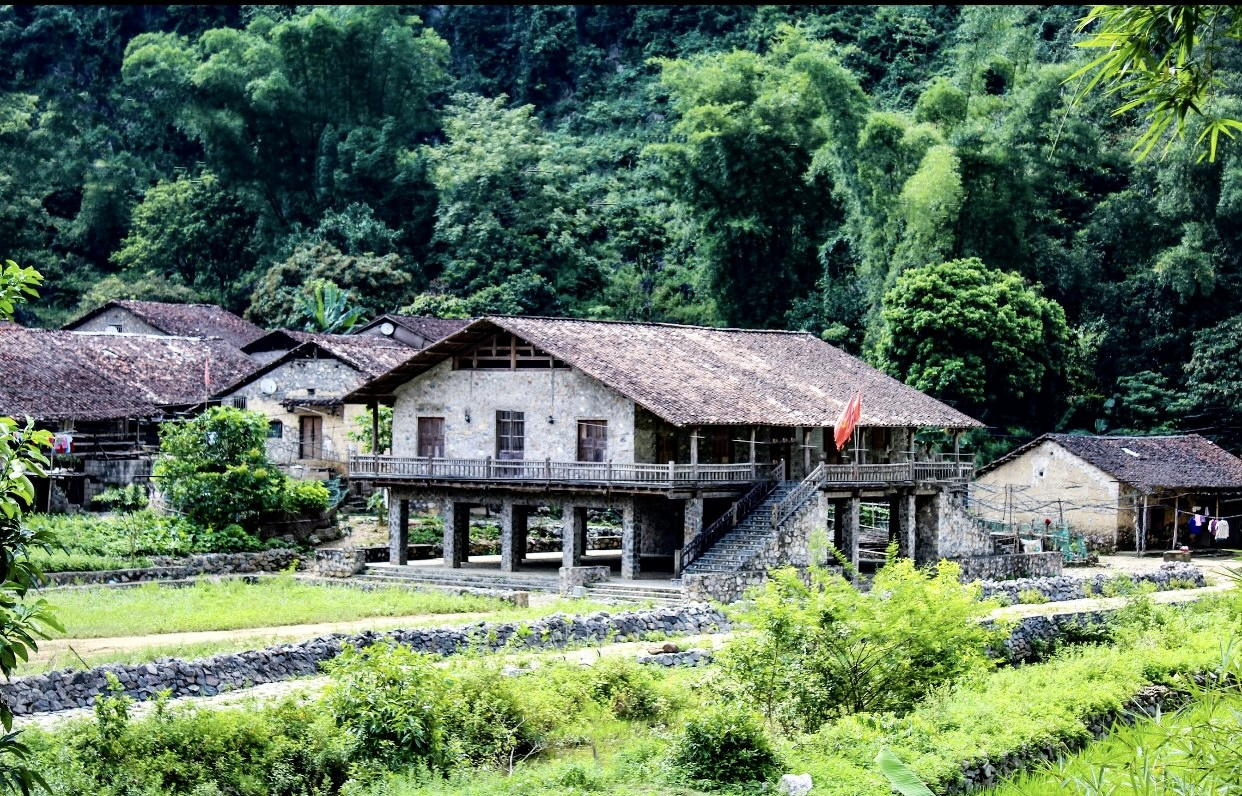 These stone stilt houses date from about 1594 - 1677, when the Mac Dynasty went to Cao Bang land to build citadels to protect the country. The architecture of the house is roofed with yin and yang tiles, there are three main pavilions, each of which is separated by wooden planks to facilitate living, the foundation of the house is made of stone and the base of the pillar is also made of reprocessed stone.
Beyond the bridge with a tile roof to Khuoi Ky village, visitors delight in exploring a "stone cultural space" with paved roads, stone embankments on both sides and using decorative circular stone mortars stretching along the path. Stone is used a lot in the daily life of ethnic people. The house is built of stone, cliffs, foundations are made of stone, the base of the foundation is also made of stone and reworked. Stone is also used in other projects such as fences, dams, millstones, stoves ...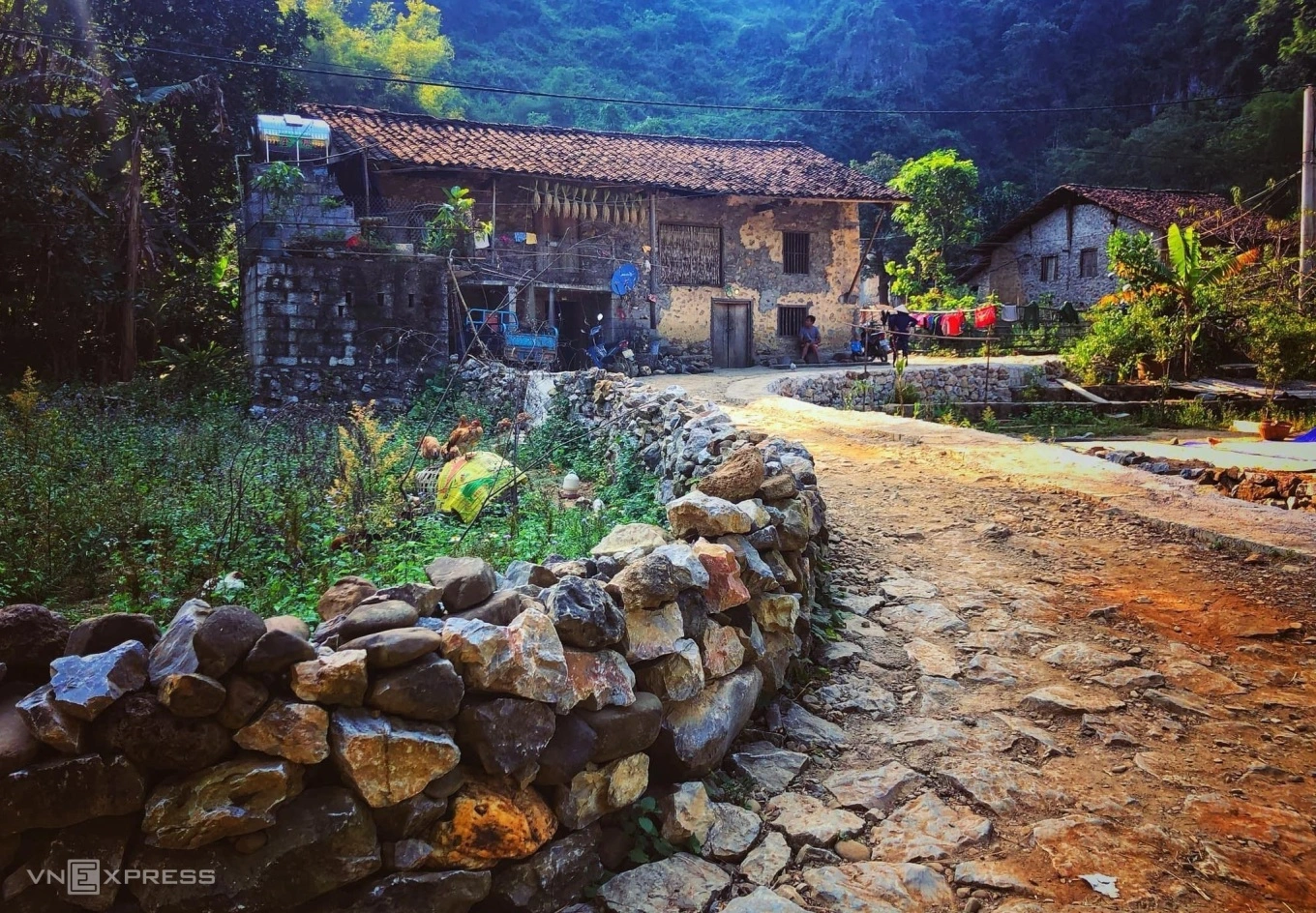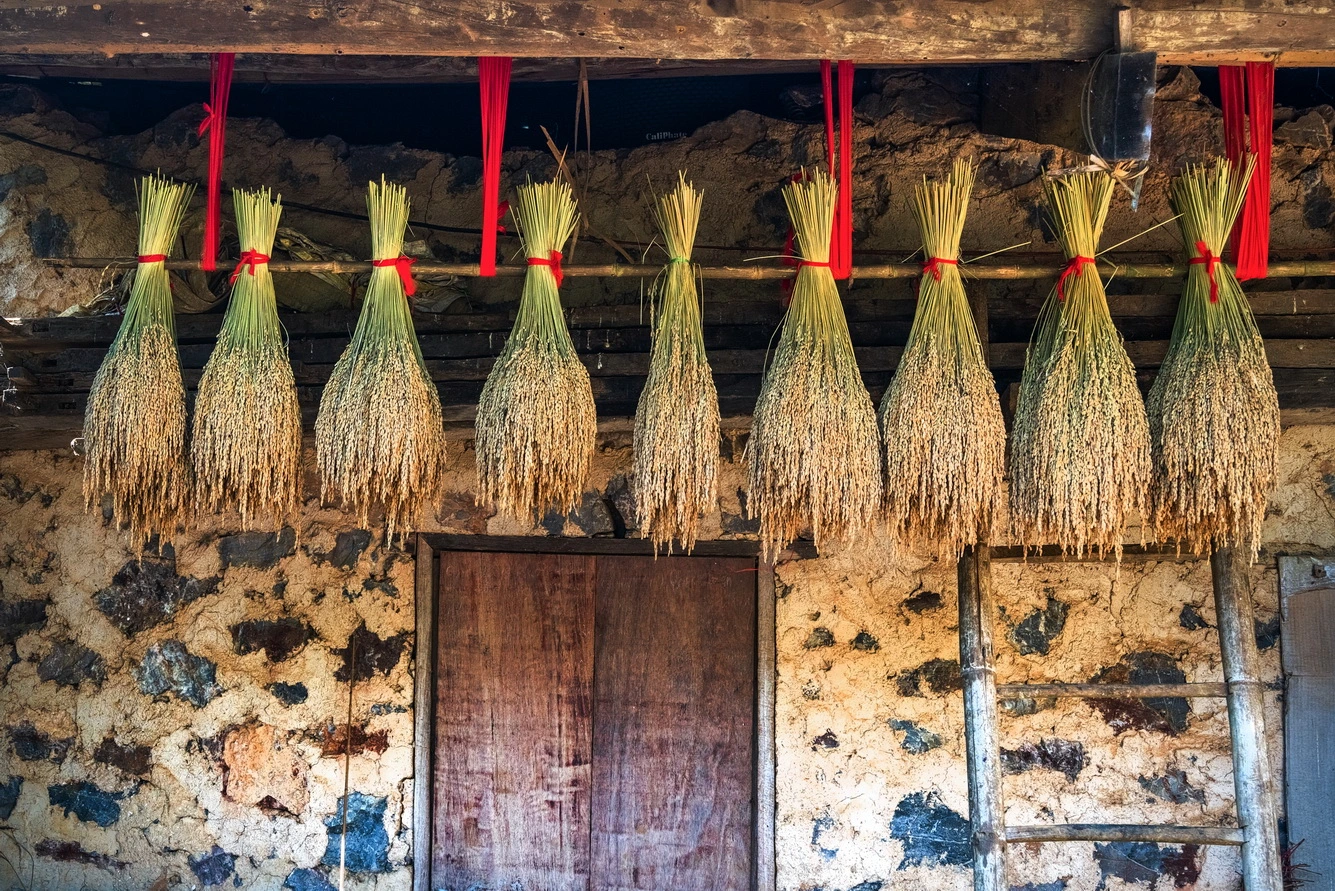 Not only the process of visiting and learning about the culture, the scenery at the stone village makes many visitors love. Besides, it is impossible not to mention the attractive specialties prepared by the indigenous people here. Guests can experience delicious typical dishes at local restaurants or homestays.
Some famous dishes can be mentioned such as: evening donation, tapioca vegetables, grilled spring fish, smoked pork, kitchen buffalo meat, rib sausage, rice cakes, lam tea cakes,... Although the dishes are familiar and rustic to the locals, but under the interesting transformation, it brings impressive flavors right from the first taste to tourists.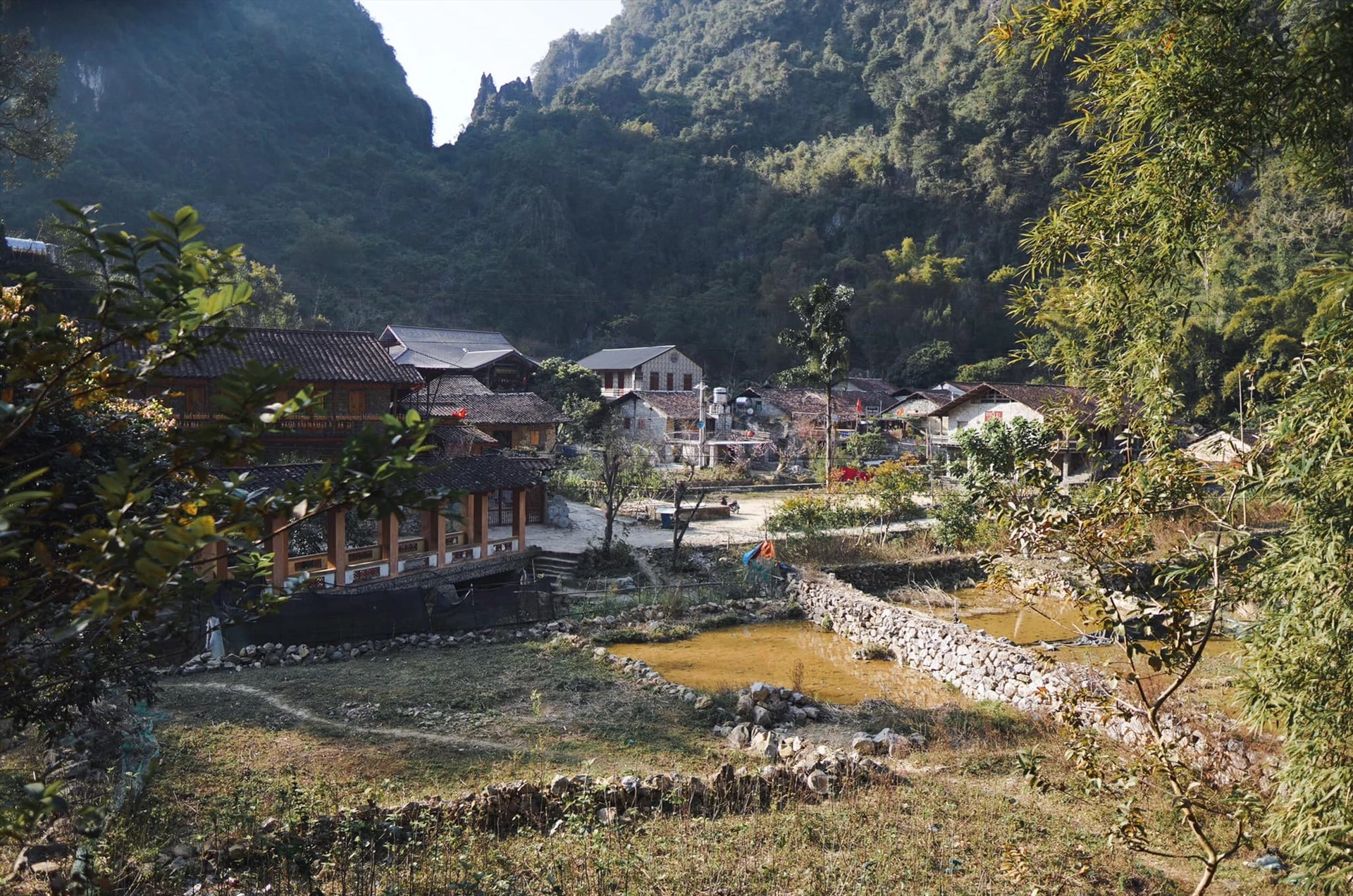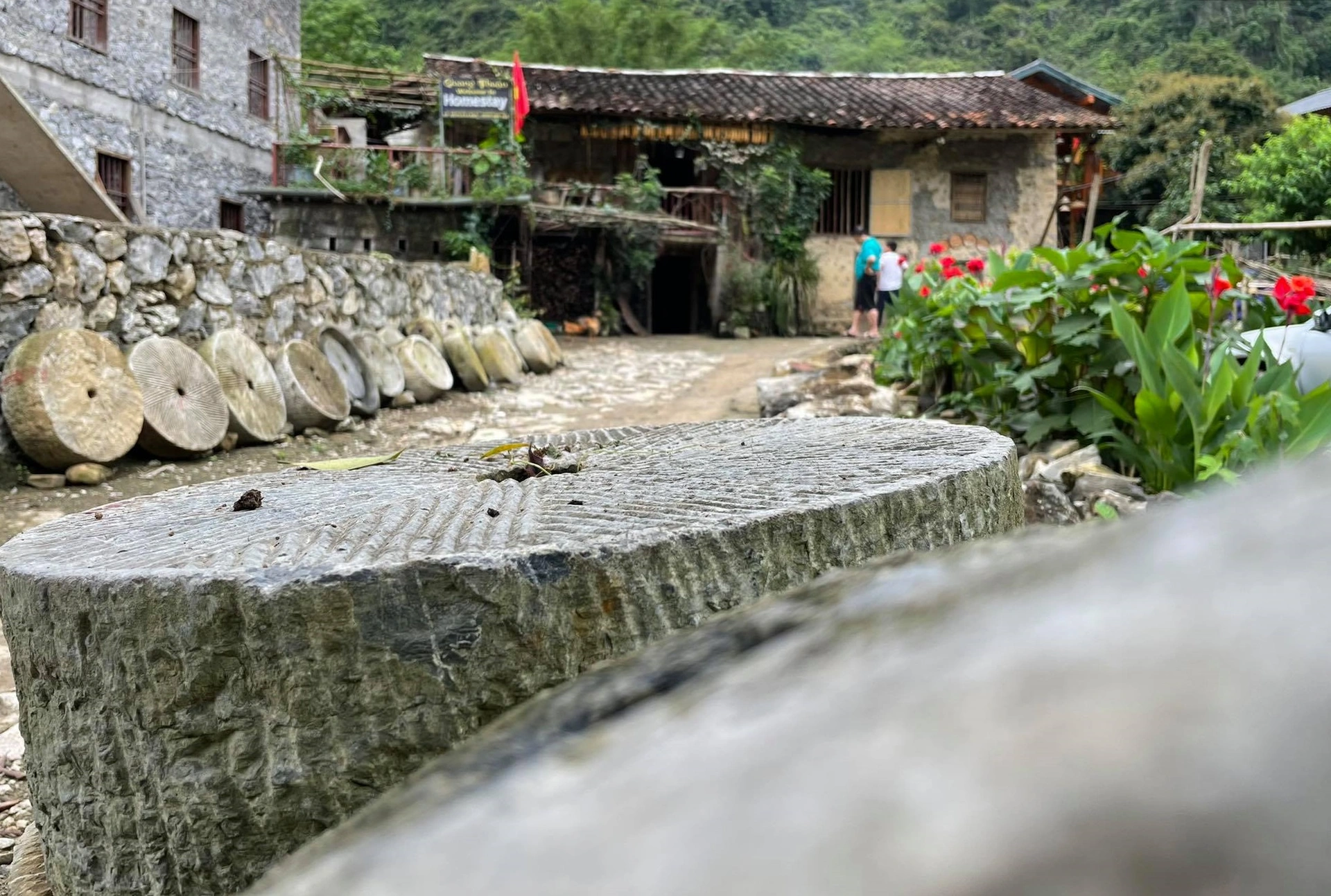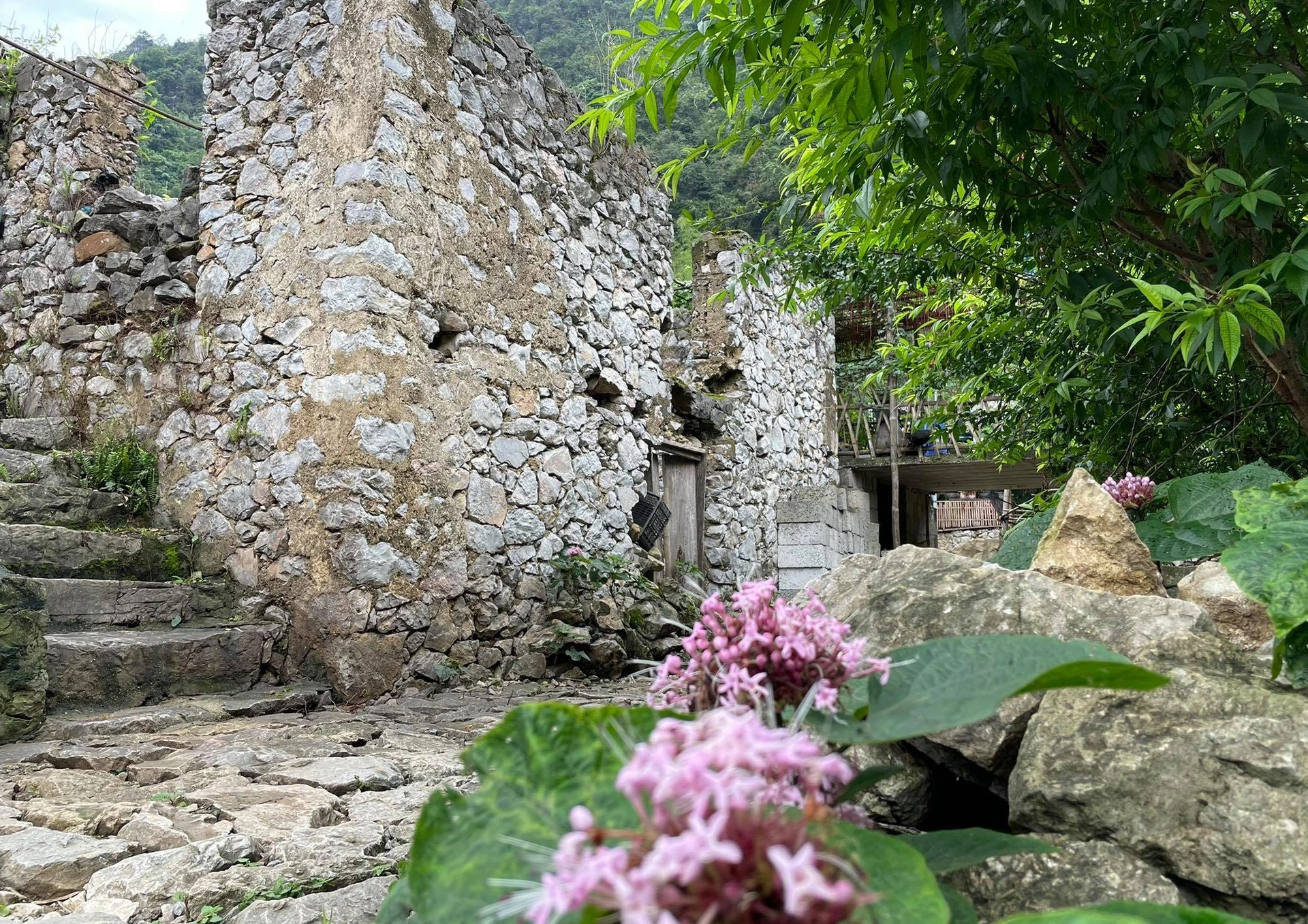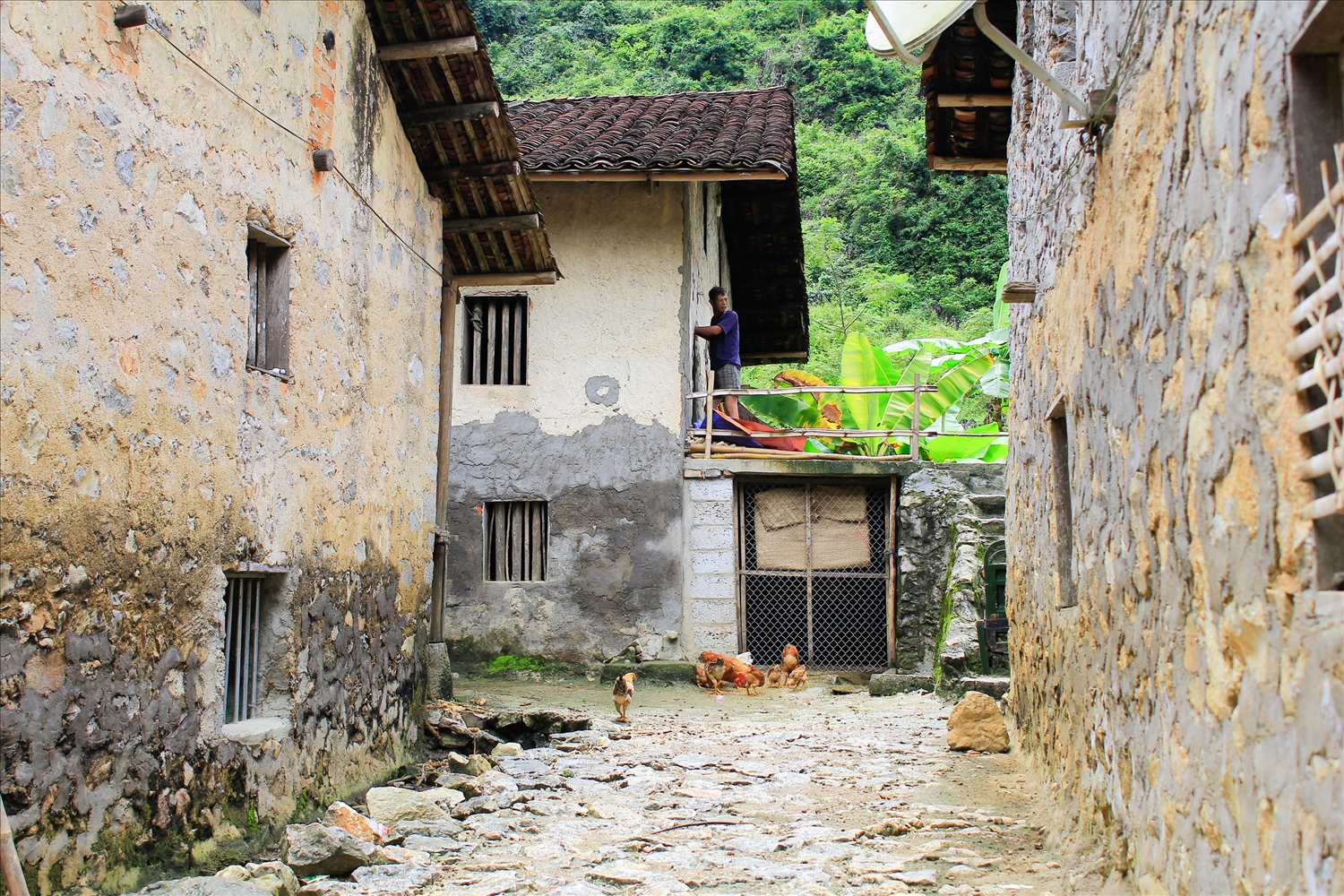 Currently, the people of Khuoi Ky have a number of homestay households such as Khuoi Ky, Yen Nhi, Quang Thuan and Mau Linh homestay, with full electricity, water and internet systems. Room rates here are about 100,000 VND / night, suitable as a one-night stay to prepare for the journey to explore Ban Gioc waterfall. Khuoi Ky stone village is located right on provincial road 206. If going from Ban Gioc waterfall, visitors only need to move towards Nim Ngao with a distance of about 2km to reach the place.
Source: General