Inspired by the ancient monuments on the top of the sacred Yen Tu mountain, Legacy Yen Tu – MGallery is the quintessence inherited from the thousand-year history of the Vietnamese people. This place recreates the palace under the golden dynasty of Tran dynasty with characteristic architectural features. The resort is completed with handcrafted furniture, with materials produced in the traditional method, meticulous to every detail, so that you can relax in the peaceful space of Yen Tu Mountain Relics and enjoy the holiday to the fullest.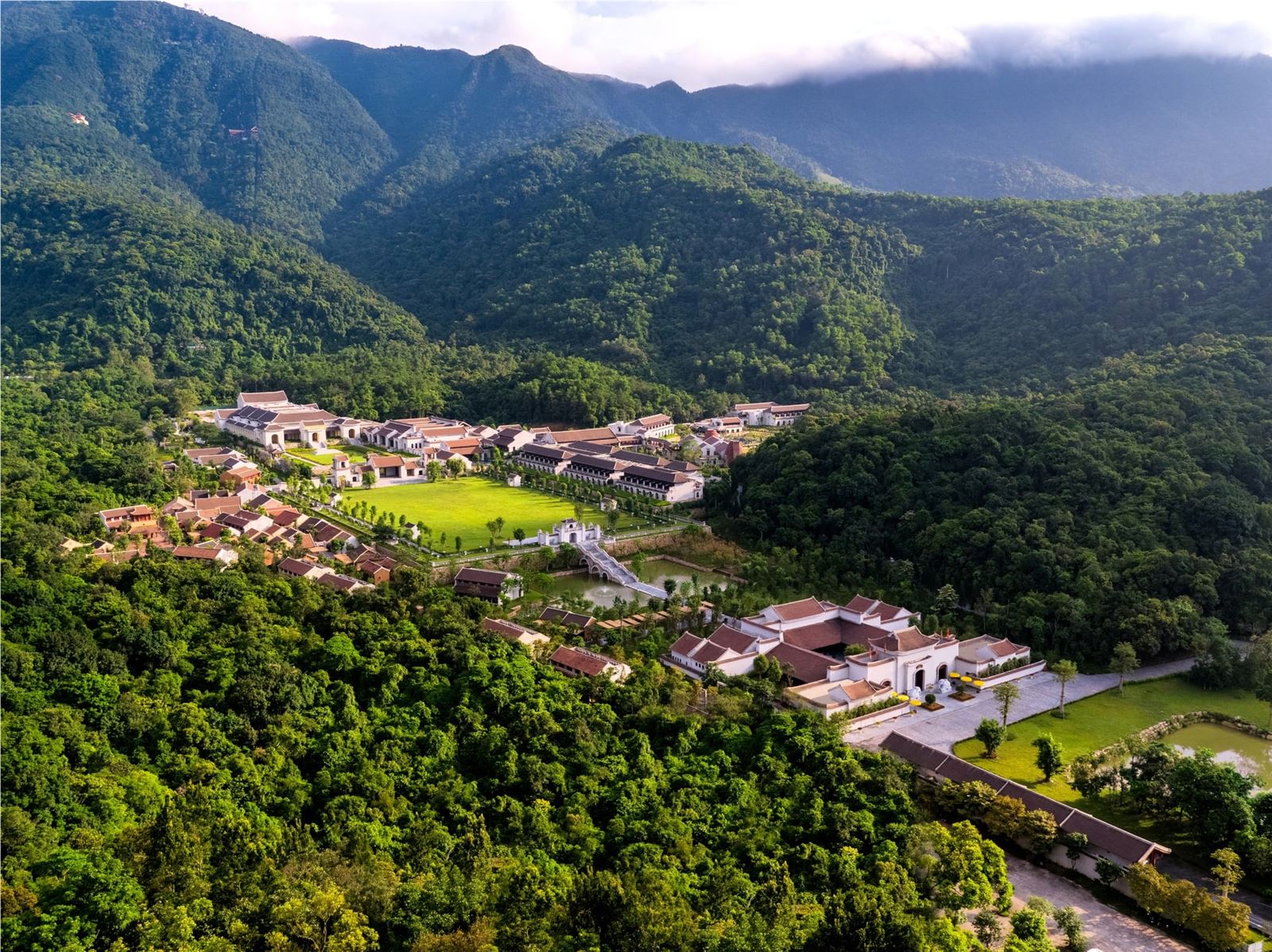 MGallery has an ancient palace, surrounded by natural scenery and mountains that make everyone overwhelmed by the grandeur bestowed by creation.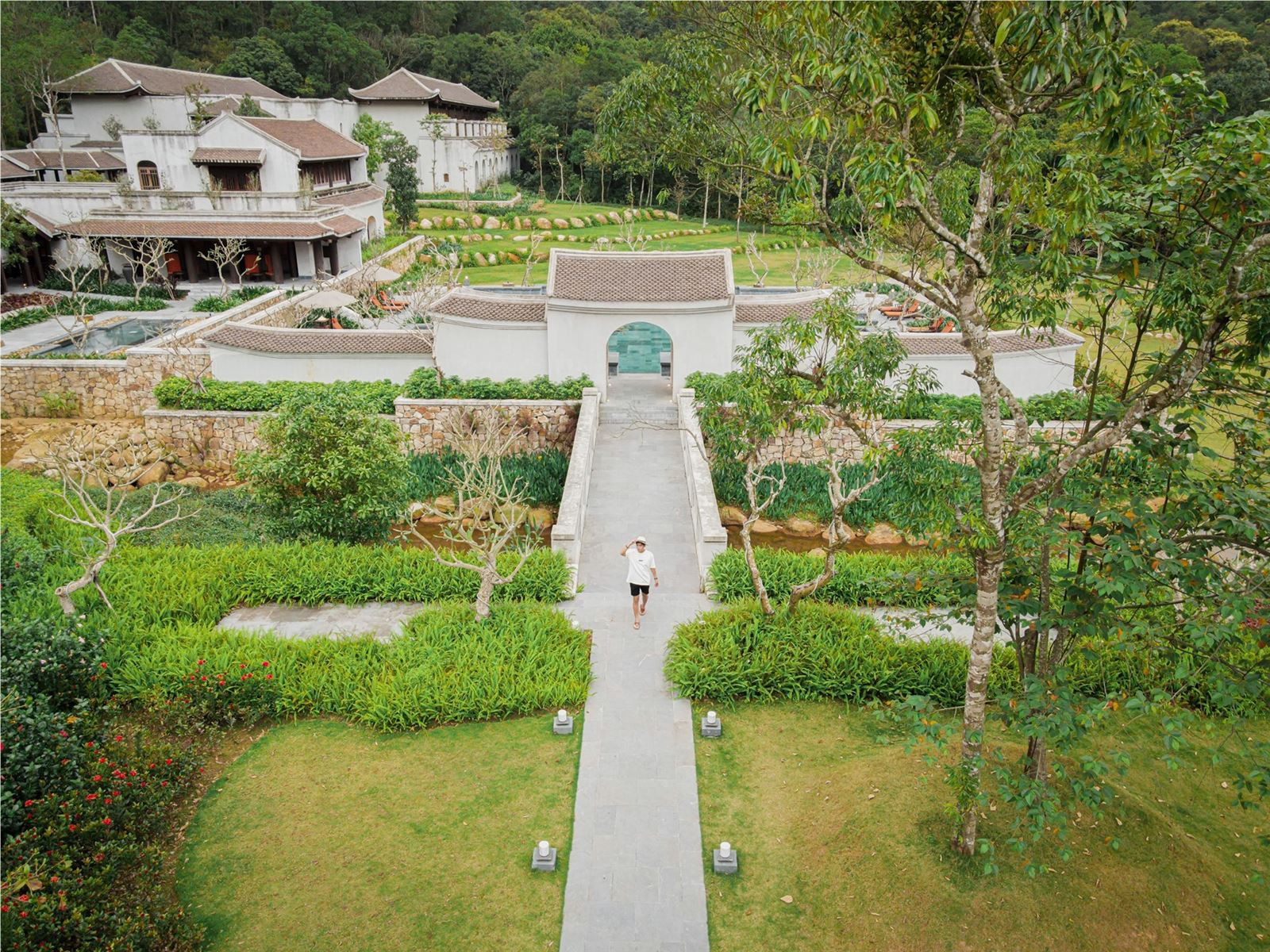 Legacy Yen Tu MGallery owns 133 rooms, decorated in a unique royal sound and focuses on using natural materials such as sacks made of jute fibers, chaff walls, wooden doors installed in the past are harmoniously combined with many decorative details of wood, ceramics and bronze evoke closeness, familiarity but no less subtle when honoring the heritage, culture and important craftsmanship of Vietnam.
The interior here is handcrafted, carefully crafted to every detail, combined with the floor tiles of the northern village and the stone corridor will give you a sense of peace and tranquility like never before. You will feel like you are returning to the ancient dynasty thousands of years ago.
Almost all rooms and every nook and cranny of Legacy Yen Tu – MGallery are filled with natural light and overlooking the majestic mountain scenery. Lotus details, orange burlap, incense jars, copper dimples on the door, rice sacks,... all depict the time of Emperor Tran Nhan Tong in the world, hidden then the old stories with mysterious colors.
The most special thing about Legacy Yen Tu – MGallery is that the rooms are not equipped with televisions to create an absolute private quiet space, separate from the noise outside for you to connect your soul with nature.
This is the ideal place for those who are looking for peace and peace in their own breath, listening to themselves after the days around in the chaos.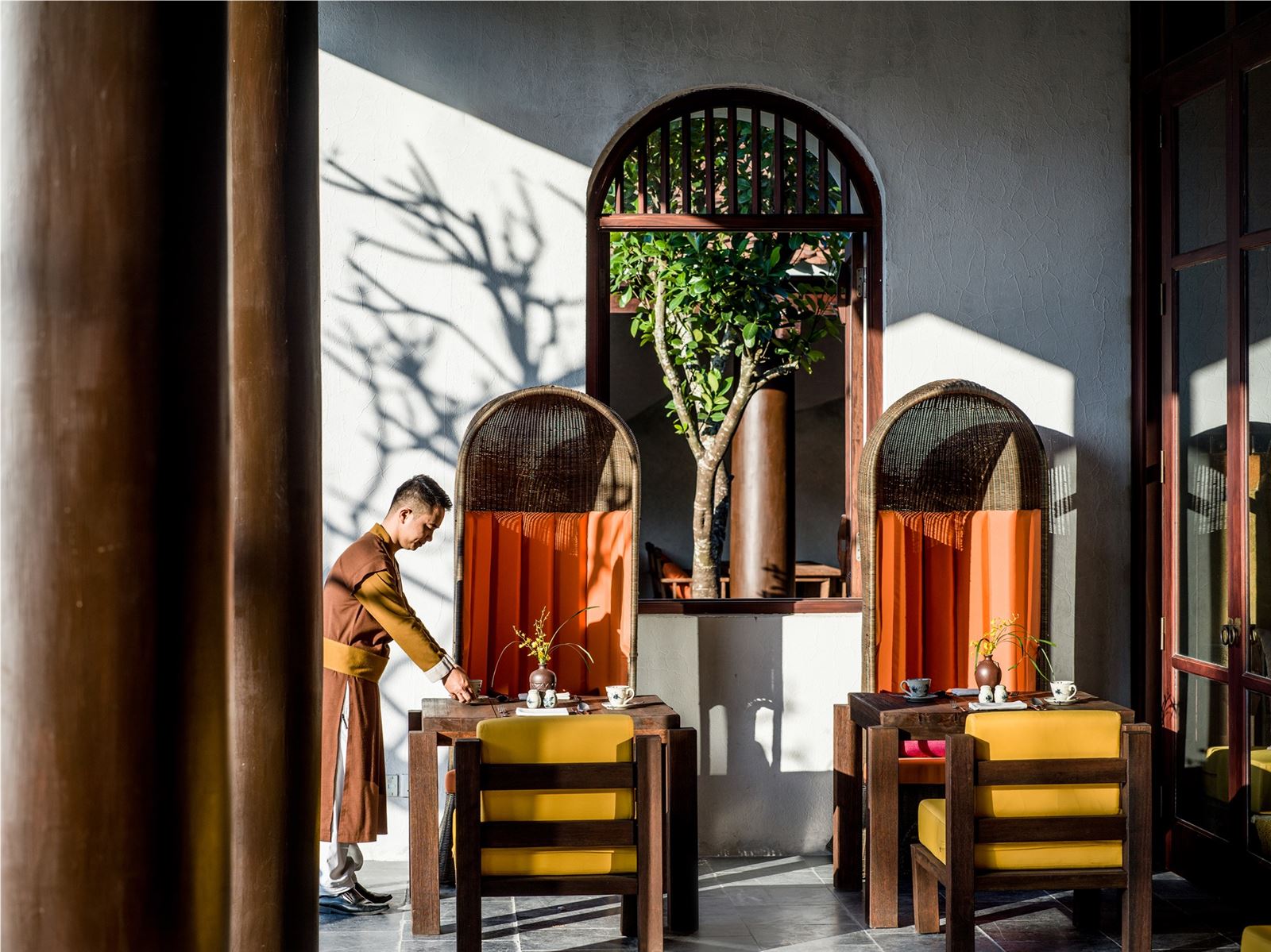 The nostalgic features of Legacy Yen Tu architecture attract a lot of visitors to choose this place as the venue for spiritual events. Besides, young people also look to this unique architectural place to take advantage of impressive photos.
When coming to Legacy Yen Tu, you will have the opportunity to take a completely free yoga class, enjoy the orchestra at Zen Meditation, listen to the clearest, smoothest sounds. In addition to traditional relaxation and wellness activities, Legacy Yen Tu also has other modern facilities such as gym, outdoor swimming pool,... Moreover, you will also experience traditional Vietnamese cuisine that is extremely attractive.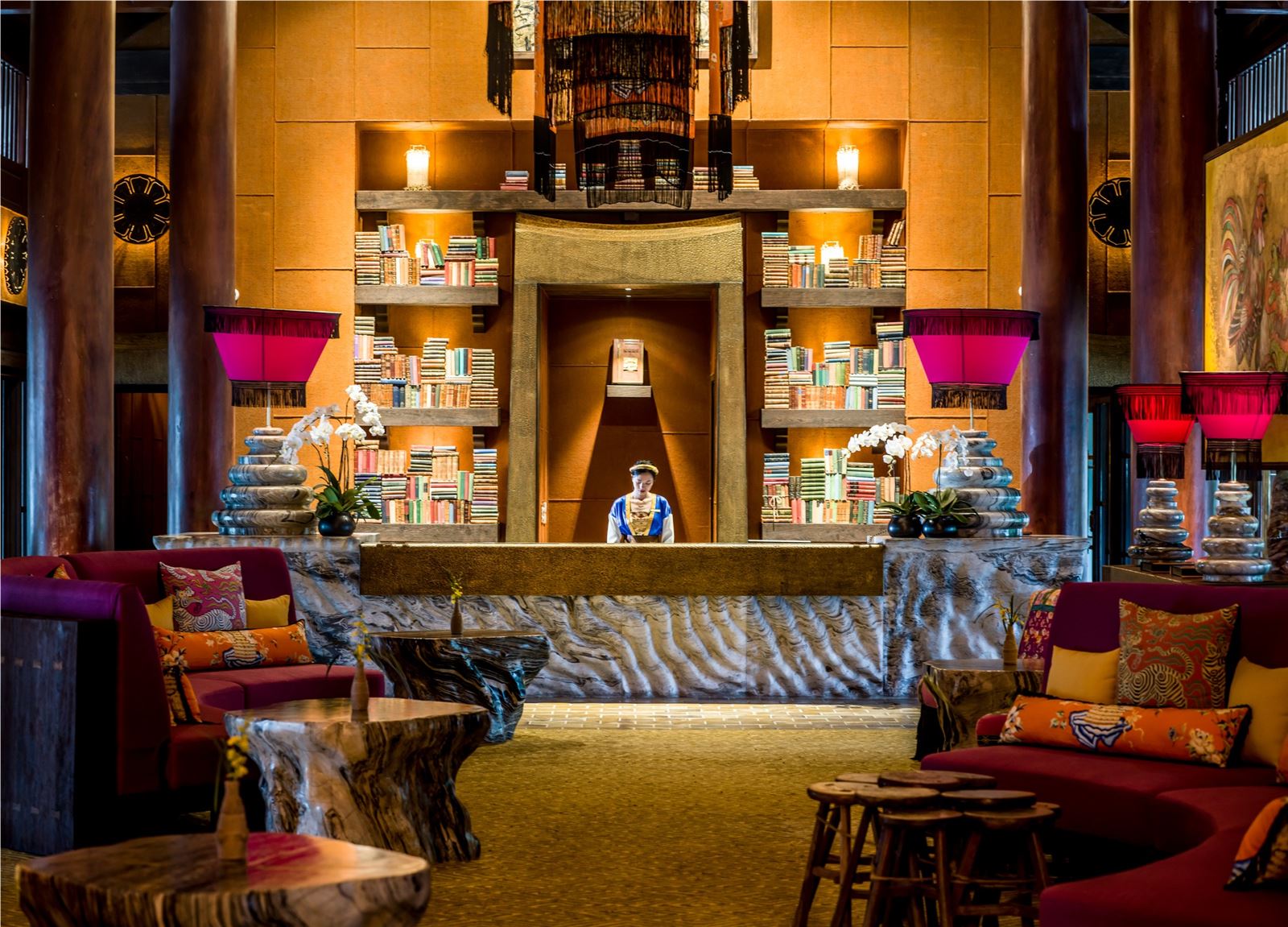 Legacy Yen Tu – MGallery is being named as one of the leading resorts in the North with pure Vietnamese design style and luxurious service. If you have the opportunity to stay in Quang Ninh, visit this architectural quintessence.
Photo by Legacy Yen Tu