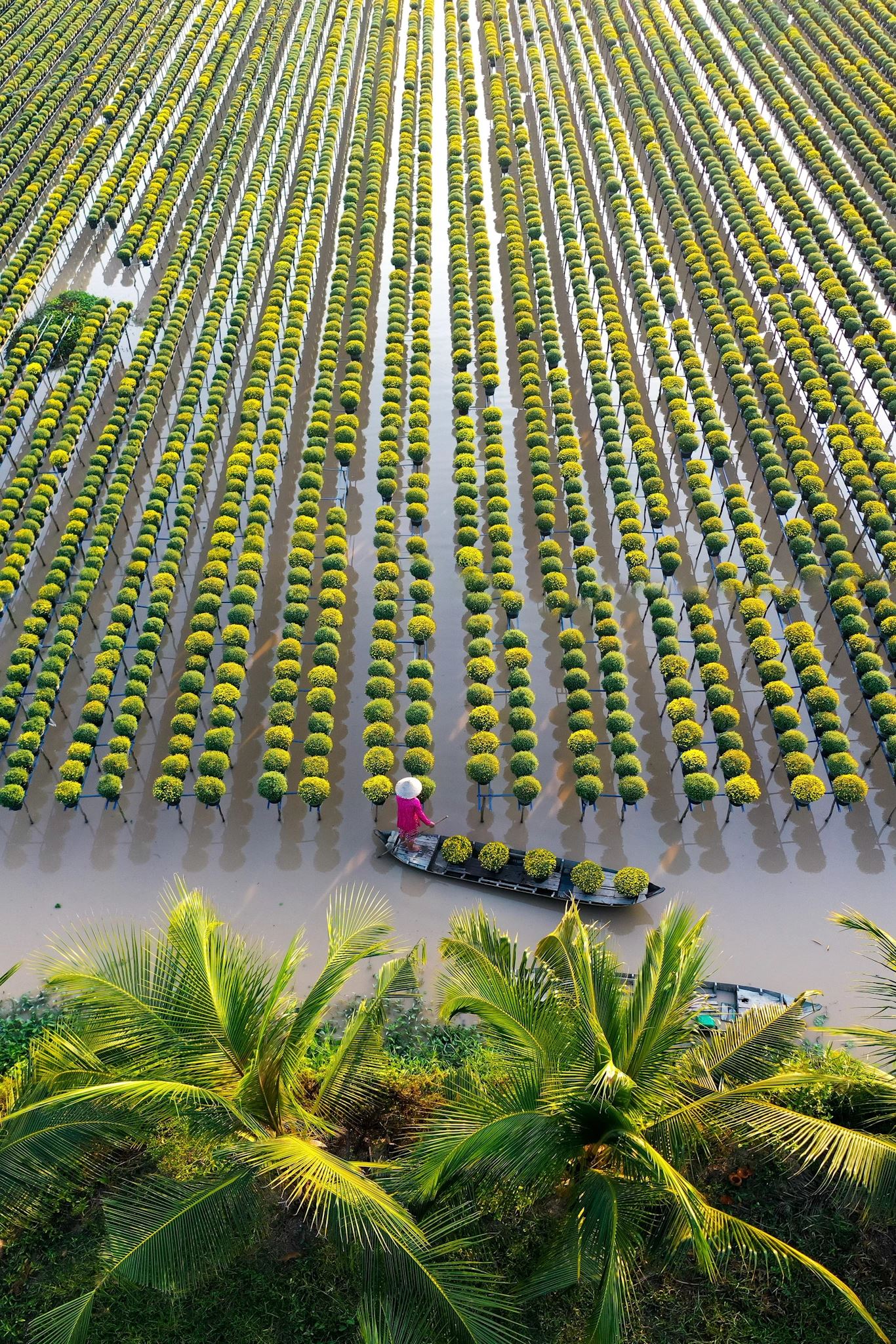 Sa Dec flower village is located in Tan Quy Dong commune, Sa Dec city, Dong Thap province, located on the bank of Tien River all year round windy, fertile alluvial, full of sunshine. This traditional flower village has existed for more than 100 years and is known as the flower capital of the whole Western region. Coming here, you will be amazed when you admire the beautiful scenery of flowers blooming, radiating fragrance.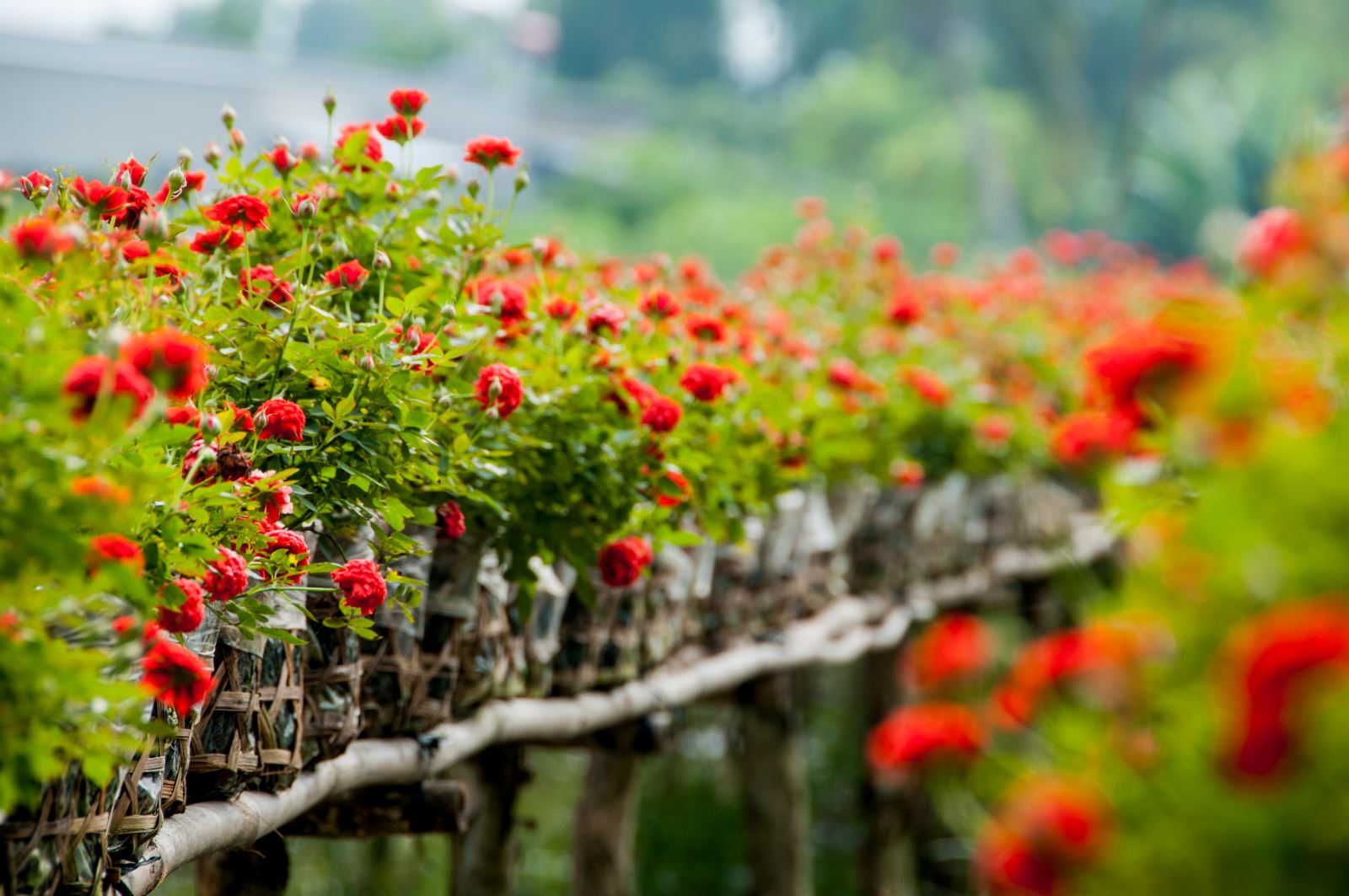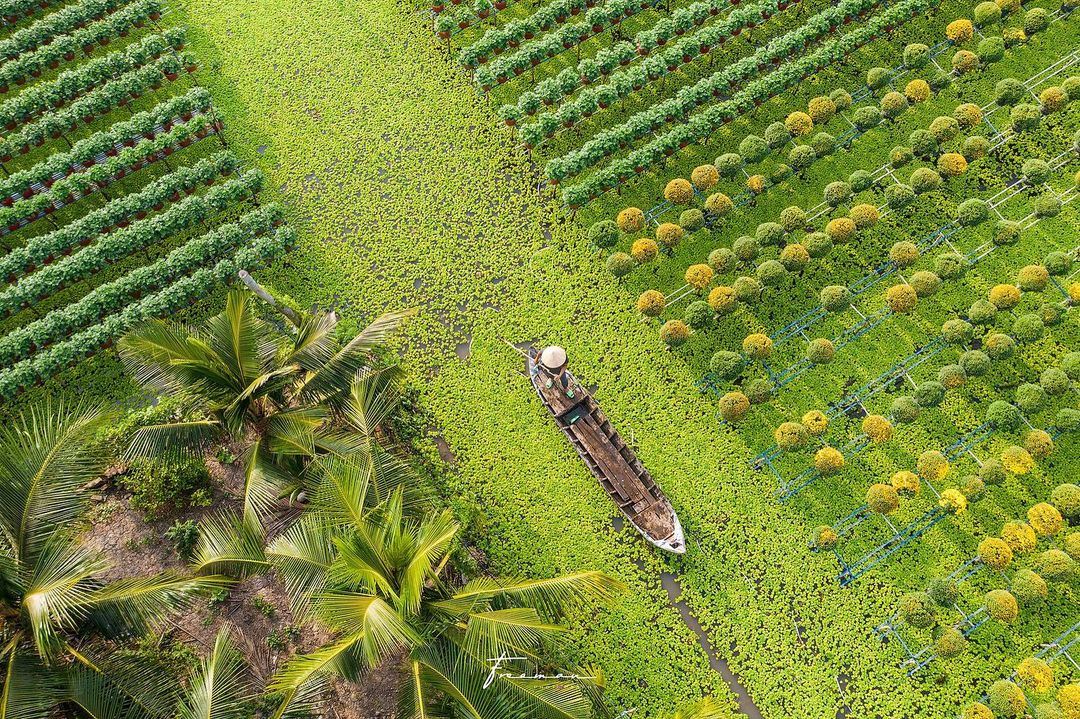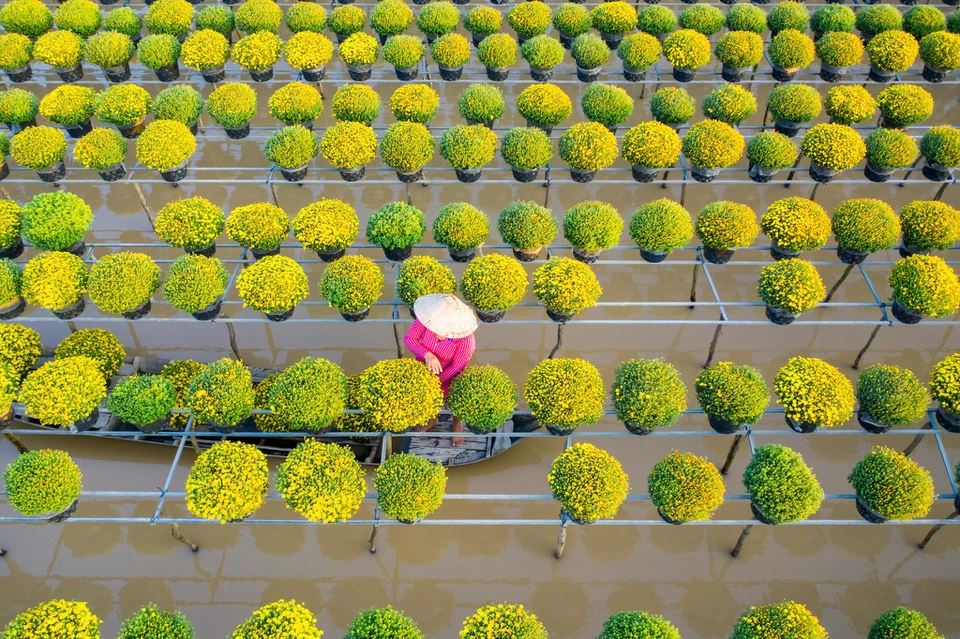 Sa Dec flower village has a total flower growing area of more than 600ha, including about 100ha to specialize in growing Tet flowers. There are more than two thousand species of flowers here, but the most eye-catching are still the pots of golden raspberry daisies nursed in sunny colors.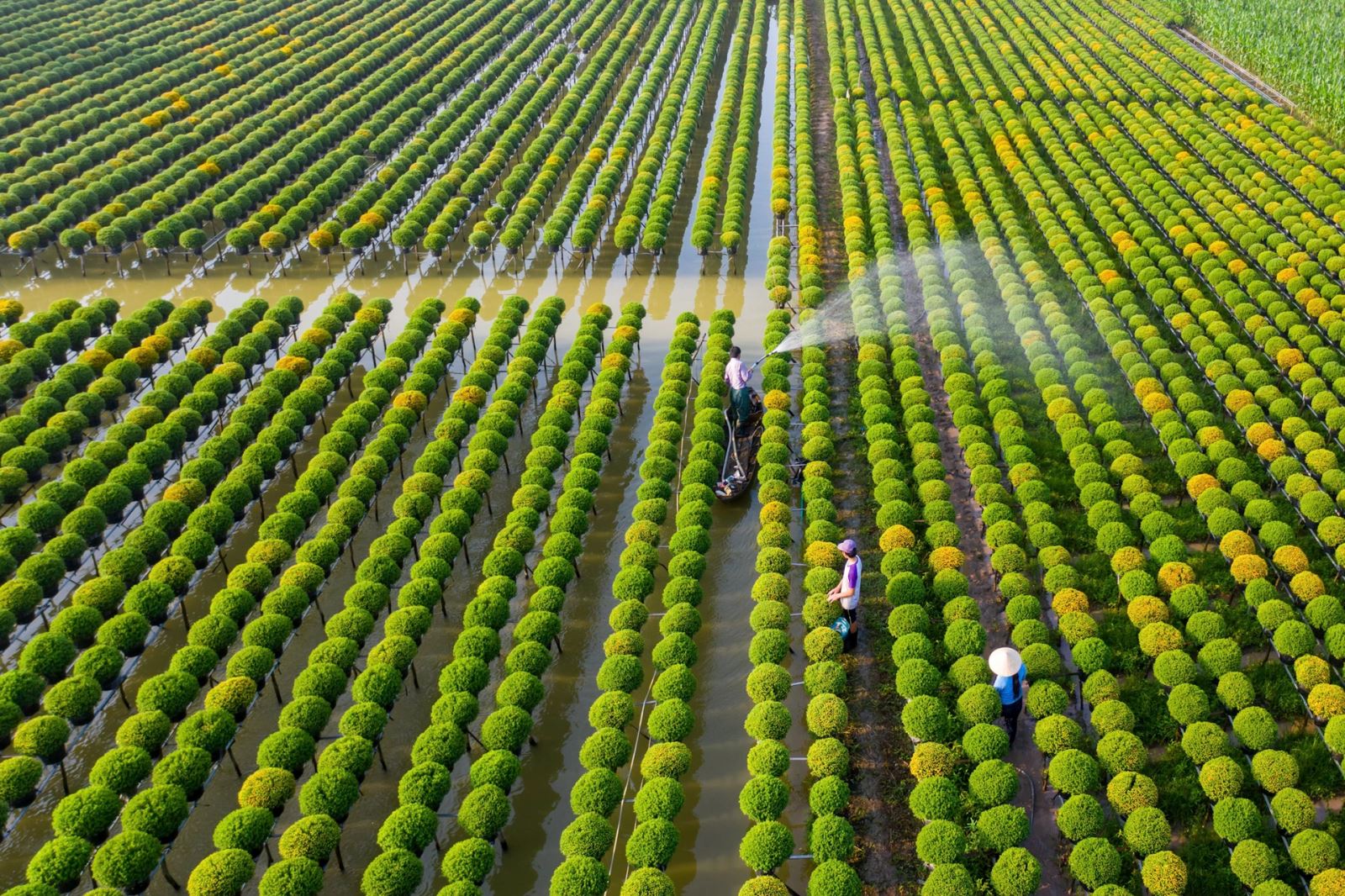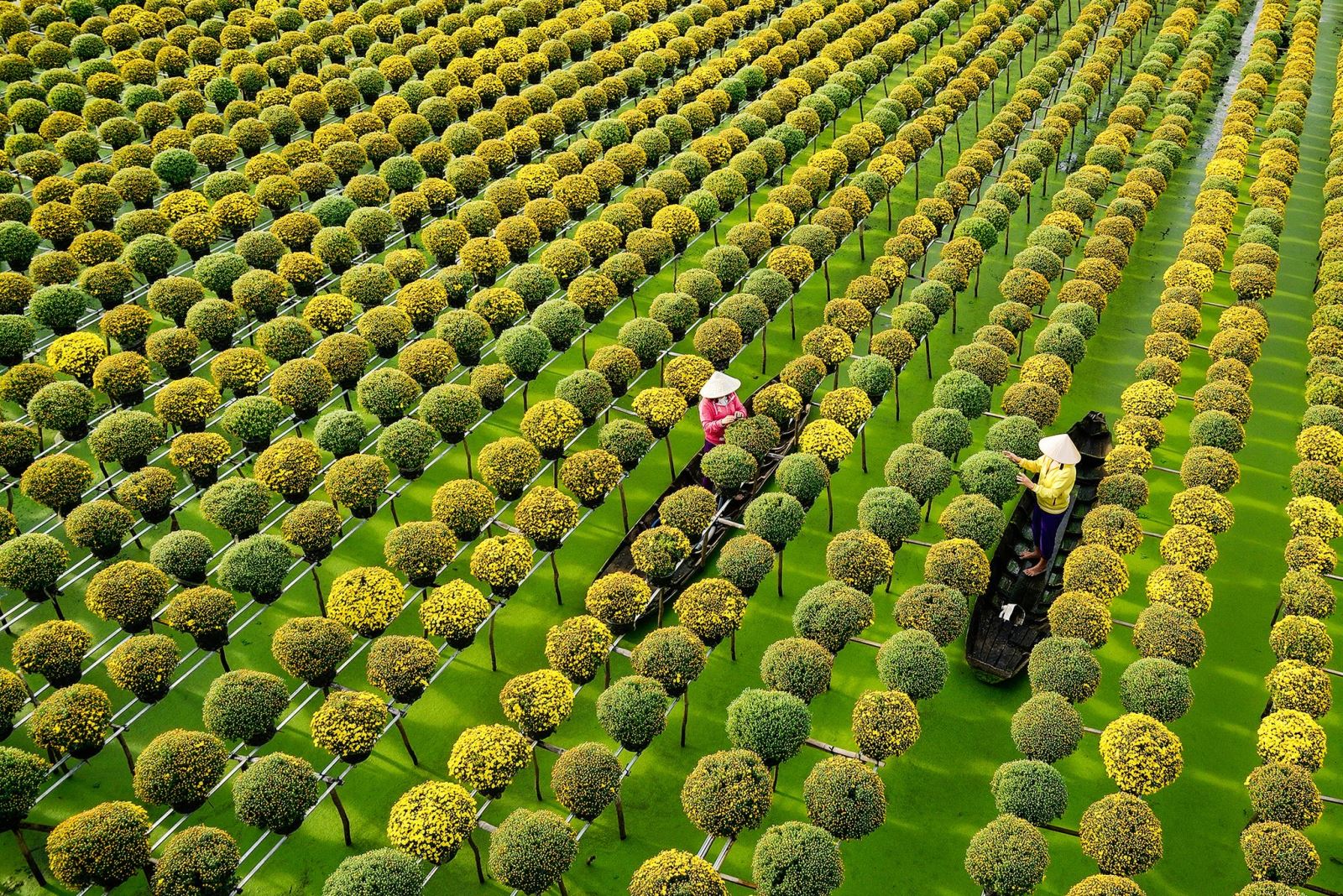 Sa Dec flower village is busiest every spring. At this time, the weather is cool, hundreds of flowers bloom to create a colorful space. Which are raspberry daisies, marigolds, lilies, gerbils, wallflowers,... to haughty species such as roses, apricots, orchids, precious flowers,...
The flower pots here are all stacked or hung on bamboo trellises, cork higher than the ground, below which there is a shallow water creek flowing in the beds. Therefore, it has created a very unique image of canoeing to see flowers only in the West.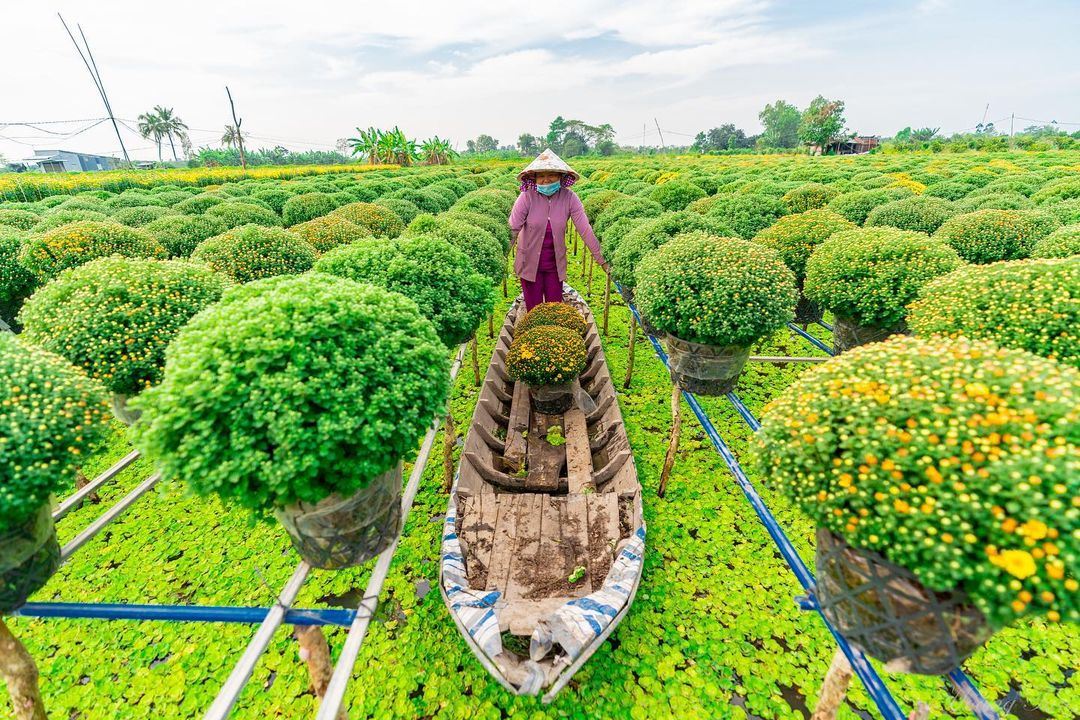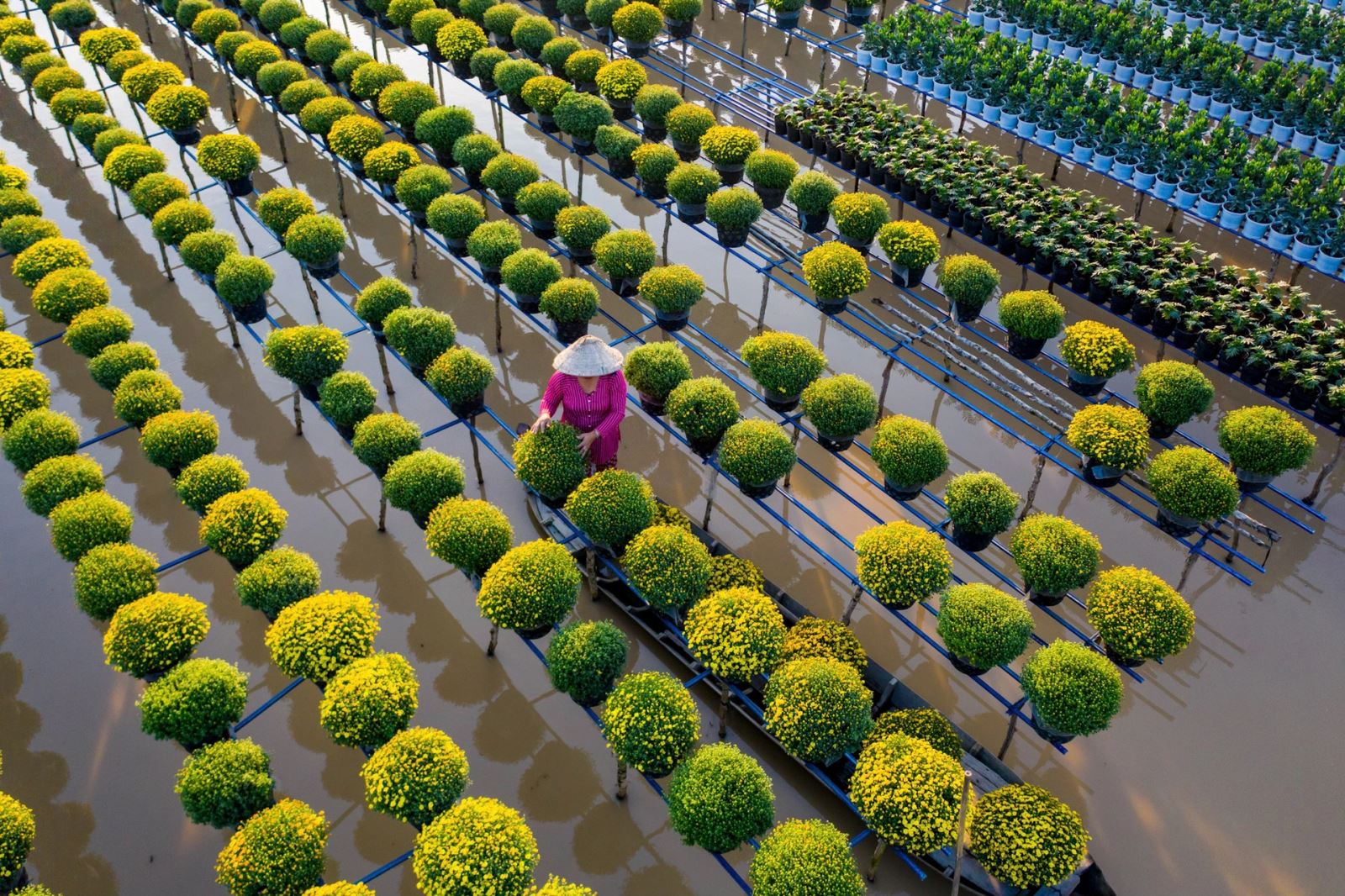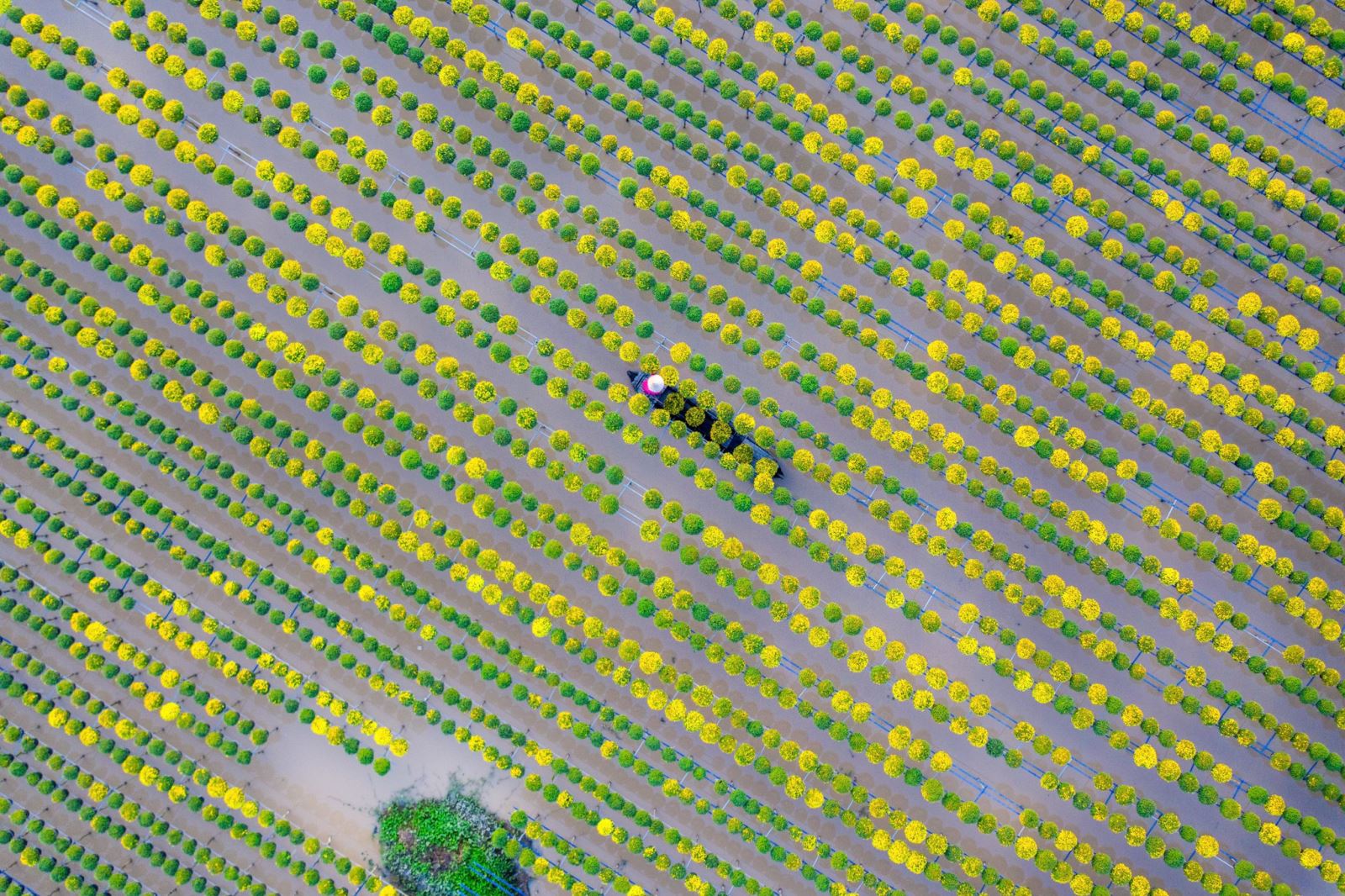 On the days surrounding Tet, flower households are busy from 3 to 4 am until late at night. Therefore, you can almost visit Sa Dec flower village at any time of the day.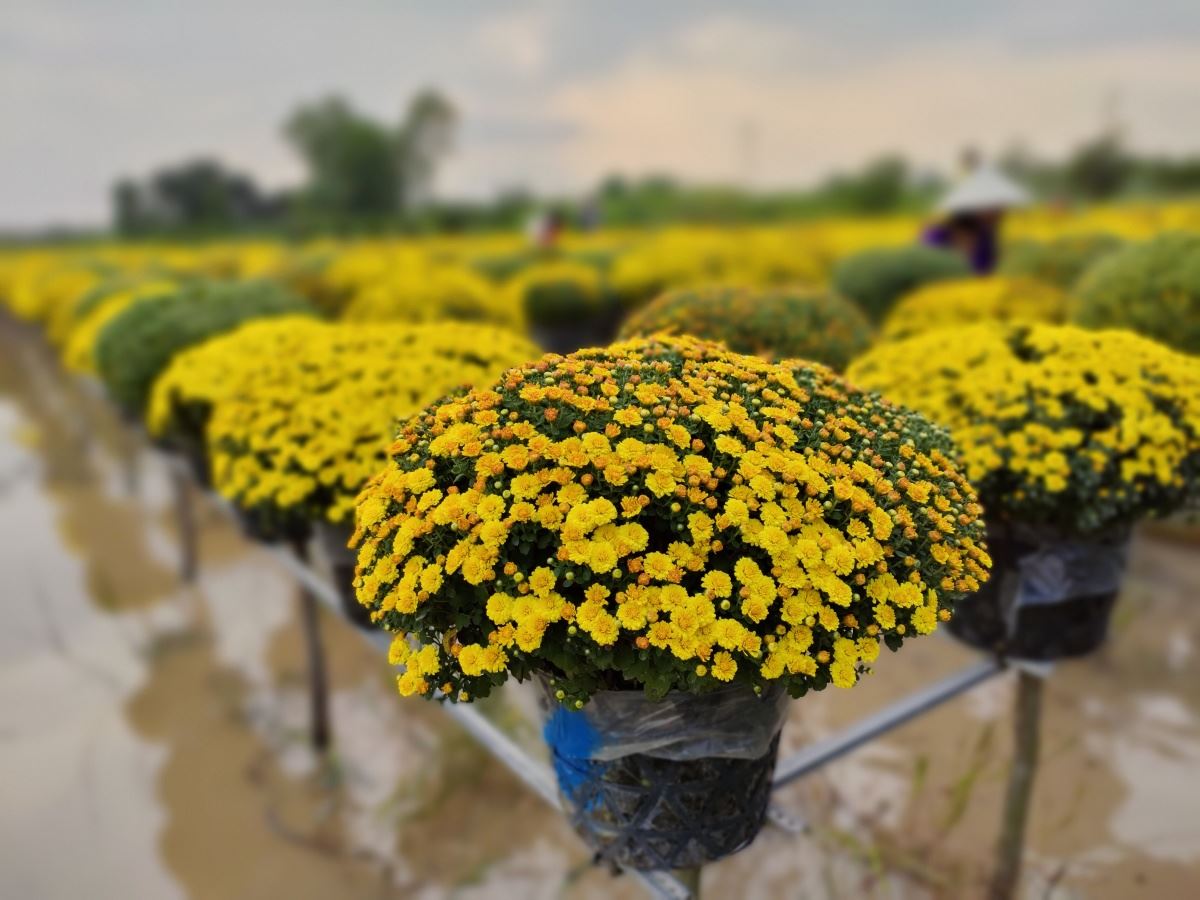 In addition to viewing flowers and taking photos, you can also easily interact and learn about the life of the friendly and hospitable Dong Thap people. They are always happy to help you learn how to plant as well as take care of plants and flowers. You have to look at the way the farmer cherishes each flower to understand the many struggles behind it. The early night sweat drops are also intended to add a little scent to life.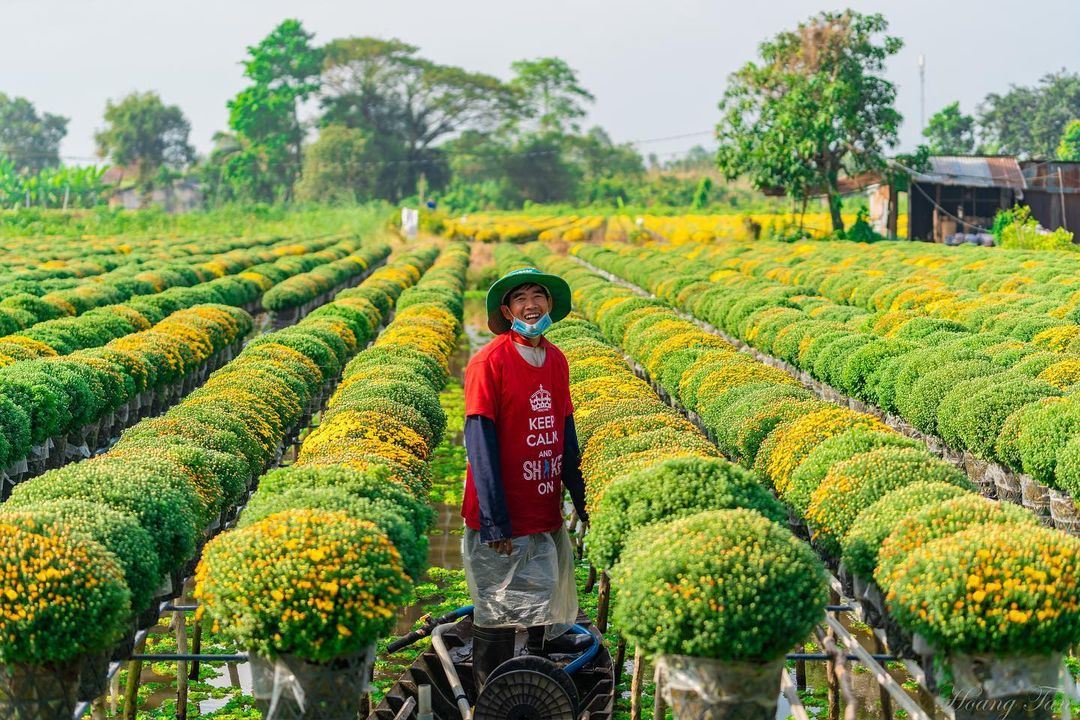 Photo: Zing.vn, VnExpress