First premiered in March 2018, the Hoi An Memory Art Show has quickly become one of the tourist attractions when coming to Hoi An World Heritage Site.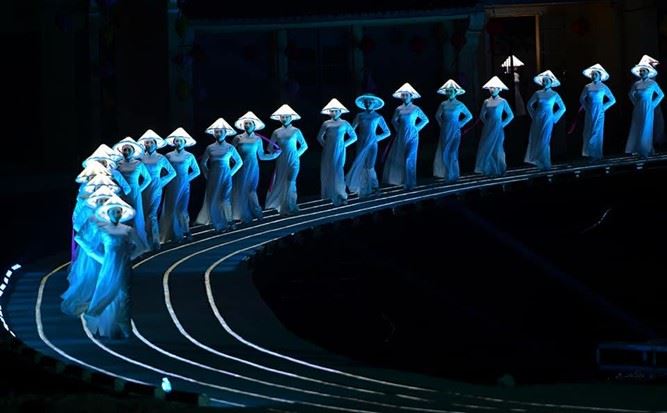 Memories of Hoi An opens with the image of graceful Vietnamese ao dai
The opening scene was impressive with the number of actors, colors, lighting and stage. Covering 25,000m2, on the backdrop of the island's natural water in the middle of Thu Bon River, the show takes place with extremely vivid and brilliant colors, sounds, and lights.
The story of Hoi An Memory takes visitors back in time to Hoi An in ancient times, to welcome viewers to enjoy the successive stories that are humane, romantic and full of temperament of the people of Quang.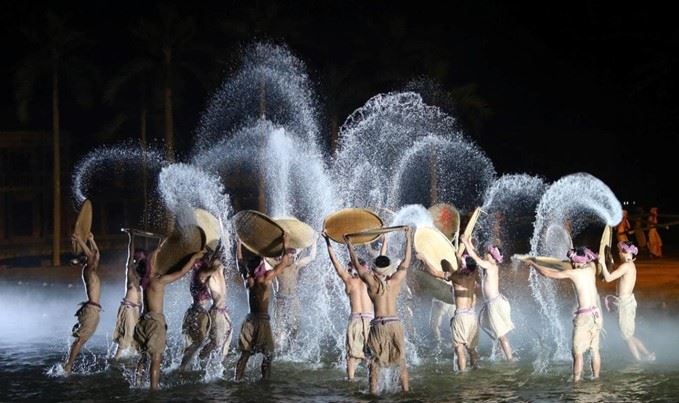 The historical story of Hoi An's busy trading port is told extremely vividly
The process of building a hamlet, expanding the land, building a life, integrating international culture at the commercial port and preserving the beauty of Hoi An ancient city is depicted through 5 stages: revival, wedding, lights and sea, integration and ao dai told by the girl weaving by the loom by the endless stream of time.
"Satisfying", "beautiful" are the words that viewers of the show must utter. Going from impression to impression, the viewer is drawn to the historical story conveyed in an easy-to-understand, gentle and humane way.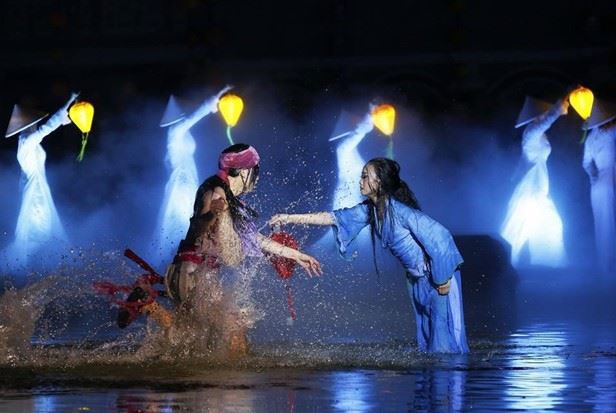 The image of Thu Bon River, Hoai River associated with Hoi An throughout history
The show has the participation of 500 professional actors selected from Hanoi, Ho Chi Minh City and Da Nang, trained by international choreographers half a year before officially going on stage. To date, it has attracted more than 1,000,000 viewers.
Memories of Hoi An was recorded by Guinness Vietnam as the daily art show with the largest number of actors and the largest outdoor stage performance.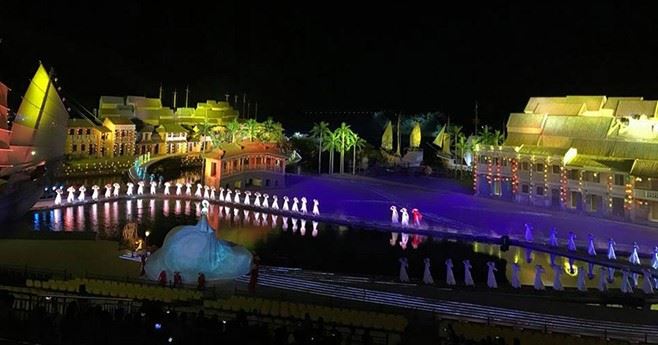 The program has become one of the attractive destinations every night in Hoi An
In particular, Memories of Hoi An was recognized as a world-class reality show by Reuters news agency in March 2019, and as the leading Historical Spectacle Show at the Best Hotels - Resorts Awards organized by Wanderlust Tips Travel Magazine in Korea in July 2019.