Hon May retreated in
Referring to the most beautiful islands in Phu Quoc, it is impossible not to mention the name May Rut. This island is located in the south of An Thoi archipelago, separate from Phu Quoc Island and famous for its pristine beauty, clear blue water, cool and pleasant air.
Coming to May Rui island, you can delight in waving in the blue water, snorkeling to watch corals or relaxing on the hammock swaying stuck on the coconut tree, listening to the murmuring waves, watching the vast sea and sky, floating all sorrows with the wind. In addition, this place also specially designed wooden bridges, net beds, skis, bird nests ,... for you to own the photos of millions of likes.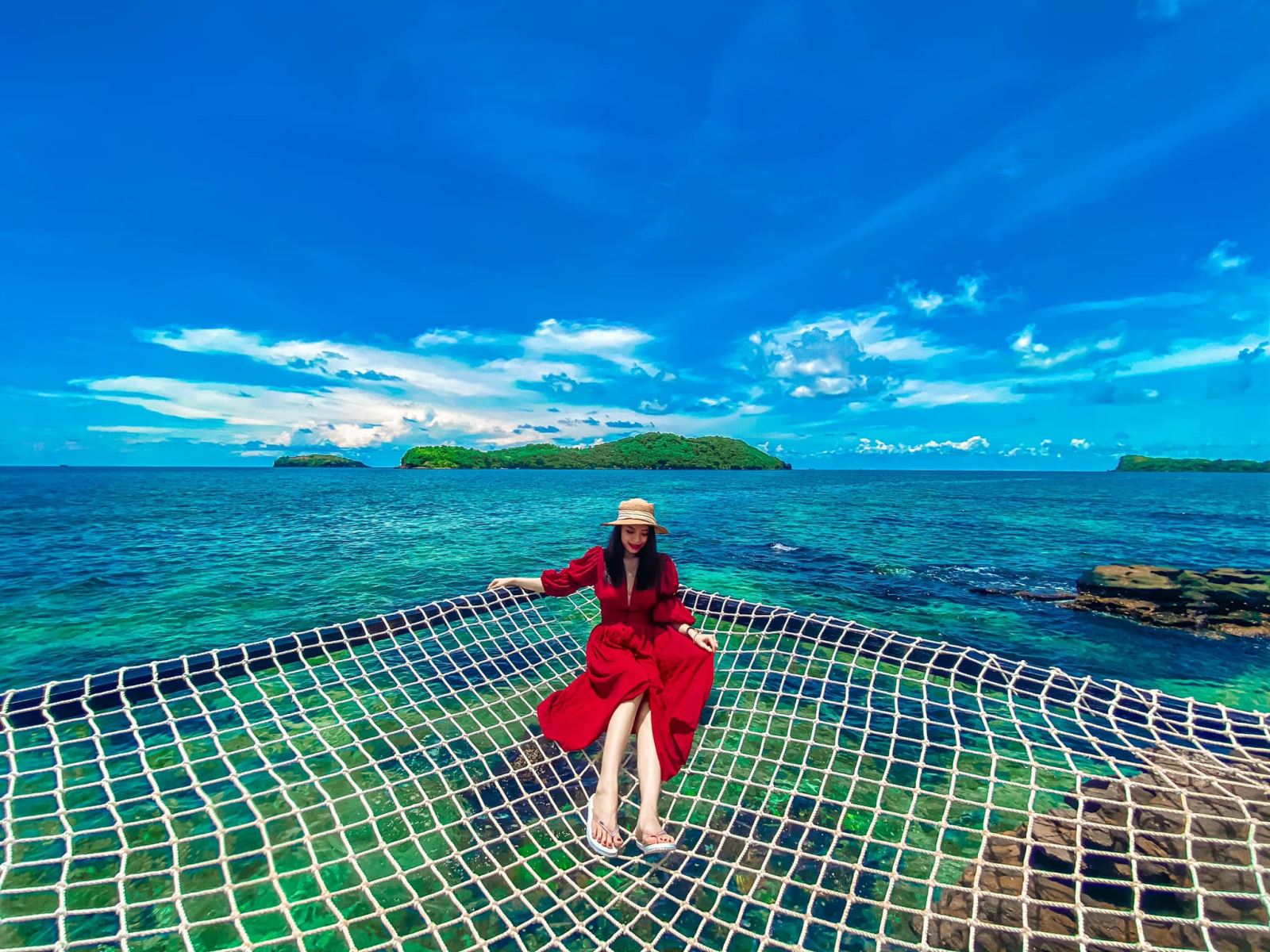 Photo: May Withdraw Luxury
Hon Gam Ghì
Hon Gam Ghì, also known as Hon Dam Ngang, is located in the southernmost part of the An Thoi archipelago. This island is known for possessing the beauty of captivating people with golden sunshine like pouring honey on the sand, soaring coconut trees, large and small rapids patted by countless gentle waves.
Not only immersed in the charming scenery of the ocean, at Gam Ghì island, you also have the opportunity to experience many other interesting activities such as snorkeling. Below the surface of the water is a rich world with shimmering coral reefs and many strange sea creatures that just use the naked eye to see through the jade water. All create a vivid, brilliant picture like paradise in real life.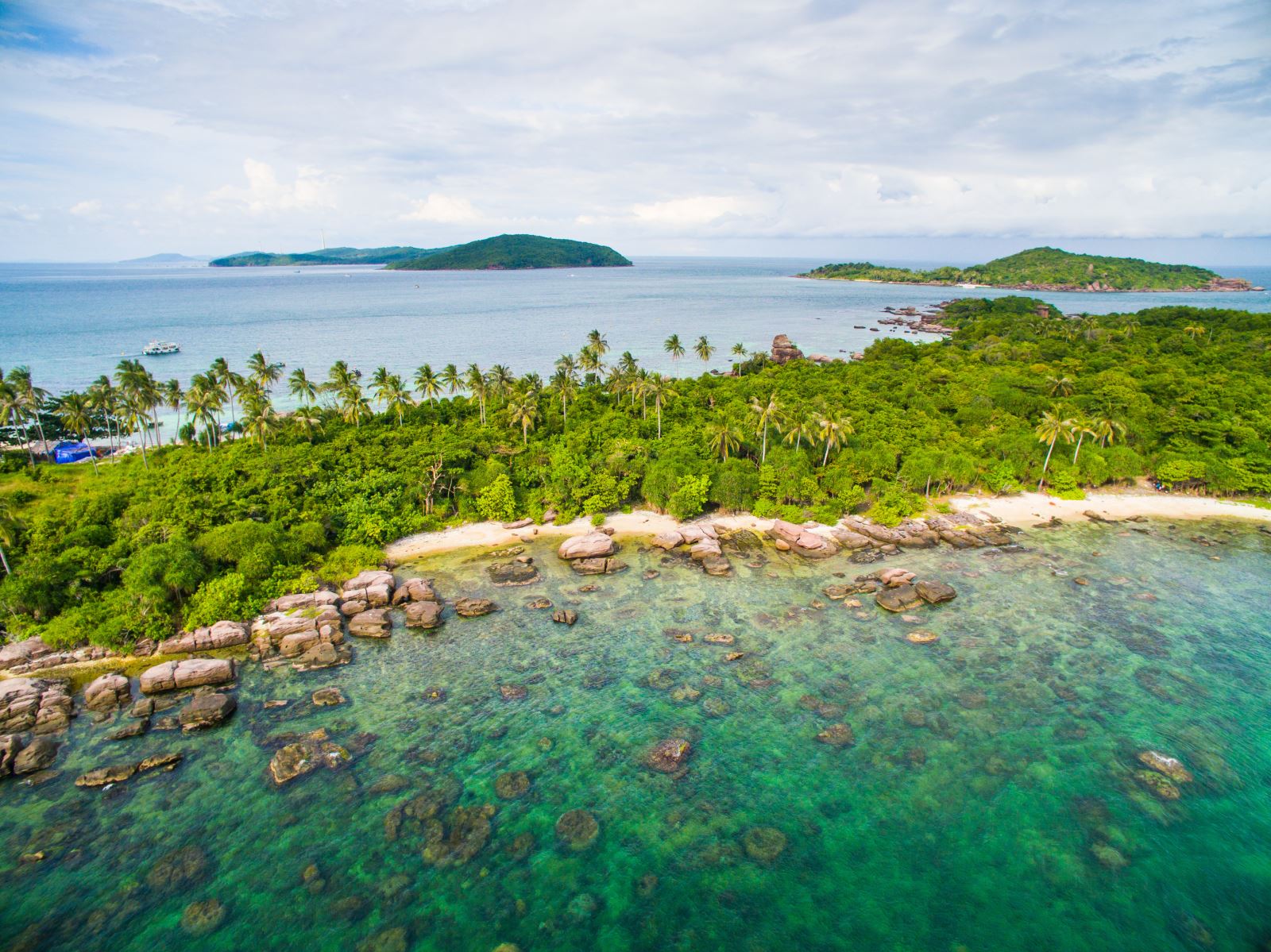 Photo: Shutterstock, Facebook

Hon Mong Tay
Travel lovers give Mong Tay island the name "sleeping fairy" because this place still retains its inherent wild and liberal features. If you have the opportunity to set foot on Mong Tay island, you will immediately be fascinated by the beauty of this place.
On the small island, there are not many houses living as well as tourist exploitation activities. Therefore, you will have the opportunity to fully enjoy the peaceful atmosphere and start an exciting adventure. It will be a different experience for you to be with your friends camping on the beach, fishing, catching humus,... like real fishermen and prepare a BBQ party amid a magnificent sunset.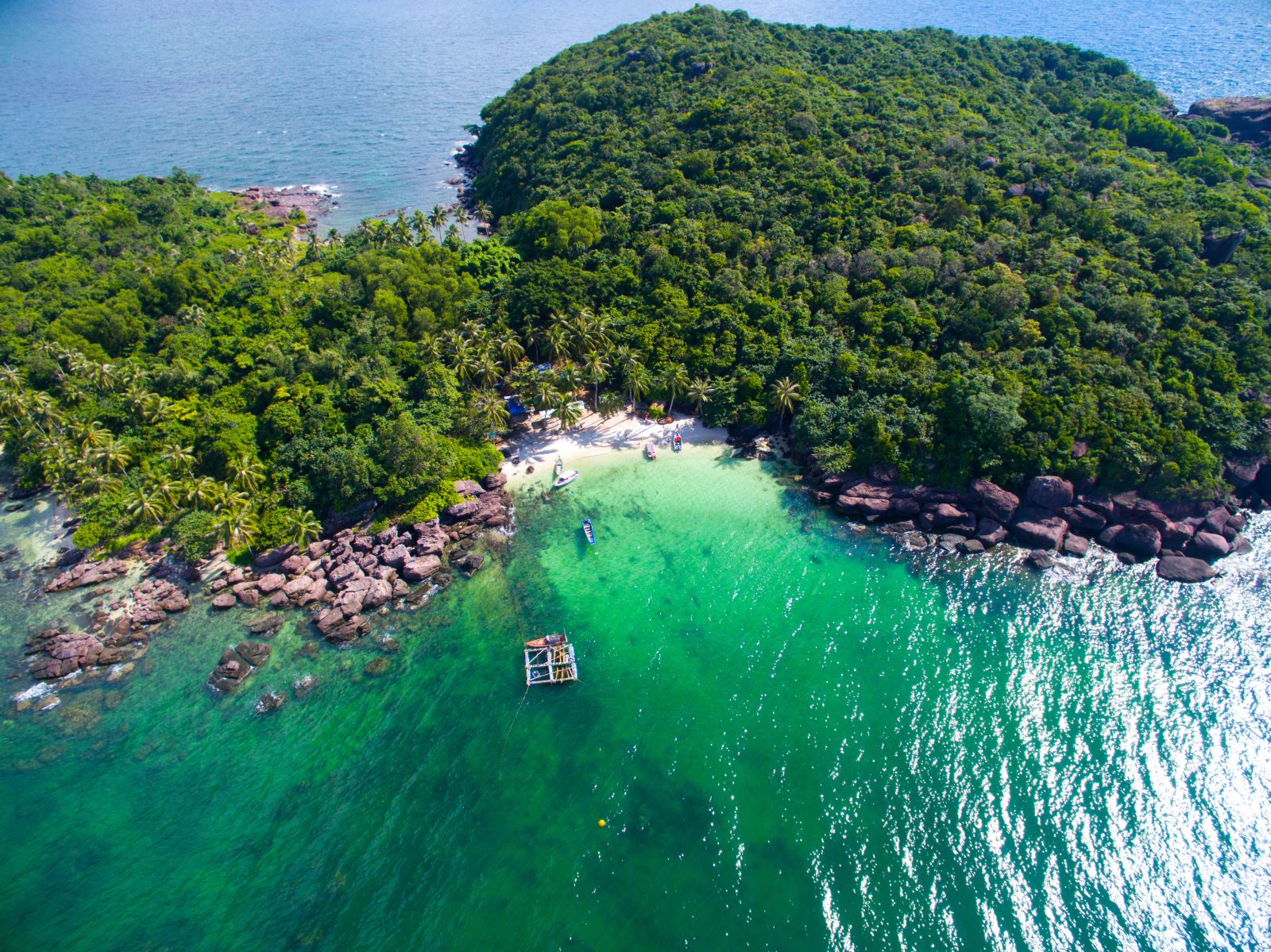 Source: Shutterstock
Photo: Internet