Hue tourism is also hiding a beautiful, pristine island with a beautiful natural ecosystem. That is Son Cha Island, which was once given the name Ngu Hai Dai by King Minh Mang.
Many people go to Hue to mistake this place with Son Tra peninsula, Da Nang because the name is quite similar. In fact, this island is still pristine, few people know, located at the foot of Hai Van mountain peak with jade sea surface bending around the golden sand, making many people surprised by its shimmering beauty.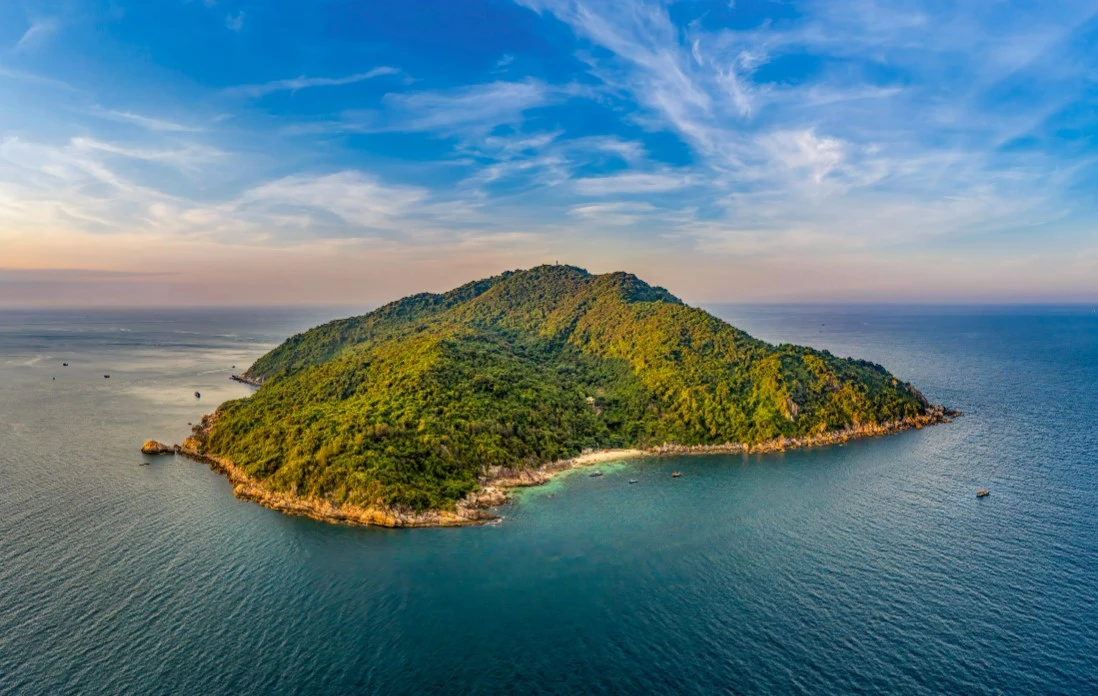 The sea here is clear, the water surface is jade, there is a golden sand beach winding around as if enveloping a swimming pool space on the shore. The special thing here is not only to hear the murmur of waves and catch the cool sea breeze, but visitors can also swim while watching the North-South train bend through the majestic rapids extremely interesting.
Currently, tourism activities in Son Cha are still not as developed as other places in Hue. However, this place is extremely suitable for scuba diving, watching corals.
Son Cha is only about 1.5km wide but has full terrain. The rocks close to each other stood in the clouds of the sky over the years. It is interesting to walk barefoot on the rocks, silently listening to the waves crashing beneath your feet. Son Cha has more than 144 species of coral, 135 species of seaweed and about 162 species of colorful fish. This green island is the only place in the sea to preserve rare chamois species and also a sea with many seafood species such as lobster, grouper, abalone, sea ginseng ...
At night, visitors can take a walk under the sand, organize overnight camping activities on the beach, enjoy the strong smell of the sea and the moonlight. On the island, electricity is generated from dynamite. To save oil, the machine only ran for a few hours at night, then it all fell into darkness, leaving only the sound of insects and the sound of waves crashing on the shore. Because swear if you plan to spend the night, remember to bring a flashlight, charge your smartphone full of battery, prepare spare chargers so that the paparazzi work is not interrupted midway.
To explore Son Cha Island, come to Lang Co town!
Photo: Vietnamnet