"Golden season" in Phu Quoc beach paradise
From November to April next year is the most ideal time to travel to Pearl Island when the weather is dry, little rain, the average temperature is cool at 27-28 degrees Celsius. This is also the quietest time of the year, revealing the blue water - emerald color in the bottom.
If you name Phu Quoc as the pearl island, the southern island area will be the most beautiful "cut", with wonderful nature and a variety of resorts, island tours, coral diving, sea sports ... to play 3-4 days does not end the experience.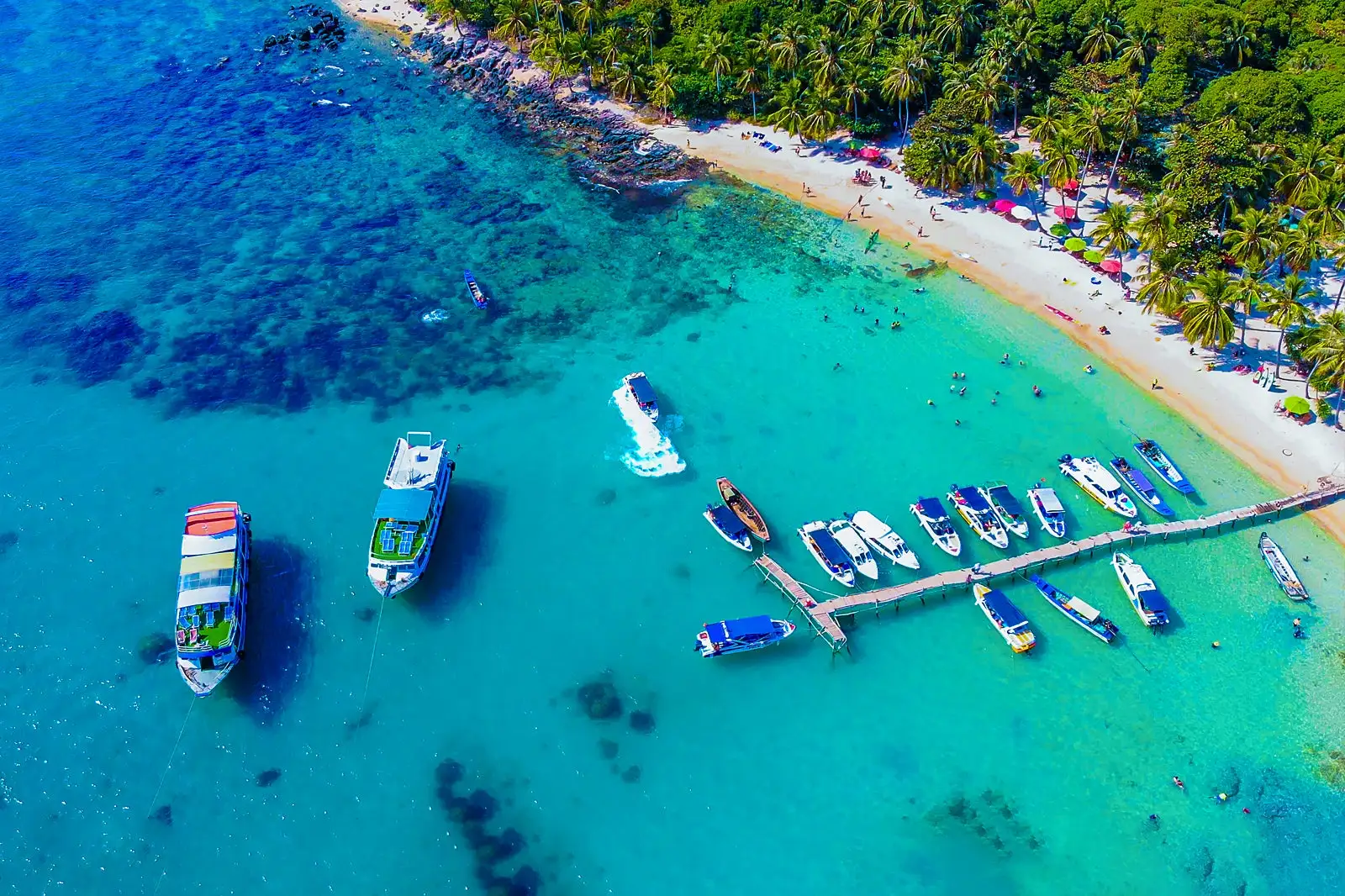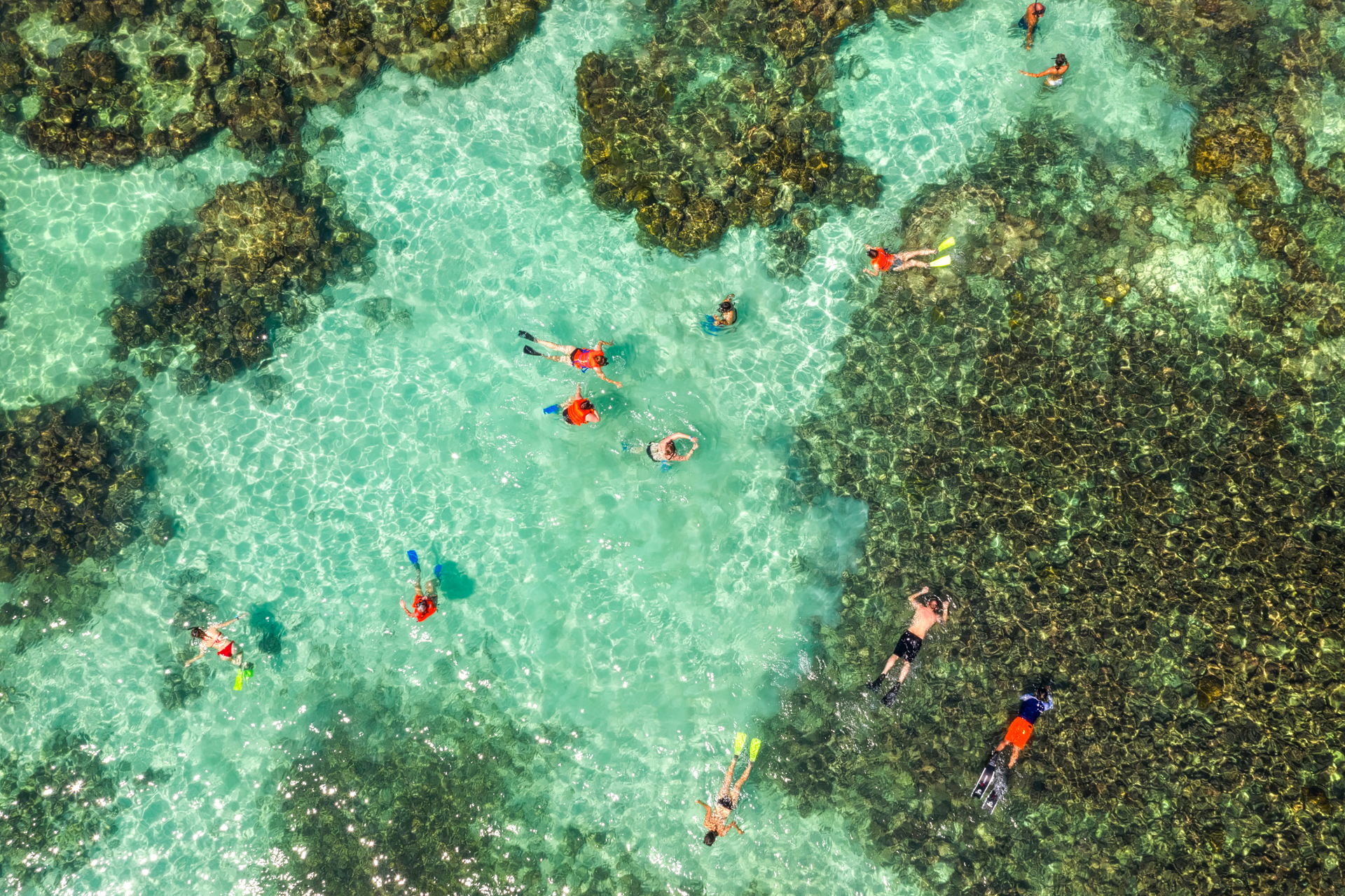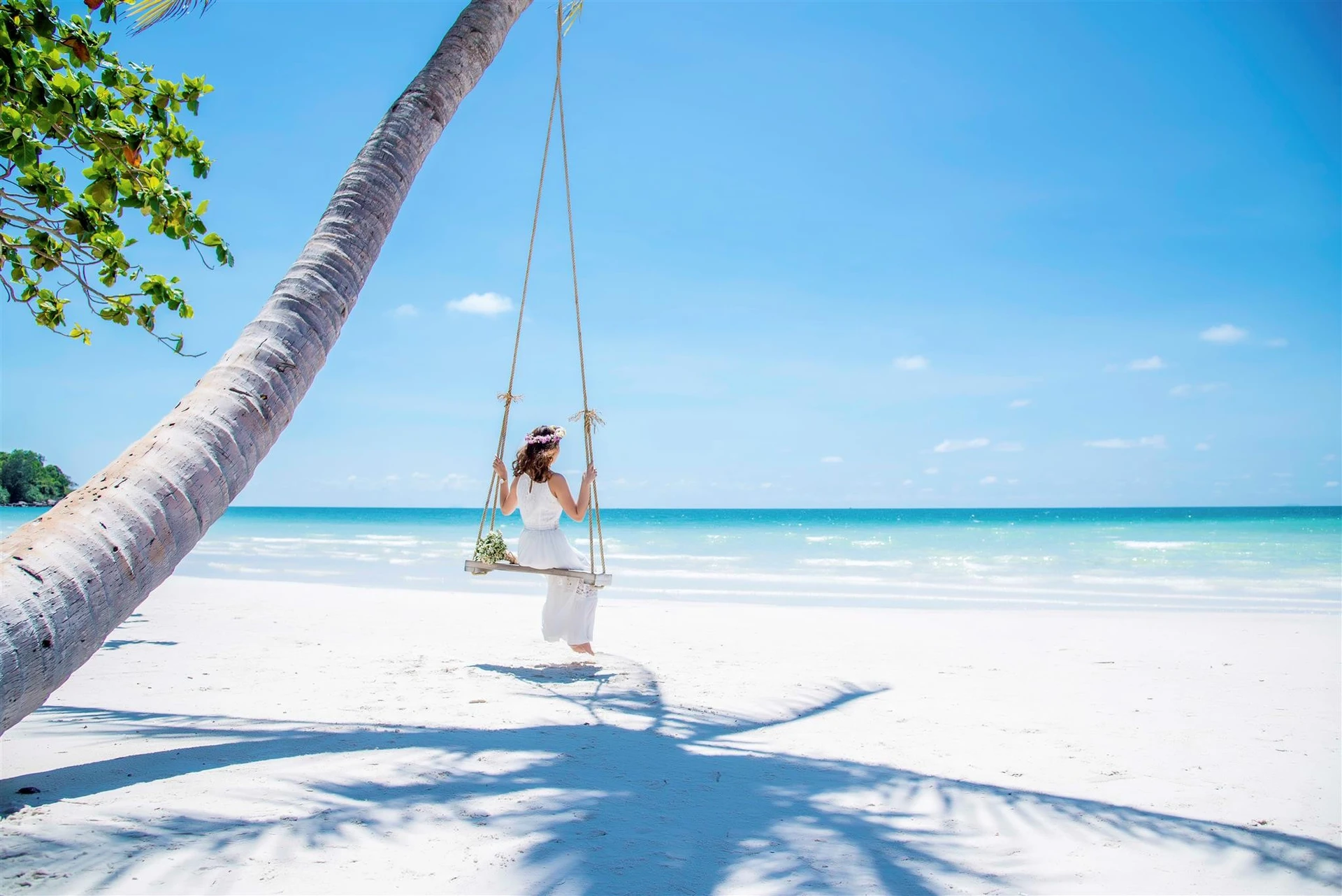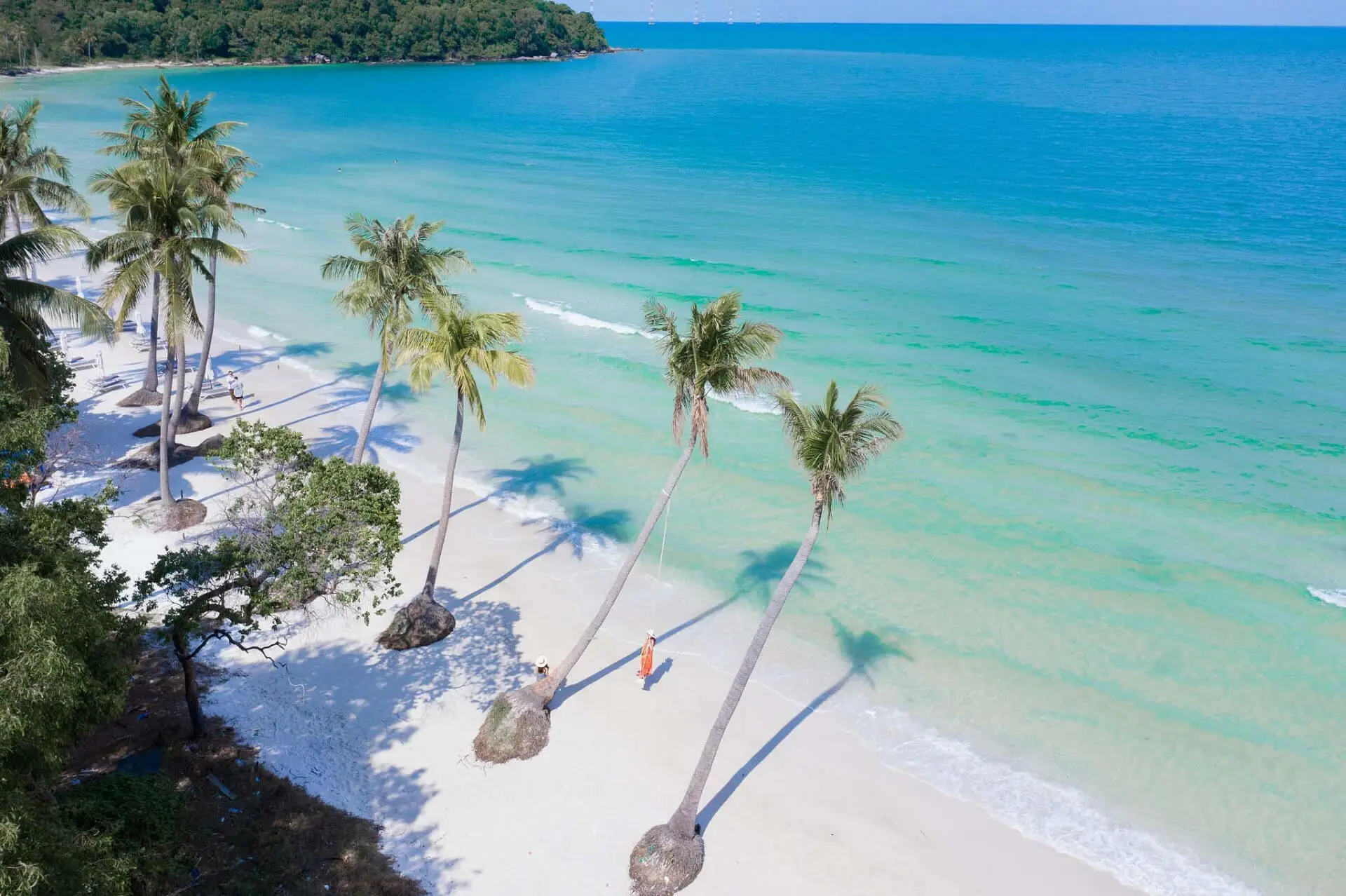 Luxury resort at reasonable price
If you are traveling in a large group, you can choose resorts in the form of villas such as New World Phu Quoc or Premier Village Phu Quoc. New World Phu Quoc is offering preferential prices, from about 8.7 million VND/night for a 3-bedroom villa with private pool. Premier Village Phu Quoc also has a similar price, mid-November falls from 8.5 million VND/night for a 3-bedroom villa with a private pool.
In smaller groups, Premier Residences Phu Quoc Emerald Bay with a wide selection of hotel rooms overlooking the sea, diverse services providing a variety of fun activities for children and sea sports for adults is a reasonable choice.
The room rate per night at Premier Residences Phu Quoc Emerald Bay for 2 adults is about 2 million VND. Currently there is a 4-night offer, you will save 25% and stay 7 nights save 28%. If you want to save more money, you can choose hotels located in the shophouse area in Sunset Town, priced from 700,000 - 900,000 VND / room / night for two adults.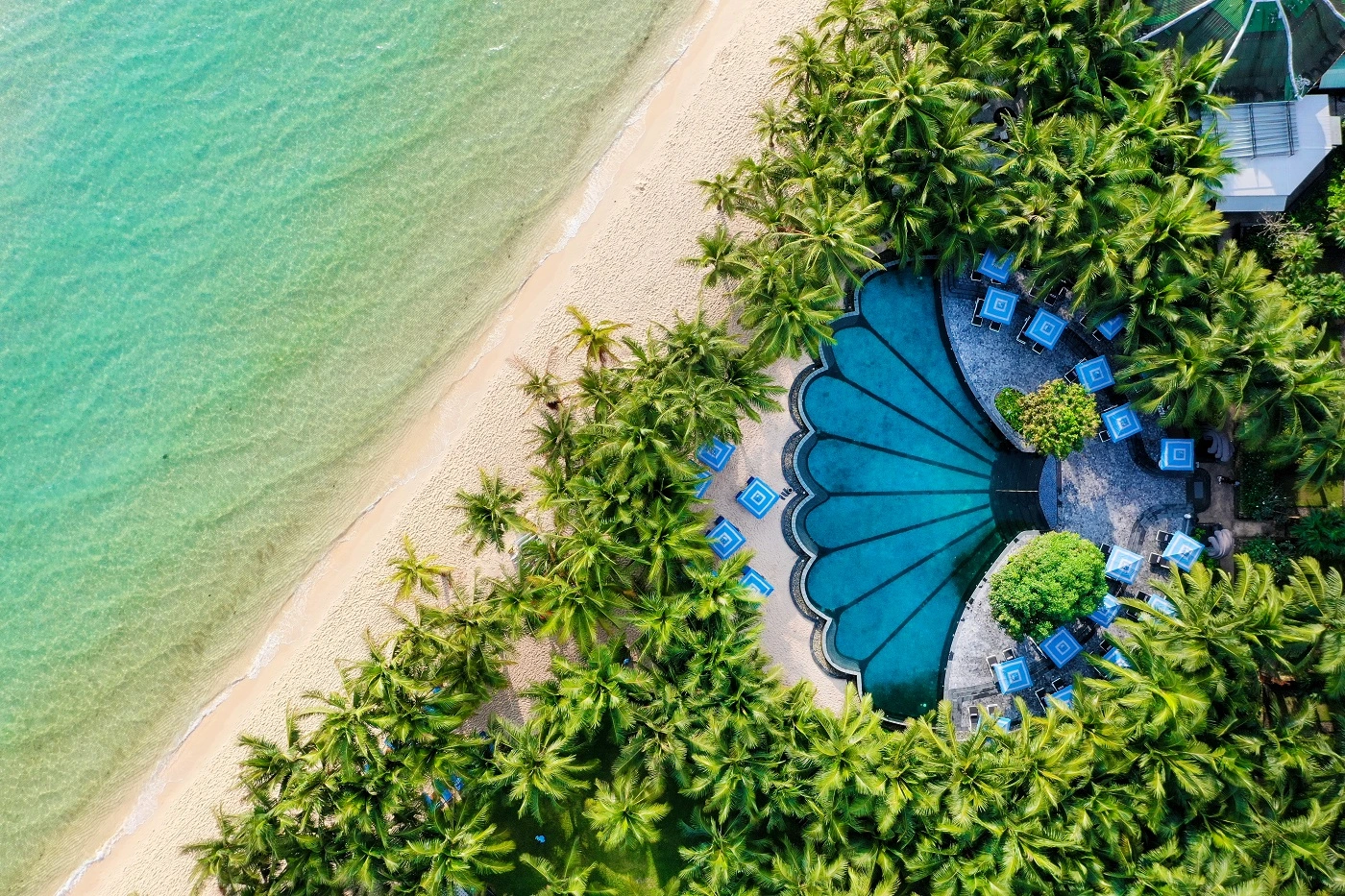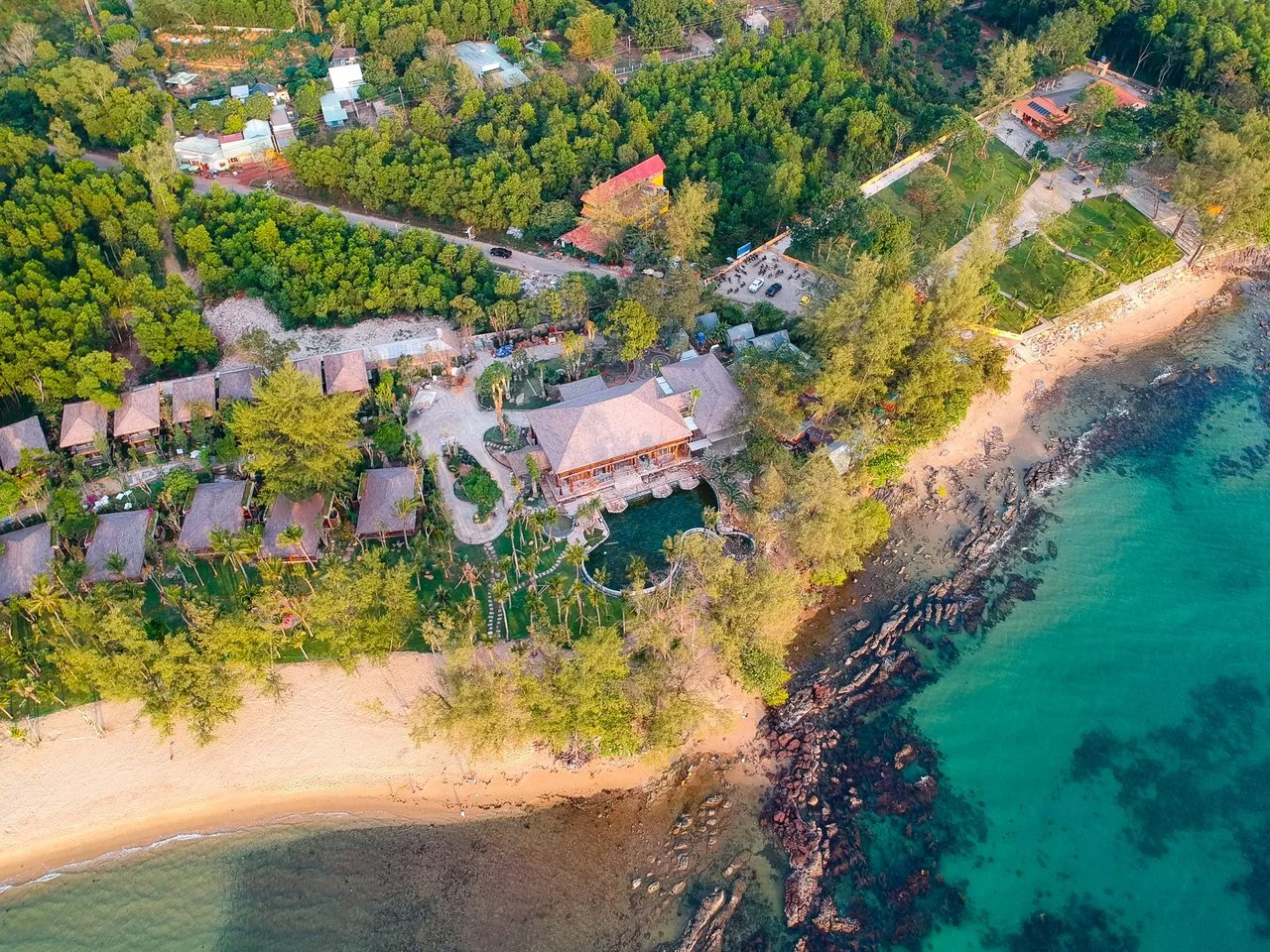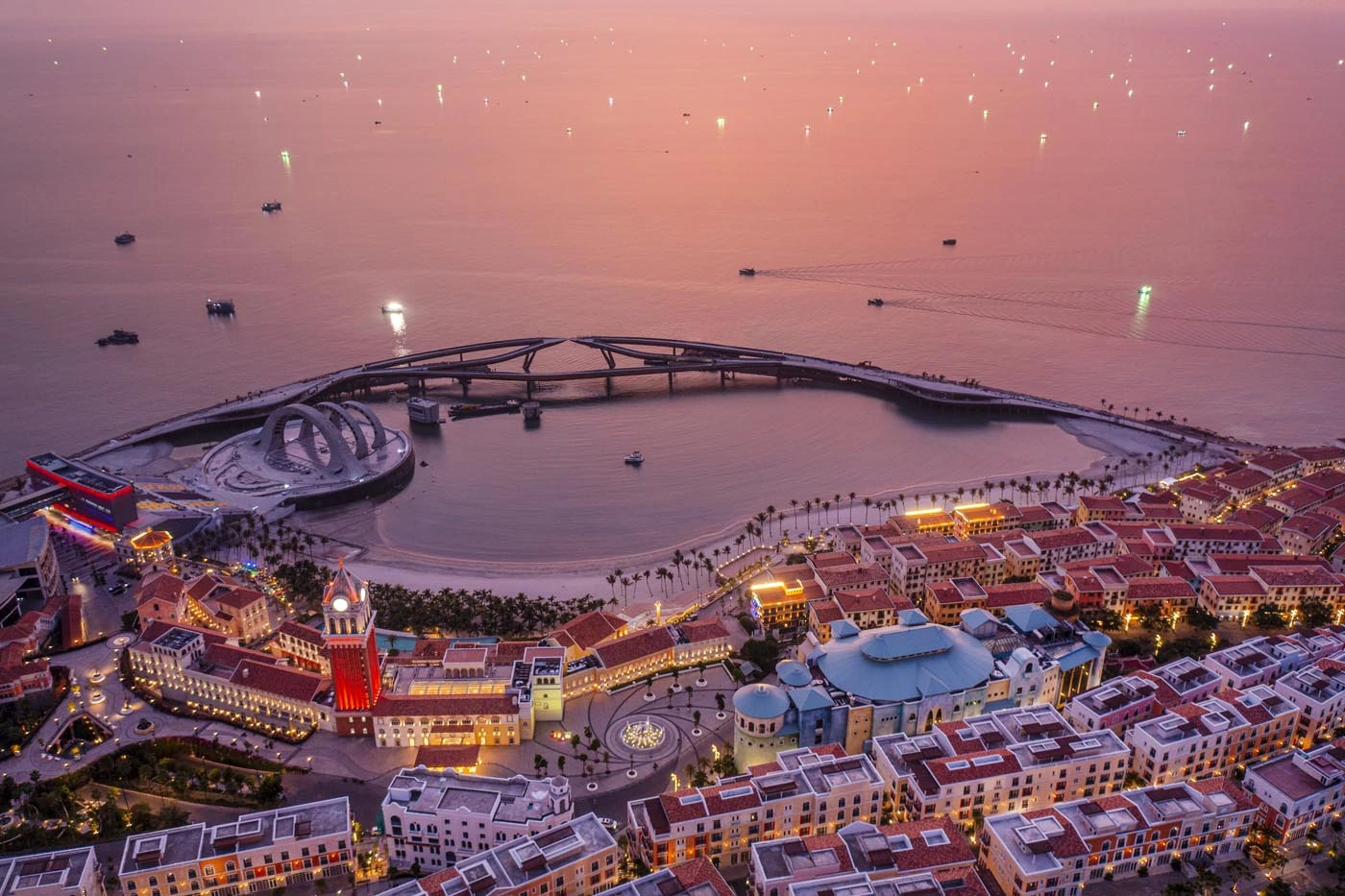 Series of fun experiences
In addition to beautiful nature, the pearl island also has many fascinating experiences waiting for visitors to explore.
From 600,000 VND, visitors will be able to cruise with the longest 3-rope cable car in the world to see the southern sea of Phu Quoc island with blue water, to have fun at Aquatopia water park or brave challenges with adventure games at Exotica village.
Hon Thom cable car is undergoing technical maintenance to ensure the safety of visitors and is expected to reopen in 12 months. Therefore, this time visitors can reach the island by canoe tour.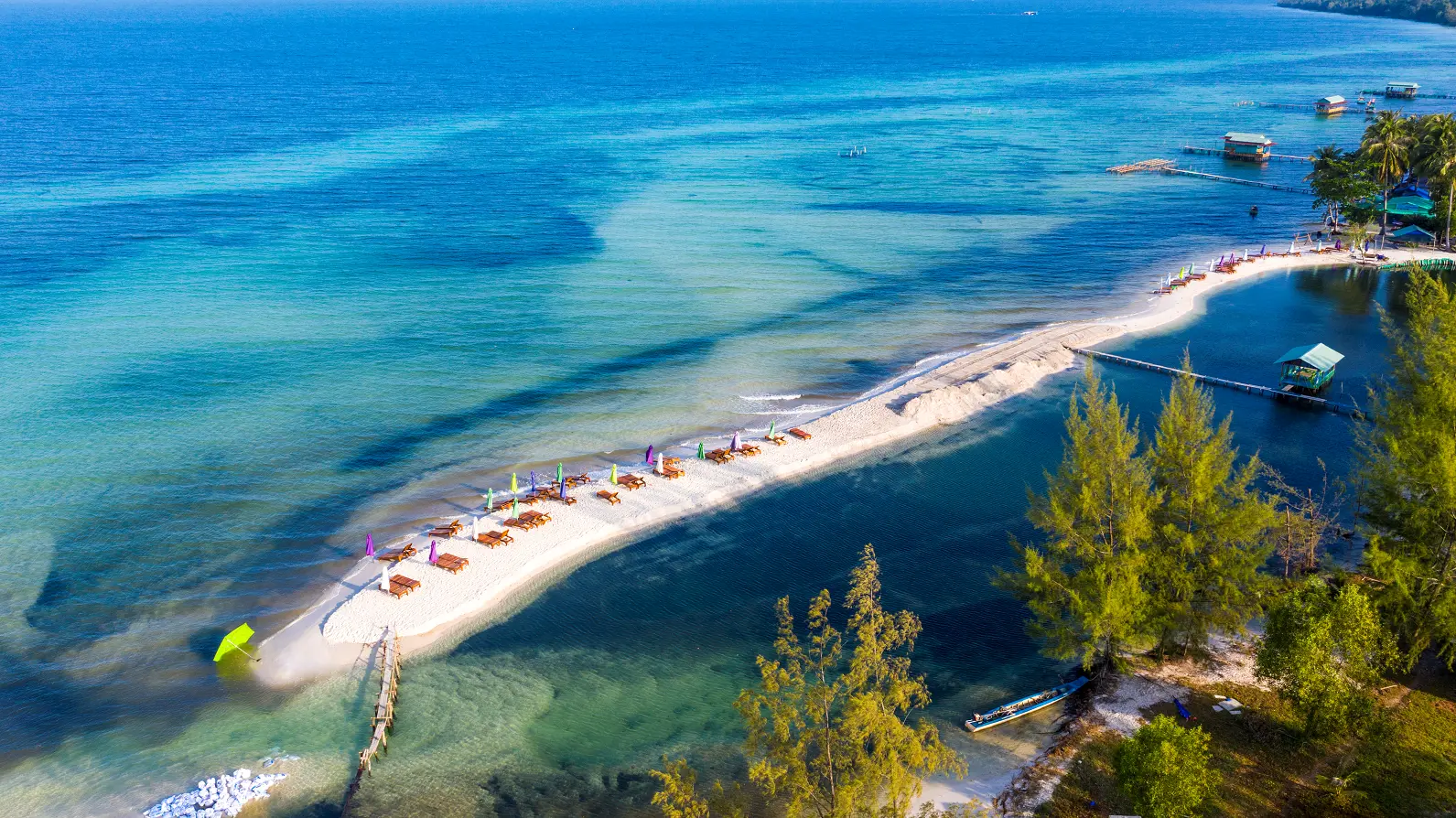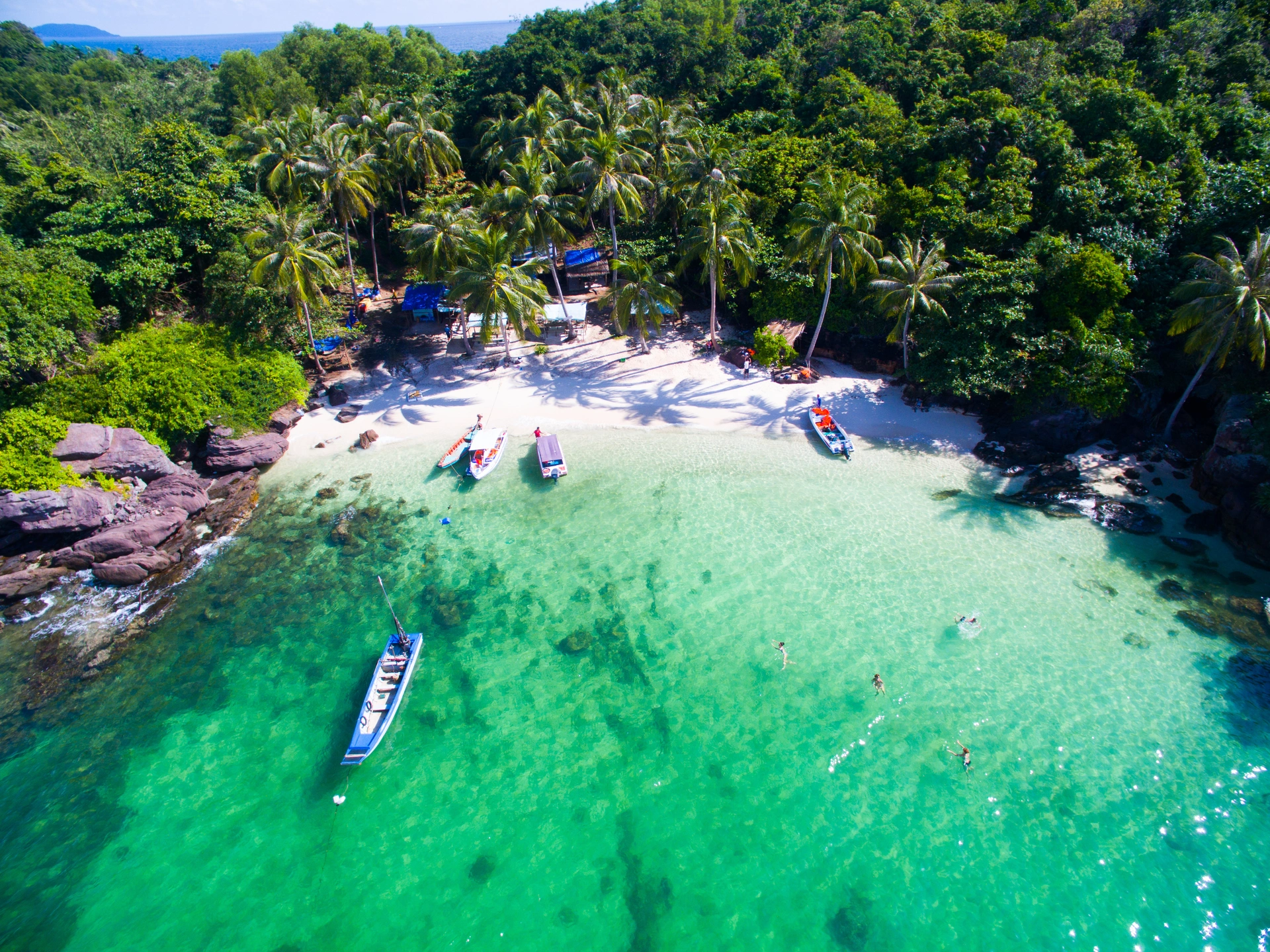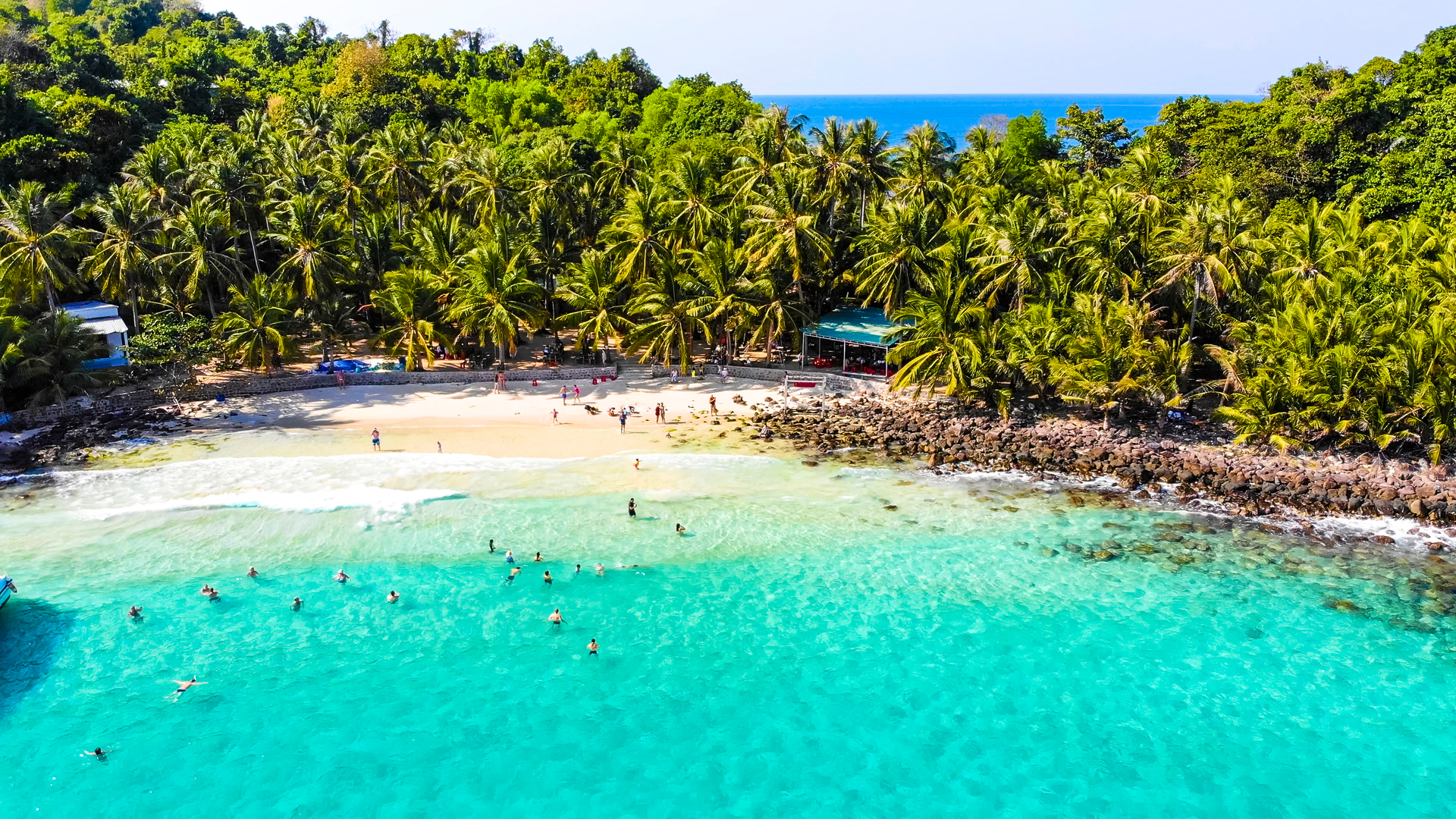 On other days, you can experience the "3-island tour", visit and scuba dive at pristine islands with crystal clear water, such as May Withdraw Trong island, Gam Ghì island, Mong Tay island... The tour price is 450,000 VND/person if you go to join boats and canoes.
In the afternoon, many visitors choose to walk to watch the sunset at Sunset Town after returning from Hon Thom or from the "3 islands" tour. The town has beautiful Mediterranean colors without dead corners, with many romantic check-in points. In particular, visitors can also see the rare "Marriage Proposal" in the world from here.
The evening is an opportunity to enjoy Asia's leading multimedia show on the sea screen – Kiss The Stars. With preferential prices from 150,000 VND applied until the end of 22/12, visitors will explode with emotions when listening to majestic music mixed with interesting laser, fire and water effects. Especially, on the 4th, 6th, 7th days of the week, the end of the show will be a satisfying fireworks display.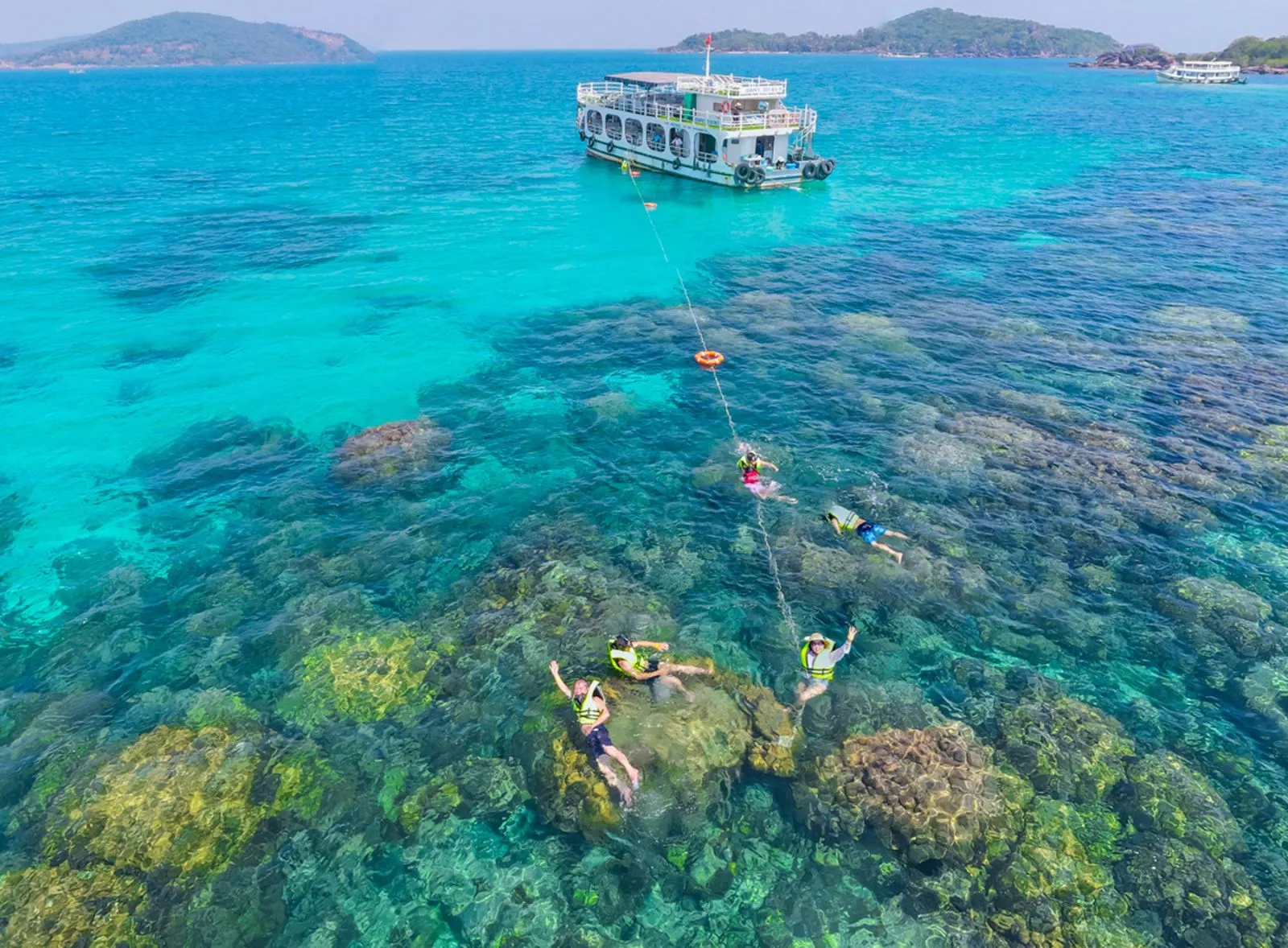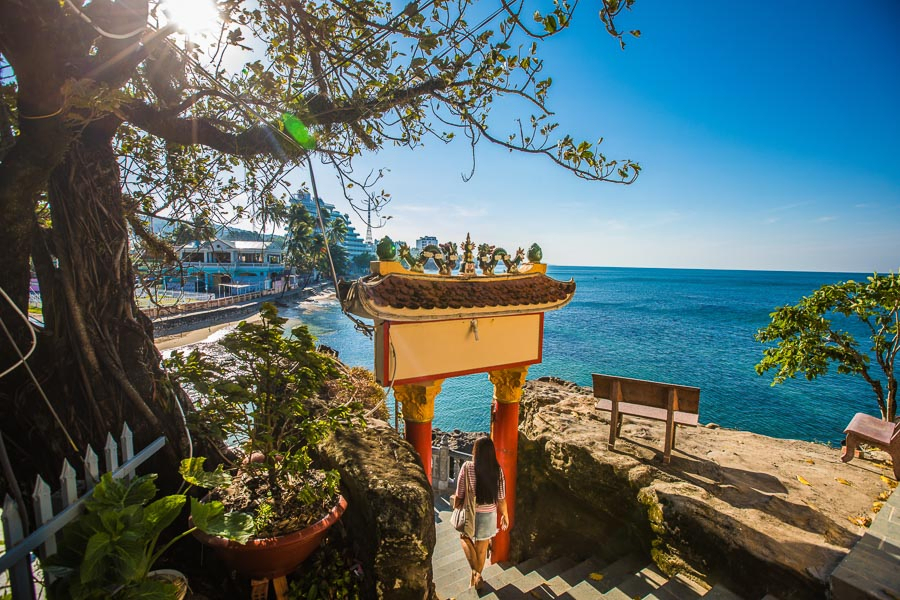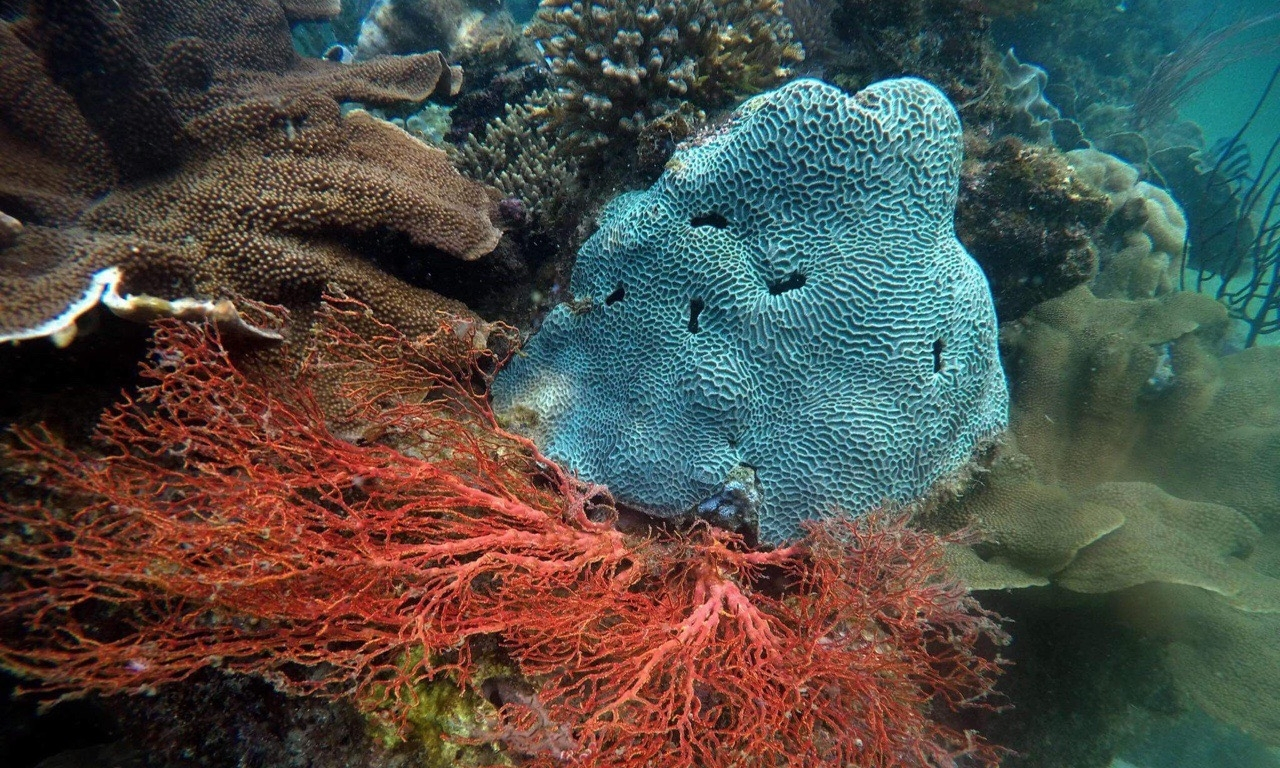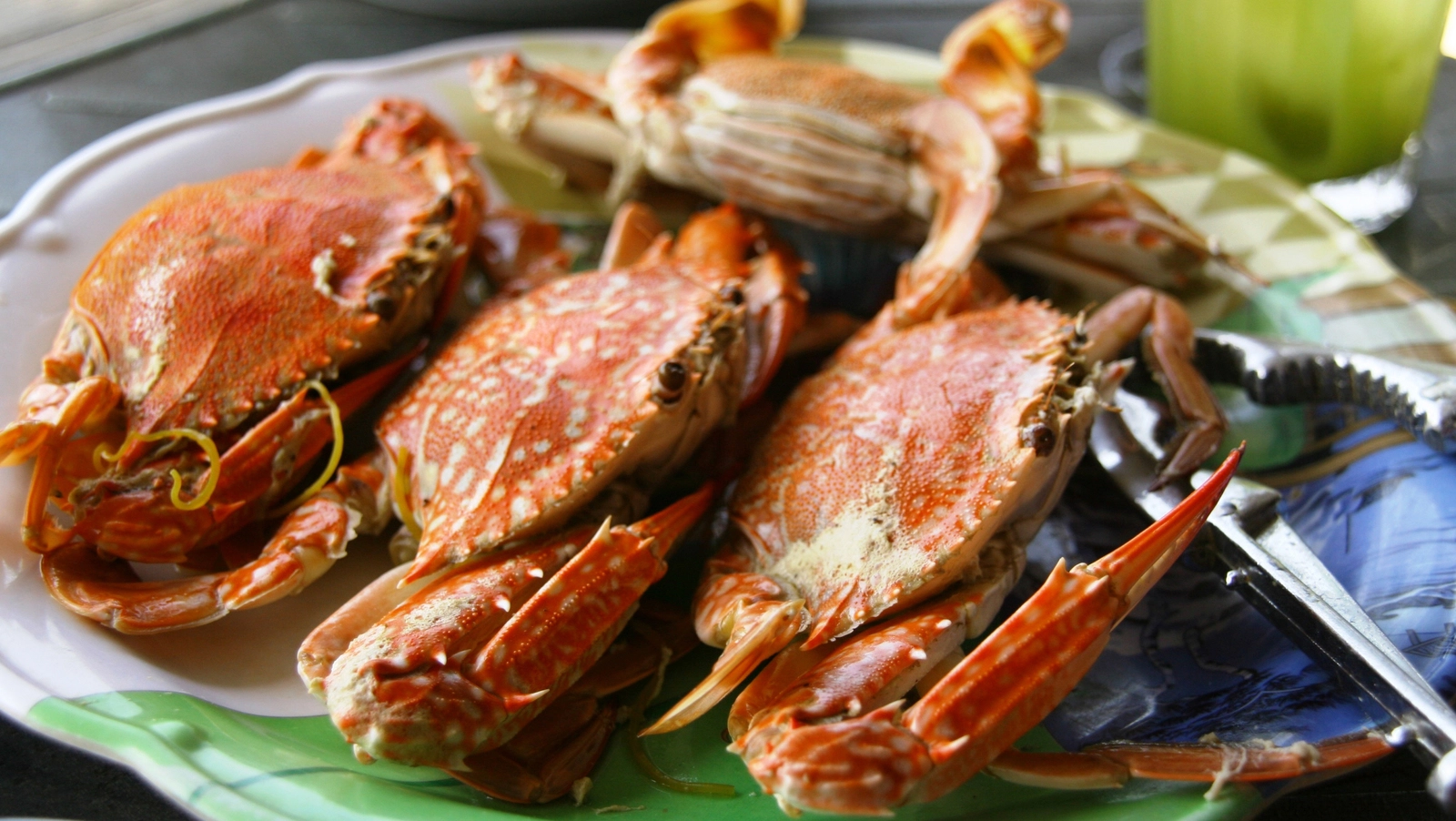 There are many ways to move in the pearl island, the most economical is to rent a motorbike, the price is about 120,000 - 150,000 VND / day. If you book Sun World Hon Thom and Kiss The Stars tickets, you will get free bus access from the town center to the south of the island and vice versa during the many hours of the day.