Mu Cang Chai
Referring to Vietnam's paragliding spots, Mu Cang Chai is always the most prominent name. Inherently, the scenery of the Northwest mountains and forests and terraced fields, whether ripe rice season or pouring water, has a strong attraction. With an altitude of more than 1000m of Mu Cang Chai, what is more wonderful when you can take all the eyes to see the beautiful scenery of the Northwest from above. At the time of the "golden season", paragliding is also chosen by many people. The beautiful and majestic Northwest that anyone wants to set foot once in their life, especially charms those who are passionate about adventure tourism with Khau Pha pass, known as one of the "four great passes" in Vietnam.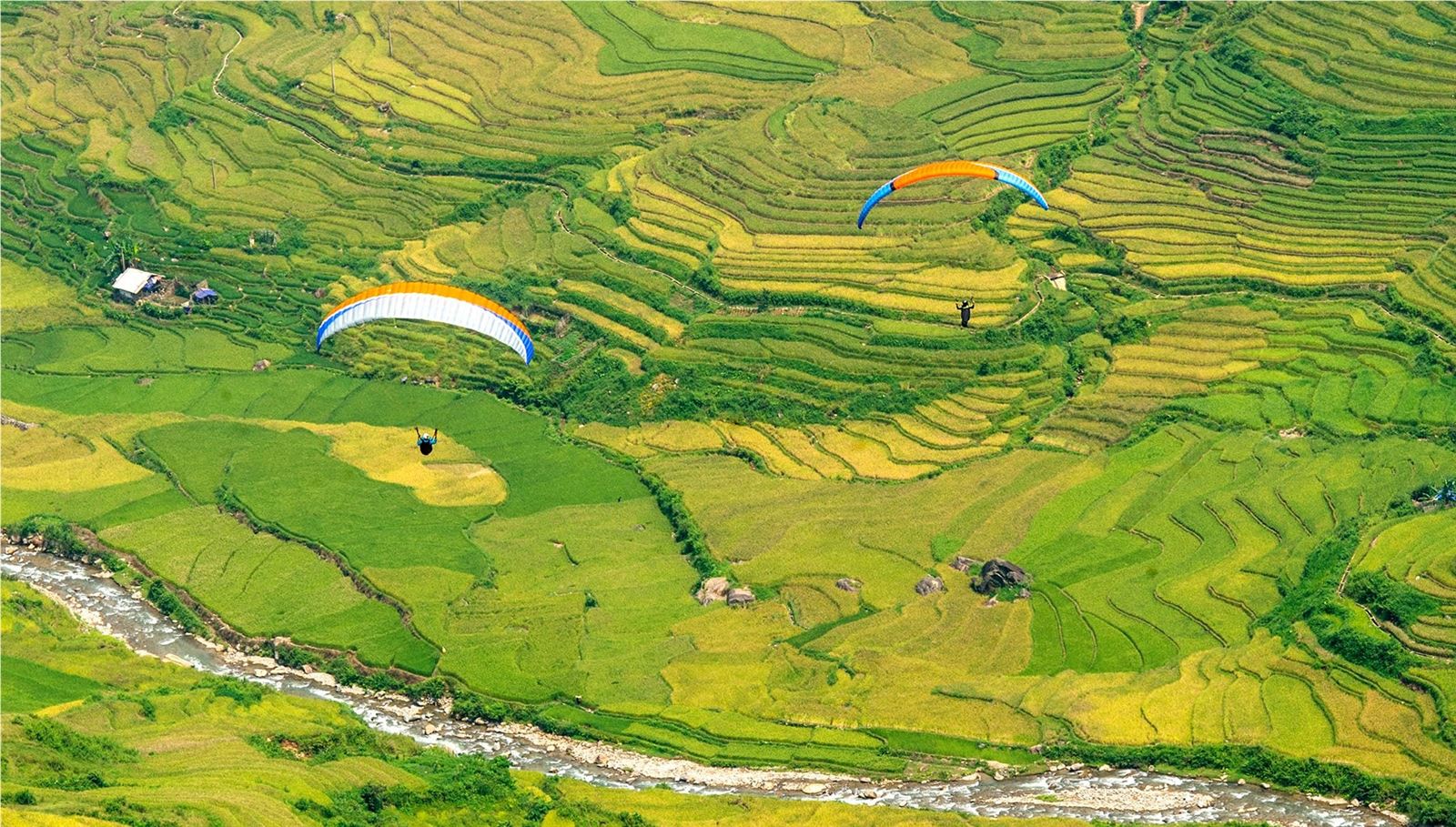 Image source: Internet
Compensation Hill
Parachute Hill 833, also known as Bu Hill by locals, is located in Chuong My, Hanoi, about 35km from the center of Ho Chi Minh City. In the reed season, the hillside is filled with the white of the newly bloomed reeds. This hill is one of the ideal skydiving locations with gentle terrain, beautiful scenery. Especially in the time from 9 to 11 months with cool weather is also the North wind season – the wind direction in front of the take-off site, extremely ideal for paragliding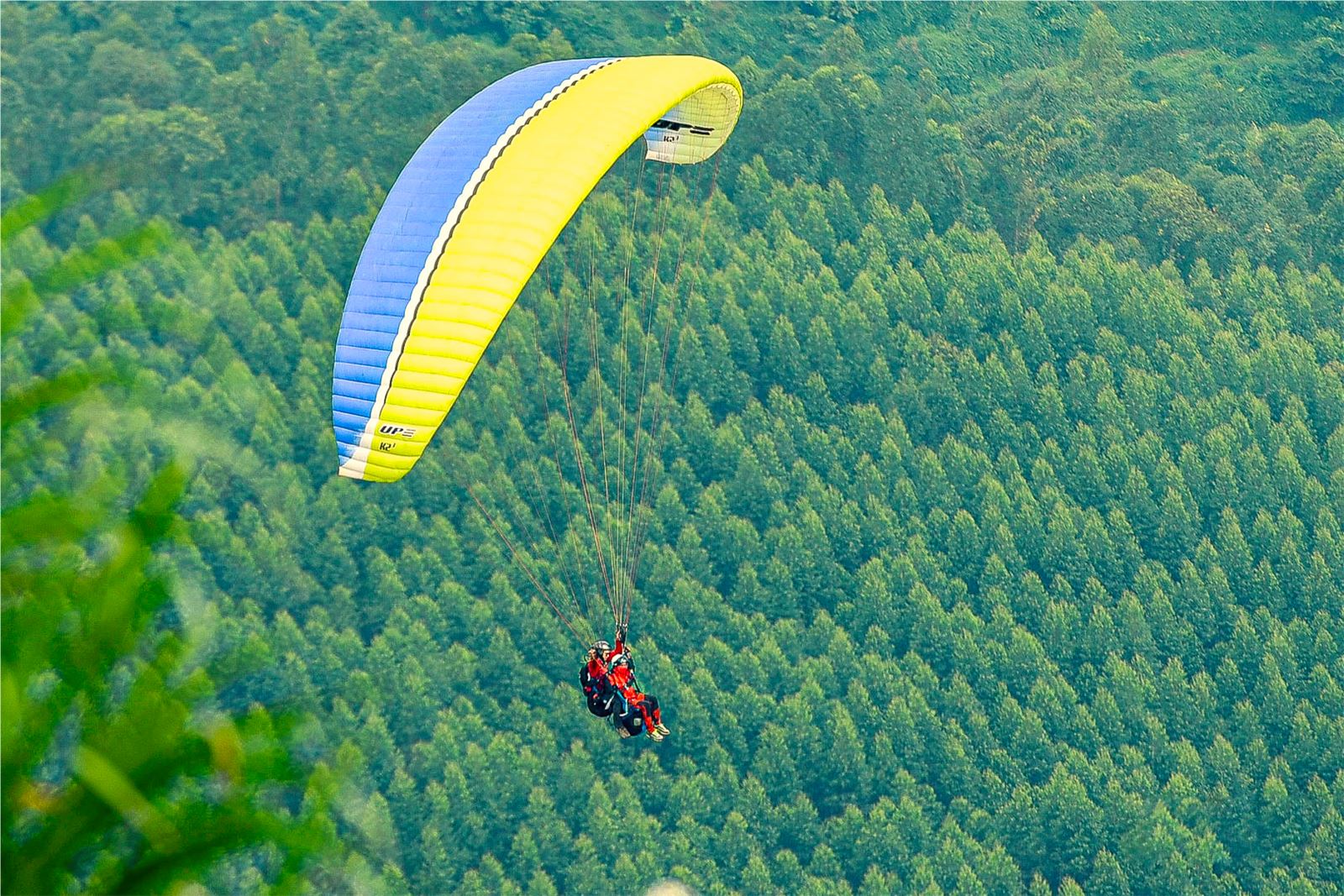 Image source: Vietwings
Son Tra
Son Tra Peninsula in Da Nang city is a paragliding destination with great scenery. Players will have the opportunity to see a charming bay on one side, a high mountain peak covered with clouds with each stretch of green forest on the high mountains creating a large ecoregion.
Coming to Da Nang, you should try this extreme sport. The landing position when playing paragliding in Son Tra peninsula is usually Tho Quang beach or Pham Van Dong beach with a bow shape creating charming and inviting bays.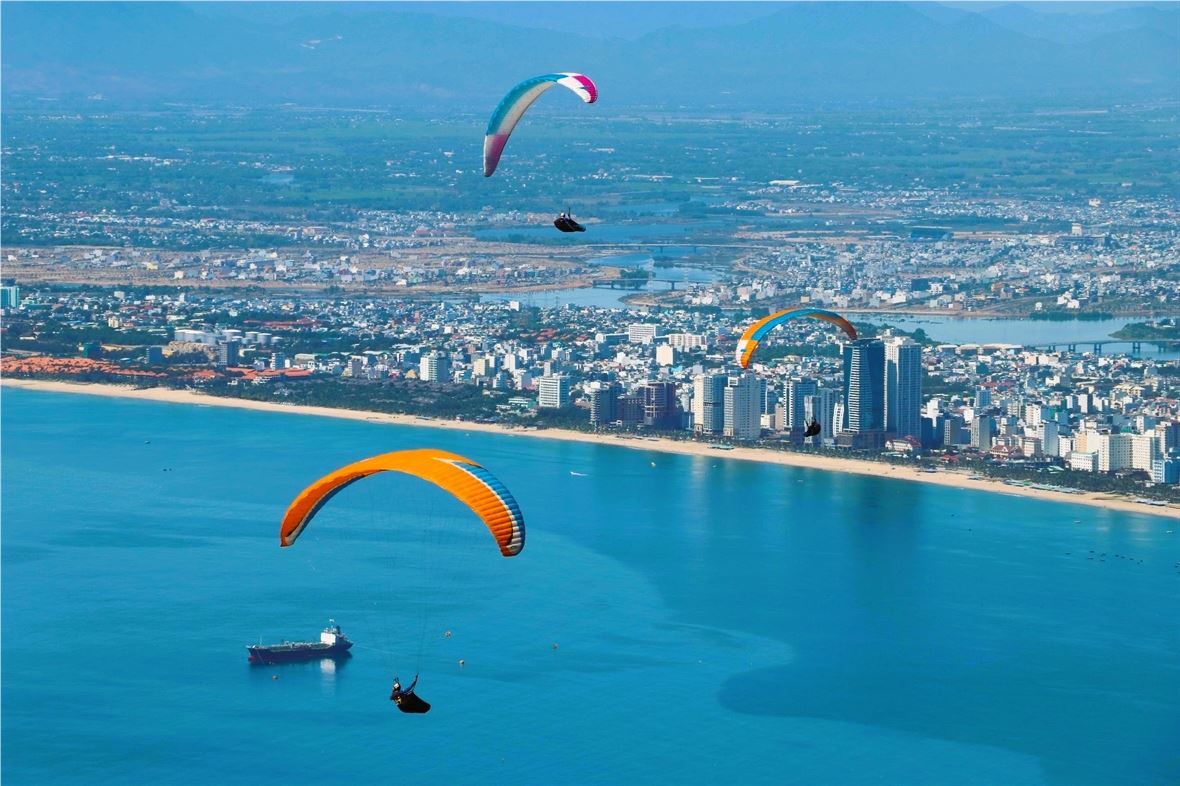 Image source: Internet
Linh Truong Mountain
The take-off point on the top of the mountain at an altitude of 210m is surrounded by a pine forest with a rather narrow running track and a steep slope. This place is a "playground" for experienced pilots. From the parachute wing, you will see the gentle beauty of the blue beach running long with rows of casuarinas, in the distance are salt fields sparkling with the sun. Winding along the Lach Truong River, Linh Truong Mountain is quite wild, nearly 5km long towards the Southeast as a highlight of the land blessed by nature, both mountains and rivers and seas, creating good conditions with many options for safe landing.
Photo credit: Cao Anh Tuan
Hon Hong
Hon Hong is about 45km from the center of Phan Thiet city and about 25km from Mui Ne in Hoa Thang commune, Bac Binh district, Binh Thuan province. This place has a majestic beauty that makes people easily overwhelmed. When standing on a mountain more than 200m high, sporadic green grass grows like a large desert. Each sea breeze brings with it the cold of the ocean that makes the human mind extraordinarily alert and excited.
Photo credit: Kim Thao
Seven Mountains
Seven Mountains is a region of 37 mountains amidst the vast alluvial plains of the Mekong River, located entirely in An Giang province. Among the 37 mountains, 7 are considered "Buu Son" - the sacred mountain of heaven and earth. Experience paragliding here, you will have the opportunity to see the poetic and lyrical scenery of An Giang countryside, with high mountains, long rivers and green Tri Ton rice fields stretching like a giant silk carpet.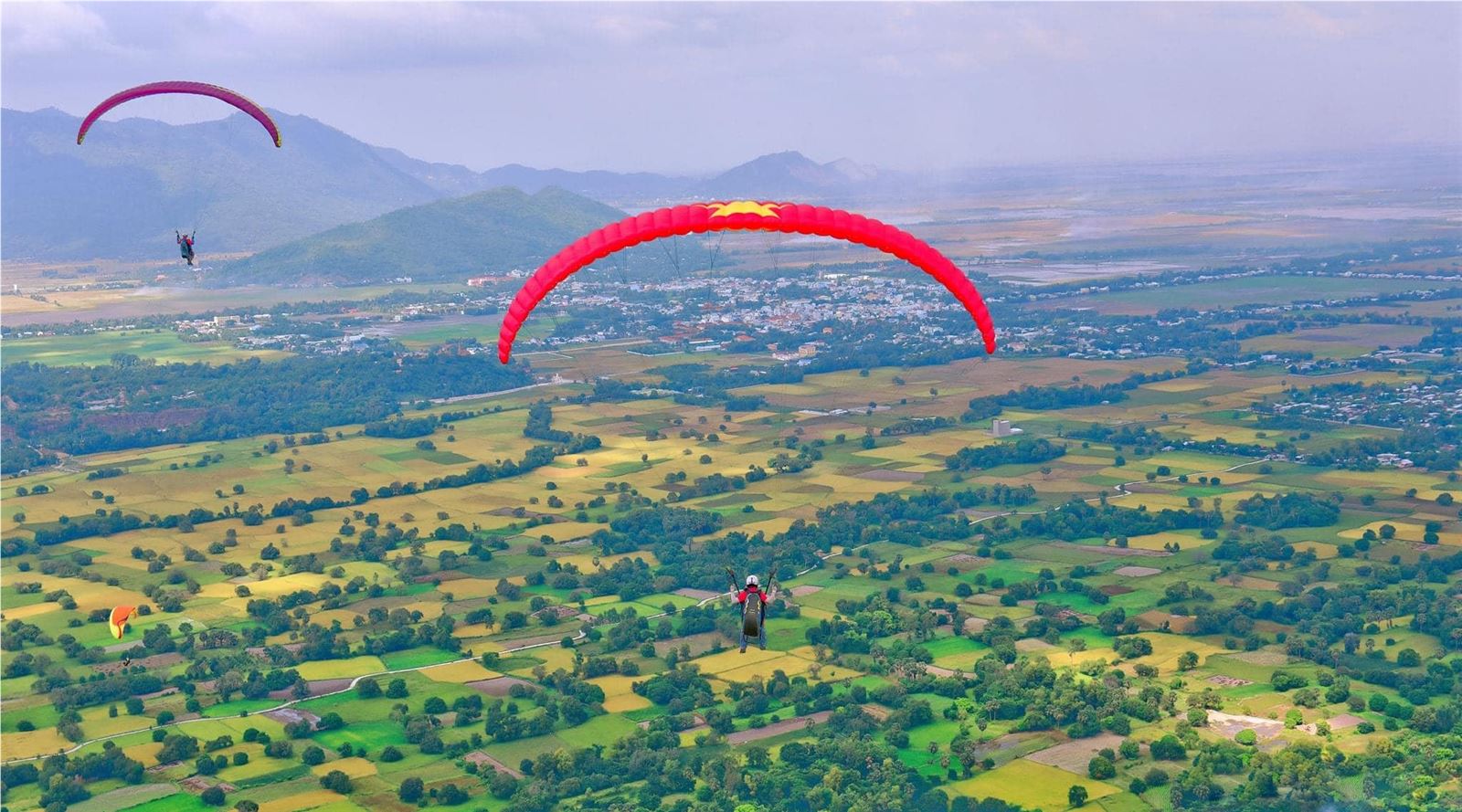 Image source: Internet